Vigeland Sculpture Park (Frogner Park), Oslo
To the west of the center of Oslo is the district of Frogner, the Northern part of which occupies a large green array Frognerparken, better known as the "Sculpture park of Vigeland" (Vigelandsparken). This is the most visited attraction of the Norwegian capital, for the year there are about a million tourists. Visitors usually enter to the park through the Main gate located on the street Kirkeveien (map). From the city center (Rådhusplassen) you can get here by tram N12.
Vigeland park, Main Gate (Hovedportalen)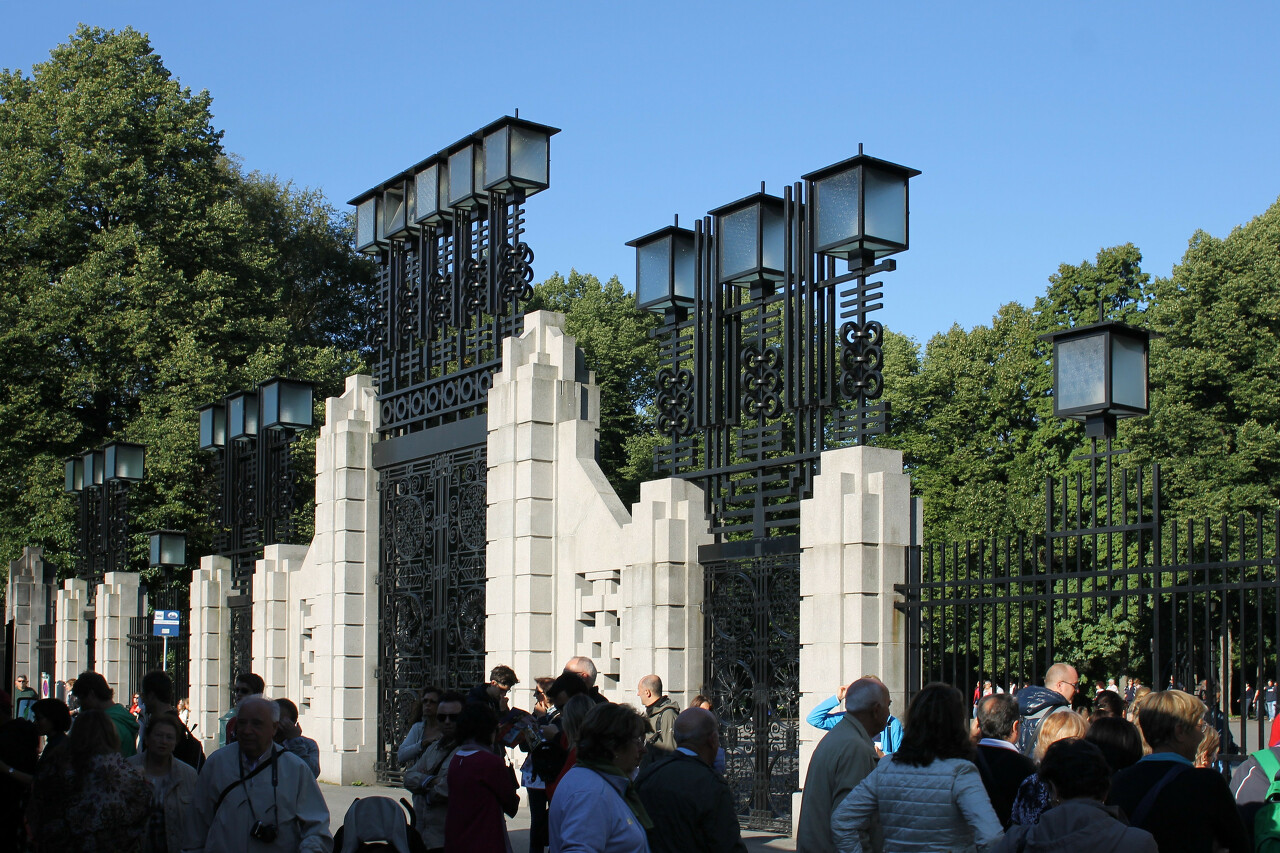 The main entrance (Hovedportalen) is a five gates of light gray granite with cast iron forged doors decorated with square lanterns (read more

)
Gustav Vigeland Biography and Park History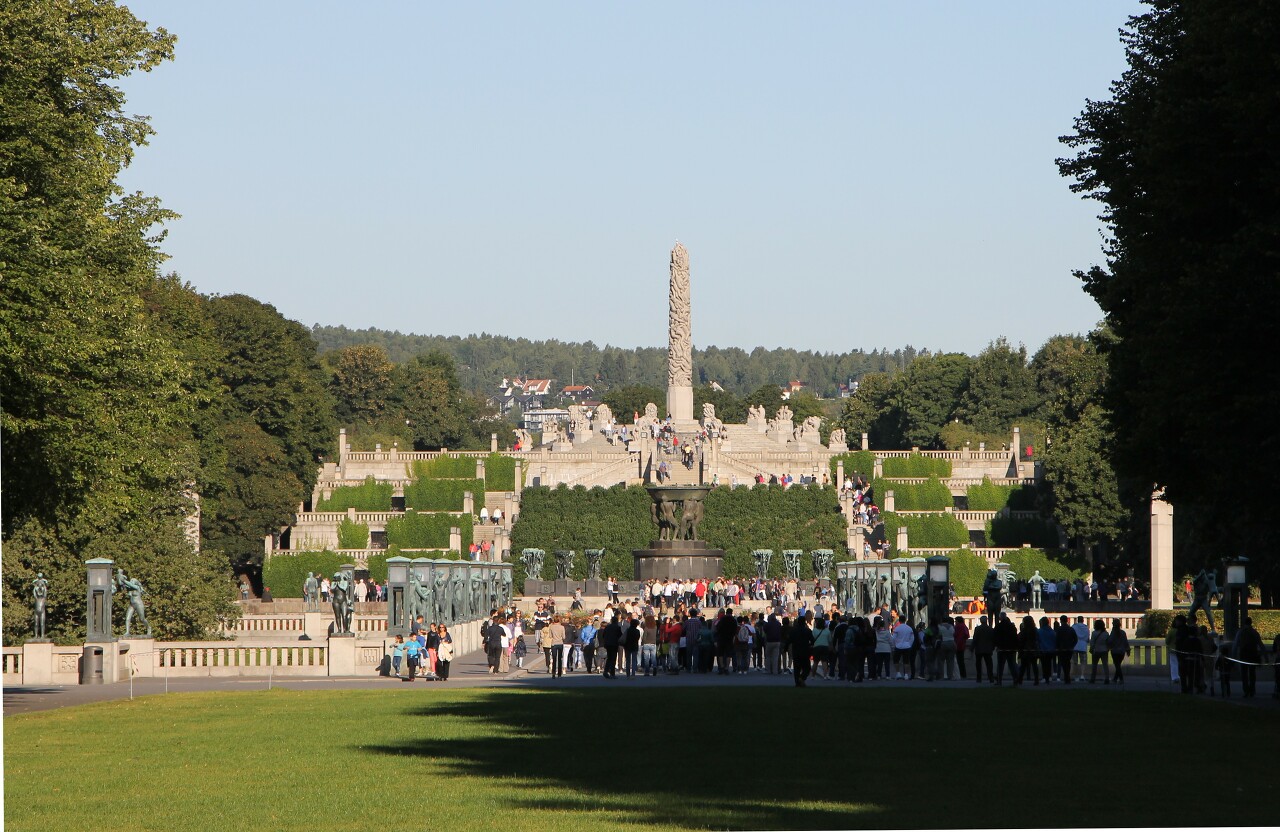 Directly behind the gates of the park, on the right, there is a monument to the author of the grandiose sculptural complex (read more

)
Vigeland Bridge (Broen I Vigelandsanlegget)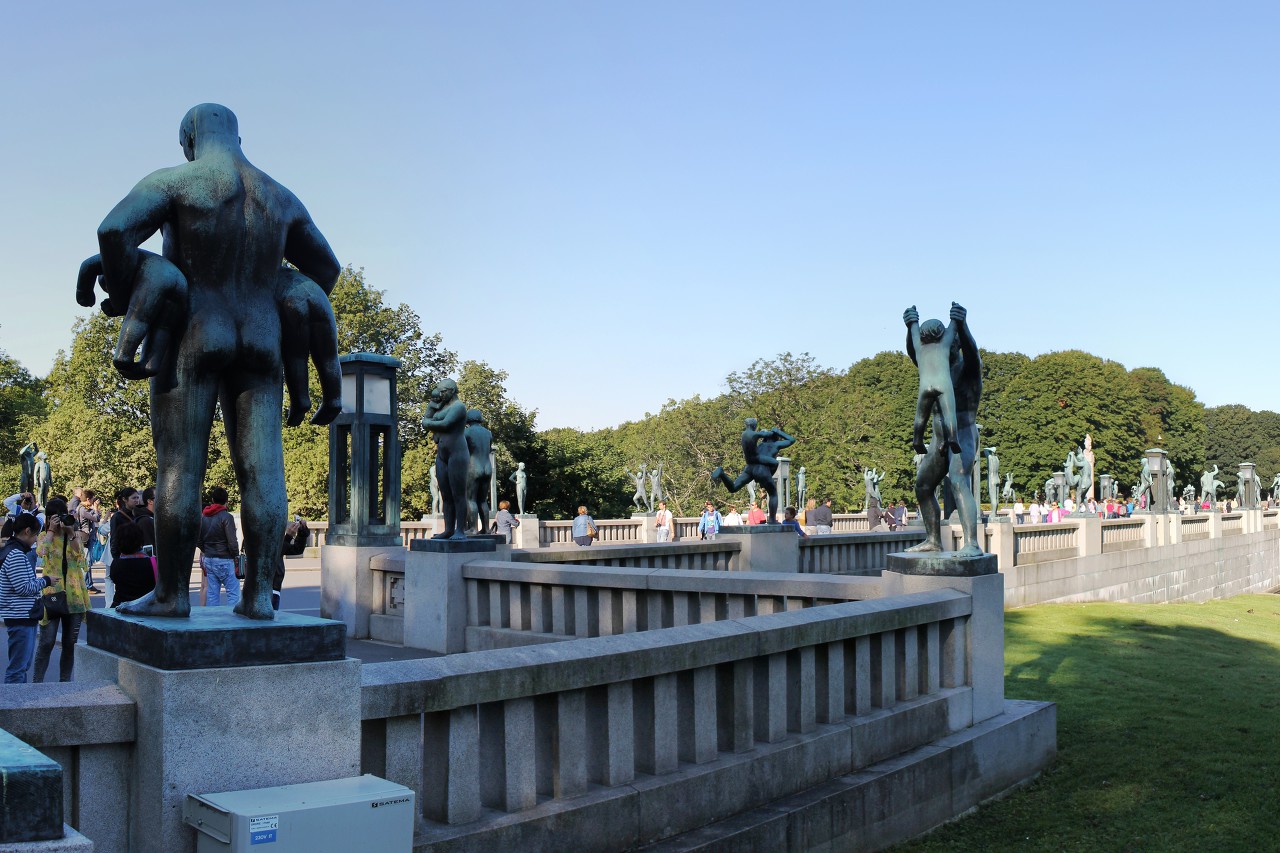 The sculpture complex of Vigeland park begins with a hundred-meter granite bridge, on which 58 bronze statues are located...(read more

)
Vigeland Fountain (Fontenen)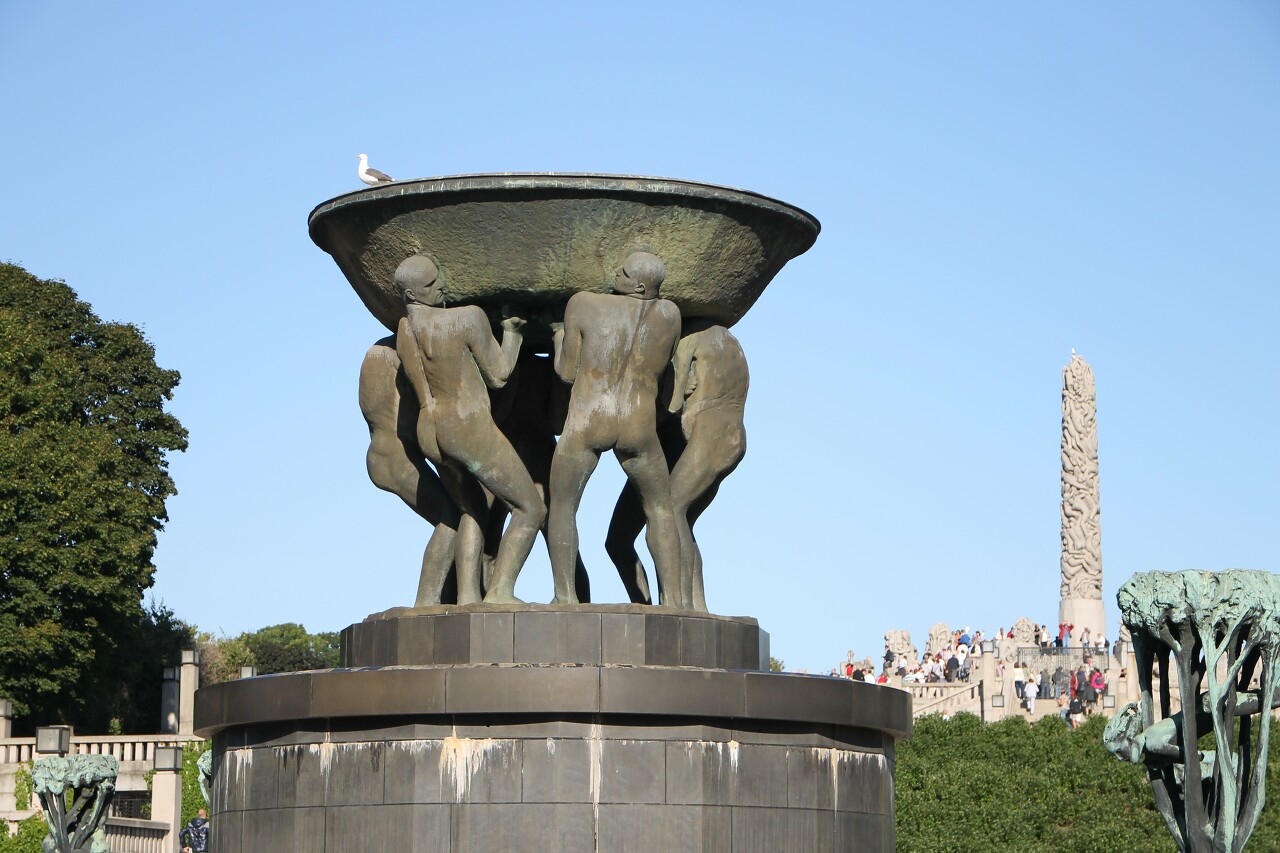 In 1906, the Oslo city Council decided to build a fountain in the square in front of the Parliament. Gustav Vigeland presented a plaster model, but the construction was never started (read more)
Vigeland Monolith (Monolitten)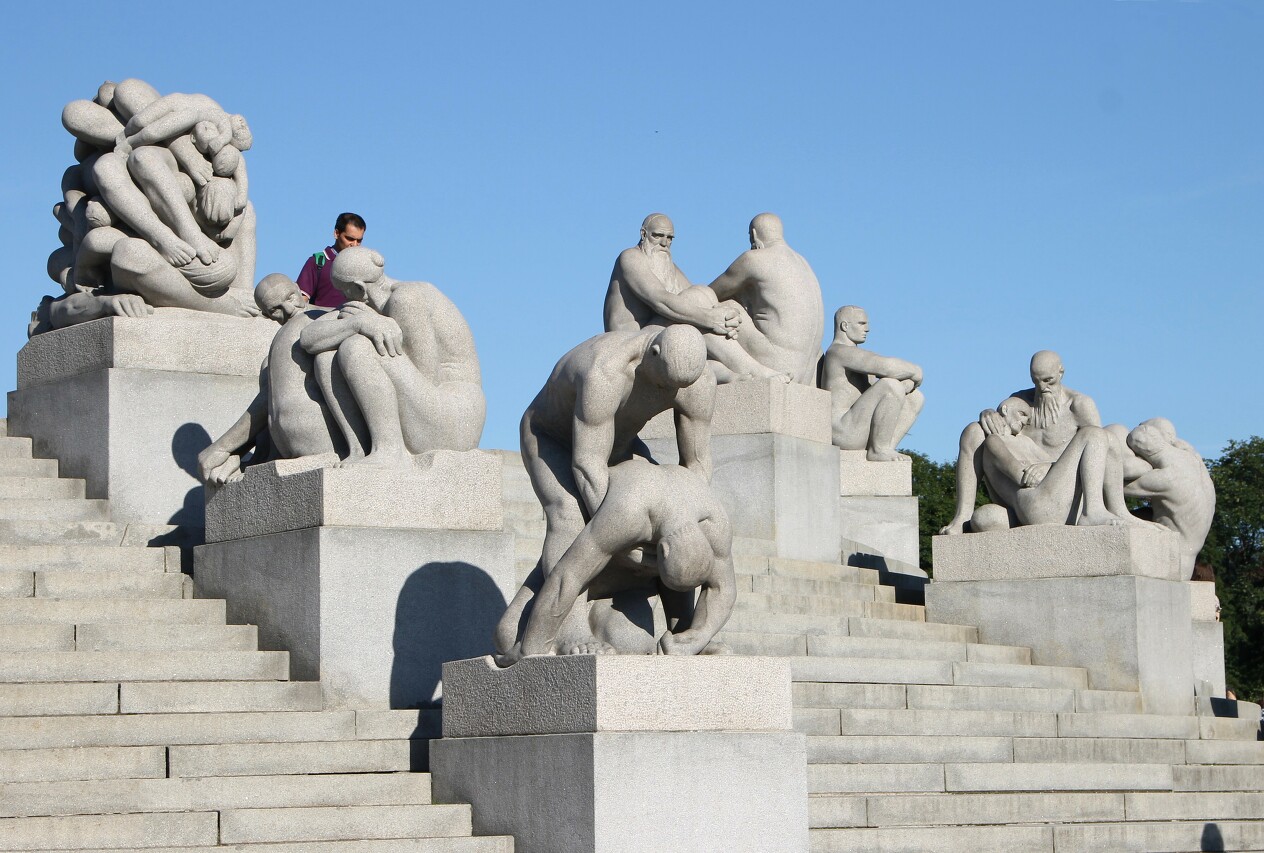 At the highest point of the park is the main sculptural composition. Vigeland completed the preliminary design of this structure in 1919, but the final plaster model was made five years later, in 1924 (read more

)
Sundial (Soluret)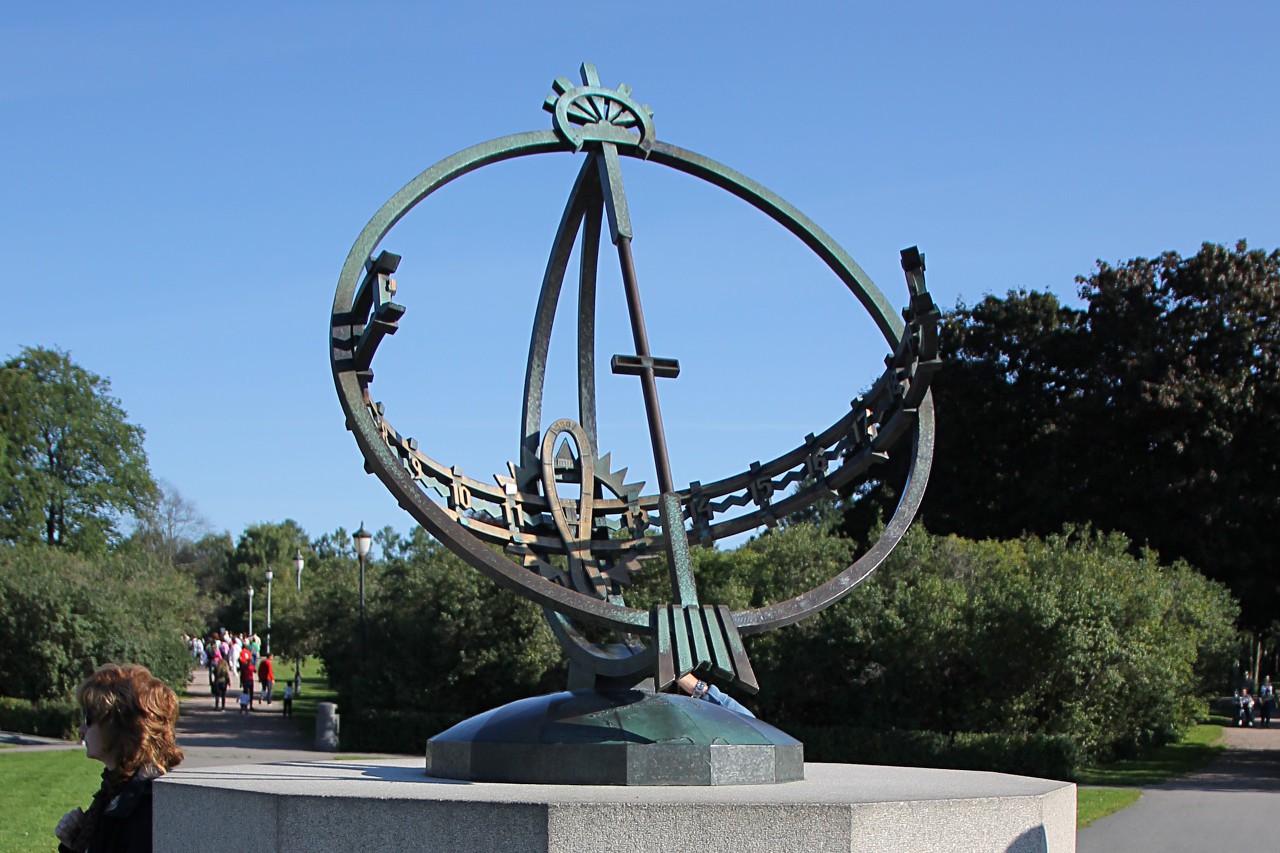 Behind the Monolith, on the gentle slope of the hill, there is a sundial made by Vigeland in 1930. This monument symbolizes the inexorable flow of time (read more

)
Wheel of Life (Livshjulet)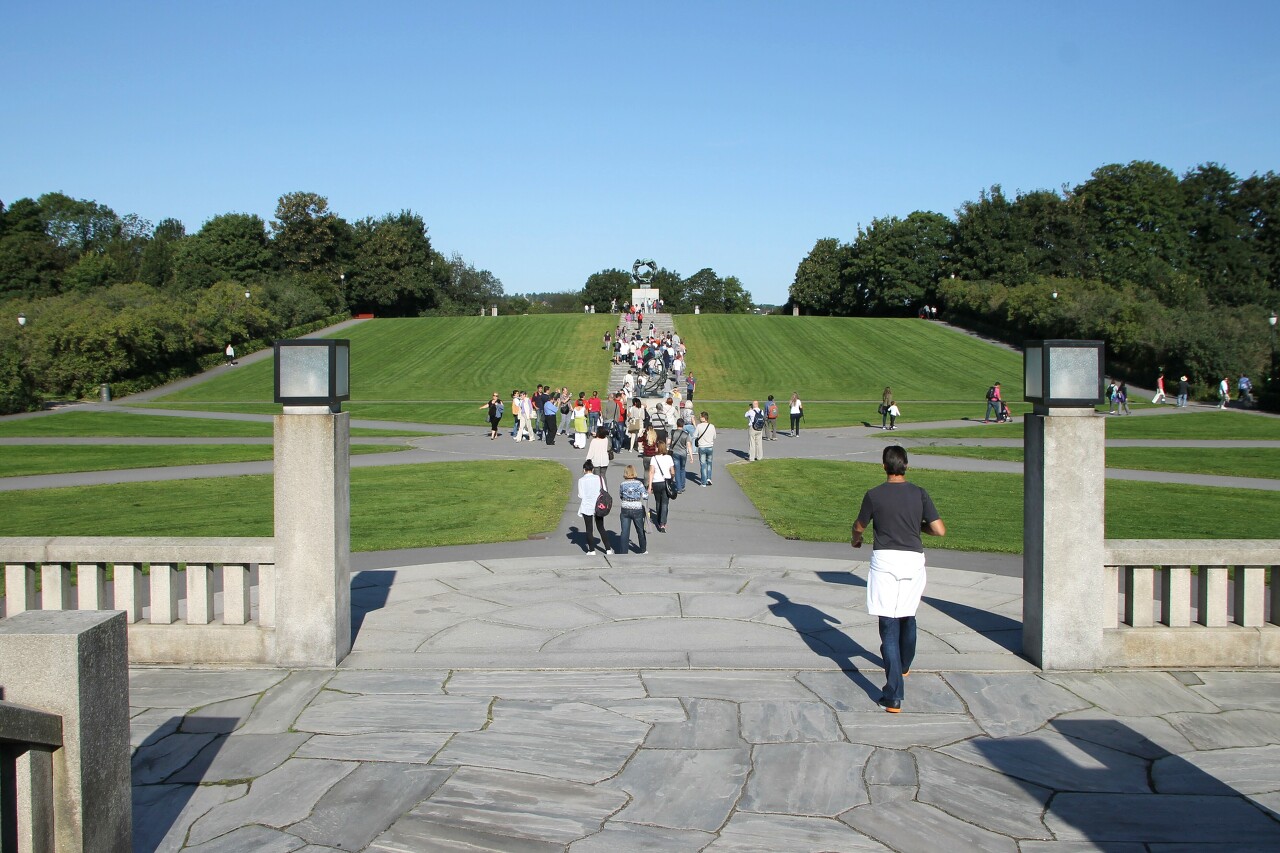 The main axis of Vigeland Park ends at the top of the hill, where installed the monument "Wheel of life" (read more

)
Park Map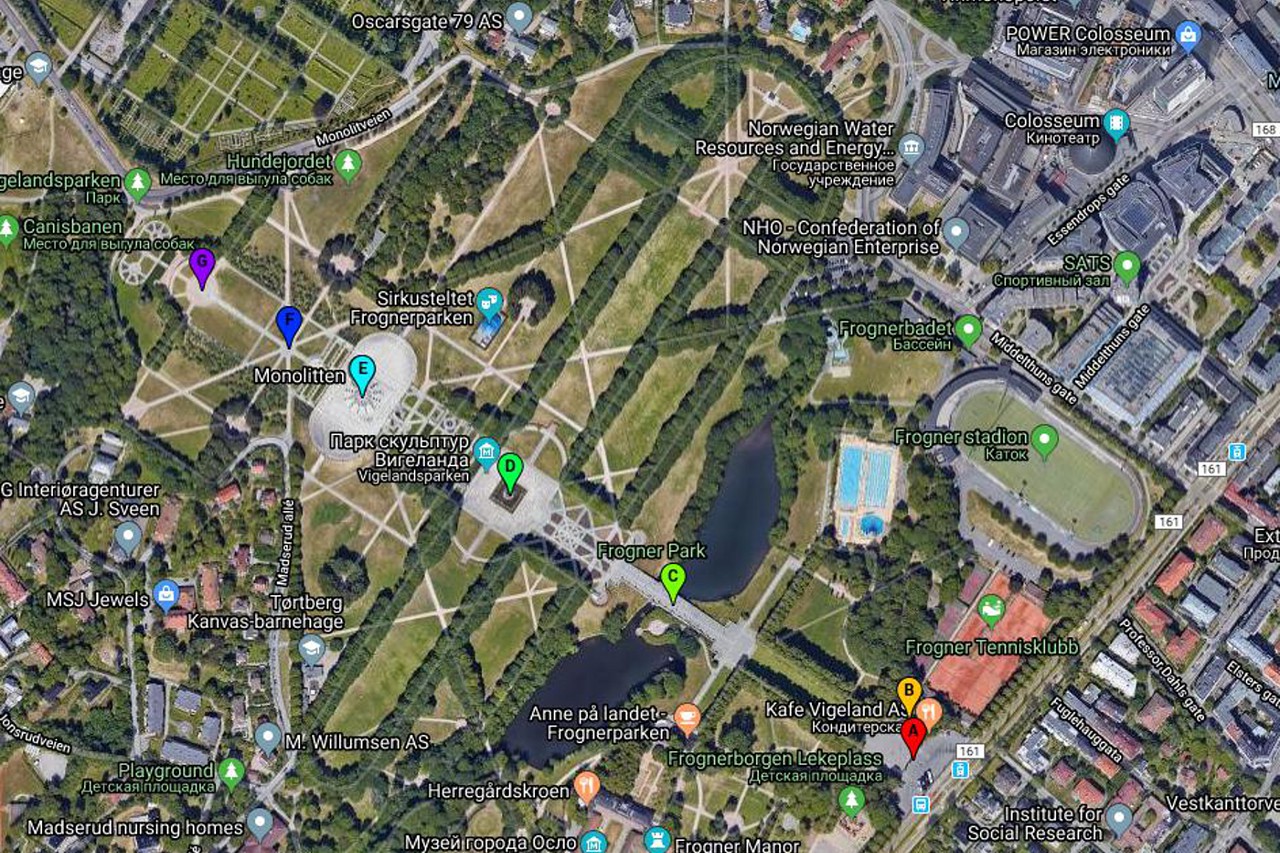 A-Main gate, B-Vigeland monument, C-Bridge, D-Fountain, E-Monolith, F-Sundial, G-Wheel of life.