Vigeland Park. Sundial (Soluret)
Behind the Monolith, on the gentle slope of the hill, there is a sundial made by Vigeland in 1930. This monument symbolizes the inexorable flow of time.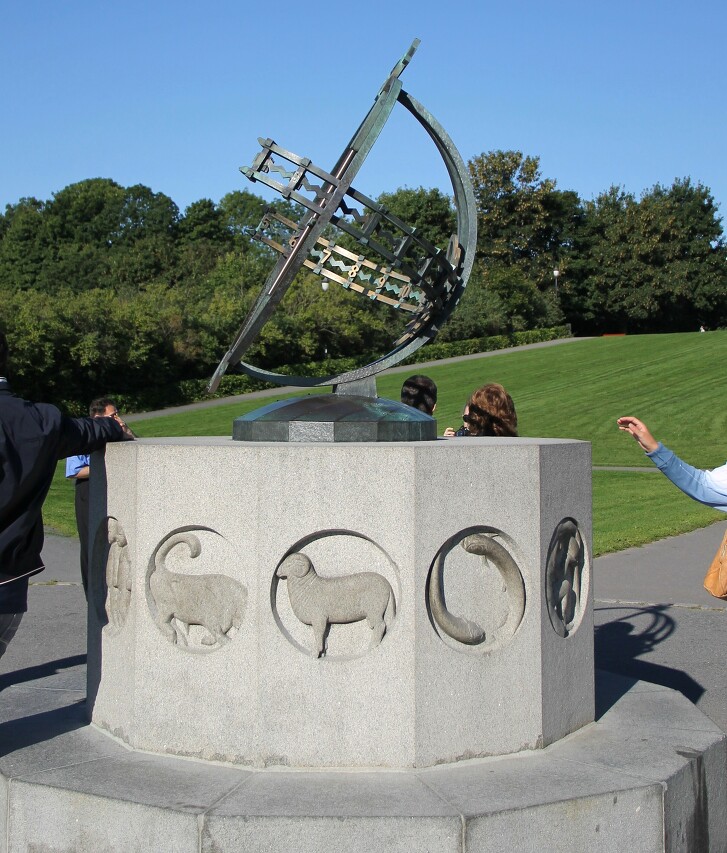 The clock is made of bronze, on a granite pedestal in round niches are bas-reliefs depicting the signs of the zodiac.