Scandinavia in August - Travels with LPSPhoto
I have been planning to visit Scandinavia for a long time, this desire arose after the first transit through Finland and Sweden in the fall of 2010 during a bus tour to Paris from St. Petreburg. But somehow everything did not work out, since all the interesting programs started in Moscow, which was not very convenient for me. To go first to the capital, then by night train to the second capital, where at 6 am to change to the bus, then hang out for half a day on the border with Finland-all this somehow killed the desire. I started planning an independent trip, as I had already gained some experience of "wild" tourism, made up a route, figured out transport, but when it came to finding suitable hotels, I had to abandon this idea because of absolutely ruinous prices in Sweden and Norway. Fortunately, the operator "Turtrans-Voyage" organized a new route, with a ferry from St. Petersburg, convenient in all respects, and in mid-August 2013, my old dream finally came true.
Travel Itinerary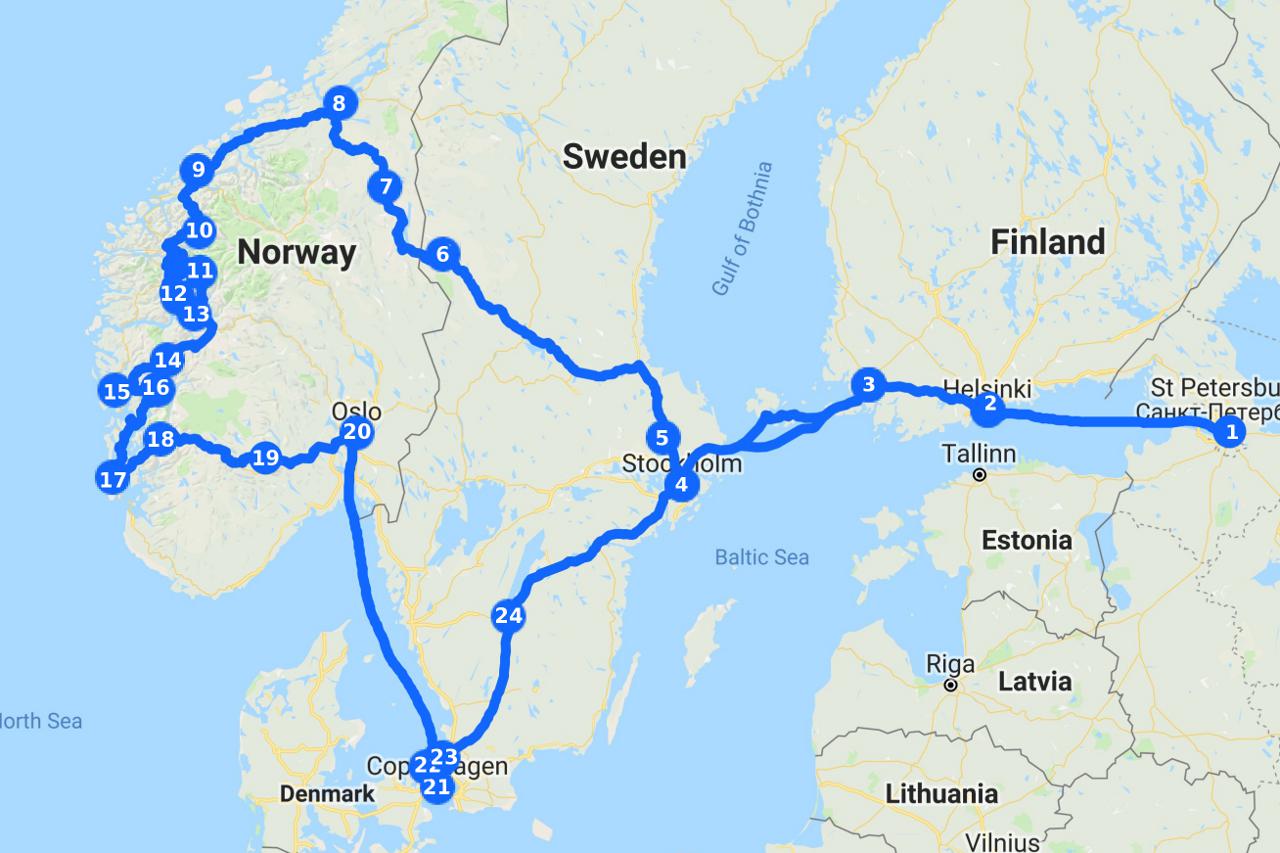 1.St. Petersburg, 2.Helsinki, 3.Turku, 4.Stockholm, 5.Uppsala, 6.Idre, 7.Røros, 8.Trondheim, 9.Moldle, 10.Geiranger, 11.Briksdalsbreen, 12.Fjærland, 13.Nigardsbreen, 14.Oppheimsvatnet lake, 15.Bergen, 16. Hardangerfjord and Steinstø, 17.Haugesund and Avaldsnes, 18.Røldal, 19.Vinje Mountains, 20.Oslo, 21.Copenhagen, 22.Frederiksborg, 23.Kronborg, 24.Vättern lake.
St.Petersburg-Helsinki by St.Peter Line Ferri, 15/08
Arriving at Pulkovo Airport, I took a packed minibus to Moskovsky Prospekt, then took the metro to Vosstaniya Square. Here is the Stockmann department store, where I bought a Canon EF 24/2.8 IS lens. They are much more expensive in the Urals, so I chose a store in St. Petersburg in advance, where you can drop by without spending a lot of time. Having found a new photo accessory, I went to Vasilievsky Island, to the terminal of the St. Peter Line ferry company, from where our tour begins.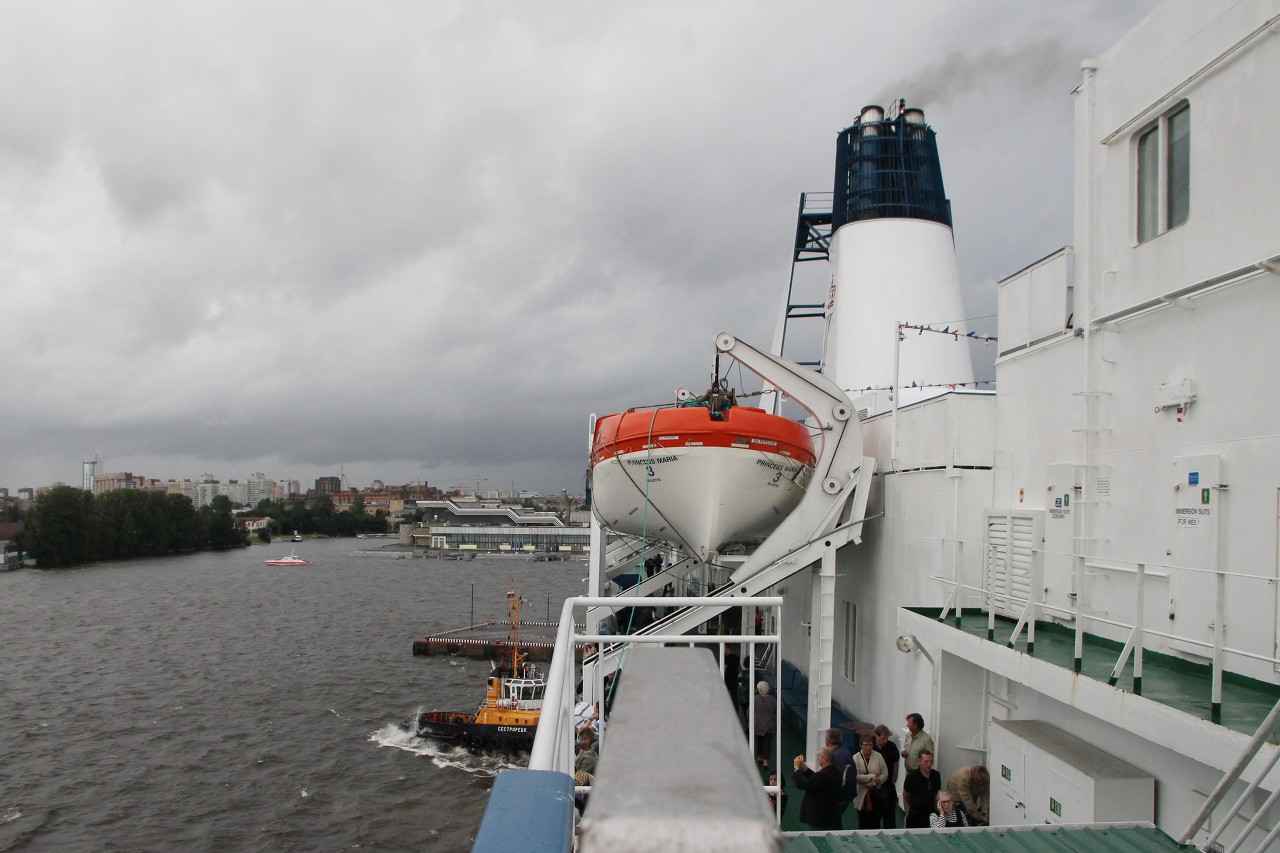 St.Peter Line ferry terminal, Saint-Petersburg - Leningrad Marine Stanyion - Departure to cruise - Port and Sea Channel - Kronstadt - Evening and morning on Baltic...read more

Helsinki and Turku, 16/08
Early in the morning, the ferry docked at the western ferry port of Helsinki, where we disembarked and very quickly passed through customs control. A bus with an Estonian crew was already waiting for us at the terminal building, which became our mobile home for 10 days. After taking seats on the bus, our group went on a sightseeing tour.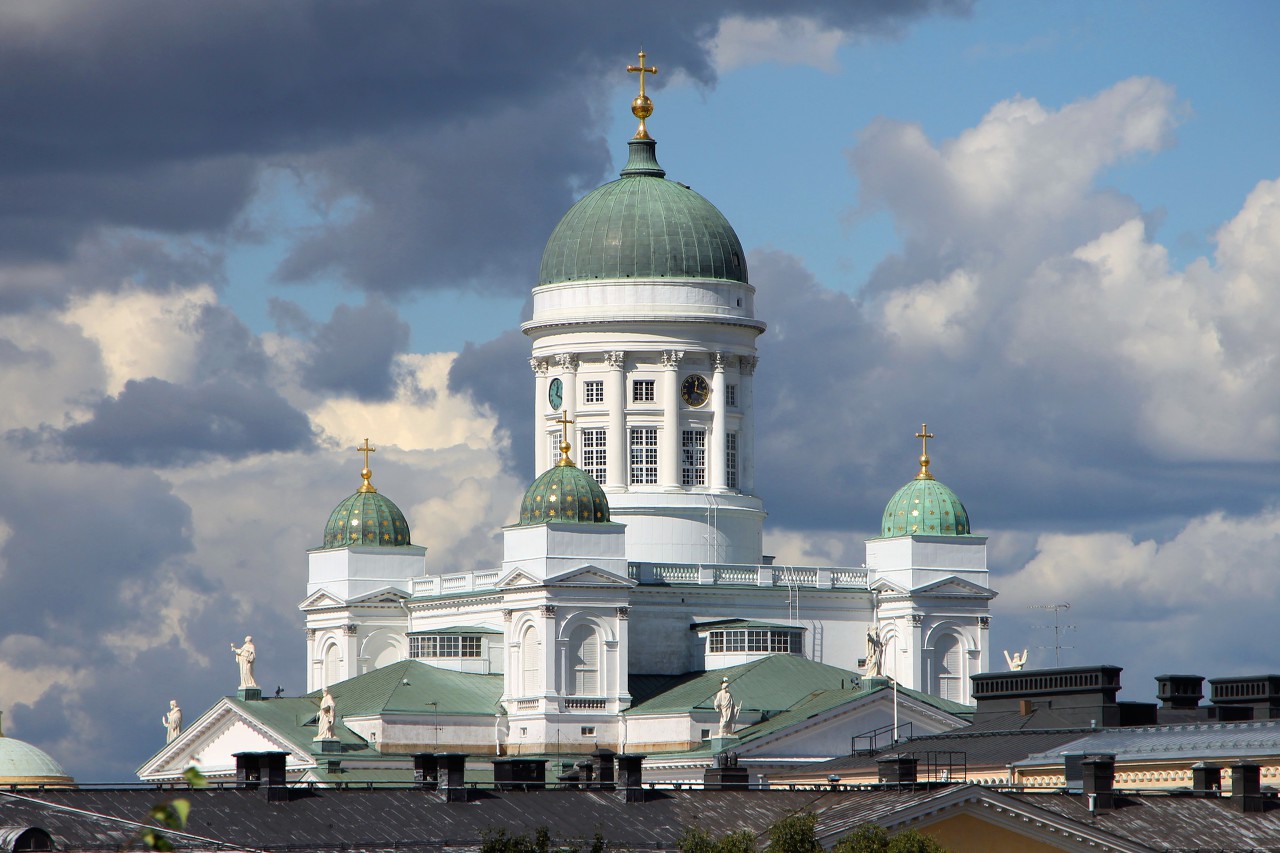 St. Peter Line Ferry Arrival in Helsinki - Monument to Jan Sibelius - Lutheran Street (Lutherinkatu) - Temppeliaukion kirkko (Church in rock) - Sammonpuistikko Garden - School of Economics bas-reliefs - Senate Square - Monument to Russian Emperor Alexander II - Helsinki Cathedral - National Bank of Finland - House of Estates (Säätytalo) - Halkolaituri Sailing Pier - Pohjoisranta Embankment - Uspenski Cathedral - Old Customs Warehouse - Market Square (Kauppatori) - Obelisk of Empress - Havis Amanda Fountain - Helsinki. Esplanade Park - Lime Trees and Monuments - Kapeli Restaurant - Esplan Lava Summer Theatre - Esplanada. Townspeople and guests of Helsinki - Shopping Streets of Kluuvi - Fazer's Rooster Monument - Mannerheim Avenue, Southern Part - Helsinki Central Station and Rautatientori Square - Turku Cathedral and Interiors - Turku City and Ferry terminal - Baltic Princess Ferry in the Skerries of Turku...read more

Stocholm and Uppsala, 17/08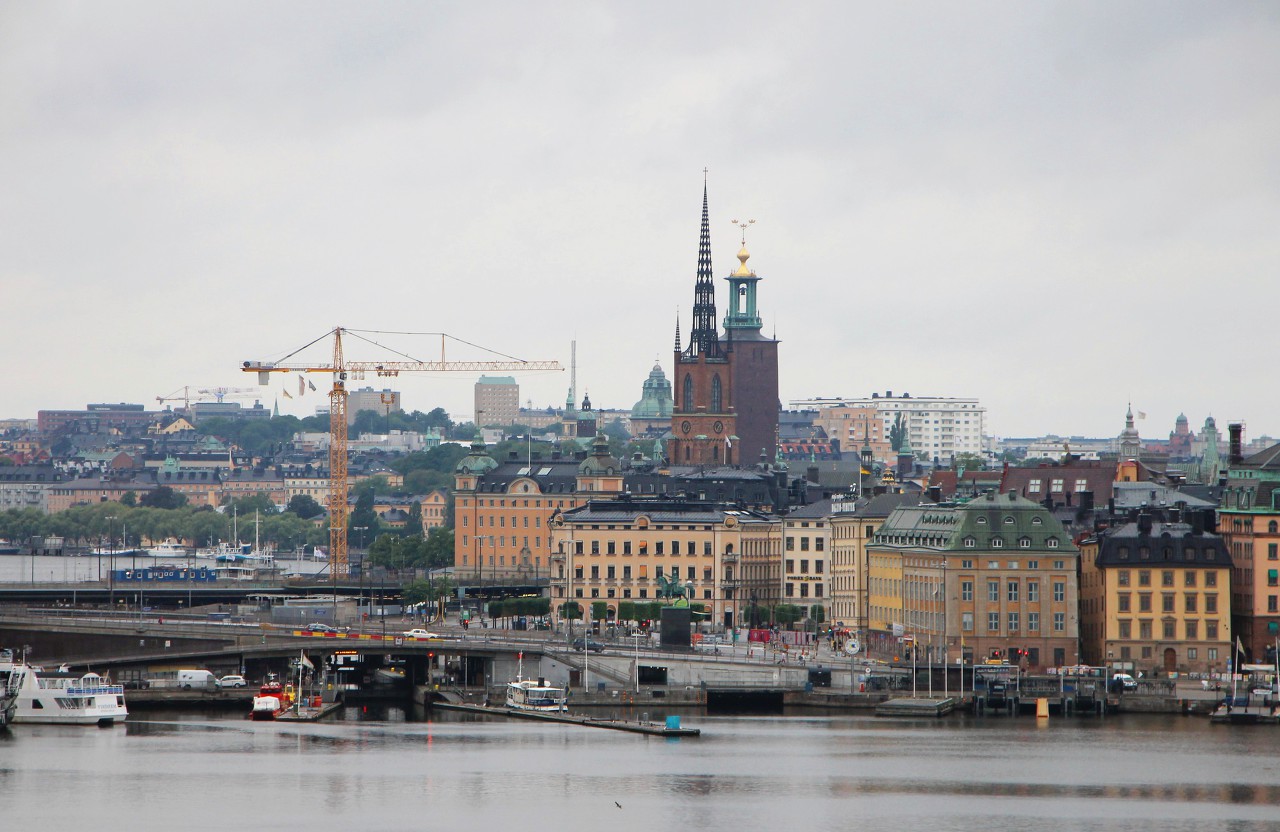 Stockholm: Södermalm Observation Deck - Evert Taubes Terrass - Palace hill - Church of St. Nicholas (Storkyrkan) - Changing of the Guard at the Royal Palace - Stockholm Royal Palace History and Architecture - Outer Courtyard of the Royal Palace - Trångsund Street - Stortorget - Schantzska huset - Stock Exchange Building (Börshuset) - Stortorgsbrunnen Fountain - Grillska Huset - Runic stone - German Church - Västerlånggatan - Iron Square (Järntorget) - Mårten Trotzigs Gränd, the Narrowest Street of Stockholm - School of St.Nicholas (Estonian school) - Österlånggatan - Köpmantorget - Bartelska huset and Brända tomten - Iron Boy Sculpture (Järnpojke) - Djurgården, the Museums Island - Uppsala: Styrbiskp Bastion and Bell of Gunilla - Gustav Vasa's Palace - Uppsala University Campus - Uppsala Cathedral - The Interiors of the Uppsala Cathedral - Grave Of Gustav Vasa, Uppsala - Forests and lakes of Western Sweden...read more

From Idre to Molde, 18/08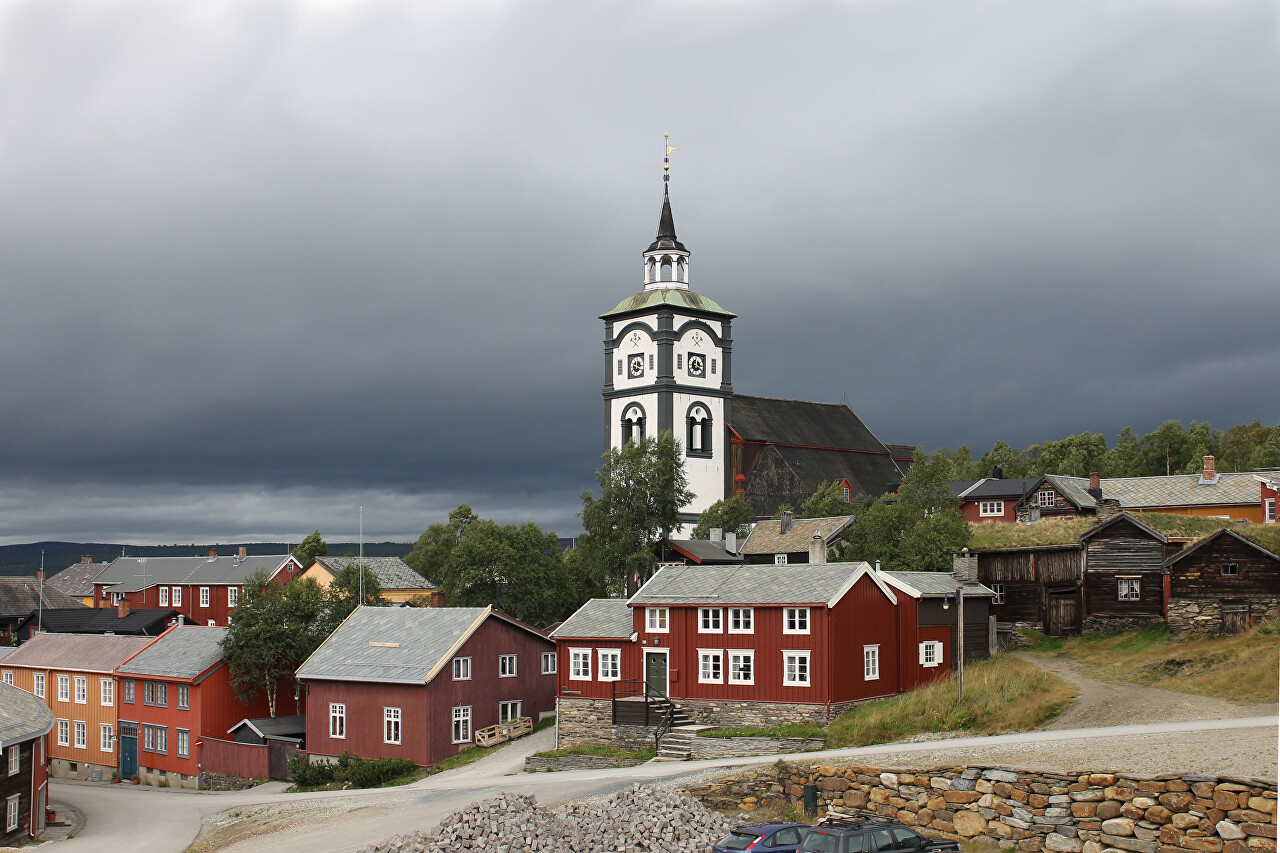 Idre. Pernilla Wiberg Hotel - Idre ski resort - Norway Border - Forests, Lakes, and Farms of Hedmark - Røros, a Mining Town of the 17th Century. History - Bergstadens Ziir, Røros Church - Old Copper Smelting Factory, Kjerkgata, Main Street of Røros - Miner and his Wife Monument - Old Miner's Houses - Røros Natural Parks. Holtålen - Gaula River Valley (Gauldalen) - Gaudalen. Outskirts of Trondheim - Histoty of Trondheim - Courthouse (Trondheim tinghus) - Royal Residence Stiftsgården, Trondheim - Market Square (Torvet), Trondheim - Church of Our Lady, Trondheim - The Masonic Hall (Frimurerlogen), Trondheim - Kongens gate allmenning, Trondheim - Kjøpmannsgata, Trondheim - Association of Artisans Building, Trondheim - Old Bridge, Trondheim - Nidelva River and Bakklandet Quarter, Trondheim - Thomas Angells Hus, Trondheim - Nidaros Cathedral History - Nidaros Cathedral Architecture - Gargoyles and Ornaments of Nidaros Cathedral - Sculptures of the Nidaros Cathedral. Western Facade - Trondheim Kunstmuseum - Around Nidaros Cathedral, Trondheim - Trondheim. Map of attractions - West Trøndelag. Vinje Fjord - Halsa - Kanestraum Ferry - Halsafjord Views from a Ferry Board - Gjemnes Bridge (Gjemnessundbrua) - Batnfjord and Fannefjord - Molde, the Northern Nice - Molde. Evening Walk Along the Hamnegata Promenade - Night Molde. Moldetorget Square...read more

Molde, Geiranger and Briksalsbreen, 19/08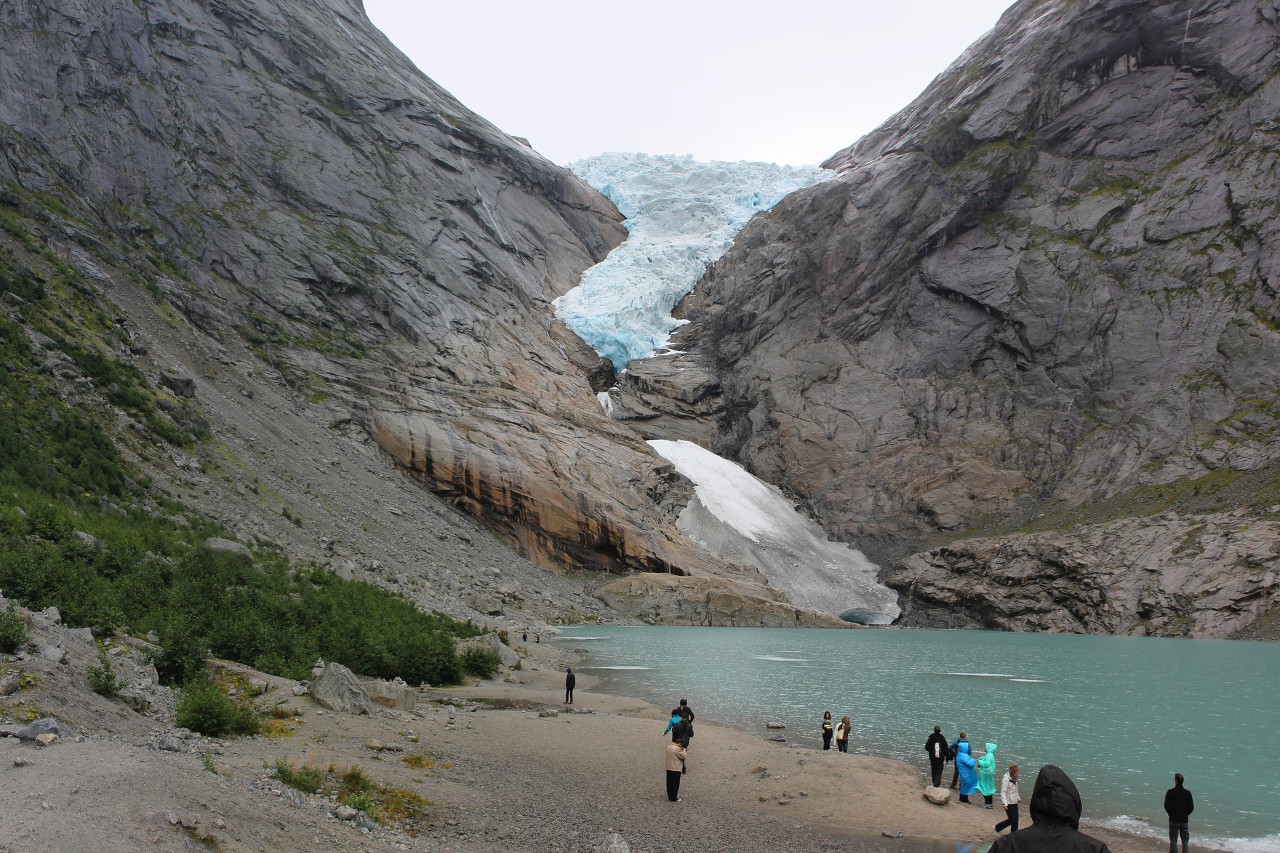 Along the Bank of Molde - Molde-Vestnes Ferry, Romsdalsfjord - Eidsdal-Linge Ferry - Norddalsfjord from the Ferry Board - Eidsdalen Valley. Farms and Waterfalls - Geirangerfjord. Ørnesvingen Observation Deck - Ørnesvingen Waterfall - Eagleroad (Ørnevegen) - Geiranger - Geiranger. Norwegian Trolls and Chinese Vikings - Fishing in Geiranger - Geiranger-Hellesylt Ferry - Geiranger. A Bit of Wild Nature - Waterfalls and Farms of the Geirangerfjord - Farms on Langedalen Valley - Hornidal - Stryn, Summer Ski Resort - Fjordvegen - Loen - Fjordvegen - Olden - Oldevatnet Lake. Oldedalsvegen - A Walk to Briksdalsbreen Glacier - Kleivafossen Waterfall - Briksdalsbreen Glacier - Down along the Briksdalen Valley - Briksdalselva River - Briksdalsbre Village - Old Olden Church - Innvik and Utvik - Utvikfjellet and Vora Mountains - Bøyabreen Glacier - Evening Sogndal...read more

From Sogndal to Oppheim, Nigardsbreen, 20/08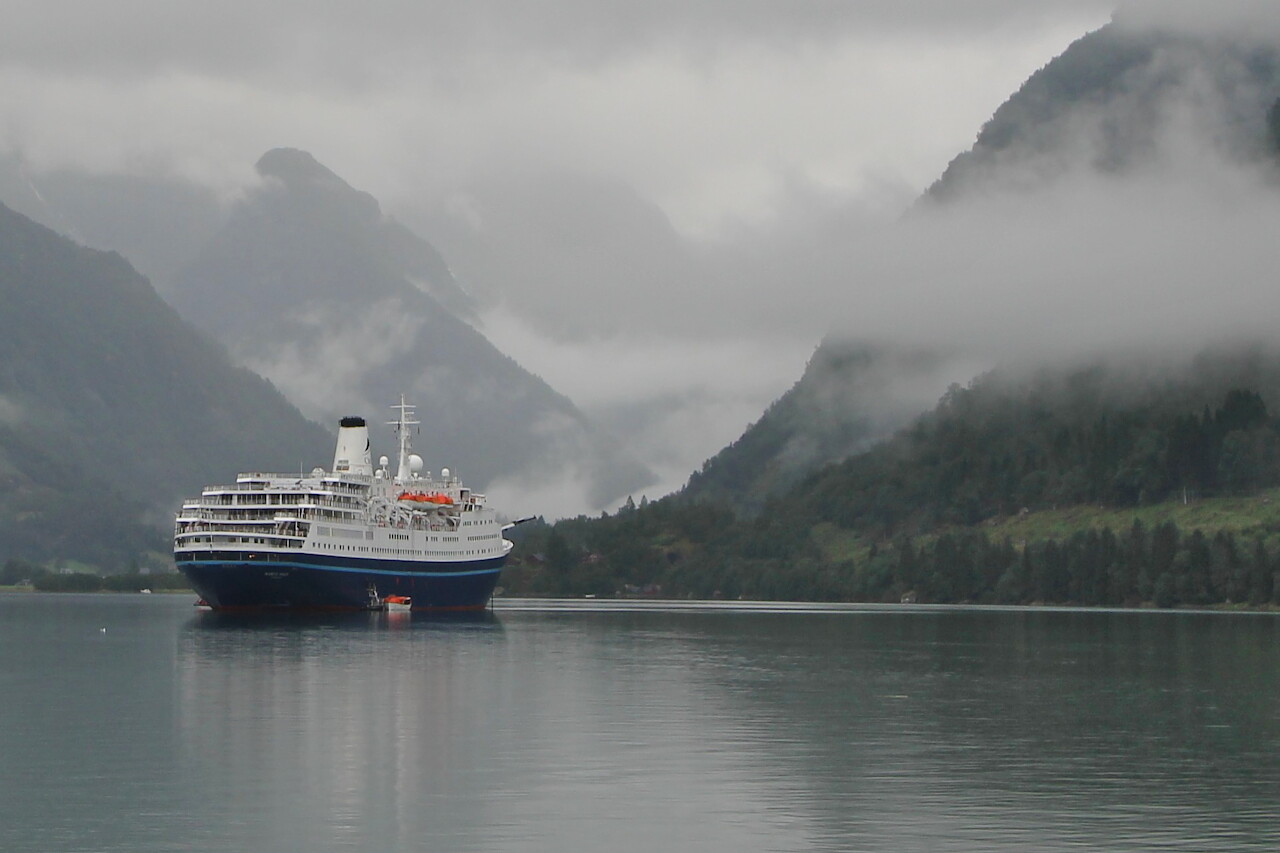 Morning in the Sognefjord - Fjærlandfjorden Boat Tour - Fjærland - Walk Along Fjaerlandfjord bank - Norwegian Glacier Museum, Fjærland - 'Our fragile climate' Exposition - Visit to Nigardsbreen Glacier - Nigardsbrevatnet Glacial Lake - The Path to the Nigardsbreen Glacier - Climbing Nigardsbreen Glacier - Nigardsbreen Glacier River - Jostedalen and Barsnesfjorden - Loftesnes Bridge - Myrkdalen...read more

Bergen and Hardangerfjord, 21/08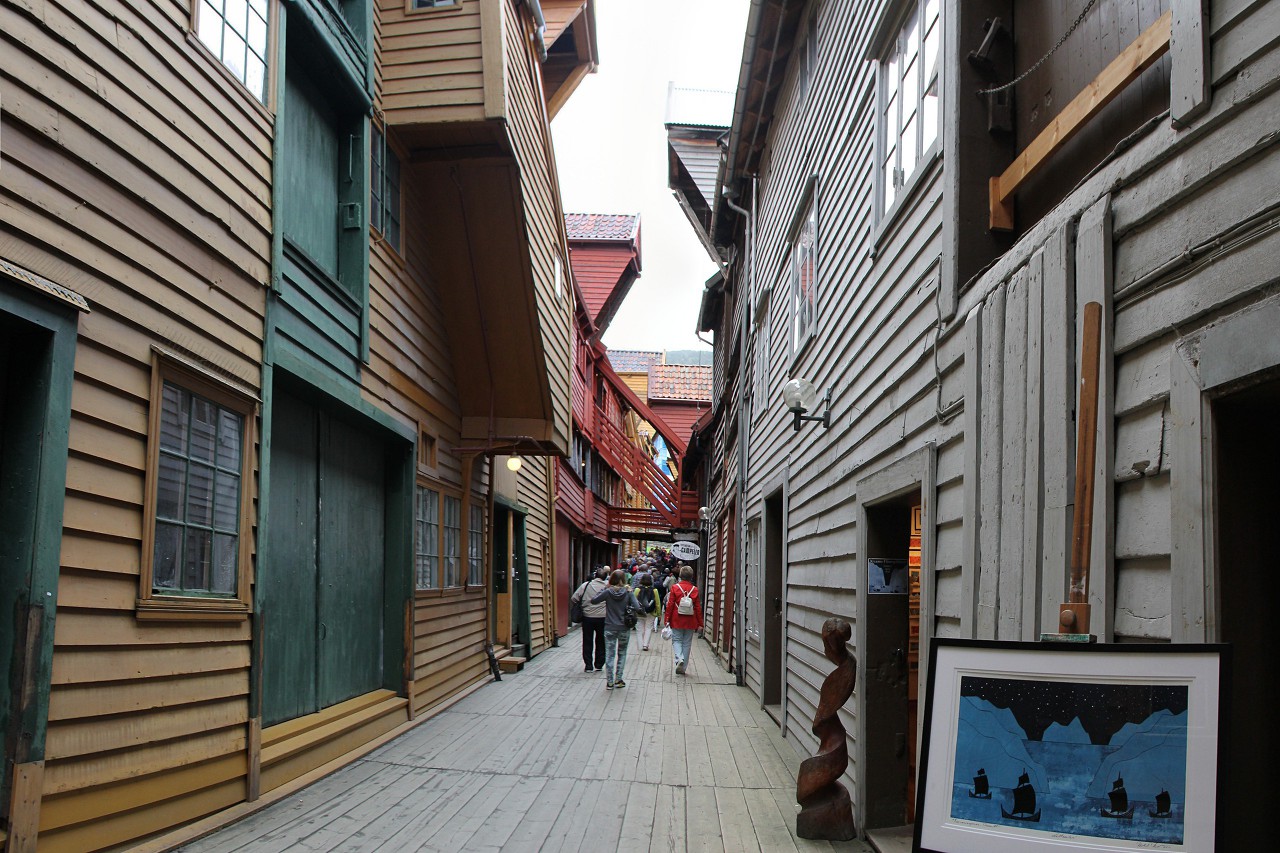 Oppheim - Twindefossen Waterfall - Bergen Walking Route - History of Bergen - Bryggen Hanseatic Embankment - Schøtstuene, Hanseatic Assembly Rooms - Bryggens Museum - Rozenkrantz Tower - Bryggen Hanseatic Quarter History - Bredsgården Farmstead - Bryggestredet Square - Monument of Codfish - Bellgarden Farmstead - Hanseatic Museum - Torget Square - Fisketorget Seafood Market - Vågsallmenningen Square - Vetrlidsallmenningen Street - Kindergarten (Christi Krybbe skoler) - Fløibanen Funicular - Fløyen Park - Panoramas of Bergen From the Mount Fløien - Bergen - Steinsdalen - Steinsdalsfossen Waterfall - Norheimsund - Steinstø Fruit Farm - Fyksesund Landscape Park, a Boat Ride - Fykse and Fyksesund Bridge - Steinstø, a Village on the Hardangerfjord - Hardangervegen and Osvegen - Halhjem–Sandvikvåg, Fanafjord Ferry - Night Haugesund, the Smedasundet Promenade - Night Haugesund. Torggata Square...read more

Haugesund, Avaldsnes and South Norway, 22/08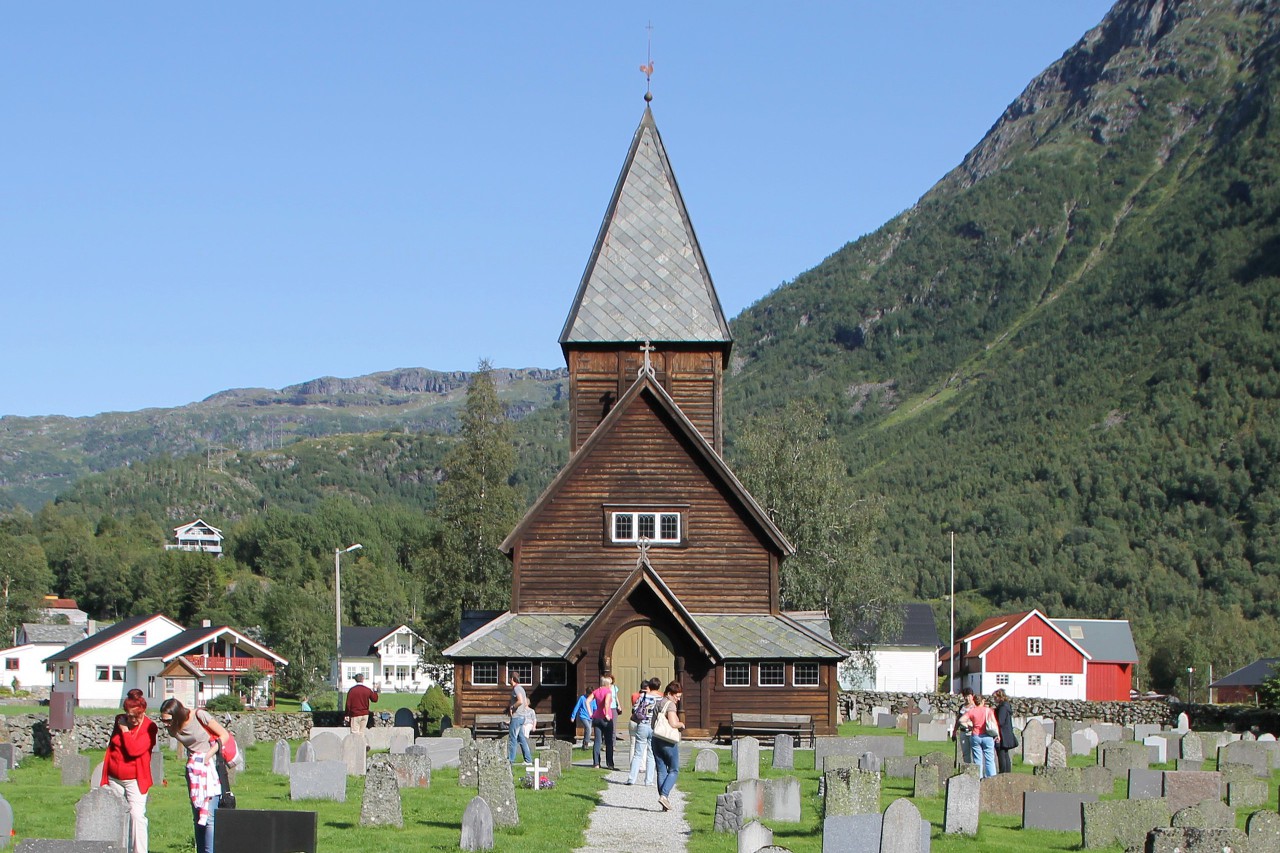 Haugesund Tourist Attractions Map - Vår Frelsers kirke and Around - Haugesund Shopping Streets - Marilyn Monroe Statue - Risøybrua Bridge - Haugesund Views from the Risøybrua Bridge - Smedasundet Embankment - Torggata Square and Fishermen's Monument - Karmsund Bridge - Landscapes of Avaldsnes - Avaldsnes Viking Farm - The House of the Vikings, Avaldsnes - Ancient Norwegian Life and Activities - Viking Village. Axes and Spears. - Avaldsnes. Tankers, Horses and Sheeps - Harald I Fairhaired, Nordwegen - Norwegian historical center in Avaldsnes, part 2 - Viking Equipment and Weapons - St. Olav's Church of Avaldsnes (Avaldsnes kirke) - Åkrafjorden - Langfossen Waterfall - Løyningsdalen - Røldal - Røldal Stavkyrkje - Haukelifjell Pass, Ståvatn Lake - Åmot - Morgedal - Seljord - Sauland...read more

Oslo, 23/08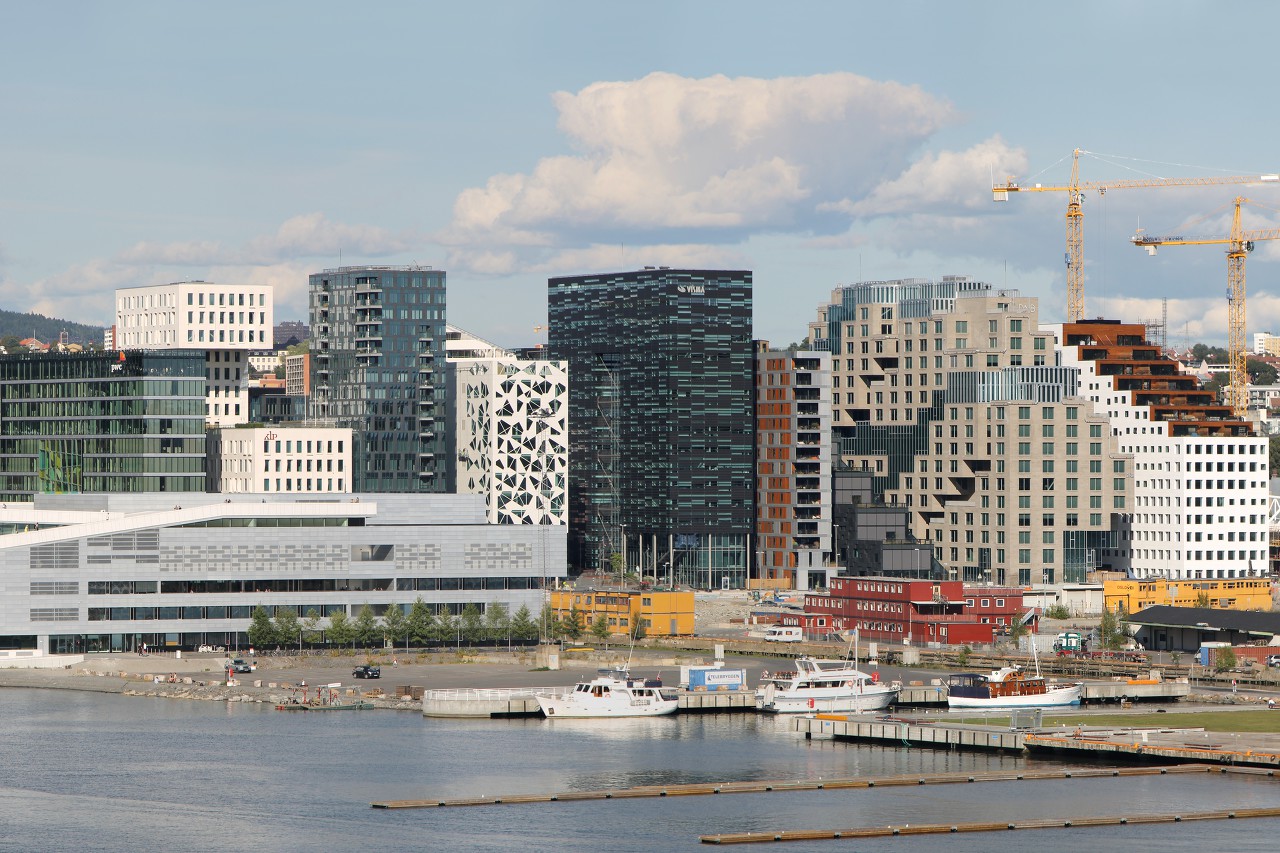 Morning in Oslo - Oslo Opera House (Operahuset) - Operaen Embankment - Bjorvika District - Vigeland Sculpture Park (Frogner Park) - Main Gate of Vigeland Park - Gustav Vigeland Biography and Park History - Vigeland Bridge (Broen I Vigelandsanlegget) - Vigeland Fountain (Fontenen) - Vigeland Monolith (Monolitten) - Vigeland Park. Sundial (Soluret) - Wheel of Life (Livshjulet), Vigeland Park - The Bygdøy Peninsula. Royal Farm and Museums - Norwegian Museum of cultural history (Norsk Folkemuseum) - Norsk Folkemuseum - History, Opening Hours, how to get there - Stave Church History and Architecture - Gol Stavkyrkje - Estate from Østerdal, Norsk Folkmuseum - Mountain Dairy Farm - Sami Hut - The Post Office and the Charcoal Burner's hut - Farm House from Heddal - Oscar II Collection - Thaulow-museet - Rural School of the 19th Century - Fridtjof Nansens Plass - Oslo Сity Hall History and Architecture - Sculptures and Bas-reliefs of Oslo City Hall - Wooden Bas-reliefs by Dagfin Werenskiold - Town Hall Square (Rådhusplassen) - Synken Sculpture Complex - Pipervika Bay - Akershus Fortress History - Stallgården Bastion, Akershus fortress - Prince Carls Bastion, Akershus Fortress - Maiden's Tower of Akershus Fortress - Romeriks Bastion and Knutstårnet Gate, Akershus Fortress - Akershus Castle - Royal Bastion of Akershus Fortress - Kontraskjæret Park - Rådhusgata Street - Christiania Torv - Glove of Christian VI fountain (Hansken) - Savings Bank Building (Sentralen) - Tollugata Street - Oslo Walk Route - Prinsens Gate and Eidsvols Square - Oslo DFDS Terminal, Ferry to Copenhagen - Oslo From the DFDS Ferry. Bjorvika Bay - Oslo from Board of DFDS Ferry. Pipervika Bay - Along the Oslofjord by DFDS Ferry...read more

Copenhagen and Around, 24/08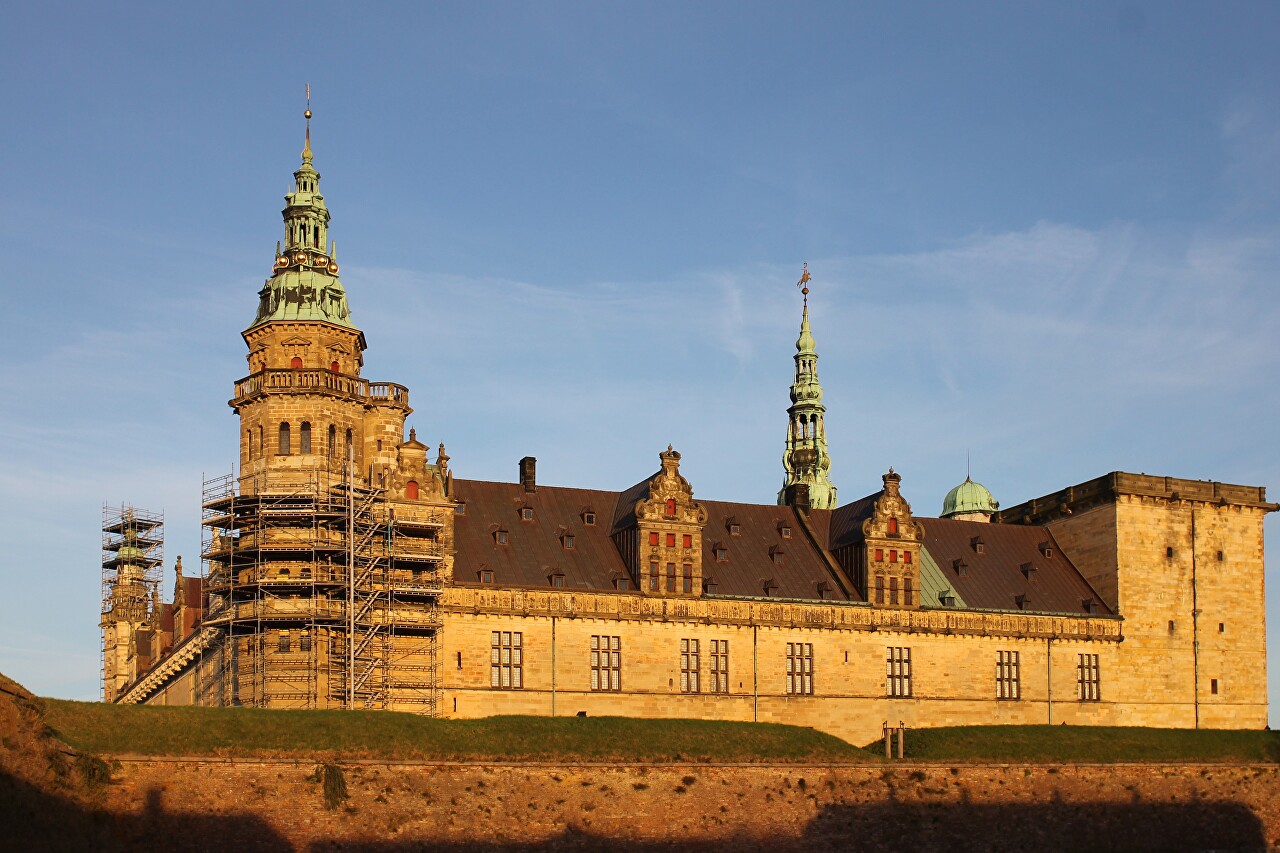 Øresund Strait by DFDS Ferry - Øresund bridge (Øresundsbroen, Öresundsbron) - Middelgrundsfortet and Wind farm Middelgrunden - Nordhavnen artificial peninsula - Trekroner Fort - Copenhagen Cruise Port - Copenhagen South harbour (Søndre Frihavn). DFDS ferry terminal - Frederiksborg Castle: Neptune Fountain - Palace Church, Prisoner's Tower and Audience Hall - Palace Park (Barokhaven) - Lake Slussen and an English Park - Inner Court - Hillerød - Suburbs Of Copenhagen Frederiksberg - Streets of Indre By - The Amalie Garden (Amaliehaven) - National Opera house (Operaen på Holmen) - Larsens Plads embankment - Inderhavn harbor - Ivar Huitfeld column - The Little Mermaid - Church of St. Alban (Sankt Albani Kirke) - Churchill Park (Churchillparken). Holiday and flea market - Church Of St. Ansgar (Sankt Ansgars Kirke, Katolsk Domkirke) - Church of Alexander Nevsky (Alexander Nevsky Kirke) - Gefion Fountain - Monuments to Frederick IX and Mary of Orleans - St. Alban's Church - New Harbor (Nyhavn) - Frederic's Hospital (Designmuseum) - Royal theatre (Det Kongelige Teater) - Frederik's Church (Marble Church), Copenhagen - Odd Fellow Palace - Mansion of Moltke - Sankt Annæ Plads, Copenhagen - Du Nord Department store (Magasin du Nord), Copenhagen - Strøget, Pedestrian Shopping Street - The Stork Fountain - Pride Parade in Copenhagen - Kronborg Castle - Helsingør–Helsingborg Ferry. Sunset on the Øresund Stait...read more

Vätternn Lake and Stockholm, 25/08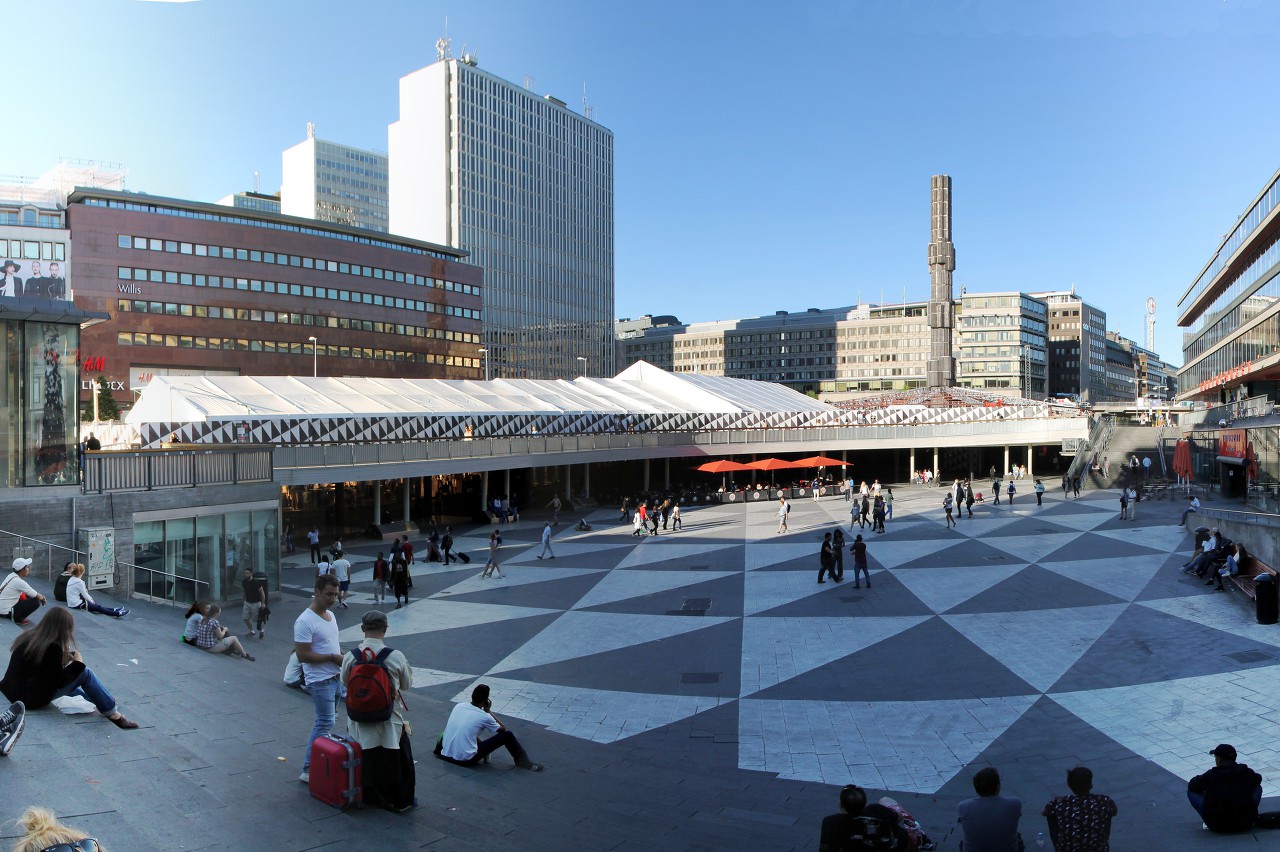 Brahehus Castle Ruins - Kungsborn Bridge - Norra Bantorget - Stockholm. Norra Latin School - Stockholm. St. Peter's Church (Sankt Peterskyrkan) - Tegnerlunden Park - Stockholm. The new Church (Nya kyrkan) - August Strindberg Monument - Summer day in Tegnerlunden Park - House of August Strindberg (Blå torrent) - Observatorielunden Park - Adolf Fredrik Church - Tunnelgatan and Luntmakargatan - Stockholm Concert Hall - Kungstornen buildings - Hötorgshusen Skyscrapers - Sergels torg - Olens City Department Store - St. Clara Church - Vasagatan and Stockholms Centralstation - Stockholm. Norrström Embankment - Sundsvalls Bank building - The shopping street Drottninggatan - Street performers on Drottinggatan - Hötorget Square - Orpheus Fountain - Stockholm Residents and guests - Flea Market at Hötorget Square - Stockholm. Royal hall (Kungshallen) - Dramaten - the Diplomat - Stochom Silja-Tallink Terminal. Silja Galaxy Ferry - Silja Galaxy ferry in the Strait of Lidingö - Sunset in the skerries of Stockholm. Passengers of the Silja Galaxy ferry - Silja Galaxy Ferry. Night show...read more

Helsinki, Suomenlinna and West Terminal, 26/04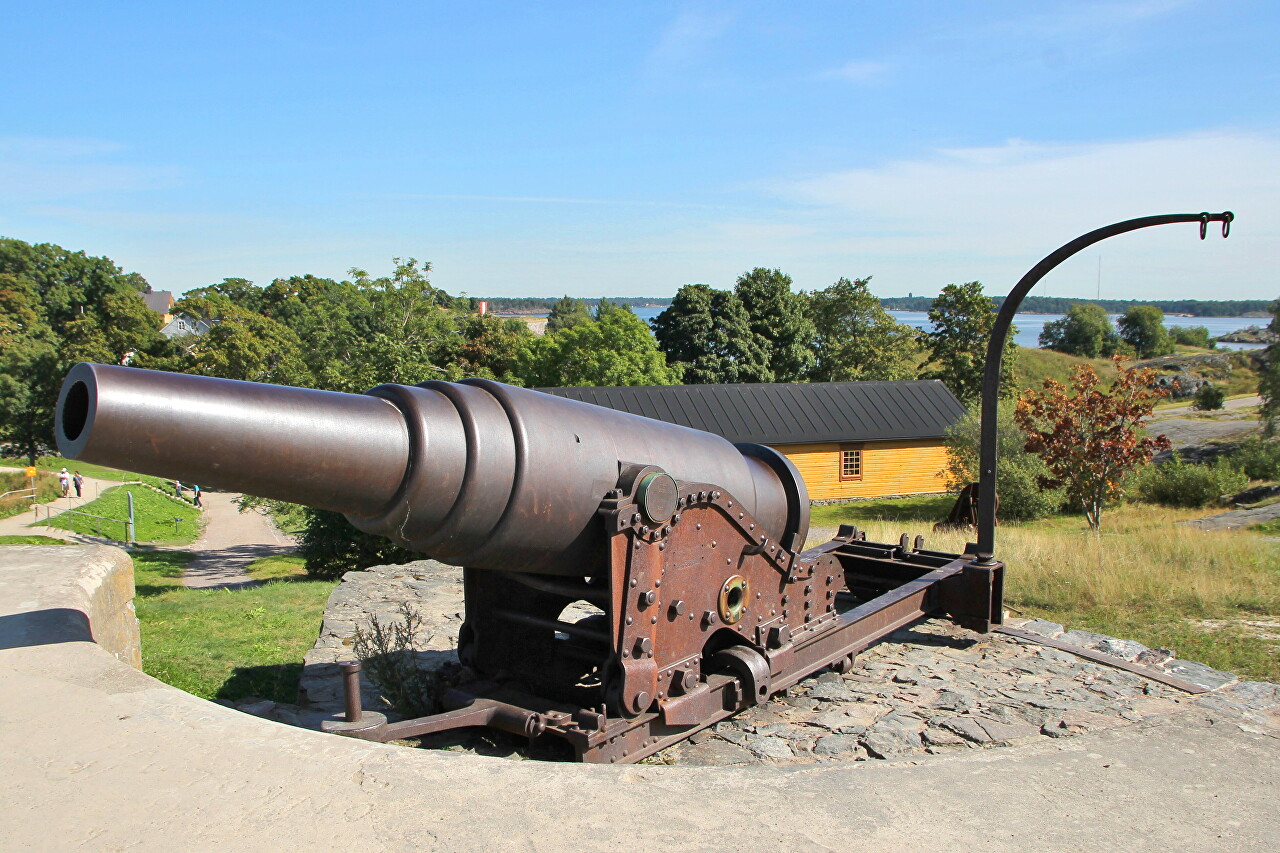 By Ferry Along the Helsinki South Harbor - History of Suomenlinna (Sveaborg) Fortress - Main Gate - Alexander Nevsky Church - Kronwerk Ehrensvärd - Telephone and Telegraph Building - Suomenlinna Shipyard - Hyve and Wrede Bastions of the Sveaborg Fortress - Höpken Bastions - Great Yard and Ehrensvärd Tomb - Kustaanmiekka West Battery Number 1 - Kustaanmiekka Shore Fortifications - Military Manege and Fortress Museum - Royal Gate - Susisaari Island - South Battery Kustaanmiekka - Southern Fortification - Kaponieeri Delvig - Wolf Skerries - West Ferry Terminal - Princess Maria Ferry in Helsinki Skerries...read more