Bjorvika District, Oslo
Kirsten Flagstads Square offers views of the development around the new central station, opened in 1980.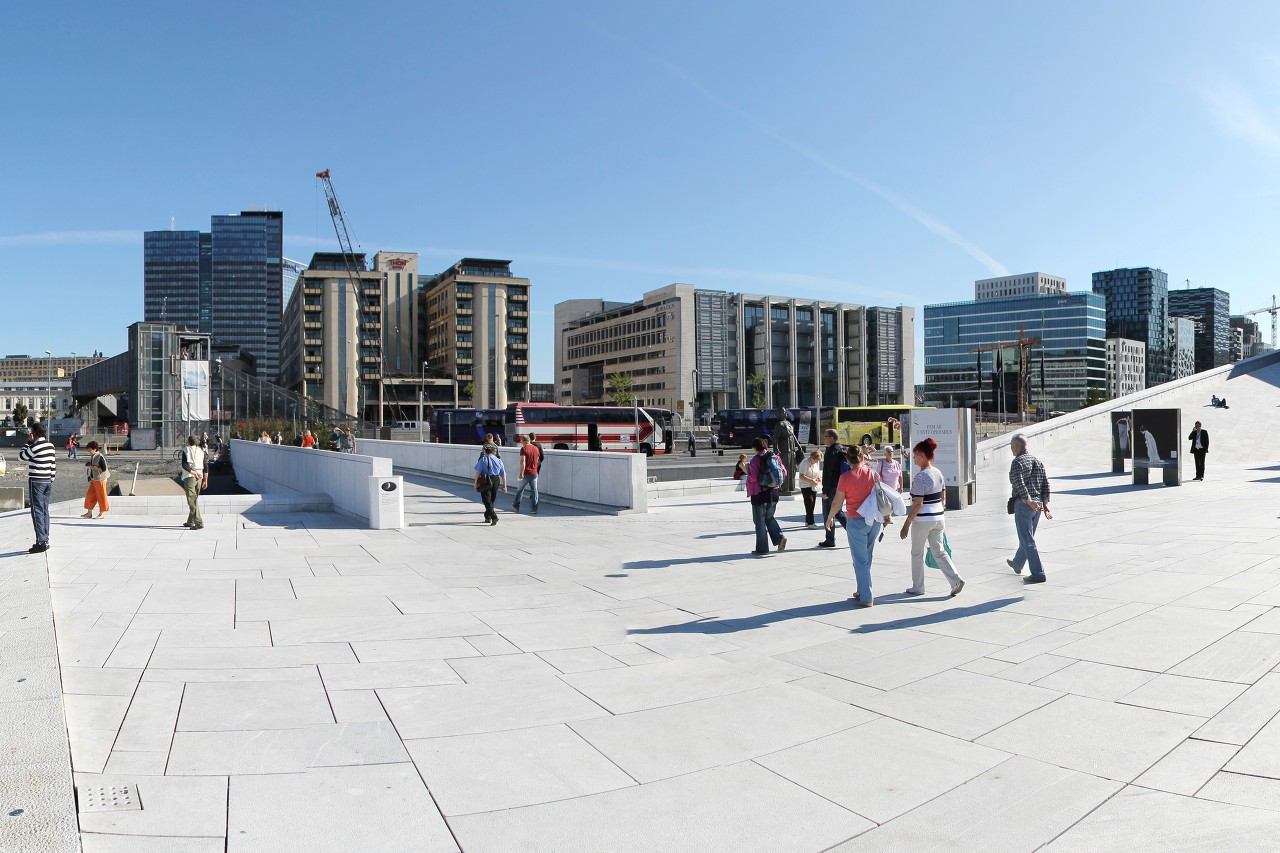 This area was created on the site of an old container port and an industrial zone, it is a logical continuation of the ultramodern building of the Opera House and has become the new cultural and business center of the city.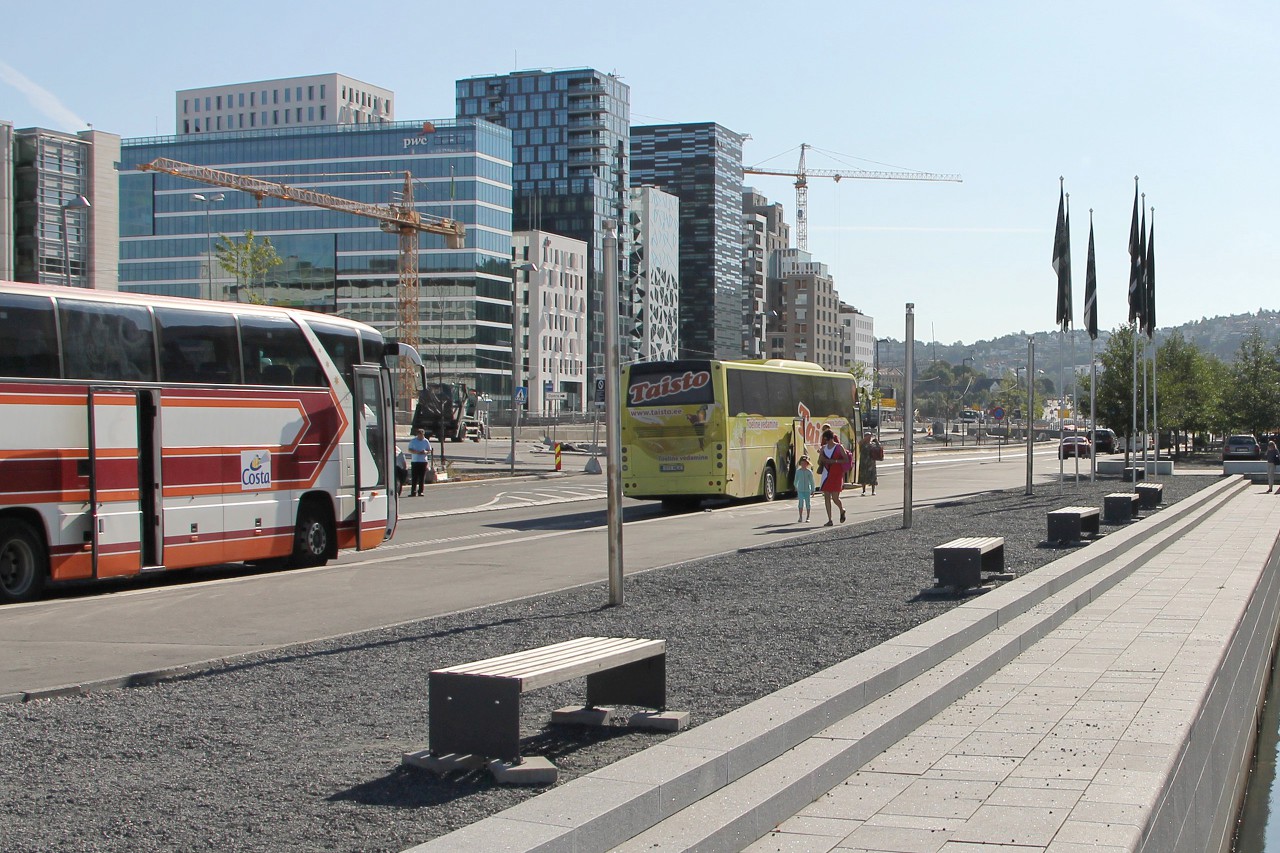 On the left, behind the station building, we see the 110-meter Postgirobygget building, where the central office of the Norwegian Postal Service is located, right in front of us is the Thon Hotel Opera Oslo, to the right of it is the Oslo-Atrum Conference Center.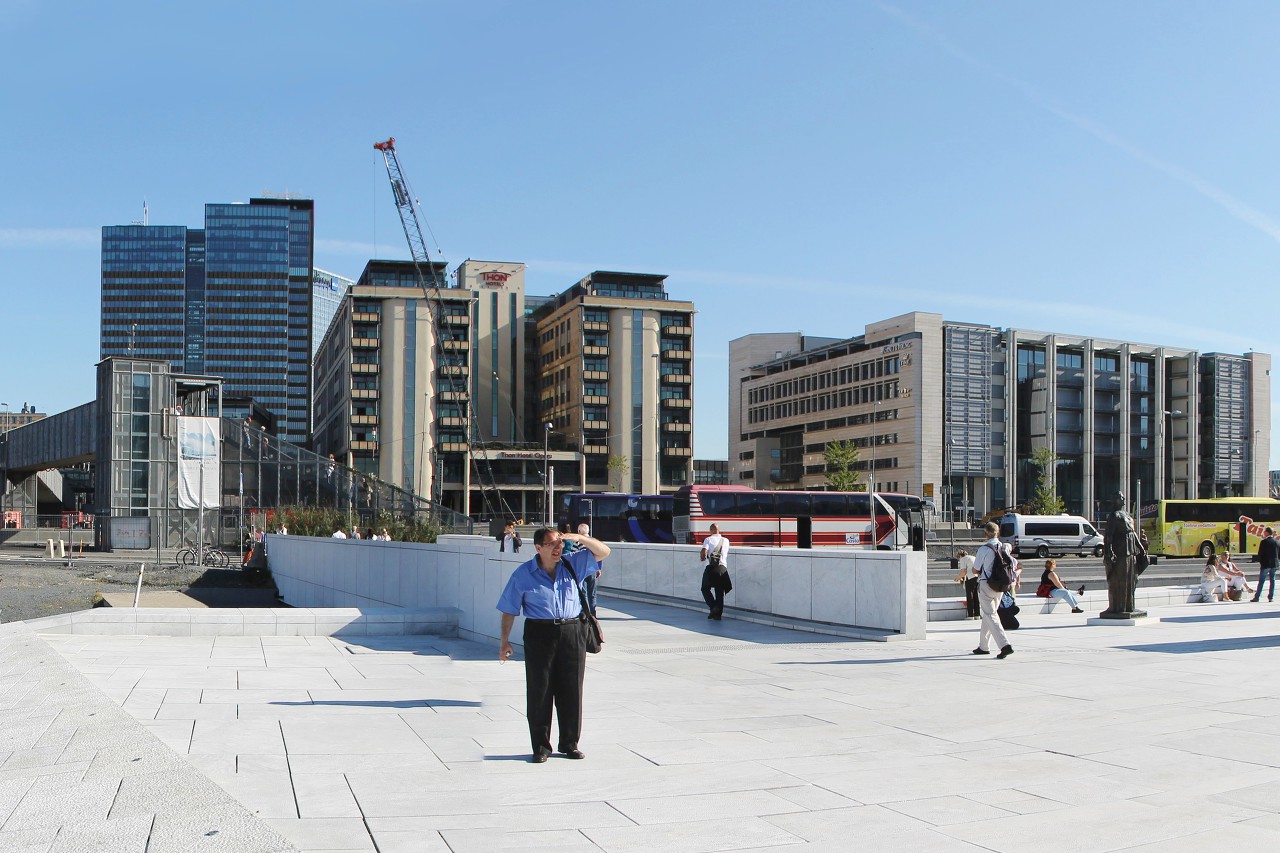 Leaving Oslo on the DFDS ferry, you can enjoy the amazing panorama of the new city center, called Fjord City.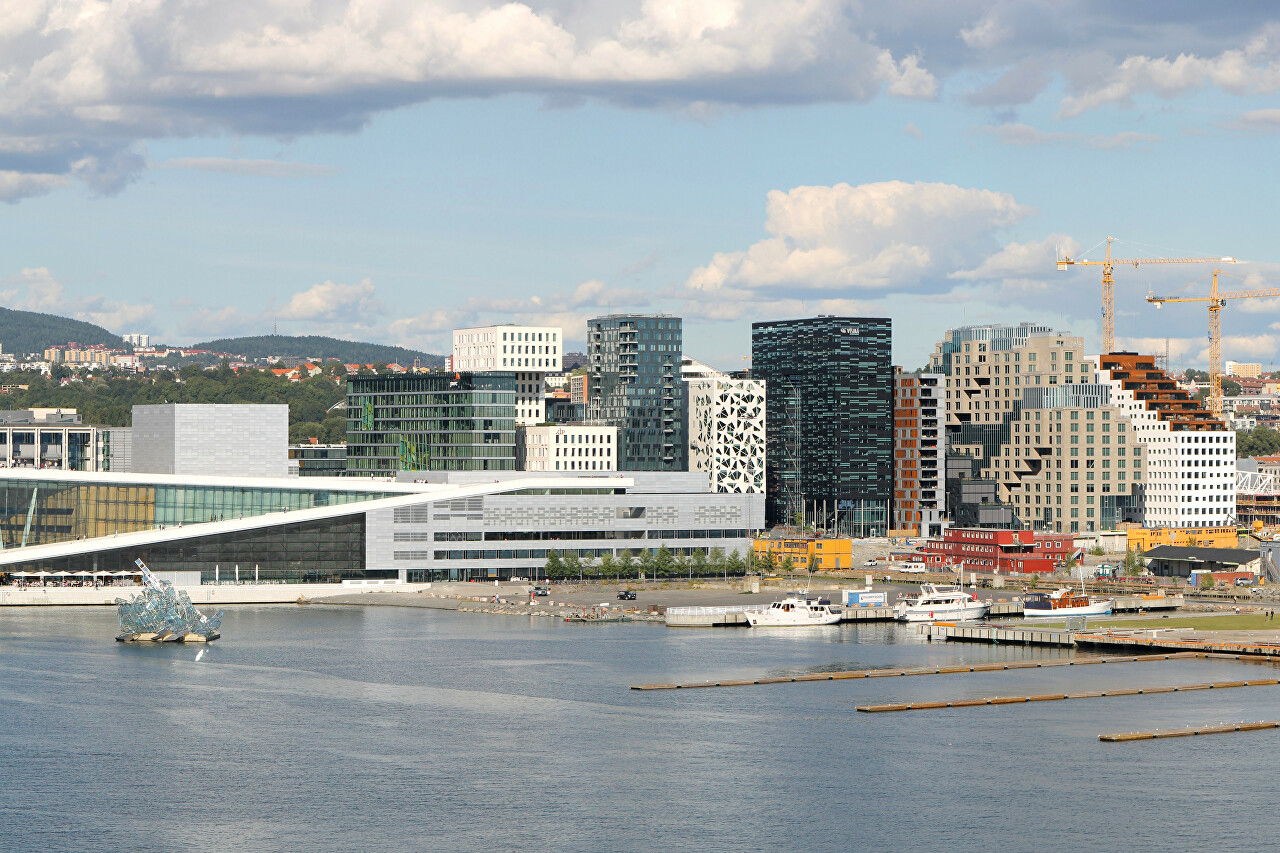 This quarter of the Bjorvika district is named the Barcode. The project includes five high-rise buildings that differ in both shape and exterior decoration with a height of 70 to 100 meters.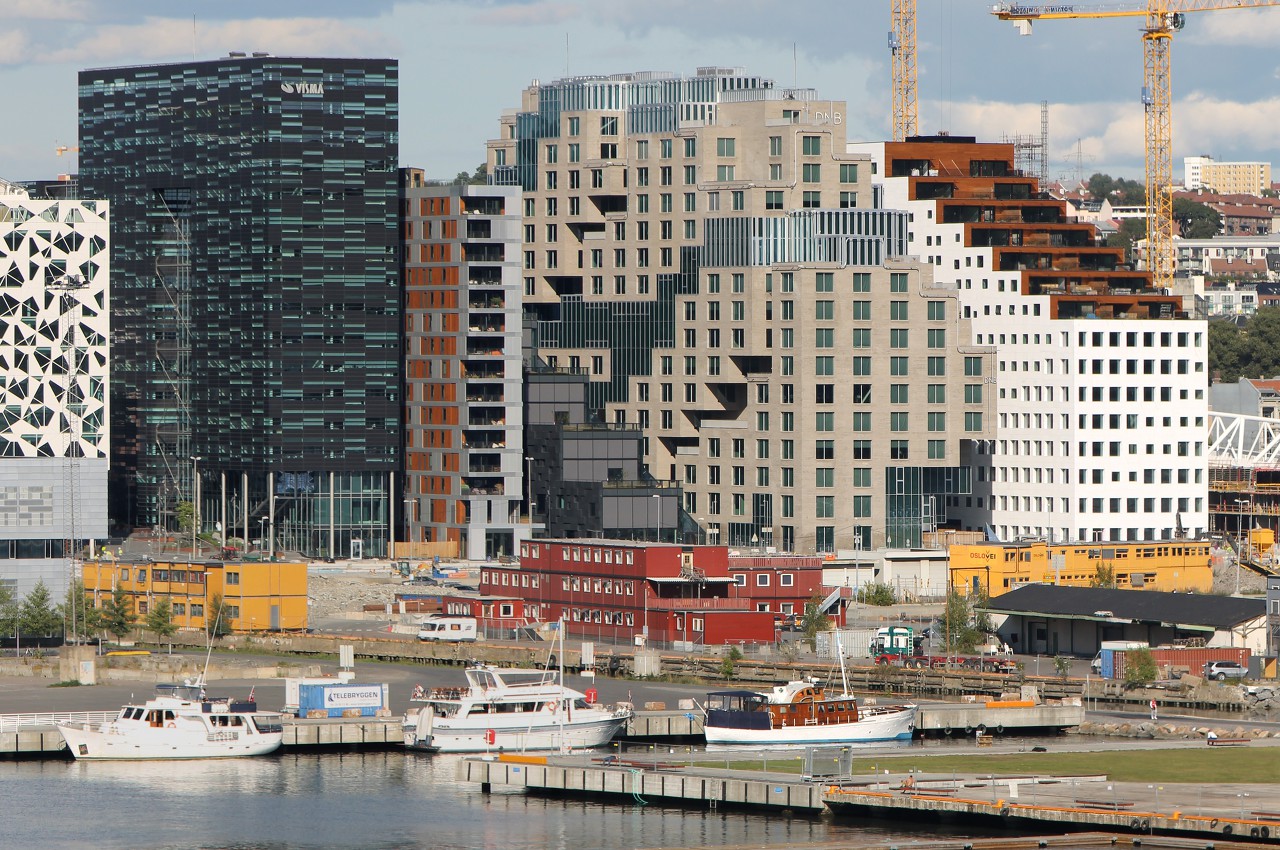 The buildings are long and narrow, and stand perpendicular to the shore of the fjord, resembling a bar code strip, which gave the name to the quarter. In fact, this arrangement has the purpose of open spaces between buildings that overlook the waters of the bay. All buildings are connected by a common underground space. The development plan was approved in March 2008, and construction work was completed in 2016.