Main Gate of Vigeland Park, Oslo
Acquaintance with the Vigeland Park usually begins with the gate, in front of which there is a transport stop.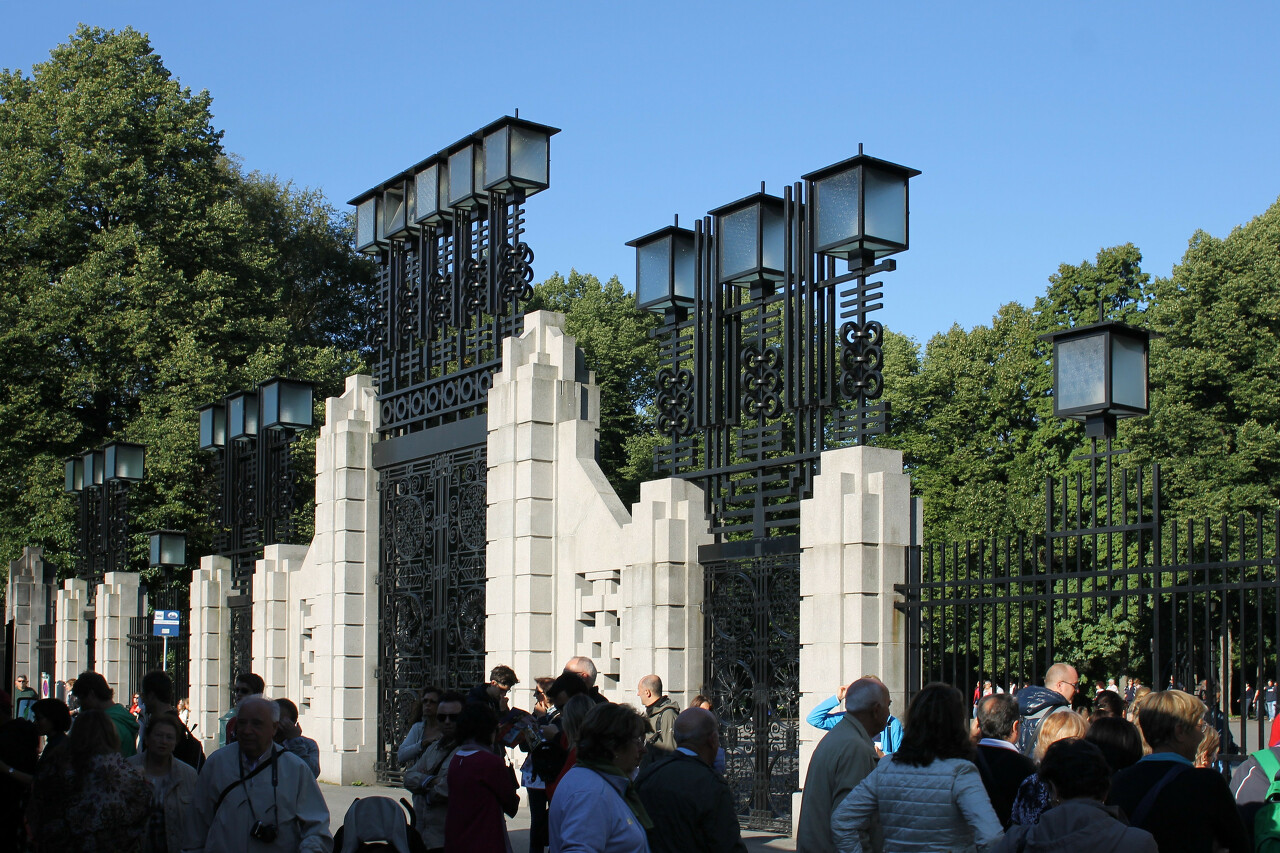 The main entrance (Hovedportalen) consists of five gates made of light gray granite with wrought iron sashes, decorated with square lanterns. The central gate is much larger than the other four. There are small passageways in the railings between the side gates, which are usually open to the public. Entrance to the Park is free.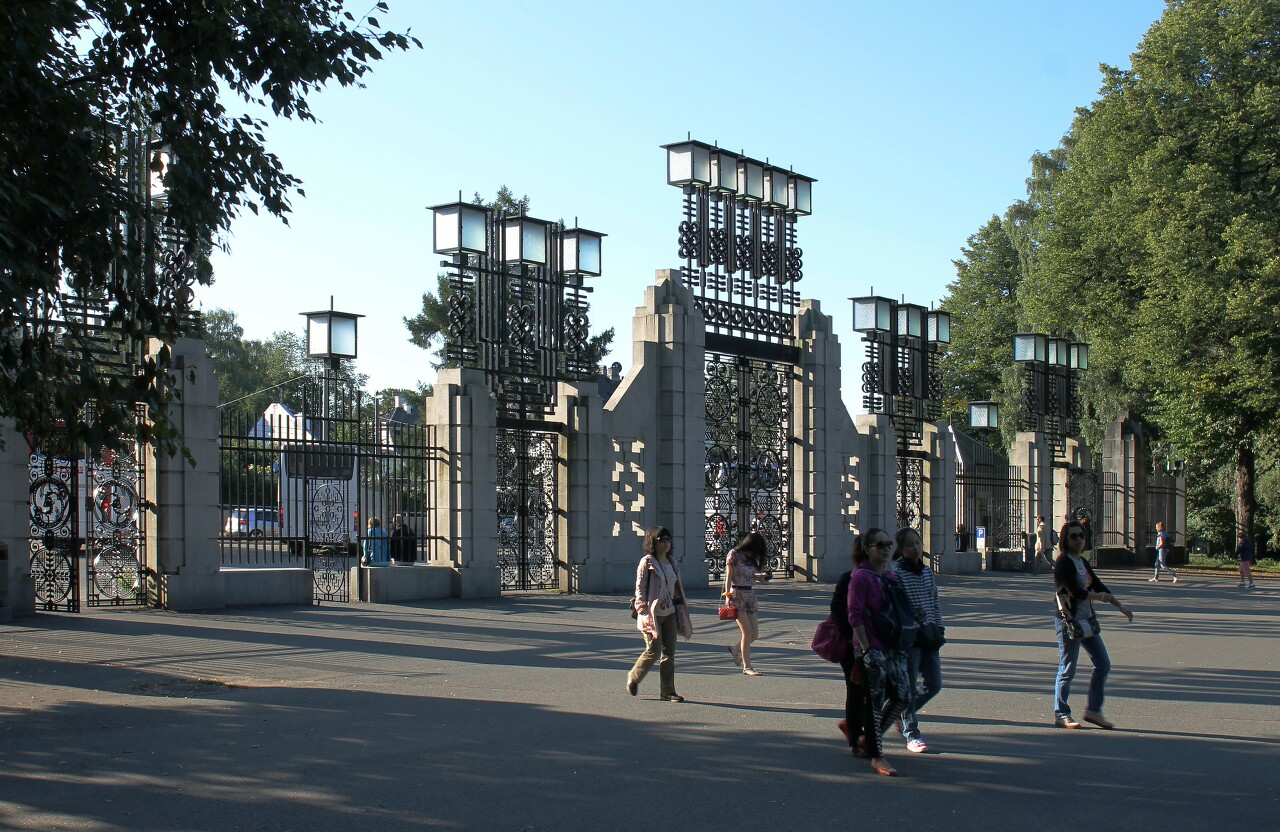 Cast-iron doors are made in the form of complex geometric patterns with three-dimensional elements in the center. The gate project was created by Vigeland in 1924, but it opened only in 1942. The construction was financed by the Norwegian national Bank.