Halhjem–Sandvikvåg, Fanafjord Ferry
In Halhjem, the E39 highway led us to another ferry crossing. There are two routes at once: from the left berth Halhjem-Våge, from the right Halhjem-Sandvikvåg. We're going to Haugesund so we're going right. The Halhjem-Sandvikvåg line opened in 1967 and is now one of the busiest in Norway, with more than 2.5 thousand cars per day ferries. The length of the line is 21 kilometers, the travel time is 45 minutes, ferries run every 20 minutes during the day and once an hour at night.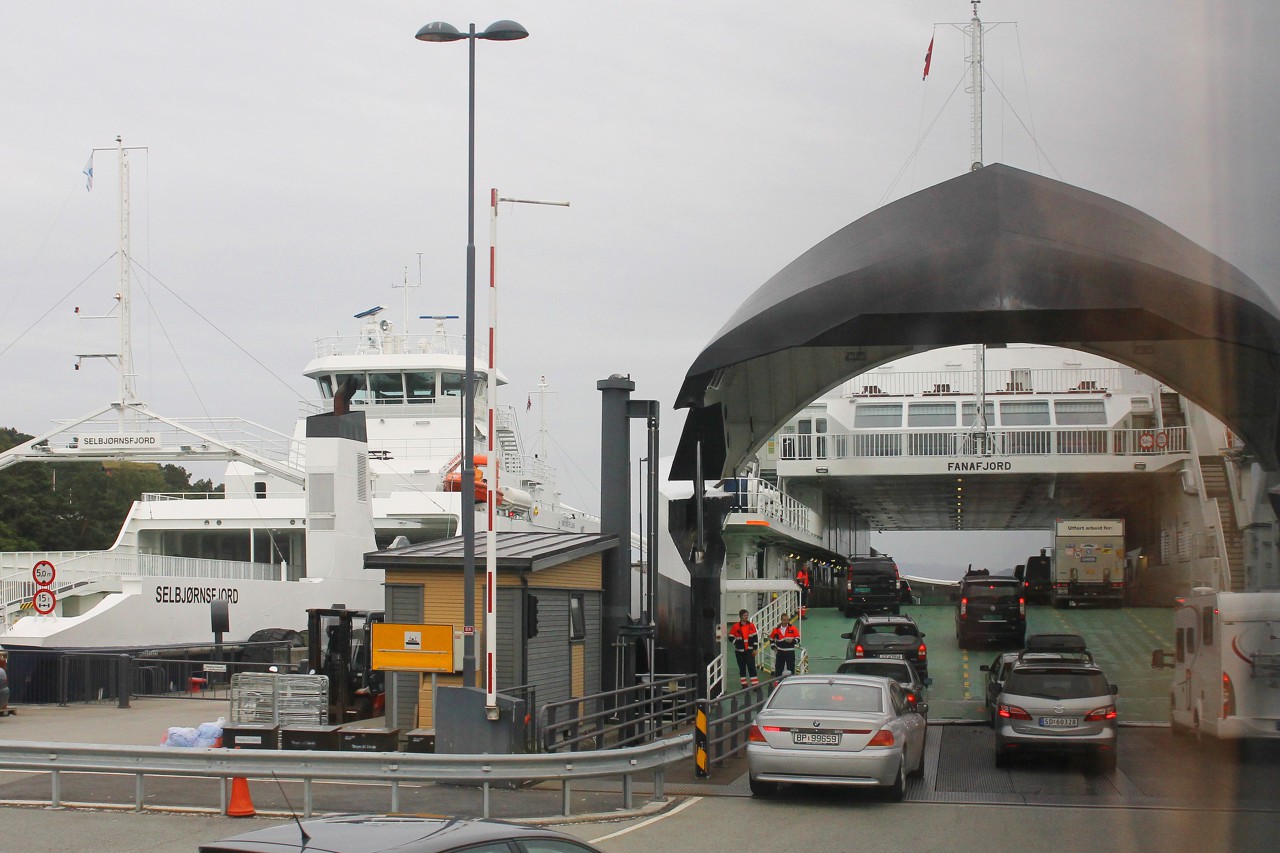 We will sail on one of the ten largest ferries in Norway Fanafjord. This vessel of the Strait class (increased seaworthiness) was built in 2007. The ferry has a length of 129.8 meters, a width of 18.7 meters and a displacement of 4325 tons, accommodates 536 passengers and 212 cars. The vessel has four 2750kv Azipod engines (a gondola with an electric motor and a propeller that can rotate in azimuth, which gives the vessel exceptional maneuverability). Energy is generated by two diesel generators of 3540 kW and two of 2650 kW. An important feature of the vessel is that its engines run on liquefied natural gas, which reduces carbon dioxide emissions compared to diesel fuel by a quarter, the content of nitrogen oxide in the exhaust is very small, and sulfur oxide is completely absent. Power electronic systems are used to control rowing motors. The ferry can travel at a speed of up to 23.5 knots, which is a world record for vessels of this class.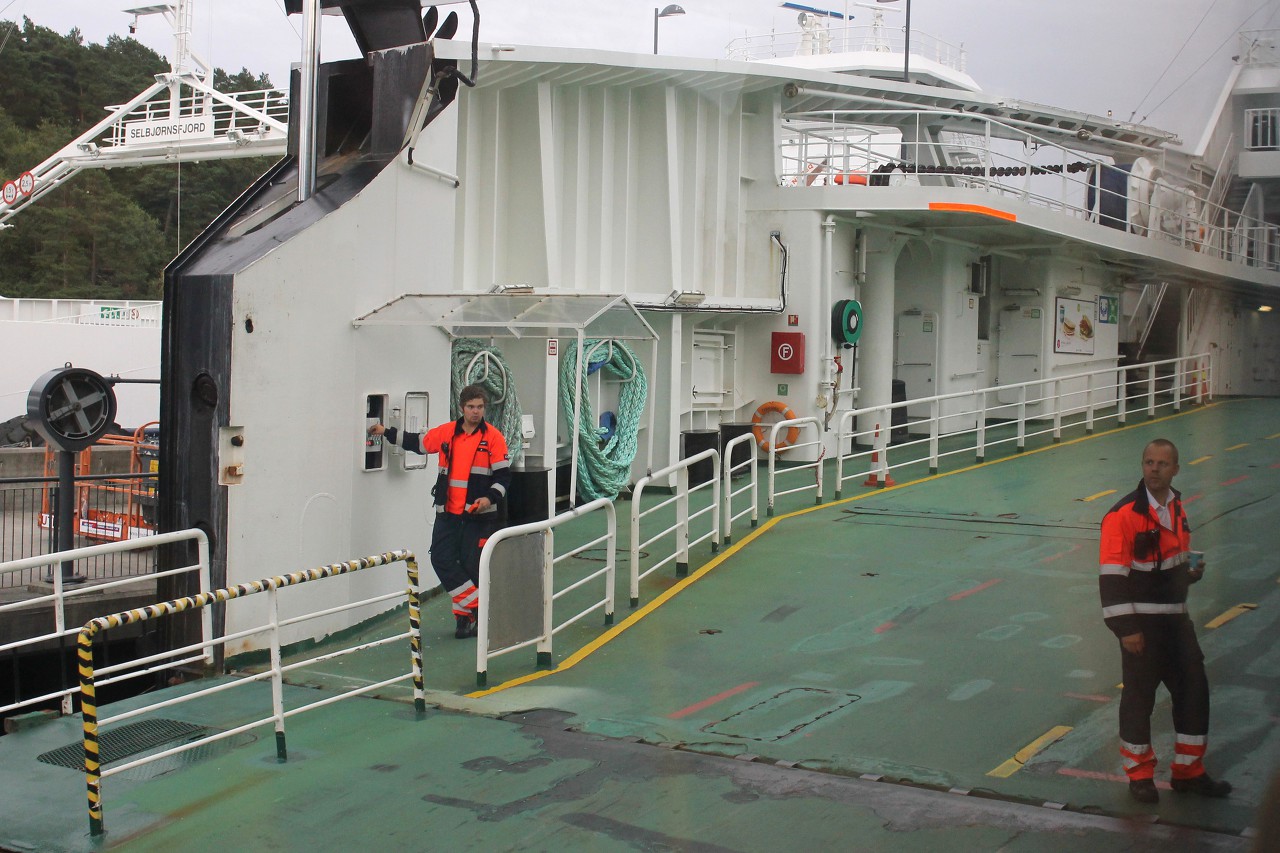 The weather was not conducive to viewing the scenery from the deck, the coast quickly disappeared in the fog, so I decided to spend time to replenish the calories spent during an eventful day. If on most previous ferries I saw only buffets, here I found a large self-service dining room with a good selection of dishes and reasonable prices. Moderate for Norway, of course...the average density of the lunch cost me about 22 Euro.