Night Haugesund, the Smedasundet Promenade
It was dark when we arrived at our place of lodging for the night, in the town of Haugesund. This was our first night in a large settlement, if you can call it a town with a population of 36 thousand inhabitants. But this is a lot for Norway. After checking into the Scandic hotel and having a quick snack, I went to a night photo shoot.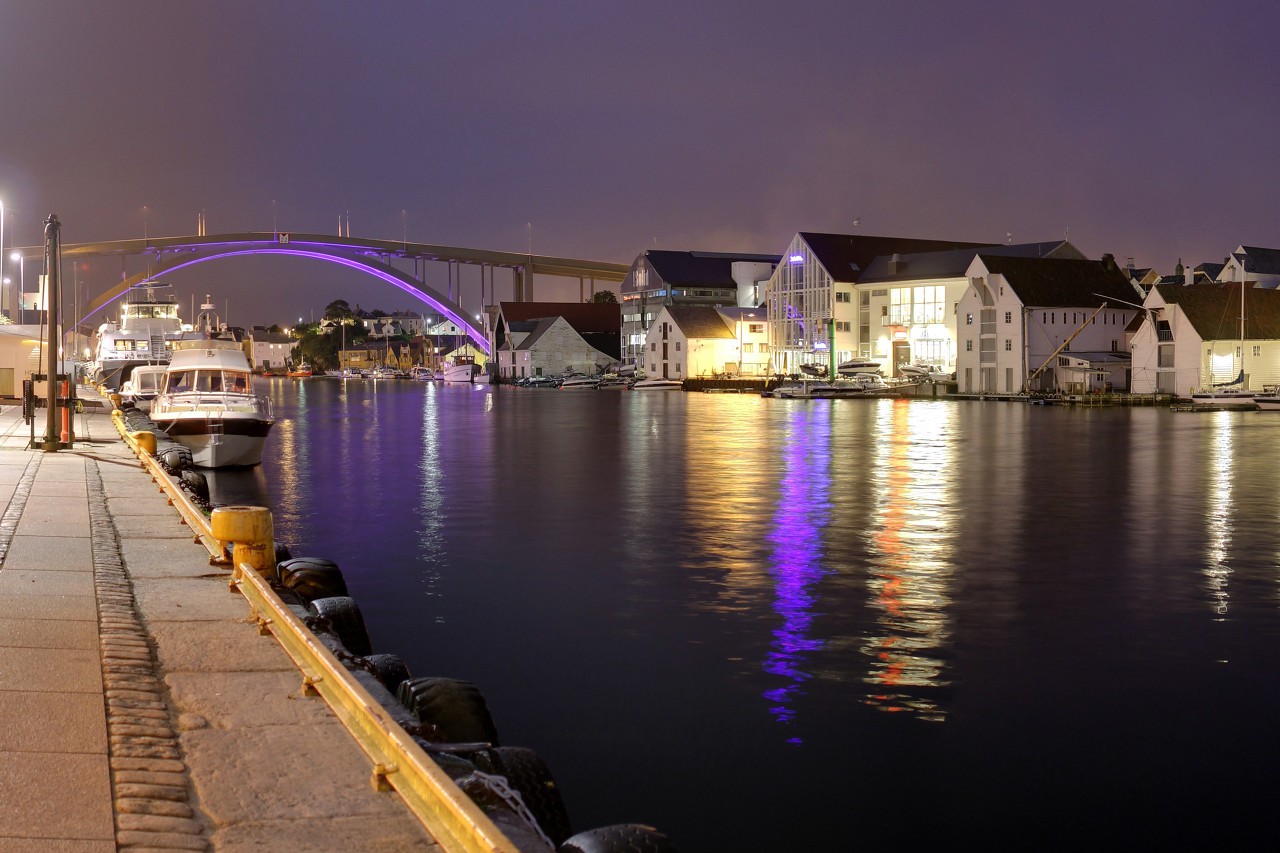 After three quarters on a completely empty street, I was on the waterfront of the Smedasundet strait.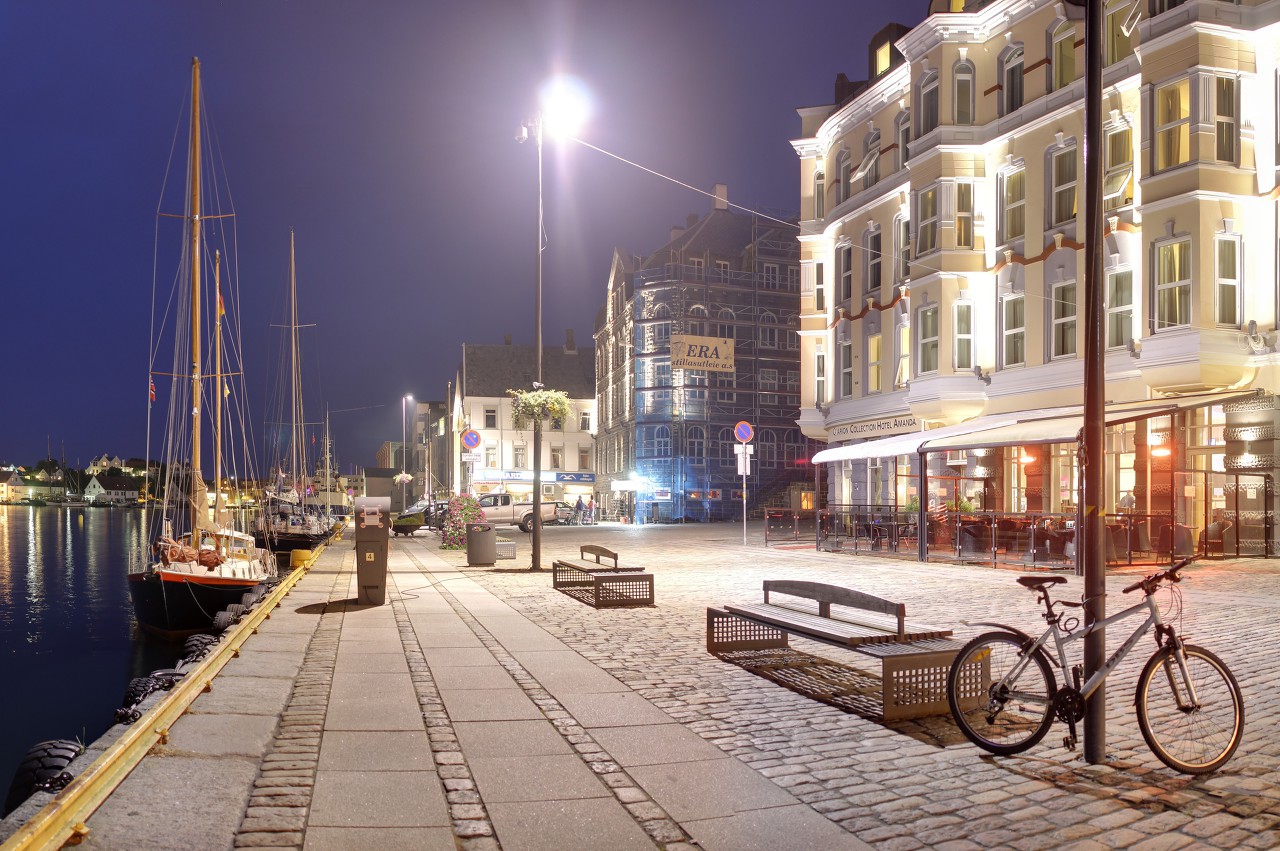 As it turned out, this is the main city promenade, a place of rest and Night life.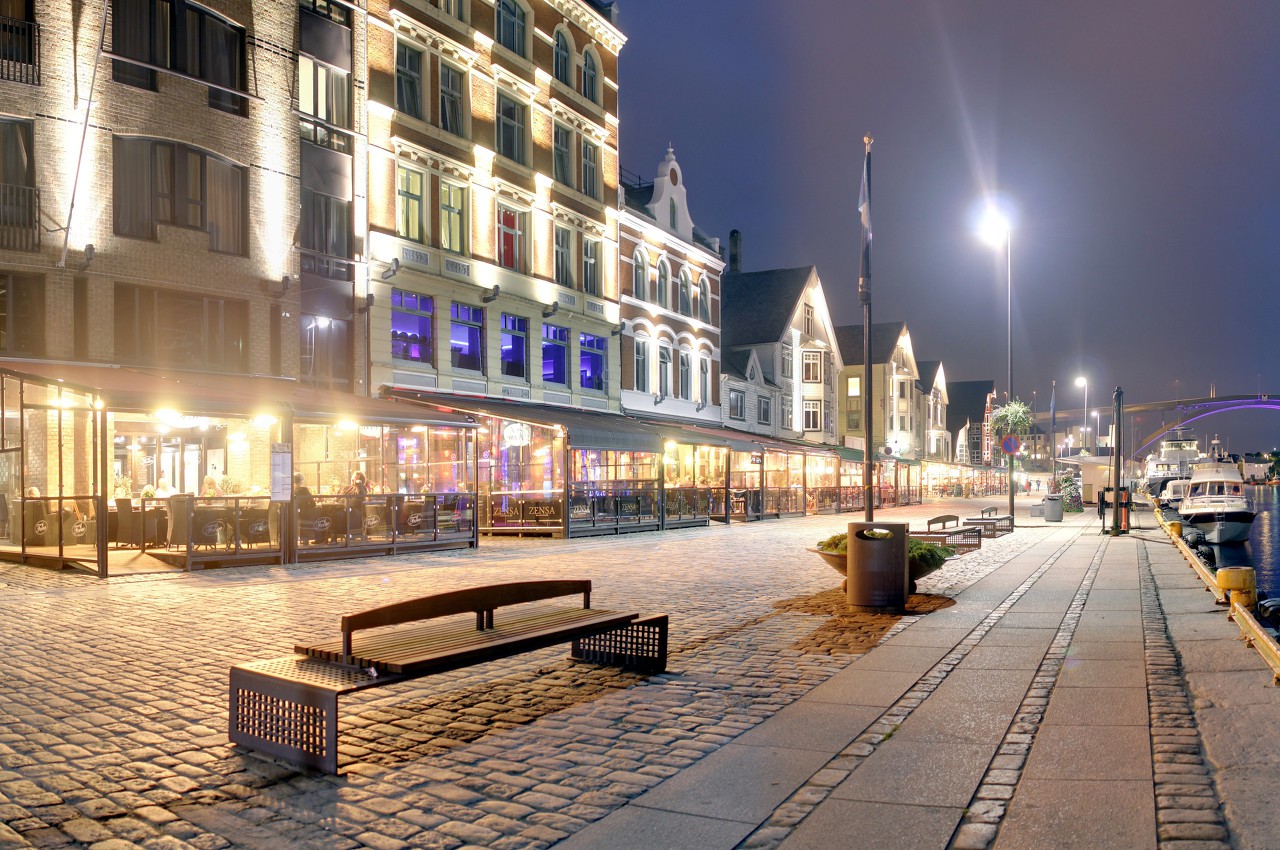 Along the embankment stretches a continuous row of summer verandas of cafes, bars and restaurants.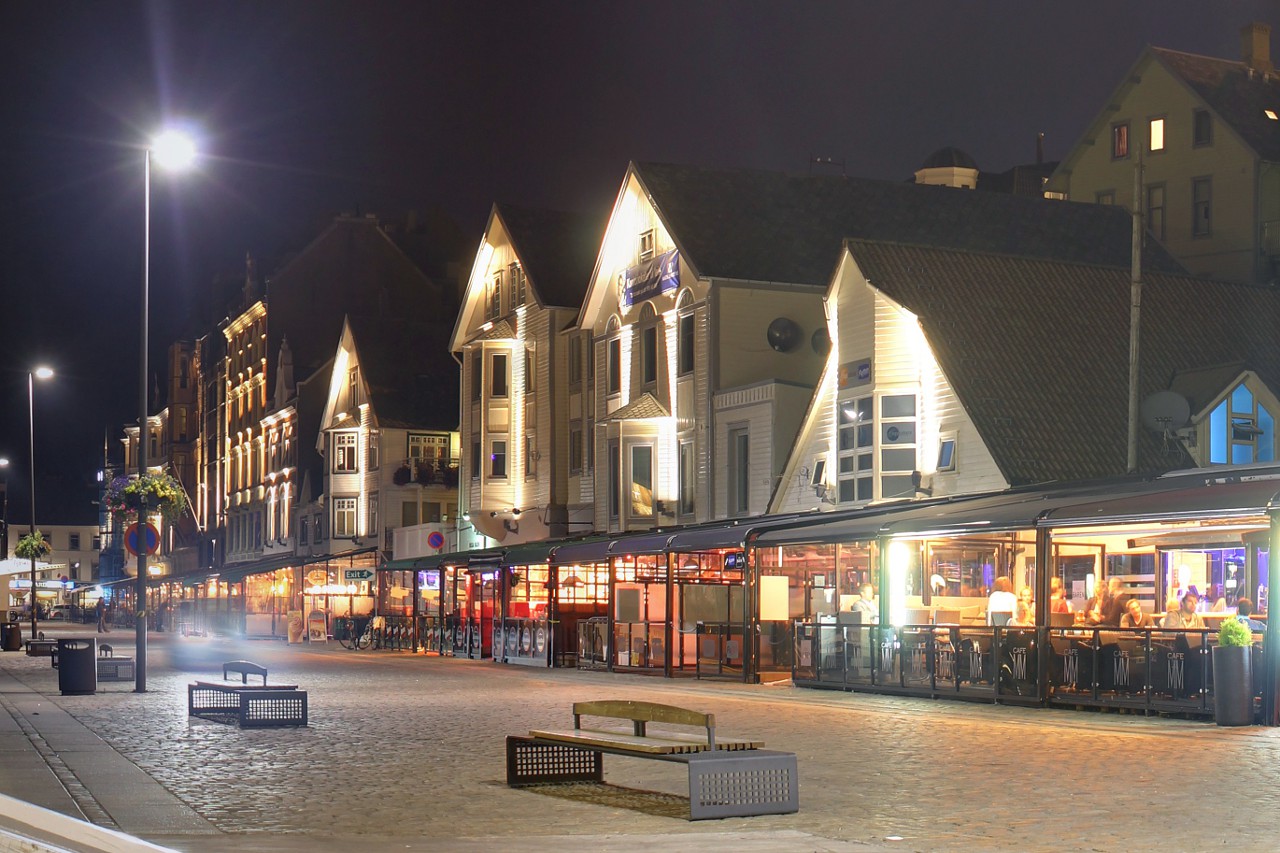 It was about 10 o'clock in the evening, lights were on everywhere, there were visitors everywhere. Despite the late time and the end of summer, we can say that the restaurants were very busy.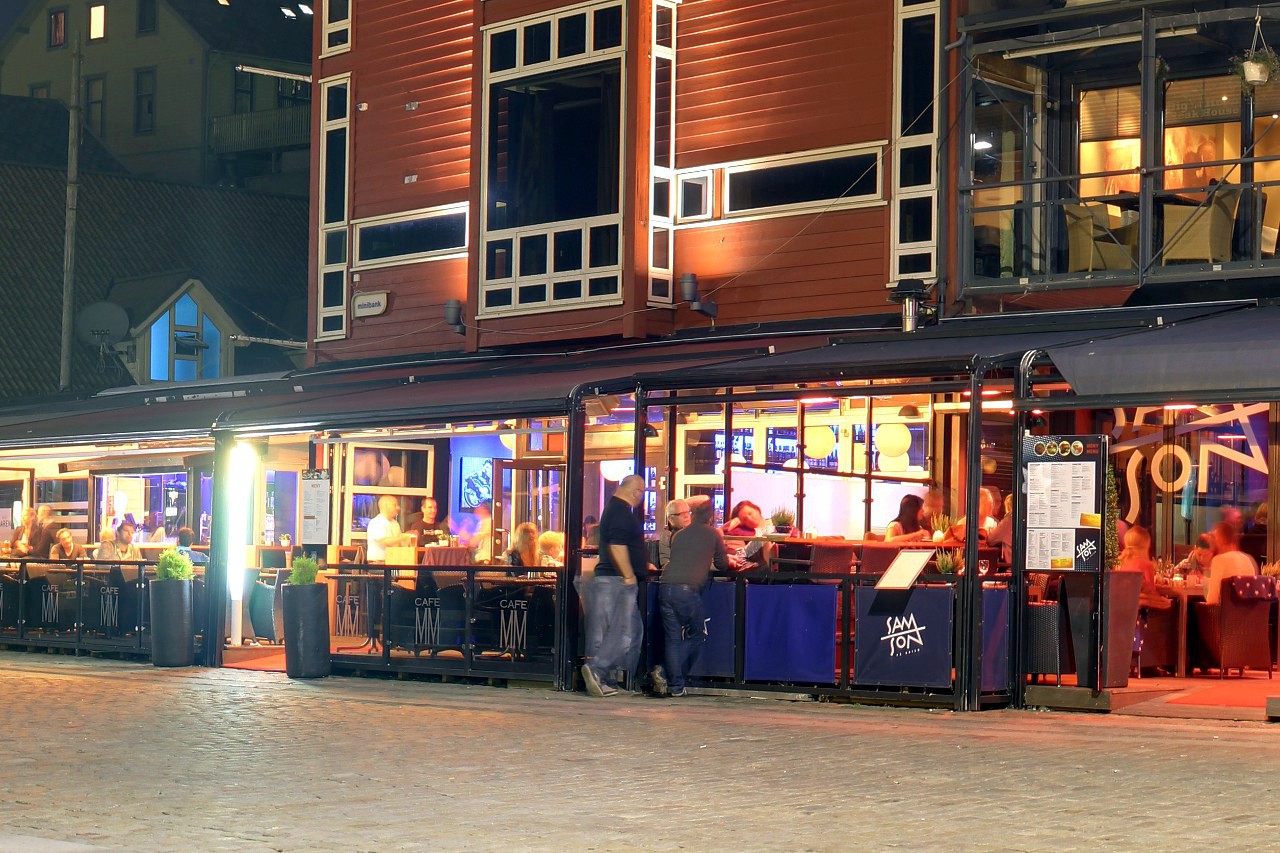 Looking ahead, I will say that while I was shooting panoramas of the embankment and the Bay ,the "night life" ended, the music stopped, the verandas emptied and plunged into darkness.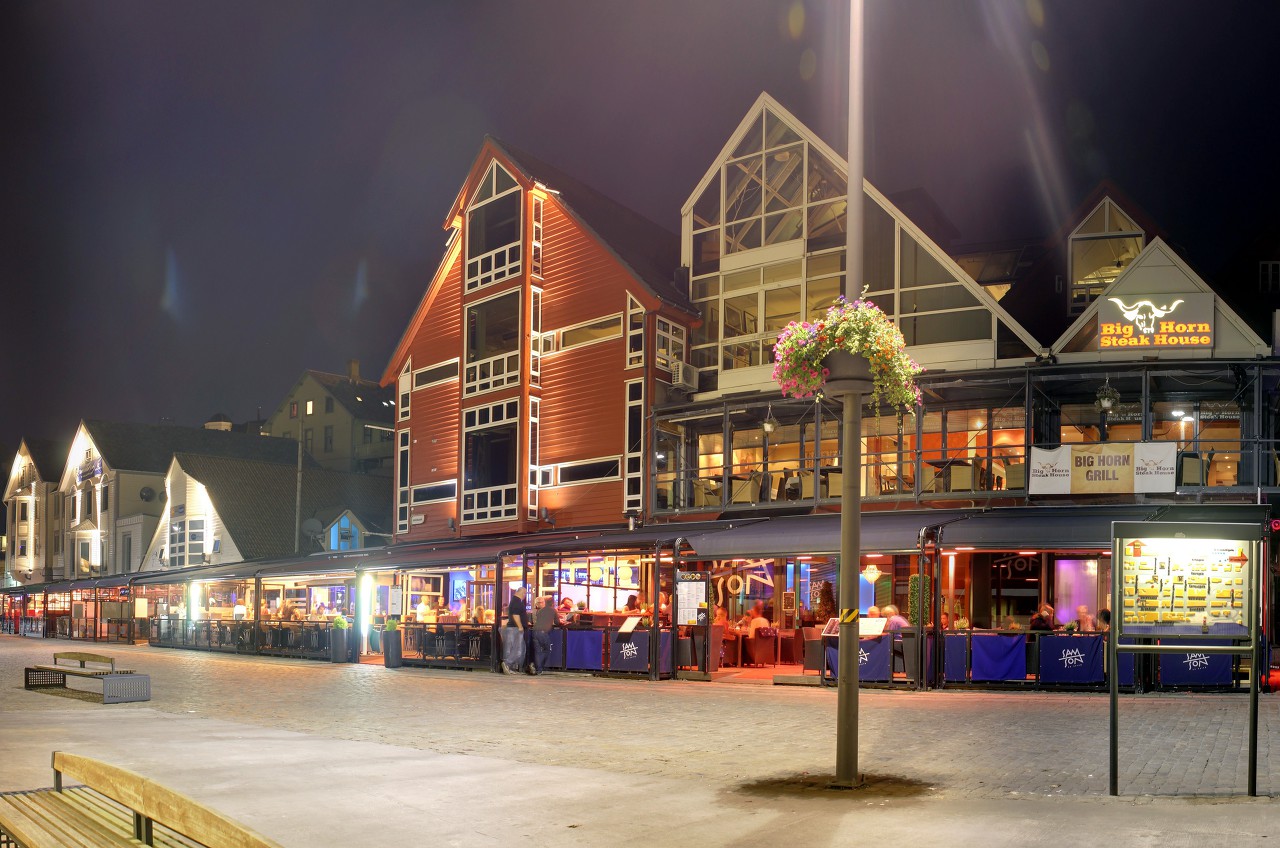 I was even more surprised when a catamaran came up to the embankment at such a late hour and dropped off several passengers. This catamaran goes to the archipelago of (Røvær), located 10 kilometers from Haugesund.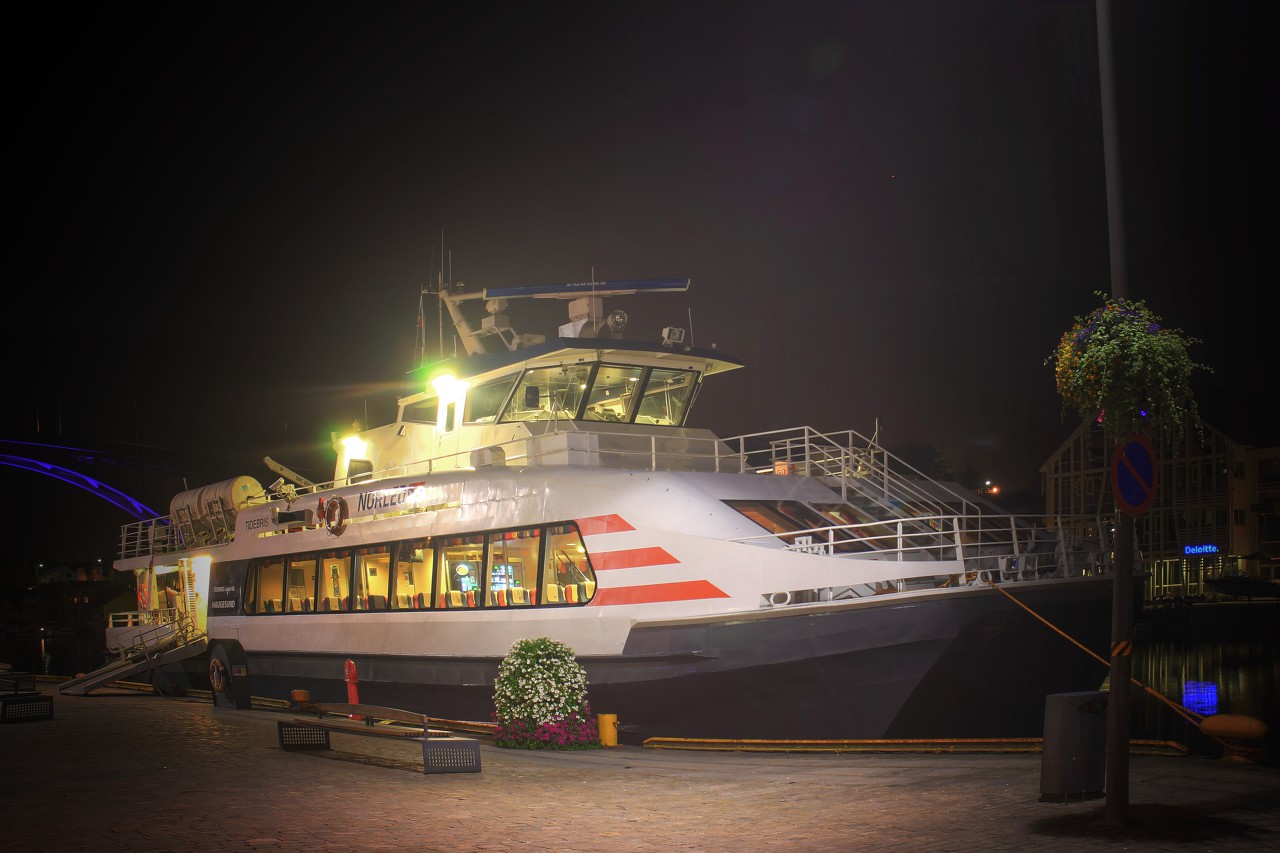 The promenade was not long, only 200 meters. At the end, I saw a stone cello case lying on the pavement, a monument dedicated to the Sildajazz music festival that takes place in Haugesund every summer.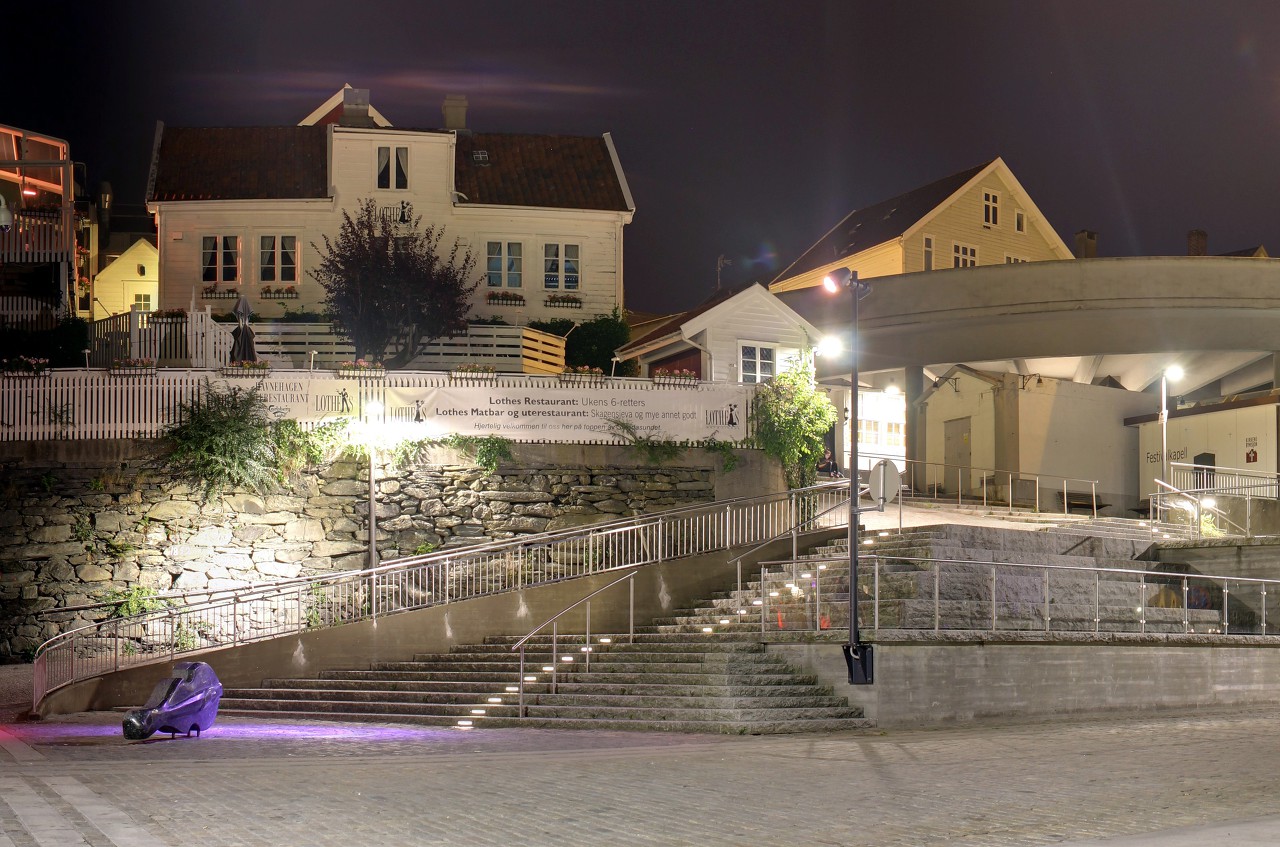 The Smedasundet strait separates the center of Haugesund from its island areas: directly opposite the waterfront, Risøy island.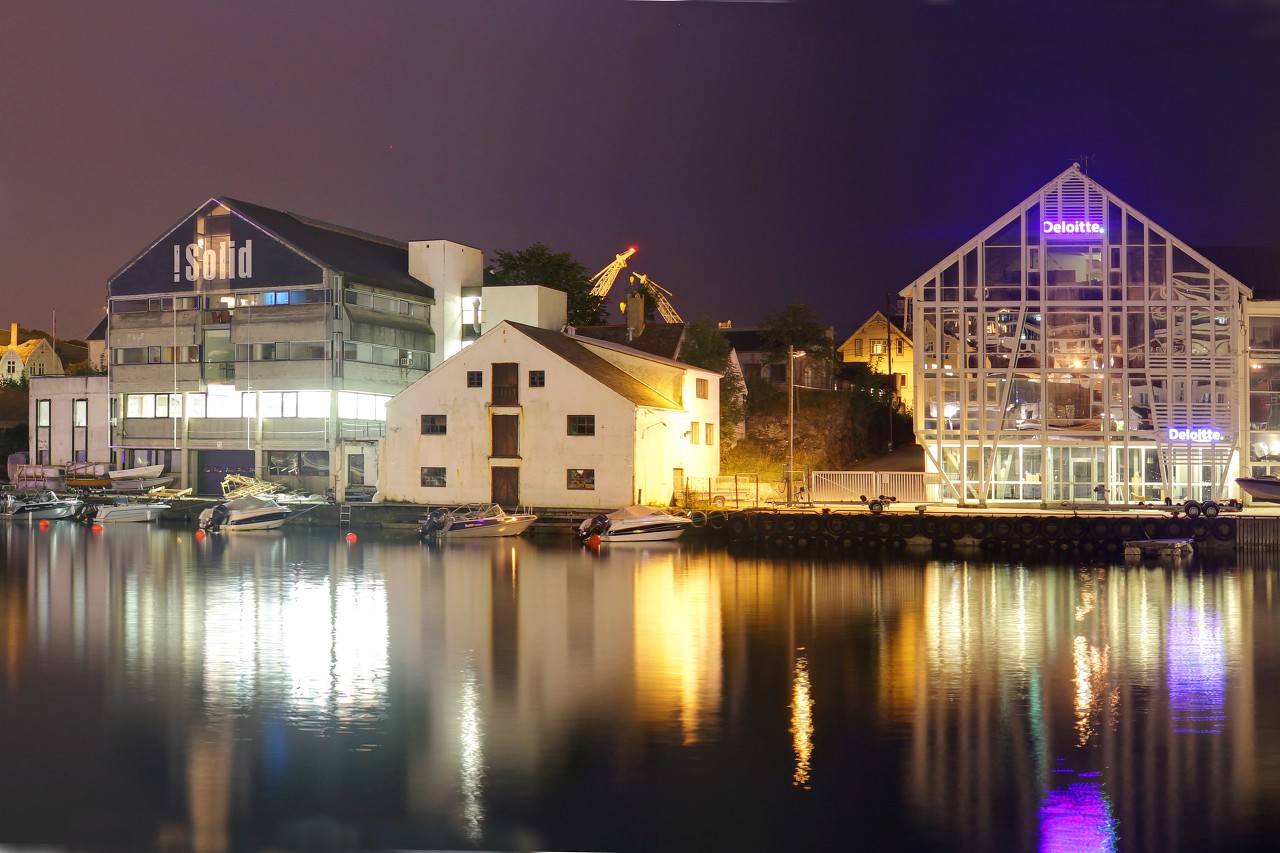 It is connected to the mainland by the beautifully illuminated Risøybrø bridge.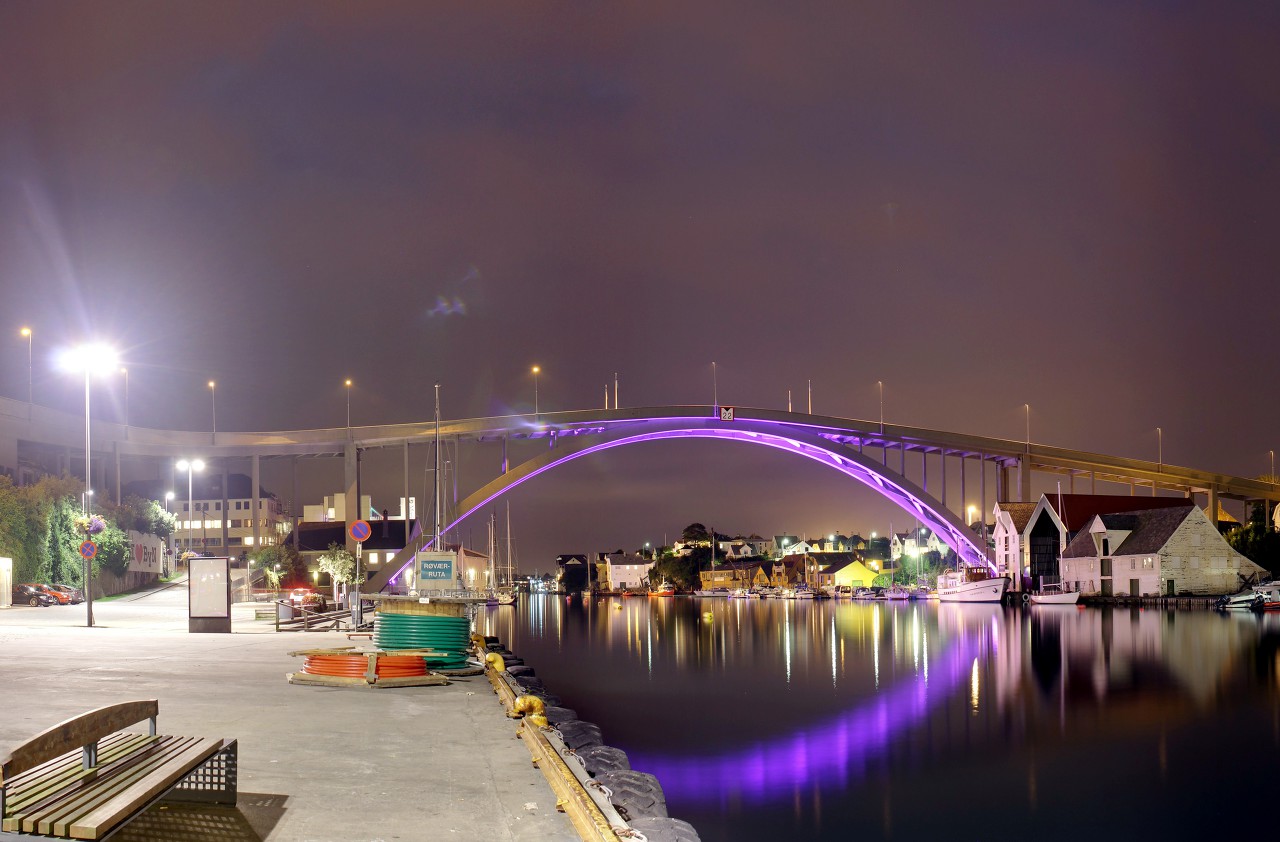 Closer to the sea is the Hasseløy island.