Hardangervegen and Osvegen
From Fixesund, we drove back along the fv7 highway to Samnanger, at the end of the Samnangerfjord.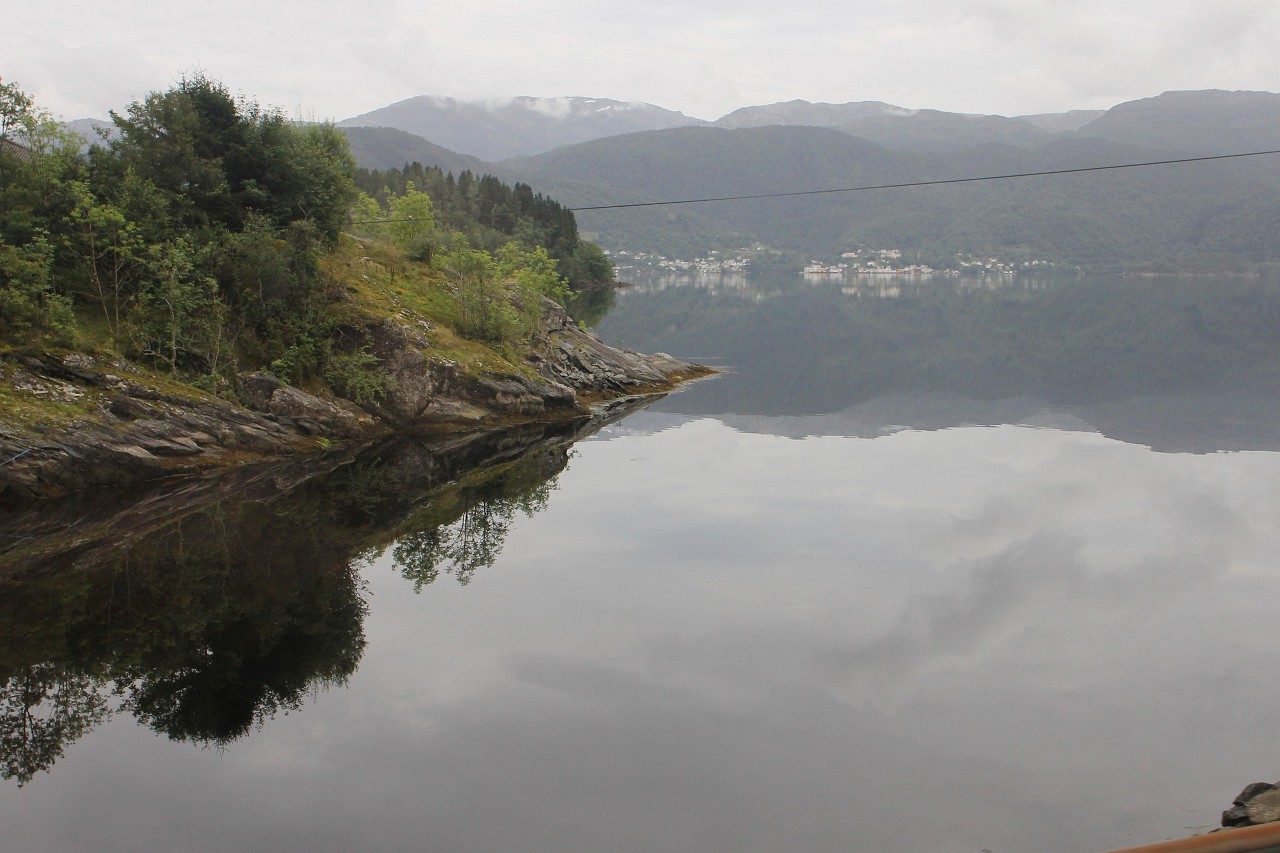 The church of Samnanger (Ådland kyrkje).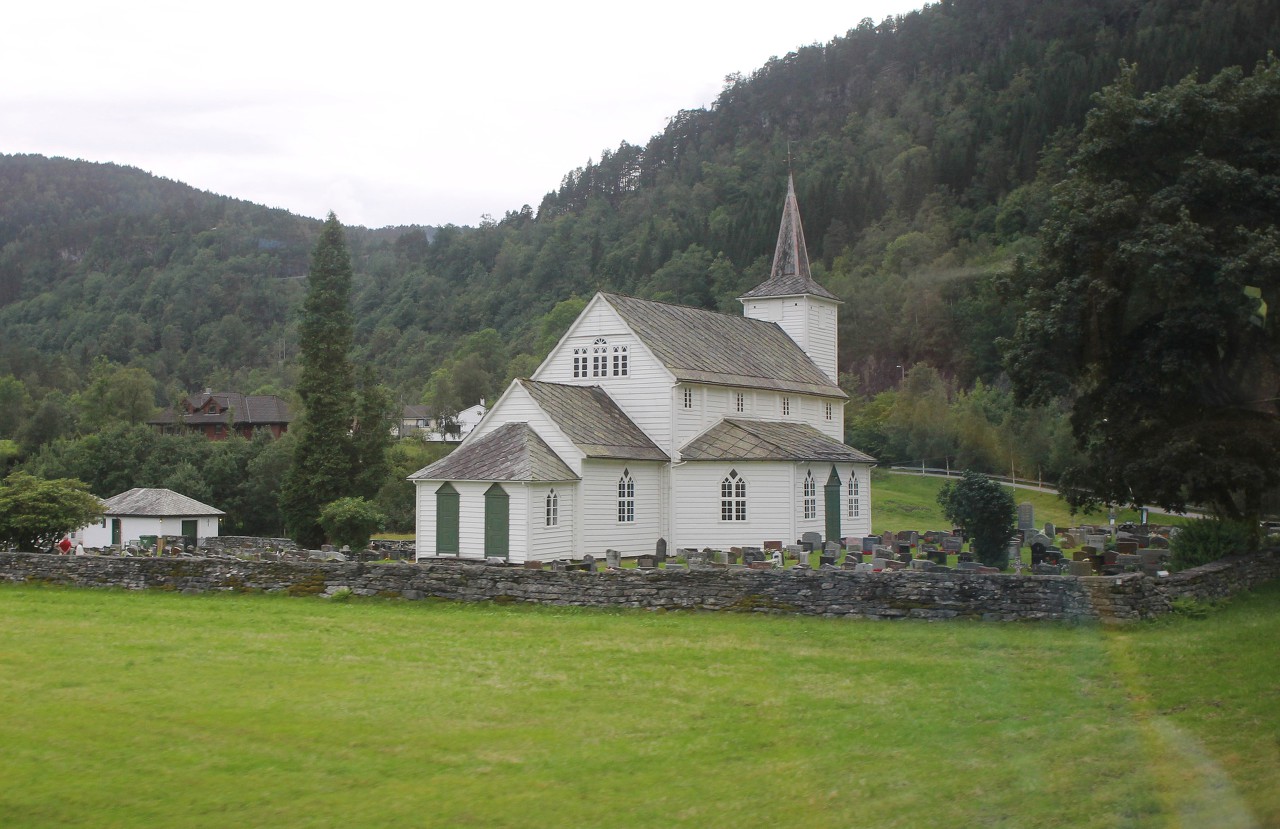 After Samnanger, we wanted to take the Fv137 to go along the Bank of the Samnangerfjord to Halhjem, but this road was closed for repairs. So we had to take the Fv7, then the E16 to Arnatveit, where we went to Halkhiem on the 580 road.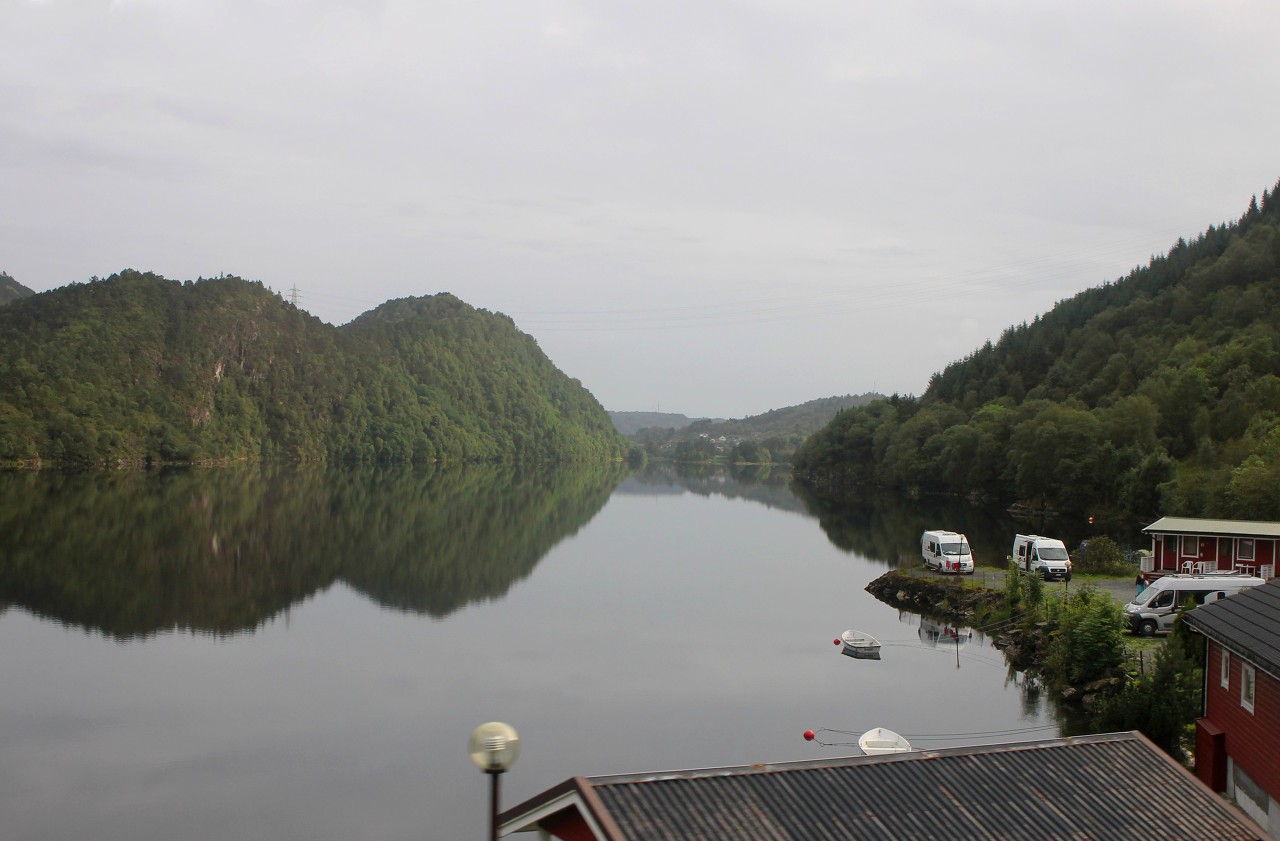 The entire route is called Hardangervegen, although it does not come anywhere near the shores of Hardanger fjord, so we had to contemplate only small towns, surrounded by greenery.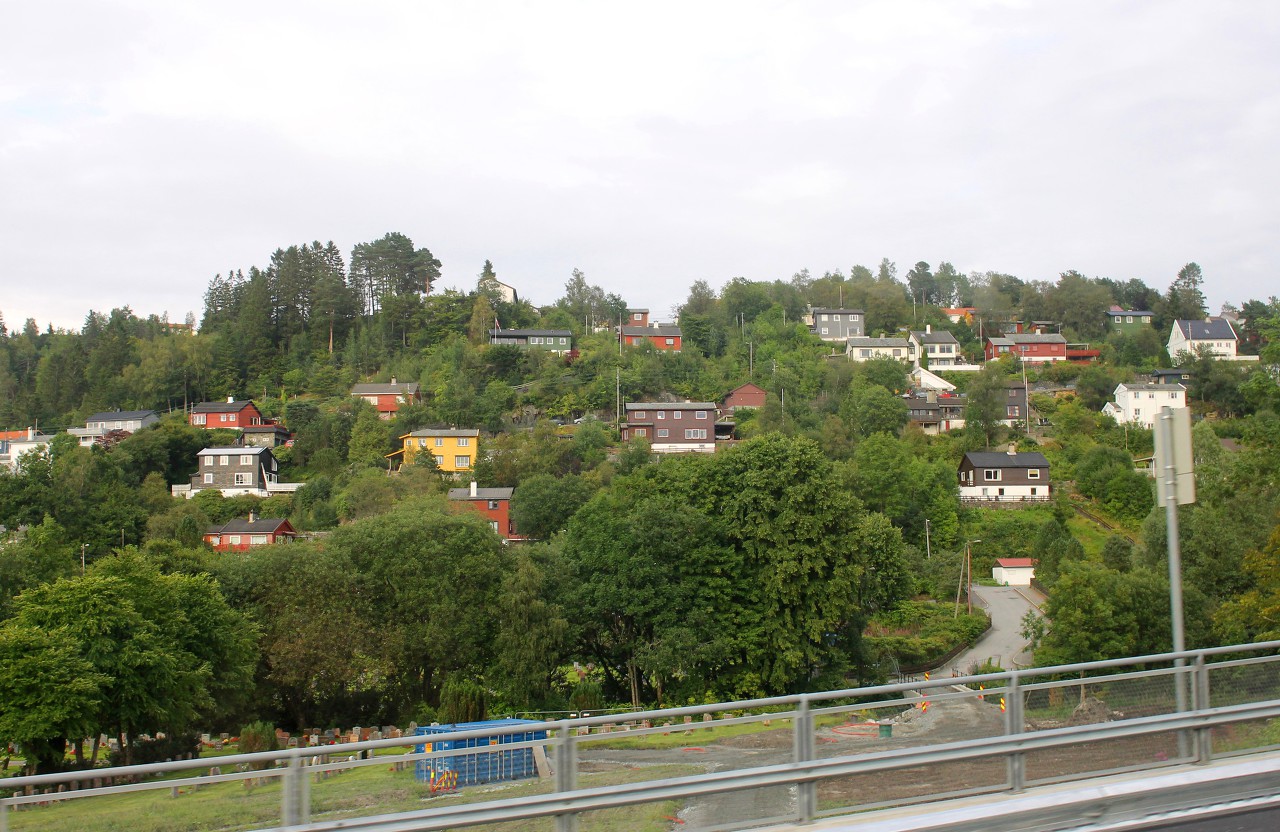 So we drove to the southern district of Bergen Nesttun, where we got on the E39 highway leading to Halhjem. This section of road is called Oswegen, as going along the river Ossela.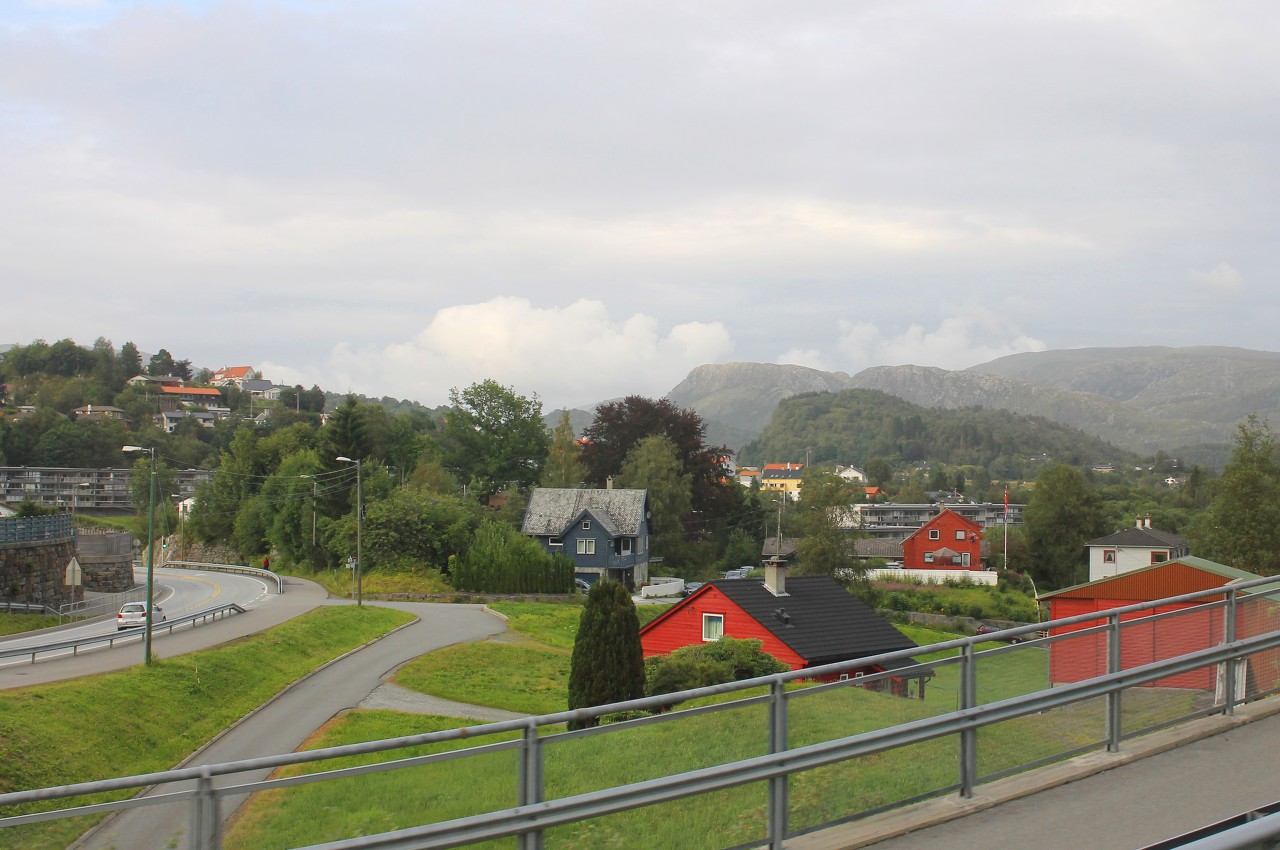 I am constantly amazed by the Norwegian social infrastructure. The tiny town of Søfteland has an excellent stadium.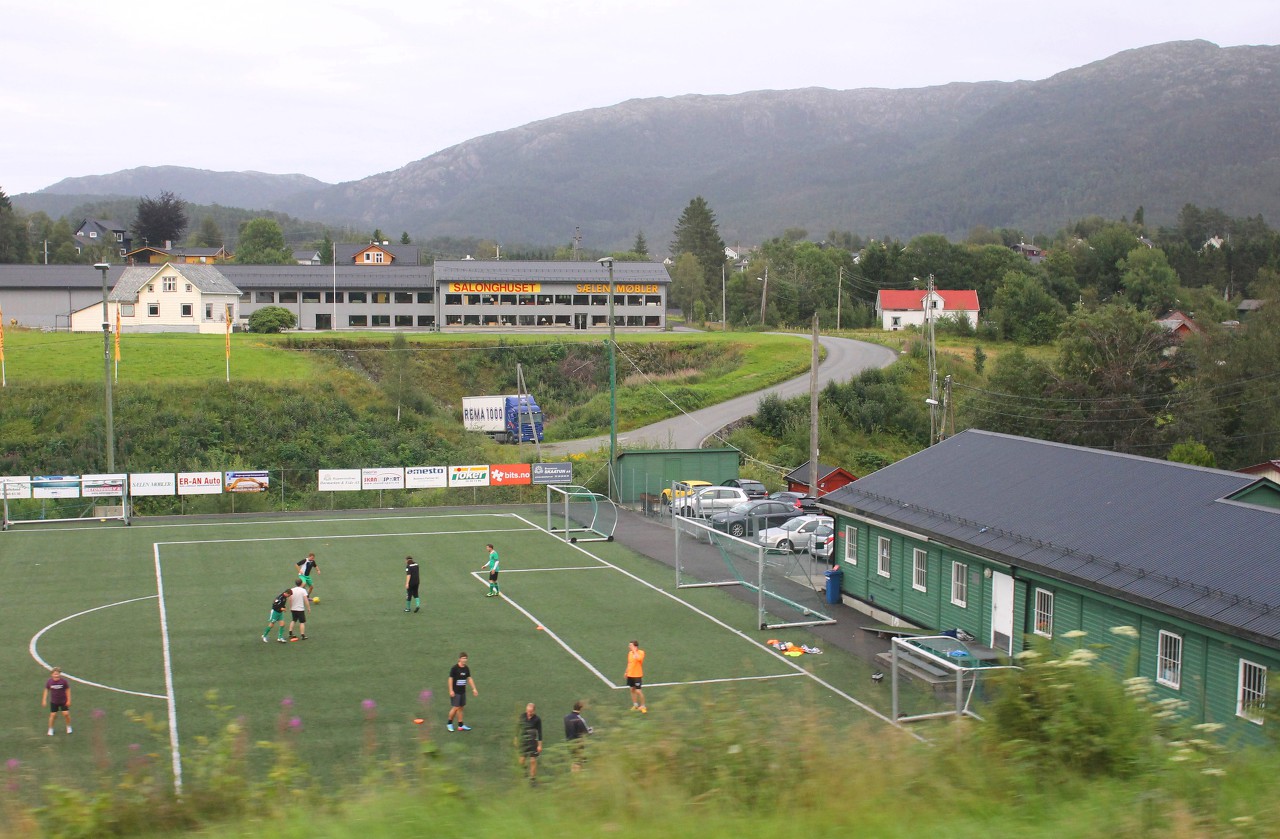 In the bus park in the town of Os, I noticed an old bus. Judging by its appearance, it still works.