Polikarpov UTI-4 Training Fighter (Vantaa)
In 1935, serial production of the I-16 fighter, created by the design bureau of Nikolai Polikarpov, began. A two-seat version was developed for pilot training, which made its first flight in May 1935. In order to reduce the cost, unlike the fighter, the training aircraft had a non-retractable landing gear and was produced in a small series called the UT-2. In 1937, a new modification of the I-16 type 5 with a more powerful M-25 engine appeared, its two-seat version received the UTI-4 (УТИ-4 in Russian), which was launched into mass production, a total of 1,639 copies were built.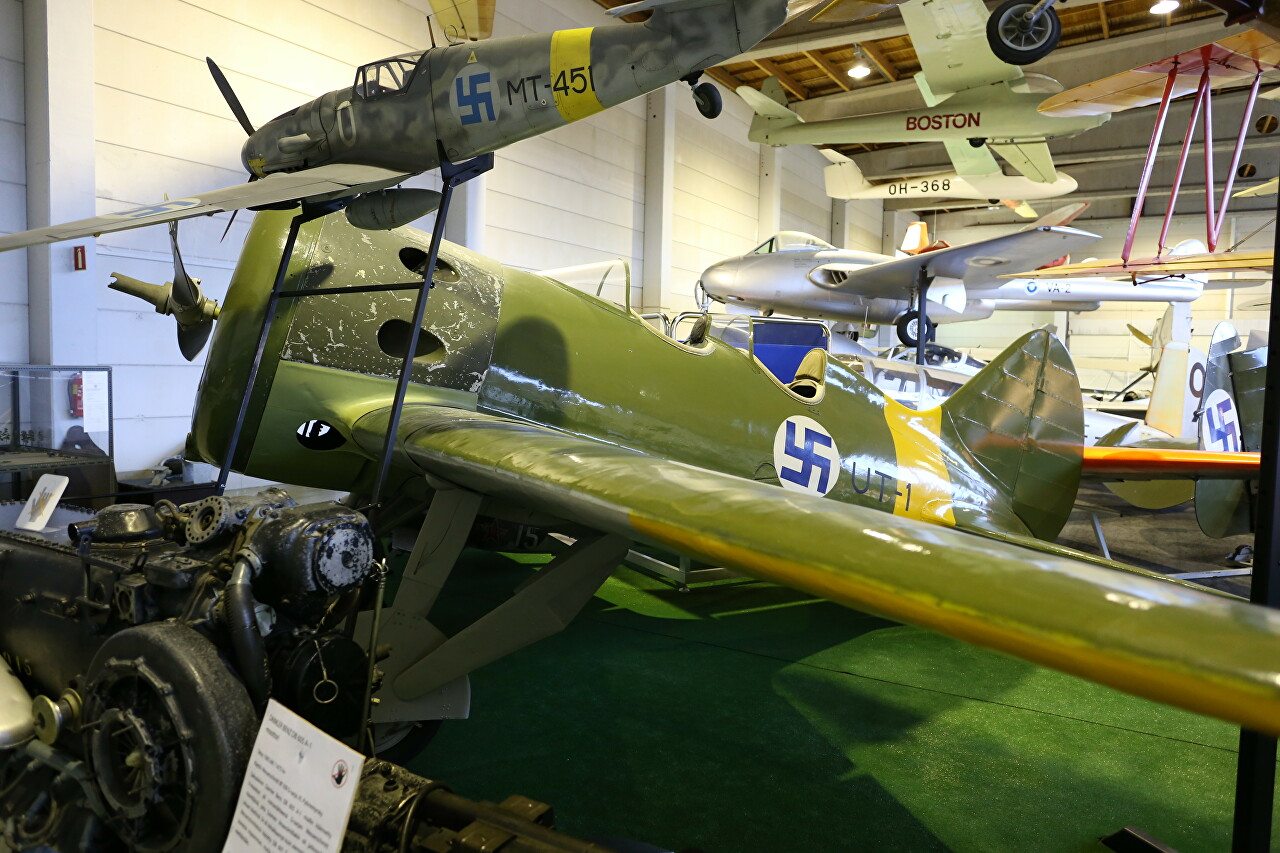 The UTI-4 had almost the same design as the I-16 Type 5, only without machine guns. instead, the instructor's cabin, equipped with duplicate controls, was located immediately behind the engine. Communication between the instructor and the student was carried out using hearing tubes. Characteristics of the aircraft: wingspan 9 meters, length 5.99 m, height 3.25 m, empty weight 1156 kg, maximum takeoff 1458 kg. The M-25A engine with a capacity of 730 hp allowed a maximum speed of 450 km / h, a cervice ceiling of 8960 m.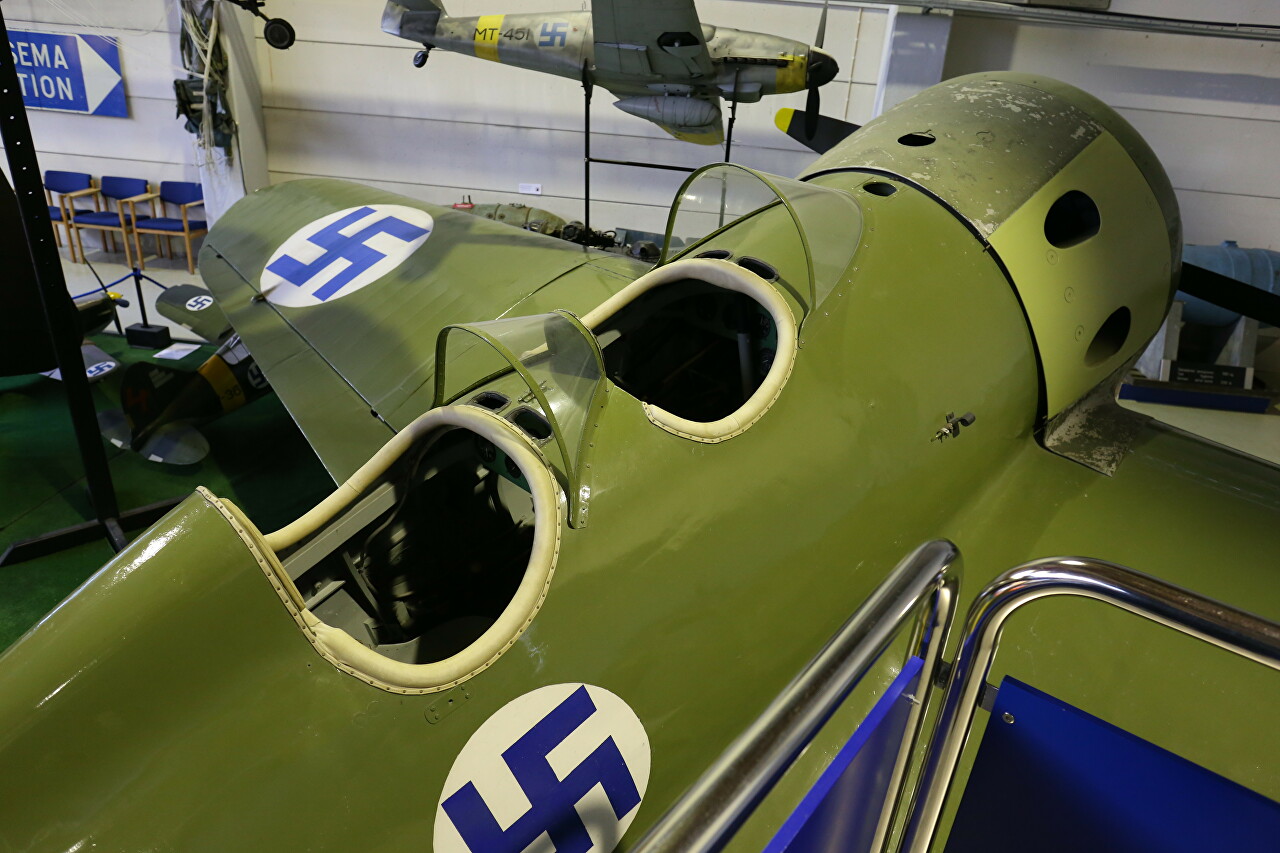 On September 8, 1941, in the area of the Svir River, Finnish troops captured a Soviet airfield, where they found the UTI-4 training fighter in almost serviceable condition: only the cock and propeller blades were damaged. The aircraft was quickly restored, the Finnish Air Force markings were applied and sent to a special training unit under the name UT-1. The aircraft was in operation for about a year but flew very little, the total flight time was only 43 hours and 23 minutes. The Finnish Air Force also had several captured Soviet I-16 fighters, but they were practically not used because of the complexity of piloting, for the same reason there was no interest in the training version of this aircraft. On September 11, 1942, the aircraft was mothballed, finally decommissioned in 1944, and sent to a storage base in Vesivehmaa in 1948. In 1983, the aircraft was restored and placed in the Finnish aviation in Vantaa. This is the only surviving copy of the UTI-4 in the world.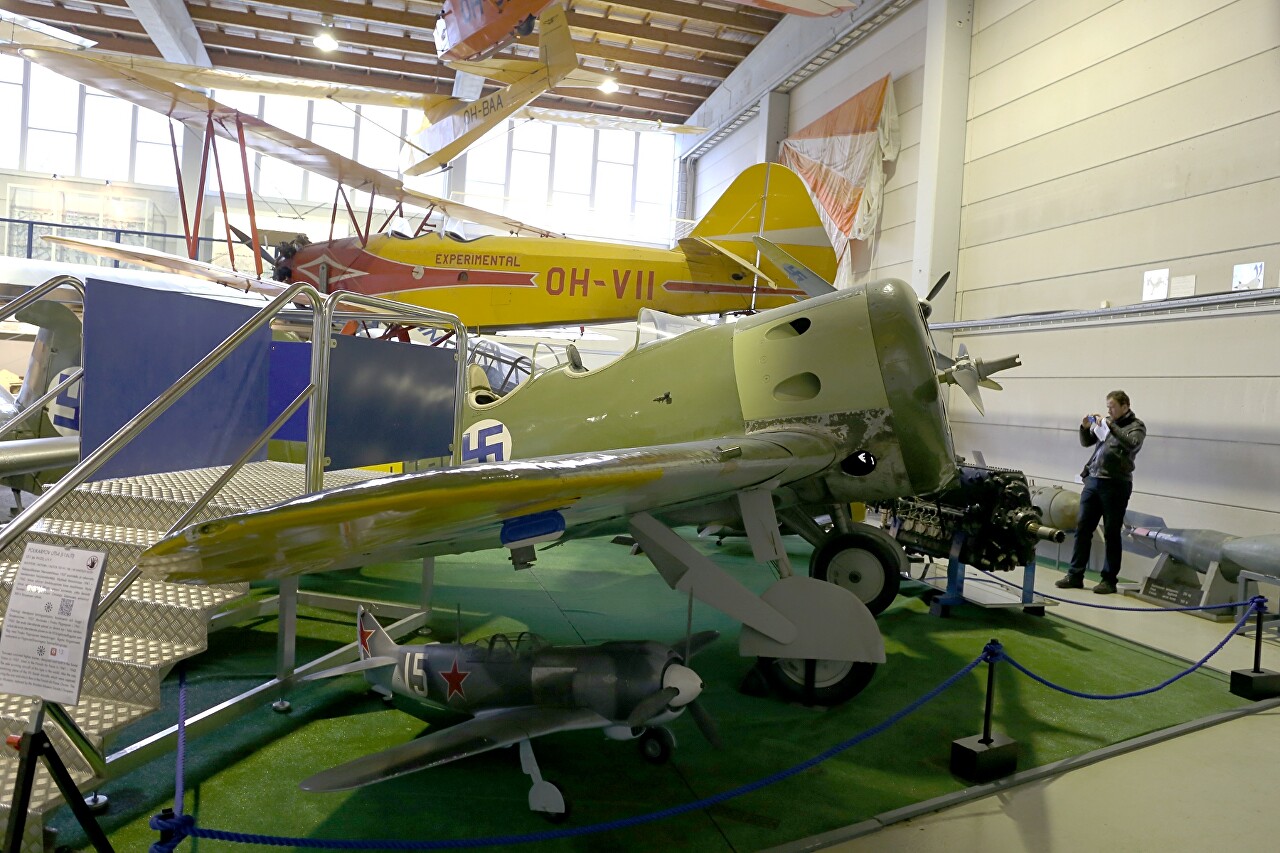 Nearby you can see the Soviet radial air-cooled aircraft engine M-62 (later it was named ASH-62 after the designer A. Shvetsov). In fact, this is an upgraded licensed version of the American Wright SGR-1820-F-3 Cyclone. The engine has been mass-produced since 1937 and was installed on a Polikarpov I-153 and I-16 fighter aircraft. A 9-cylinder engine with a mass of 506 kg developed an operating power of 850 hp, with an afterburner of 1000 hp.