Letov S 218 A Smolik, Training Aircraft (Vantaa)
The Letov Š-18 two-seat biplane with a 60 hp Walter NZ-60 engine was developed by the Czech company Letov Kbely and made its first flight in 1925. The aircraft was intended for initial pilot training, was used in the Czechoslovak and Bulgarian Air Forces, and was also bought by civil aero clubs and private individuals. In 1926, the designer completely redesigned the fuselage, which received a strong and lightweight frame made of steel pipes and a more powerful Walter NZ-120 engine (120 hp), this model was named S-218. The Finnish Aviation Museum has the only surviving copy of this aircraft.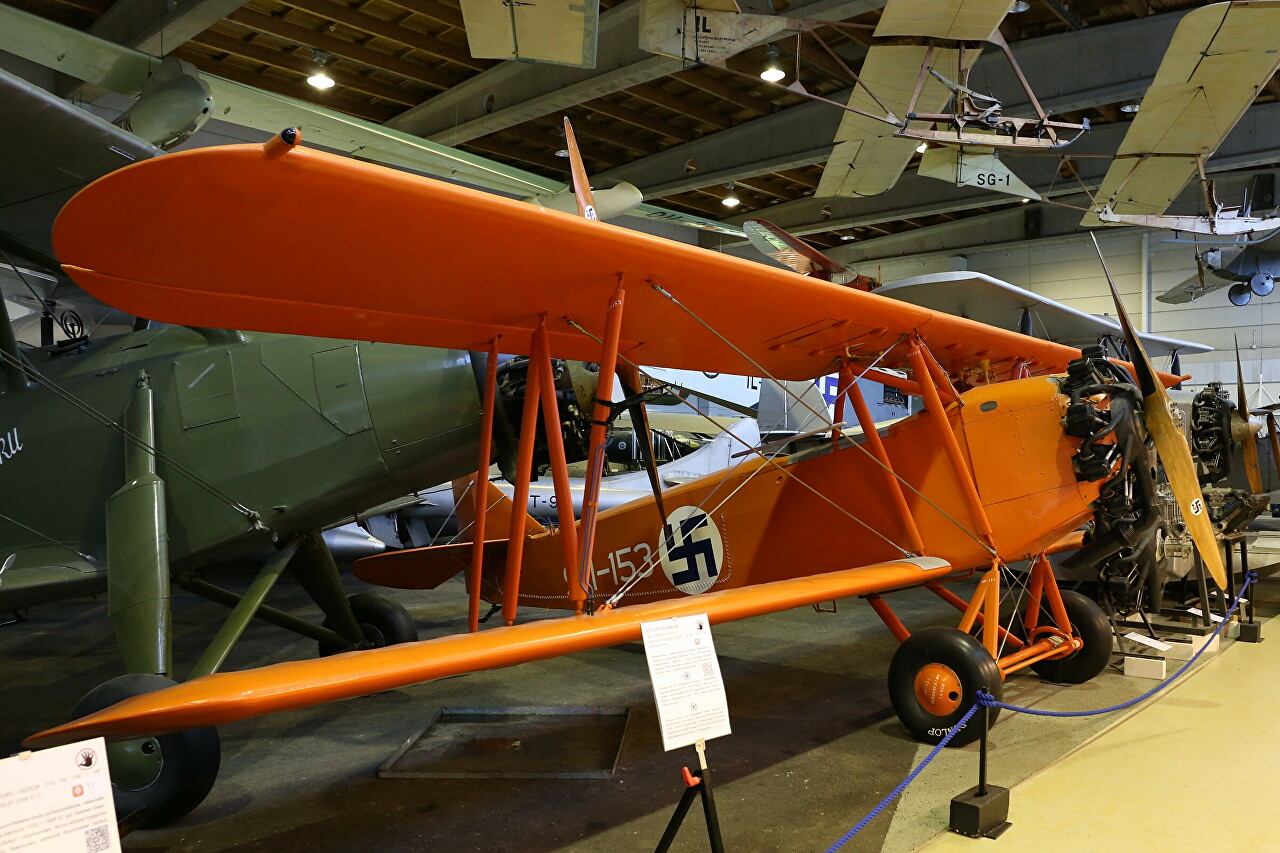 In 1929, at the Helsinki International Air Show, the Š-218 interested specialists of the Finnish Air Force, who purchased one aircraft for testing the following year. According to the test results, 9 more aircraft were ordered and a license for the production of 29 units in Finland. In May 1931, the aircraft entered the flight school in Kauhava, and in 1933 the State Aviation Plant VL built the first batch of 10 licensed aircraft. The second series was transferred to the Air Force two years later, and a year later another 9 units. Finnish aircraft were named Letov S 218 A Smolik, after the designer Alois Smolik.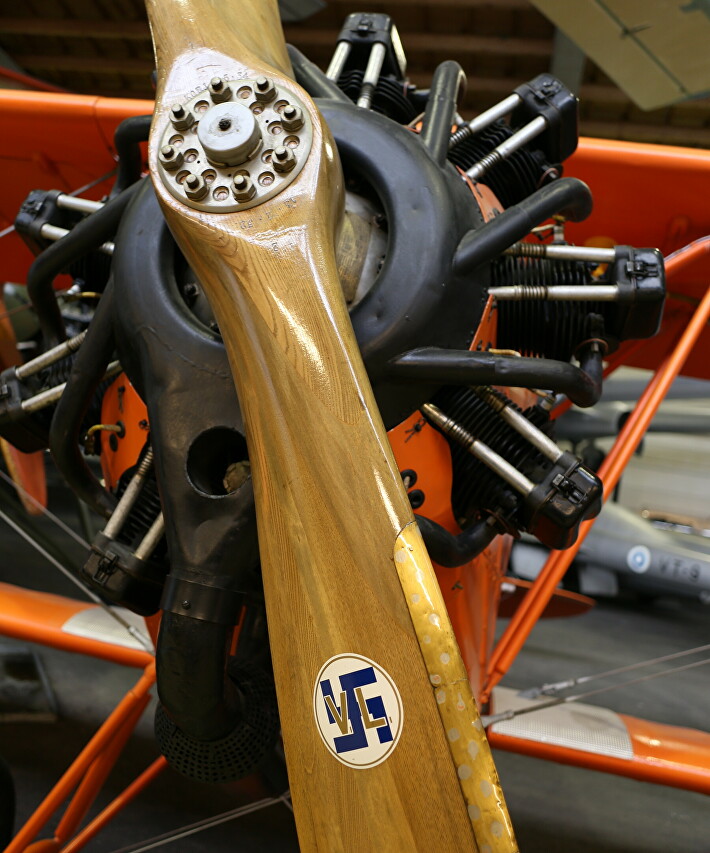 Finnish-made aircraft were equipped with a 145 hp Bramo radial engine (left) and developed a maximum speed of 155 km/h. The S-218 remained the main aircraft of the initial training of the Finnish Air Force until 1945, the pilots nicknamed it "Mosquito" (hittinen).