Sääski IIA Seaplane (Vantaa)
The prototype aircraft was built in 1927 in the workshop of A. E. Nyman (A. E. Nyman) by a group of enthusiasts of 10 people at their own expense, the design of the machine was developed by Kurt Berger (Kurt Berger) and Asser Järvinen (Asser Järvinen). It was a two-seat biplane built out of wood. In March 1928, the aircraft made its first flight and received state registration, and in June it was sold to the Finnish Air Force along with the drawings and the right to manufacture. The workshop, called "FAF Sääski", received an order from the state airline for the production of 4 aircraft. No more orders were received, and the company went bankrupt in 1930.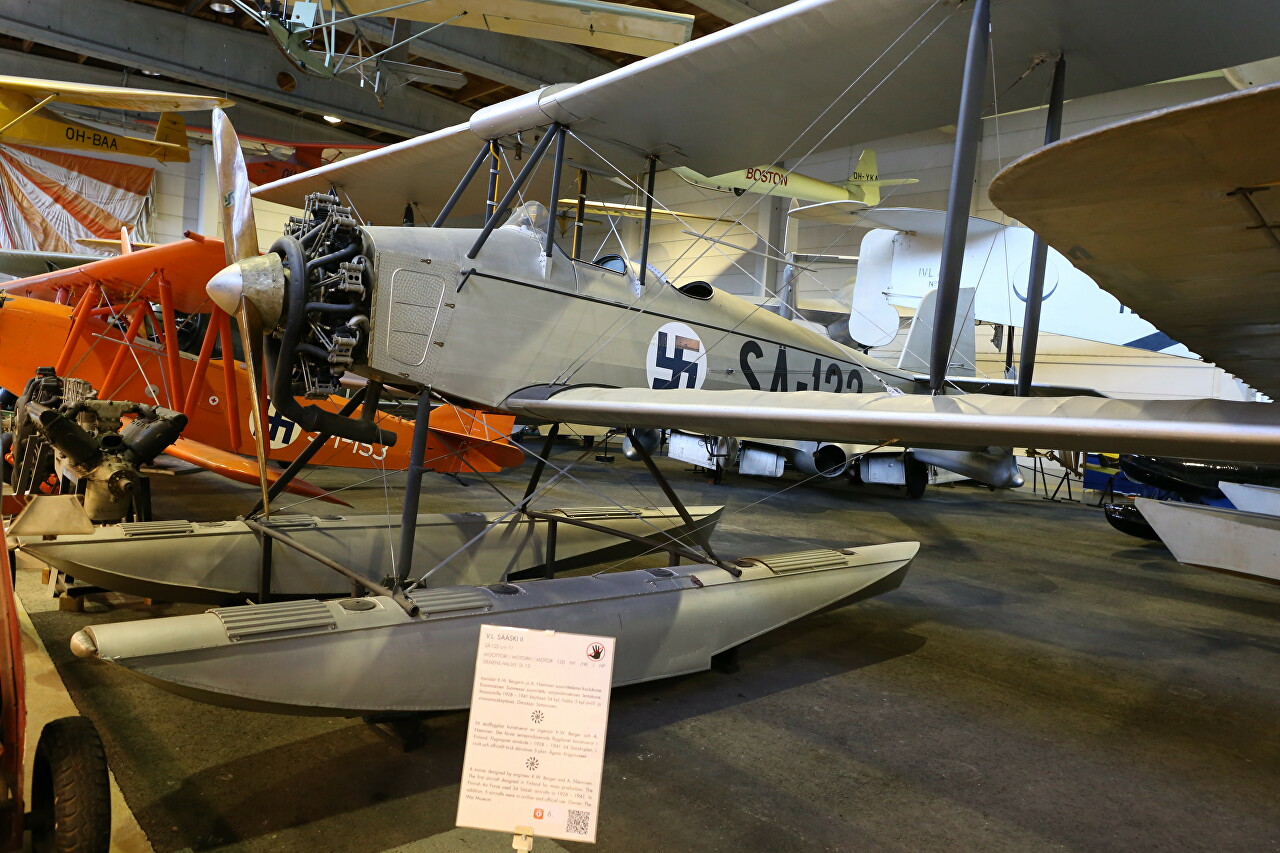 After purchasing the license, the Air Force launched production at the state-owned Valtion lentokonetehdas (VL) aircraft factory under the name Sääski IIA. From 1930 to 1932, 32 aircraft were produced, this was the first production aircraft of Finnish production. Several examples were built as seaplanes. The machines had a reputation for being reliable and easy to operate. Flying qualities were also excellent, even the version with floats easily performed aerobatics.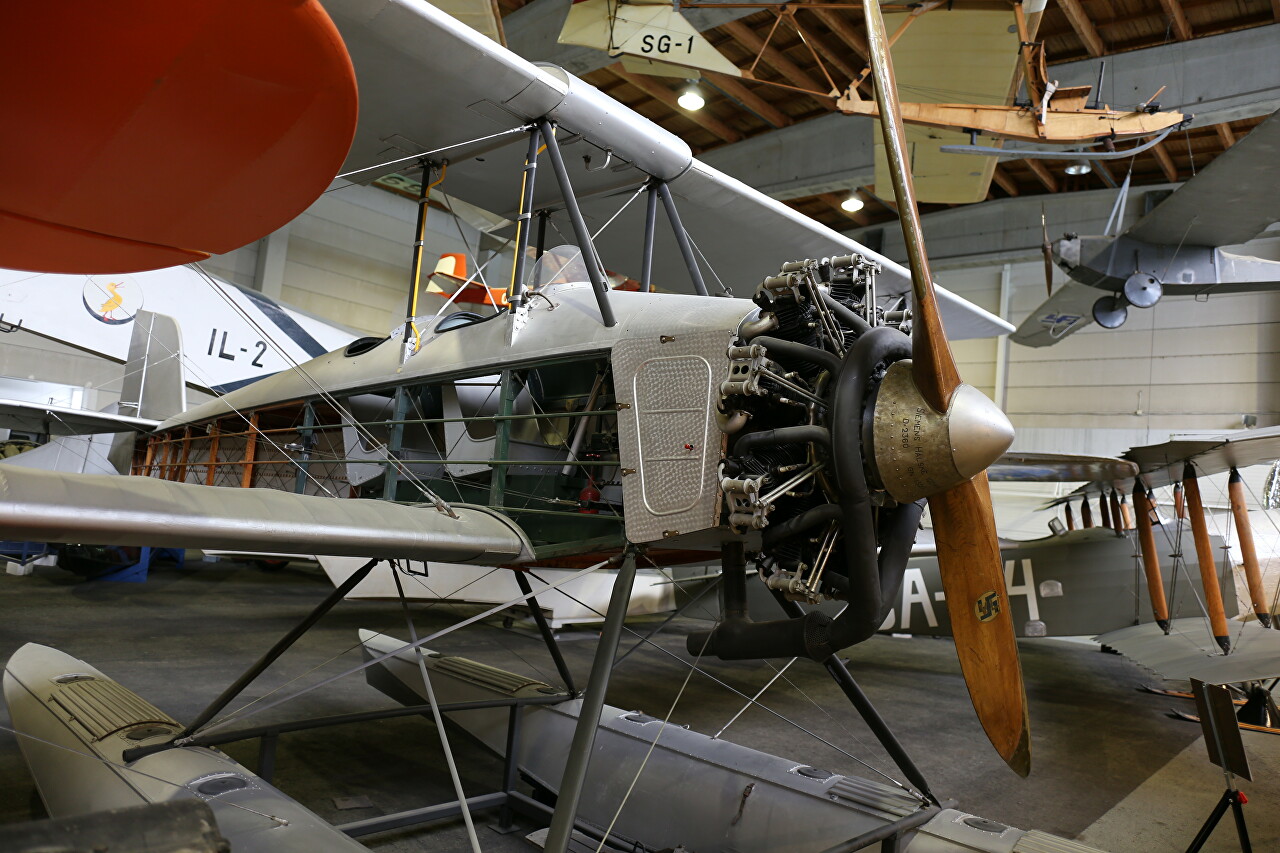 The aircraft has a length of 7.4 m, a wingspan of 9.9 m, a height of 2.4 m, a wing area of 24 m2, an empty weight of 609 kg, a maximum take-off weight of 913 kg. The 9-cylinder engine is a 120 hp Siemens-Halske Sh 12 radial air-cooled engine with a wooden propeller that allowed flying at a maximum speed of 145 km / h and gaining an altitude of 4500 meters. At a cruising speed of 110 km / h, the flight time was 3 and a half hours.