Lockheed P-2 Neptune Maritime Patrol Aircraft (Le Bourget)
This aircraft for several decades was the basis of anti-submarine aircraft of the United States and a dozen other countries in the post-war period, was adopted in 1947 and was in military service until 1984. Several aircraft were converted to fight forest fires and were used until 2011. The priority during development was ease of production and maintenance, which was the main factor in such a long operation of the aircraft.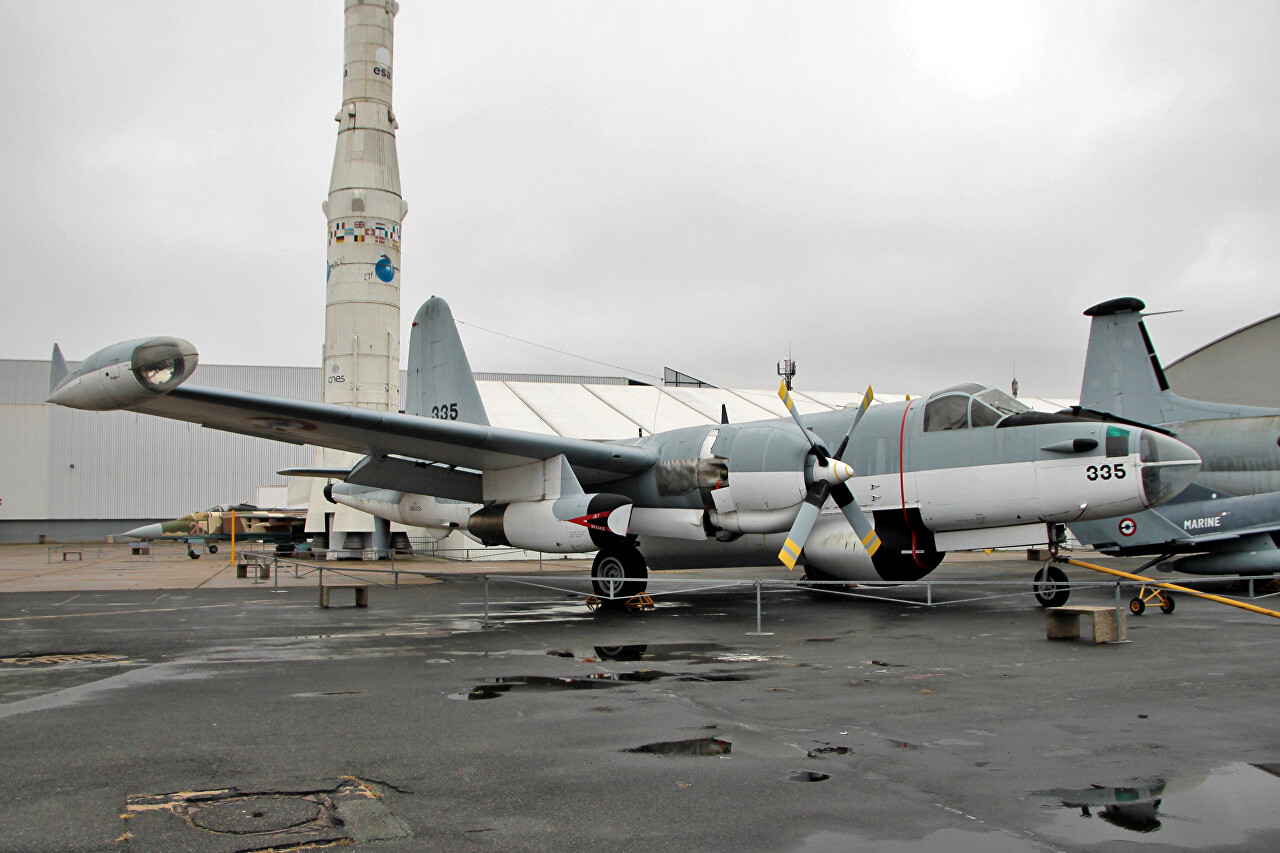 During World War II, the US Navy was armed with the PV-1 Ventura and PV-2 Harpoon patrol aircraft, developed by Lockheed in the late thirties, which were essentially converted bombers for the needs of the fleet. In December 1941, the Lockheed Vega subsidiary began developing a new aircraft designed specifically for detecting and destroying submarines. In 1943, the project was submitted to the Navy Command, in April 1944, an order was received for two prototypes, then for another 15 aircraft. The first flight took place on May 17, 1945, and serial production began the following year. To search for submarines, the P2V had very advanced electronic equipment, including a surface search radar and a magnetic anomaly detector located in the elongated tail section. The aircraft could drop sonar buoys, which were controlled by radio. Production continued until 1956, with a total of about 1,100 units built in more than three dozen different versions. In the US Navy, this aircraft was used until the mid-sixties, when it was replaced by the P3A Orion, but it was in reserve for another ten years.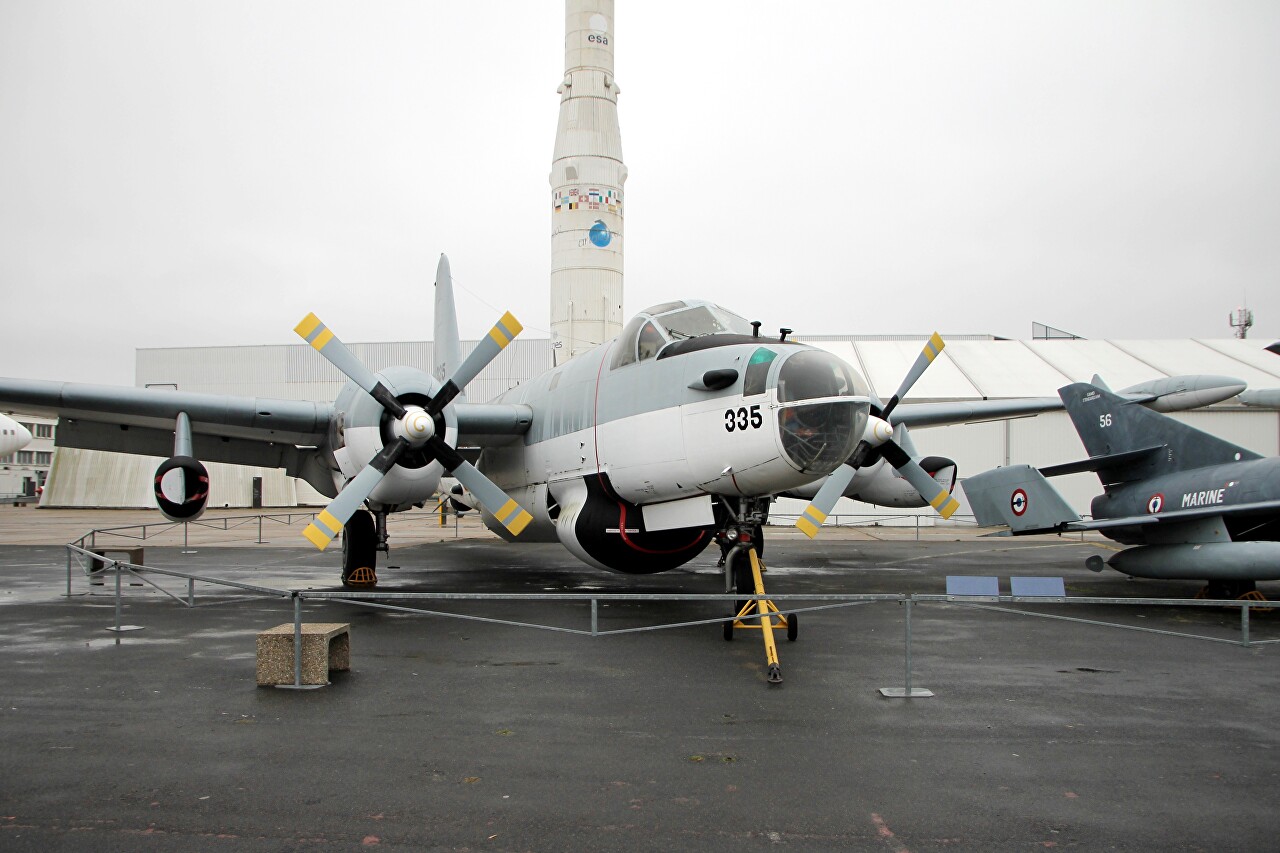 The third production P2V-1, dubbed The Turtle, was redesigned for a long-range commercial flight. Additional tanks were installed on it, as a result of which the fuel supply almost tripled, to 33,000 liters. Departing Perth, Australia on September 29, 1946, with four crew members and a baby kangaroo on board, the plane landed in Cleveland on October 1, covering 18,080 km. Thus, a world range record was set, which will last for forty years. In 1948, six aircraft were converted to carry nuclear warheads based on aircraft carriers, receiving the designation P2V-3C. Rocket boosters were used to take off from the deck, but after completing the task, the crew had to land at a ground airfield. In 1954, five aircraft were equipped for electronic reconnaissance and were used as part of the Cherry Project and were used for covert operations in Europe and Southeast Asia. Information about these flights is classified until now. The latest model, the P2V-7, produced in an amount of 287 copies, received two Westinghouse J34-WE-36 turbojet engines that allow you to take off with a full load of 36,240 kg, providing a flight duration of more than 12 hours. The P2V Neptune has been used in the Air Forces of Great Britain, Canada, Australia, France, the Netherlands, Portugal, Brazil, Argentina and China. In Japan, this aircraft was produced under license by Kawasaki from 1966 under the name P-2J, it had turboprop engines and remained in service until 1984. P2VS were used during the Vietnam War for radio intelligence and listening to Viet Cong radio communications. During the 1982 Falklands War, the Argentine Neptunes located a British squadron and provided guidance to the Dassault-Breguet Super Étendard attack aircraft, resulting in the sinking of the destroyer Sheffield.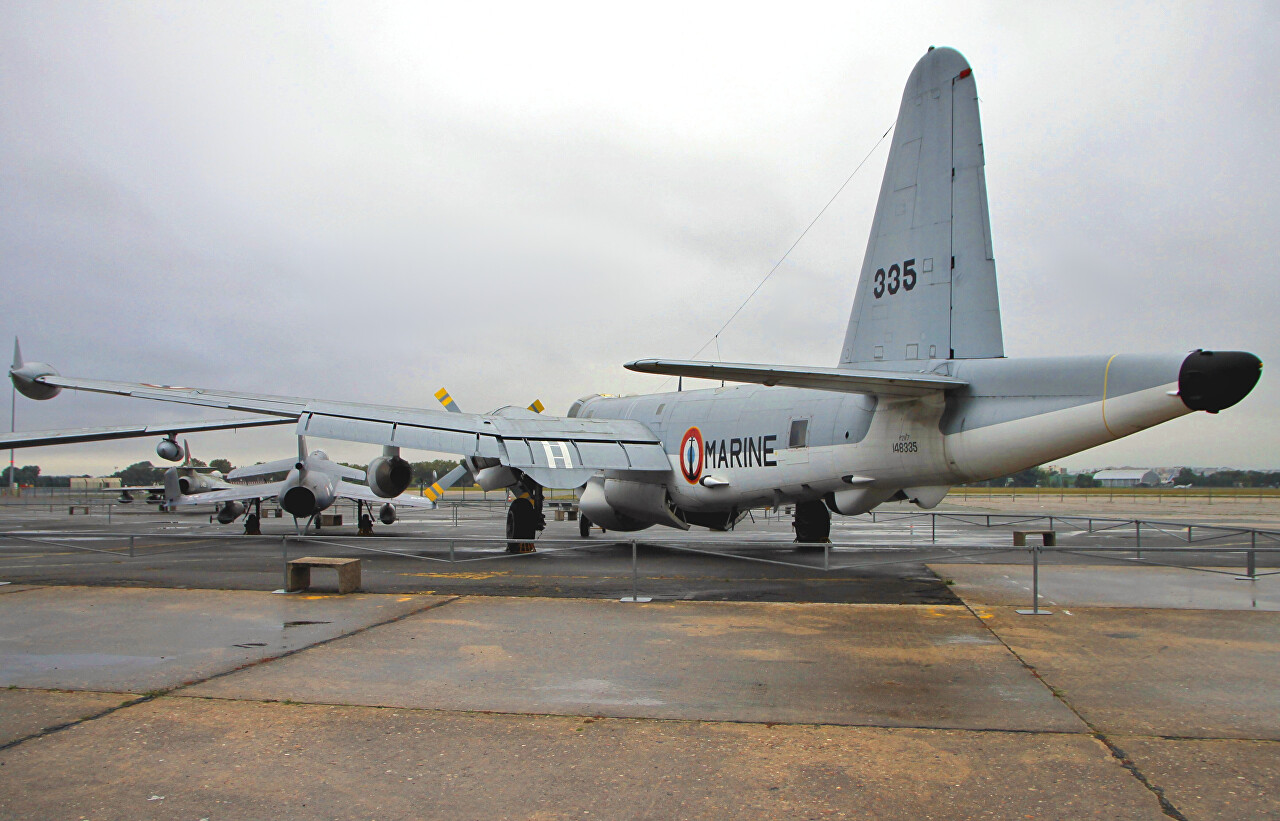 France received the first Neptune in June 1953, the first aircraft of the P2V-6 modification. In total, the French Navy had 31 Neptunes, which served in the 21F, 23F and 25F flotillas until 1967. In the Pacific 9S and 12S squadrons, they showed amazing durability, being in service until 1984. Locheed P2V-7 with tail number 335 is displayed in the open parking lot of the Le Bourget Museum. This is a modification of two Wright R3350-32W air-cooled radial piston engines with a capacity of 3,500 hp each and 2 Westinghouse J34-WE-36 turbojets with a thrust of 1,540 kg each. Aircraft length 27.94 m, height 8.94 m, wingspan 31.65 m, wing area: 49.93 m2, empty weight 2560 kg, curb weight 36240 kg. Maximum speed 648 km / h, cruising 333 km / h, practical ceiling 6800 m, flight range 3470 km. The crew is 7-9 people. Armament: 16 unguided missiles in removable wing nacelles and 3,629 kg of bomb load which can include 12 depth charges or two torpedoes or 2 MK-36 mines.