Sud Aviation SE 210 Caravelle (Le Bourget)
This aircraft became not only a symbol of the rebirth of France as a great aviation power, but also became a trendsetter in the layout of passenger aircraft for the next two decades. Caravelle, became one of the first passenger aircraft with jet engines, it made its first flight in 1955, and three years later began its commercial operation. The main feature of the aircraft was the placement of the engines in the tail section, and not in the wing or under the wing, as in competitors (Boeing-707, de Havilland DH.106 Comet, Tupolev Tu-104), which significantly reduced the noise in the passenger cabin. After the Caravelle, this scheme for a long time became standard for small and medium-capacity aircraft. Another innovation was a folding ladder in the tail section. It allowed the Caravelle to fly from provincial airfields, where there were no mobile ladders for large aircraft. Electronic equipment for navigation and communication was also advanced, and in 1963 an autopilot appeared in the cockpit, capable of landing in automatic mode.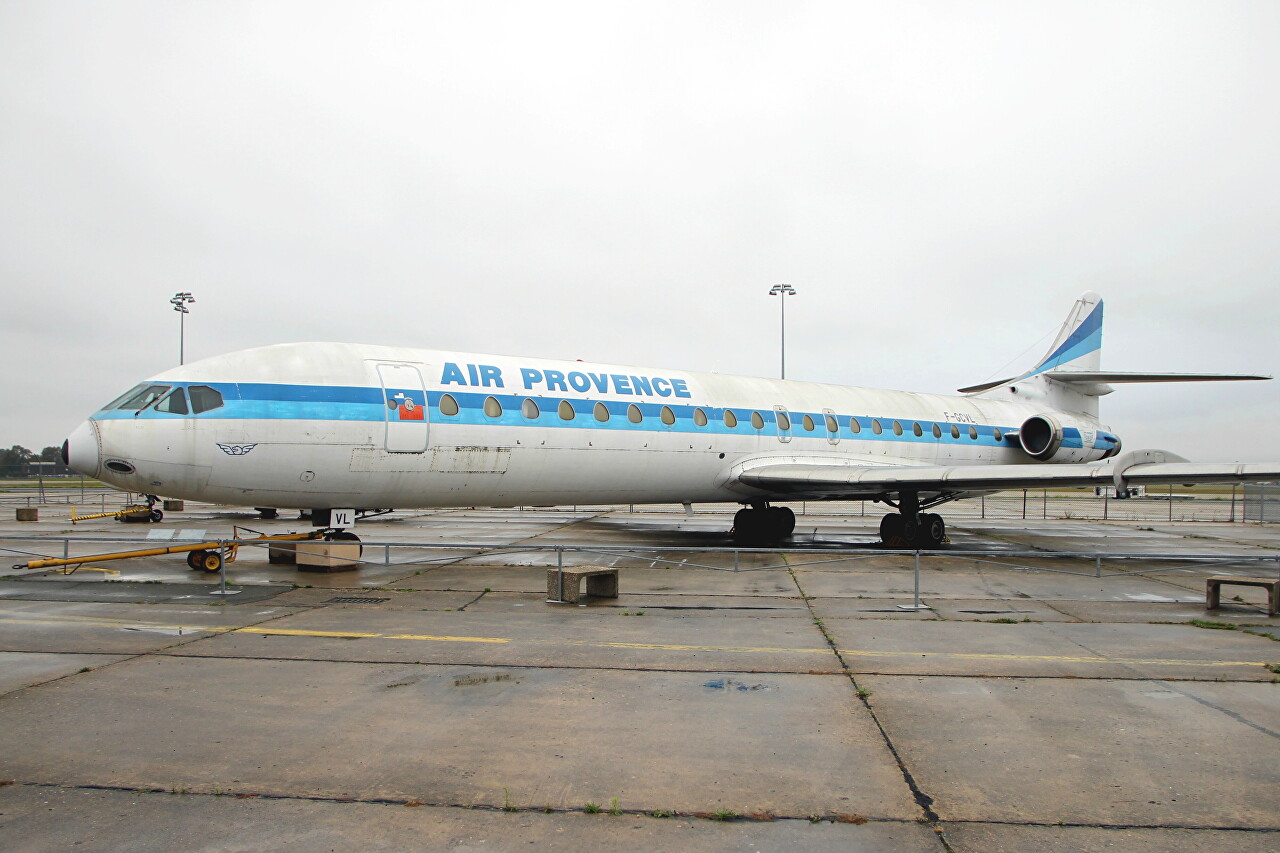 The Caravelle was designed for medium-and short-range lines, could accommodate up to 100 people, and flew at a cruising speed of 750 km/h. The plane worked in almost fifty countries around the world, even managing to break into the US air transportation market, where 20 aircrefts were sold. More than 10 countries used the Caravel as a carrier of heads of state. The issue of the delivery of several cars to the Soviet airlines Aeroflot traditionally closed to foreign manufacturers was discussed, one of the aircraft made a promotional tour of the airports of the USSR in the livery of Aeroflot, but the contract was never concluded. The Caravelle was extremely reliable, because the insurance fees for it were lower than for other types of aircraft. In 45 years of commercial operation, there has not been a single disaster or serious accident due to technical reasons.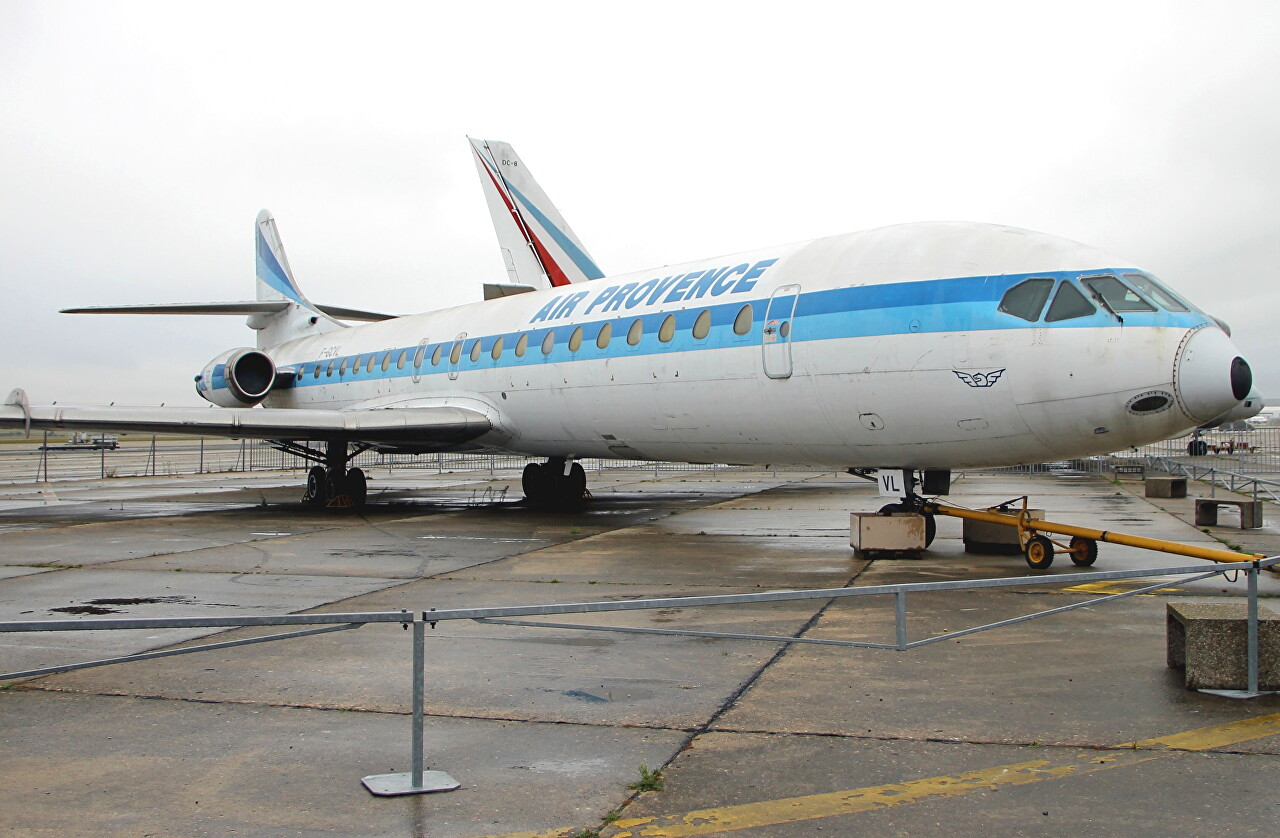 On the field of the Le Bourget Museum, the "Caravelle" of the last 12 series is presented, under the factory number 272 (a total of 283 units were produced). The aircrafts of this series had a fuselage lengthened by 3.5 meters, accommodating 140 passengers. The aircraft was built in early 1972 and worked for the Danish airline Sterling Airways, 10 years later returned to France and operated flights from Air Inter, in 1991 continued to work at Air Provence International, and in the spring of 1997 made its last landing at Le Bourget airport and became a museum exhibit.