Dassault Rafale A Fighter Prototype (Le Bourget)
At the end of the seventies in European countries, there was a need for a fourth-generation fighter. The French company Dassault at that time had a well-developed concept of the aircraft, which included the most advanced achievements: the aerodynamic scheme "duck", the shape of the fuselage significantly reduced the reflection of radar rays, the design was supposed to use composite materials and titanium, the flight and weapons were controlled by computers connected by fiber-optic communication lines, there was a voice control system. This development was called ACX, France proposed to the UK, Germany and Spain to join forces in creating a new aircraft based on this concept, but this was not successful due to differences over the characteristics of the aircraft from the air force command of these countries.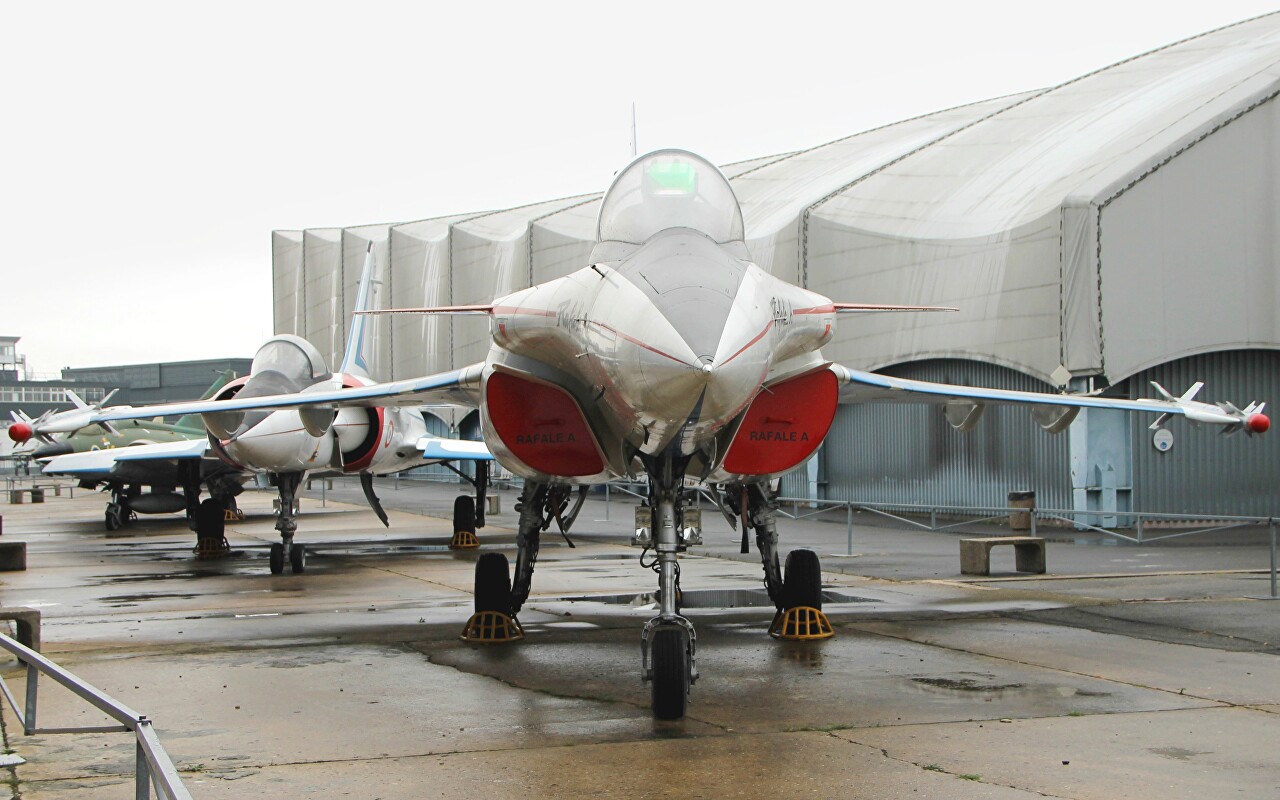 Left alone, Dassault's company launched the ACX concept in December 1982, and on July 4, 1986, the first aircraft, called the Rafale ("explosion"), took to the air. In the first flight, test pilot Guy Mitaux-Maurouard raised the plane to an altitude of 11 thousand meters, where he reached a speed of Mach 1.3 without afterburning the engines, as well as made a number of maneuvers with an overload of up to 5G. After landing, the run was only 300 meters. In the future, test flights began from the deck of the Clemenceau aircraft carrier, where it reached a speed of 2450 km/h, showed excellent maneuverability and manageability. In 1990, one of the General Electric f404-GE-400 engines was replaced by the French SNECMA M88-2, after which the aircraft again passed the entire program of test flights.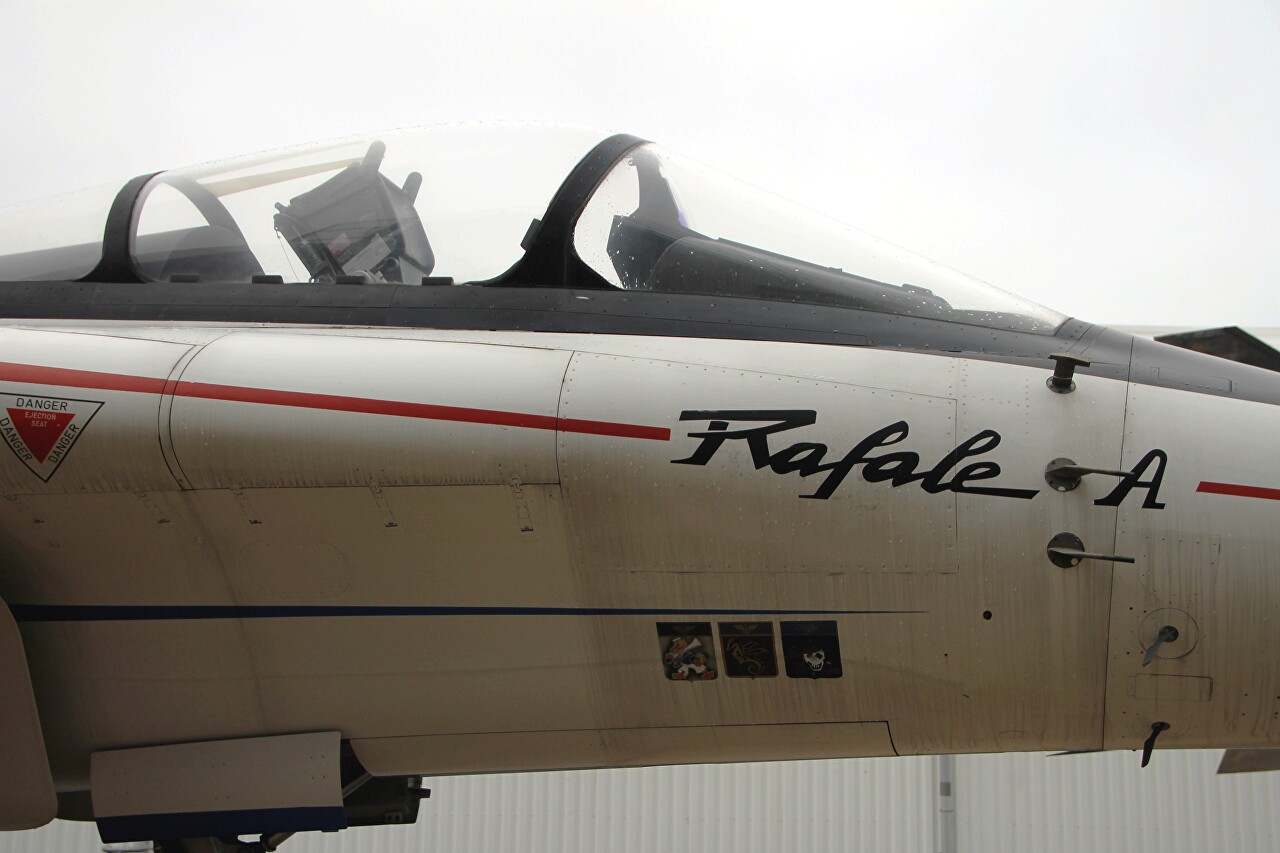 Despite the outstanding characteristics of the Rafale A remained a prototype, but became the ancestor of a whole family of Rafale aircraft for various purposes, of which more than two hundred were produced, they are in service with the air forces of France, Egypt and Qatar. After making 866 test flights, on January 24, 1994, the Rafale A, accompanied by four of its serial descendants, arrived at Le Bourget airfield, where it took pride of place in the Air and Space Museum.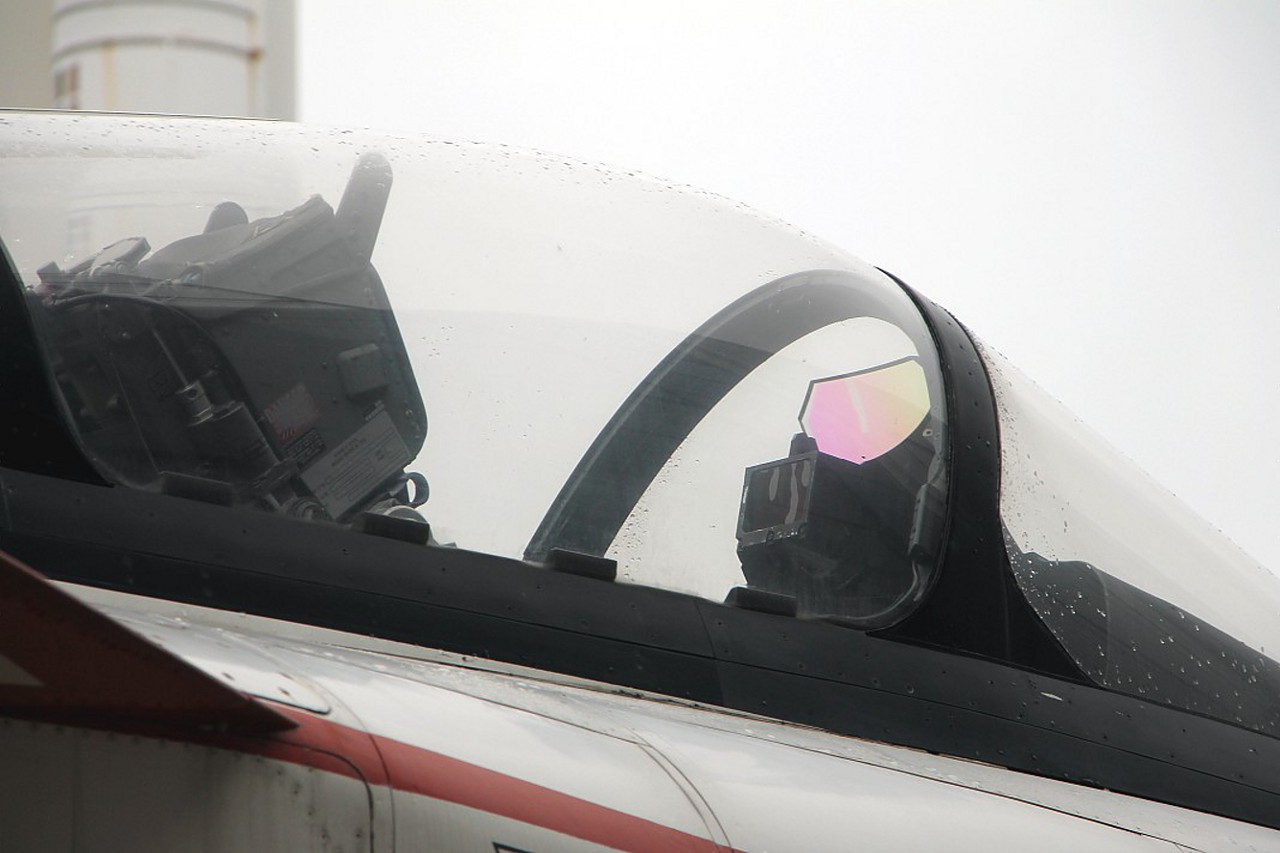 Well, in conclusion, I want to say that European aircraft manufacturers still returned to the idea of joint development, but without the participation of France, as a result, the Eurofighter Typhoon was created, which is still being produced today.