Payen Pa 49 Katy, experimental aircraft (Le Bourget)
Aviation engineer Nicolas Roland Payen (1914-2004) - French pioneer of the use of the Delta wing and tailless scheme, built his first aircraft Pa 22 in 1941. During the occupation of France by the Nazis, work had to stop until the end of the war. In January 1954 a miniature airplane with a turbojet engine took off.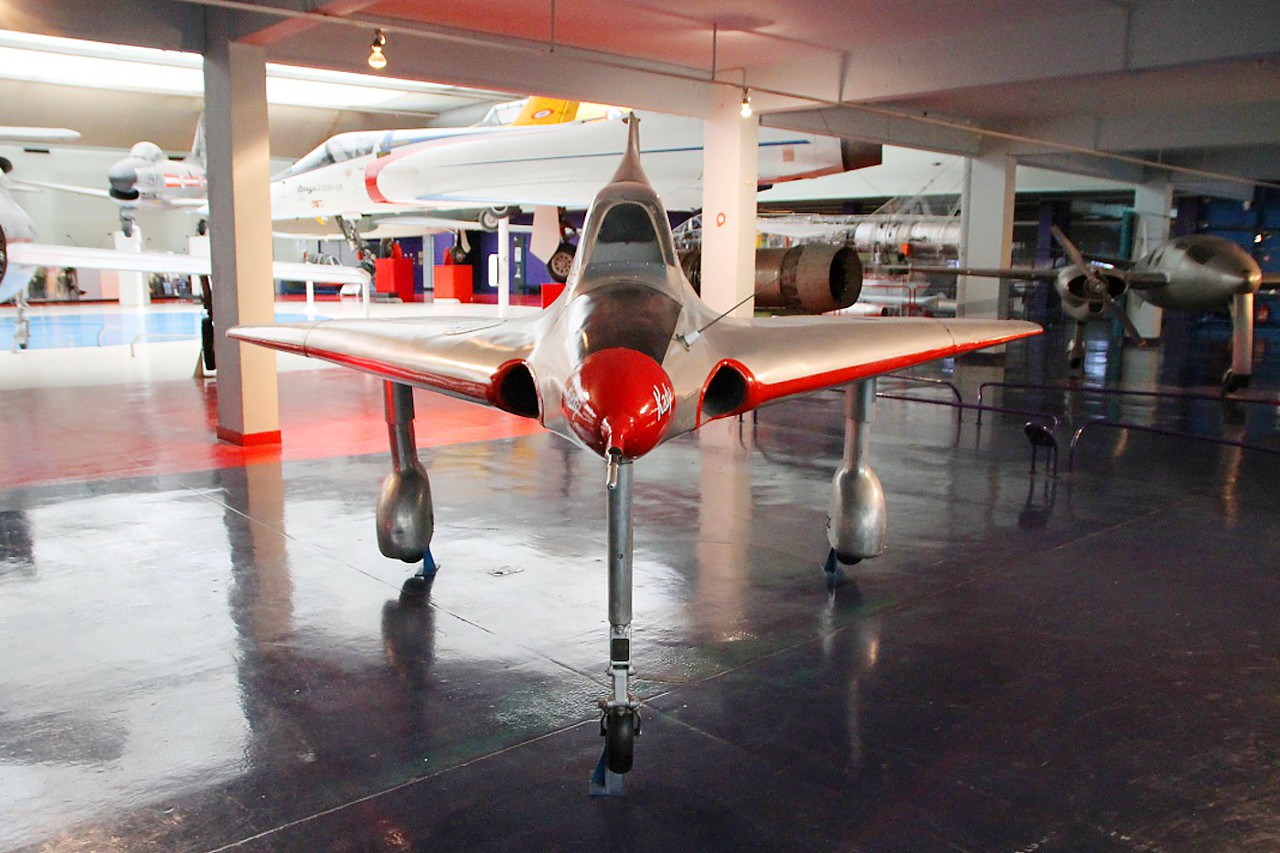 The aircraft, built in a single copy, has a length of 6.35 meters, a wingspan of 9.4 meters and a height of 2.20 meters, and weighs only 457 kilograms without fuel and a pilot. The maximum take- off weight was 650 kilograms. The Turbomeca Palas engine with a thrust of 150 kilograms provides a maximum speed of up to 500 kilometers per hour, and allows you to climb to an altitude of 8500 meters. In cruising mode, at a speed of 250 km/h, the aircraft could fly 450 kilometers.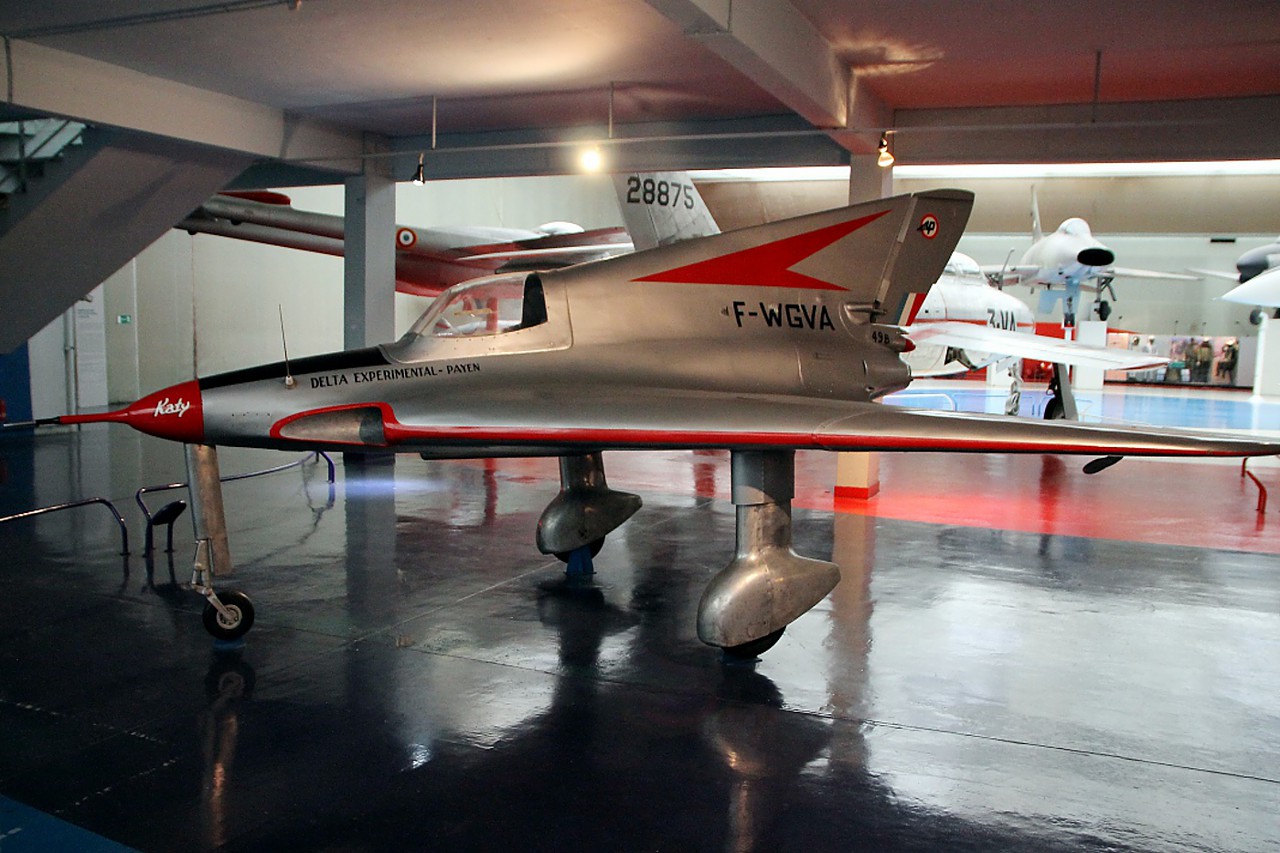 In 1957, the Pa 49 was shown at the Paris air show. At that time, it was the smallest jet in the world. The flight test program was completed in 1958, after which the designer gave his creation to the Museum in Le Bourget. In the future, Payen continued to experiment , creating a couple of aircraft-tailless, Pa 71 and Pa 149.