Oslo DFDS Terminal, Ferry to Copenhagen
My walk through the Norwegian capital ended at the DFDS terminal, at the tip of the Akersnes Peninsula, where the Akershus fortress is located. From the town hall square to the terminal about a kilometer and it is quite possible to walk for 10-15 minutes.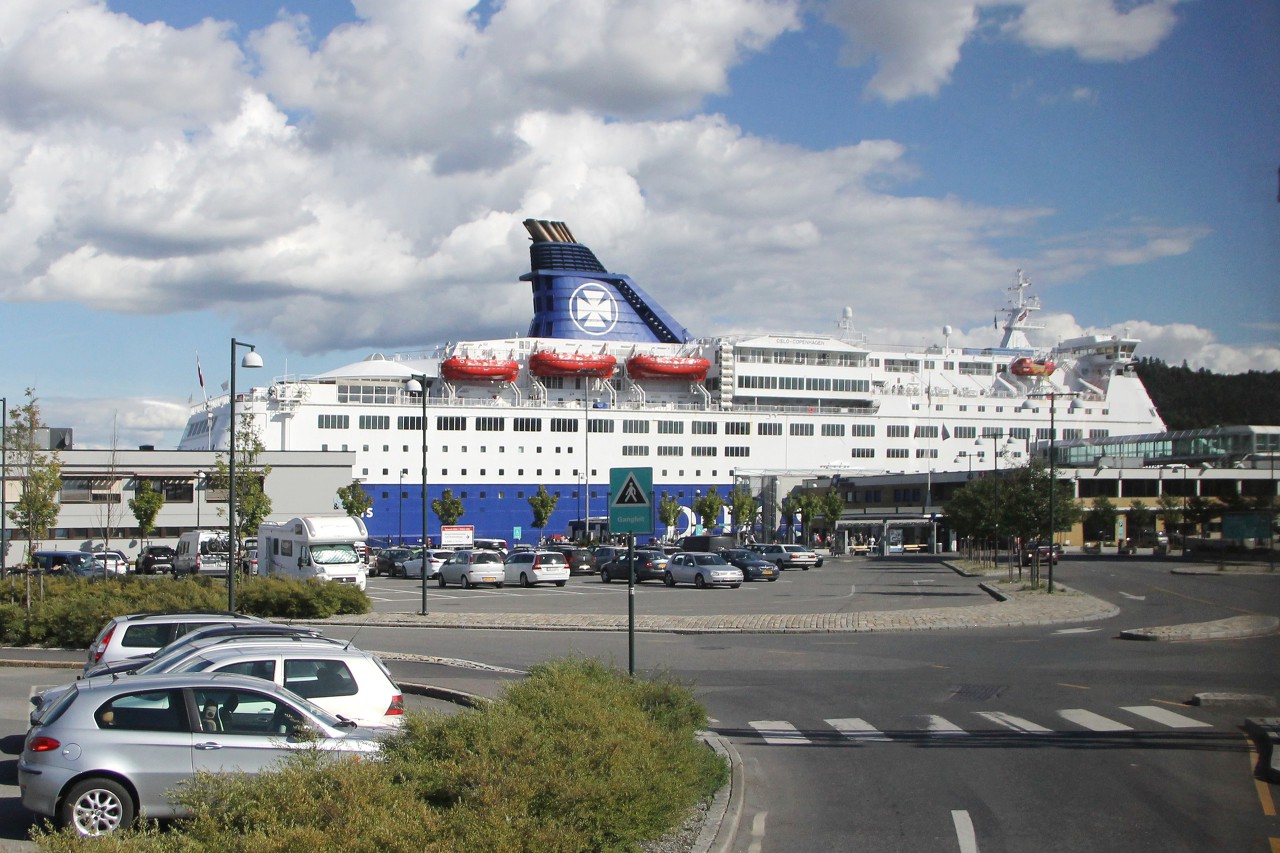 Here I boarded the Crown Seaways ferry to Copenhagen. The procedures on DFDS are somewhat more severe than on Silja, if they just scan your boarding pass-ticket, then you need to present an identity document to the ticket. The purpose of this procedure is not quite clear, if you want to get to Norway by land, where there is no border control at all. I think it's just that conservative Norwegians do it out of old habit.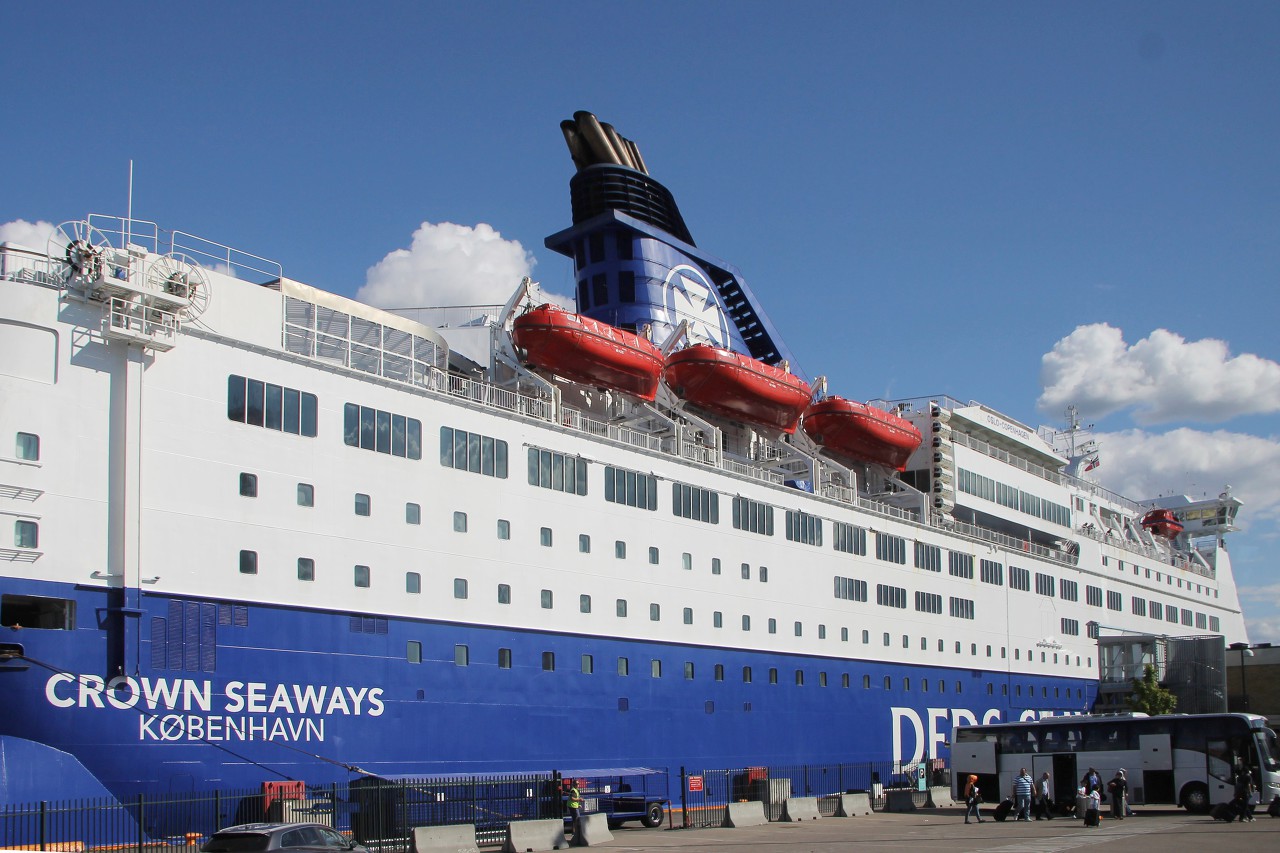 At the reception, you can get acquainted with the characteristics of the vessel. The 12-deck ferry holds 2,136 passengers and 450 cars (more about the ferry).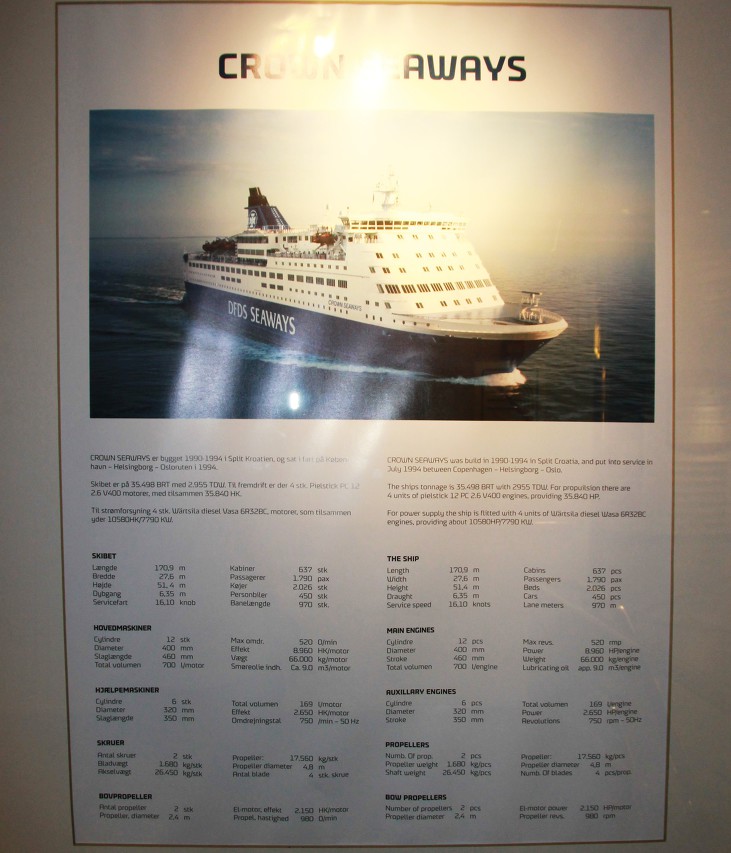 I leave my backpack in the cabin and go up to the upper deck. It's still an hour and a half before departure, but there are already a lot of passengers on board.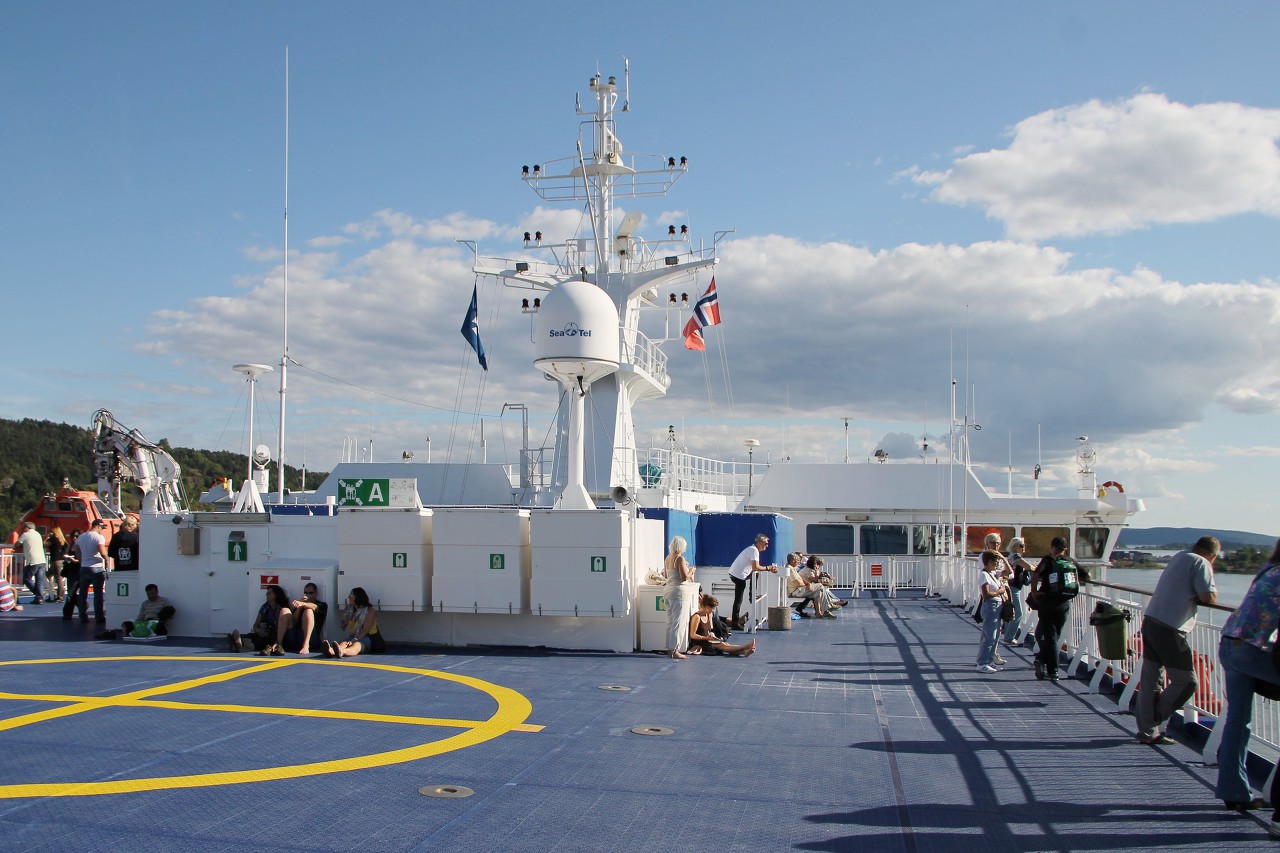 Bars are particularly popular. Norwegians, exhausted by the incredibly high prices of alcohol, actively consume drinks at a duty-free price. An hour before departure, many passengers were pretty drunk, and some Amateurs moved along the corridors holding on to the walls. I must say that they did not cause any trouble to other passengers, no one paid any attention to them. The audience here is clearly more simple than on Silja ferries-DFDS company differ in lower prices, but there are no night shows, as on Silja ferries, there are only bars for entertainment. Fans of hot drinks just go "relax", buy a round-trip ticket, returning on the same ferry.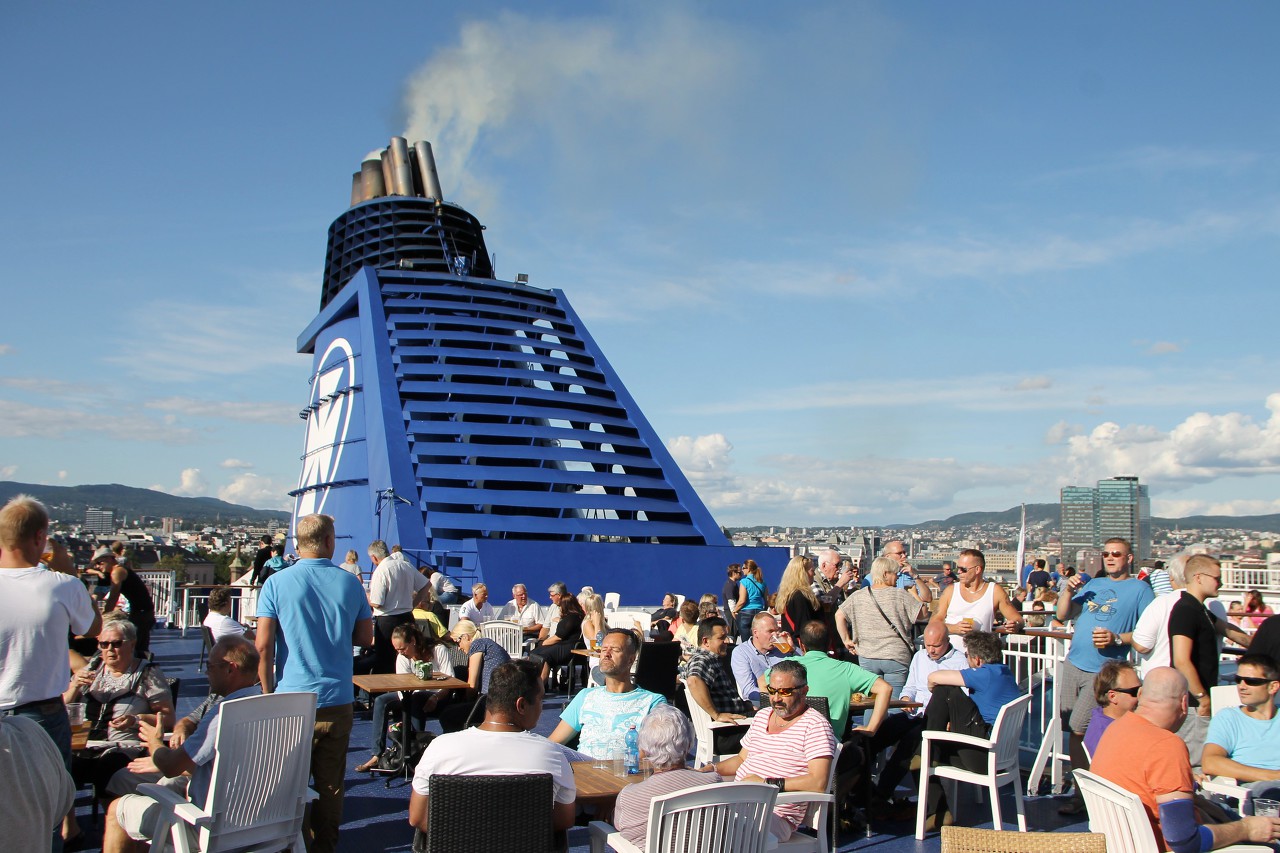 Well, I can indulge in alcohol at home, and much more budget, so I spent the last minutes before leaving the ferry to contemplate from the height of the 10th deck to the capital of the beautiful country of fjords, mountains and glaciers.