Prinsens Gate and Eidsvols Square, Oslo
The street appeared in the middle of the 17th century, also after a fire in 1624, and was originally built up with one-story half-timbered artisan estates. The oldest surviving house on the street dates back to 1640. The fire of 1858 was a turning point in the fate of the street, when it burned down more than 40 houses. After that, the construction of multi-storey brick buildings began, which gave rise to the modern city center. Now it is one of the shopping streets of Oslo.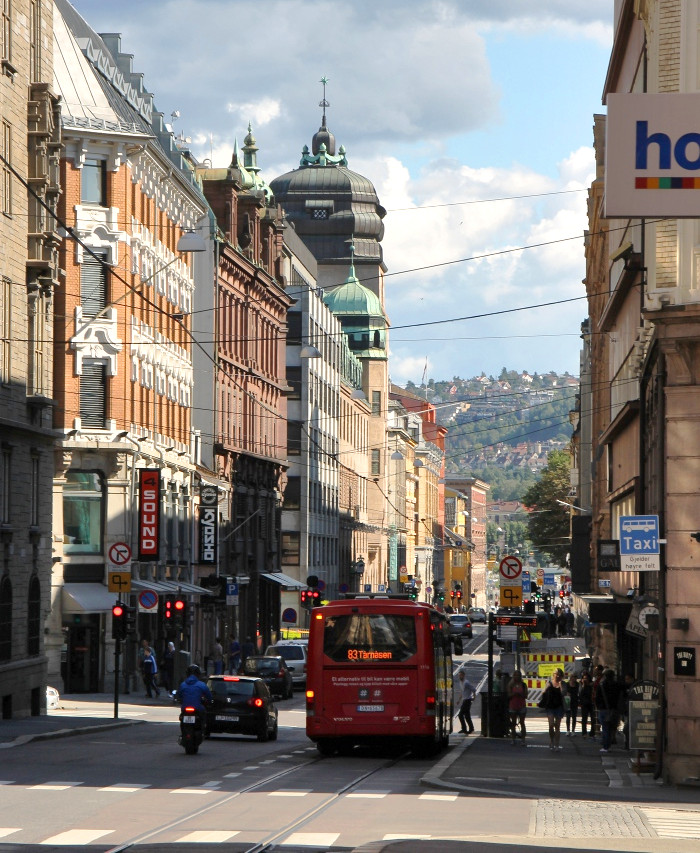 The street is completed by Wessels Plass, where you can pay attention to a monumental building in the neo-Gothic style. The house was designed by architects Paul Due and Bernhard Christoph Steckmest and built in 1871-1872 by order of the book publishing company Athenæum and has since borne the same name.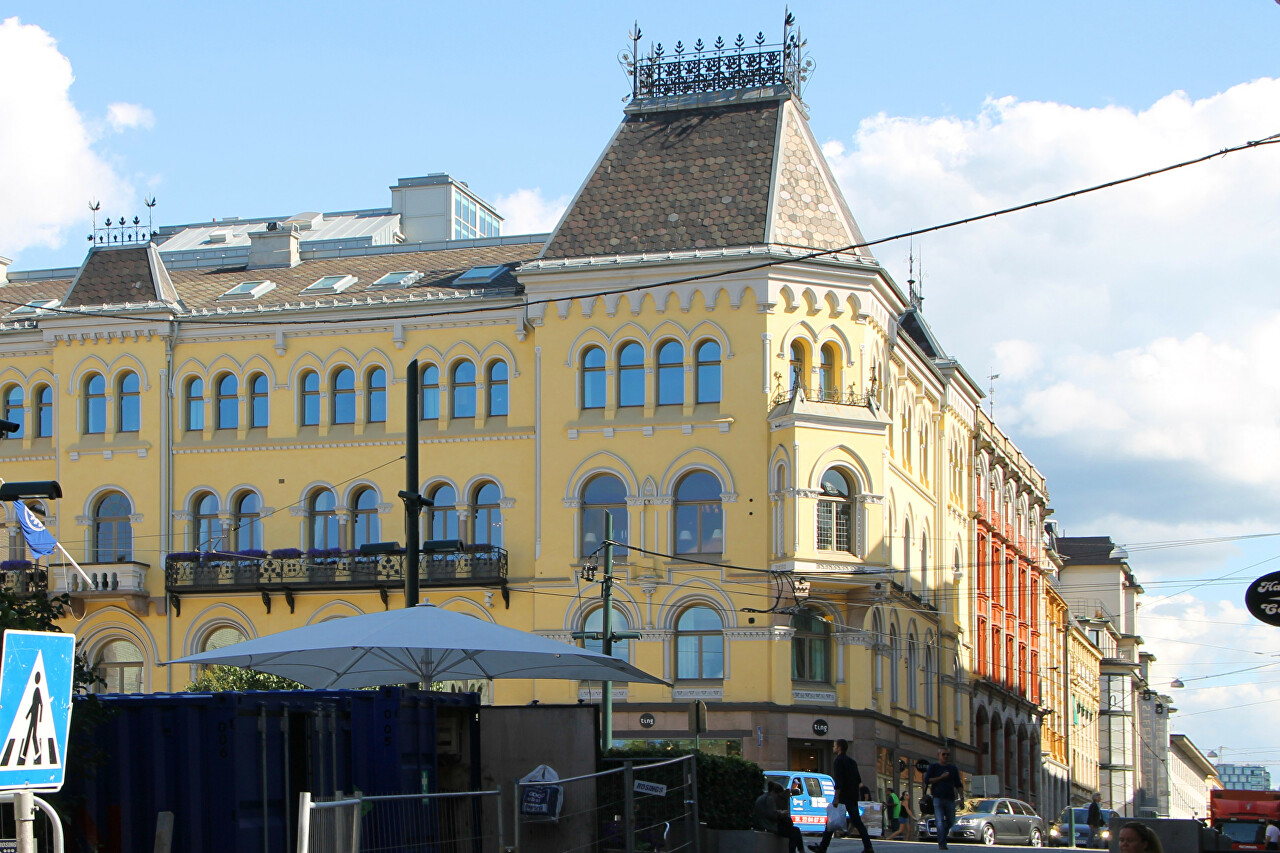 The next building occupies an entire block and houses the Parliament (Stortinget), Norway's highest legislative body. After the establishment of the Constitutional Monarchy in Norway, the Parliament did not have a permanent place to work for a long time. Initially, meetings were held in the estates and mansions of rich deputies, then in the premises of the Kristiania Law School, and since 1854 in the great hall of the University.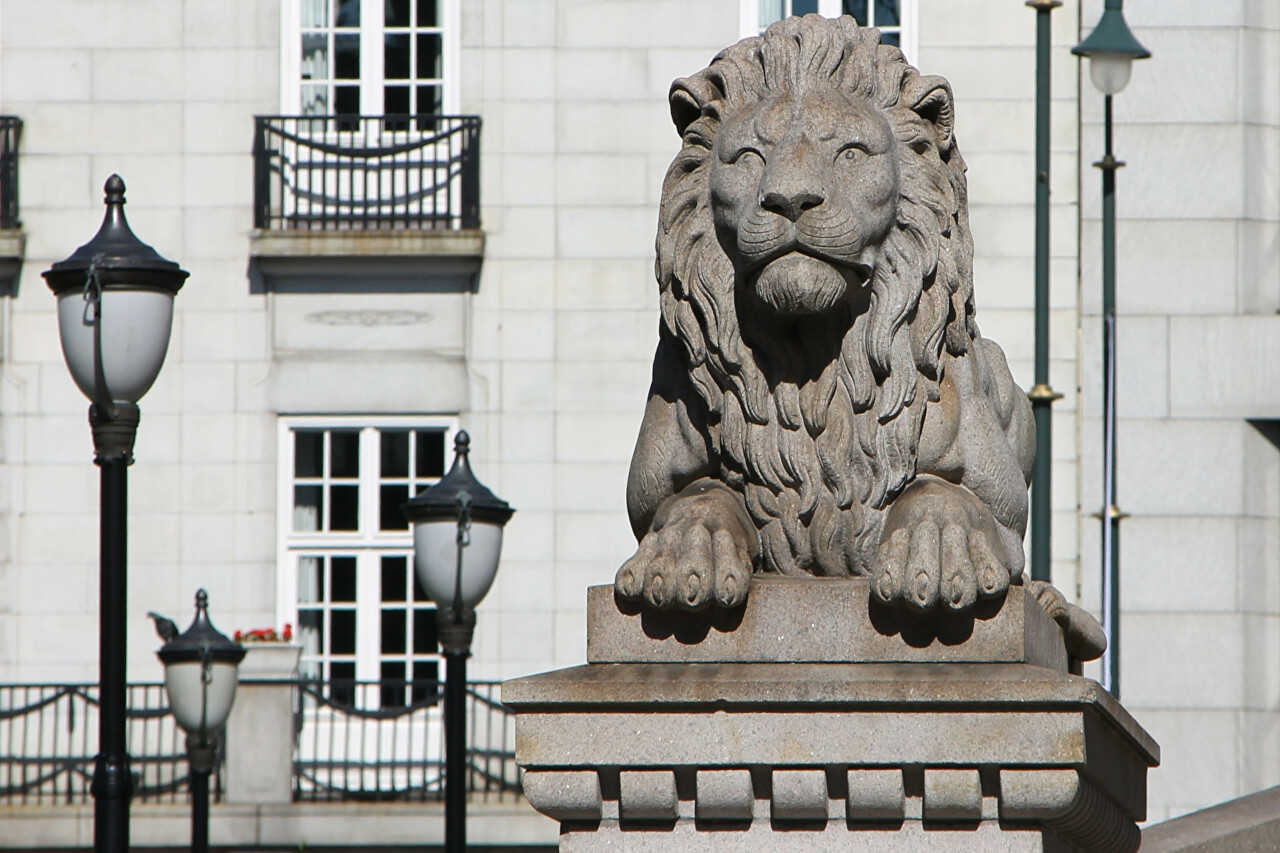 The decision to build an official building was made back in 1833, but the matter only moved forward in 1856, when a plot of land was purchased and an architectural competition was announced. Out of 12 submitted projects, the work of Swedish architect Emil Victor Langlet received the highest number of votes. Construction began in August 1860, and on March 5, 1866, Parliament held its first meeting in the new building.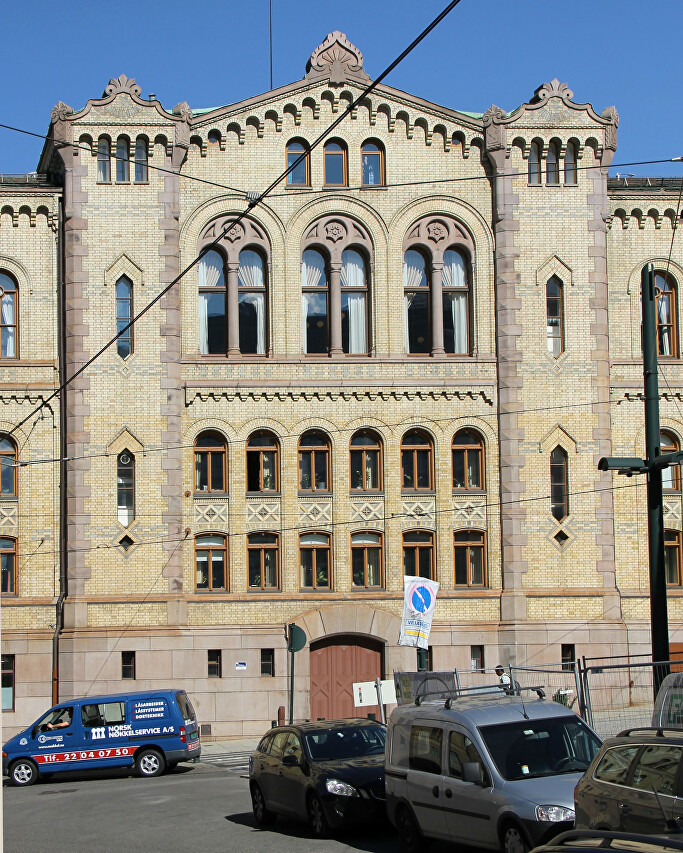 In front of the Parliament building is the large Eidsvolls plass, which was a swampy wasteland before the Parliament was built. After the construction of the Parliament, the territory was improved and named after the town in Eastern Norway, where the Constitutional Assembly approved the Constitution of Norway on May 17, 1814. To the left of the Storting is the Oslo Grand Hotel, where Nobel Prize winners who arrived for the award ceremony stay.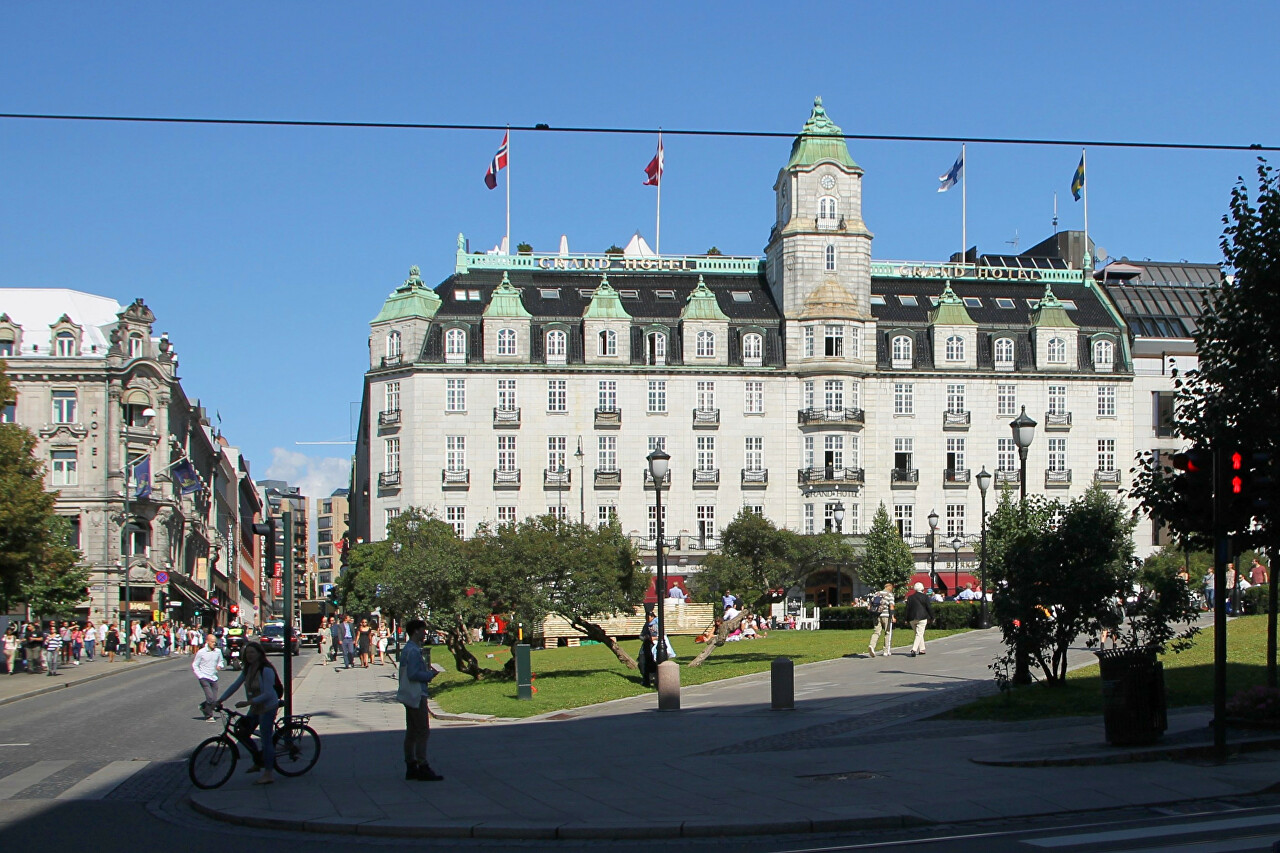 This is the end of my brief acquaintance with the Norwegian capital, I need to hurry to the ferry. Time has allowed us to see only key sites, but there are also a lot of interesting things to see in Oslo and you should definitely return here.