Eidsdal-Linge Ferry
From Vestnes to Linge a little more than 60 kilometers on regional roads so the journey takes more than an hour. The route passes through the picturesque area, but the weather today did not contribute to photography. In between the rains and fog is possible bylo to observe the steep slopes with glacier smoothed rocks.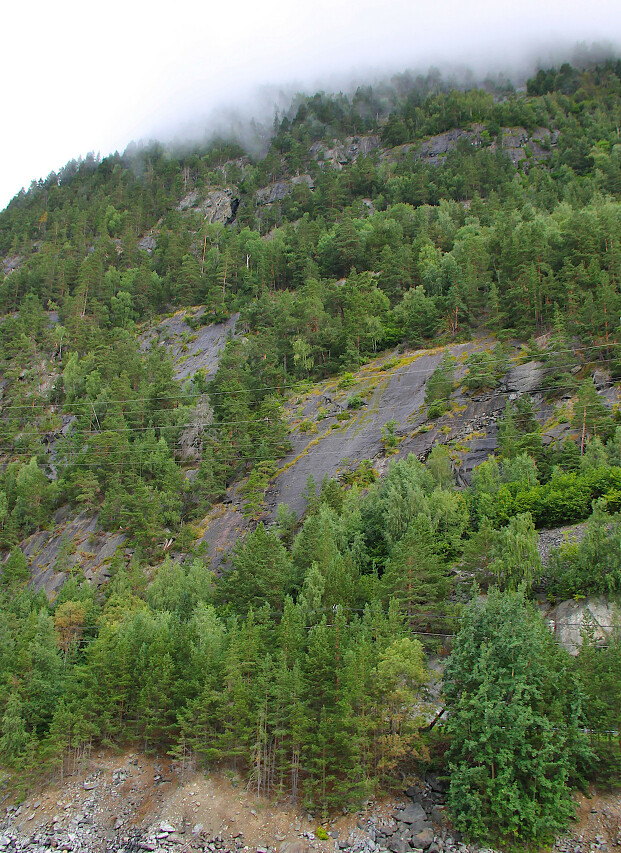 Linge ferry pier (map) is located one and a half kilometers west of the village with the same name and has no infrastructure.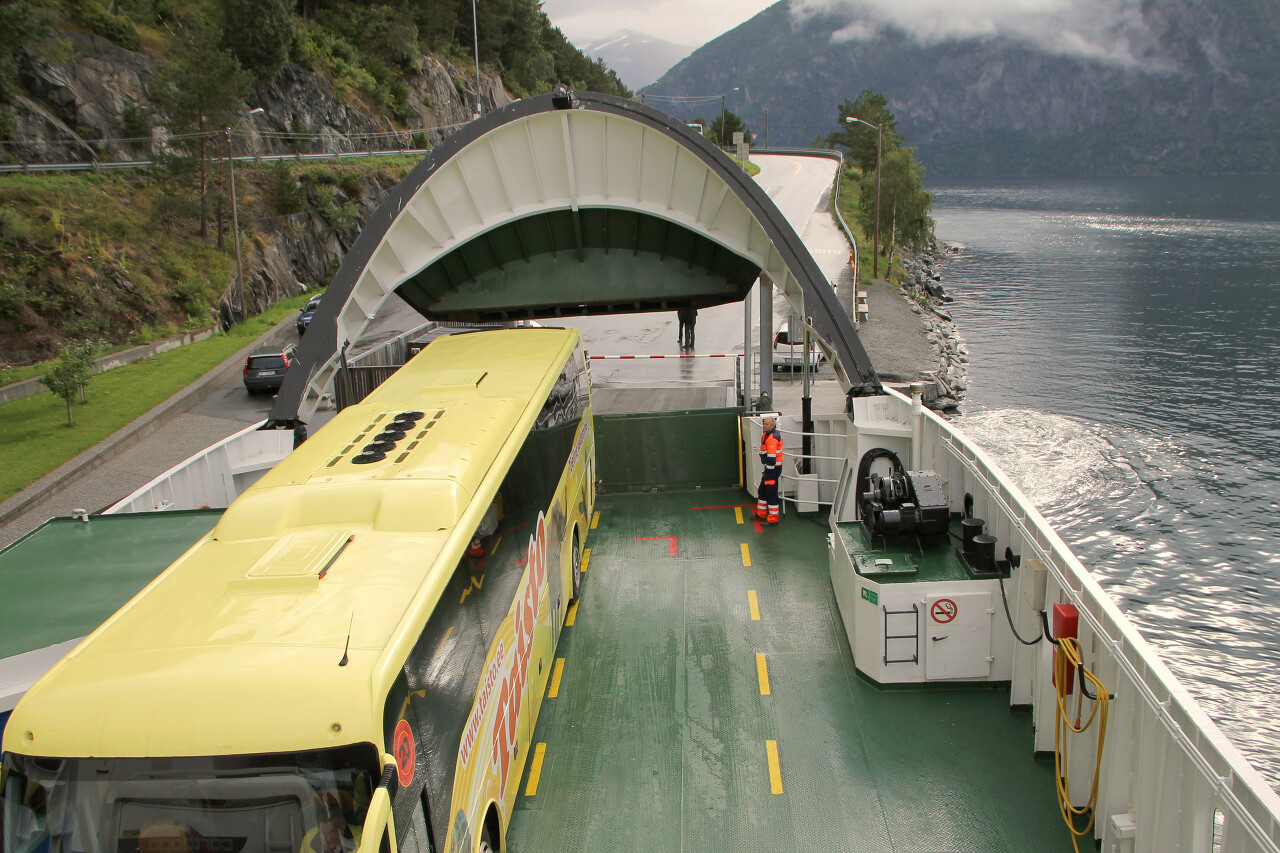 The crossing connects Linge with the Eidsdal village, located on the other side of Norddalsfjord. The distance here is small, only about two kilometers, the journey time is 12 minutes. In the line of work the two small ferry for up to 35 cars.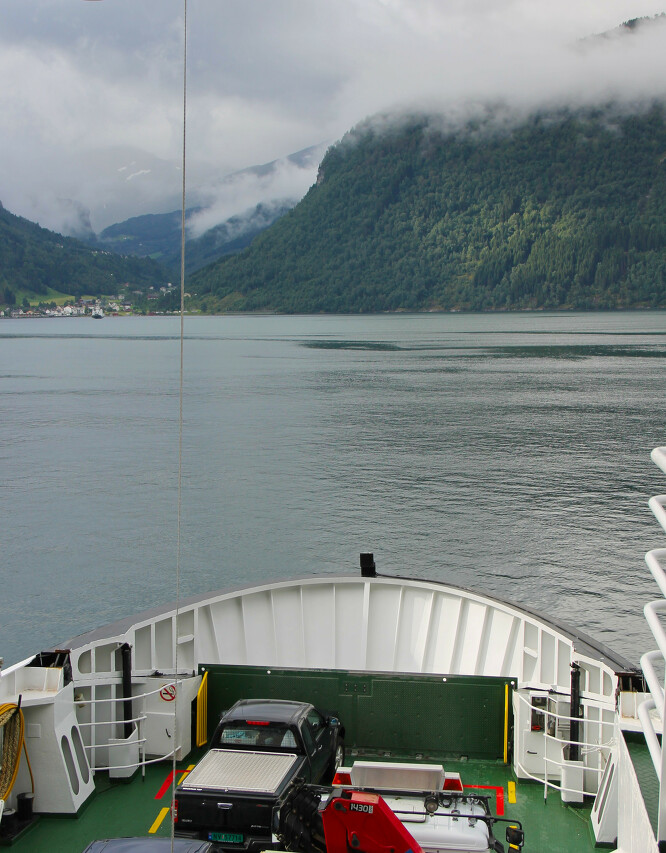 The crossing is operated from 6:30 to.23: 00, day interval in 30 minutes, morning and evening in one hour. The fare is 35 NOK ($4.2) for a passenger, a car up to 6 meters long will cost 84 NOK with a driver.