Norddalsfjord from the Ferry Board
Norddalsfjorden, one of the branches of the Storfjord, is 16 kilometers long. At the widest point, the distance between the banks is no more than 3 km. The shores of the fjord are surrounded by peaks up to one and a half thousand meters high.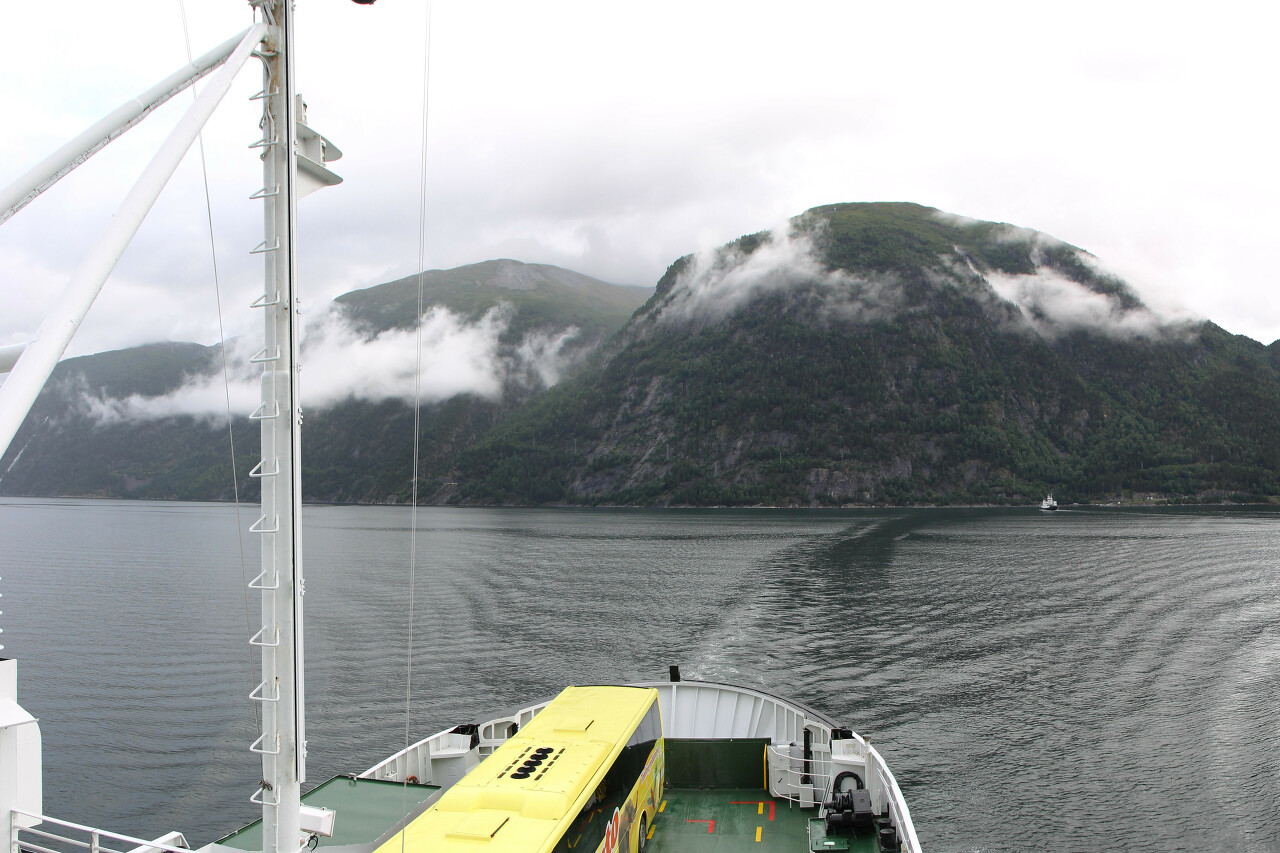 Places are not very convenient for living, there are few sloping areas, so there are only 3 villages with a total population of just over one and a half thousand people. Until the 1960s, they were accessible only by water, now even the smallest settlements have good roads.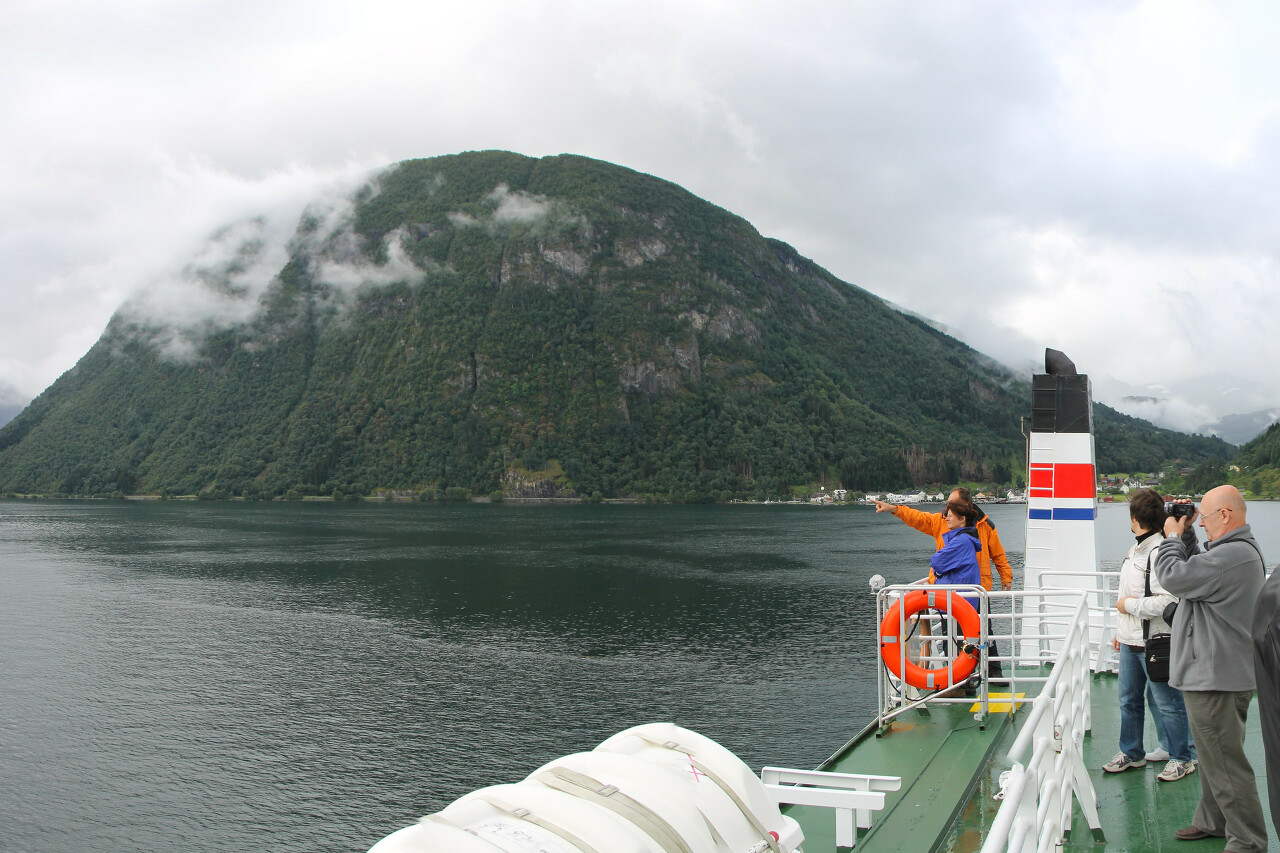 Currently, there is only one ferry line, where two small ferries operate.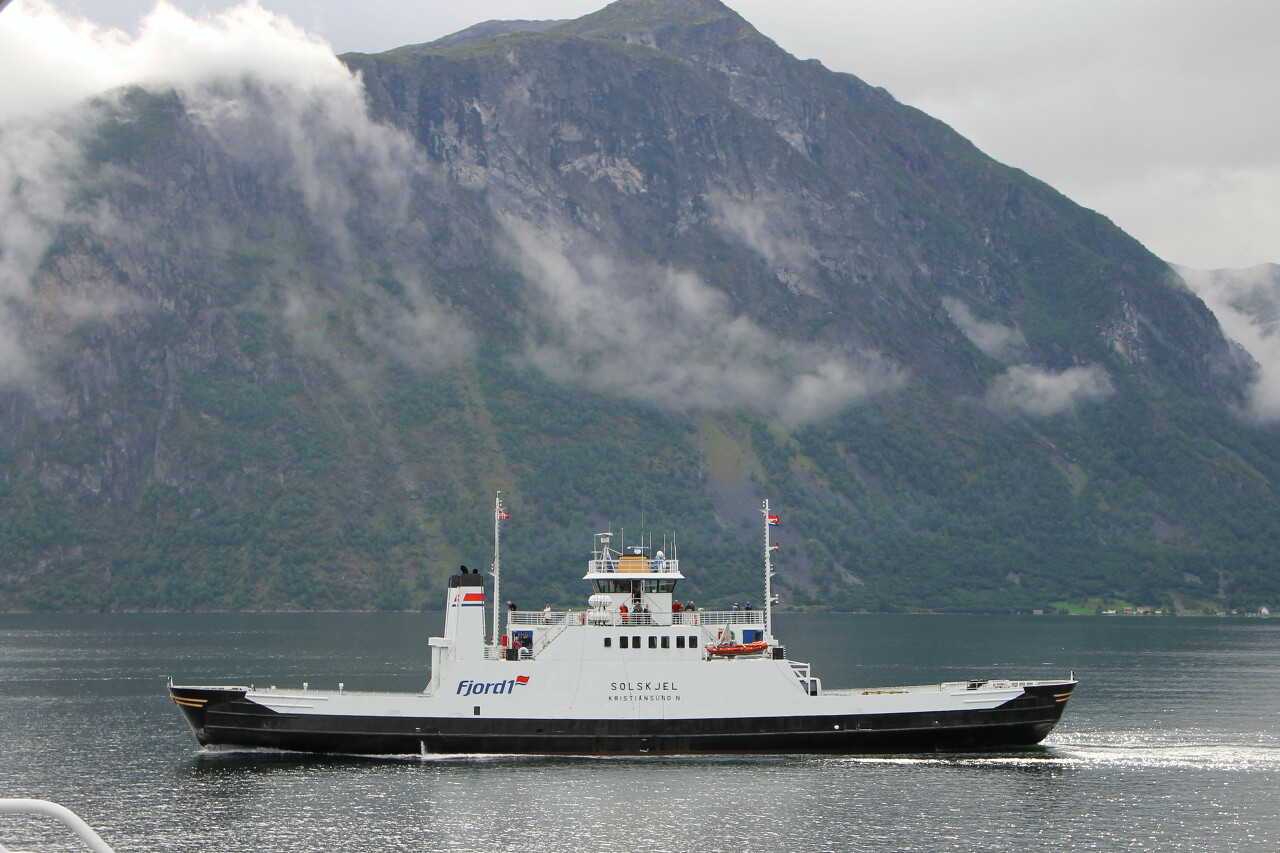 Behind the stern of our ferry was the Linge pier. On the right, you can see Valldal, the largest settlement on the shore of the fjord. This is no ordinary village and a modern tourist center, where the touristic route Valldalsvegen begins.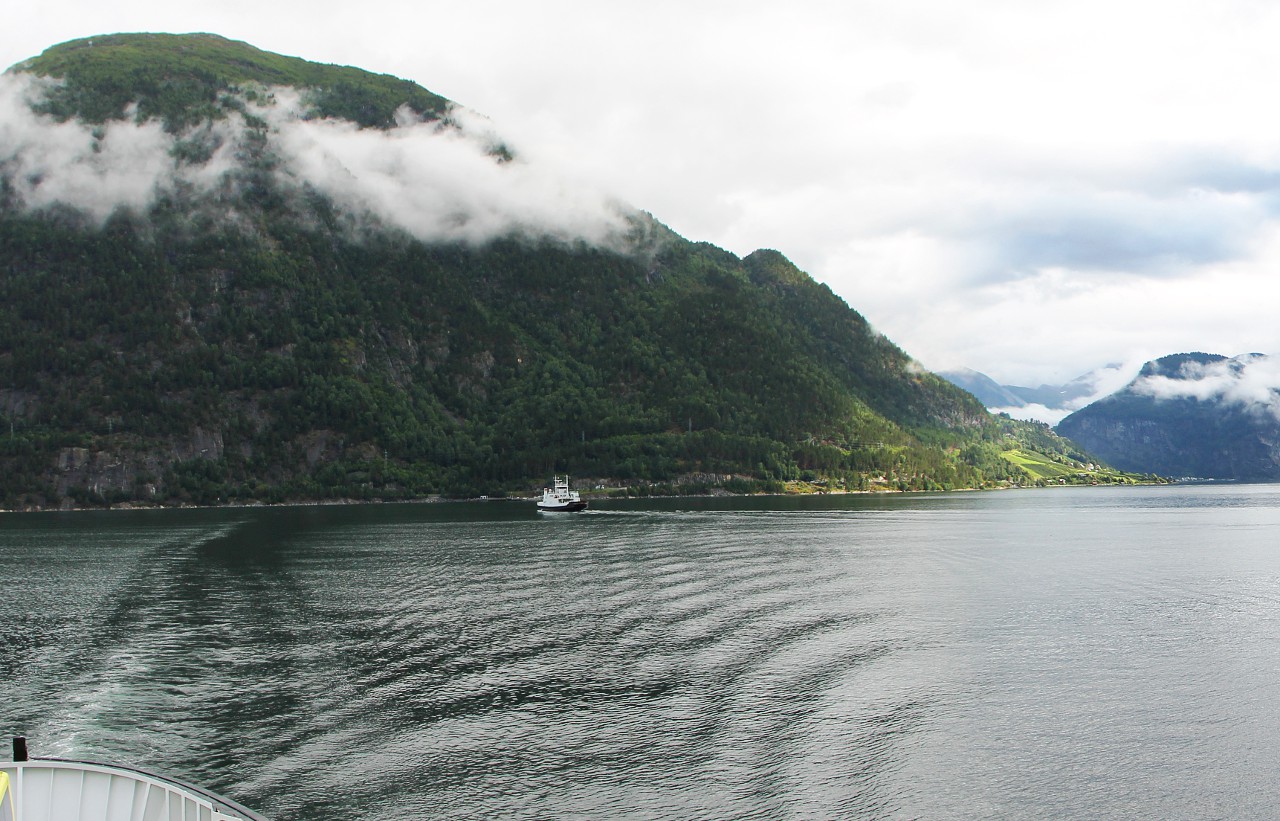 Ahead, the village of Eidsdal is the center of a very small district (commune) with only 400 inhabitants.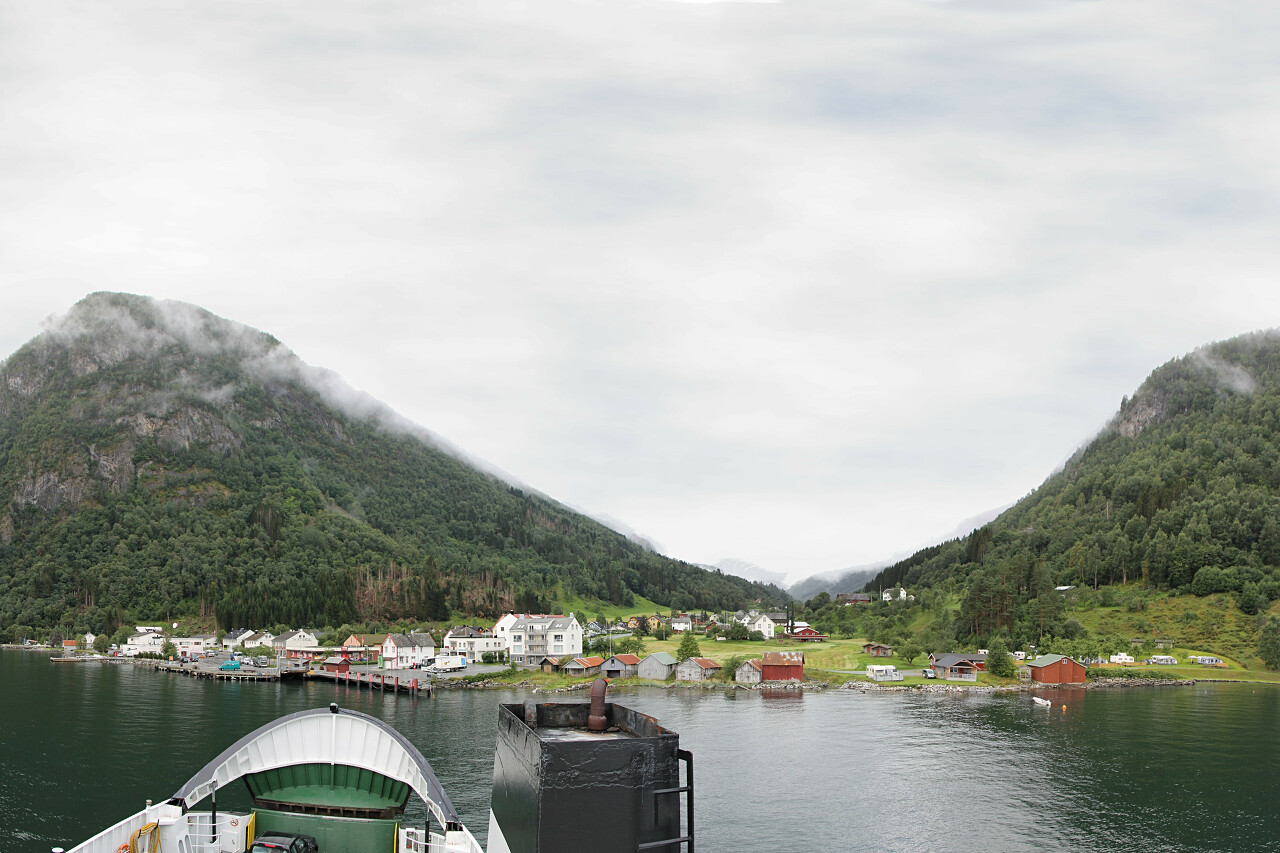 Here we continue our way through the Eidsdalen valley to the famous Eagleroad.