Molde-Vestnes Ferry, Romsdalsfjord
Ferry terminal in Molde is close to the centre, two hundred meters to the East of the square Moldetorget. Here are two quays: close to the city centre are moored ferries of Molde-Sekken line, from next pier Molde-Vestnes ferries departures (map). I draw your attention to the fact that the entrance to the latter is 200 meters to the East. The size of the drive indicates that there are large queues, so have a margin of time.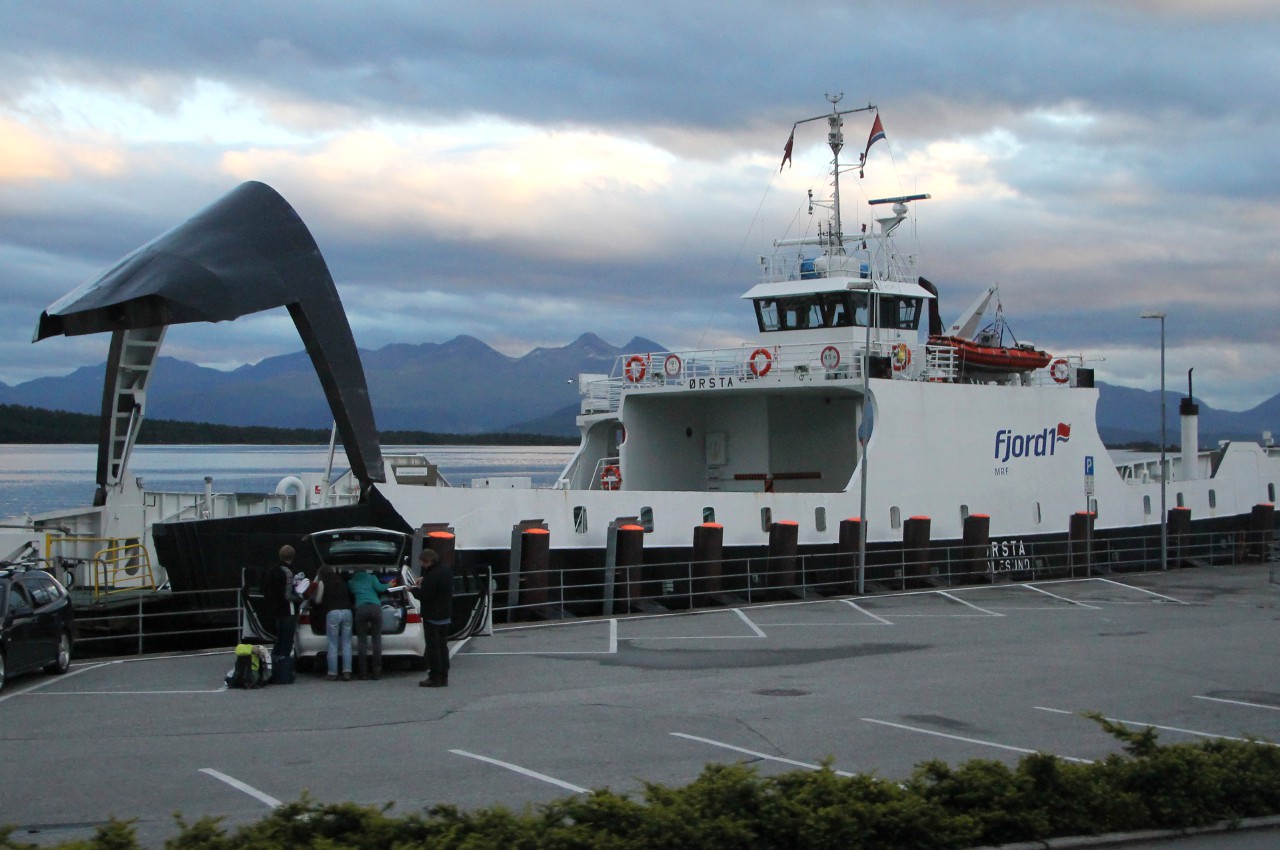 The route has a lot of traffic, so there are four large ferries (more about the ferry), accommodating up to 128 cars.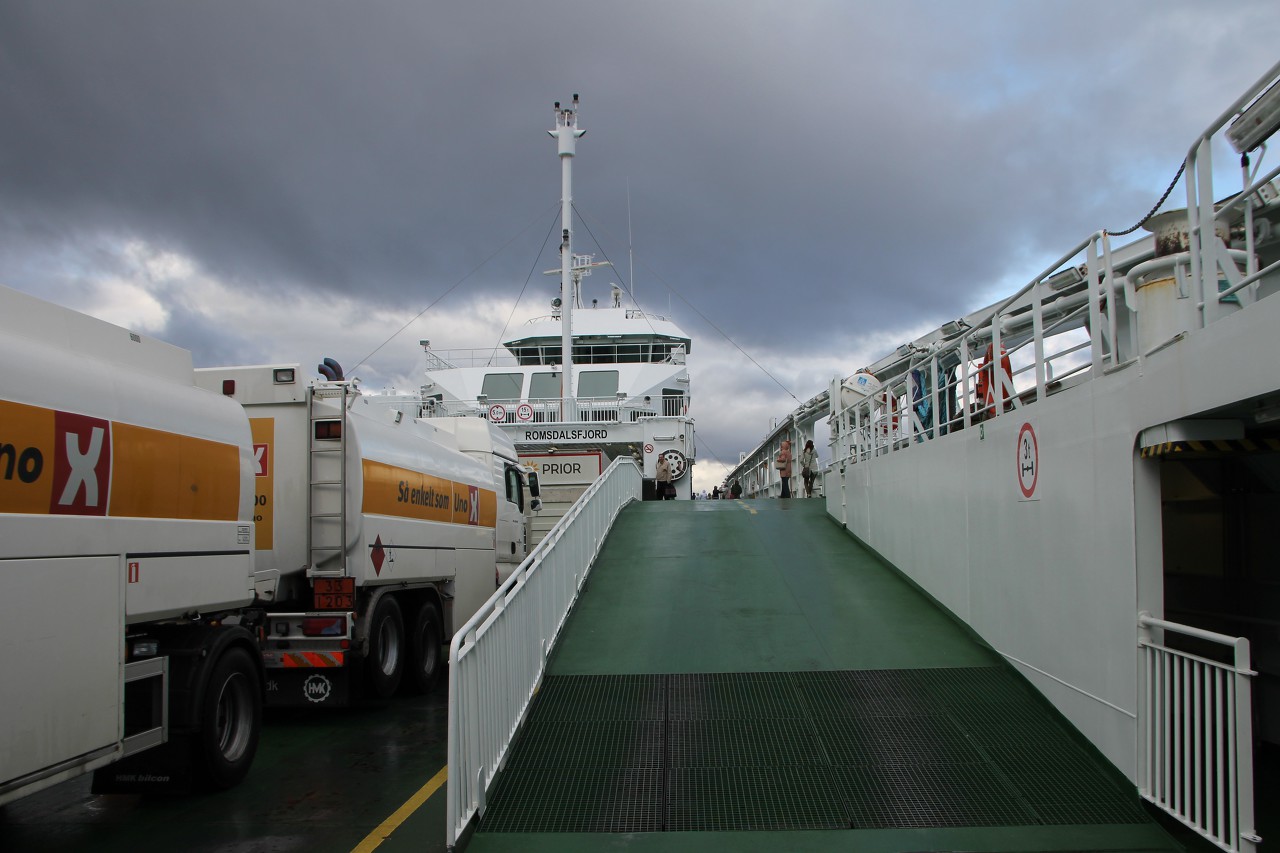 On the upper deck there is a spacious lounge for up to 390 passengers.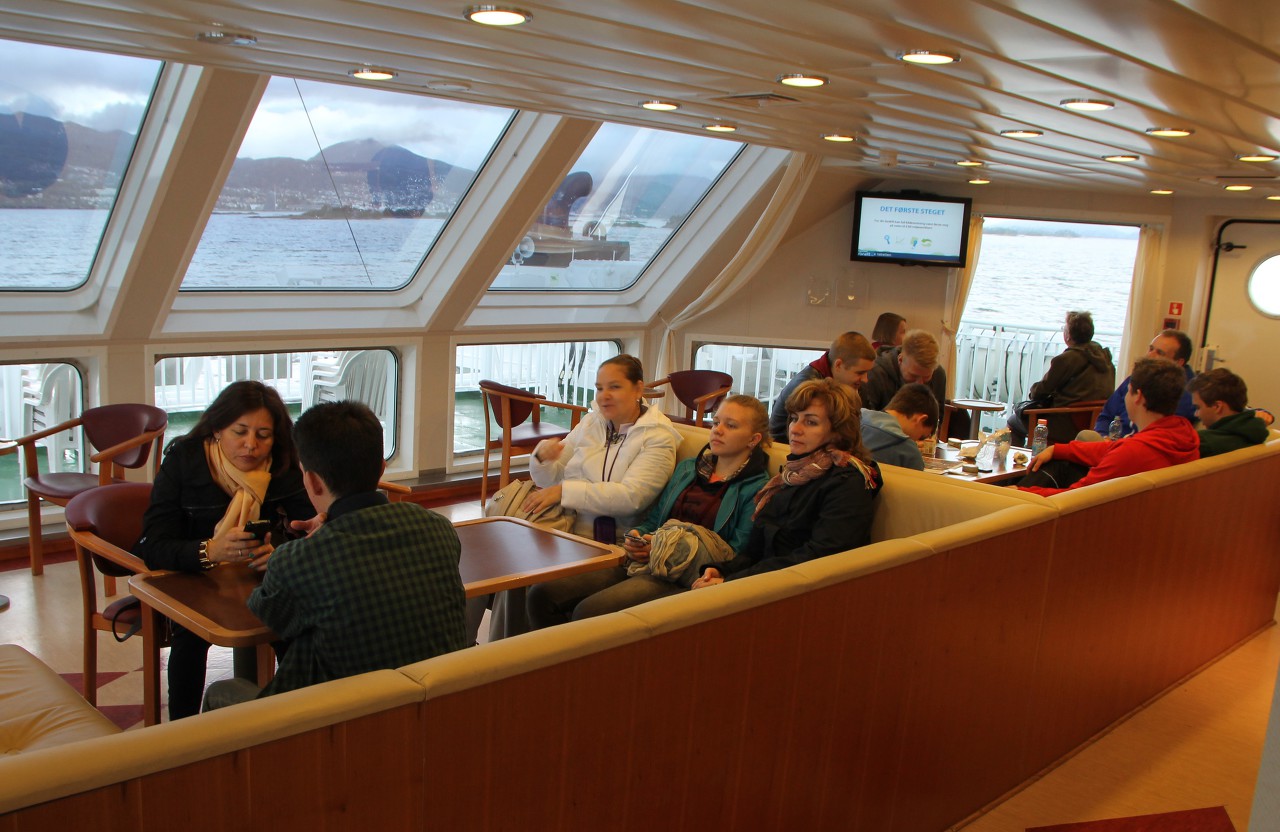 There is a buffet where you can drink coffee and eat.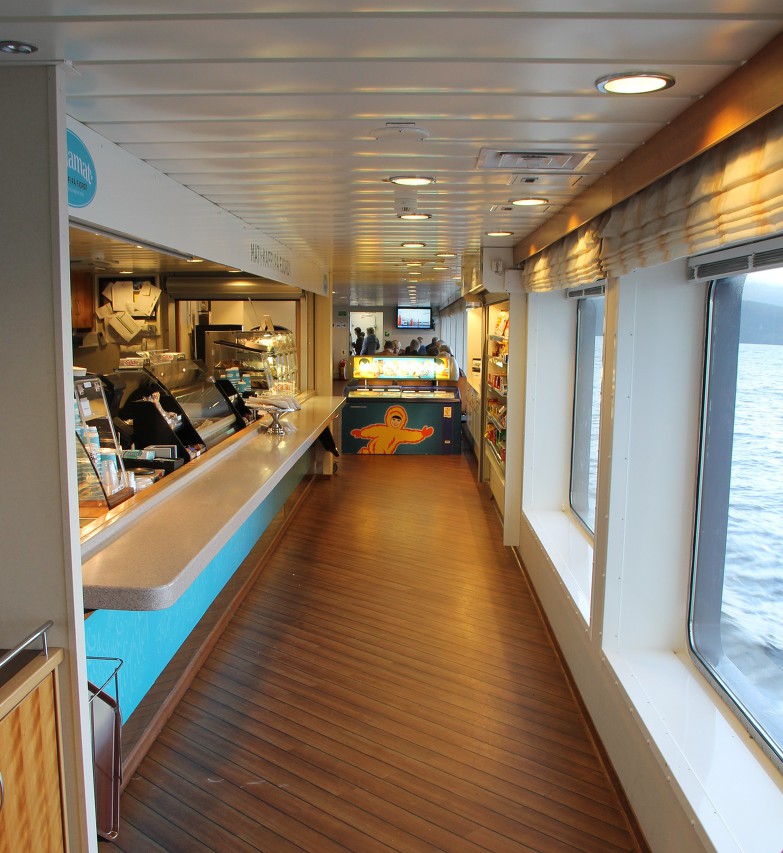 The length of the route is about 15 km, the crossing takes 35 minutes. Day ferries depart every 15 minutes, morning and evening interval 30-45 minutes, at night hour-and a half. Ticket price: for adults 54 NOK ($6.5), pensioners and children pay half as much. For a car up to 6 meters long you need to pay 157 NOK.