Molde. Evening Walk Along the Hamnegata Promenade
I checked into the hotel and headed downtown. The plan was to find a grocery store first, but everything was already closed nearby. After this I turned on to the Fjordgata street leading to the water.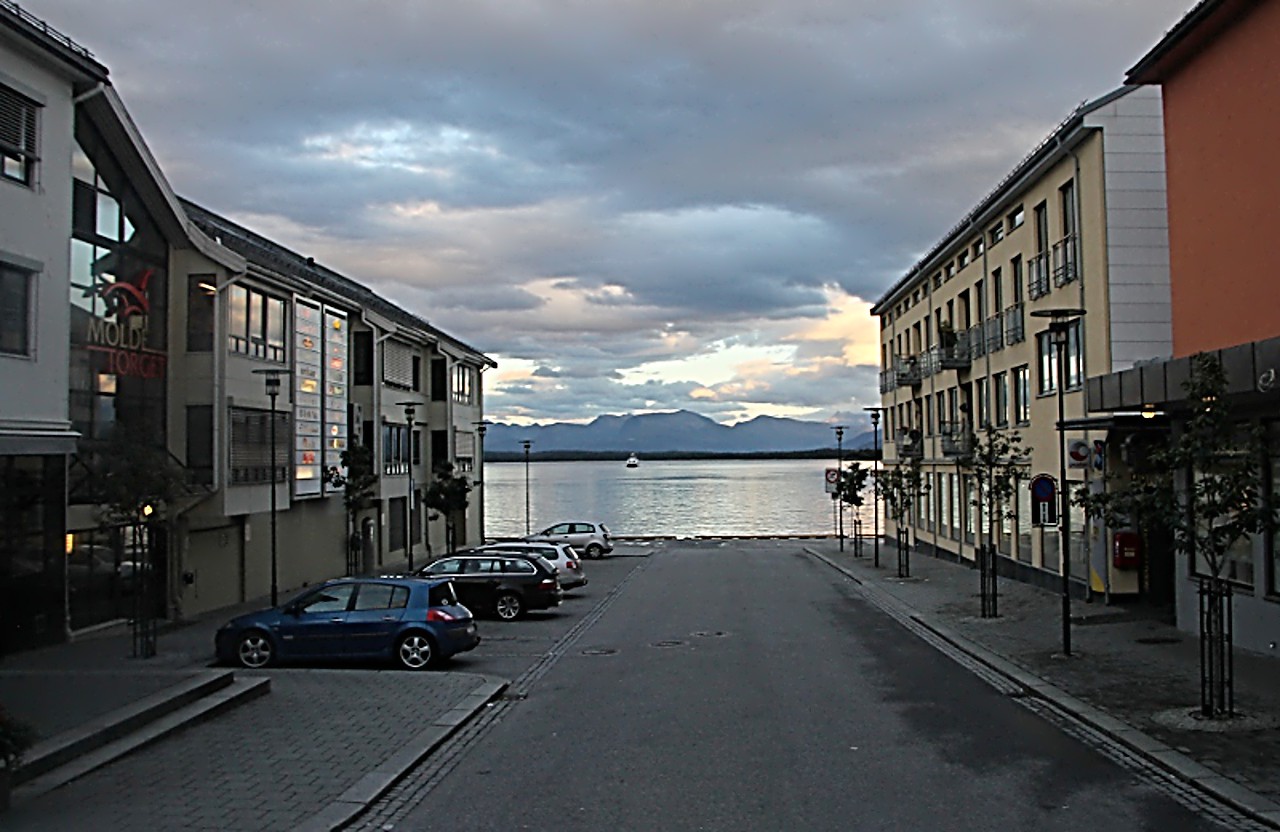 The street led me to a wooden boardwalk.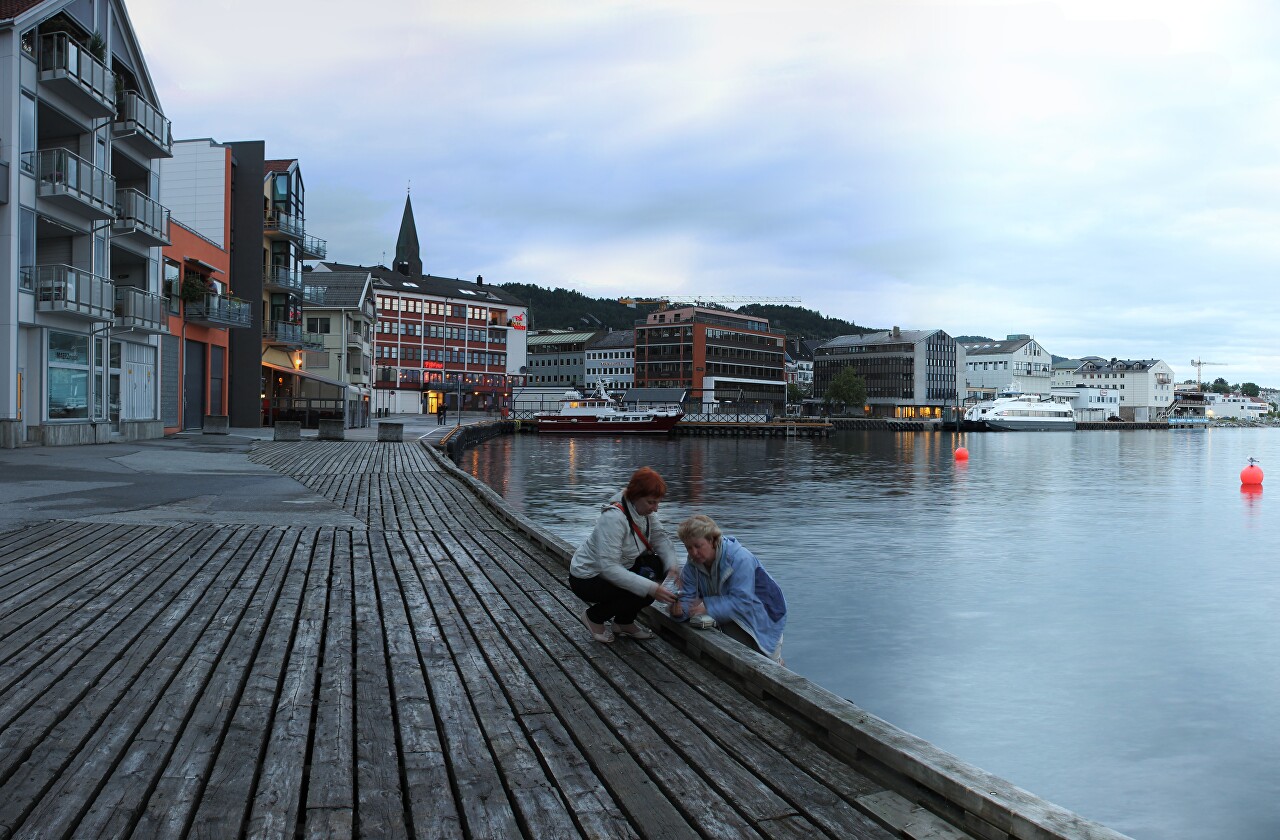 Hamnegata promenade stretches from the passenger pier to the mouth of the Moldeelva river protected by a stone breakwater.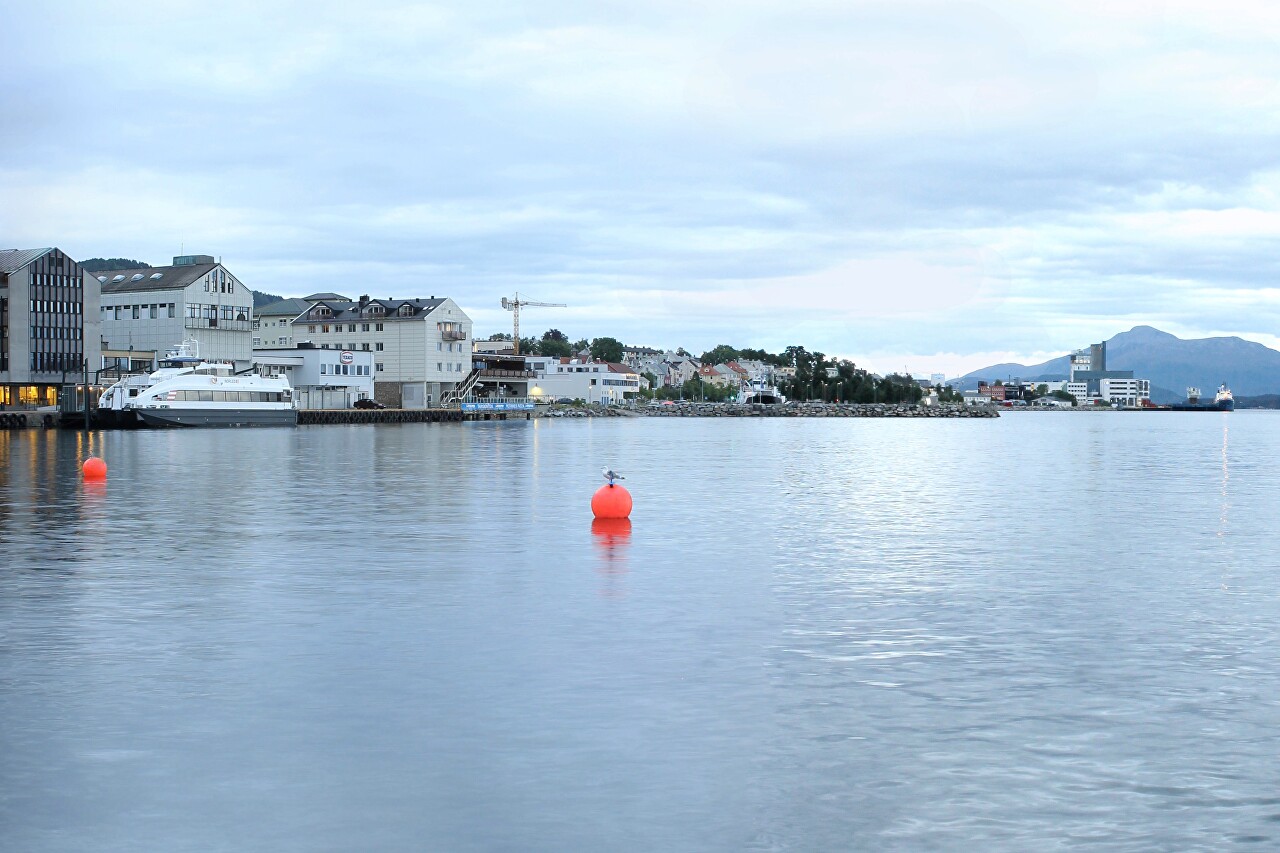 First of all, I went to the Moldetorget mall, hoping that at least there will be an open supermarket, but hopes were not fulfilled, everything was closed, although it was not even 10 PM. In Norway they go to bed early.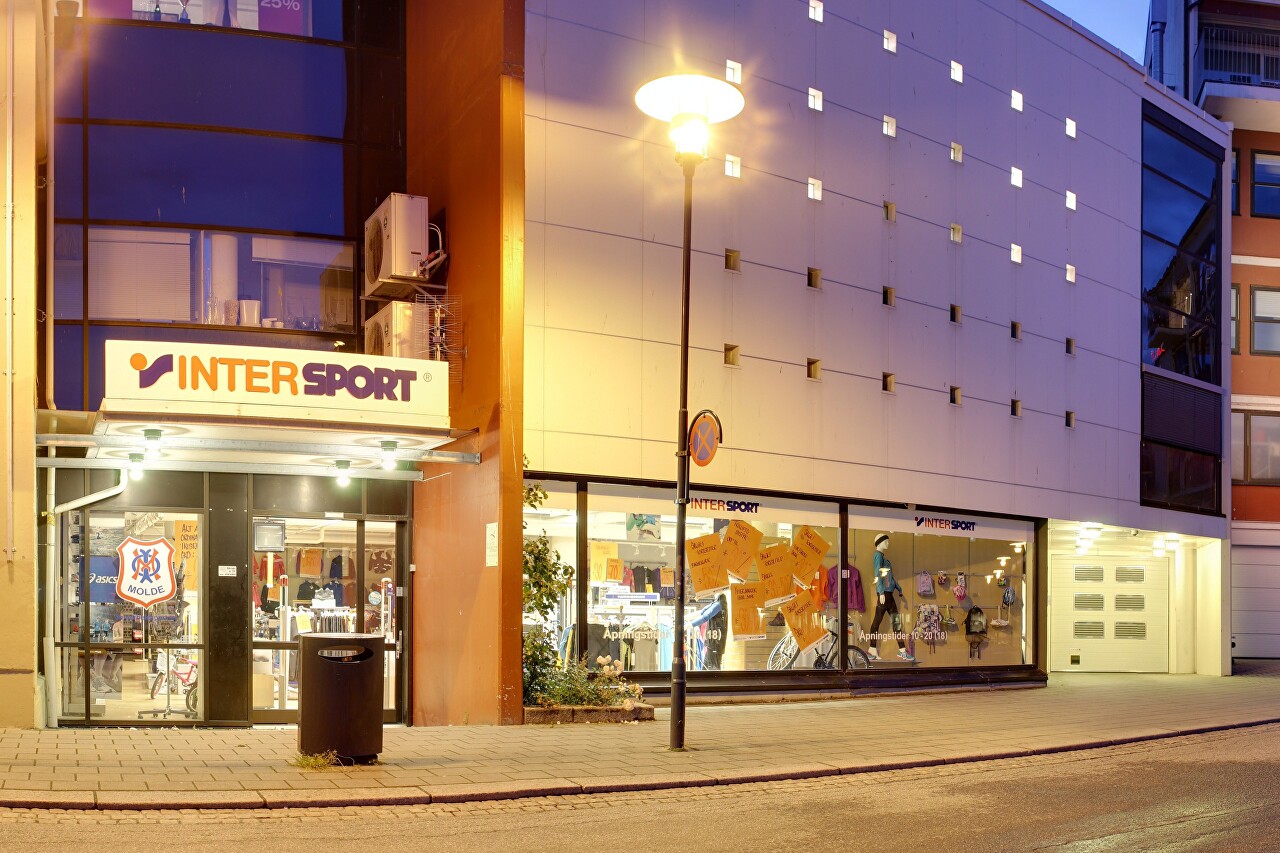 Across from the department store, I saw a pleasure boat dock with a cafe, again closed. Surprisingly, the end of August, the tourist season is not over yet, and there is not a single person on the streets, although Molde is a popular Norwegian resort, which is often called the Northern Nice.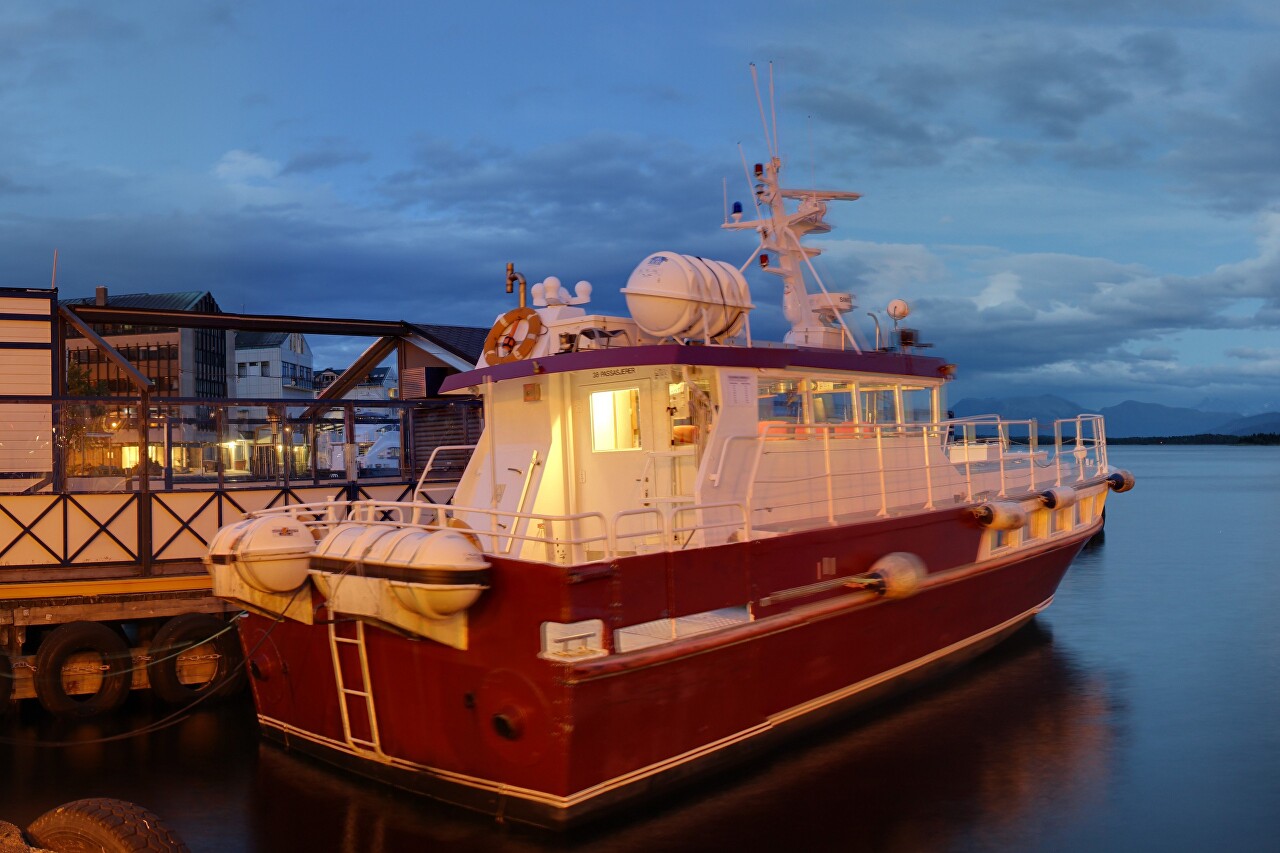 It remains only to admire the view to the Reinheimen mountains and the Moon path on the calm water of the fjord. The picture is really fascinating.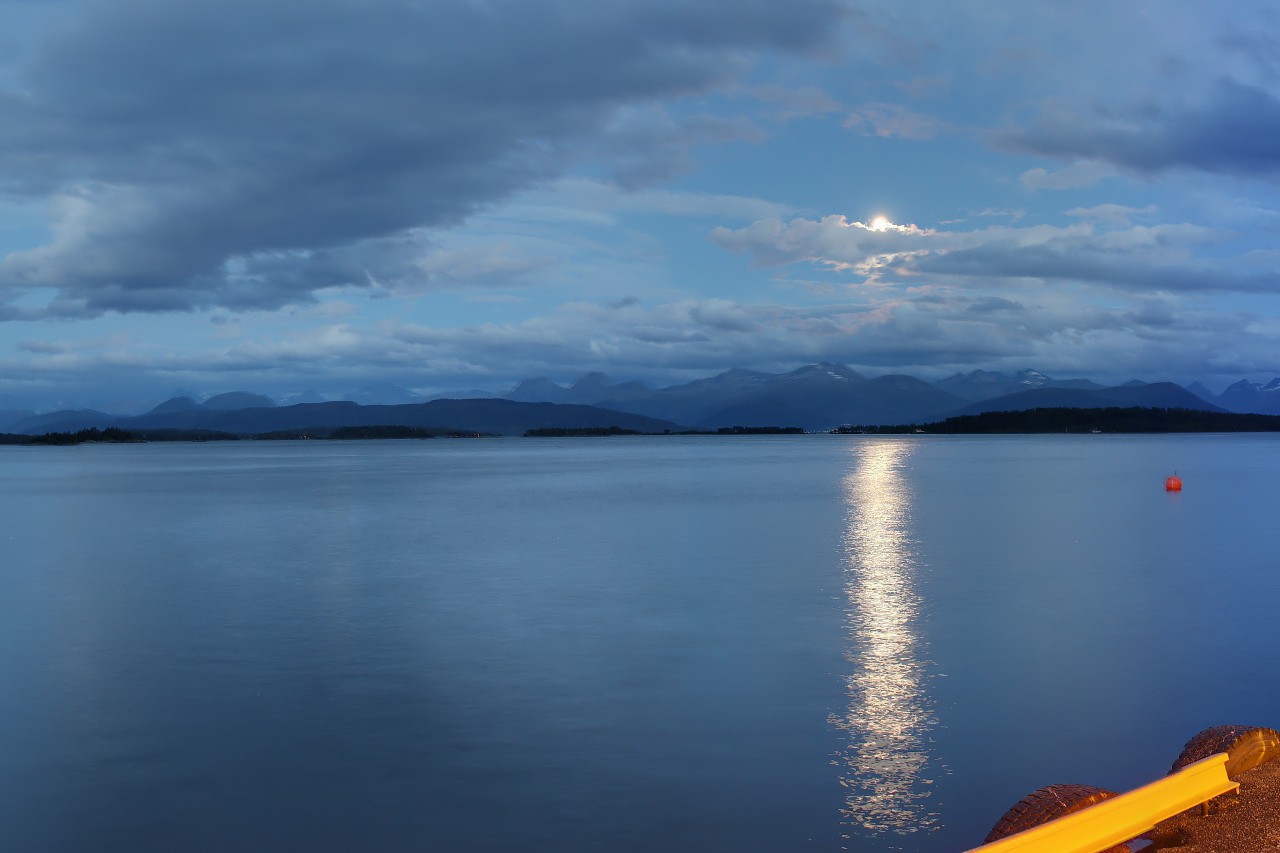 Then I headed back along the business district. There is a branch of SpareBank 1 Nordvest, as well as several stores. Again everything is closed and again there are no souls.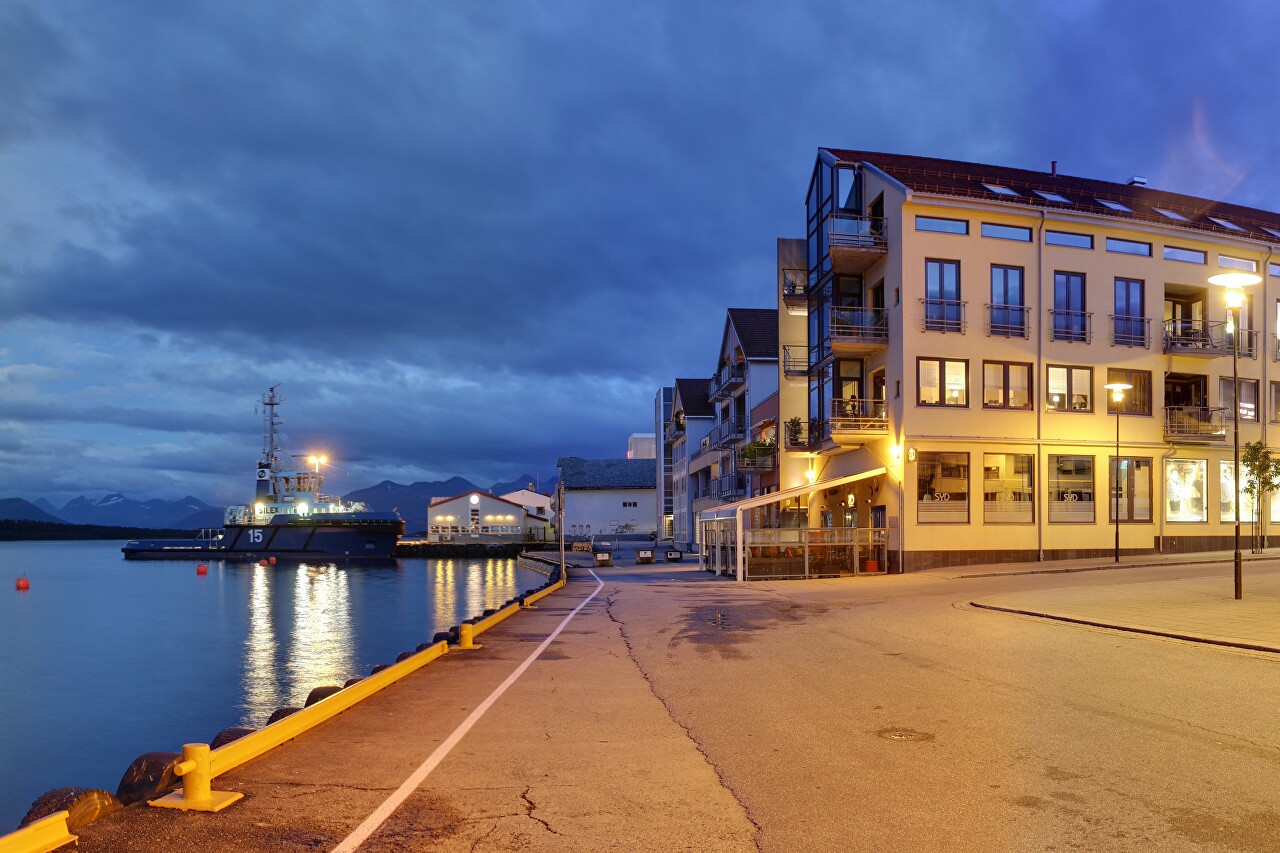 At the passenger pier, a port tug was bored, and behind it the Nordkapp liner of the Hurtigruten line was preparing to depart.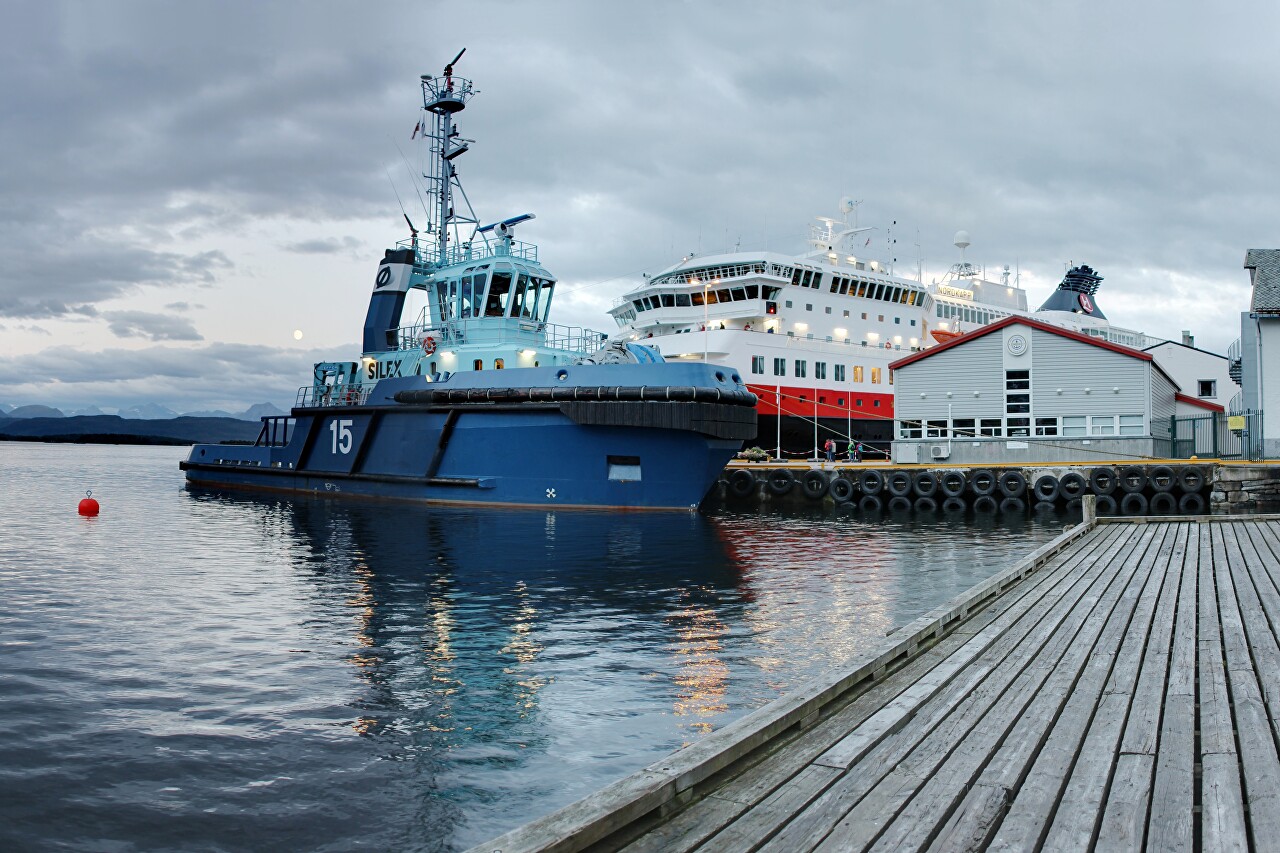 The modern architecture building turned out to be the Molde og Romsdal Havn passenger terminal.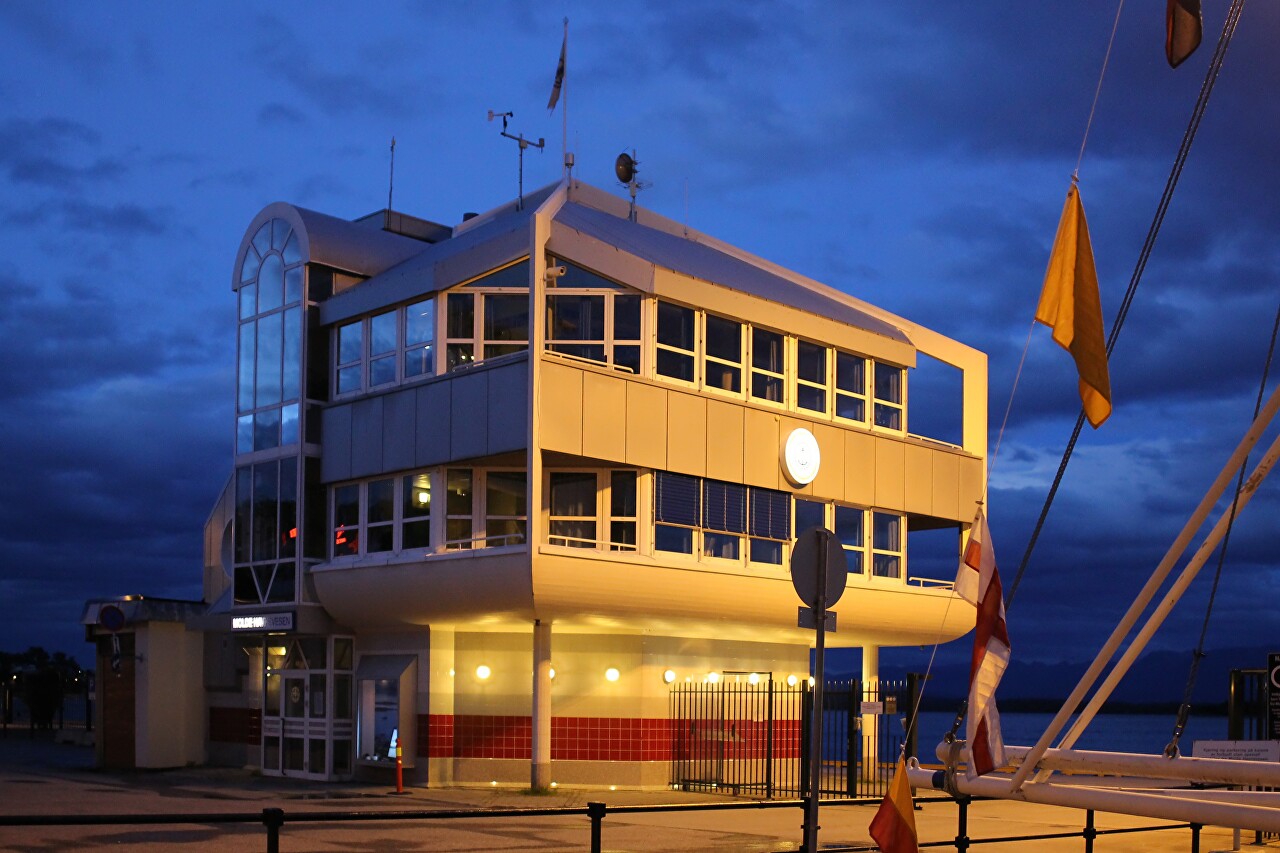 Here I watched Nordkapp move away from the dock and turn around to head out of the fjord.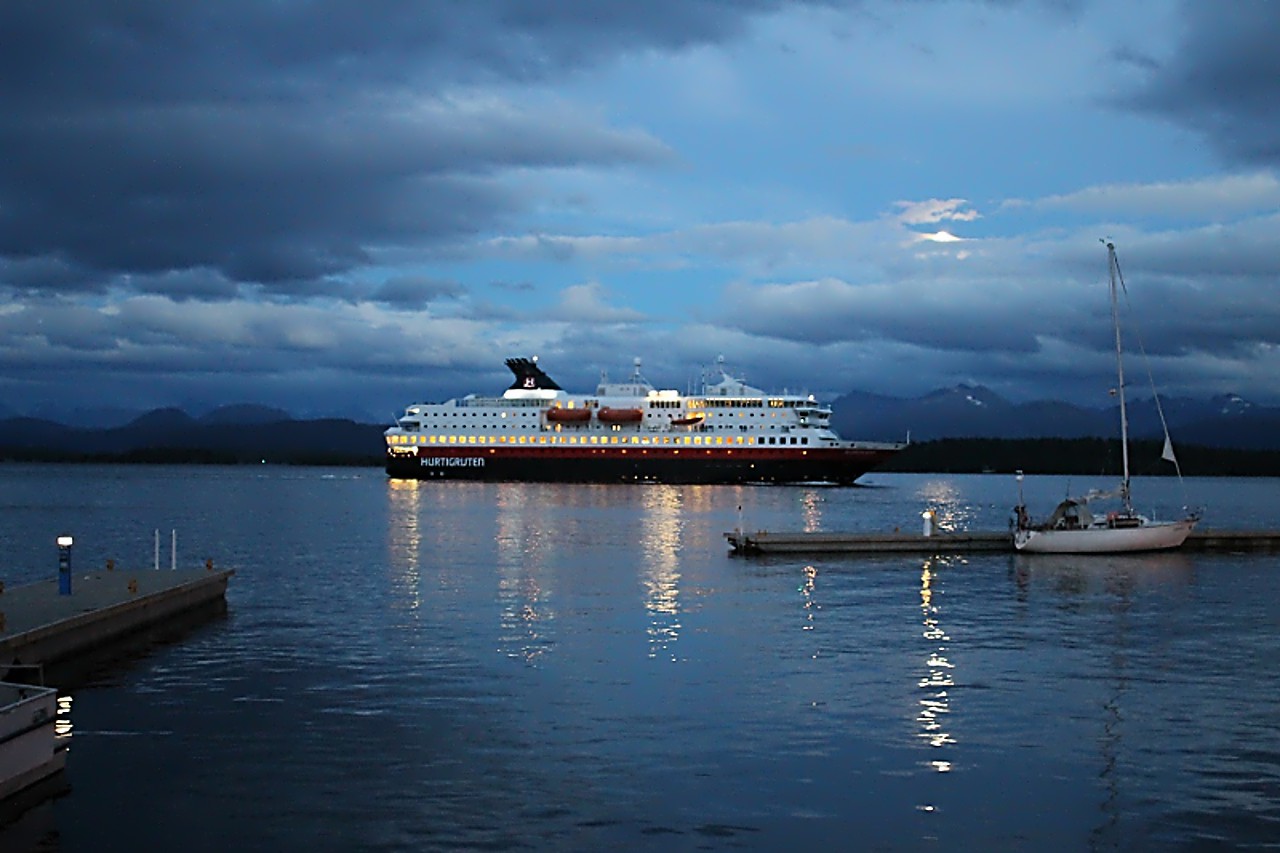 Then the Molde-Vestnes evening ferry crossed the moonwalk.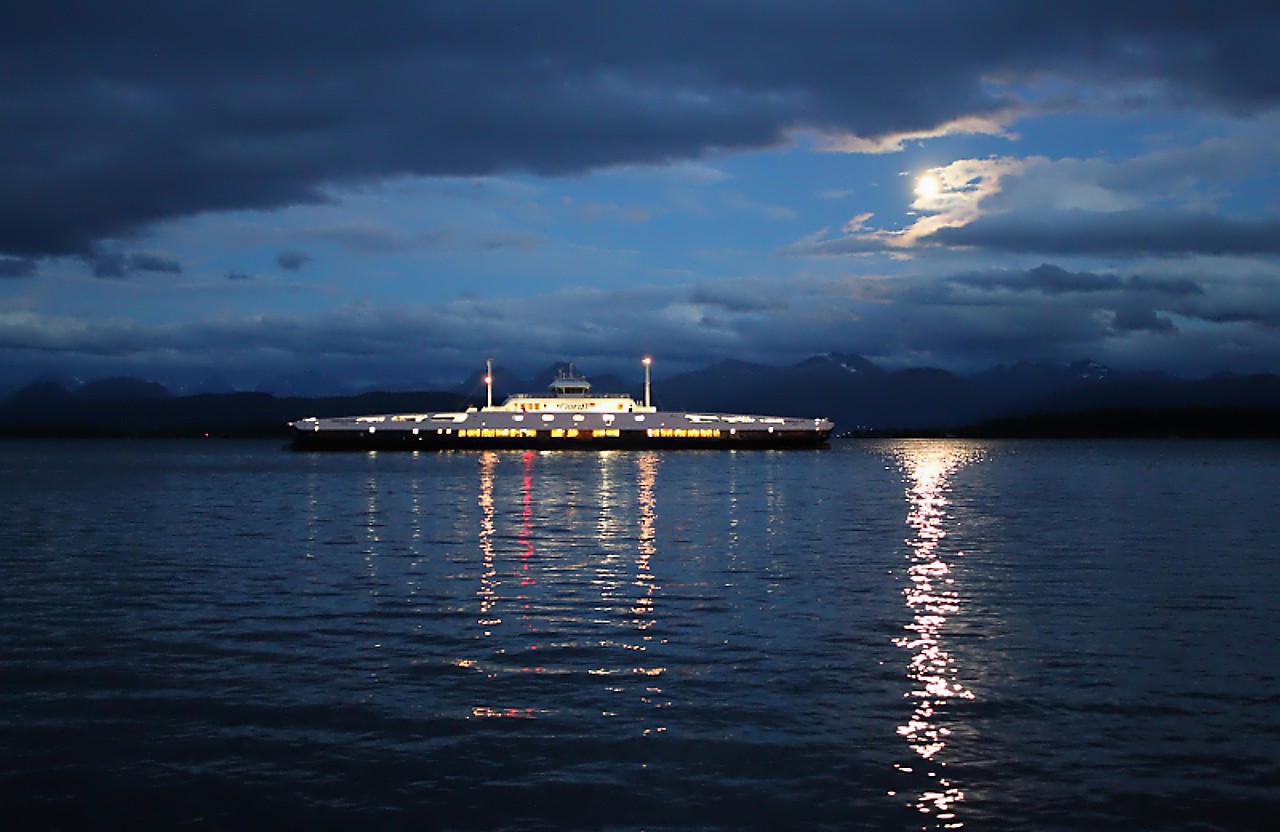 Then the wharves of the fishing port began.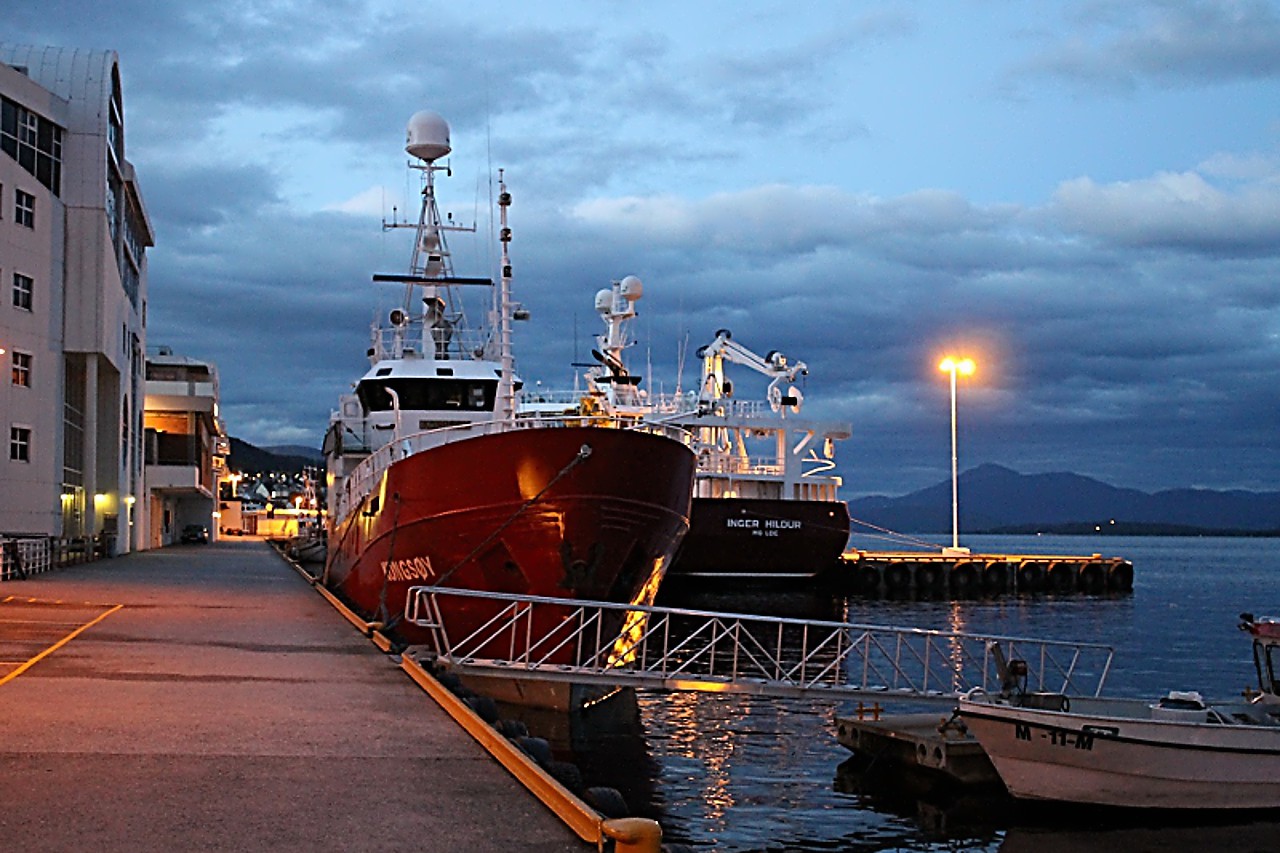 There were several trawlers parked there and it smelled of fish.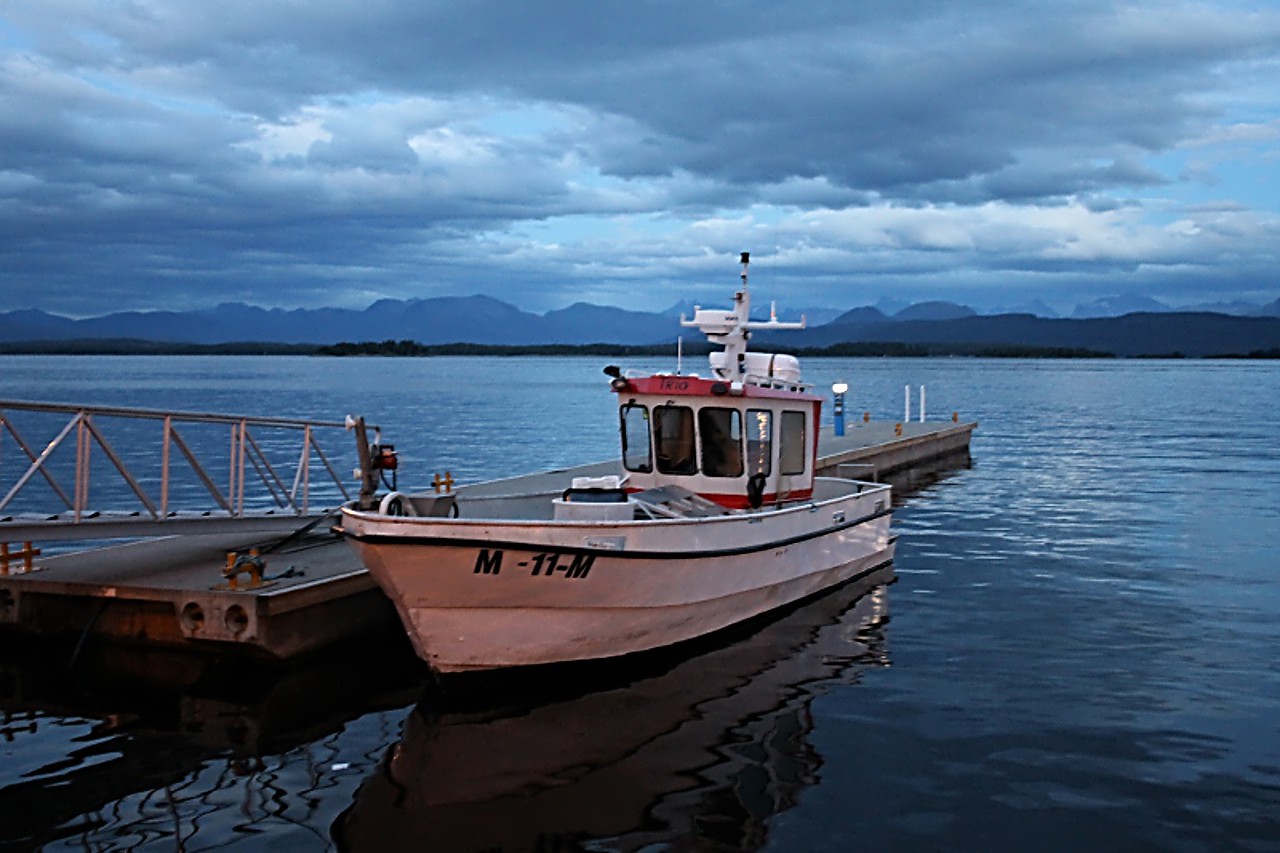 On one of the trawlers there was a noticeable movement, apparently it was preparing to depart for the night fishing.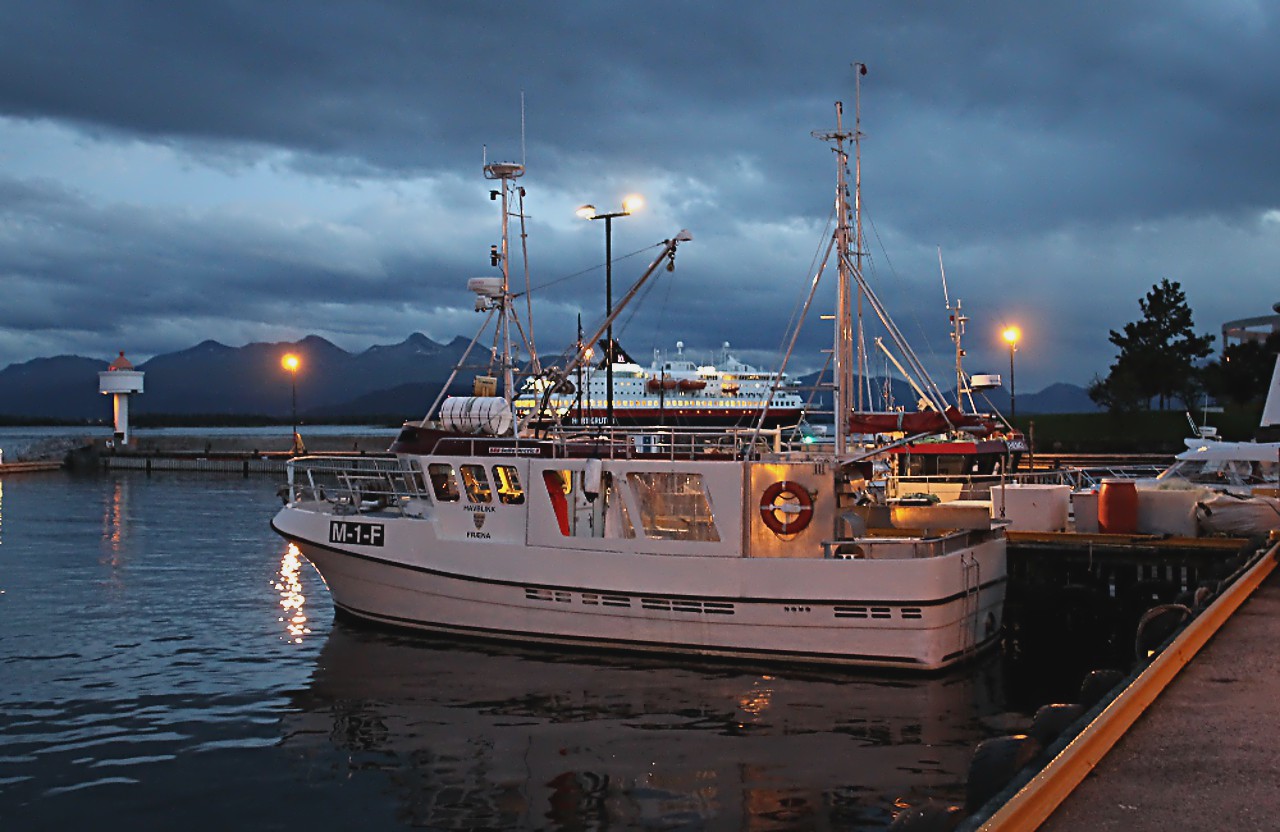 I stopped once more and stared at the lunar idyll for a long time...and I wished I had brought a tripod with me. It was probably the most beautiful evening landscape of my trip to Norway.