Night Molde. Moldetorget Square
After walking along the embankment, I went to the hotel for a tripod and went to the center of the city, to Moldetorget square. There are no historical buildings here, the modern development is due to the fact that the city was heavily destroyed by German aircraft, as the government and the Norwegian gold reserve were evacuated from the port of Molde to England.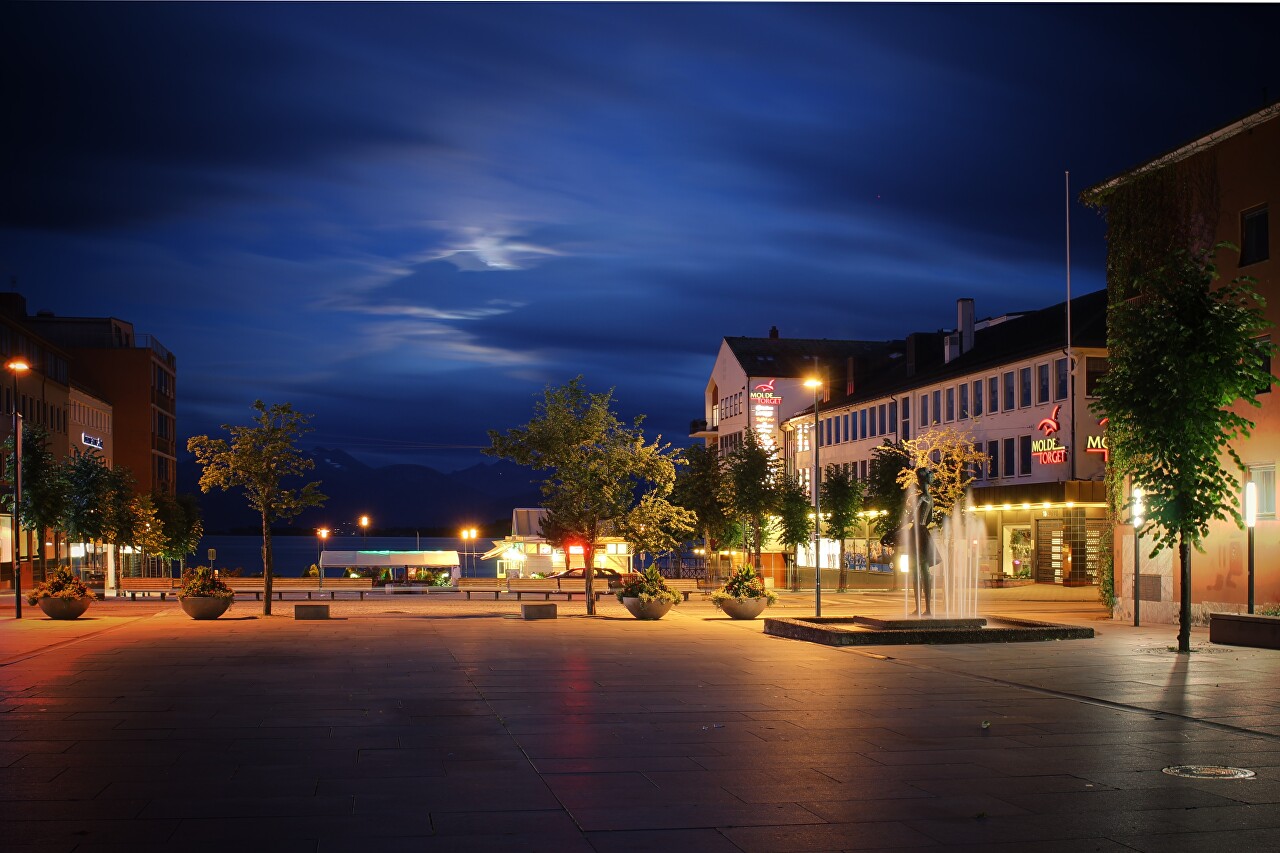 The coastal part of the square is occupied by the Moldetorget shopping center, which is surprisingly large for a town with a population of 26 thousand.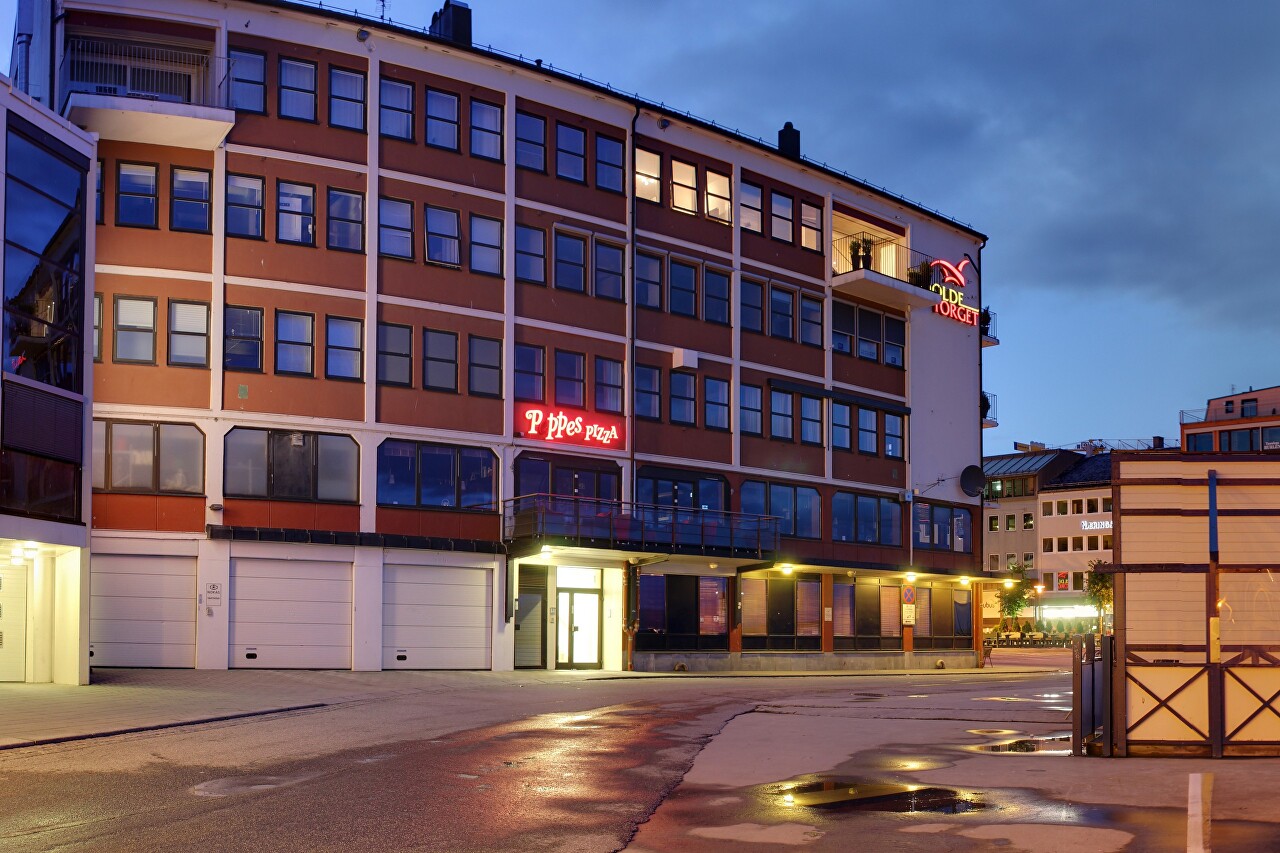 At the back of the square is the Town Hall (Molde Rådhuset), which was built in 1966 and is notable for having a pink flower garden on the roof. This is a tribute to the Norwegian tradition of covering roofs with turf for warmth. During the flowering period of herbs such buildings look very beautiful.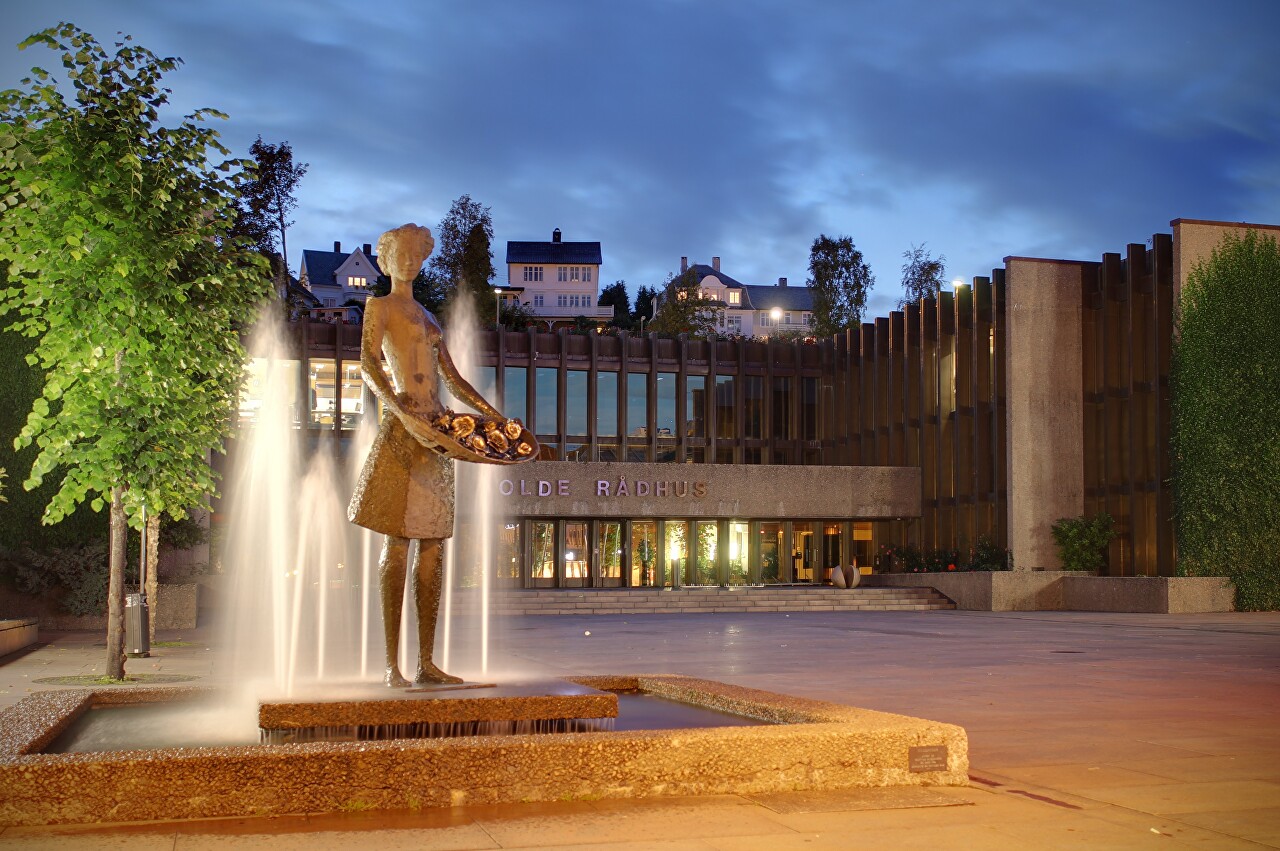 The theme of flowers continues with the fountain "Girl with roses" (Rosepiken), opened in 1971, the author of the sculpture Ragnhild Butenschön.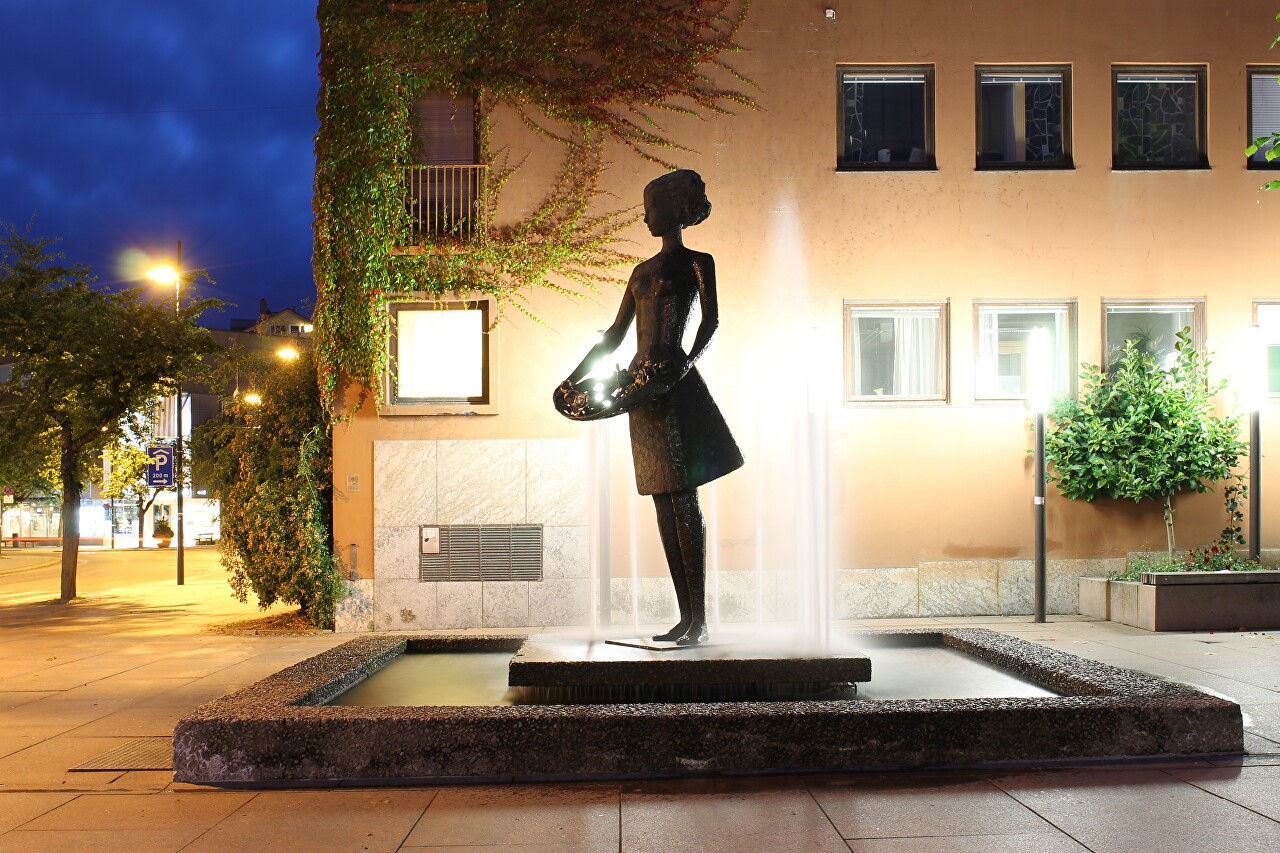 On the right, behind the Town Hall stands the tower of the Cathedral (Molde domkyrkje). The first church on this site was built of wood in 1661 and stood for more than 200 years until it burned down. In 1887, a neo-Gothic church was built on the site of the fire, also made of wood, but it was destroyed during the bombing of the city by German aircraft on April 29, 1940. The church that we see now was built in 1957, has two naves and a 50-meter bell tower, the tent of which is covered with copper sheets. Architect Finn Bryn.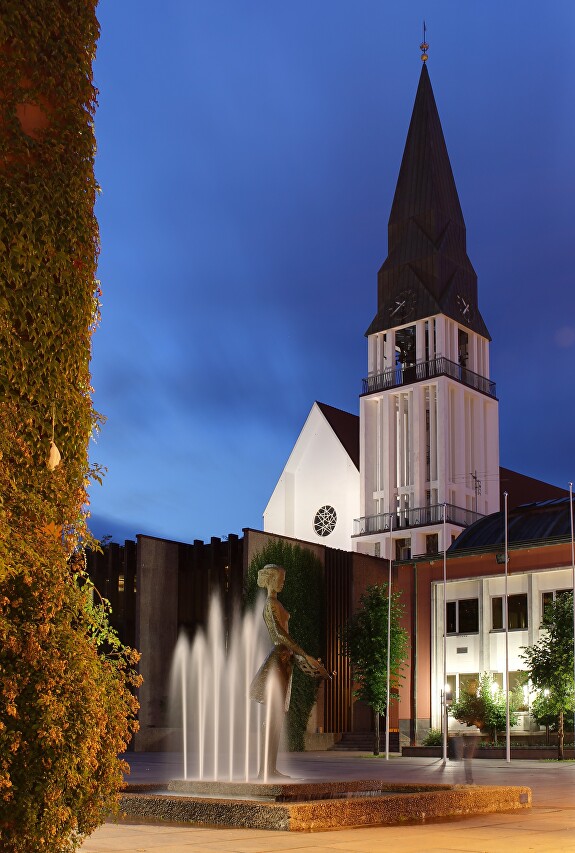 Thirty paces to the West of the square, on Storgata street, I found another fountain.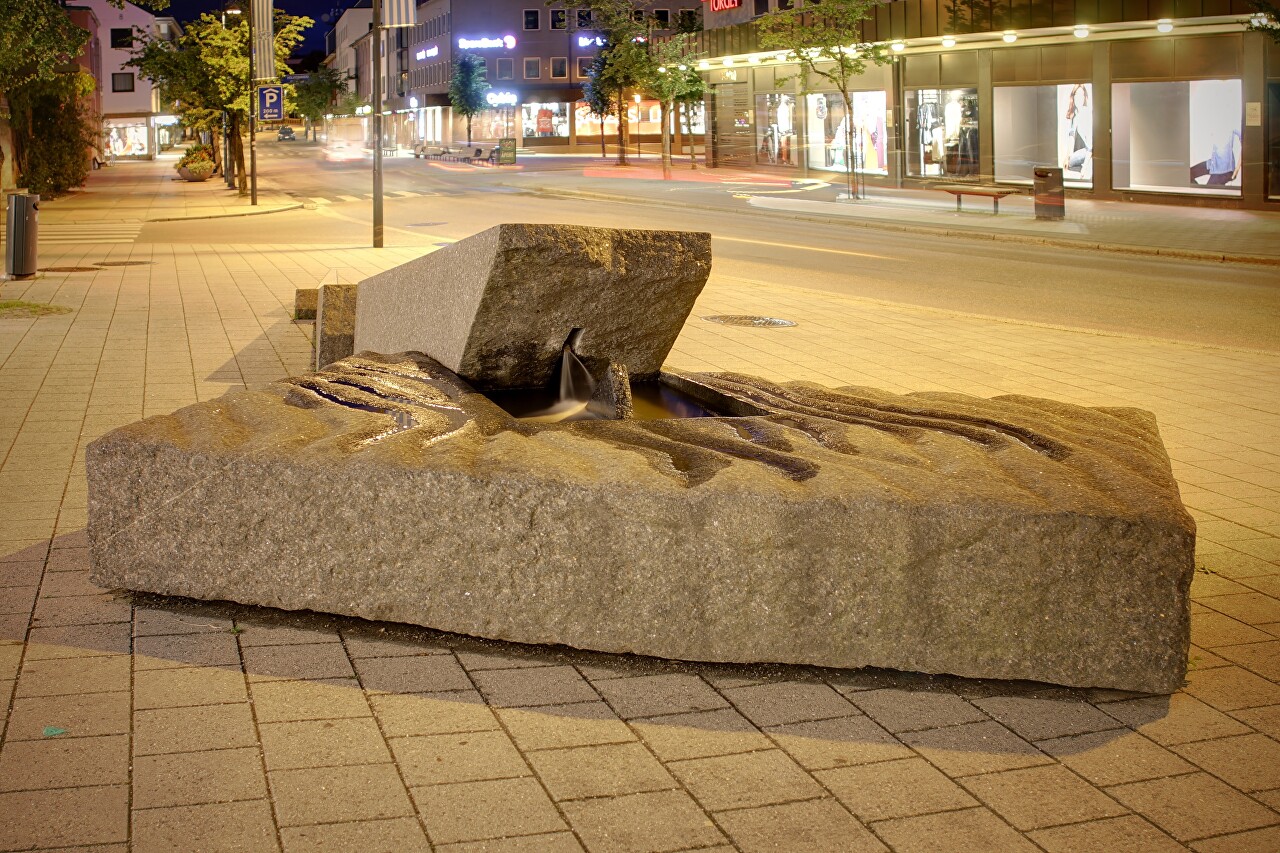 It depicts a spring gushing out of a stone.