Molde, the Northern Nice
The fourth day of the journey comes to an end and at dusk we arrive at the city of Molde, the capital of the Møre og Romsdal province (fylke). The town originates from a fishing village that appeared in the 11th-12th century. At the end of the middle ages, the village acquired commercial significance, Dutch merchants opened their trading posts here. In the 18th and 19th centuries, during the period of industrialization, Molde became the center of the Norwegian textile and clothing industry. The climate is Maritime, moderate, with warm summers and relatively mild winters. Thanks to the Gulf stream, in this area there are rarely prolonged cold spells, and the average temperature is much higher for this latitude. Frequent South-easterly winds bring warmth to the city, while in winter the temperature rises to +10°C, and sometimes + 15. This factor, together with the picturesque surroundings, the city was made attractive for recreation in the 19th century. High-ranking people did not disdain to spend time here - the German Kaiser even had a permanent residence here. Then the city received the unofficial nickname "North nice". However, in 1916, a fire broke out, destroying most of the wooden city and tourists forgot the way here for half a century. In April-may 1940, Molde became the last resting place of the Royal family and government during the occupation of Norway by Hitler's forces. The state's gold reserves were also taken here. In an attempt to prevent evacuation to England, the German air force reduced most of the city to rubble. After world war II, Molde was rebuilt and became one of the most important industrial and academic centers in Norway. At the same time, the city again became popular with tourists. Molde is called the city of roses and jazz, because the former, thanks to the climate, bloom here all year round, and since 1961, the city annually hosts the international jazz festival, the oldest in Europe.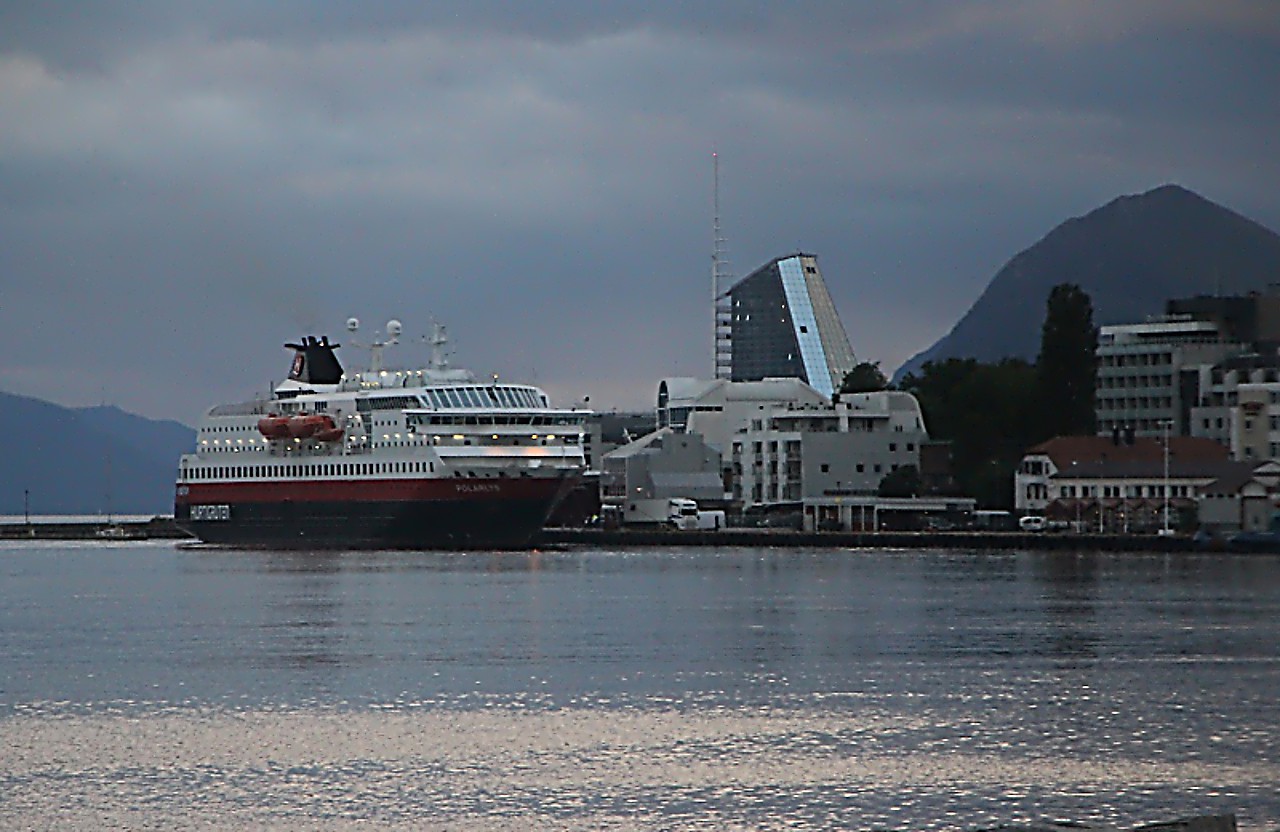 We are planning to spend the night here. Scandic Alexandra Molde hotel is located on Storgata street, which runs along the central part of the city. In front of the hotel there is a small and neat Alexanderpark.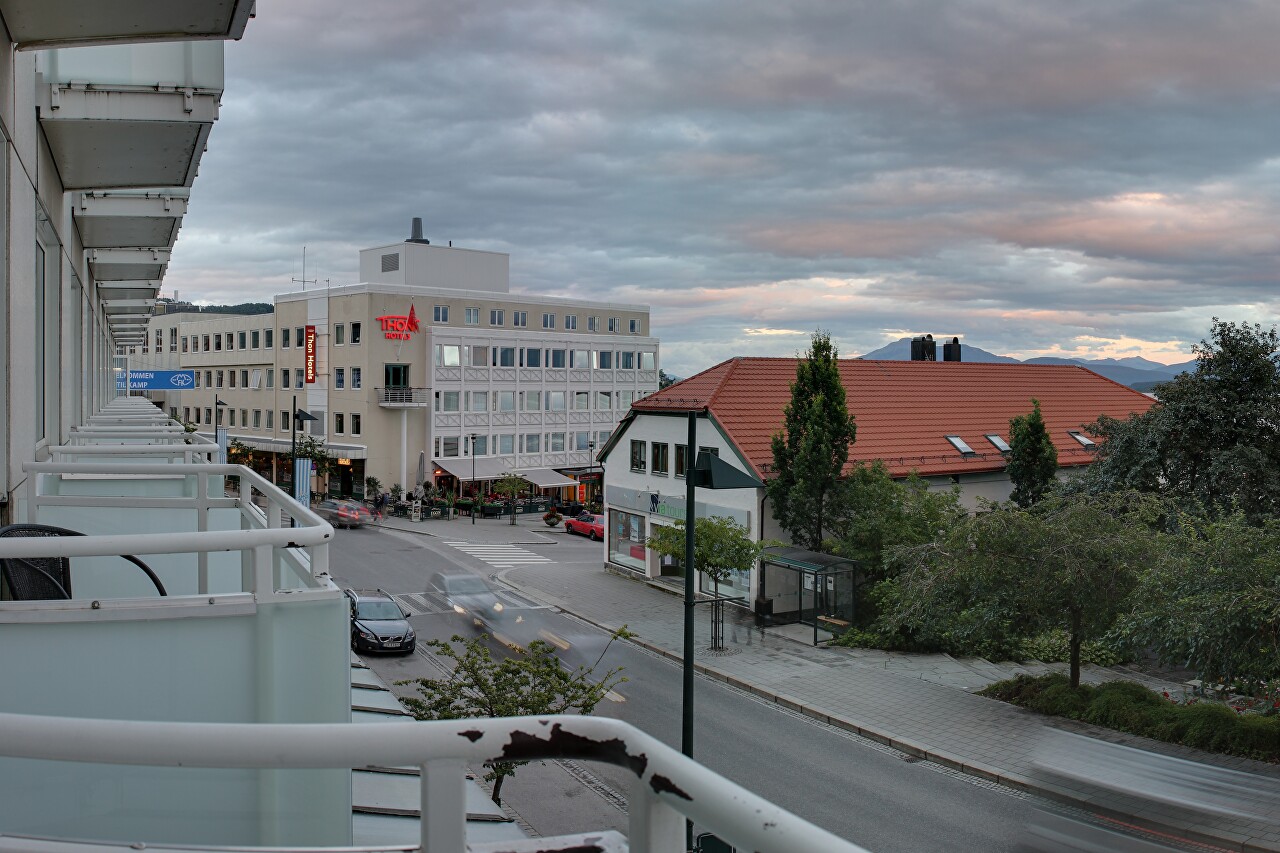 Directly opposite the windows of my room was the cruise dock where the Hurtigruten Nordkapp liner was parked.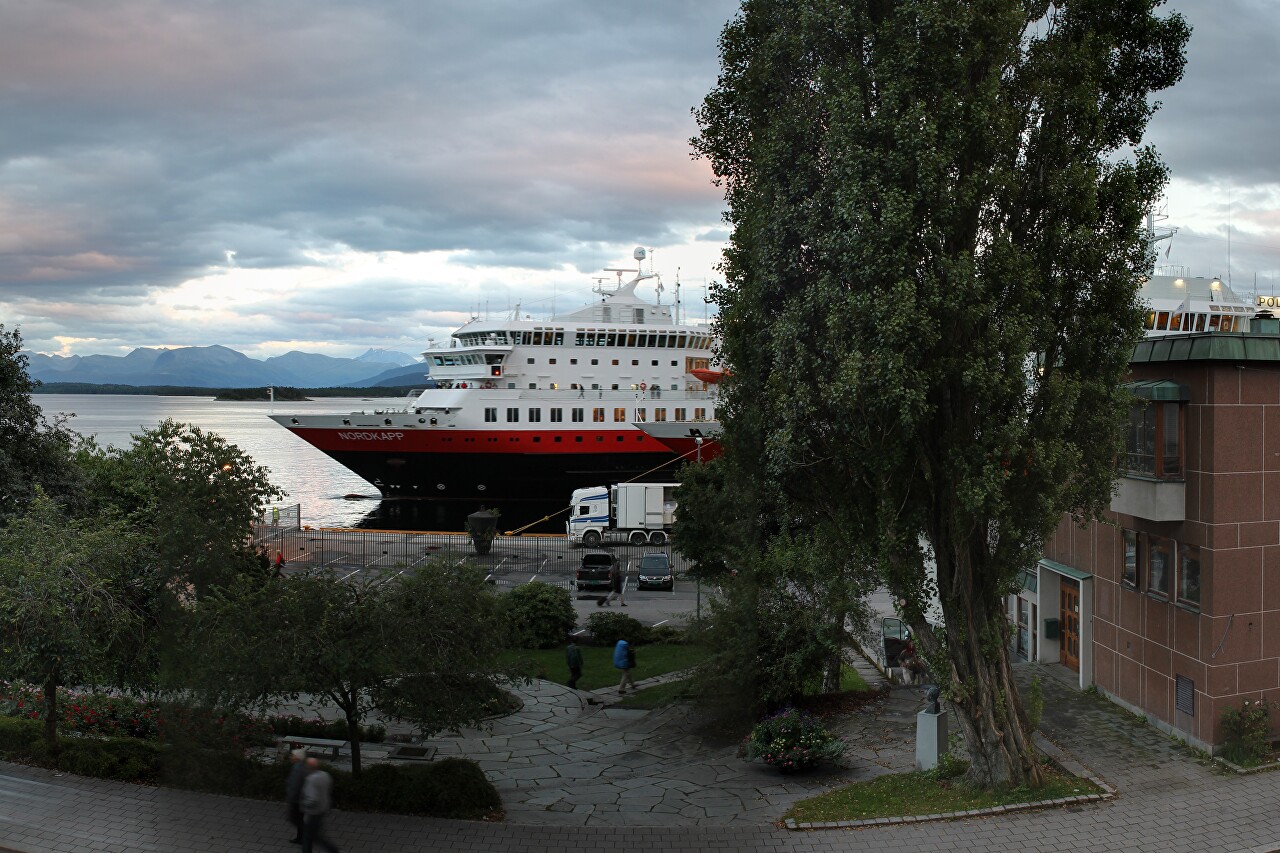 Looking ahead, I will say that in the morning from the window I had a chance to admire how such a miracle approaches the pier - Clib Med 2 cruise sailinship.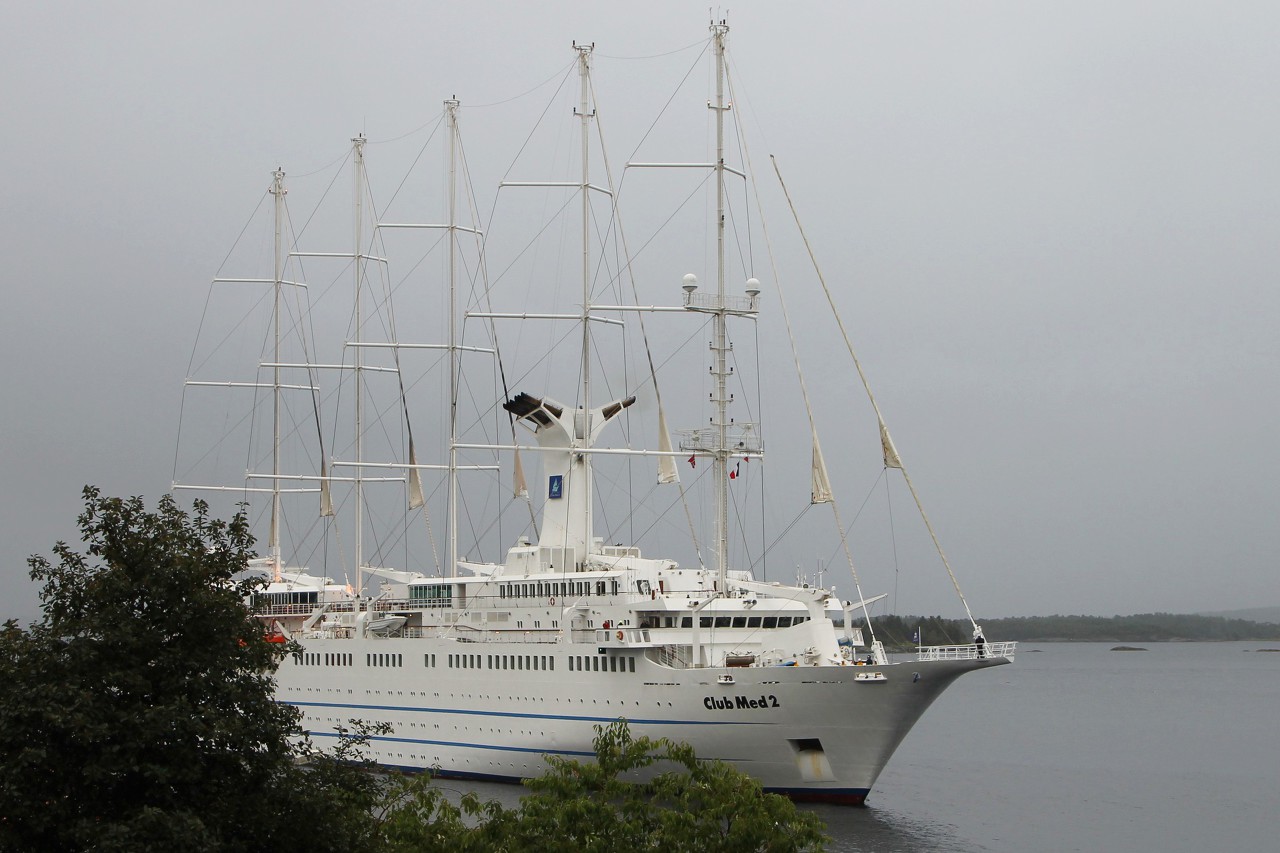 To the right, from the balcony, you could see an office building of ultra-modern architecture, similar to the spirit of the city center, the historical building was destroyed during the war.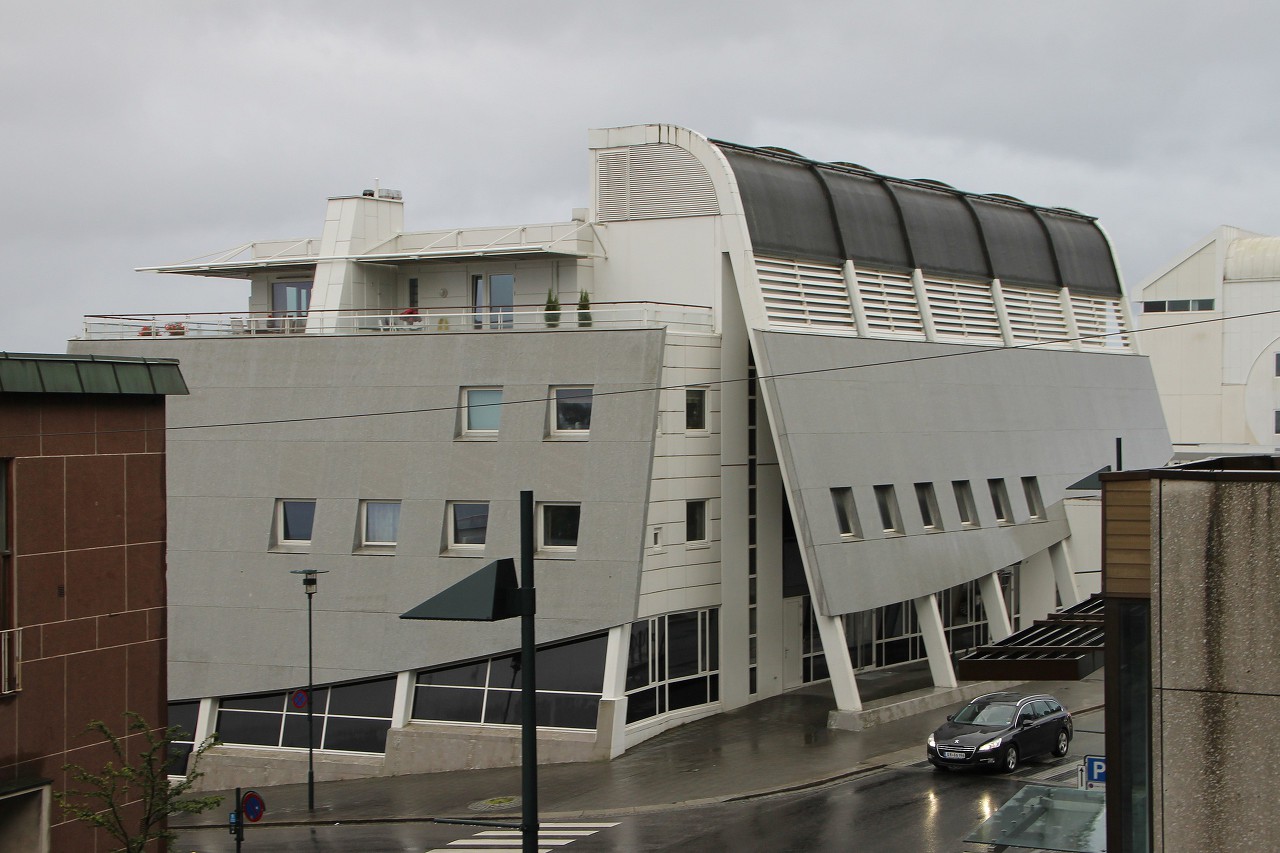 Molde in our trip is only a place to stay for the night, no cultural program is provided here, but although it was already ten o'clock in the evening, I went for a walk, read more about it.