Halsa - Kanestraum Ferry
We continue to move West on the E39 highway. About an hour and a half after leaving Trondheim we saw the waters of the Halsafjord.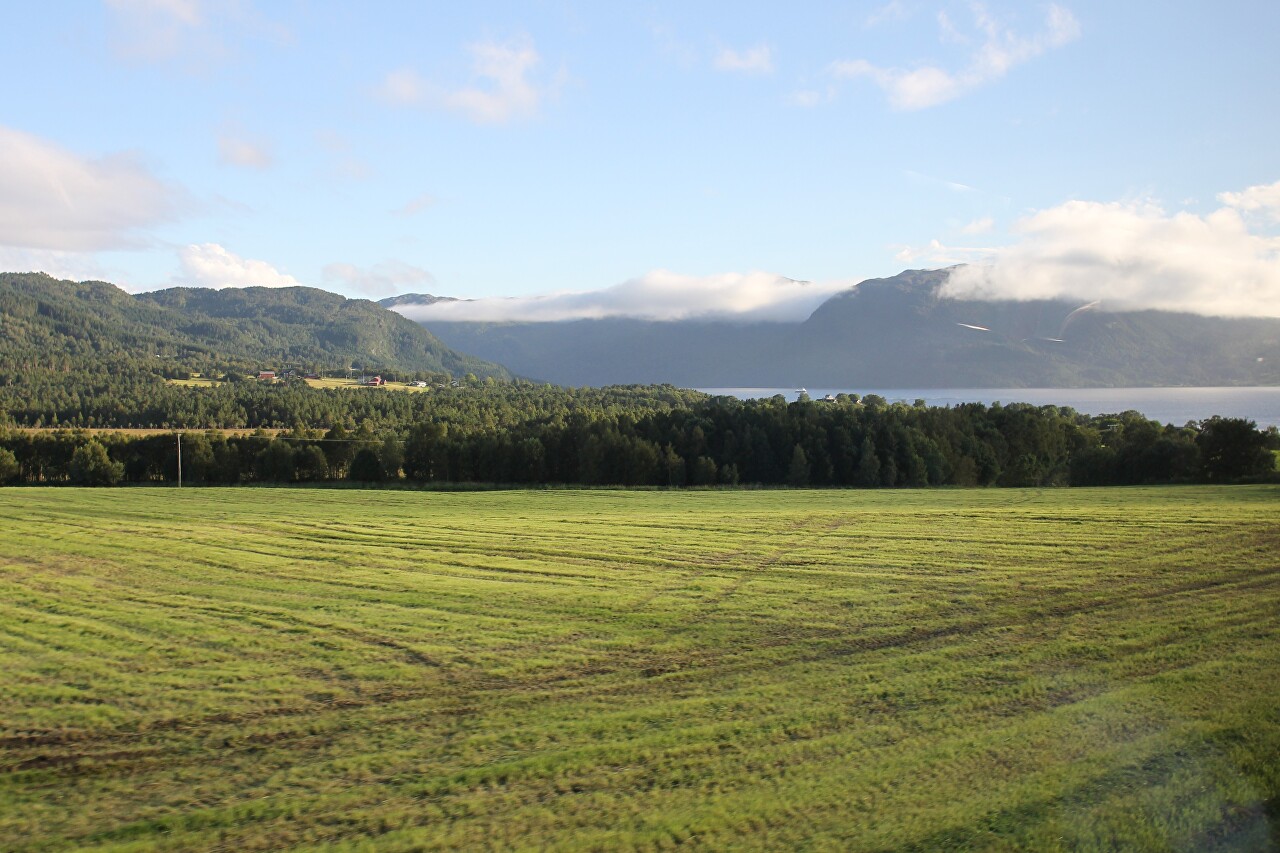 Now we're on the territory of the commune (municipality) Halsanaustan, located near the mouth of the fjord.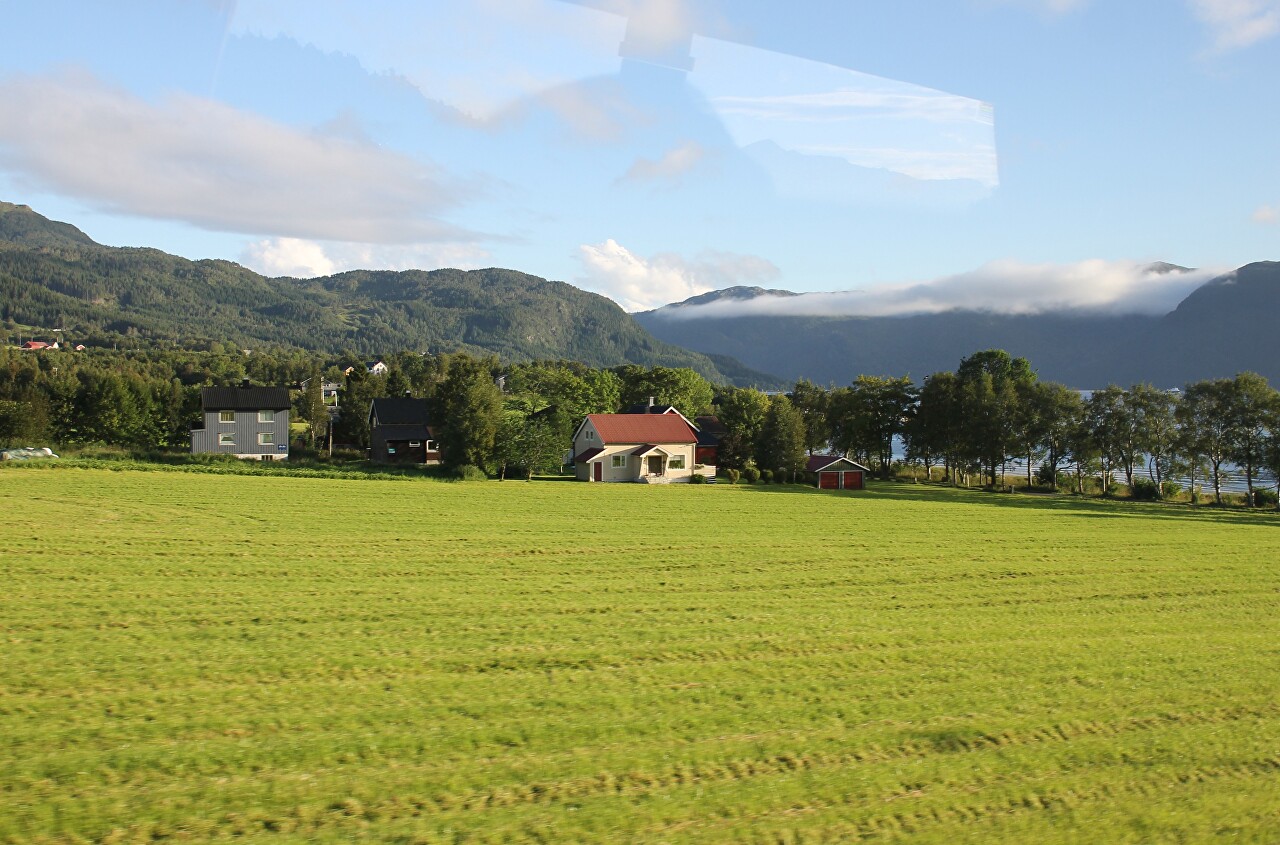 Here we have to cross about six kilometers of water by ferry of Halsa-Kanestraum line (map).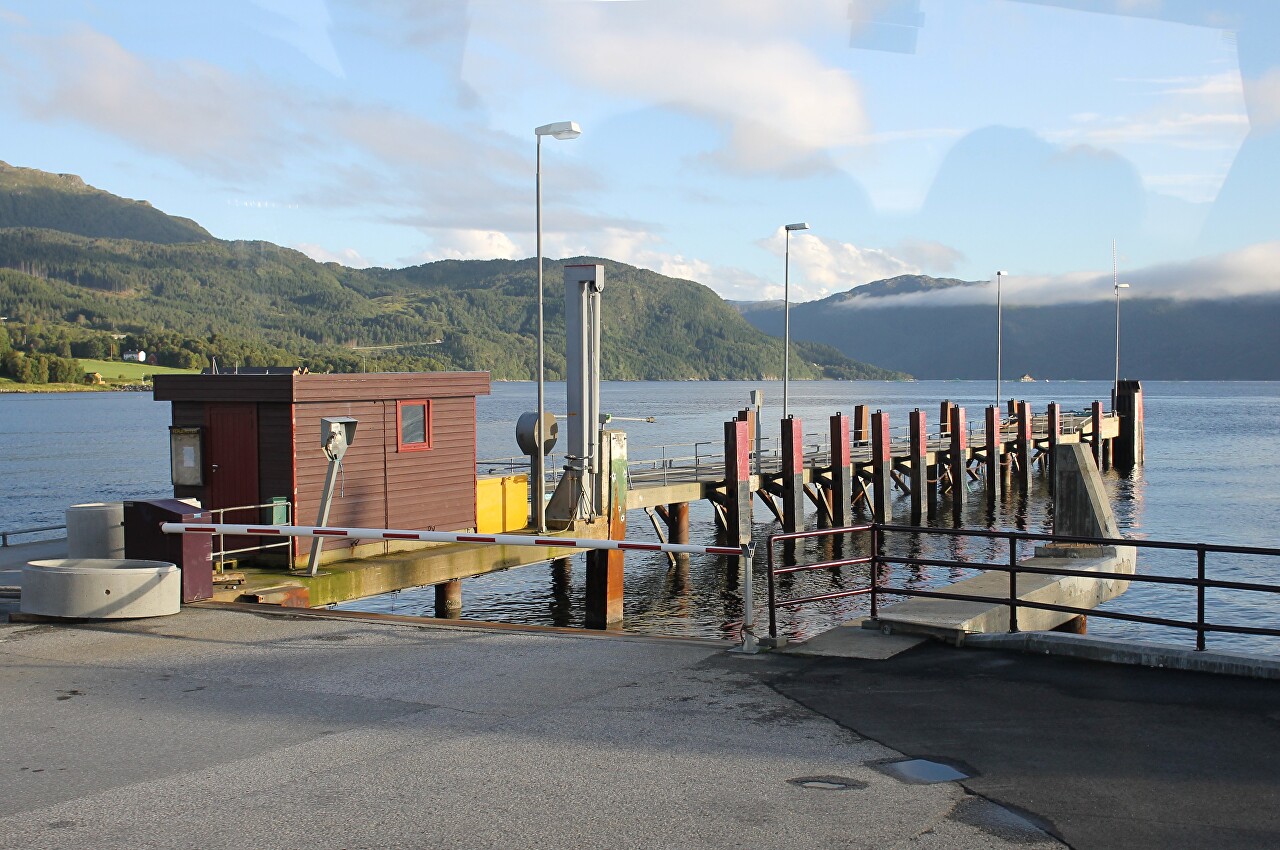 Our bus drove without any stop on the deck of the ferry, after which the ramp was closed and the ferry went to sail. The ferry Hals-Kanestraum services by Fjord-1 company, ferries run around the clock, during the day, from 9:00 to 21:00 ferries depart every 20 minutes. At night, an hour or an hour and a half interval, morning and evening 30-40 minutes. The crossing takes only 20 minutes.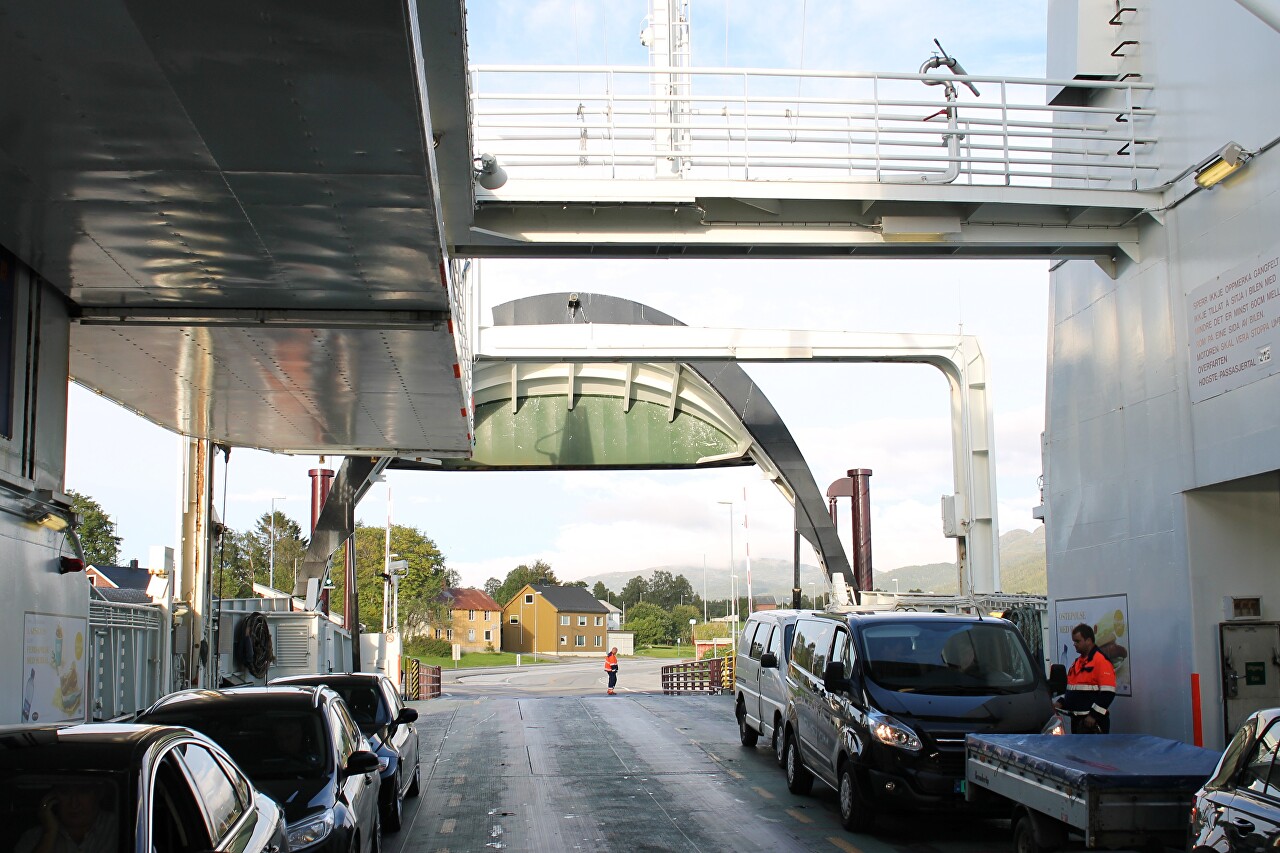 The cost of crossing for a car up to 6 meters 106 NOK. Adult passenger fare is 40 NOK. (full timetable and prices). Payment directly on board by credit card. About cash payment I do not know, none uses them in Norway.