West Trøndelag. Vinje Fjord
Leaving Trondheim, continue on the E39 highway through the western part of the Trøndelag province. This is an area with gently wooded hills and rare farms, there are almost no tourist attractions and this area is of interest only for lovers of wildlife and ecotourism.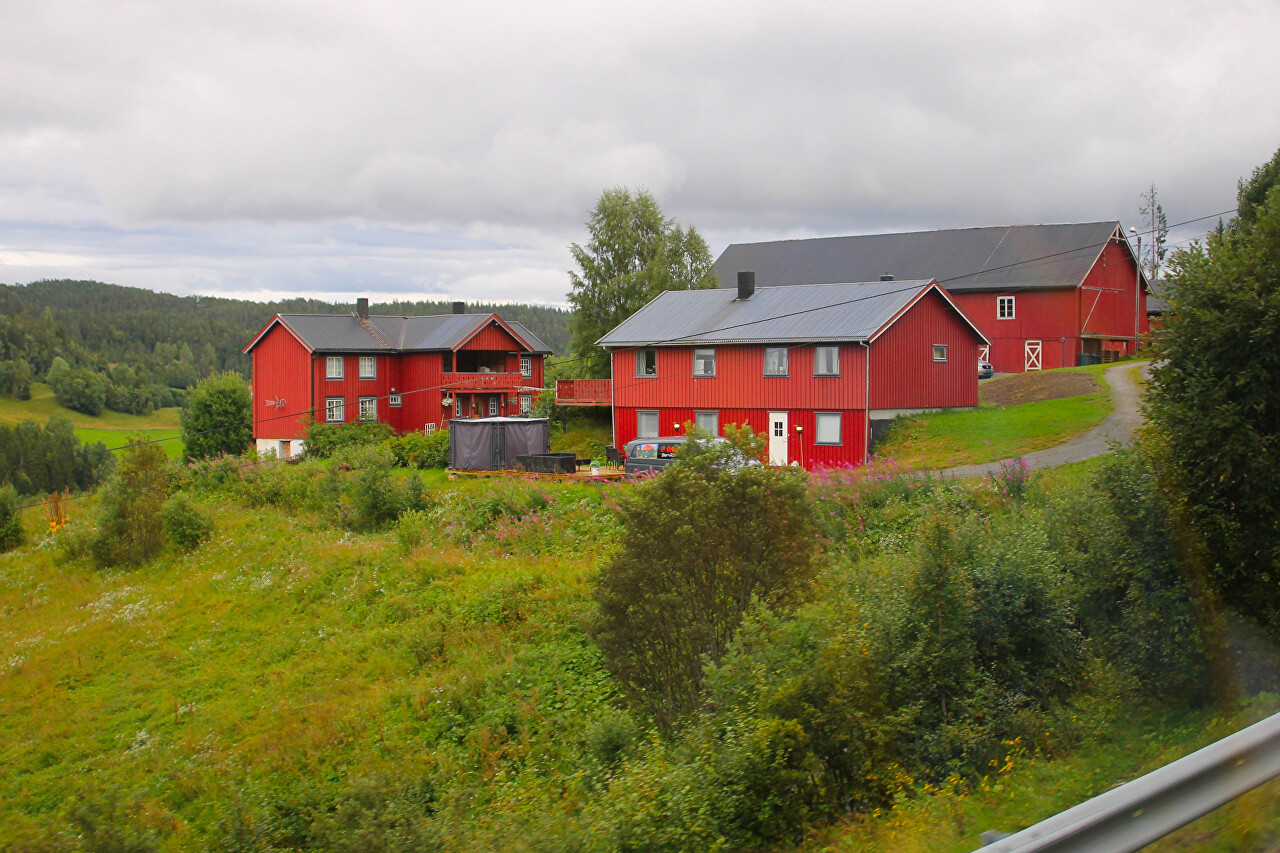 After an hour's drive, the waters of Lake Søvatnet, which stretches for almost 10 km, opened up on the left.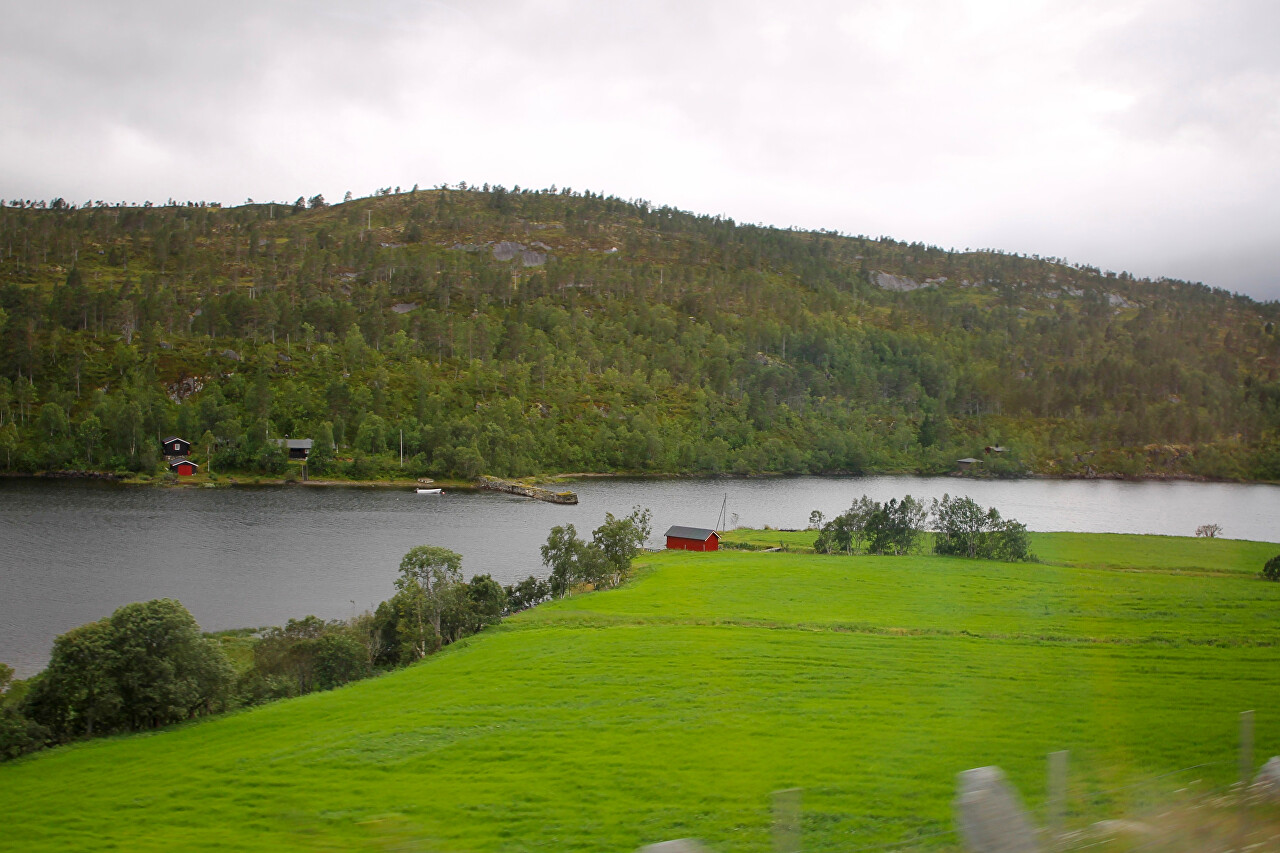 In the western part of the lake, you can see a dam that raised the lake level by 20 meters. Water from the dam flows through a ten-kilometer tunnel to the Søa power plant. The power plant was built in 1967, with a capacity of 37 megawatts, and the main consumer of electricity is the Holla Metall steel plant in Kirksæterør.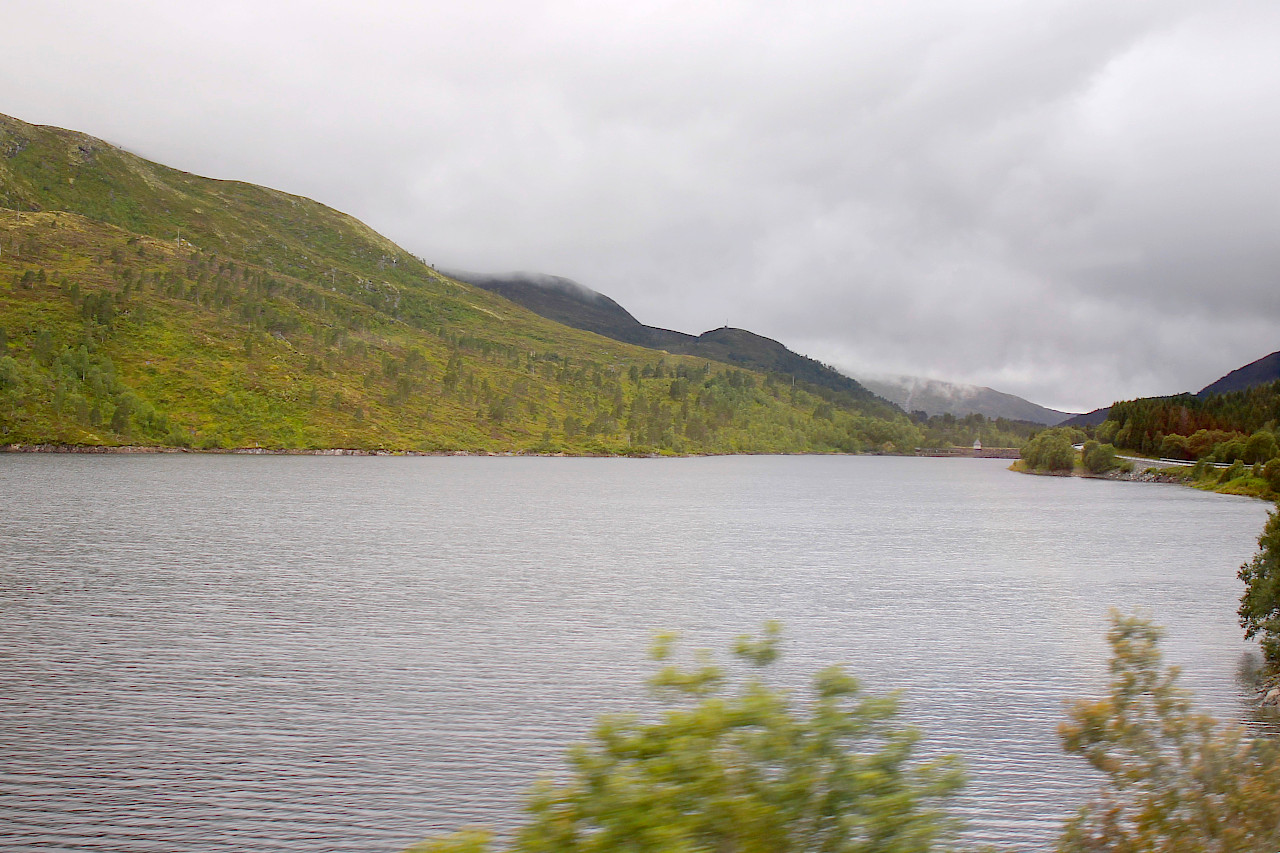 Then the road descends to the shore of Vinje Fjord, which stretches for almost 50 kilometers. The E39 highway runs along its southern shore for almost its entire length. The slopes of the mountains on the northern shore are covered with a walnut forest, considered to be the largest in Europe. The waters of the fjord are rich in fish, traditionally herring was caught here, but you can also catch salmon and cod weighing up to 20 kg. The waters of the fjord border the province of Trøndelag and Mer og Romsdal.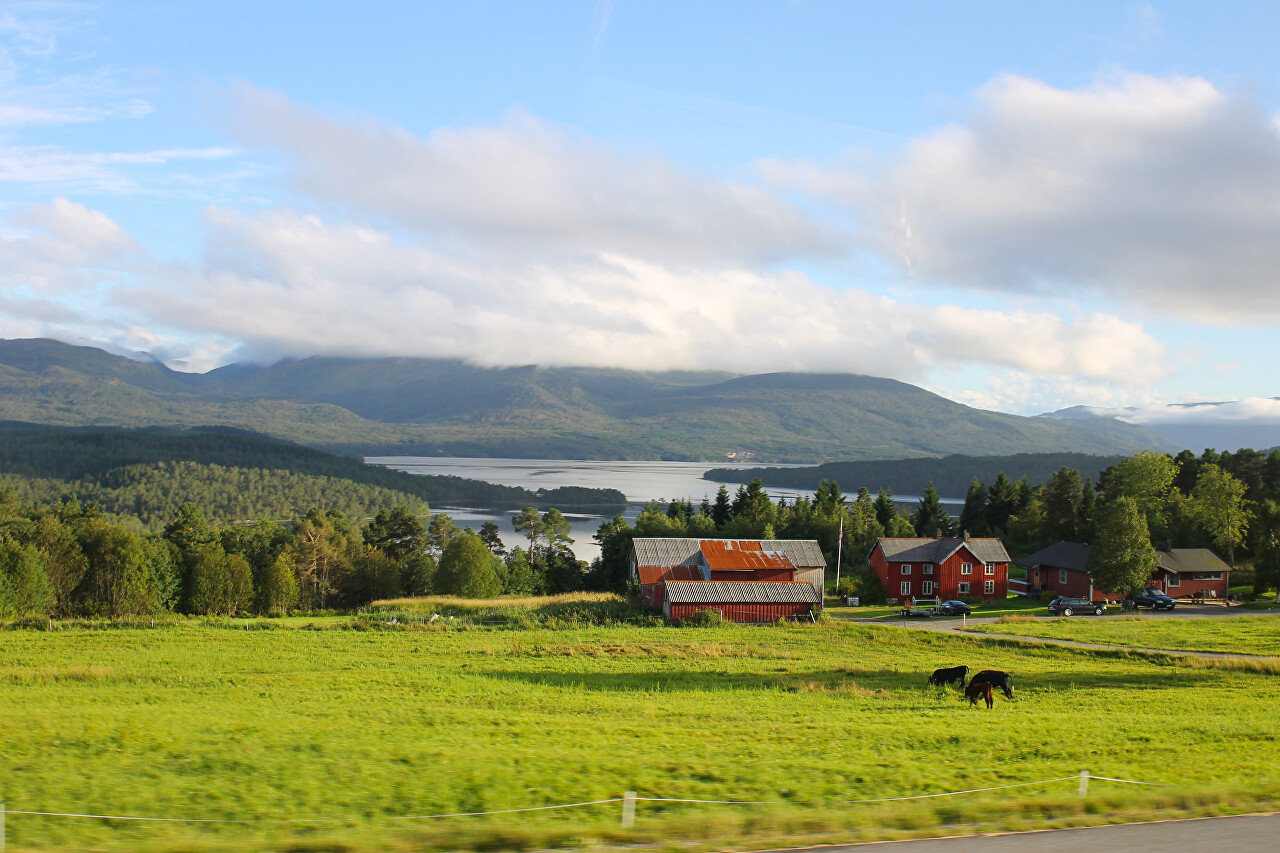 On the other side of the road are the green fields of the Hestnes Valley. This is already a more populated area.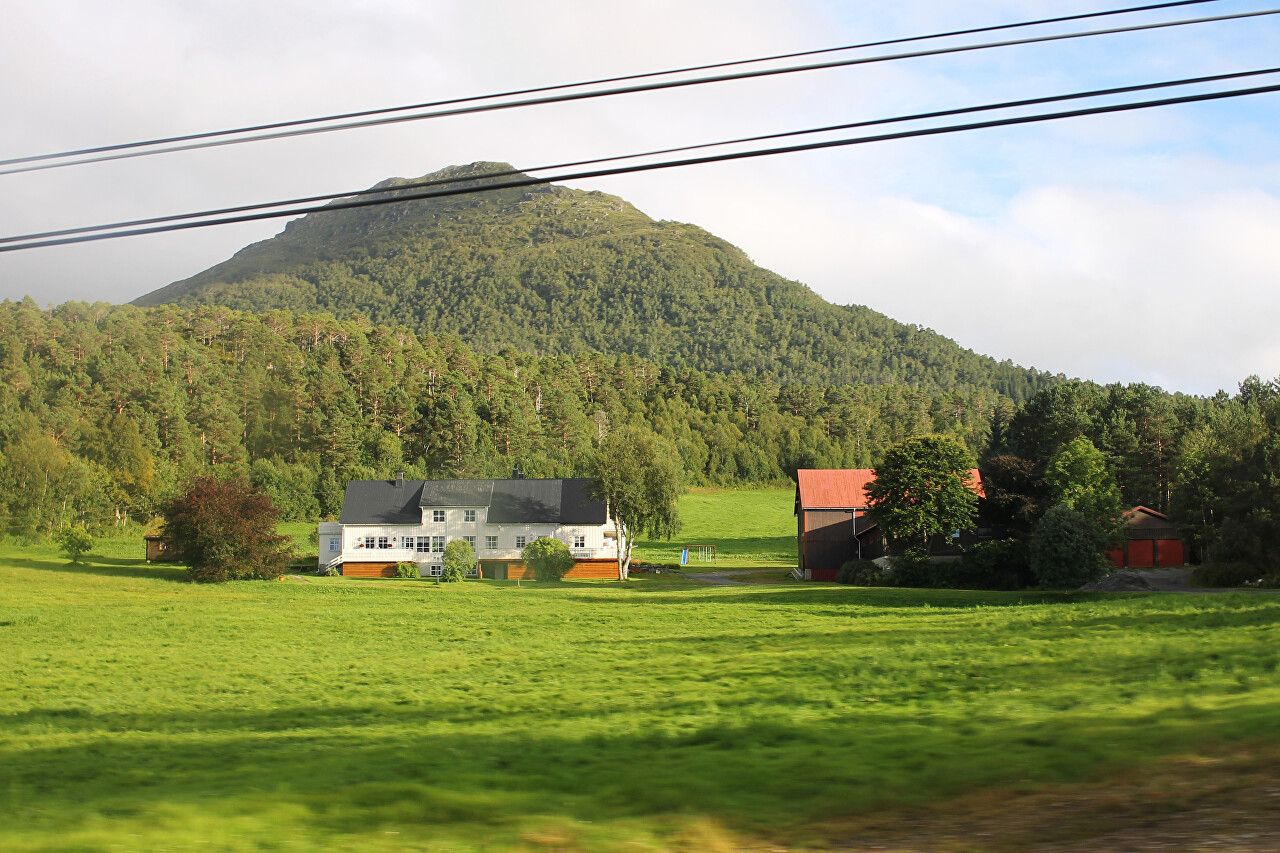 On the top of the valley stands the steep mountain Tindan with a peak at an altitude of 724 meters.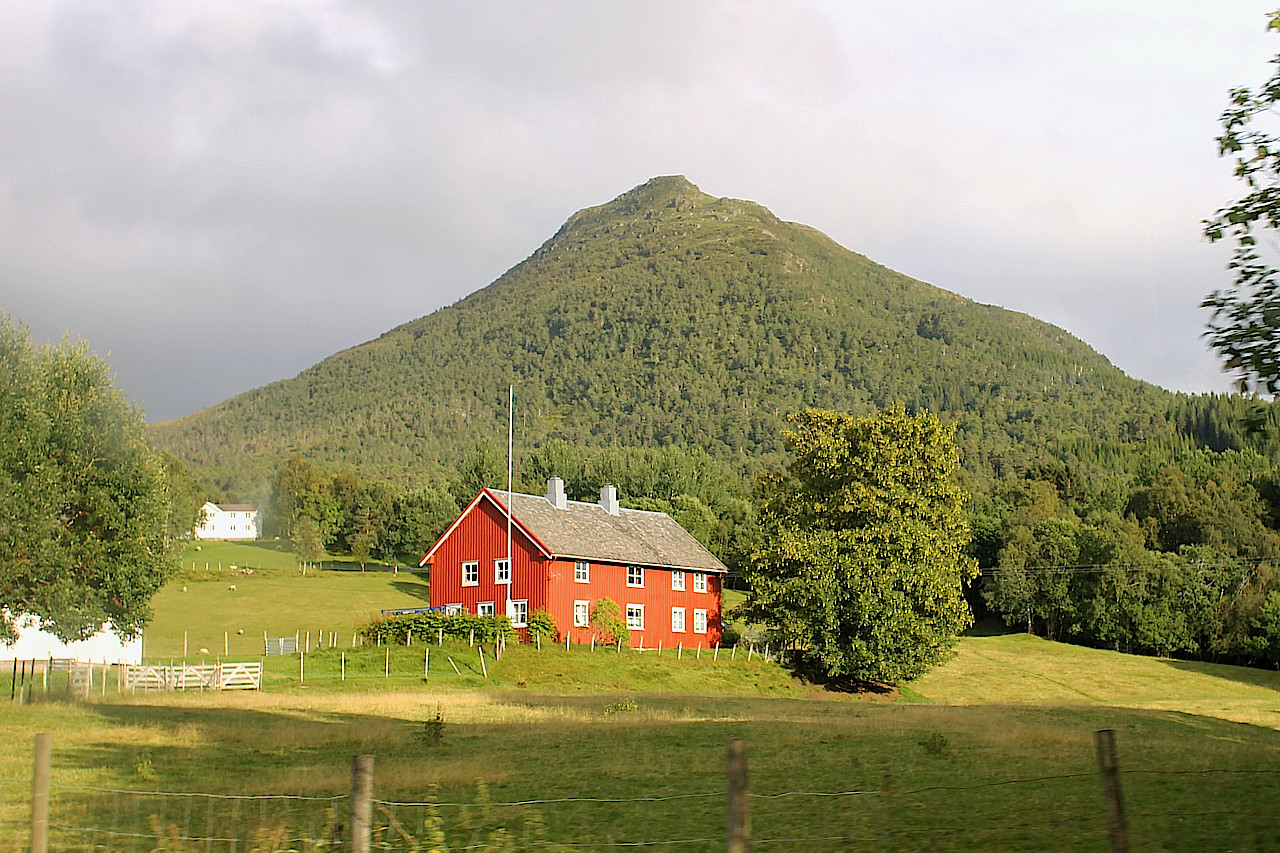 In the distance, you can see the Saksa mountain range with a maximum height of 902 meters. To its right, the waters of Skålvikfjorden glisten. This is an arm of Vinje Fjord with a length of 9.5 kilometers. In 2002, part of its shores was declared the Reitvågen Nature Reserve.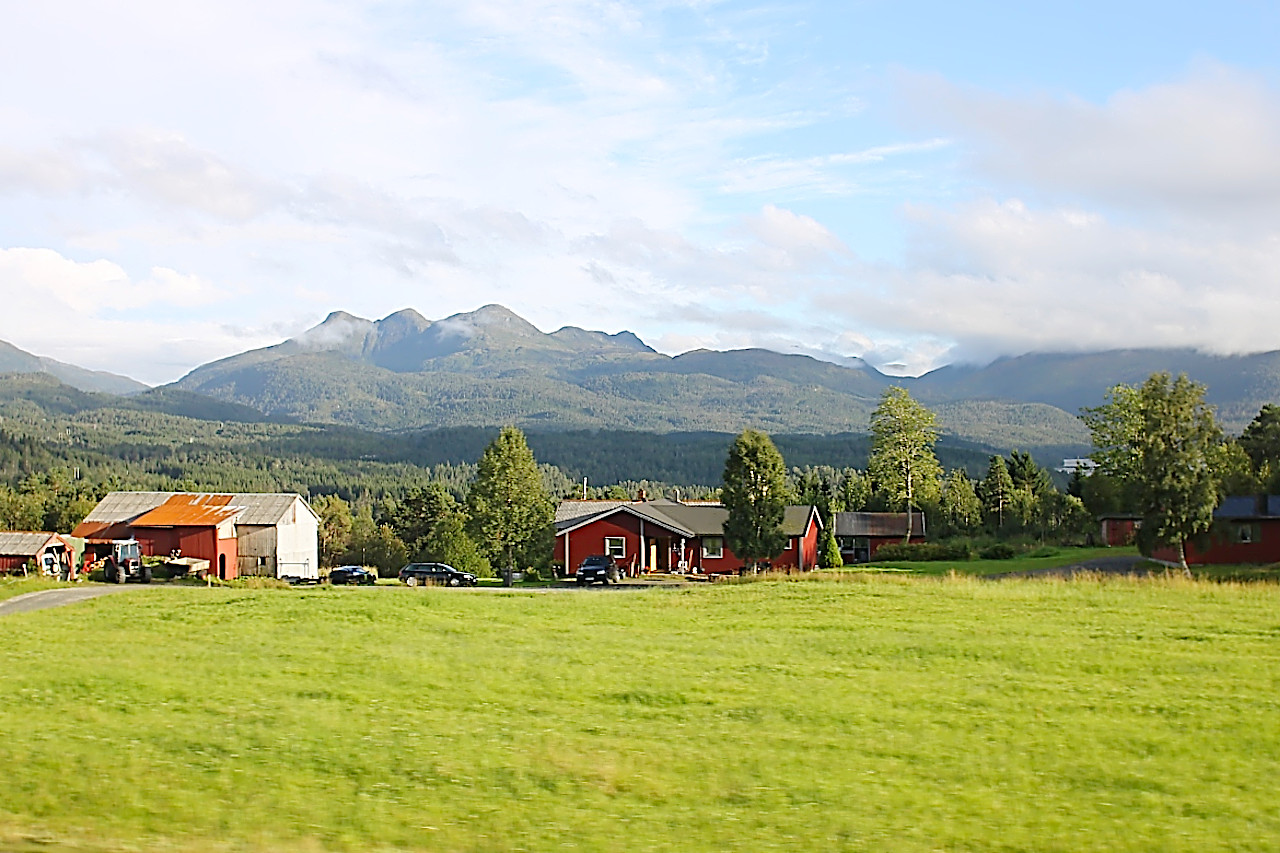 The tiny town of Liabøen, the center of Halsa commune, has just over two hundred inhabitants.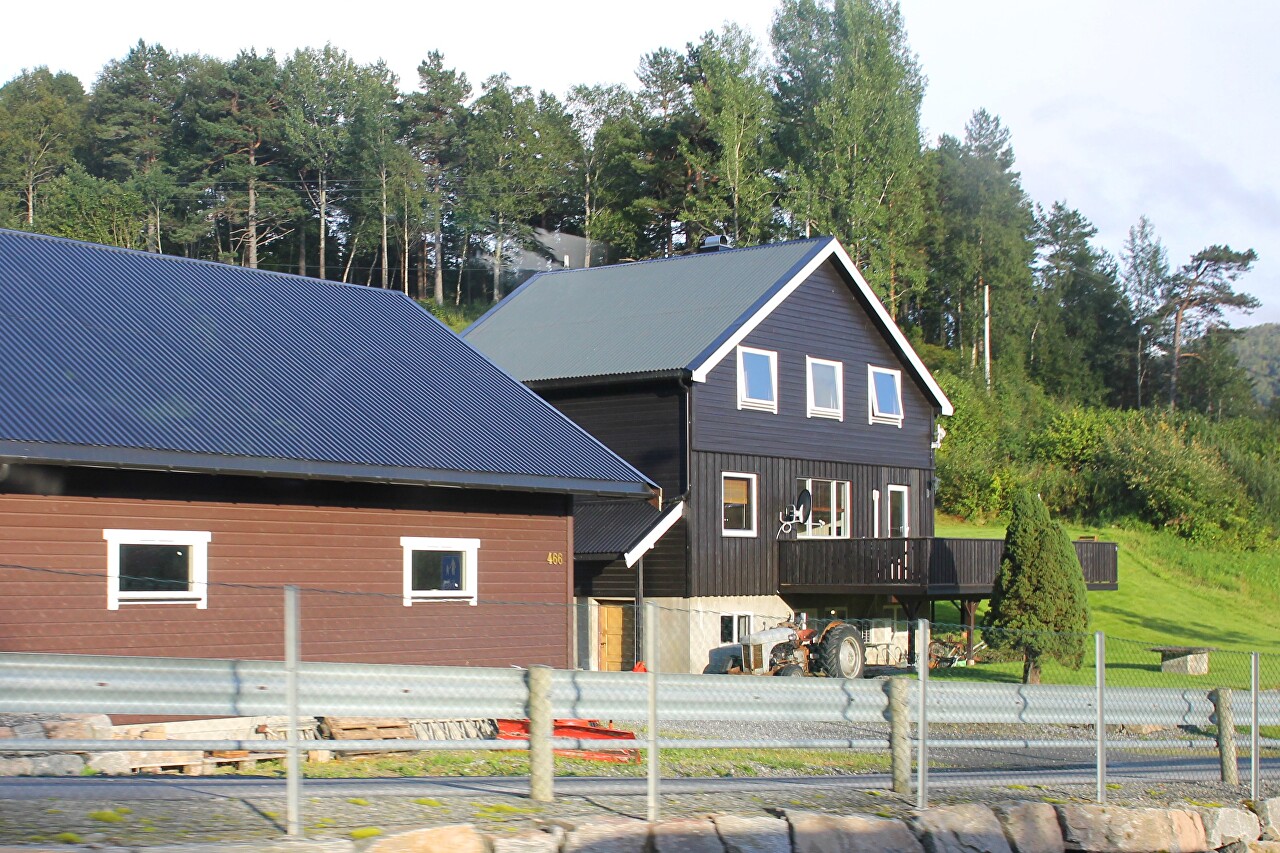 This is a typical Norwegian farming district center, with public authorities, a school, a bank, a cafe and a shop.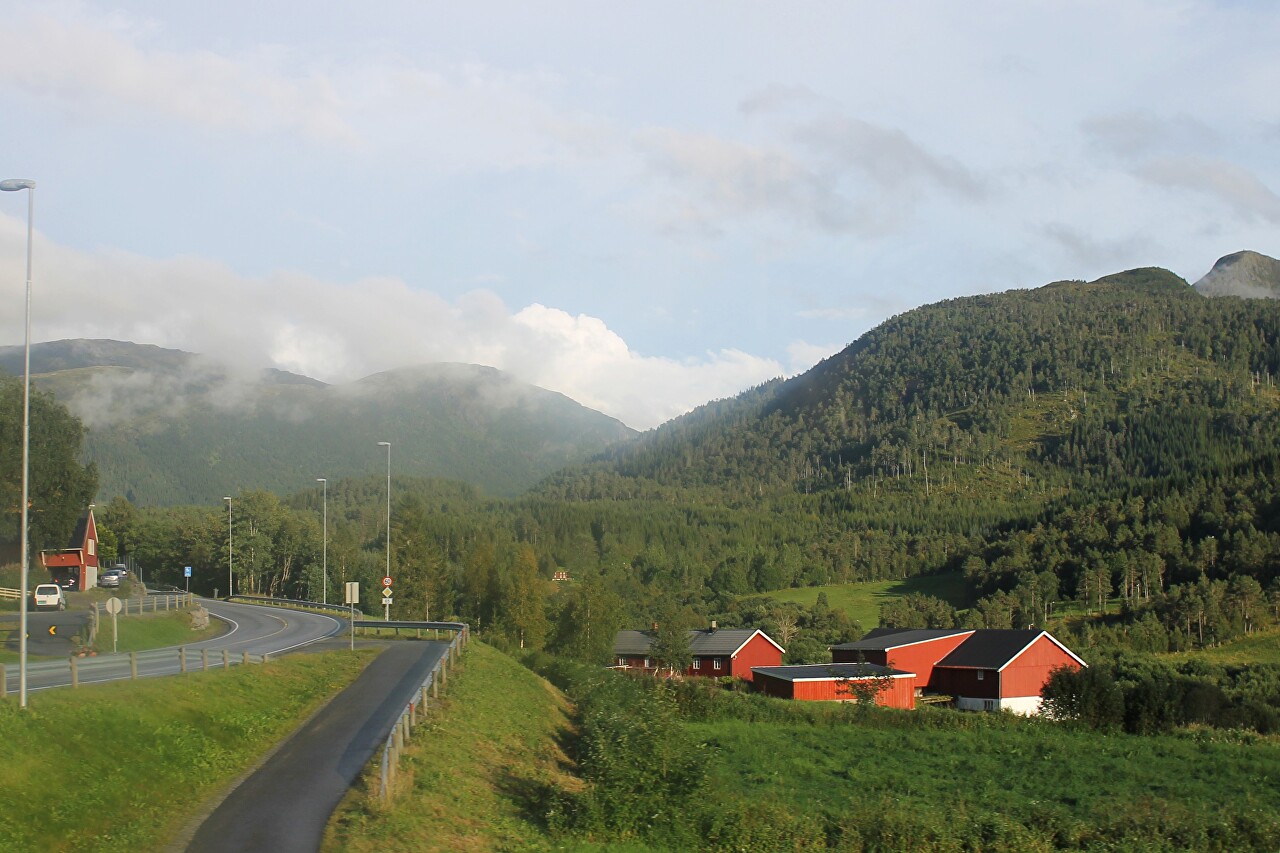 Further on, among wide fields with single farms, the road descends to Halsafjord, where we will have to take the Halsa-Kanestsraum ferry.