Helsinki Central Station and Rautatientori Square
My walk through Helsinki is coming to an end. After walking along Mannerheim Avenue, I stopped at the Makkaratalo shopping center, where I bought food for the trip, and went out to Kaivokatu Street, to the Central Railway Station (Helsingin päärautatieasema). It is a major transport hub of the Finnish capital region and an architectural monument. It was built in 1904-1914 by architect Eliel Saarinen in the Art Deco style.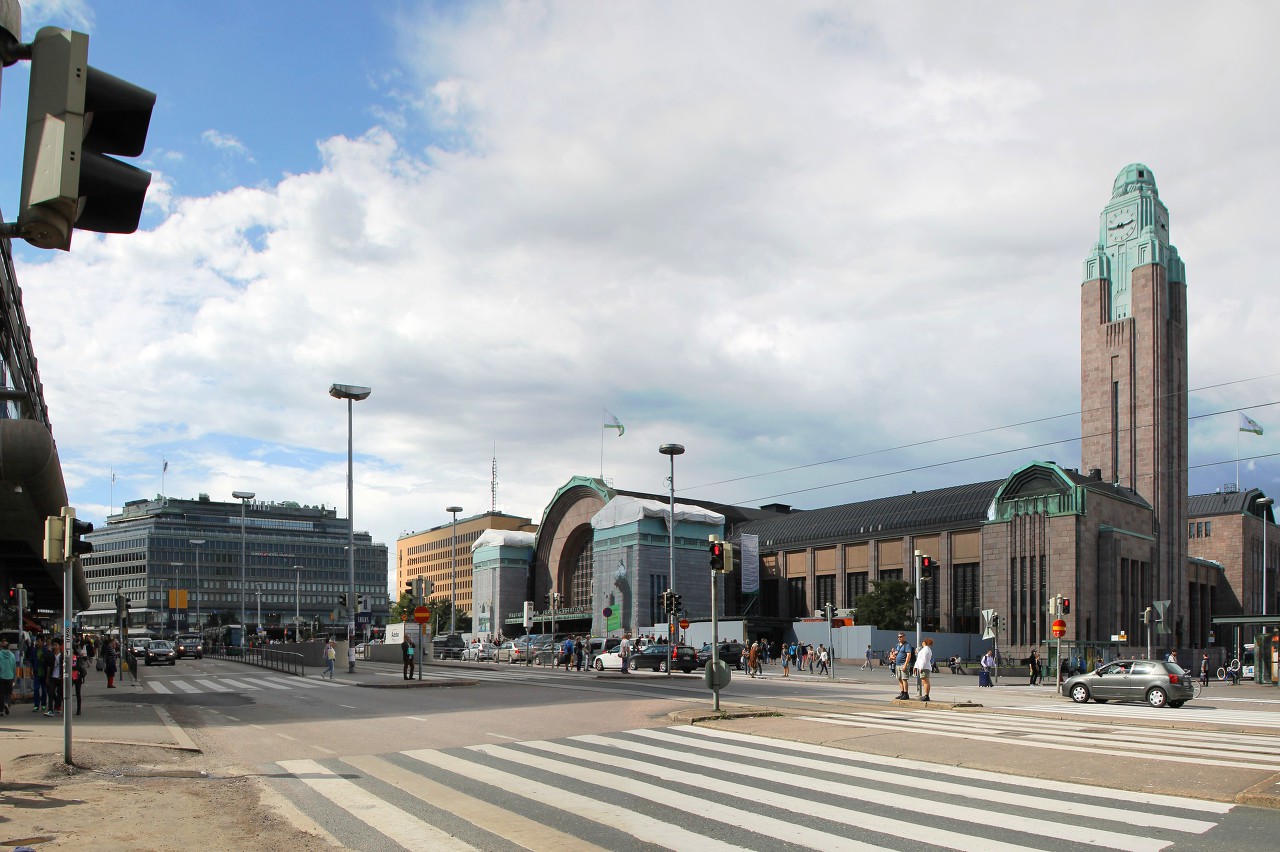 The granite sculptures of stone giants that adorn the facade are made by sculptor Emil Wikströmin.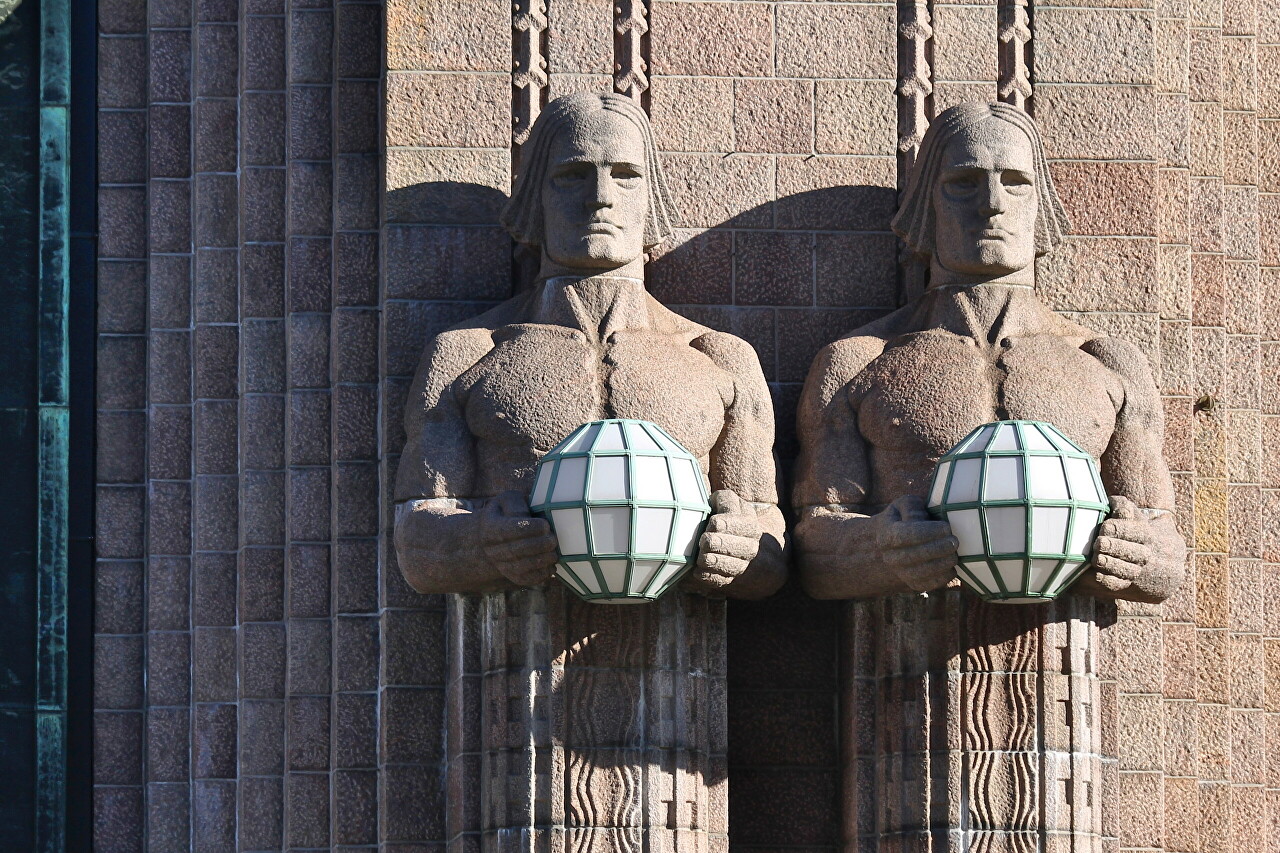 Both commuter trains, including those to the airport, and long-distance trains depart from the station. In addition, the station building houses the entrance to the largest passenger station of the Helsinki metro. You can read more about the station and its history in a separate article.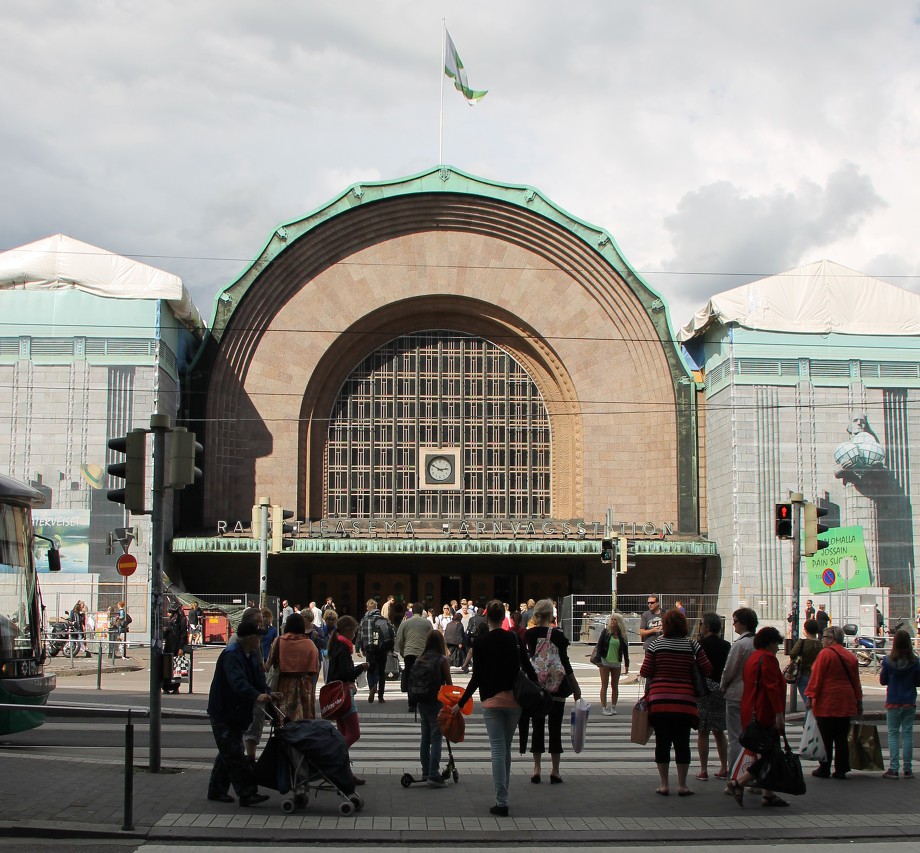 To the left of the station, we can see the Sokos department store, built in 1952 by Erkki Huttusen, and the post office building (Pääposti Helsinki).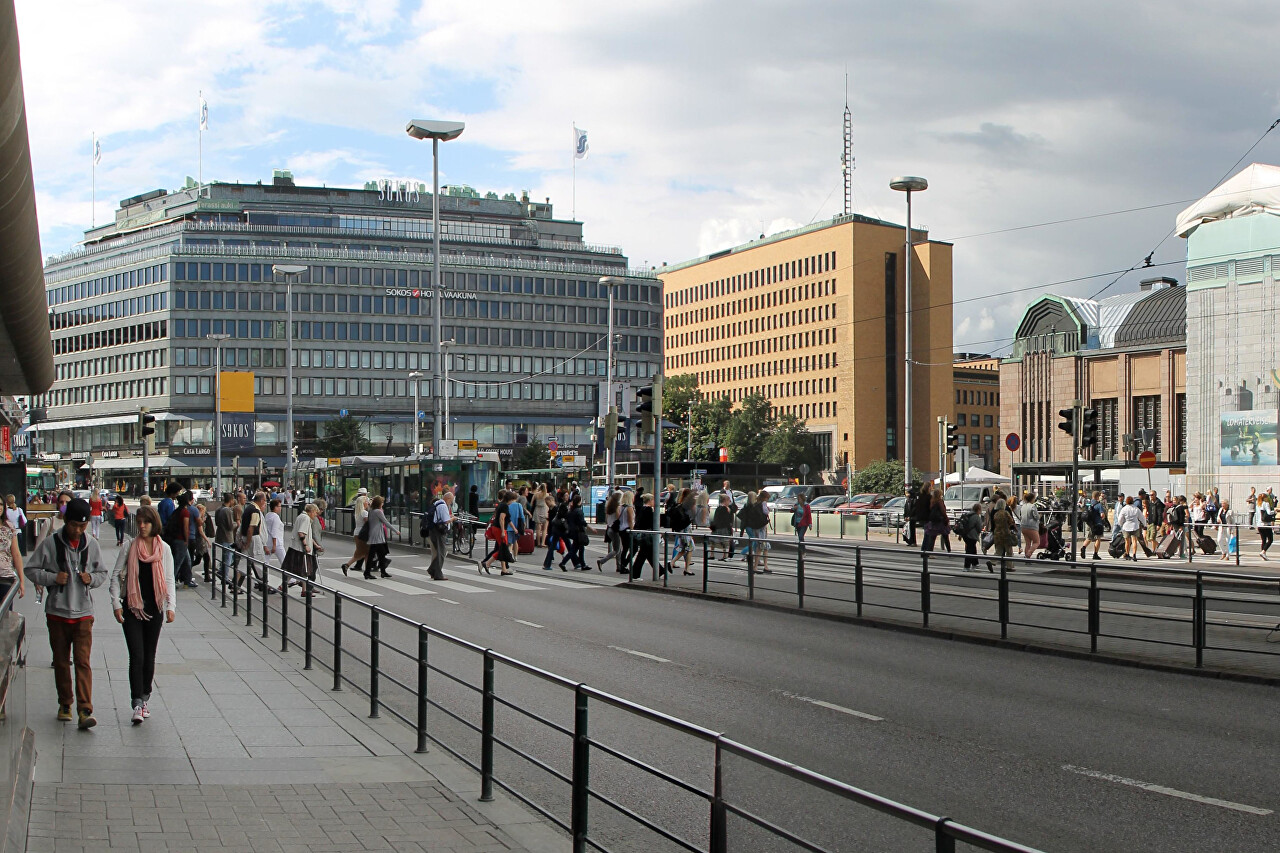 To the right of the station is Rautentori Public Square, which literally translates from Finnish as "Railway Square".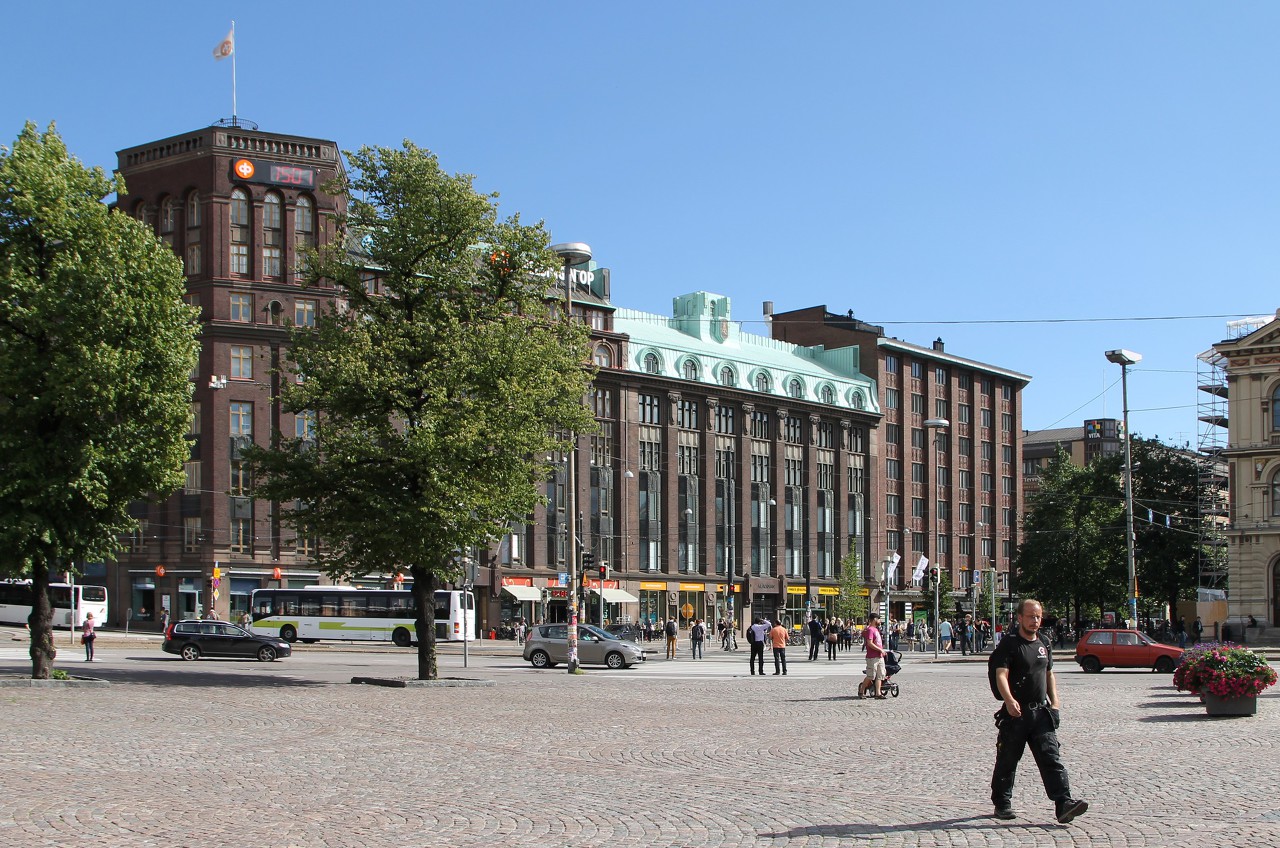 On the north side of the square is the Finnish National Theatre (Suomen Kansallisteatteri), opened in 1902. You will learn more about the history of Finnish drama and the theater building in one of the following articles.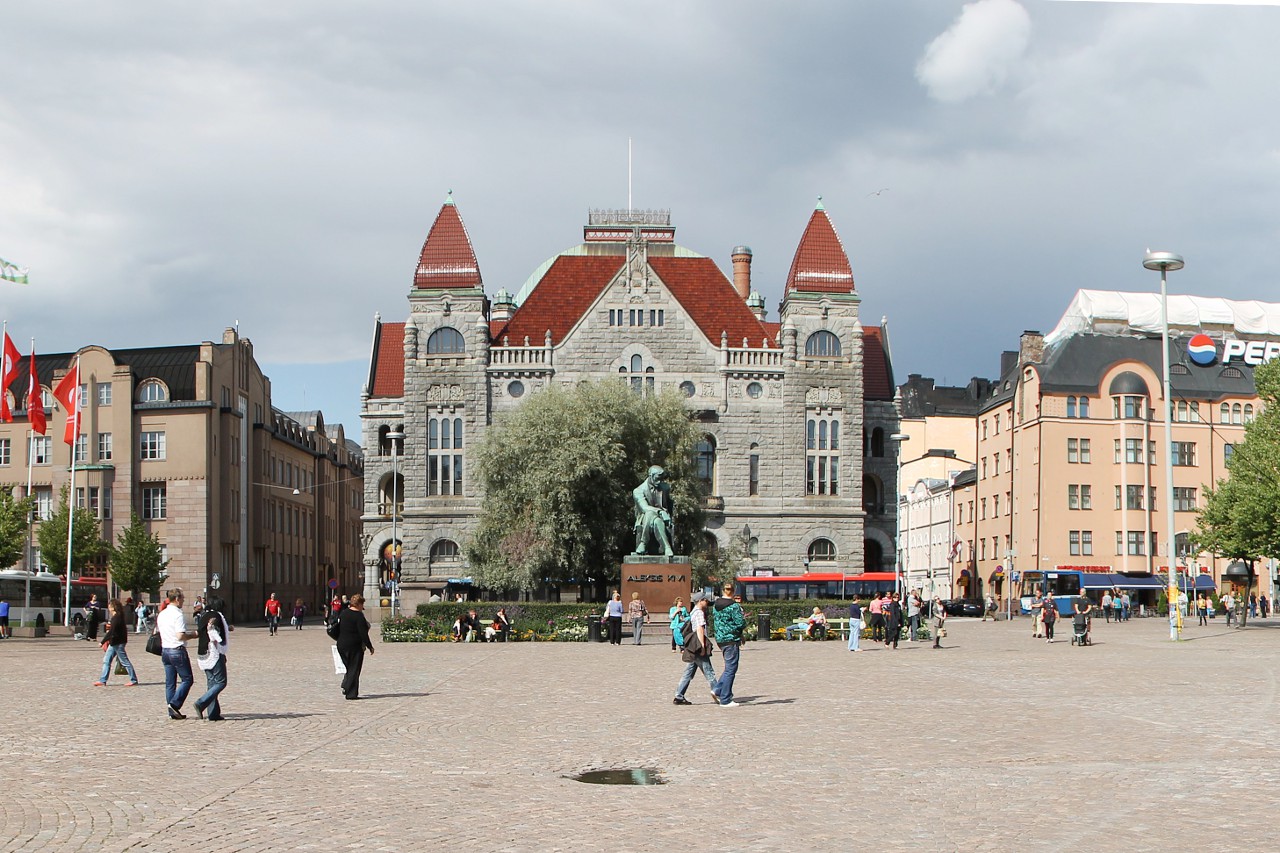 In front of the theater in 1939, a monument to the national Finnish writer Alexis Kiwi (1834-1872) by Väine Aaltonen was opened.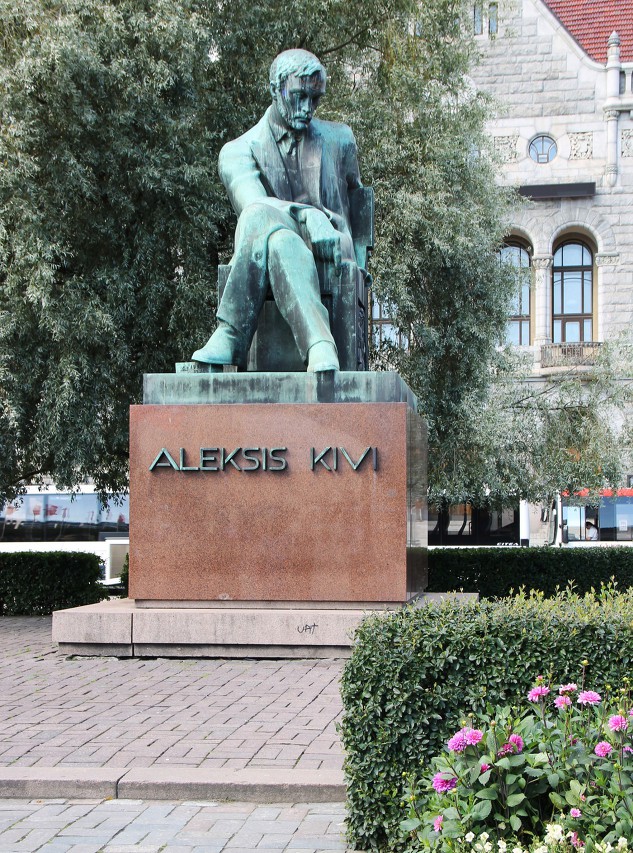 On the south side of the square is the State Art Museum "Athenaeum", designed by Theodor Heyer in 1887. The museum has the largest collection of Finnish art.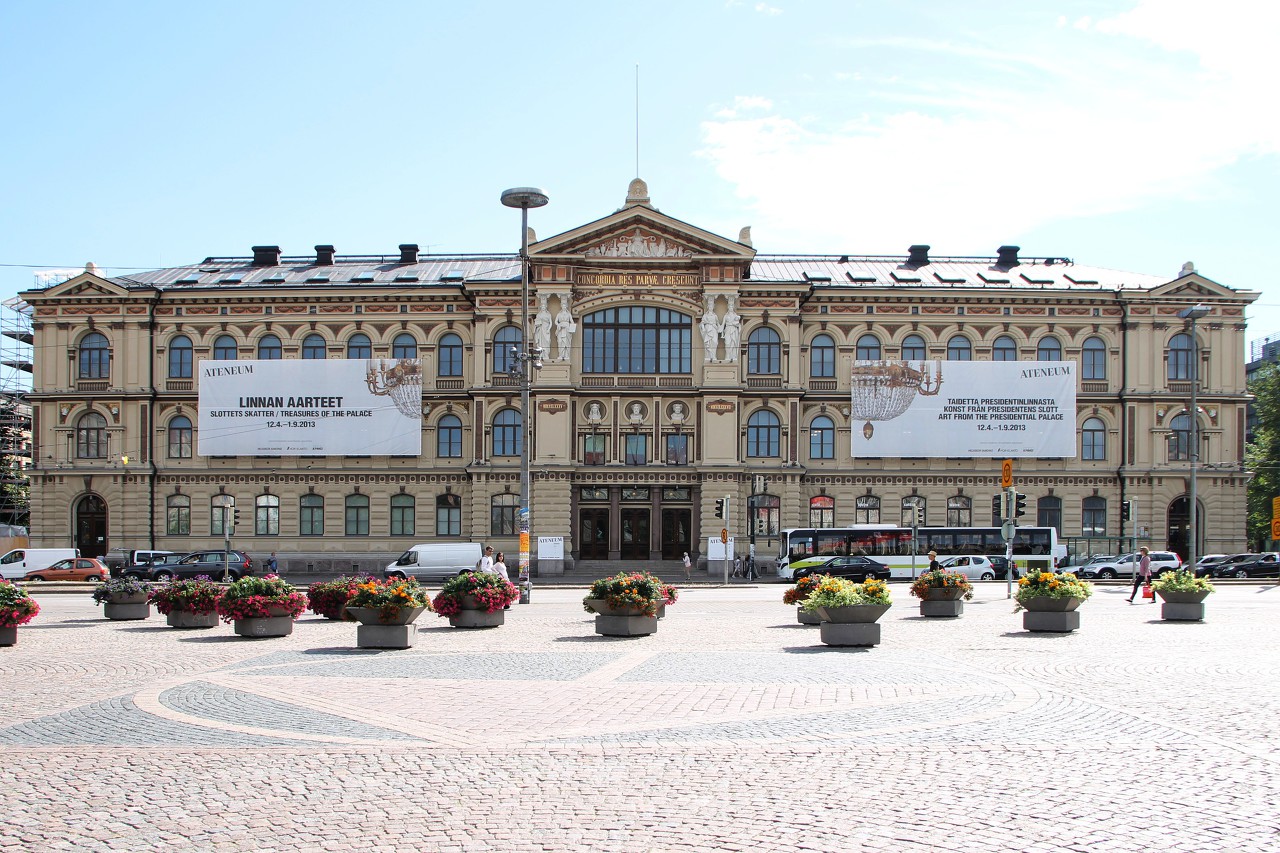 On the east side of the square is a beautiful neo-Baroque building built in 1898. Originally the Fennia Hotel, it is now home to the Grand Helsinki Casino.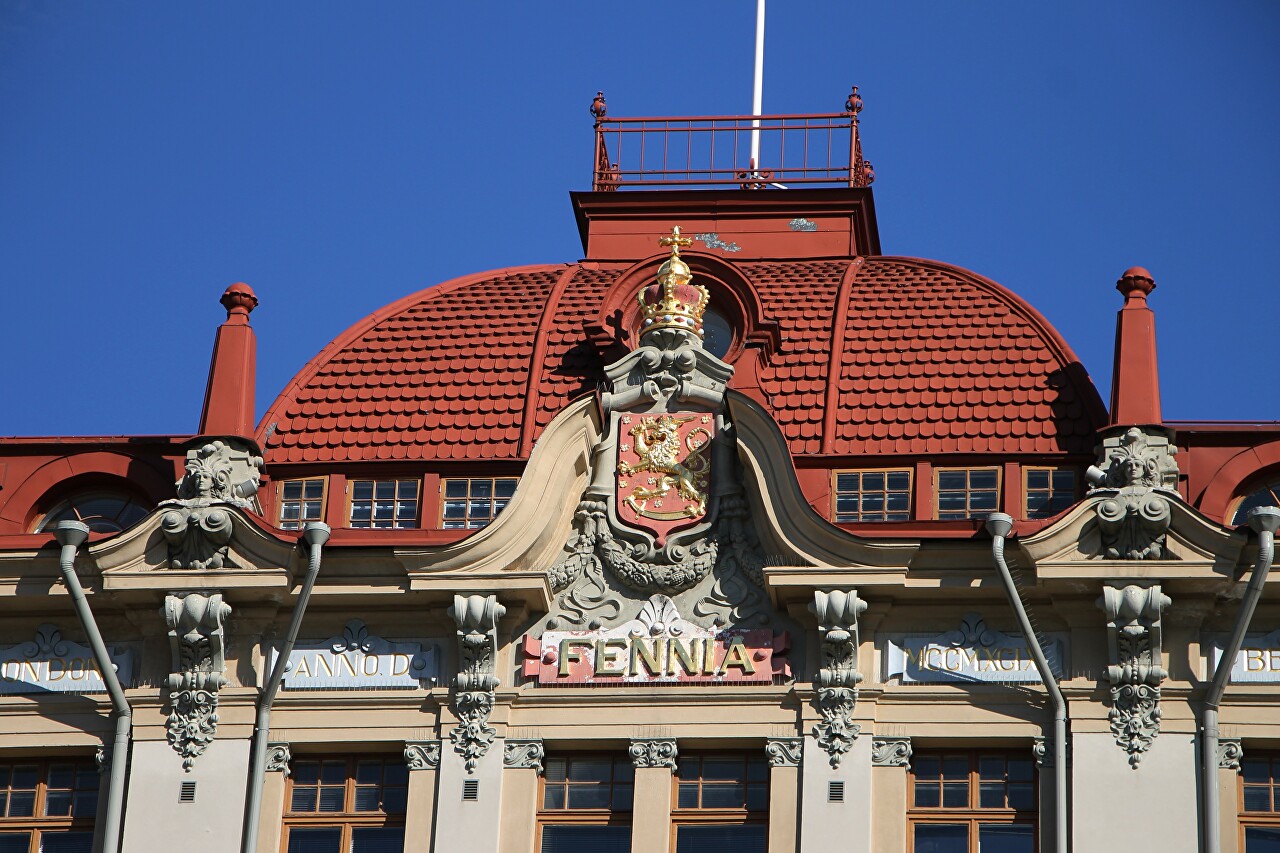 On the west side of the square is the bus terminal, where most urban and suburban routes converge, including the 615 bus to the airport.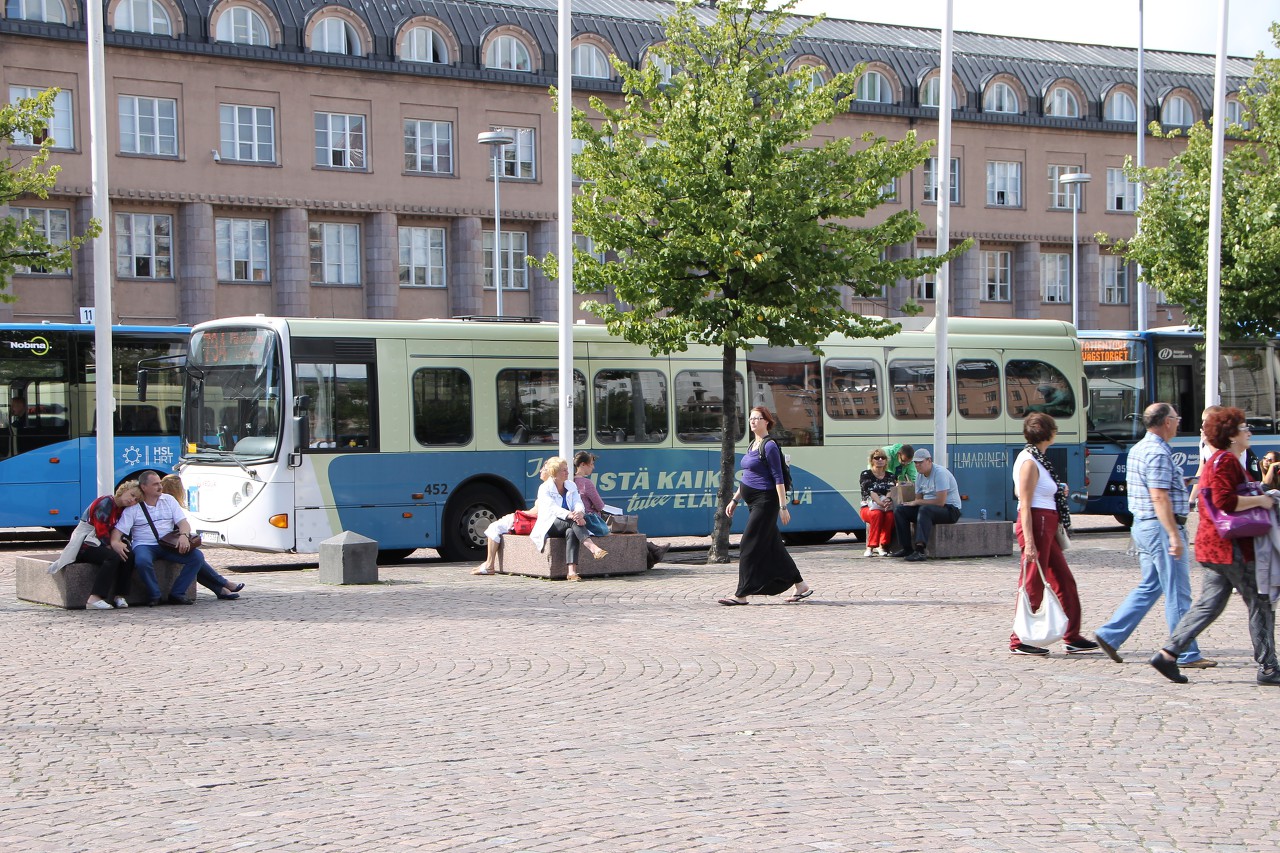 This is the end of a short walk around the Finnish capital, it is simply impossible to see everything in half a day, but you need to recover to Turku, where we will take the ferry to Stockholm. As for Helsinki, I hope that our acquaintance will continue.