De Havilland Vampire FB.52 and T. 55 Jet Fighters, Vantaa
The first jet aircraft appeared in the Finnish Air Force in 1953, it was six FB.52 Vampires, an export version of the DH.100 single-seat fighter produced by the British company de Havilland Aircraft. Prior to this, the basis of fighter aircraft were Messerschmitts BF109 times of the Second World War. At the time of acquisition, the Vampire was already a fairly outdated model, as NATO countries refused to sell modern combat aircraft to neutral Finland, which pursued a policy friendly to the USSR.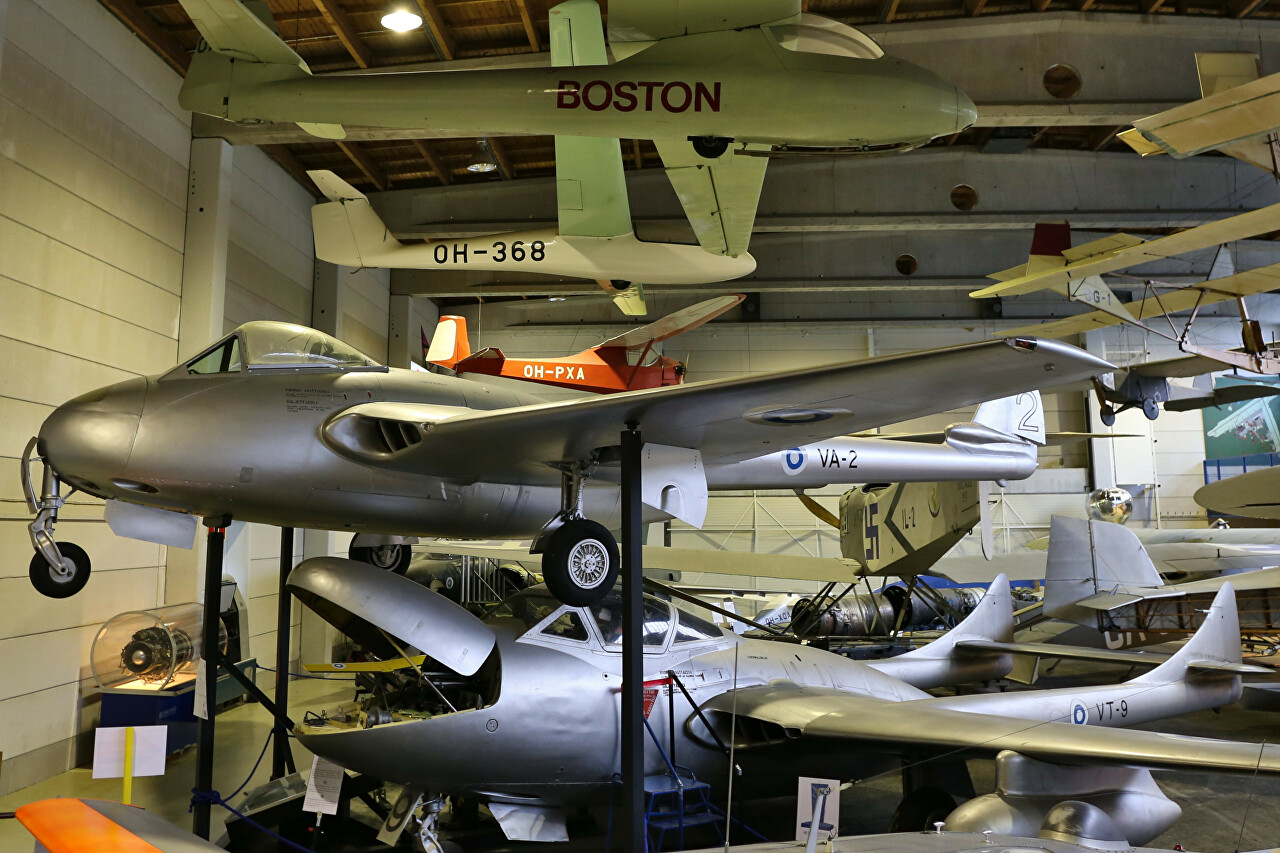 In 1955, nine two-seat T.55 (export version of the DH.115 Vampire Trainer) were purchased. Finnish aviators gave the planes the nickname Vampi. The last Finnish Vampire was decommissioned in 1965, as in 1963 Finland signed a contract with the USSR for the supply of modern supersonic MiG-21 fighters. The Finnish Aviation Museum has two aircraft: FB. 52 with tail number VA-2 and T. 55 with number VT-9.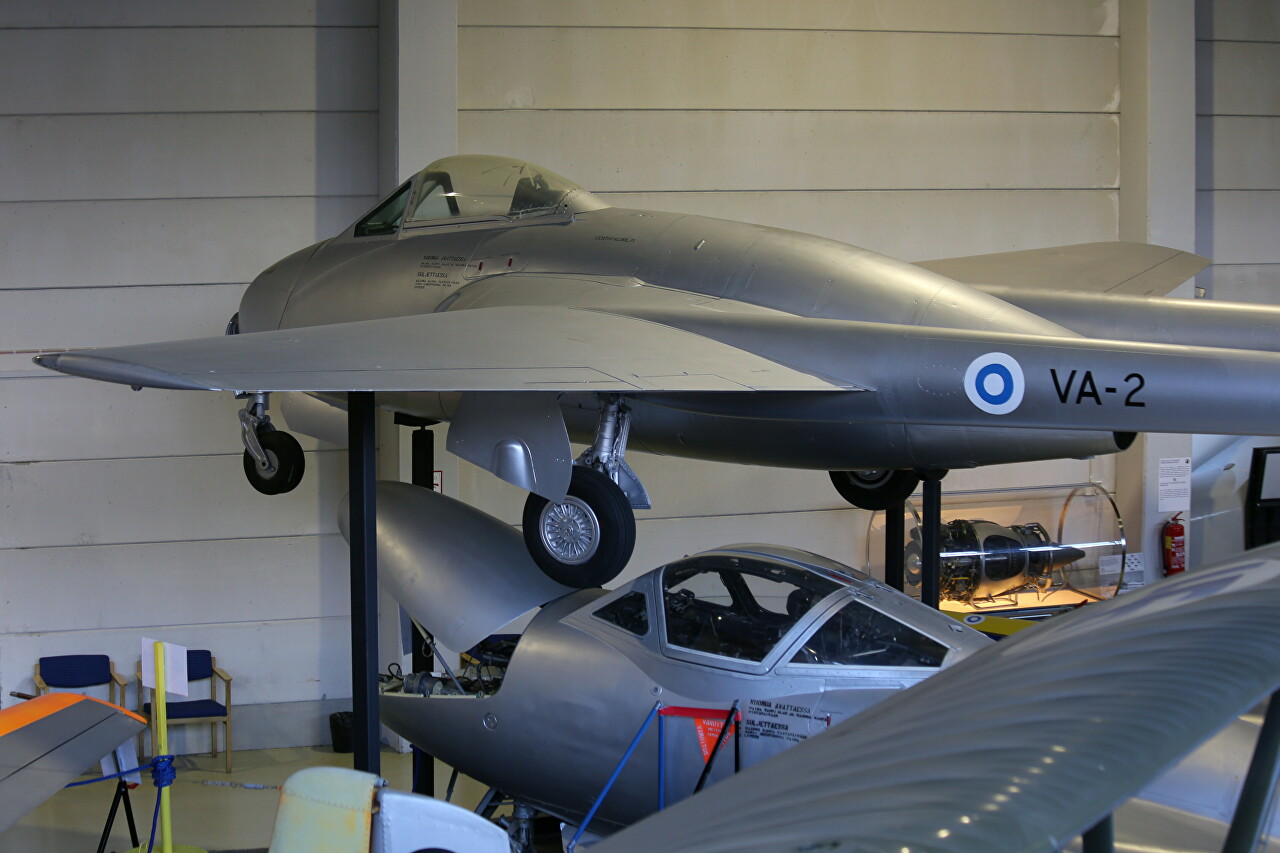 The British-made De Havilland Vampire D. H. 100 jet fighter made its first flight on September 20, 1943, was adopted by the Royal Air Force in 1945 and formed the basis of fighter aviation for 10 years. 4,400 vehicles were produced, delivered to three dozen countries.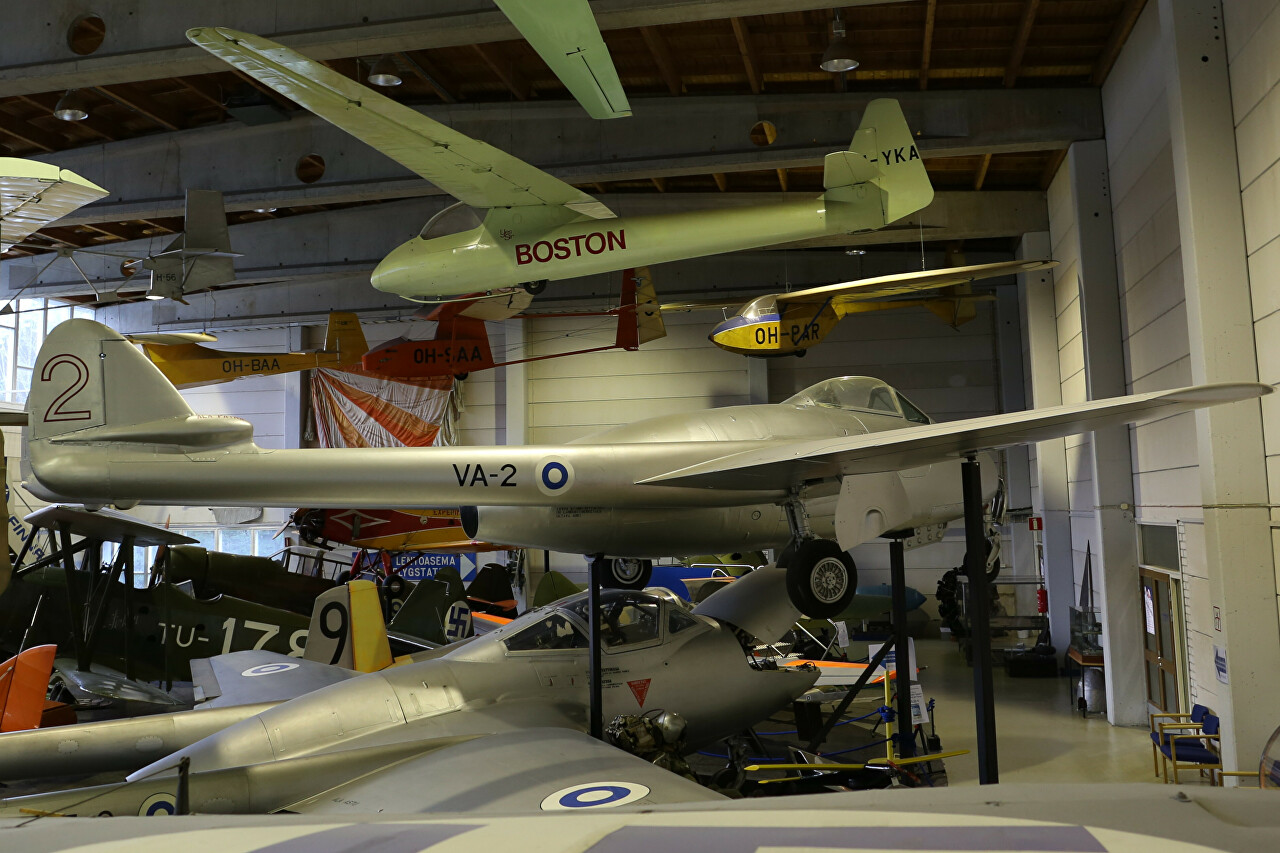 The aircraft is made according to a two-beam scheme with one jet engine. Maximum speed 882 km / h, practical ceiling 13000 m, range 1960 km. The length of the aircraft is 9.37 m, the wingspan is 12 m, the height is 2.69 m, the empty weight is 3304 kg, the maximum take-off weight is 5620 kg. The armament consists of four 20mm cannons with 150 rounds of ammunition each, in the assault version, eight 60lb unguided missiles and two 225 kg bombs were placed on suspensions under the wings.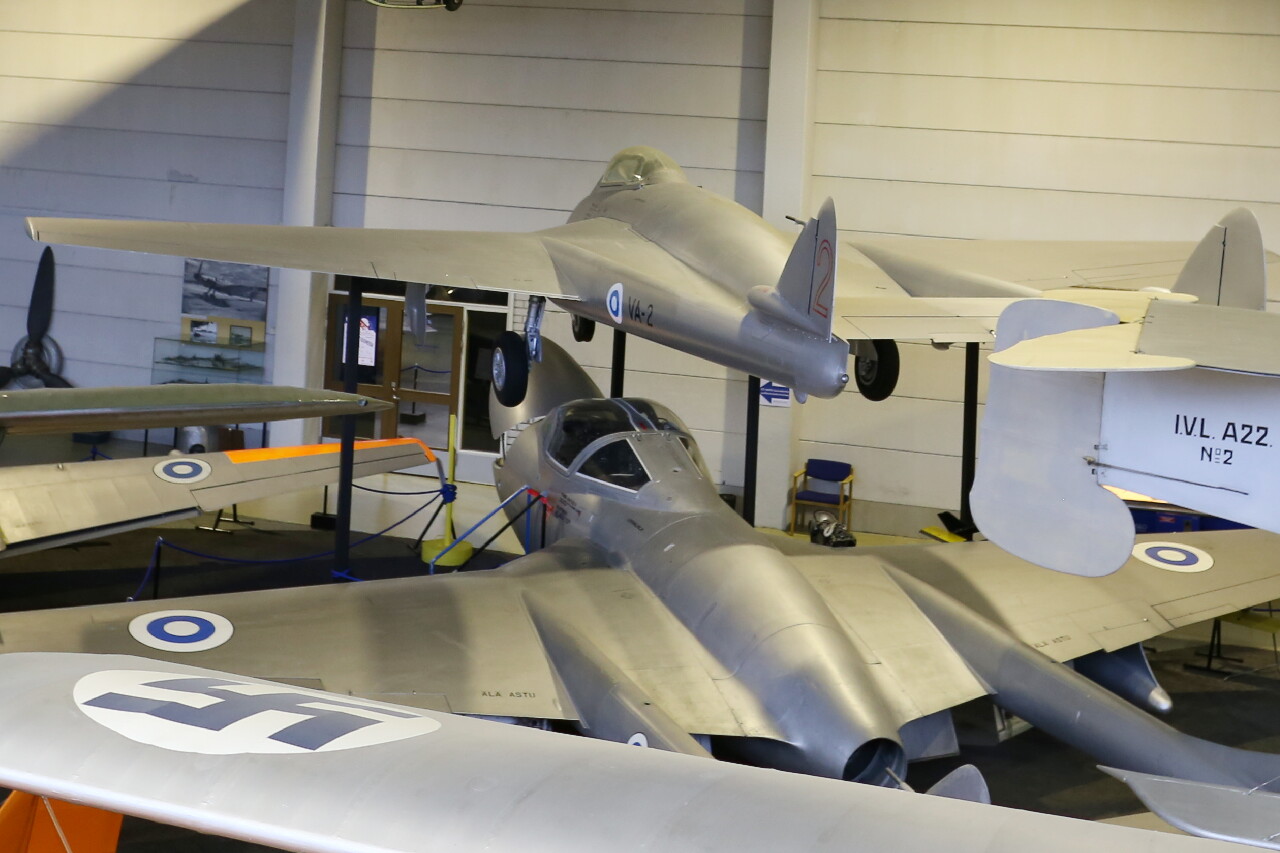 The De Havilland Goblin engine was developed by Frank Halford in 1942 and became the first gas turbine engine to pass standard tests and receive a type certificate. The engine debuted on March 5, 1943 on the Gloster Meteor fighter, on September 26 on the de Havilland Vampire fighter. The museum of Vantaa presents Goblin 35, it had a thrust of 1540 kg and a mass of 717 kg.