Messerschmitt Bf 109G-2 Fighter (Vantaa)
Remains of the Messerschmitt BF 109 fighter. This aircraft of the Finnish air force made an emergency landing in the sea in 1946, raised from the bottom by enthusiasts in 1999.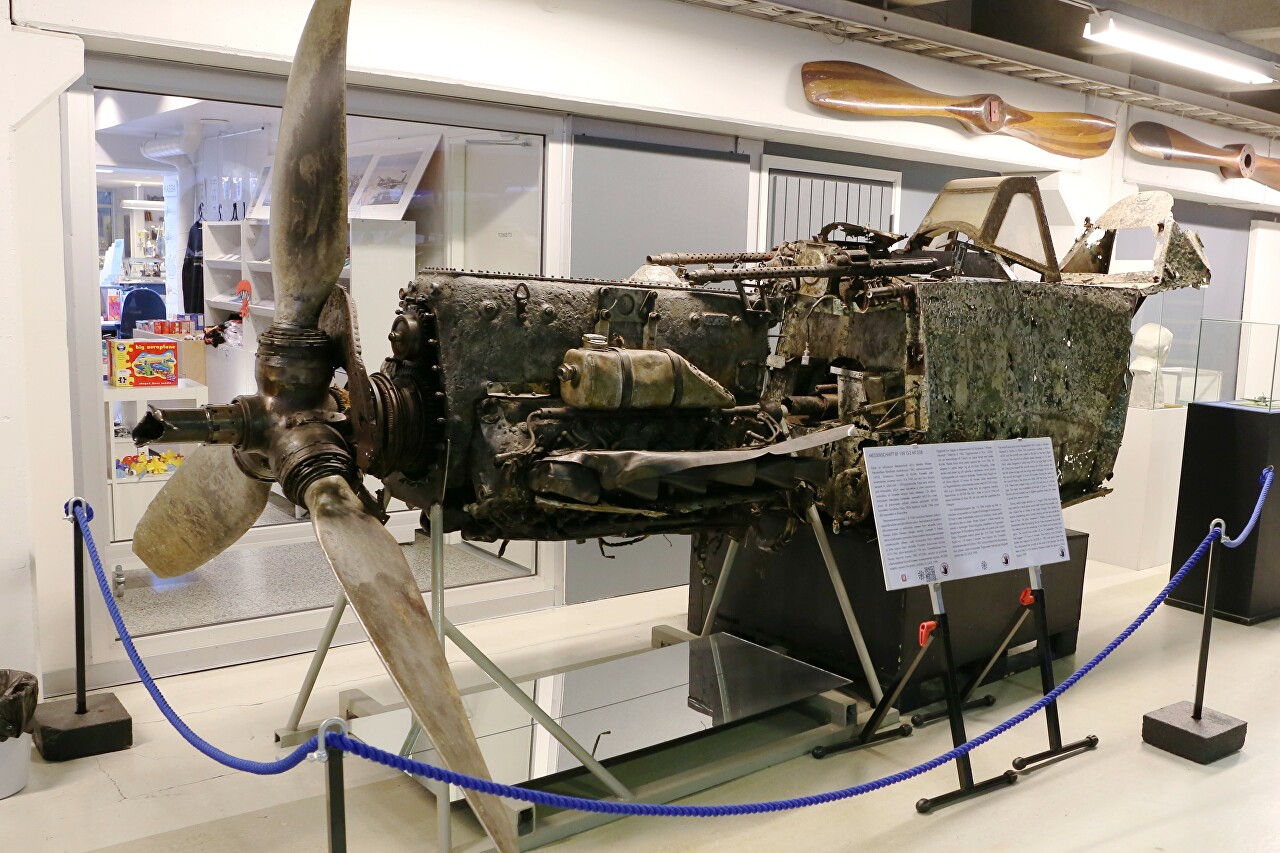 Messerschmitt BF 109 made its first flight in 1935 and became the most popular aircraft in Nazi Germany, as well as the main fighter of the Luftwaffe and the allied air force of the third Reich. In total, 34826 copies were produced in five main modifications, as well as having different versions of weapons and flight characteristics. The Finnish air force had 209 such aircraft, they were in service until 1954. The Museum displays a Bf 109G-2 with the tail number MT-208, it entered the Finnish air force in 1943. Participating in combat operations against the Soviet air force, he won four victories. In 1946, during a training flight near the city of Pori, the balloon cable was touched, the propeller damaged, and it landed on the water. The pilot was not injured, but the plane went down. In 1983, the plane was discovered by divers, and in 1999 it was lifted and taken up in the Museum..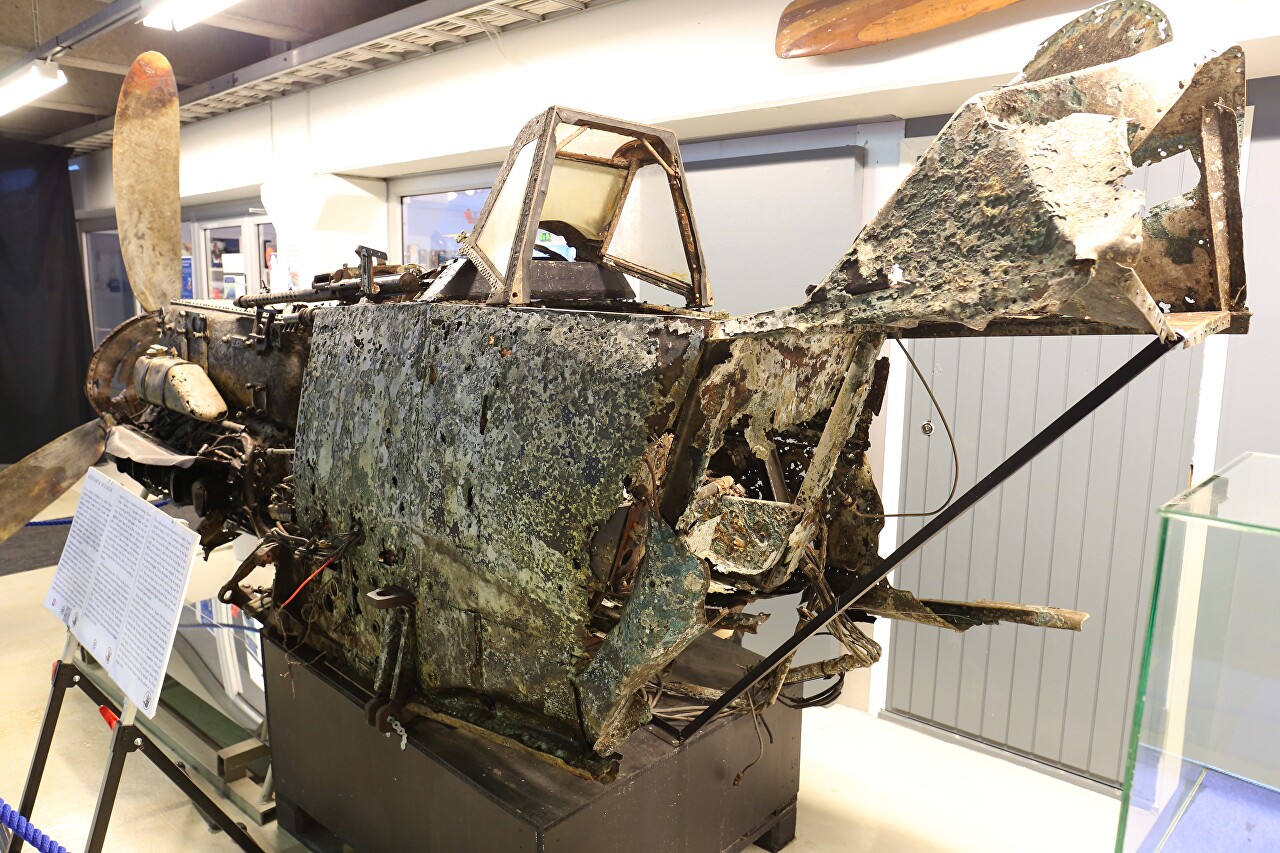 G-2 was armed with two 7.92 mm MG-17 machine guns with 500 rounds of ammunition each.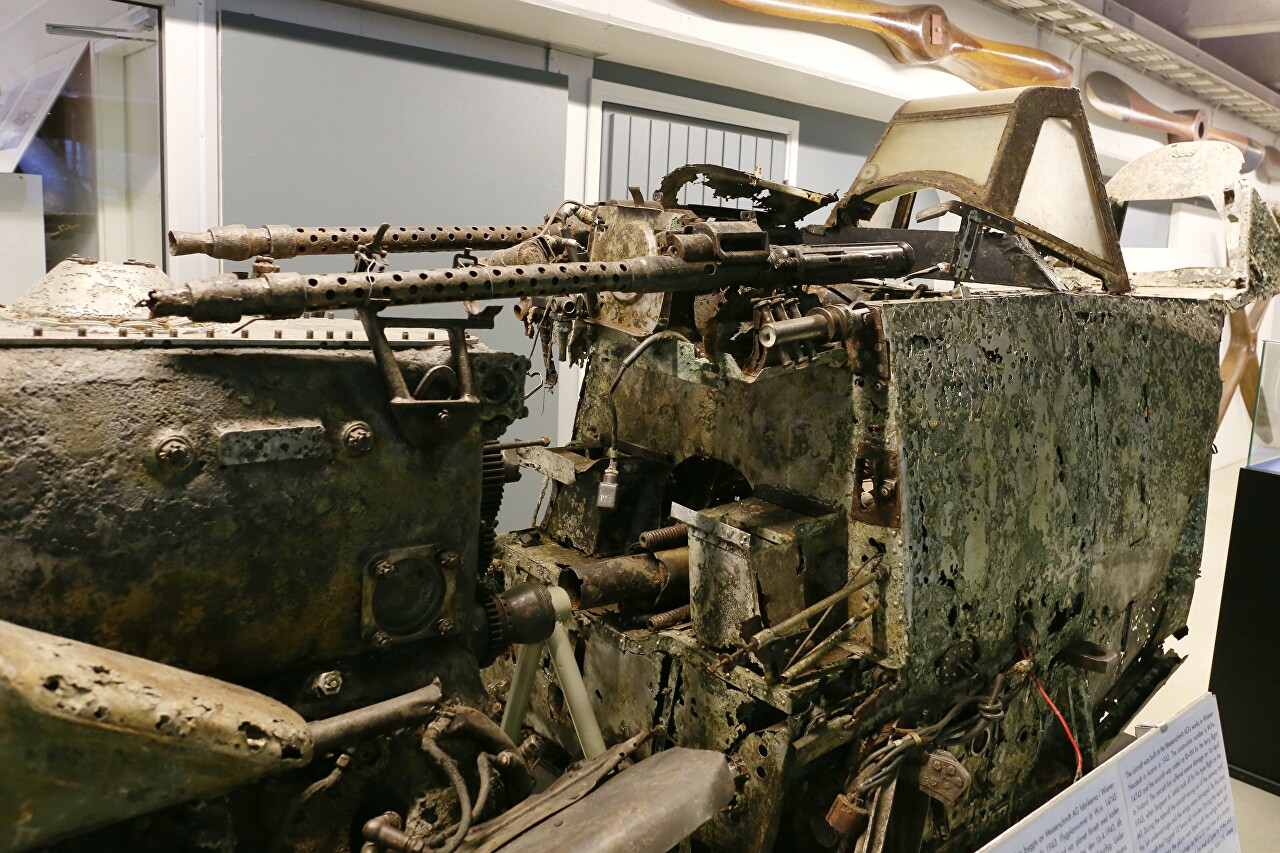 The сentral 20 mm MG-151/20 gun had 180 rounds of ammunition and fired through the propeller shaft.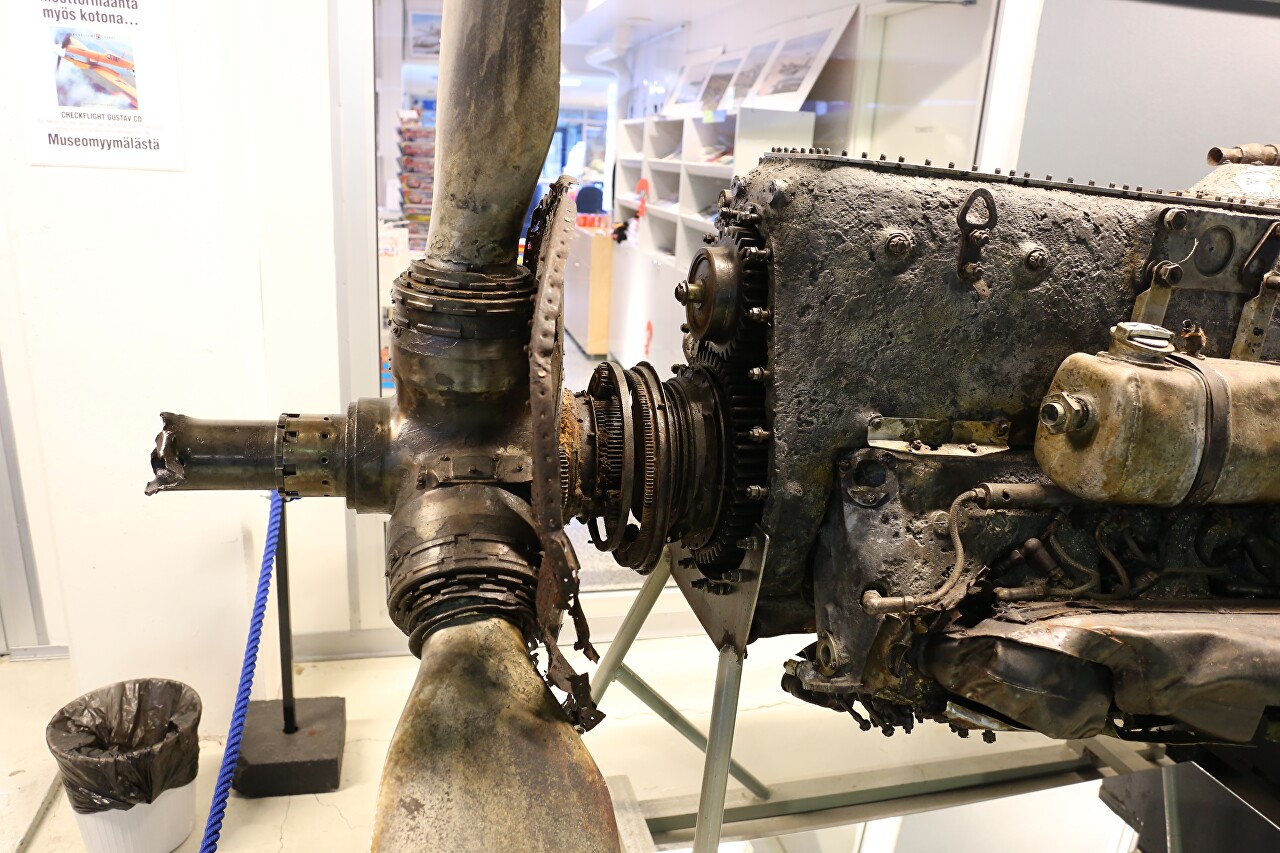 In another corner of the hall you can see the engine installed on this type of aircraft, Daimler_Benz_DB_605A, V-shaped 12-cylinder, water-cooled, with direct fuel injection, had a power of 1475 HP.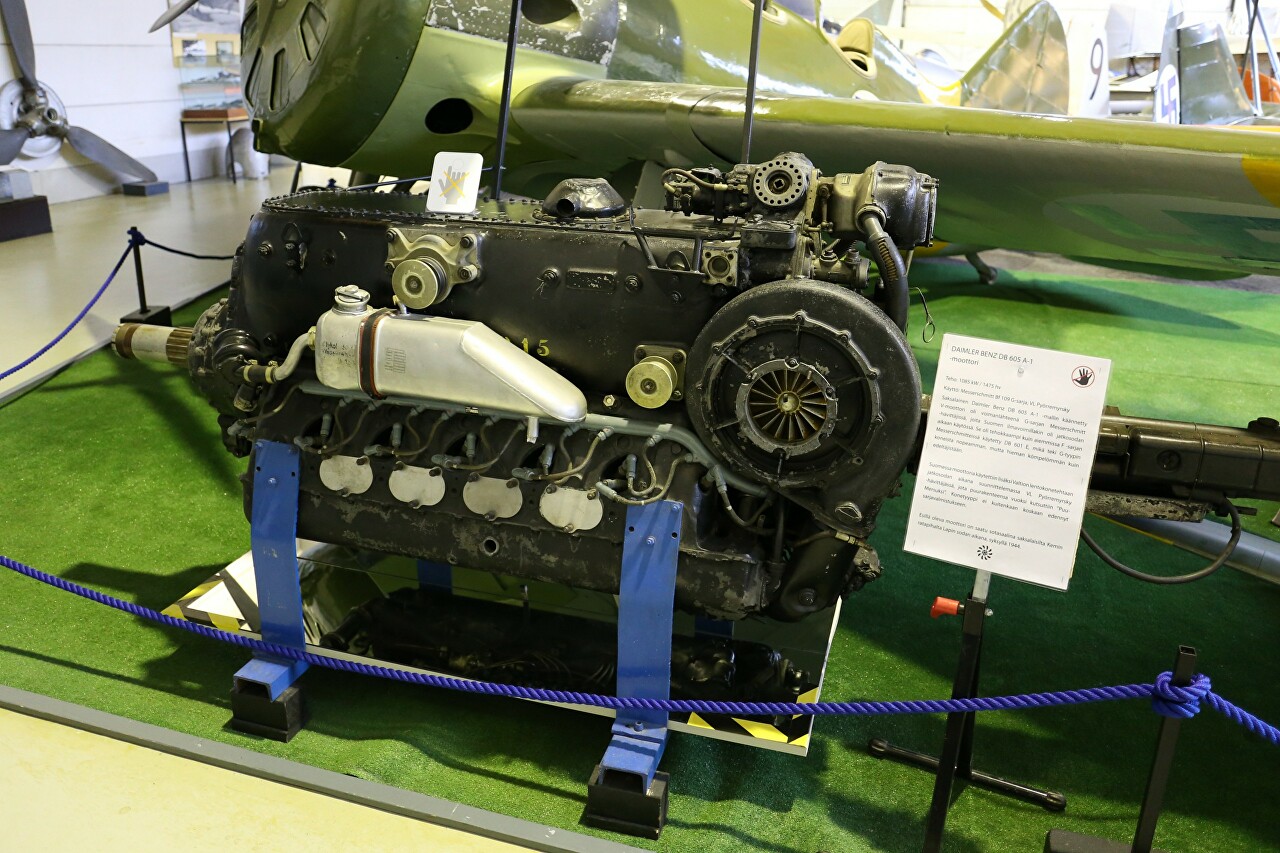 The story of the plane's rise from the bottom of the sea can be viewed here: Recovery and restoration of the Messerchmitt 109 G-2