SAAB J-32 Lansen (Museo del Aire, Madrid)
The two-seat multi-purpose aircraft model 32 Lansen ("spear") of the Swedish company SAAB first flew on November 3, 1952 and was mass-produced from 1953 to 1959. A total of 449 copies were built.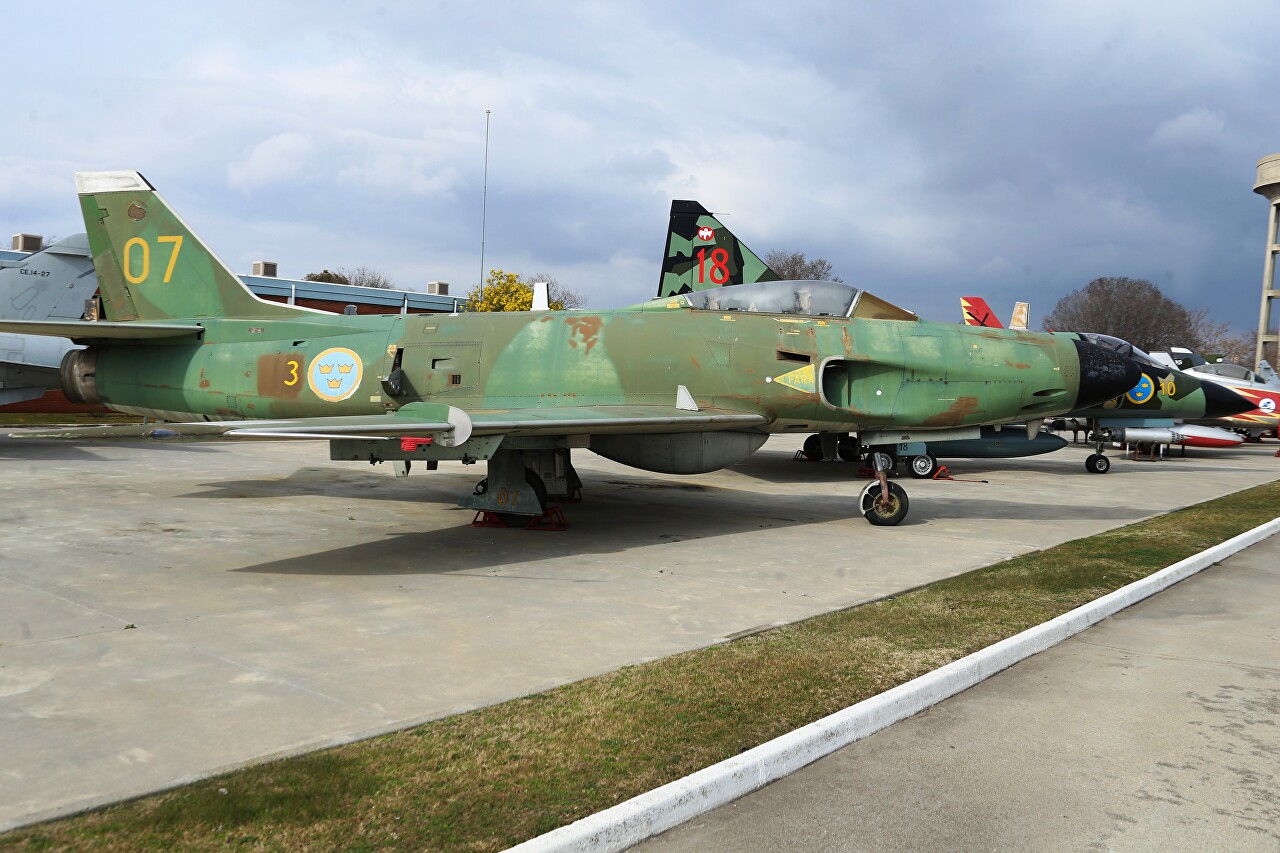 In 1955, the aircraft was adopted in several versions: anti-ship attack aircraft A 32A (built 287 pieces), scout S 32C (44 pieces), these aircraft were in service until 1978.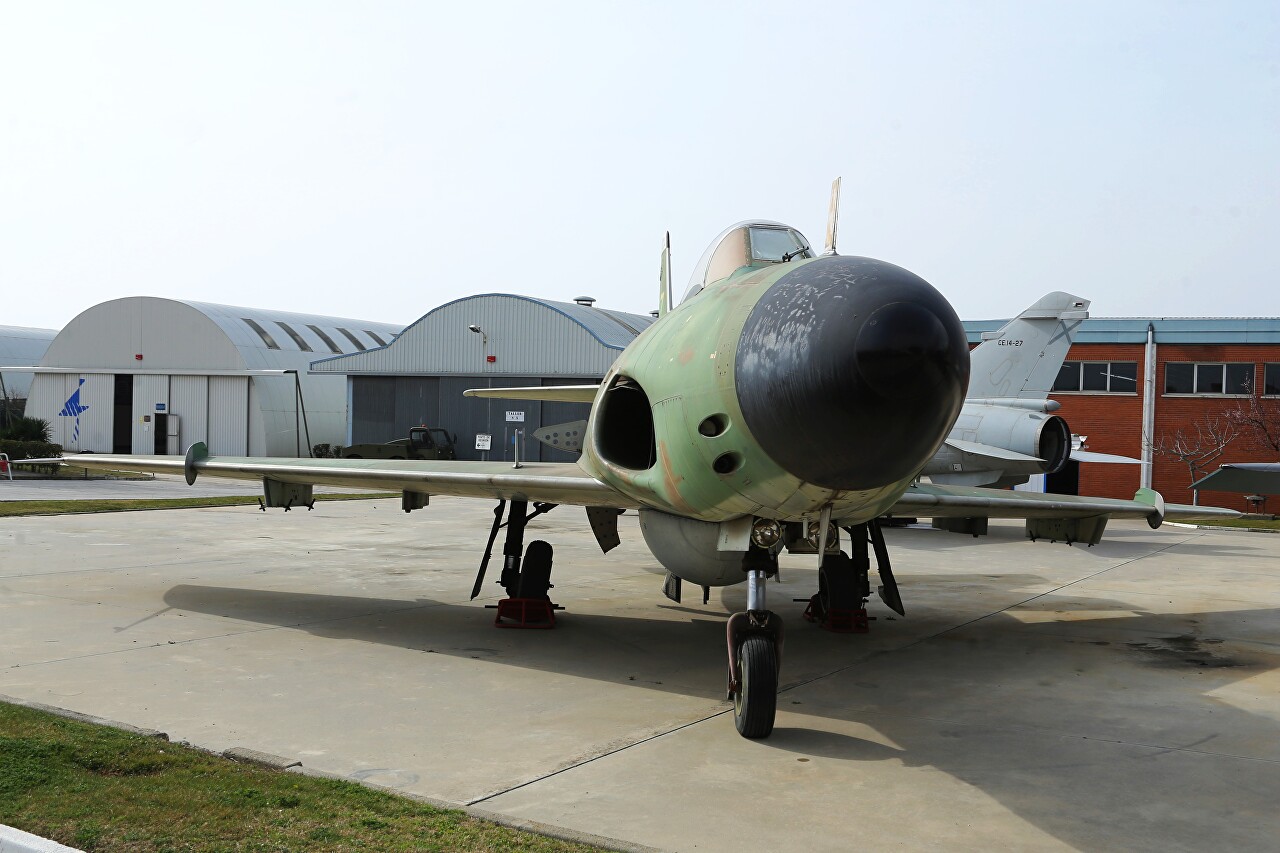 The j 32B all-weather interceptor is on display at the Madrid Aeronautics Museum, with 118 units produced.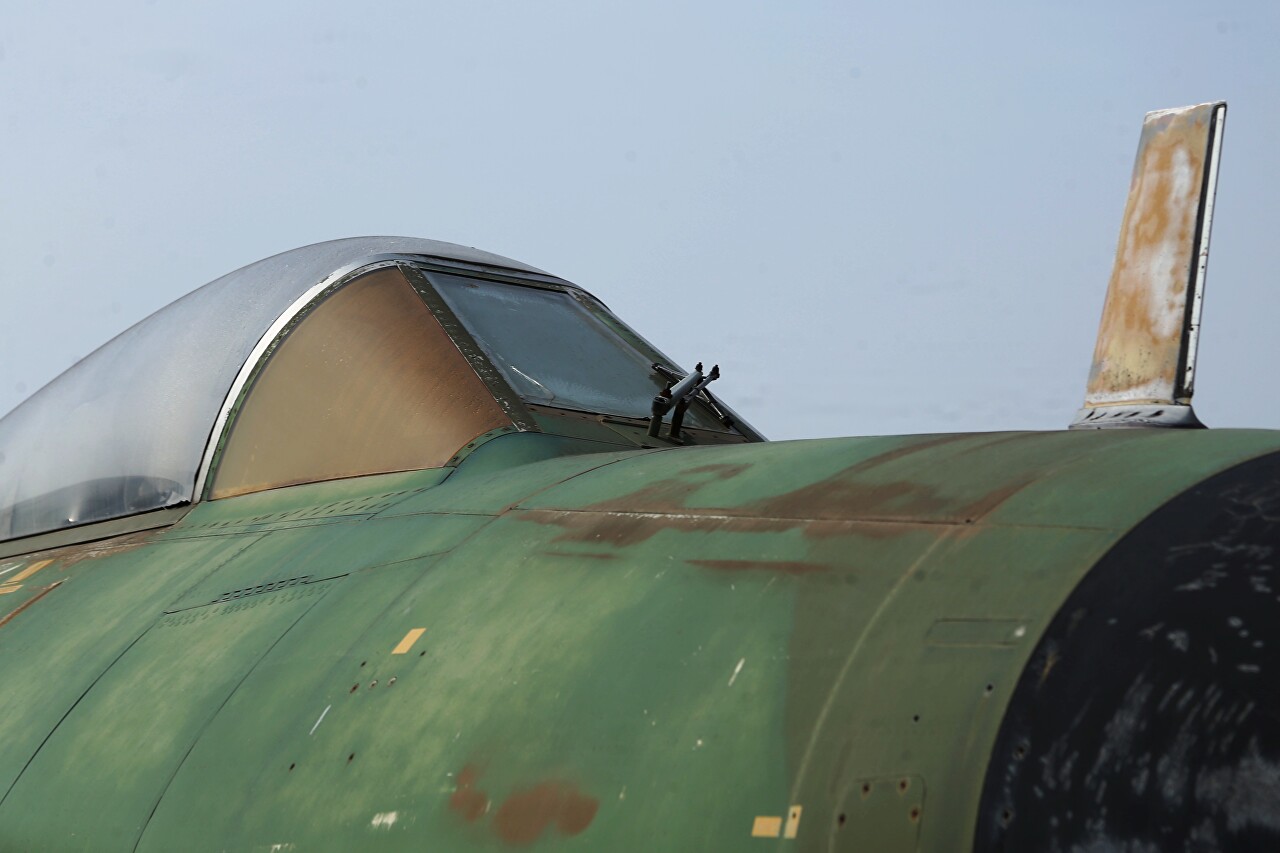 In 1973, 15 pieces of J 32 were converted for electronic warfare, they received the index J 32E, another 6 pieces were towed air targets (J 32D), the rest were written off. The last SAAB 32 series aircraft was withdrawn from service in 1997.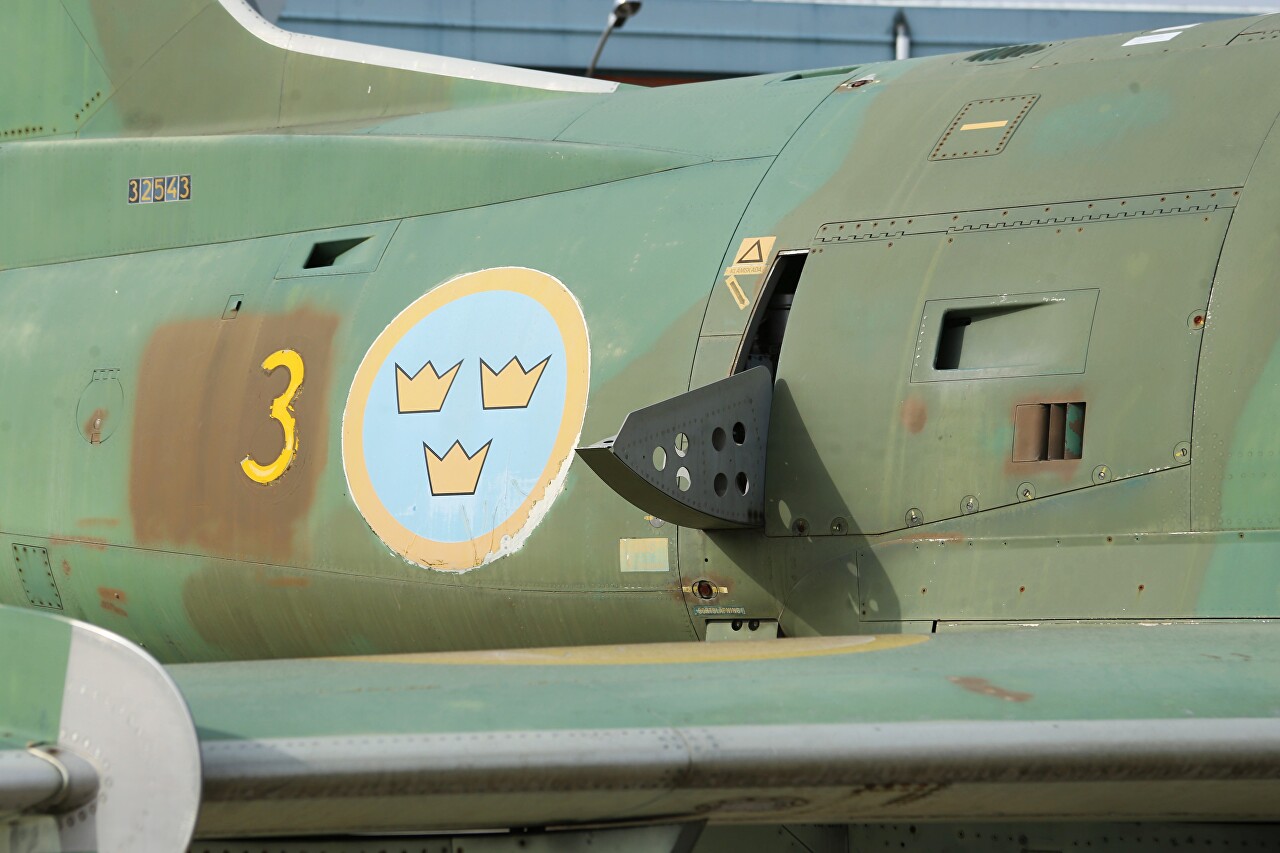 The aircraft has a swept wing and tail with an angle of 35 degrees, the Svenska Flygmotor RM6A engine with a thrust of6900kg allowed to develop a cruising speed of 988 km / h, a maximum of 1145 km / h.on October 25, 1953, the speed of sound was reached for the first time for a Swedish aircraft. Maximum flight altitude of 15,000 meters, range of 3200 km.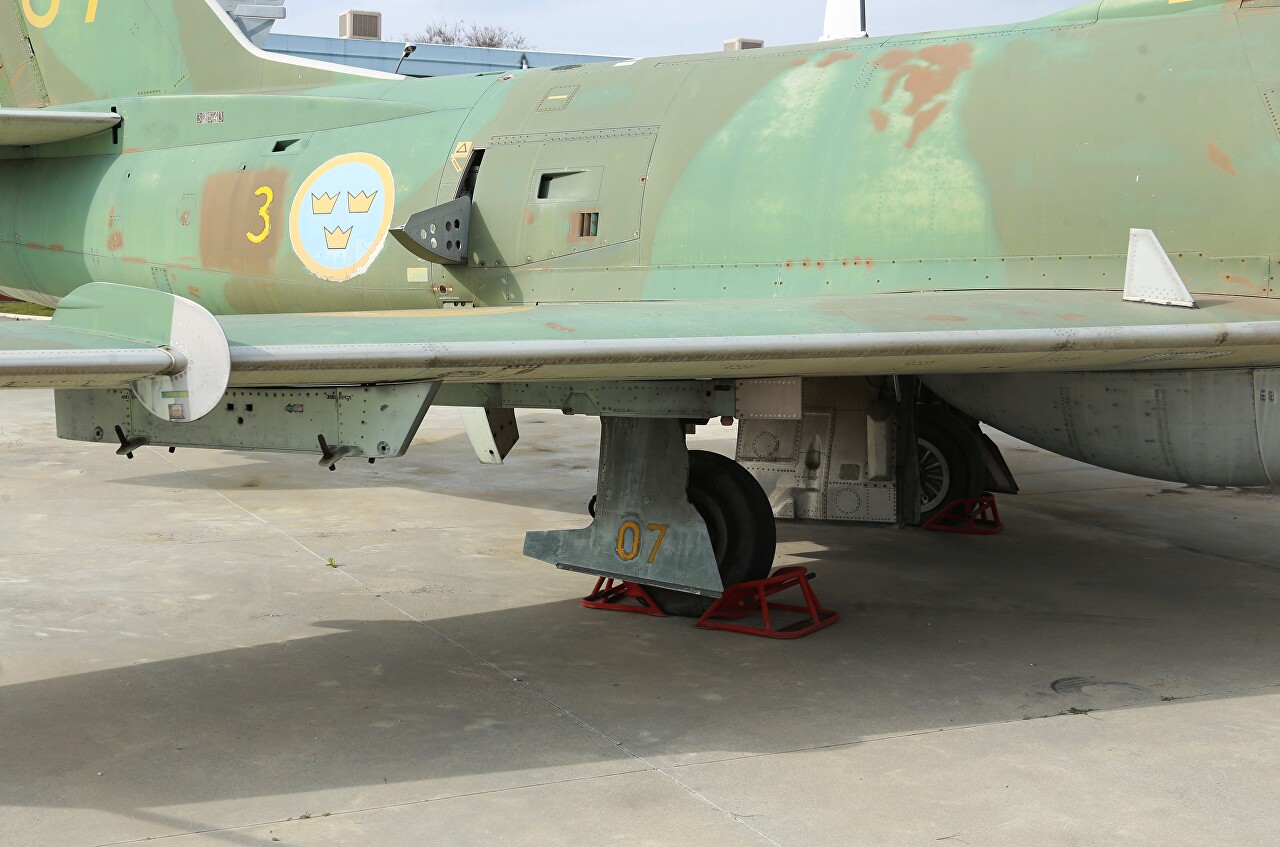 Take-off weight with a full load of 13500kg , weapons: 4 30mm guns and 4 air-to-air missiles. In the stormtrooper variant, it could carry 3 anti-ship missiles Rb.04C.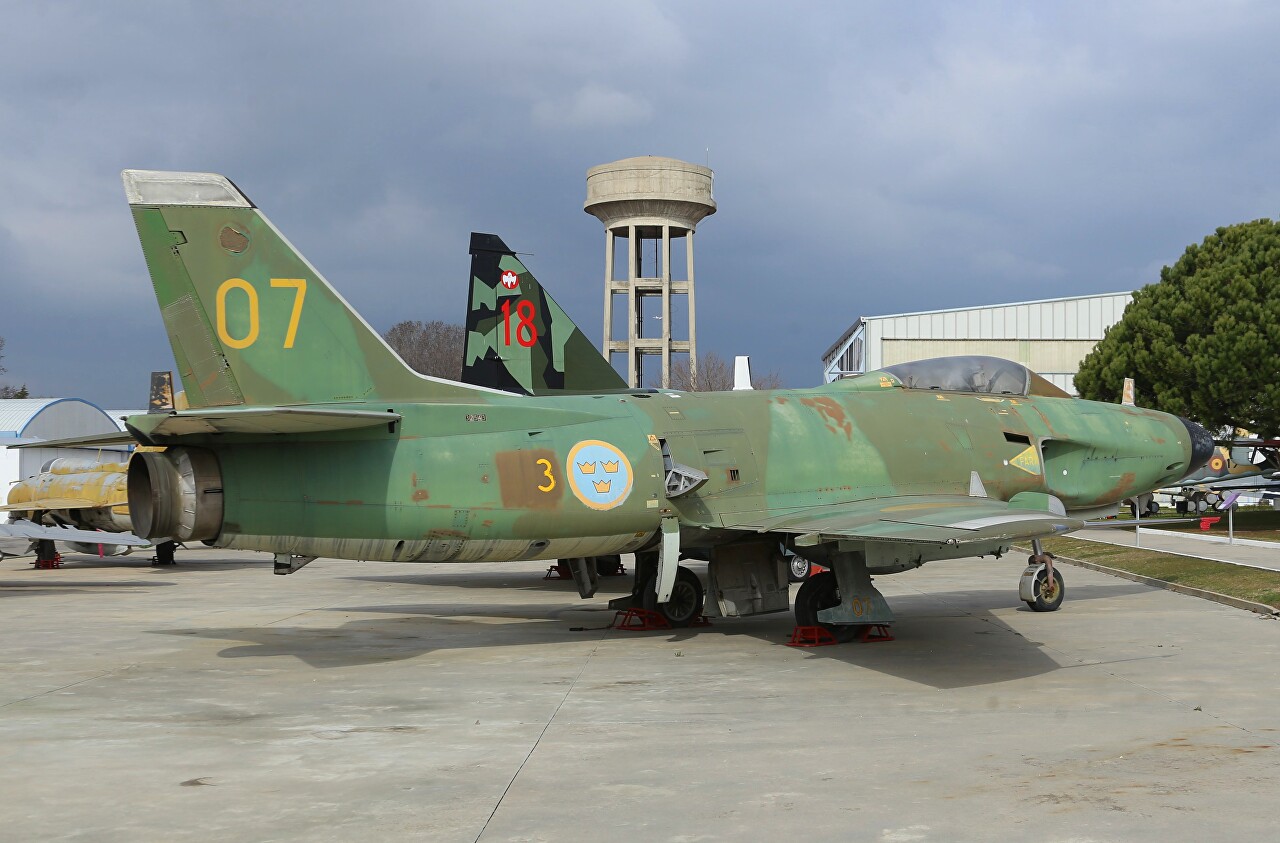 The SAAB J 32 and J 37 were donated to the Spanish Aeronautics Museum by the Swedish air force Museum (Flygvapenmuseum) in 1999. These are the first jet planes to land at Cuatro Vientos airfield.