Mikoyan-Gurevich MiG-17 Fighter, Madrid
In 1949, the Soviet Air Force adopted the first MiG-15 jet fighter, developed in the design bureau of Mikoyan and Gurevich. The aircraft had excellent flight characteristics and potential for further development. In 1949, the designers created an improved version, the prototype of which made its first flight on July 26, 1959. Compared to the base model, it had an increased wing sweep from 35 to 45 degrees and an elongated fuselage, which was equipped with an engine with a VK-1F afterburner. Thanks to this, the aircraft was able to overcome the speed of sound, but the maximum speed of combat aircraft was limited to subsonic. The production model was called the MiG-17, production began in 1951 and lasted until 1969, a total of 8045 aircraft were built. In addition, under license, the aircraft was produced in Poland, Czechoslovakia and China, with a total of 2,825 units. The aircraft was in service with all the Warsaw Pact countries, as well as in the Middle East, Asia, and Africa, and took part in many military conflicts. Mass combat use of the MiG-17 began in 1964, when the North Vietnamese Air Force received 36 aircraft from the USSR. By that time, this aircraft was already pretty outdated, although it managed to win about thirty victories in air battles with American-made aircraft, including over the supersonic F-4 and F-105. The main advantage of the MiG-17s was their high maneuverability and huge firepower in close combat: a two-second burst of guns weighed more than 23 kilograms.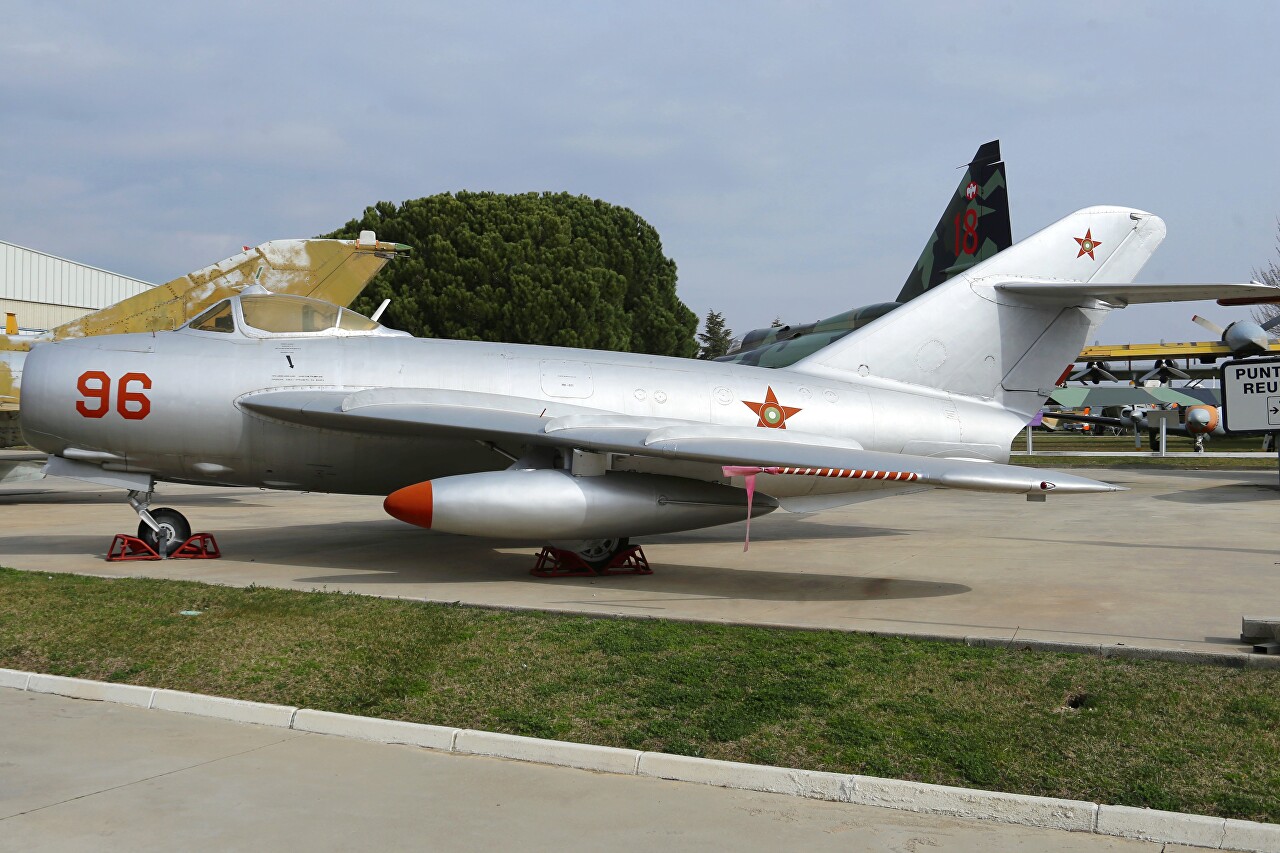 Characteristics of the MiG-17 fighter: Length 11.26 m, wingspan 9.63 m, height 3.80 m. Empty weight 3919 kg, maximum take-off weight 6070 kg. Maximum speed 1145 km / h, practical ceiling 16600 m, flight range 1980 km. Klimov VK-1FR engine with a working thrust of 2600 kg and 3300 kg on the afterburner. Armament included one 37 mm gun with 40 rounds of ammunition and 2 23 mm guns with 80 rounds of ammunition each. For attacks on ground targets, the aircraft had two pylons under the wings, on which were suspended launchers with 16 unguided C-5 rockets or bombs weighing up to 500 kg.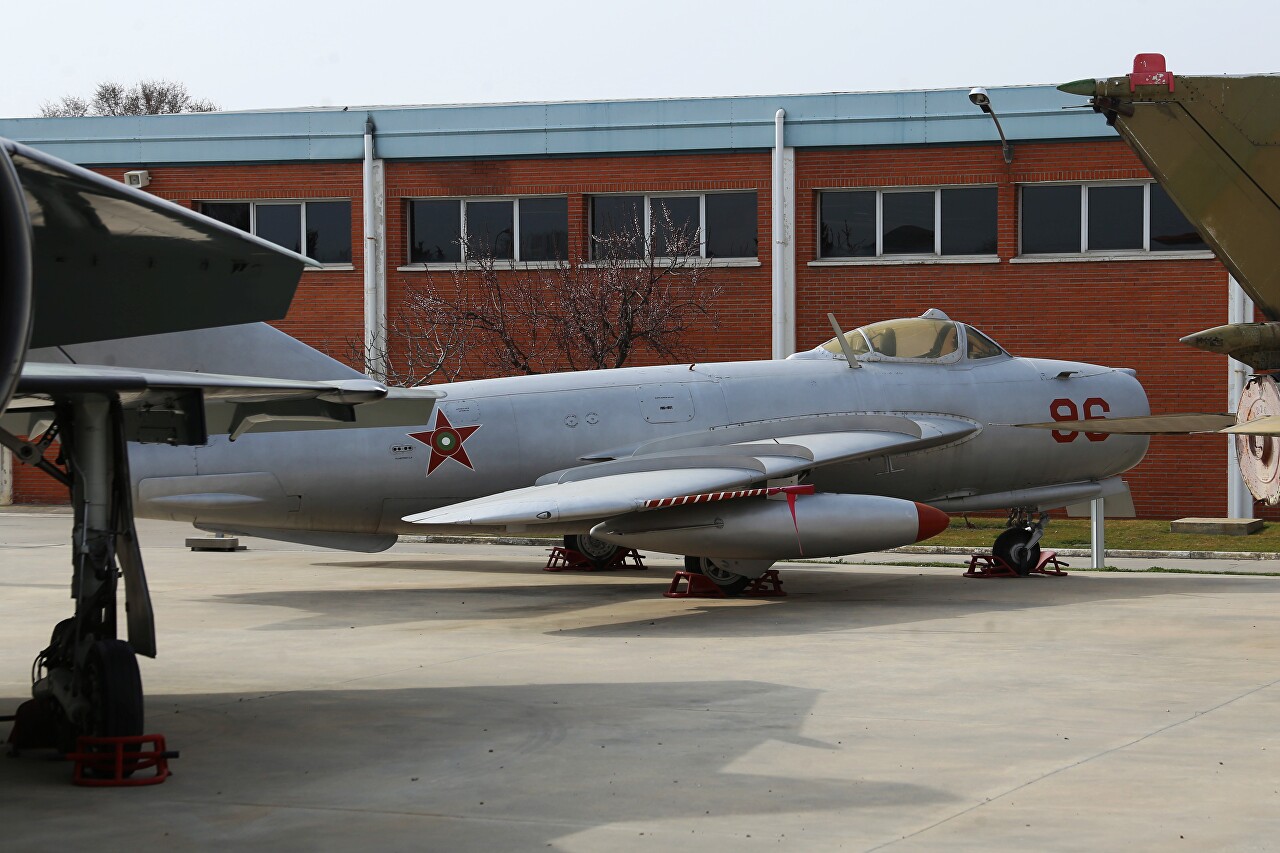 A MiG-17 belonging to the Bulgarian Air Force, acquired in 1998, is on display at the Madrid Aviation Museum.