Northrop RF-5A (CR.9/AR.9), Madrid
In 1967, Spain signed a license agreement with the American company Northrop for the production of F-5 Freedom Fighter aircraft. The aircraft built by the Spanish company Construcciones Aeronauticas SA (CASA) received the letter S (Spain) in the name. The production program included the construction of 18 single-seat SF-5A fighters, 34 two-seat SF-5B combat training aircraft and 18 SRF-5A reconnaissance aircraft. In the Spanish Air Force, these aircraft received the designations C. 9, CE.9 and CR.9, respectively.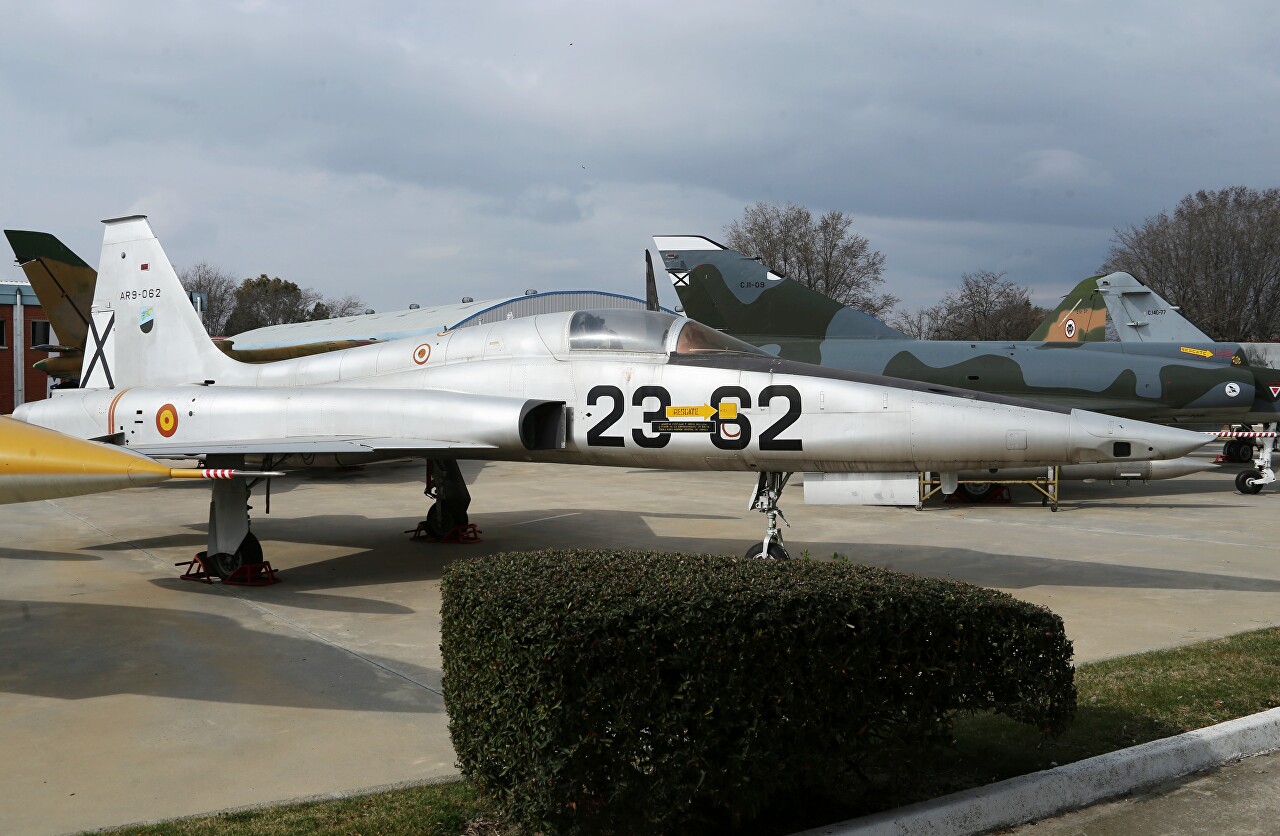 The first eight aircraft were delivered by Northrop in the form of assembly kits, then the factories in Seville and Getafe established the production of most components, only engines and avionics were received from the United States. The first SF-5B (CE.9-001) made its first flight on May 22, 1968. The release lasted until 1971. The reconnaissance version in terms of combat and flight qualities practically did not differ from the single-seat fighter. In 1982, half of the SF-5A forces of CASA were converted into a reconnaissance version, after which they received the name CR. 9 / AR. 9. One of these aircraft is now in the Madrid Museum of Aeronautics. It was in service at Talavera la Real Air Base near Badajoz until 1994.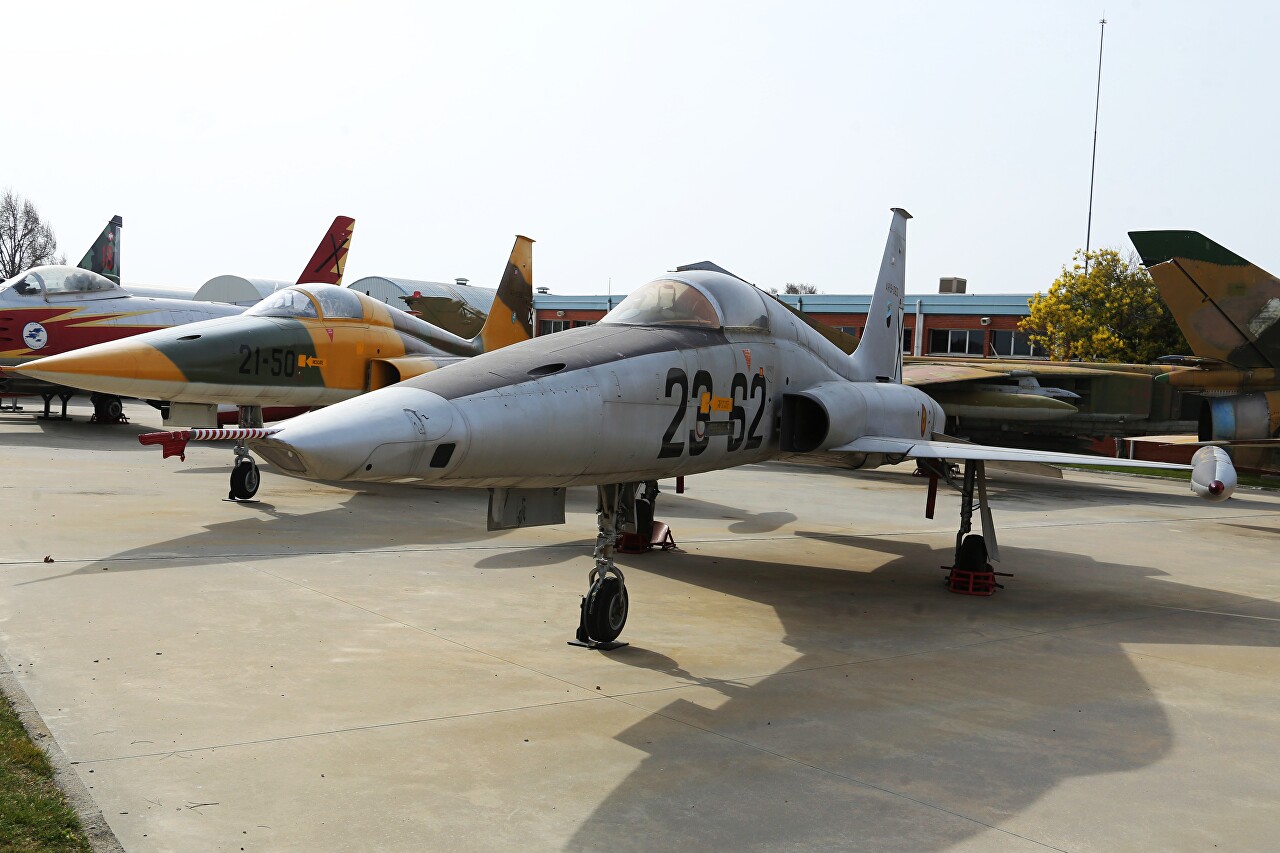 Aircraft specifications: Length 14.38 m, wingspan 8.10 m, height 4.01 m. Empty weight 3667 kg, maximum take-off weight 9720 kg. Maximum speed 1485 km / h, practical ceiling 15250 m, range 2250 km. Two General ElectricJ85-GE-13 engines with a working thrust of 1487 kg and 1850 kg on the afterburner.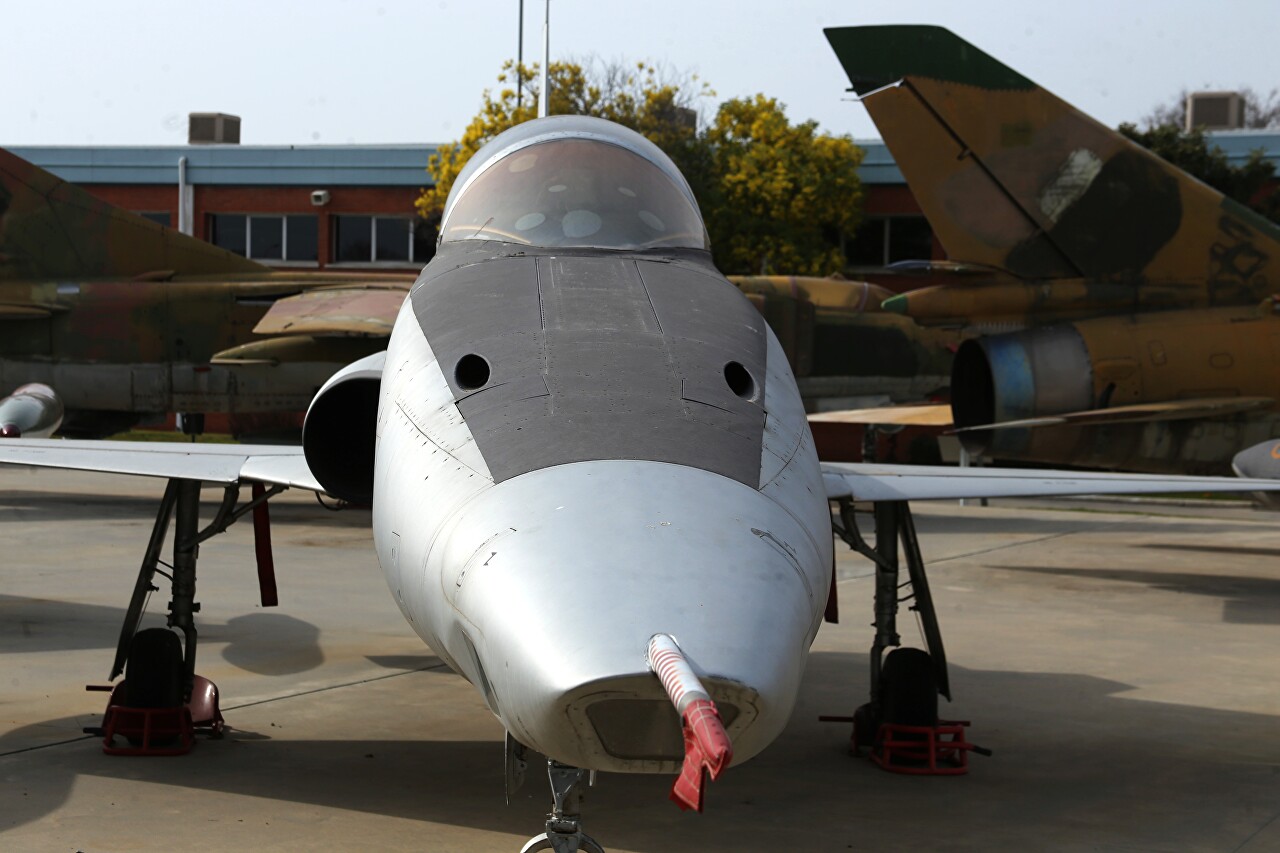 The armament consists of two 20 mm Ford M39E cannons with 280 rounds of ammunition per gun. Seven mono suspension units can accommodate up to 2,000 kg of payload, including air-to-air and air-to-ground guided missiles and bombs in various combinations. The reconnaissance equipment includes four KS-92 cameras in the bow, one for forward shooting, two for lateral side projections and one for vertical shooting.