Dassault Mirage IIIEE Multipurpose Fighter
In February 1953, the French air force announced a competition for the design of a fighter-interceptor that meets the requirements of NATO, the company Dassault presented a prototype MD 550, which had an aerodynamic scheme "tailless" and a triangular wing, which made its first flight on July 25, 1955. After numerous modifications, the aircraft was named Mirage-III, in may 1957, the French air force ordered a prototype series of 11 aircraft, in June the aircraft successfully debuted at the Paris air show and the order was increased to 100 units. However, the first production Mirage III was not sent to the customer until October 1960. In 1962, Dassault received an order for 70 aircraft for the Israeli air force. It must be said that this went against the policy of NATO, which prohibited the supply of weapons to the Jewish state, but the De Gaulle government turned a blind eye (in 1966, France withdrew from NATO). During the seven-Day war of 1967, the Mirage III of the Israeli air force showed superiority over the new Soviet MiG-21 aircraft in service with the Arab countries. This served as a great advertisement, and Dassault received orders from a dozen countries, and Australia even bought a license to manufacture this aircraft, producing 116 units in three modifications. A total of 1,422 aircraft were built, many of which are still in operation today.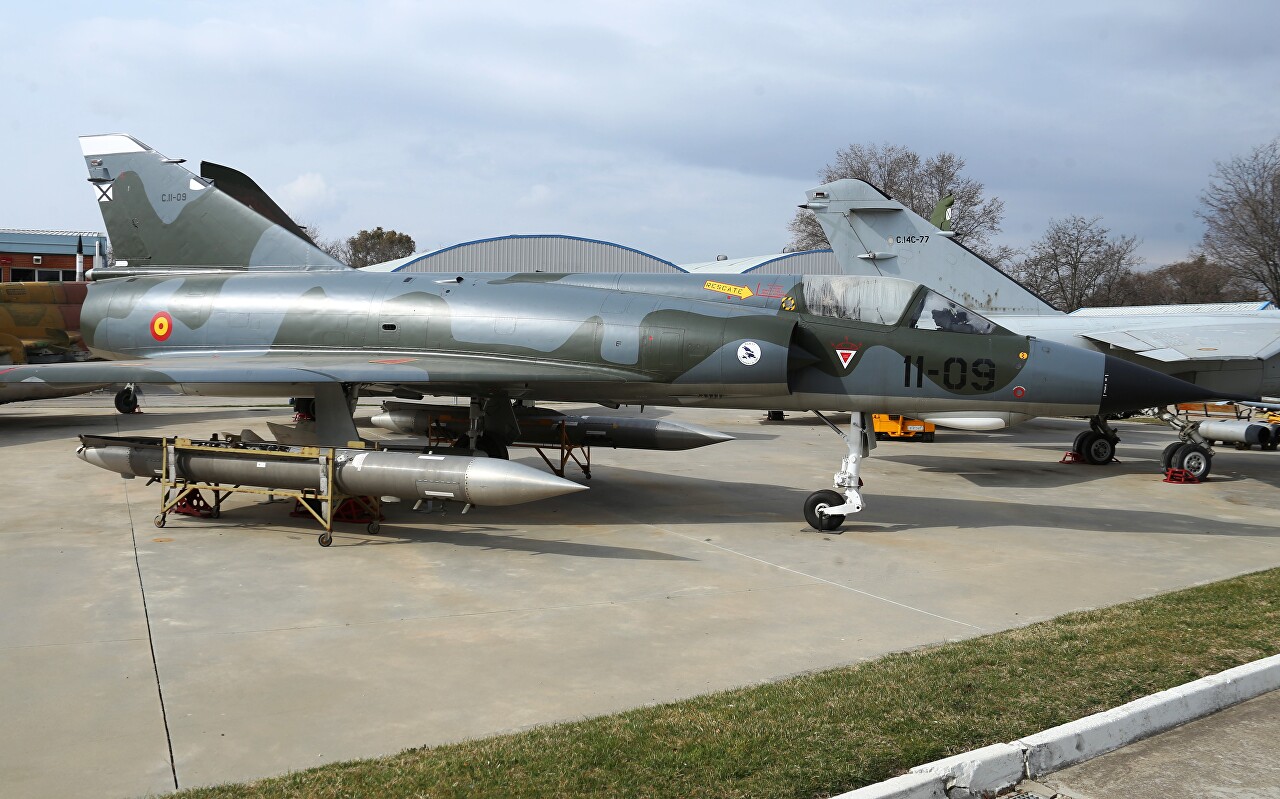 Mirage III has the following characteristics: Speed up to 2350 km / h, ceiling 17000 m, combat range 900 km. With a take-off weight of 13,500 kg, the aircraft was armed with two 30mm guns with 125 rounds each and carried up to 4,000 kg of rocket and bomb load on the underwing pylons, including nuclear ammunition.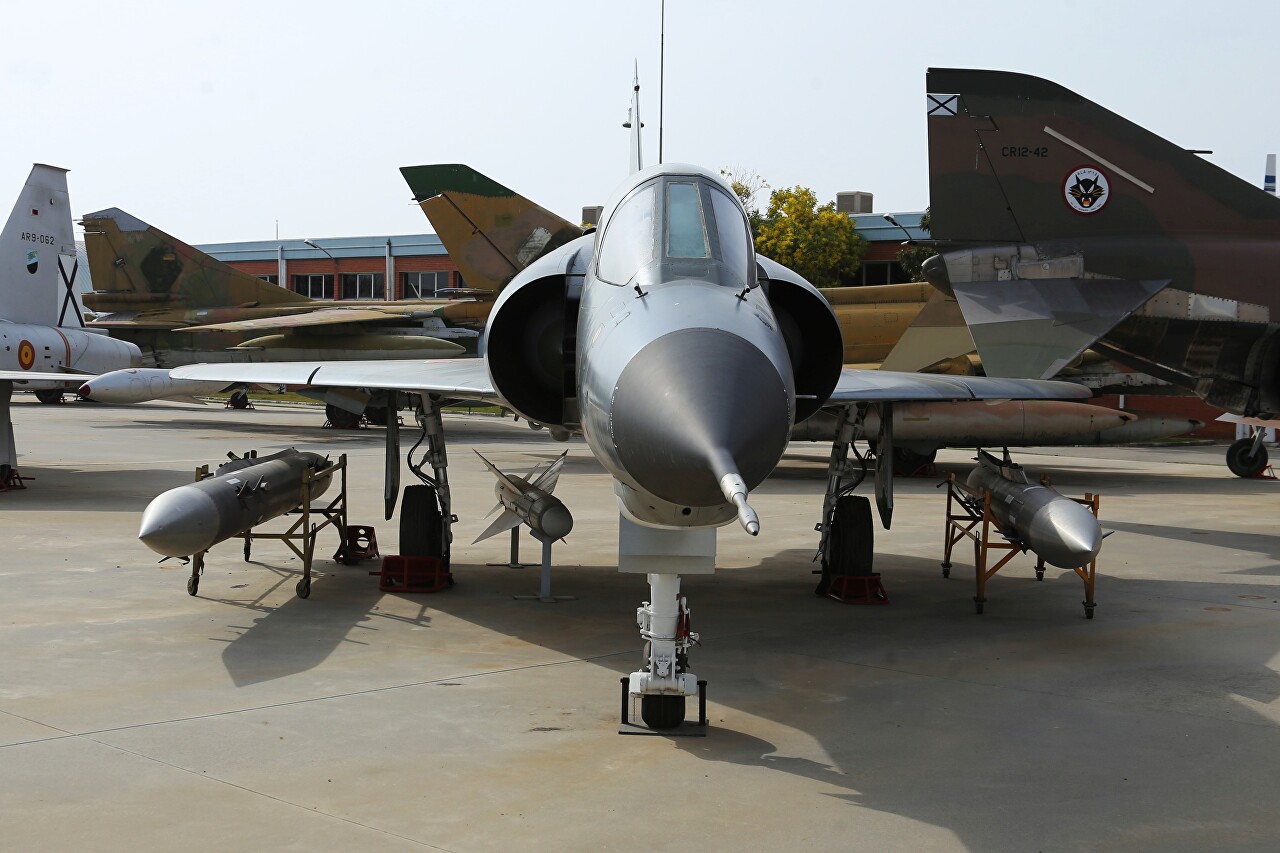 In 1970, the Spanish air force purchased 24 single-seat Mirage IIIEE and 7 two-seat Mirage IIIED, the first French combat aircraft in Spain, which traditionally bought American-made aircraft. Mirage III aircraft were based at Manises air base in the province of Valencia and were in service until 1992, when they were replaced by Mirage F1. In 1995, one of the planes was donated to the Spanish Museum of Aeronautics in Madrid.