Northrop F-5A Freedom Fighter
In 1968, the Spanish air force decided to replace the t-33 and F-86 fighters with a more modern one, opting for the F-5 developed by Northrop. These aircraft were originally intended for export to third world countries, so they were low in cost and easy to maintain. In the period from 1962 to 1987, more than two thousand aircraft were built in three dozen modifications, this is one of the most popular jet fighters, which was and still is in service with two dozen countries.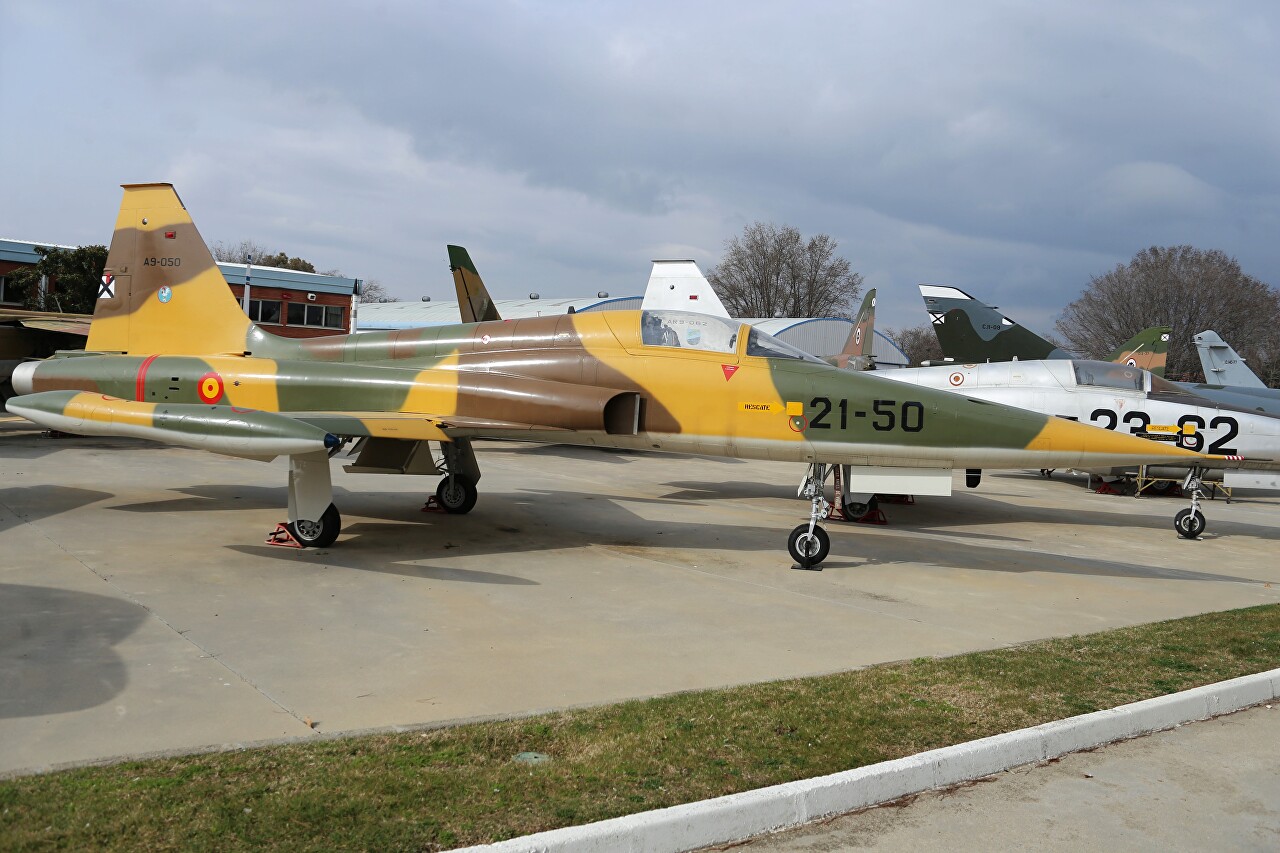 The F5-A has the following tactical and technical data: length 14.38 m, wingspan 7.7 m, maximum take-off weight 9379 kg, two General Electric J85-GE-13 engines with a thrust of 1850 kg provide a speed of up to 1315 km / h and a ceiling of 15390 m. Armament: 2 20mm guns with 280 rounds of ammunition, 7 suspension points for bombs and missiles weighing up to 2812kg. Combat radius of 314 km, with suspended tanks up to 900 km. The parameters, I must say, are not too impressive, however, the F-5A almost always emerged victorious in battles with the main Soviet fighter of those years, the MiG-21, which was also in service with many countries.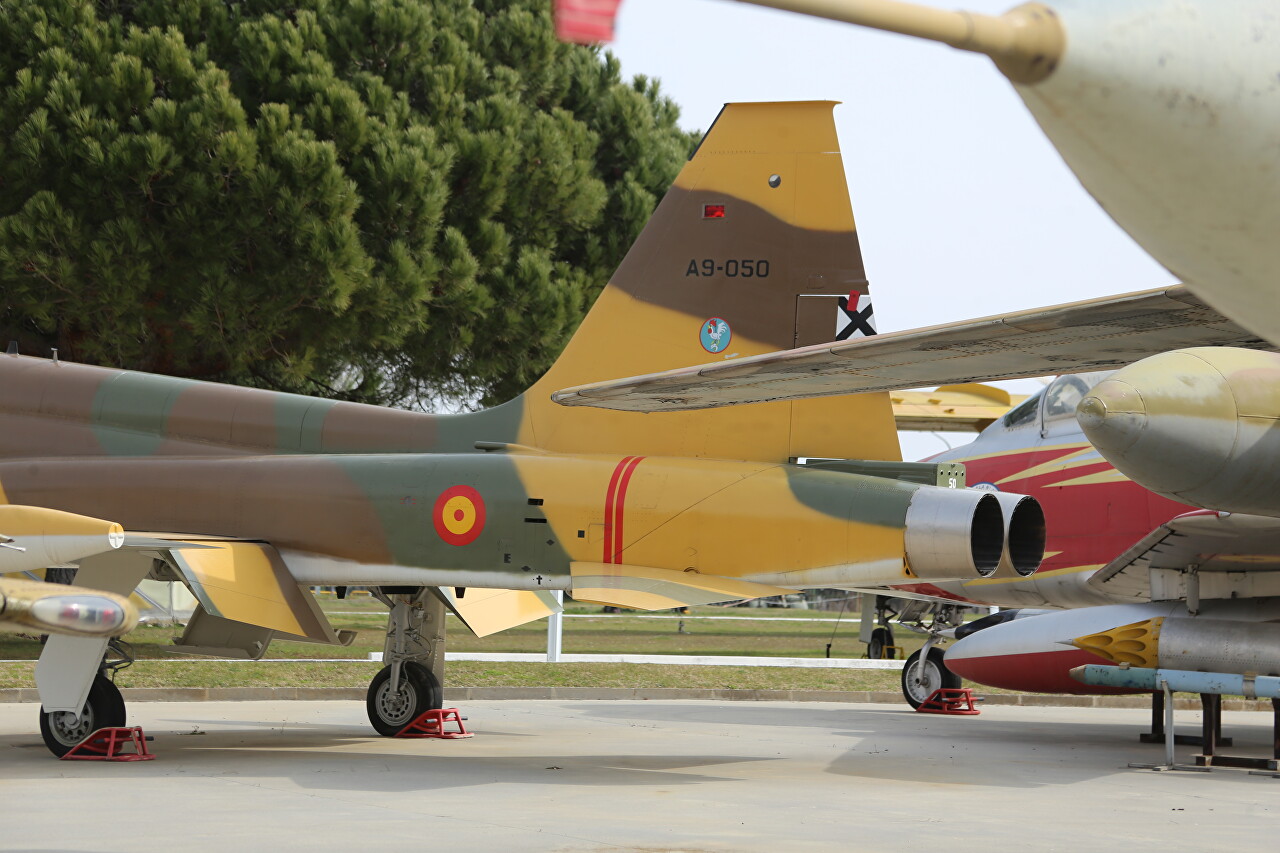 In 1968, the Spanish aircraft manufacturer C. A. S. A acquired a license to manufacture these aircraft. The Spanish air force received 70 aircraft of three modifications: 18 single-seat f-5A fighters, 34 two-seat f-5B combat training and 18 RF-5A reconnaissance aircraft. Of these, 8 were received from the United States in ready-made form, the rest were collected from large nodes. Mastering the production of a modern jet fighter, although "screwdriver assembly", was an important technological breakthrough for the Spanish aviation industry.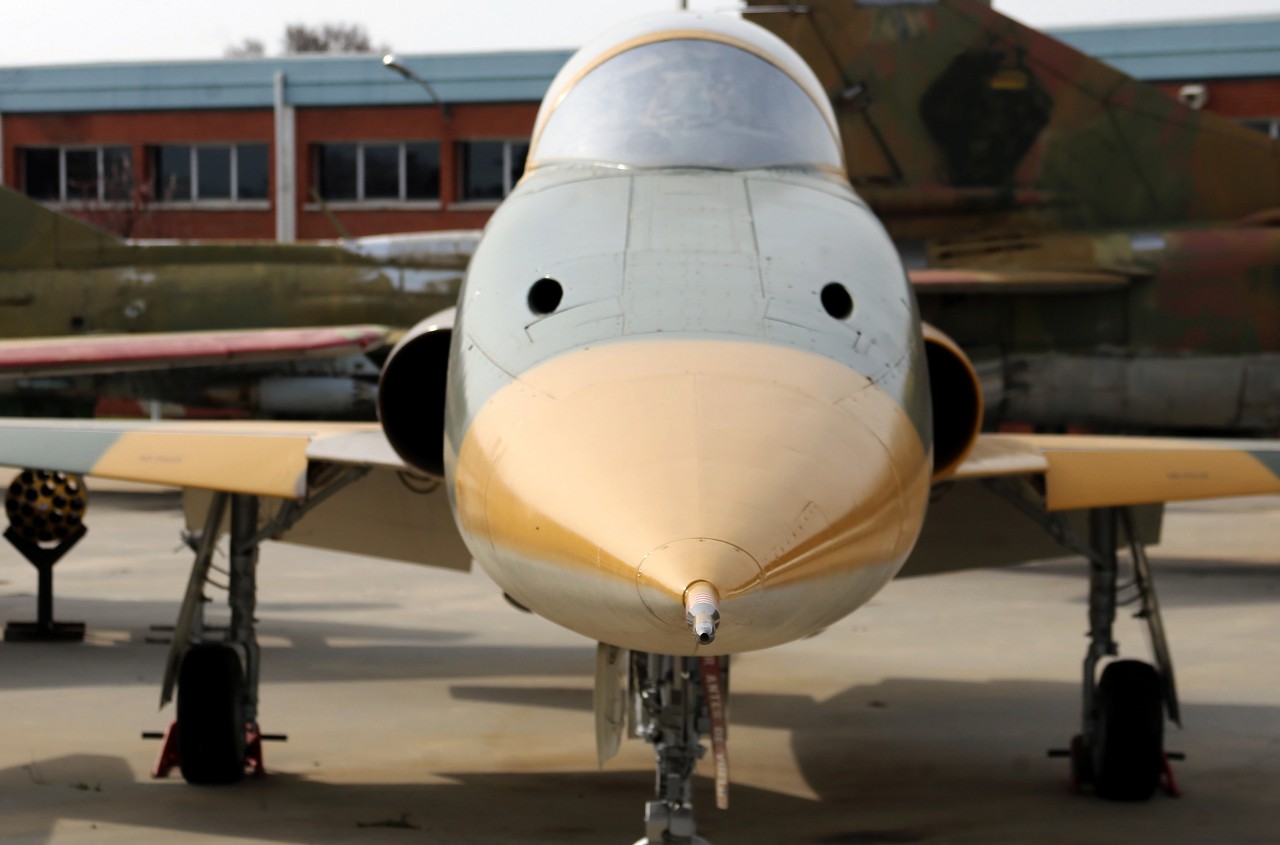 The first Spanish-made F-5 took to the air on may 22, 1968, on July 19, 1969, the first two F-5B aircraft were taken into service at the Morón air base in the province of Seville, then two-seat modifications also entered the jet aviation school at Talavera la Real air base. For the first two years, only two-seat modifications were produced, this is due to the fact that for Spanish pilots it was a completely new type of aircraft in terms of flight qualities, and the F-5B still remains the main aircraft on which fighter pilots are trained. Since the beginning of the 70s, production of single-seat f-5A fighters began, they arrived at the Gando air base in the Canary Islands, these aircraft participated in the Sahara operation of 1975-76. Currently, the Spanish air force is serving 19 F-5 aircraft of various modifications. The Madrid Museum of Aeronautics houses an F-5A from Talavera La real air base, decommissioned in 1994.