Mikoyan-Gurevich MiG-23 (Madrid)
The third-generation MiG-23 multi-purpose fighter was developed at the Mikoyan design Bureau and made its first flight on June 10, 1967. The aircraft is a further development of the well- established MiG-21, had a wing with a variable sweep from 16 to 72 degrees, modern electronic equipment and the ability to use a wide range of weapons.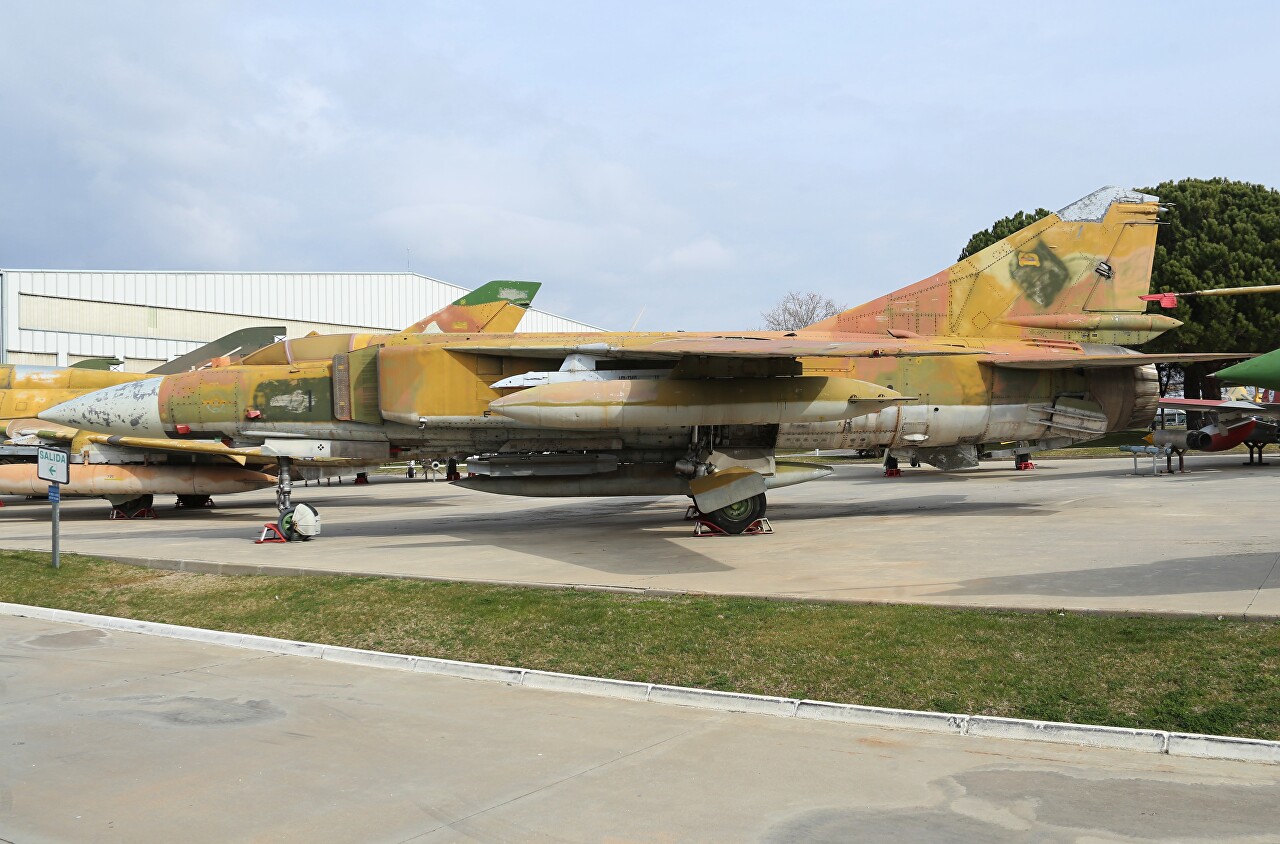 The R29B engine of the Tumansky design with a thrust of 11.500 kg provided a maximum speed of 2500 km/h. With a take-off weight of 18500 kg, the aircraft carried up to three tons of rocket and bomb weapons to fight both air and ground targets.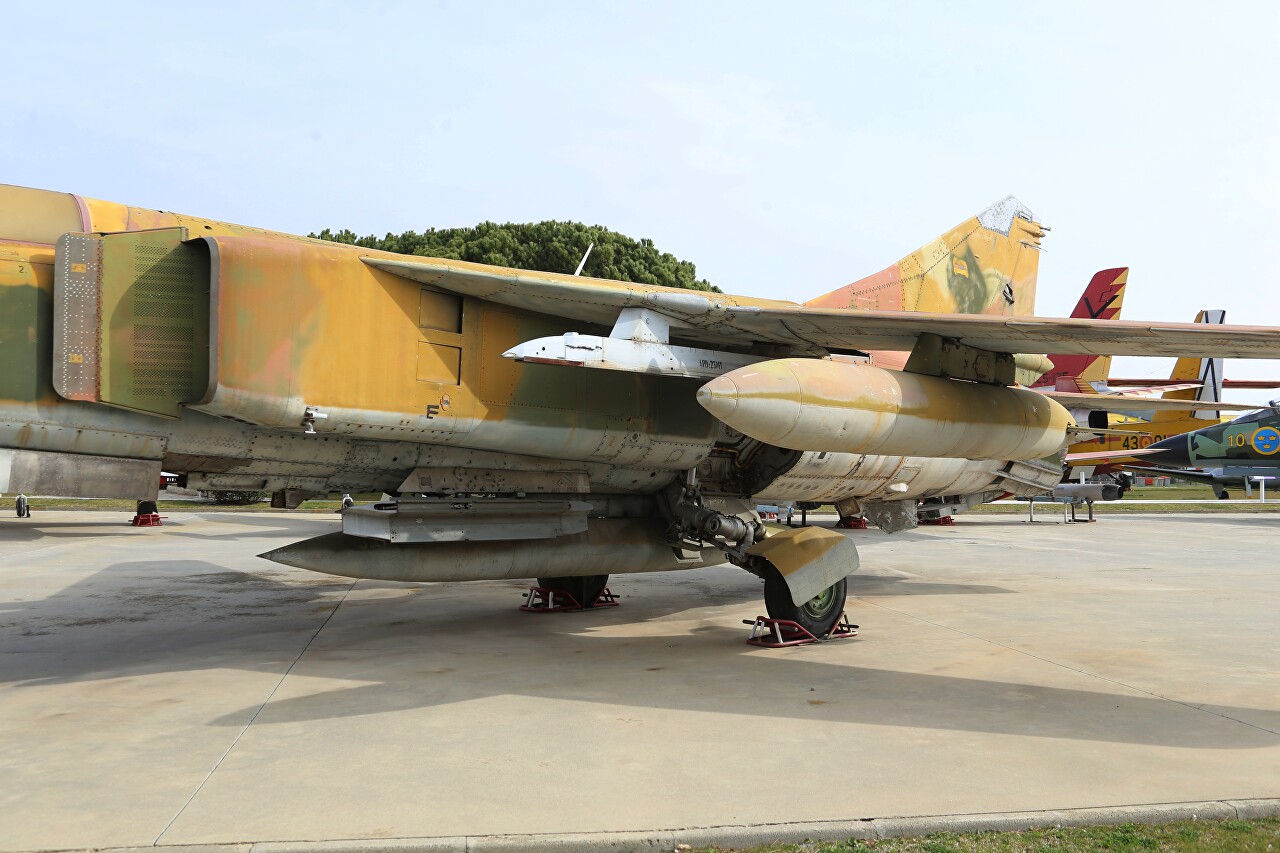 From 1969 to 1985, 3,630 fighters and 769 combat trainers were produced. I must say that in operation the aircraft was a lot of trouble, was difficult to pilot, aerodynamic restrictions did not allow you to use a good specific thrust. Electronic equipment was not very reliable, and to replace the engine had to disassemble half of the fuselage. Nevertheless, the MiG-23 was actively exported to some countries of the Warsaw Pact, as well as to numerous" friends " of the USSR in the middle East, Africa and Southeast Asia, most often for free and participated in many local wars and conflicts.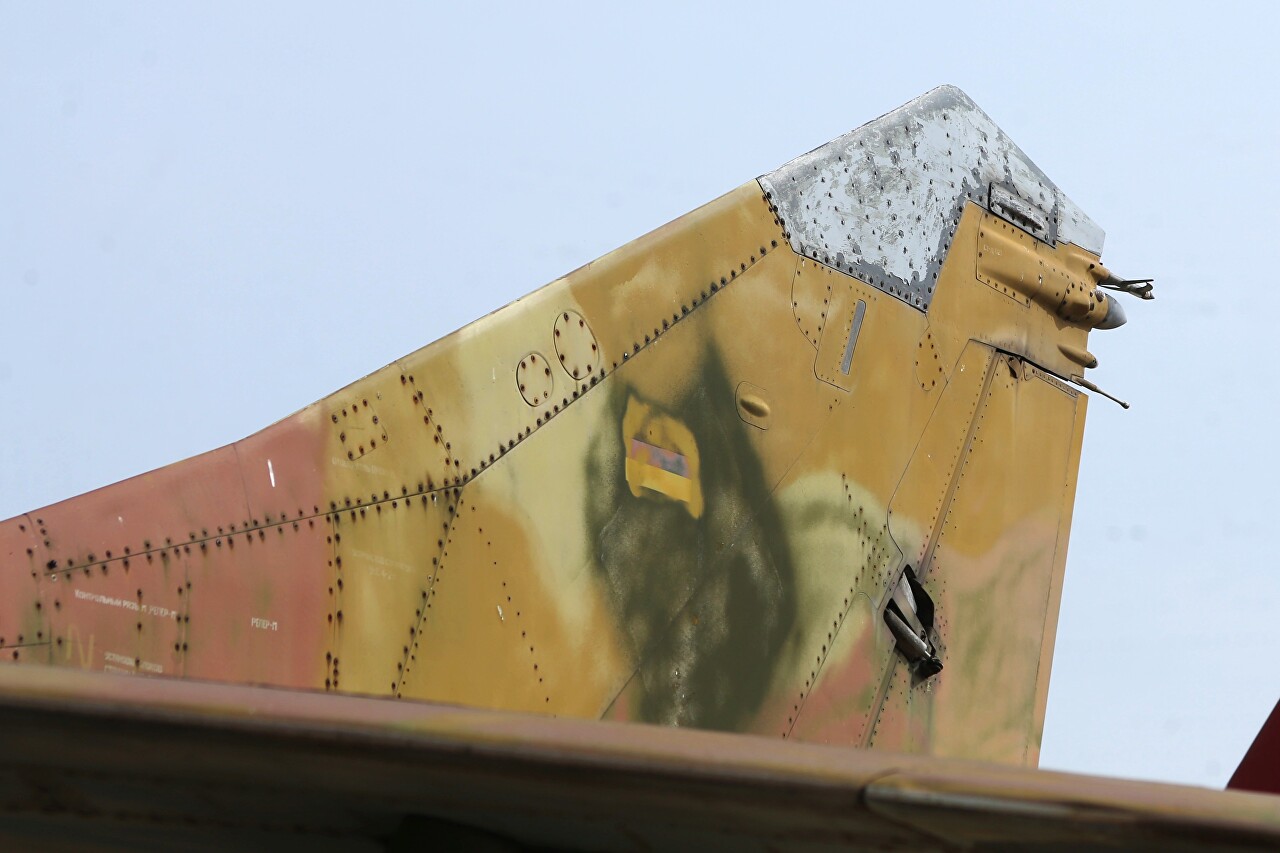 Although not distinguished by high flying qualities, the MiG-23 still set a unique "record": on July 4, 1989, a Soviet air force fighter took off from Kolobrzeg airfield in Poland, after which there were engine problems. The pilot ejected in fright, then the engine was restored and the unguided plane flew without control for more than 900 kilometers over Poland, East and West Germany, the Netherlands, and Belgium. Even over the territory of the GDR, the plane was detected by NATO radar systems and after crossing the border of Germany, 2 f-15 fighters flew out to intercept it. After examining the Soviet plane, the pilots reported that the cabin was empty. The flight took place over a densely populated area, so the air "flying Dutchman" decided not to shoot down. After running out of fuel, the plane crashed on a farm near the border with France, killing one person. This was a period of warming relations between the USSR and the West, so the scandal was not inflated, everything was done with apologies and compensation to the victims. The wreckage of the plane was taken to the USSR, but it was not possible to determine the cause of the short-term engine failure.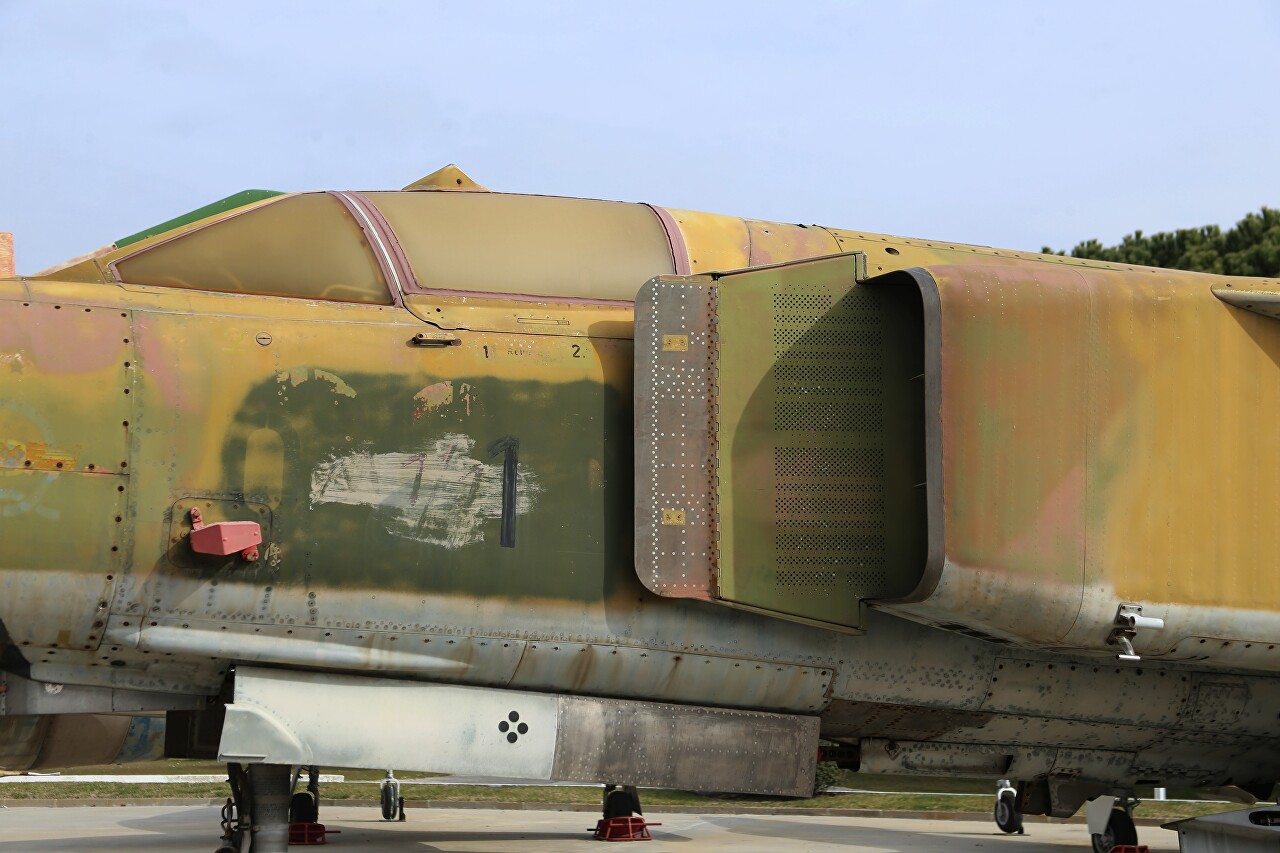 This MiG-23 was in service with the air force of the German Democratic Republic and after the unification of Germany went to the Luftwaffe. There was no point in using these outdated aircraft, they were disposed of, and some of them went to museums. One of them was donated by Germany to the Museum of Aeronautics in Madrid in 1994.