McDonnell Douglas RF-4C Phantom II
Next to the Phantom II fighter jet, in the open parking lot of the Aeronautics Museum in Madrid, there is a reconnaissance version of It created during the Vietnam war. The RF-4C had a maximum speed of 2545 km/h, which allowed it to get away from Soviet MiGs, so they worked during the day without fighter cover. All combat losses of these aircraft were solely from air defense fire.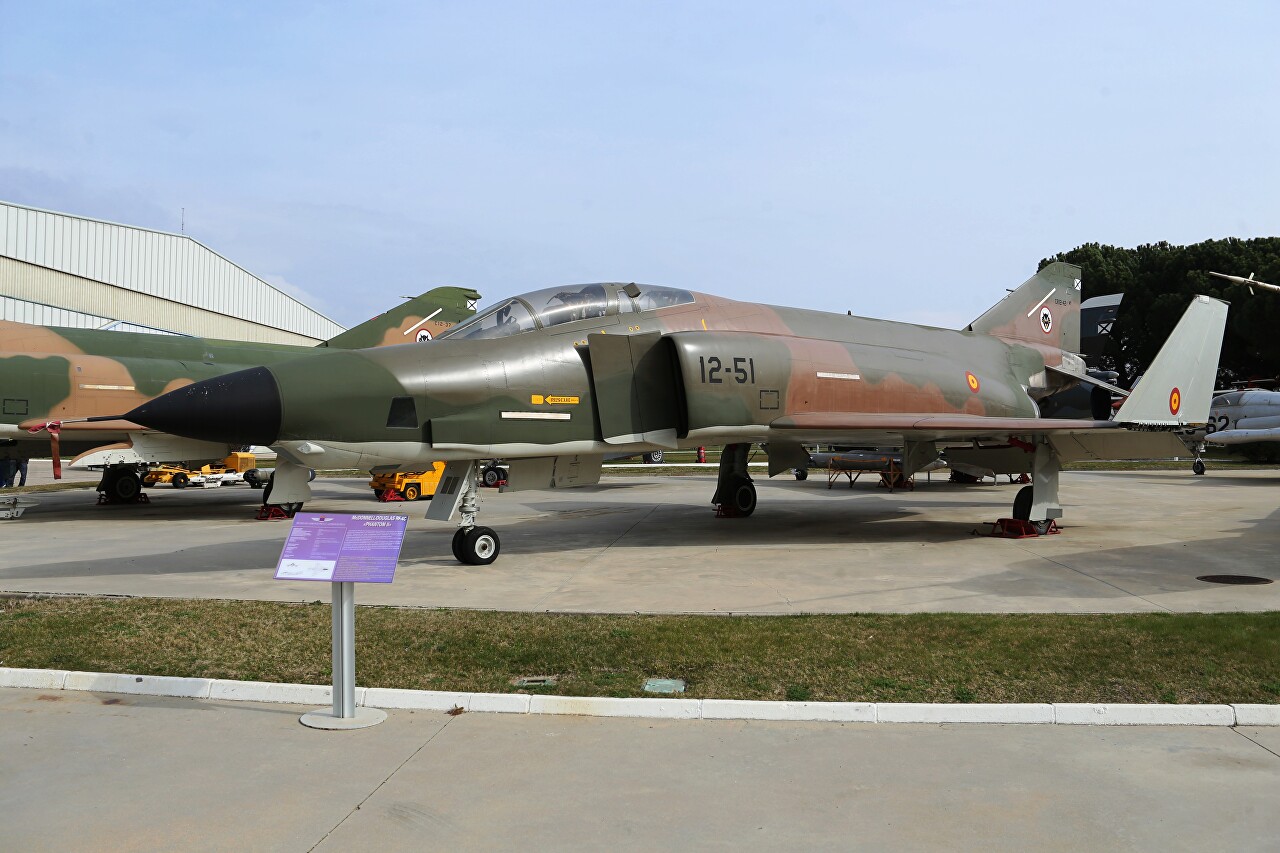 The aircraft did not have any weapons, a front-view camera was placed under the nose cone, and cameras were mounted in other compartments for shooting from high and low altitude.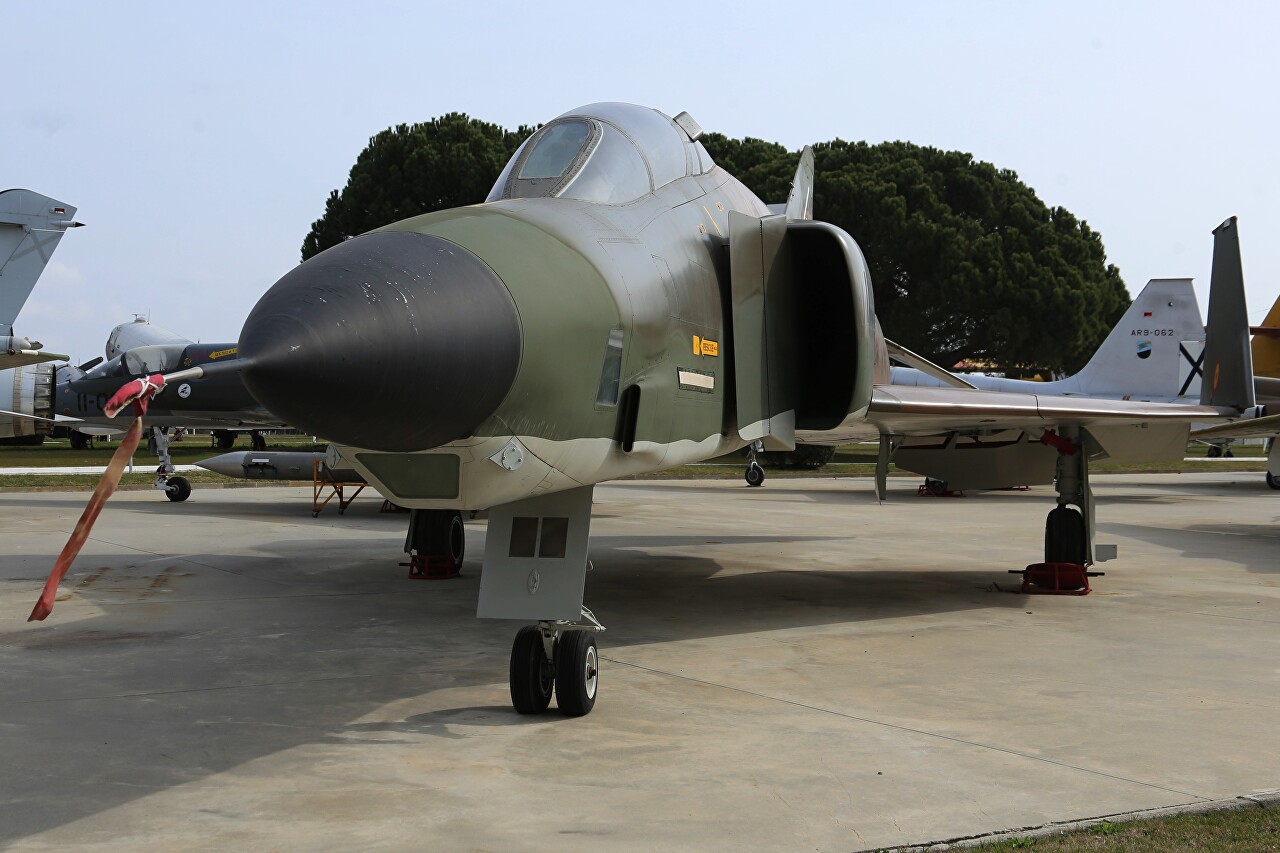 The windows of the infrared surveillance system are visible in front of the nose landing gear. The aircraft also had radio intelligence equipment. RF-4C turned out to be long-lived, in particular, "veterans" of Vietnam participated in operation "Desert Storm".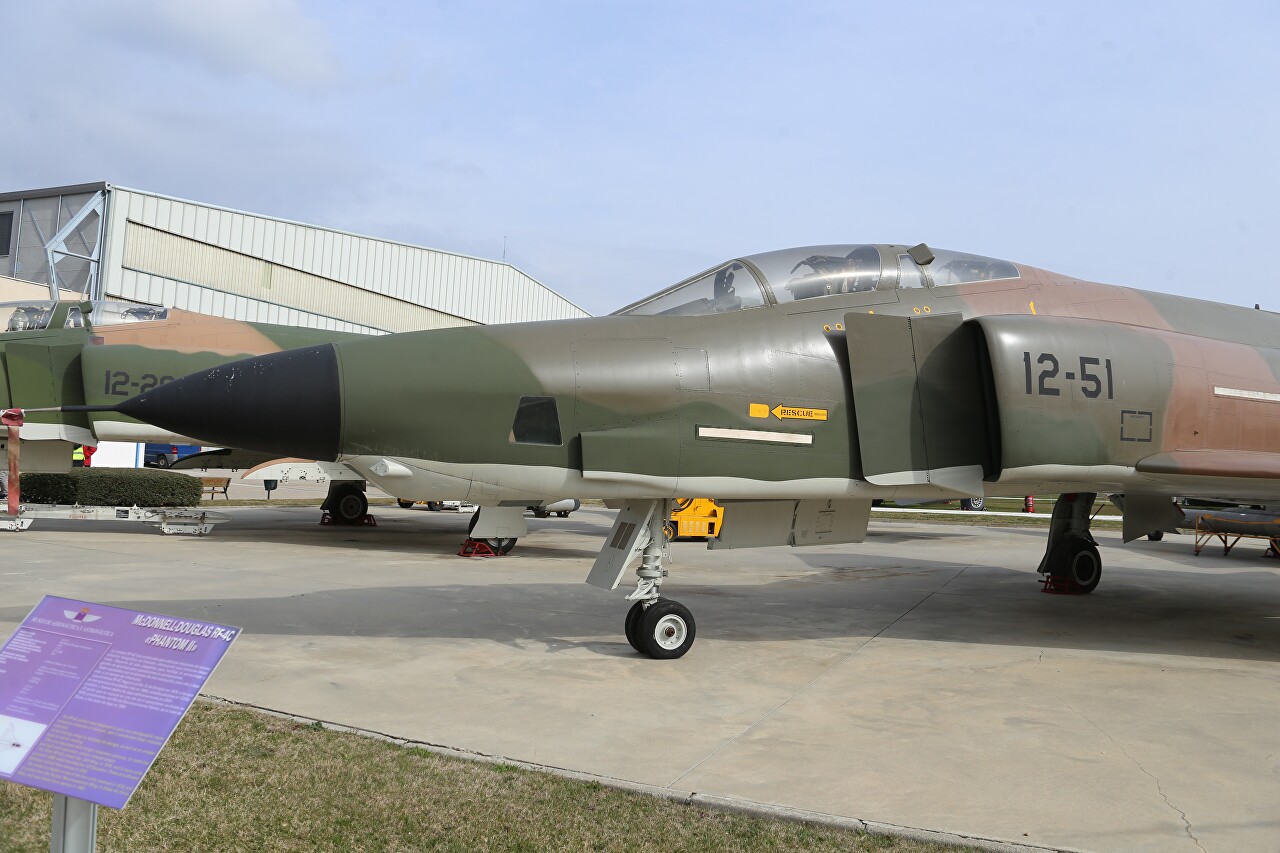 The Spanish air force had 12 such aircraft, the first four arrived at Torrejón air base in 1978, they were decommissioned in 1990. They were replaced by a second squadron, which arrived in Spain in 1988 and served until 2002. The Museum displays a unit from the first squadron.