Hispano Aviación Ha-220 Super Saeta (Museo del Aire, Madrid)
On August 12, 1955, the first prototype of the HA-200 Saeta ("Arrow") aircraft, designed by the famous Willy Messerschmitt, took off. After the First world war, Germany did not have the right to have an aviation industry for a long time, and the designer found application for his knowledge and experience in the Spanish company Hispano Aviación. This is the first Spanish aircraft with turbojet engines. The HA-200 is a two-seat training aircraft designed to train jet fighter pilots. it was mass-produced in Spain and Egypt, with a total of 212 units built, including 70 Egyptian ones.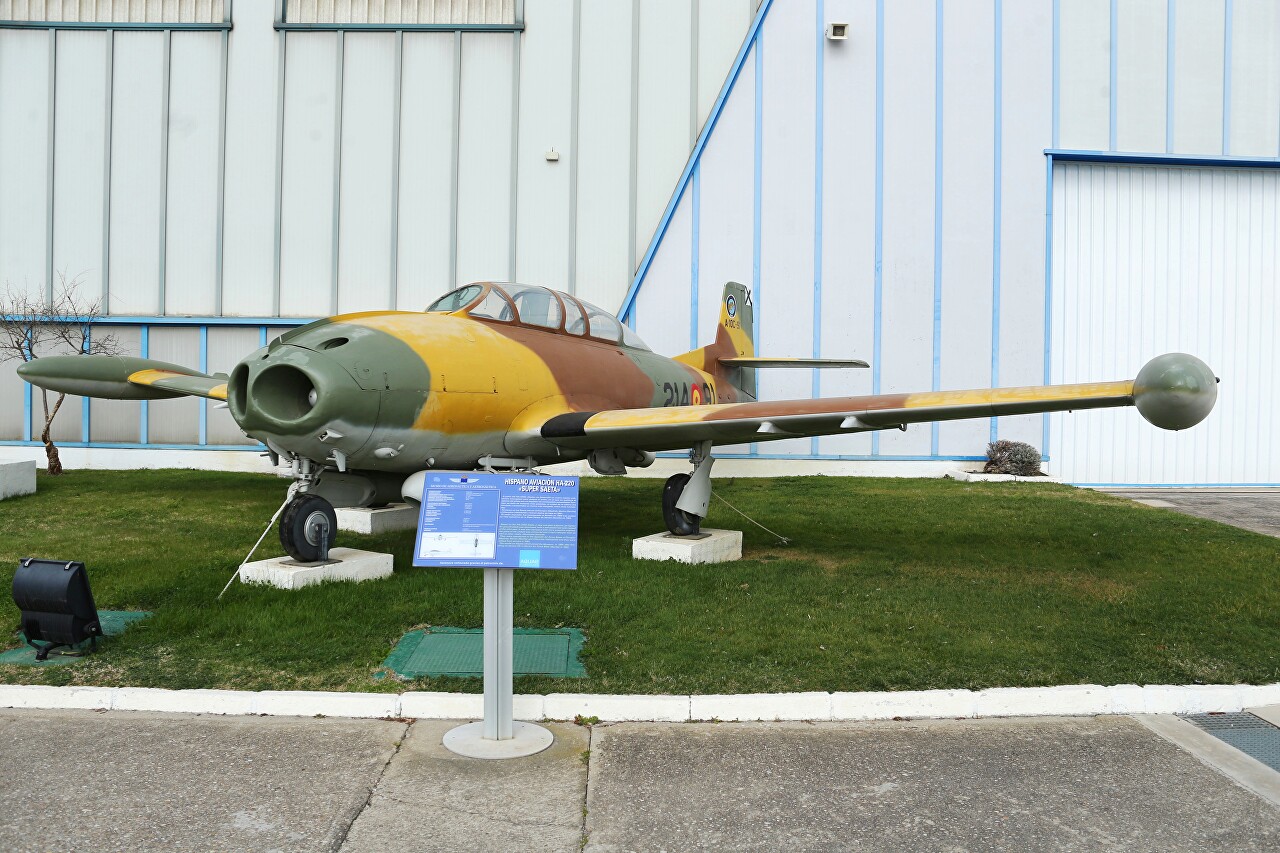 In the late 60s, the HA-220 Super Saeta light attack aircraft was created on the basis of this aircraft. It was distinguished from its predecessor by more powerful engines, an armored cabin, and six suspension nodes under the wings for attaching bombs and containers with unguided missiles. A 20mm cannon and two 12.7 mm machine guns were installed in the new unit. An additional fuel tank is located in the co-pilot's seat, although the cockpit glazing remains the same, and the plane looks like a two-seate.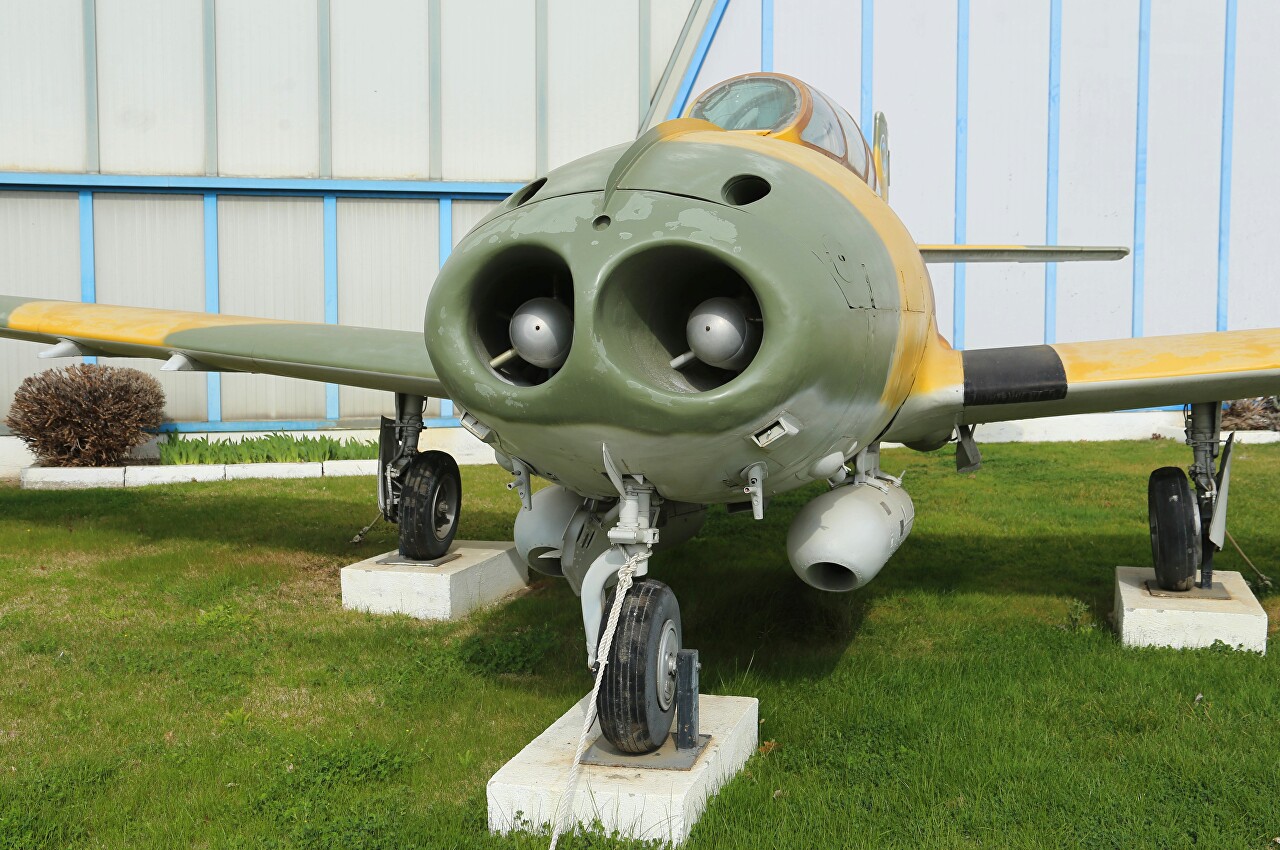 In 1970-72, 25 copies of the attack aircraft were built. In 1974, several aircraft were used to suppress the Polisario uprising in the Sahara. In 1979, some of the aircraft were disarmed and converted to training, the remaining ones were gradually replaced with CASA C-101. Now more than 10 Super Saeta aircraft are owned by private owners in flight condition.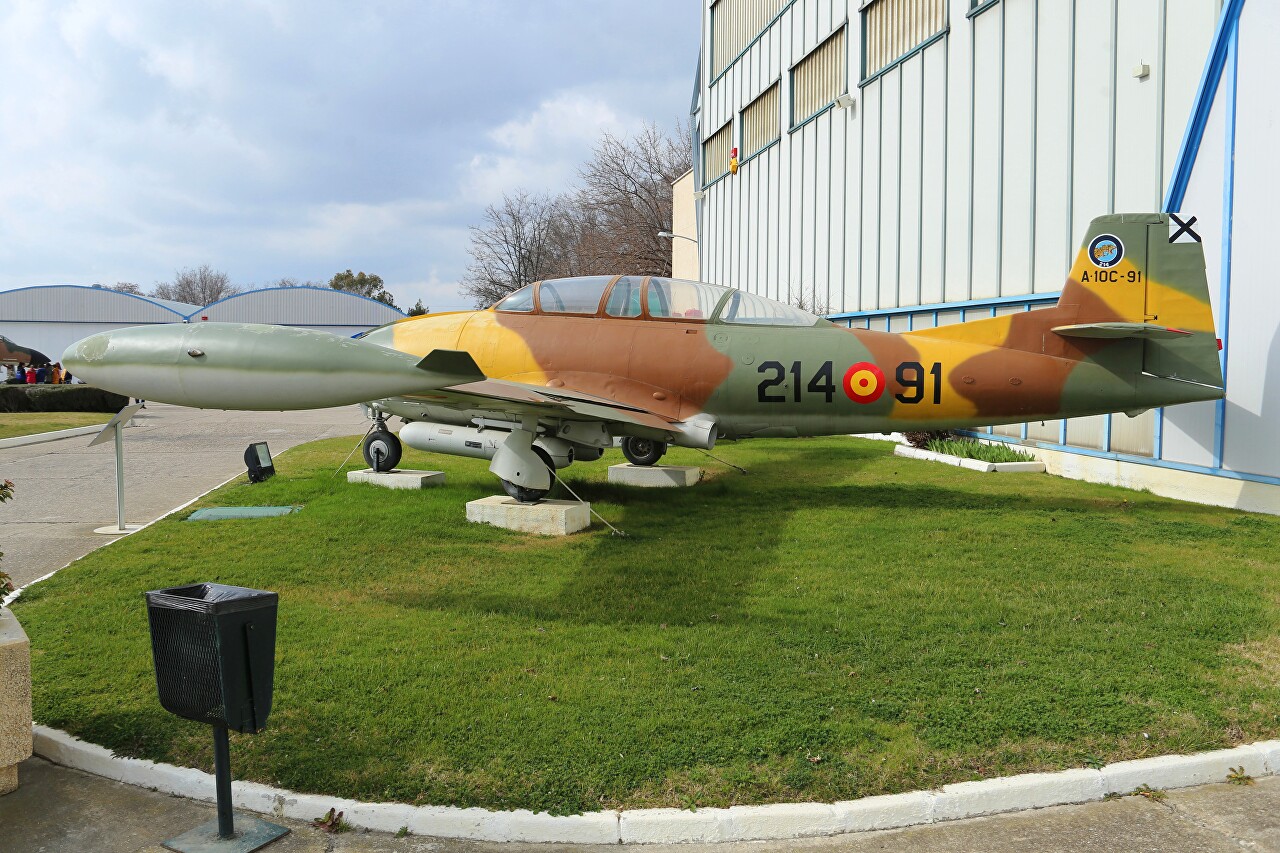 Specifications: length 8.97 m, wingspan 10.42 m, maximum take-off weight 3600 kg. Two Turbomeca Marbore VI engines with 471 kg of thrust provide speeds of up to 790 km/h, a practical ceiling of 13,000 m and a rate of climb of 960 m/min. Flight range with a combat load of 1500 km. In addition to the already mentioned guns and machine guns, the aircraft could carry up to 900 kg of bomb and missile weapons.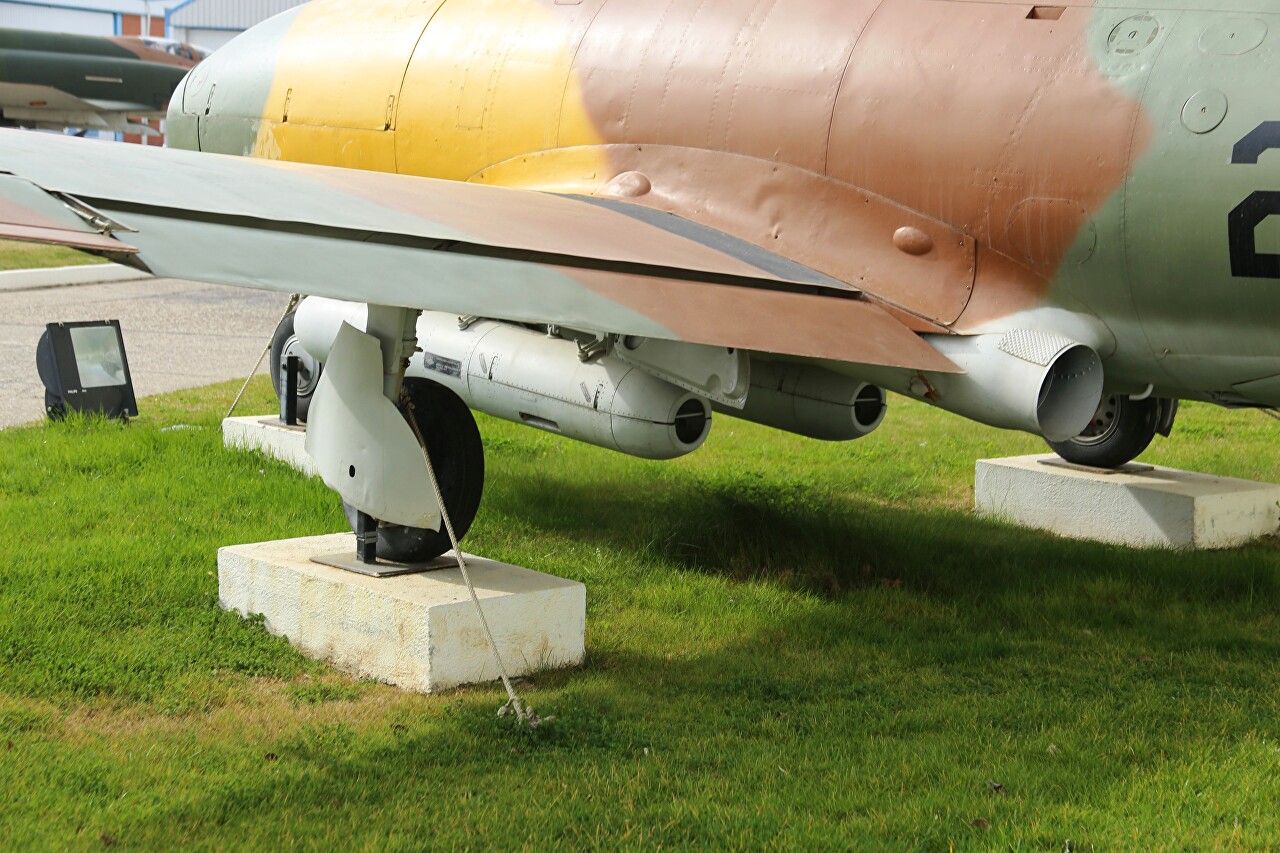 This aircraft served at the Morón air base until 1983 and was transferred to the Aeronautics Museum in Madrid in 1989.