McDonnell Douglas F-4C Phantom II, Madrid
Under the 1953 Agreement on Technical Assistance between Spain and the United States (Pactos de Madrid de 1953), the Spanish Air Force received many aircraft decommissioned by the United States Air Force, including 270 F-86 Sabre fighter-bombers. In 1969, the agreement was extended, according to which Spain received 36 McDonnell Douglas F-4C Phanom II fighters. These aircraft were built in 1964 for the United States Air Force and served in 81 air wings based in the United Kingdom. Deliveries began in 1971, and the aircraft received the designation C. 12 for Spanish qualification.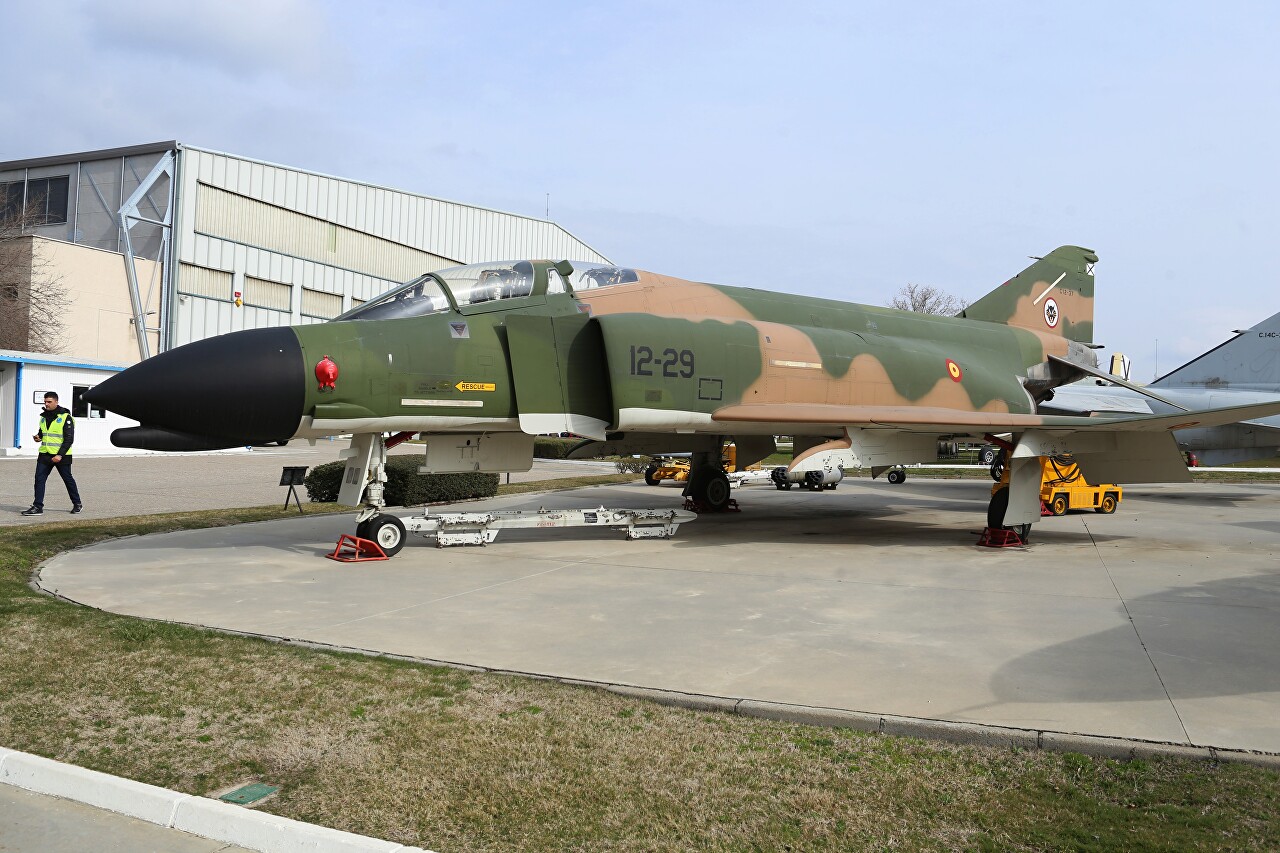 The history of the Phantom II service in the Spanish Air Force can not be called successful, in November 1973, one of the planes crashed, in which both pilots were killed. Further disasters occurred every one to two years, a total of 7 aircraft were lost and only in two cases the crews managed to escape. To make up for the losses, four more F-4Cs and four RF-4C reconnaissance aircraft, designated CR, were purchased.12. Many aircraft went through the Vietnam War, where they were very intensively operated, so they were pretty worn out and often failed. Maintaining their combat capability was very expensive, some were disassembled for spare parts. In order to maintain the number of squadrons, in 1988, eight more RF-4Cs were purchased, previously in service with the US National Guard. By that time, Spain already had enough EF-18B Hornet, which began to arrive in 1986, so already in 1989, the F4C ended their service, but the RF-4C scouts were in service until 2002. In 18 years of service in Spain, the F-4C flew a total of 69,772 hours. It is interesting that at the time of their withdrawal from service, aircraft of this type in other countries were long ago written off.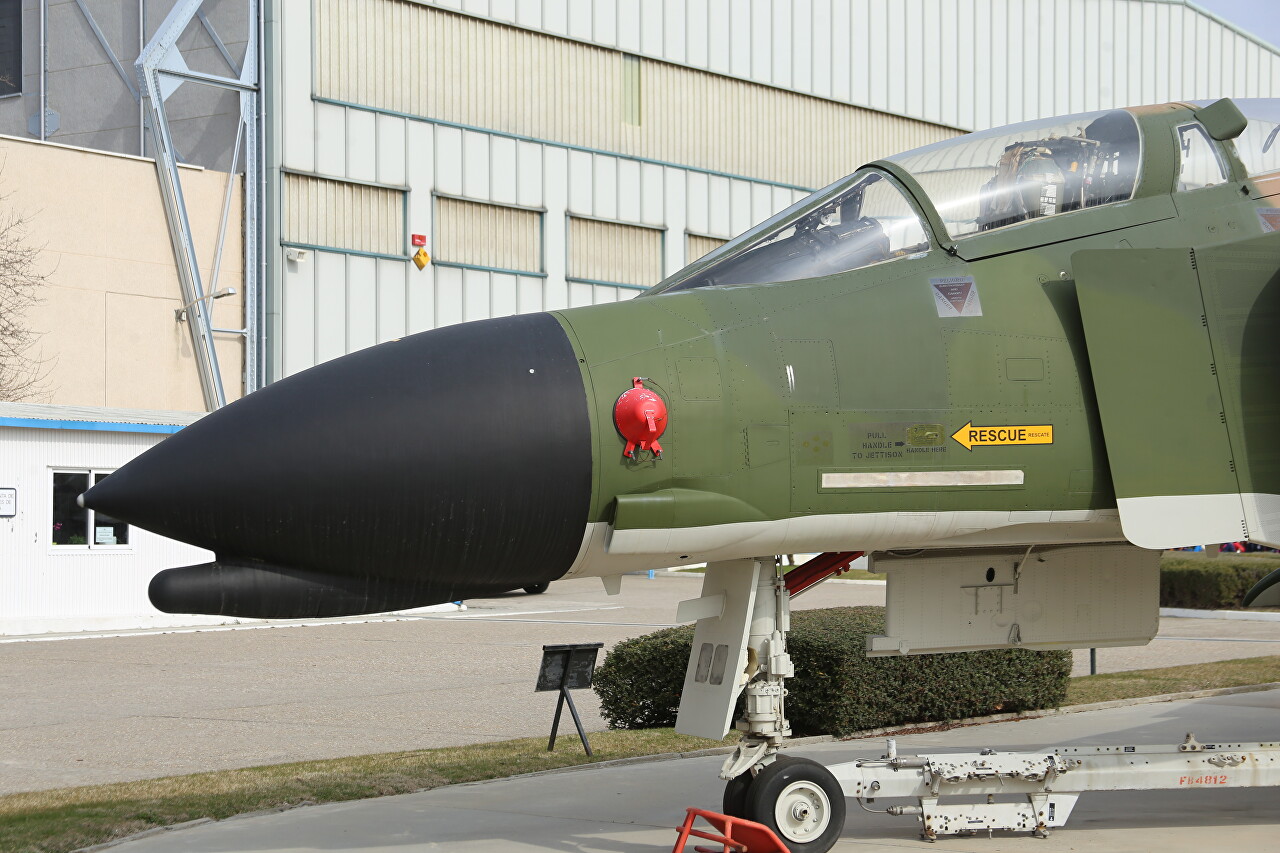 The Madrid Museum of Aeronautics houses the F-4C, built in 1965 and entered service in the United Kingdom. Since 1966, the aircraft participated in combat operations in Vietnam, it was flown by the commander of 339 Tactical Squadron, Lieutenant Colonel Robert F. Titus, in aerial battles, he shot down three North Vietnamese MiG-21s, including one from an outboard gun. In 1978, the aircraft was transferred to Spain and became part of the 12th air wing, in 1989 it was written off and transferred to the museum.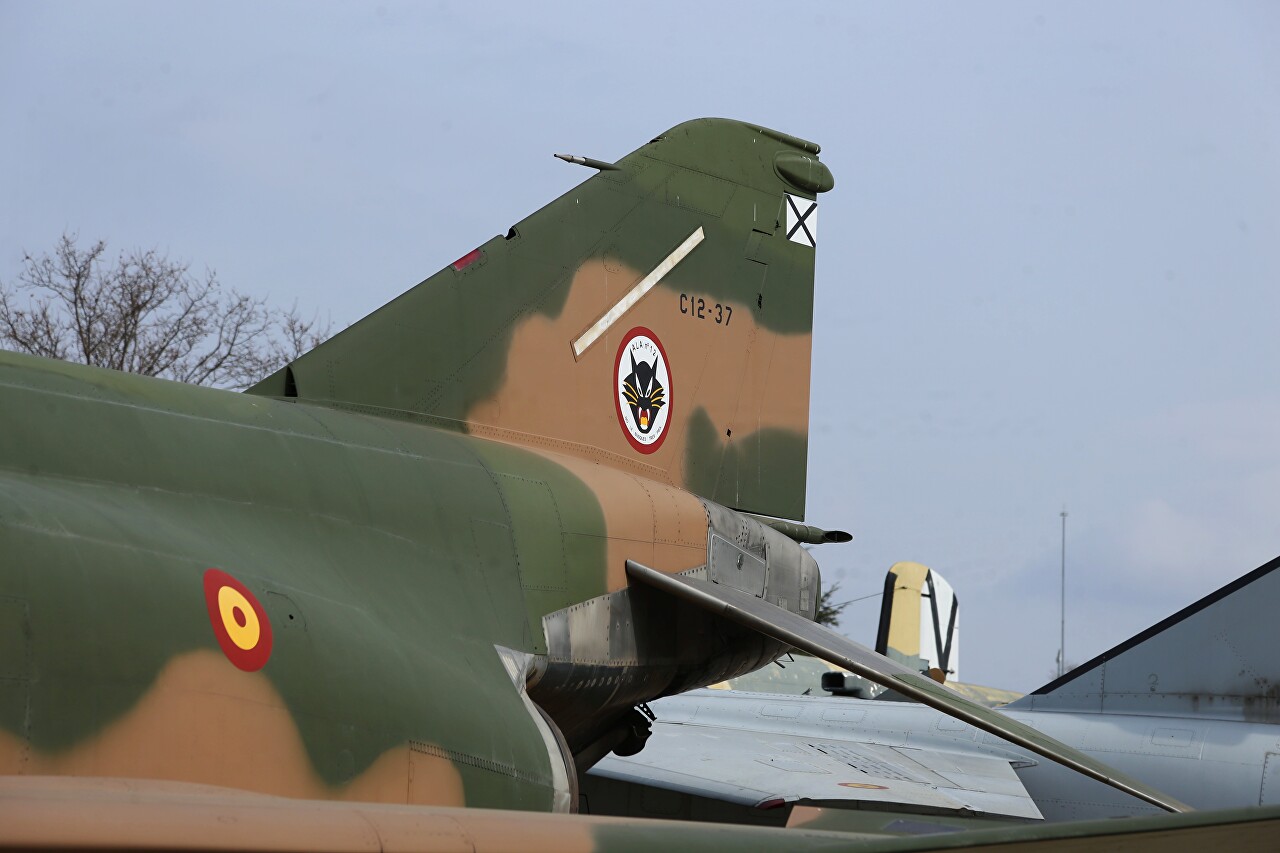 The two-seat supersonic fighter-bomber F-4 Phantom II was developed by order of the US Navy for use on aircraft carriers, the first prototype flight took place on May 28, 1958, production began in 1971 and 5,195 aircraft were built until 1981. It was widely used during the Vietnam War, as well as in conflicts in the Middle East. The plane had outstanding flight data, but it was very difficult to pilot and did not make mistakes, as a result of which it suffered many accidents. Another disadvantage was the lack of cannon weapons, since the concept of its use provided only for long-range missile combat. Clashes in Vietnam with Soviet MiG-17s and MiG-21s armed with powerful guns revealed the fallacy of this concept. The problem was partially solved by installing suspended cannons. Nevertheless, according to the totality of technical data and the results of combat use, the F-4C is among the top ten aircraft in the world.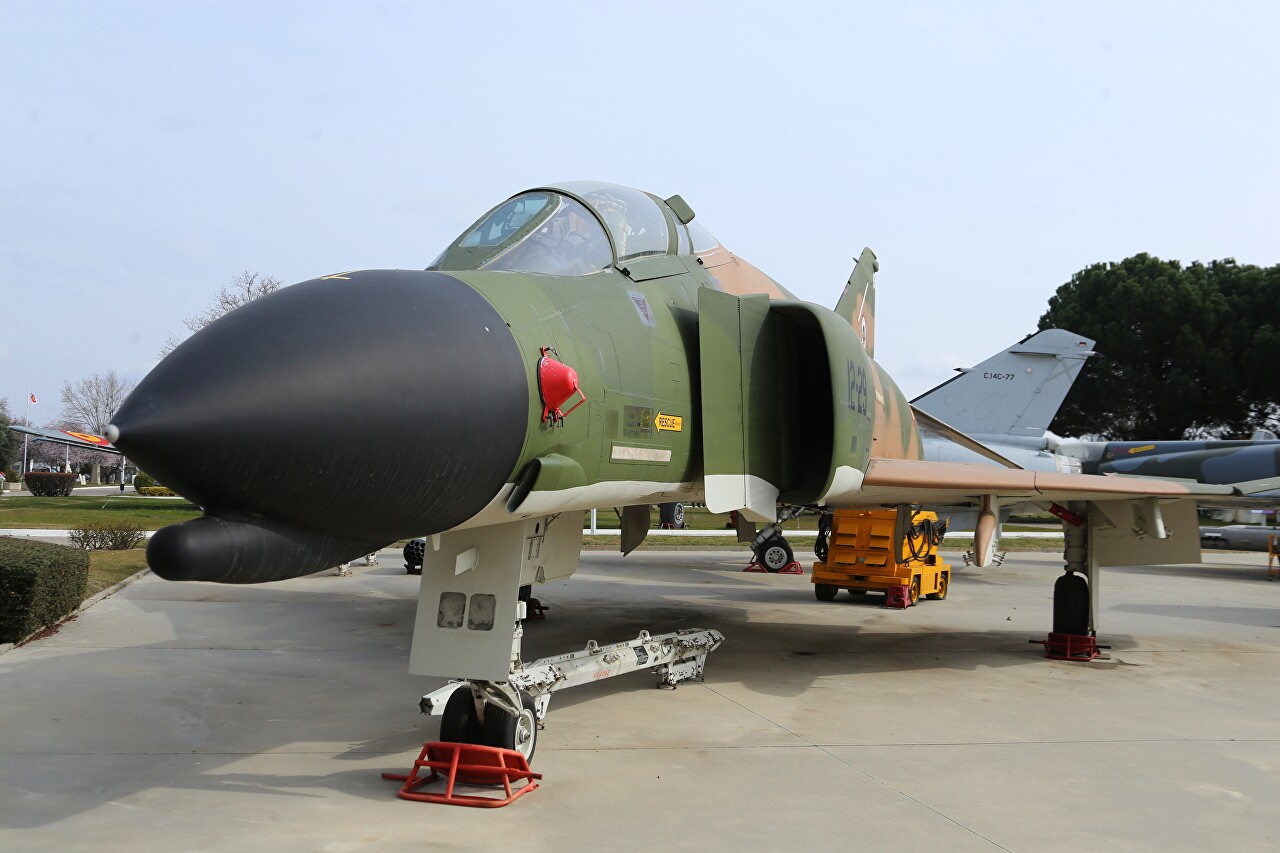 MD F-4C Phantom II features: length 17.75 m, wingspan 11.71 m, height 5.01 m. Empty weight 12640 kg, maximum take-off weight 24765 kg. The power plant consists of two Genral Electric J79-GE-15 turbojet engines with a thrust of 4950 kg and 7710 on the afterburner. Maximum speed 2548 km / h, practical ceiling 21640 m, maximum up to 30000 m. Combat range of 640 km, maximum range of 3700 km.The aircraft could carry up to 7,500 kg of payload, which included a wide range of missiles and bombs, including nuclear ones. The crew included a pilot and an armament operator. For landing on the deck of an aircraft carrier, the F-4 has a brake hook, aircraft that were in service with ground units also had this accessory.