Monument to the Normandy-Niemen Regiment in Le Bourget
In front of the entrance to the Museum of Aerospace Aviation in Le Bourget in September 2006, a monument was unveiled to the pilots of the Normandy-Neman regiment who took part in the fighting on the Soviet-German front in 1943-1945. A squadron of 14 French pilots and 58 mechanics was formed on the initiative of the Free France Committee. The name "Normandy" was given to the squadron by the volunteers themselves - in honor of the French region, where the most stubborn resistance was provided to German troops during the 1940 campaign.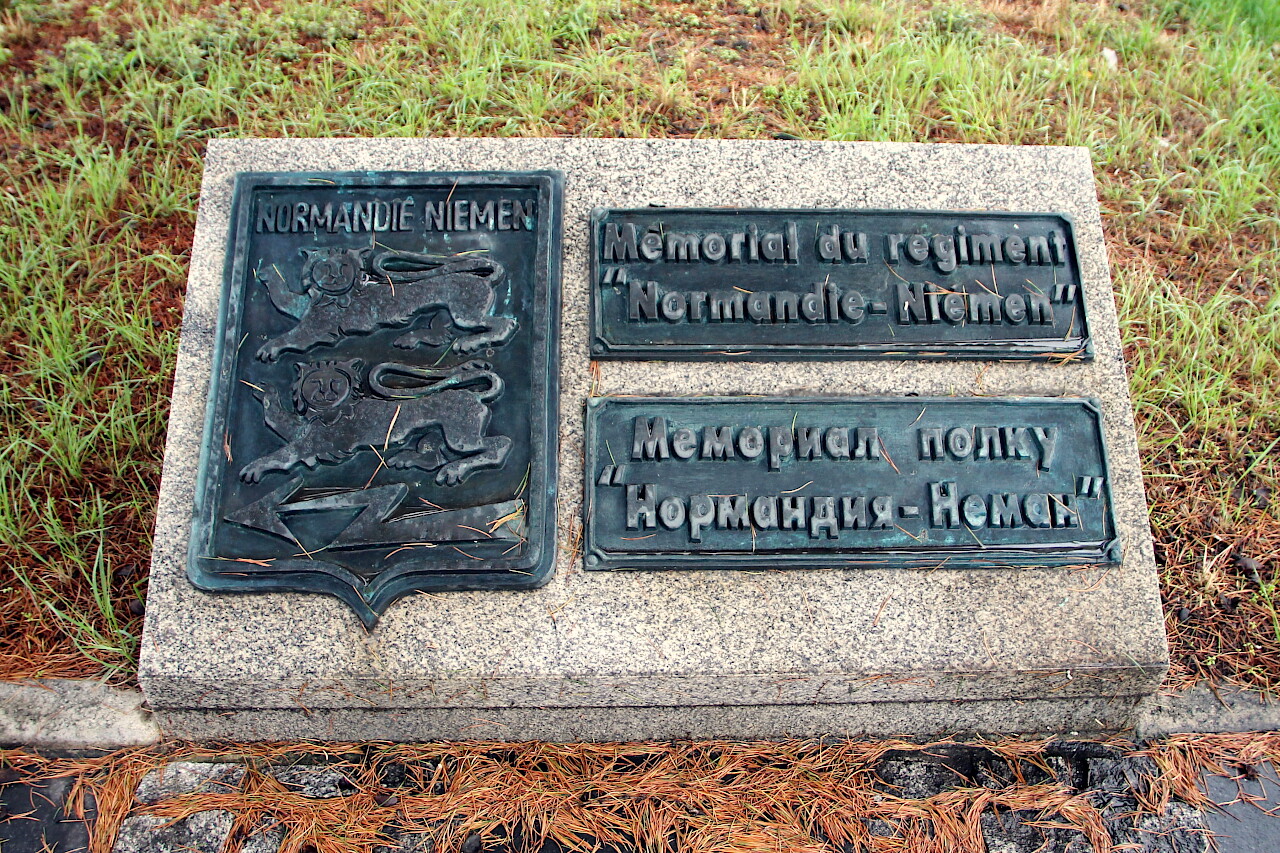 The squadron, which later grew into an aviation regiment, was equipped with Soviet Yak-1 fighters, then Yak-9 and Yak-3. Soviet mechanics helped the French in the maintenance of aircraft. Sculptor Viktor Surovtsev depicted a French pilot and a Soviet mechanic waiting for their comrades to return from a combat flight.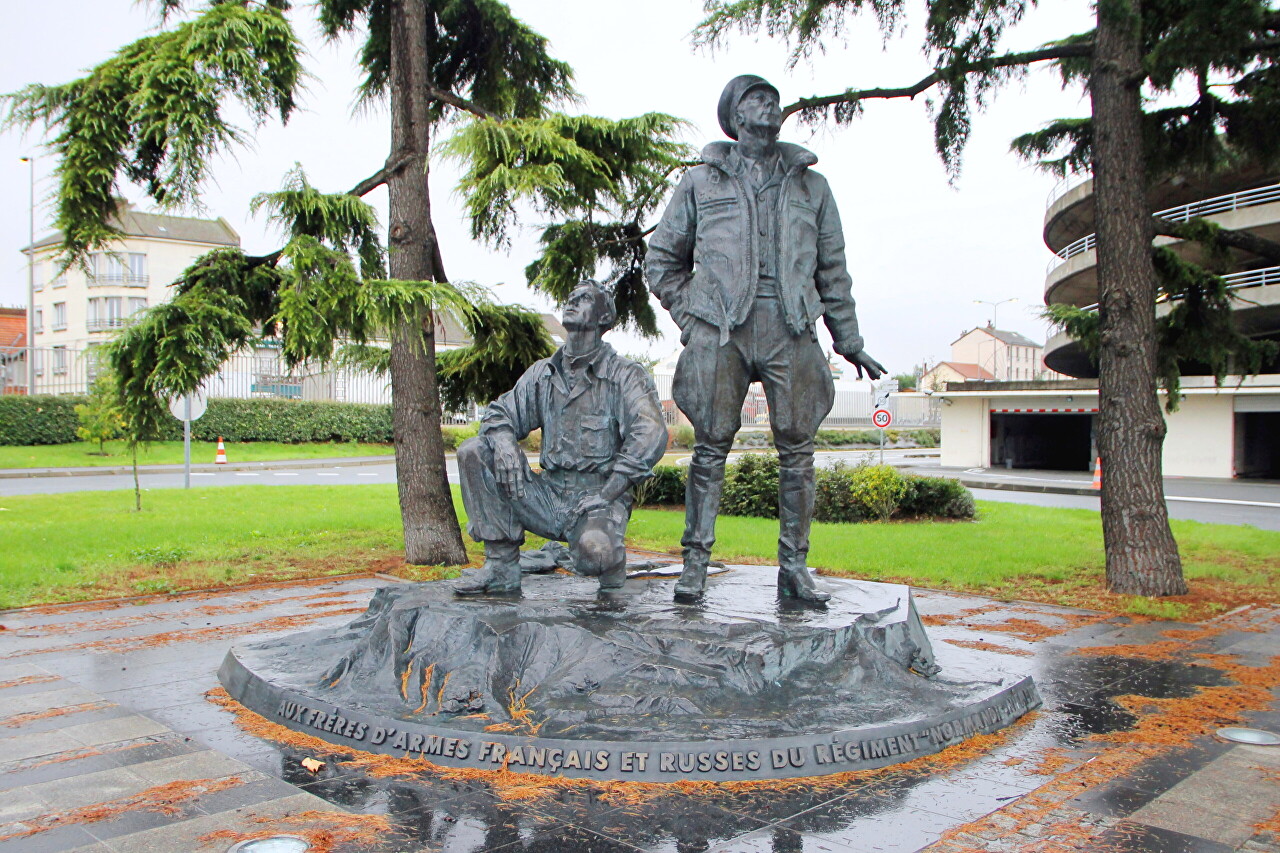 Memorial plaque with the stages of the combat path of the Normandy-Neman regiment. French aviators received baptism of fire on the Kursk Bulge and met Victory on the Elbe. The second part in the name of the regiment appeared for the heavy air battles in which the regiment participated in crossing the Neman River.