Lockheed F-104 Starfighter (Rahimi M.Koch museum)
The supersonic interceptor F-104 performed first flew on 7 February 1954. The experience of the air war in Korea forced the designers to radically change the concept of fighter aircraft, focusing on the improvement of flying qualities.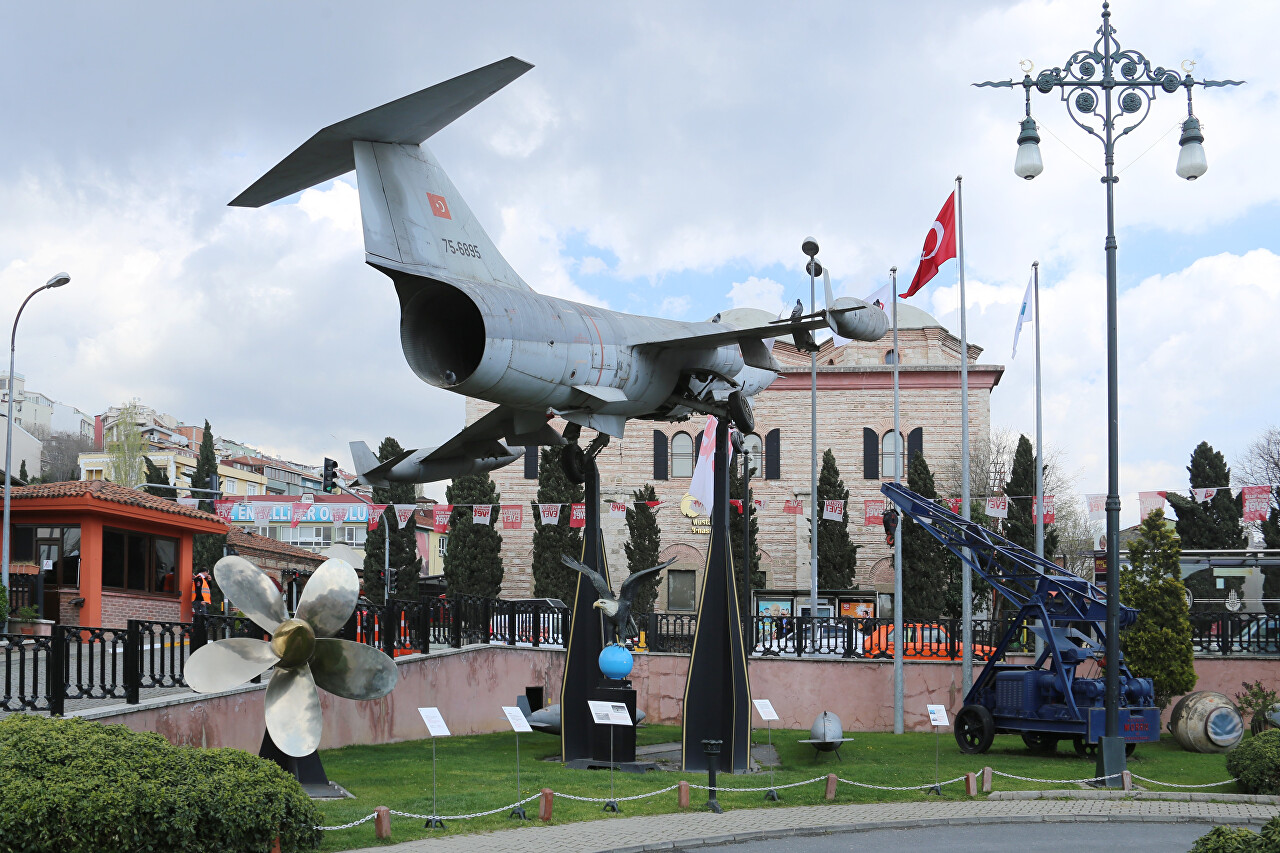 The result is a "missile with a man in it" - a narrow fuselage and short, thin wings, combined with the engine thrust of 4.5 tonnes allowed the plane to fly at speeds up to 2500 km/h and a minute to gain altitude in the 10,000 meters.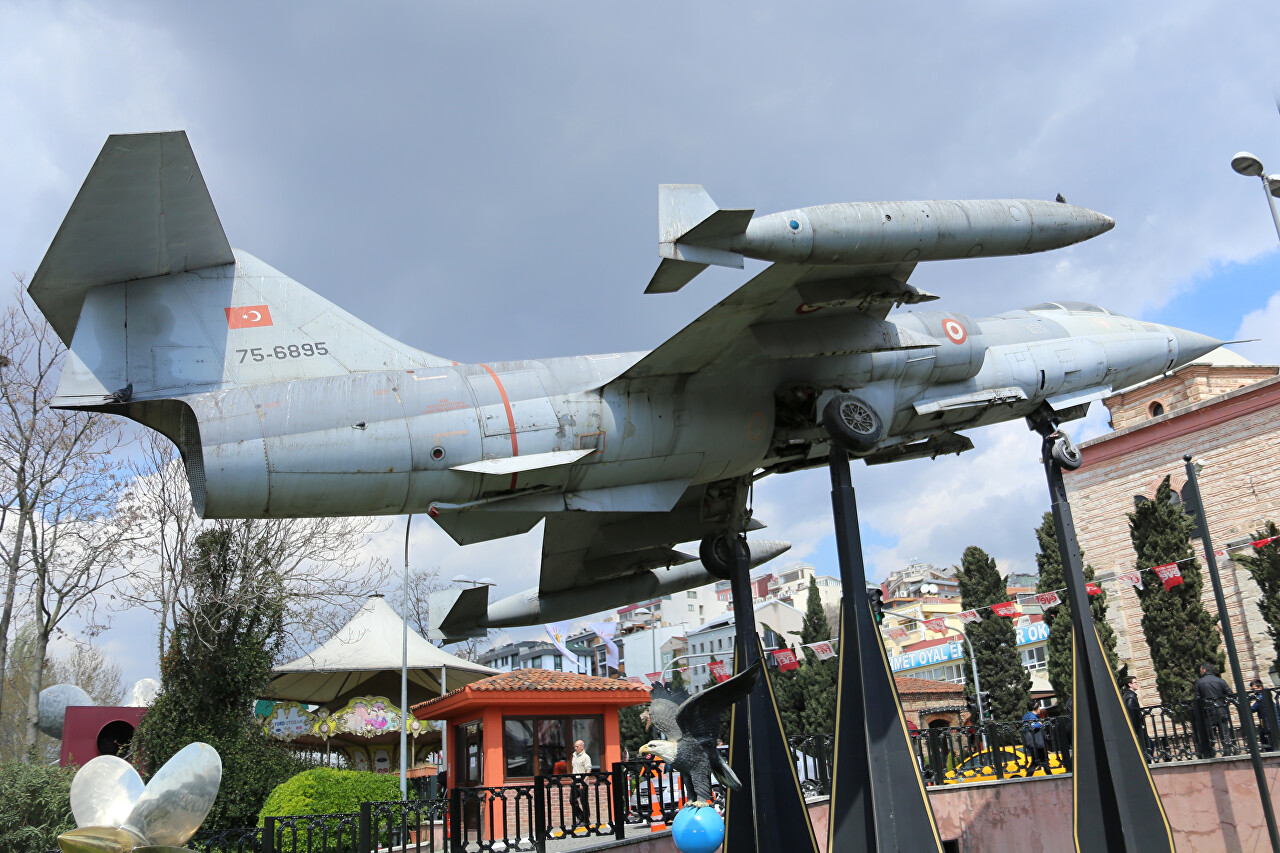 However, the aircraft enjoyed a bad reputation because of the large number of accidents, receiving the second nickname of "widow-maker" - to operate this machine was very difficult.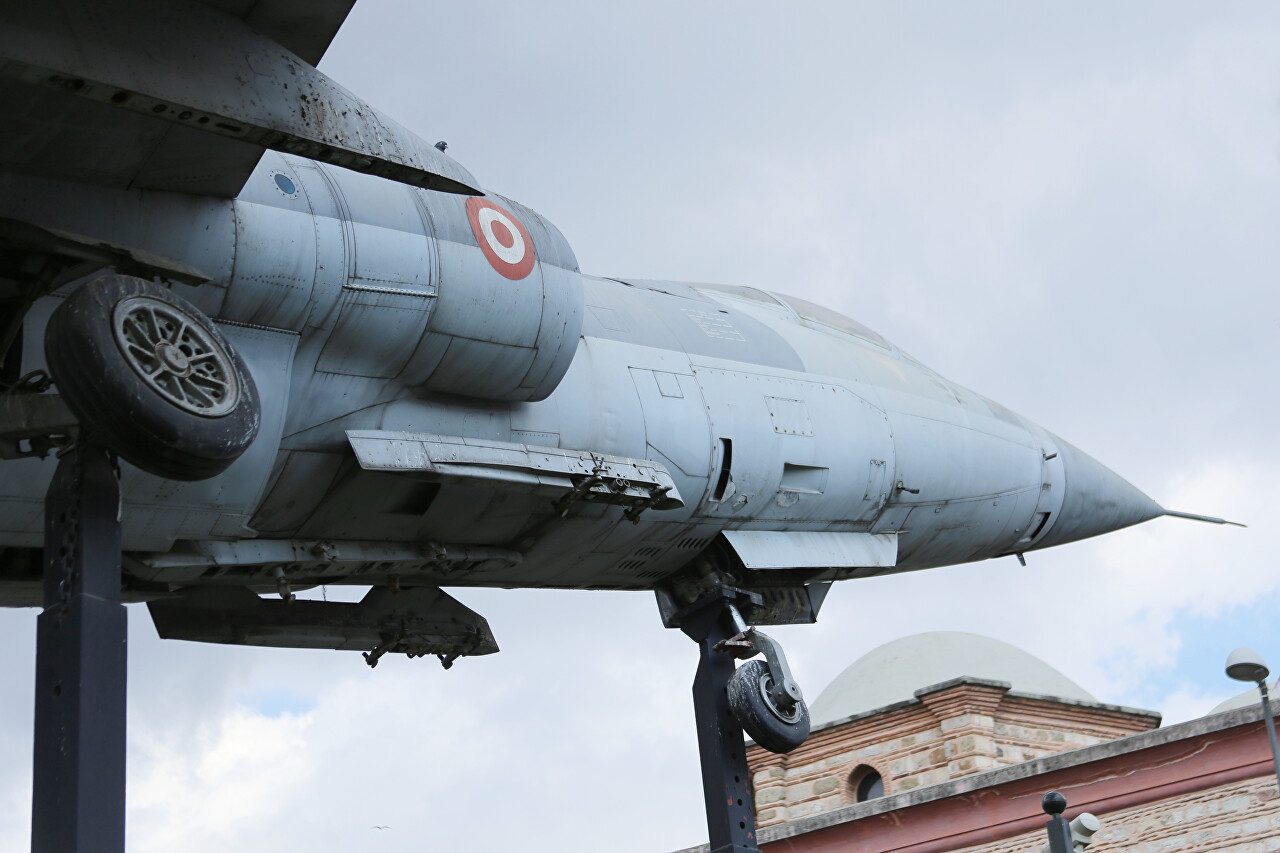 This Starfighter manufactured under license from the Italian company FIAT (Aeritalia F-104S) entered service with the Turkish air force in 1974 and flew for exactly 20 years. In total Turkey has bought about 400 of these aircraft, and is the second consumer of this type after the United States.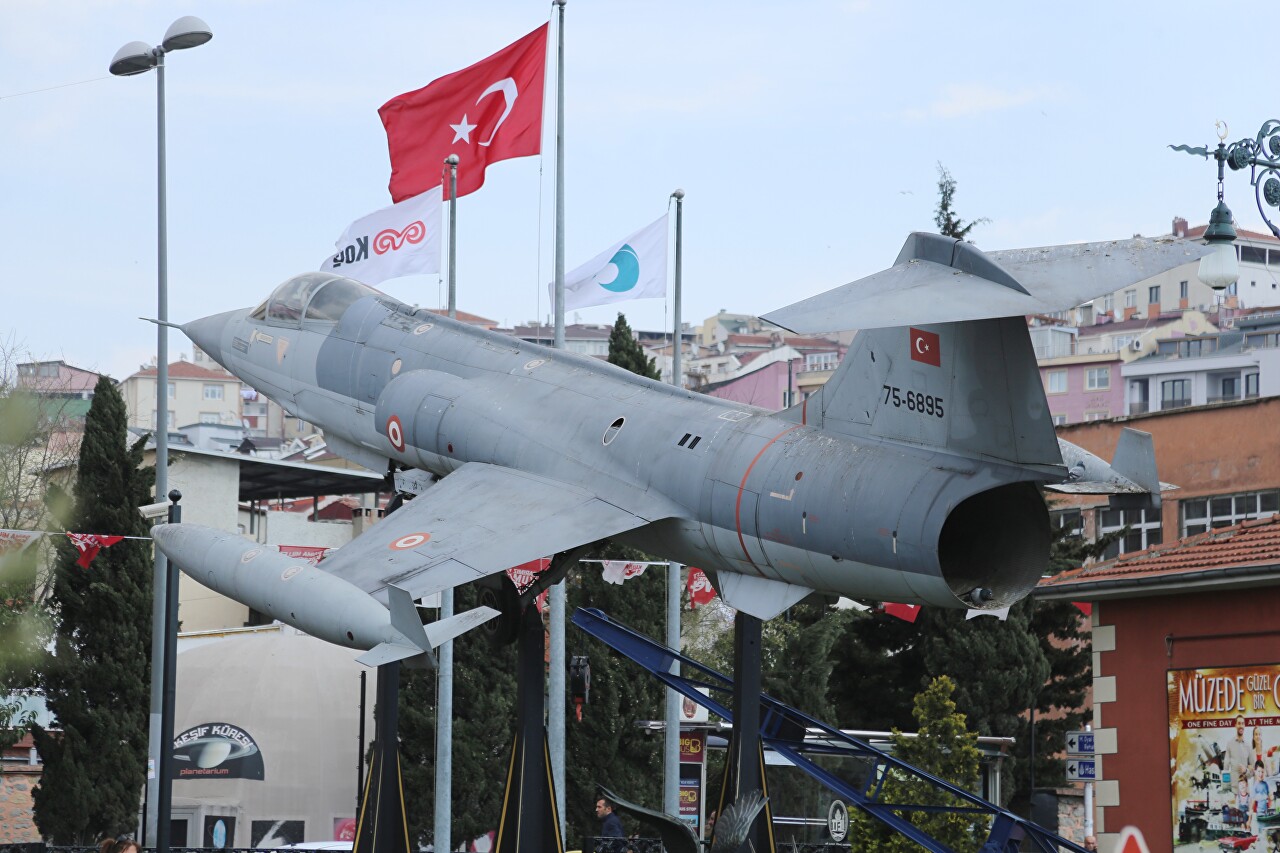 External fuel tank, was used to increase the range. Had a capacity of 738 liters with weight of 66 kg.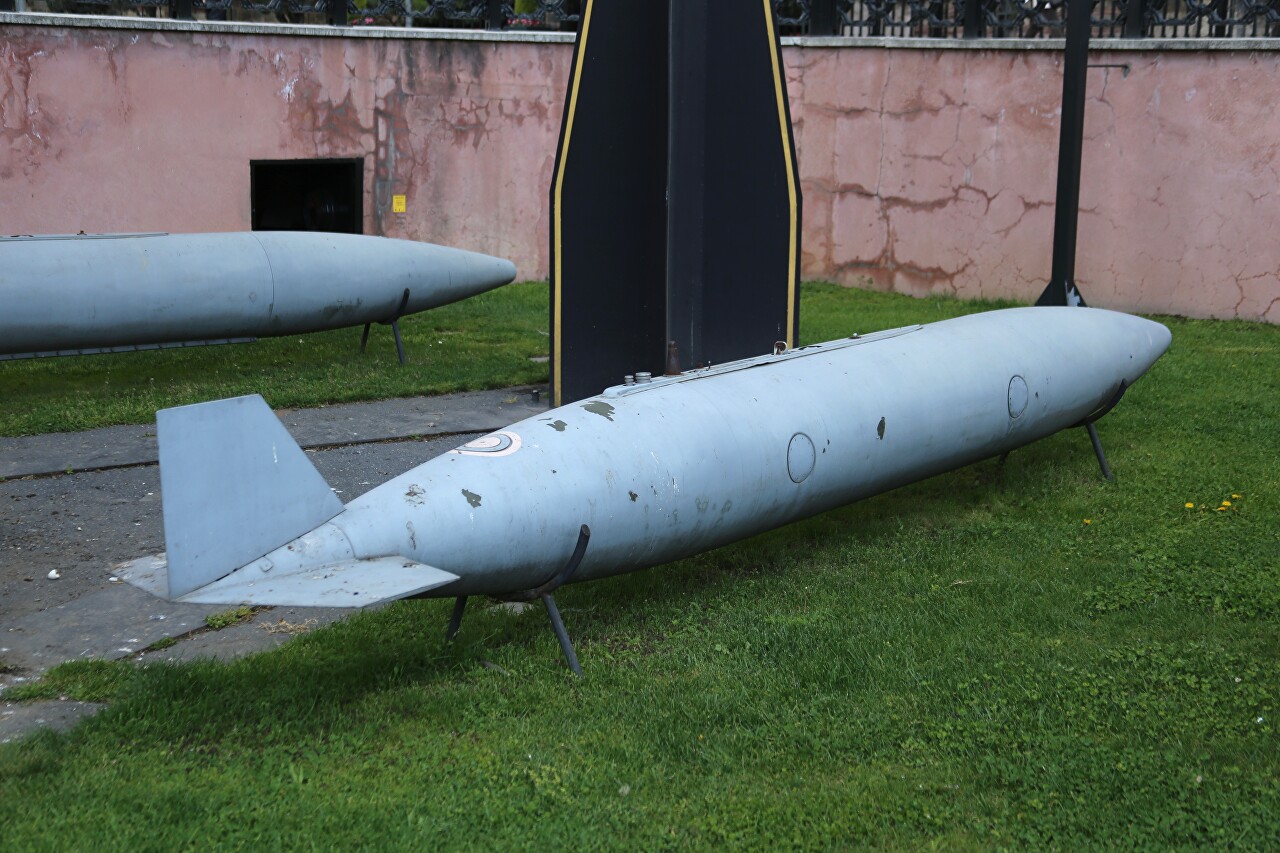 I racked my head for a long time and tried to find an explanation - why this perforation in the afterburner, until I realized that the plane was without an engine, and the insides were simply covered with a perforated sheet.