Ilyushin Il-28R Photo-reconnaissance Aircraft , Krakow
In May 1949, the front-line bomber with Ilyushin Il-28 turbojet engines was launched into mass production in the USSR (I described its history in the previous article), and on April 19, 1950, its reconnaissance version, called the Il-28R, was first flown. The aircraft was designed to perform operational and tactical reconnaissance. Photographic equipment was installed in the bomb bay in special heated containers, which made it possible to convert the aircraft for day or night reconnaissance in the field.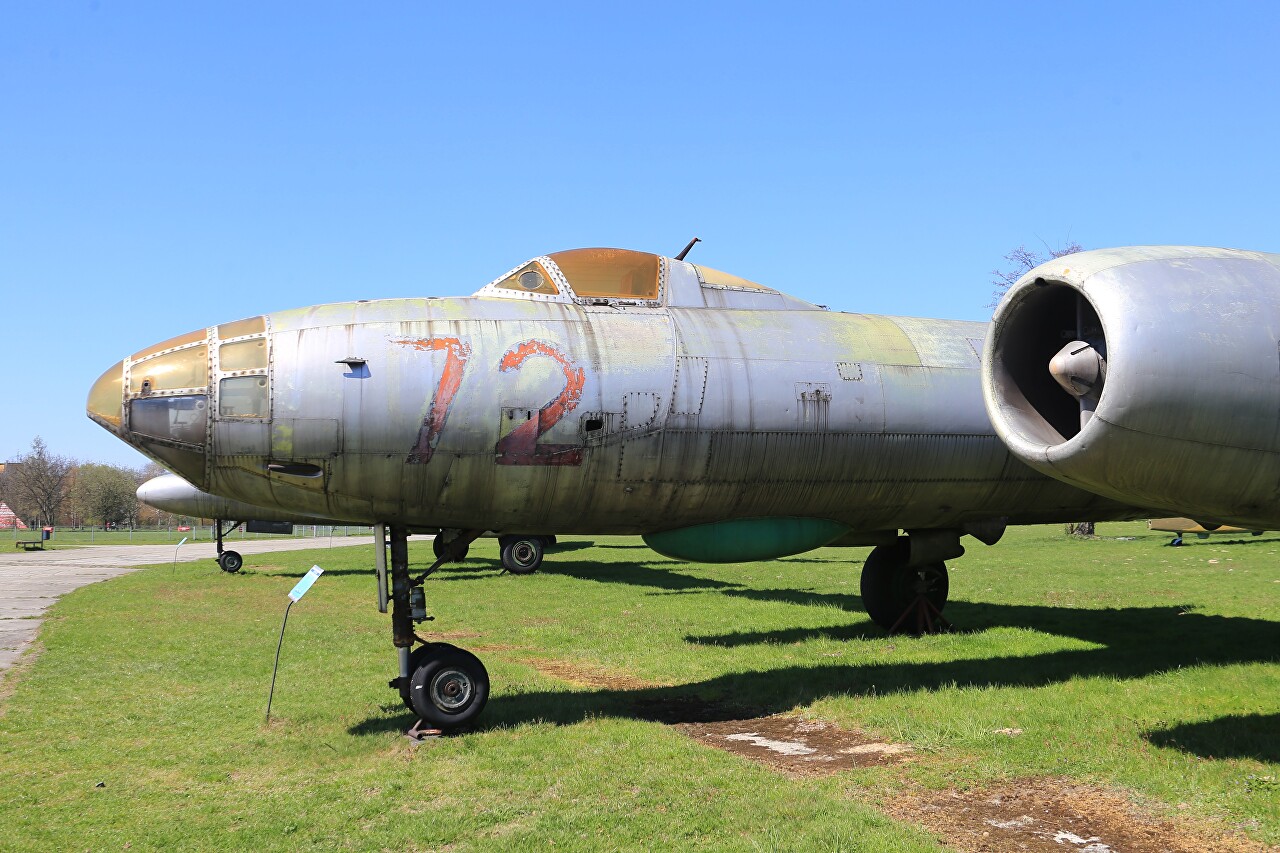 Reconnaissance missions required an extended flight range, for this purpose an additional fuel tank was placed in the bomb bay, and two more dropable tanks were attached to the wingtips. This, in turn, led to an increase in take-off weight, which required an increase in the size of the main landing gear wheels, and the pneumatic landing gear exhaust system was replaced with a hydraulic one. Of the two forward guns, one was left, and the tail gun mount remained unchanged. Marine scouts were equipped with an inflatable rescue boat, which was mounted in the bomb bay and dropped at the command of the pilot or tail gunner-radio operator. The aircraft had airtight cabins with heating, which reduced fatigue in flights that could last up to 5 hours.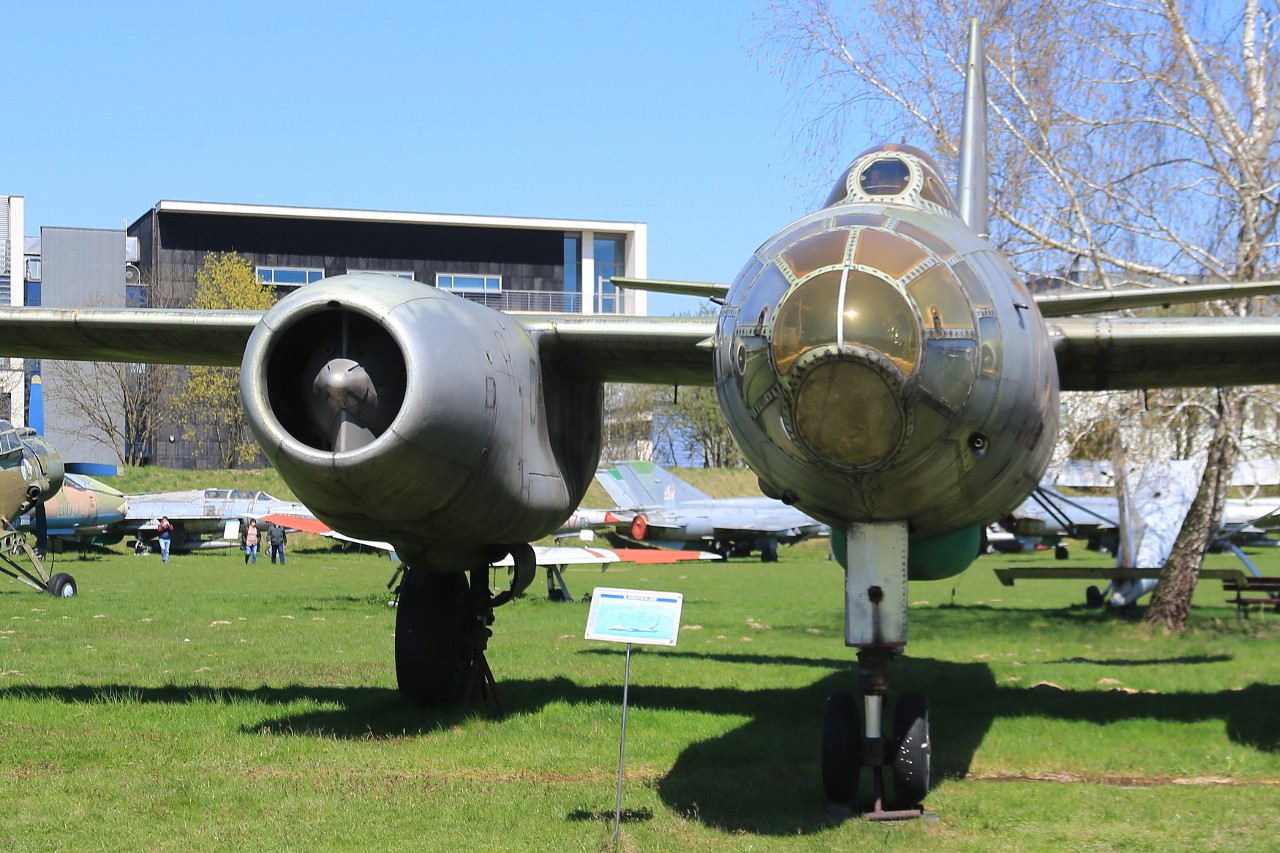 The Polish Air Force had one Il-28U aircraft, which is now located on the field of the Aviation Museum in Krakow. In addition, several bombers were re-equipped with photo and radio reconnaissance by Polish specialists. Characteristics of the Ilyushin Il-28U: wingspan 22.65 m, length 17.65 m, height 6.70 m, wing area 60.8 m2. Empty weight 13518 kg, maximum take-off weight 22680 kg. The power plant included two VK-1 turbojet engines with a thrust of 2700 kg each. The maximum speed with additional fuel tanks is 876 km / h, the ceiling is 12300 m. At a cruising speed of 670 km / h, the aircraft had a range of 3150 km.