CASA C-101 Aviojet 'Mirlo' (Madrid)
The C-101 Aviojet is a two-seat jet developed by the Spanish company CASA in collaboration with Messerschmitt-Belkow-Blom and Northrop-Grumman and designed for training air force pilots, as well as can be used as a light attack aircraft, reconnaissance and electronic warfare. The aircraft was ordered by the Spanish air force to replace the Ha-220 'Super Saeta'. The first flight took place on June 23, 1977, at the end of 1978, four prototypes were transferred for military testing. Simple and economical aircraft liked the military and in 1980 was ordered 60 units, a few years later another 28. Currently, these aircraftthere are 41 training groups in Salamanca and the School of the General Academy of the air force in San Javier, in the Spanish air force they carry the index E. 25, in NATO they are called "Mirlo" (Spanish: "Blackbird").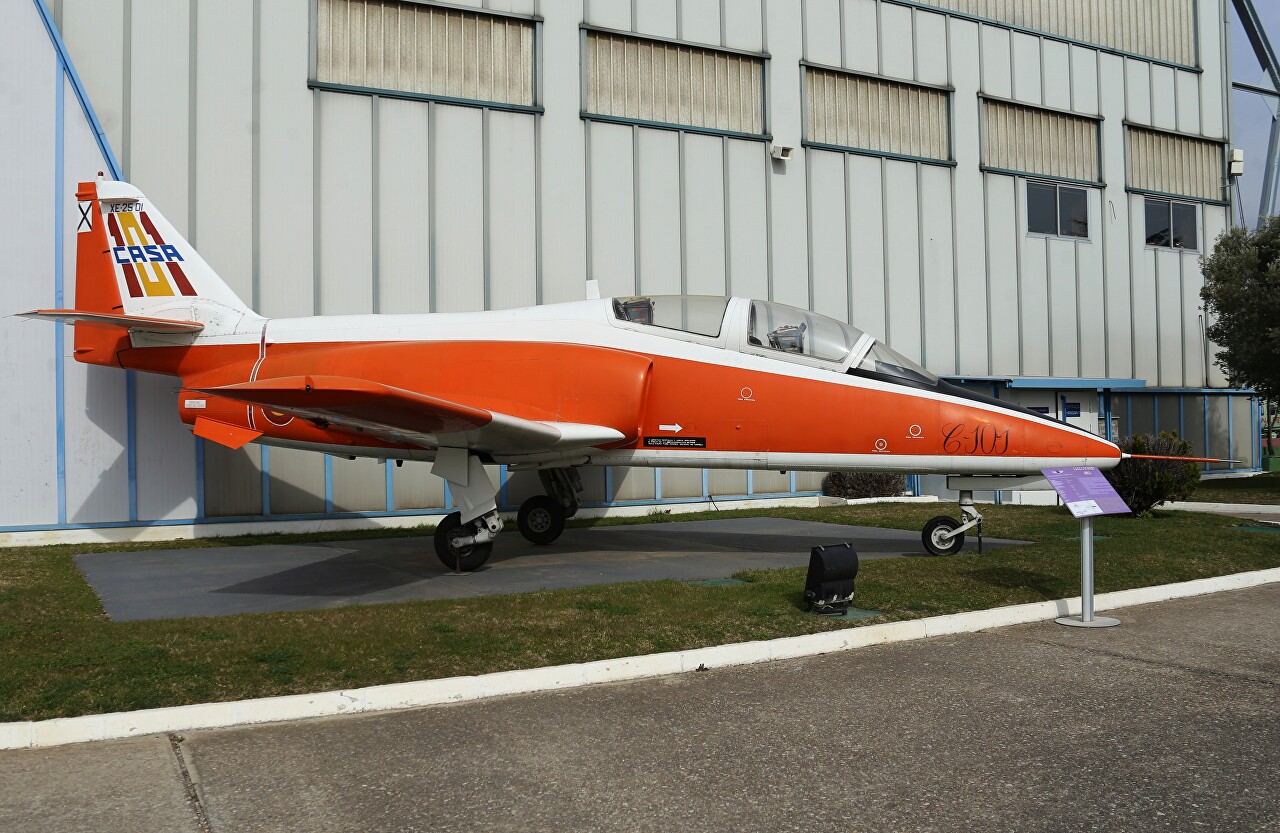 In the version of the attack aircraft C-101 has 6 attachment points for rocket and bomb weapons weighing up to 1900kg under the wings, a 30-mm gun or 1 12.7 mm machine gun is installed in the ventral compartment. Such aircraft are in service in Honduras, Chile, and Jordan.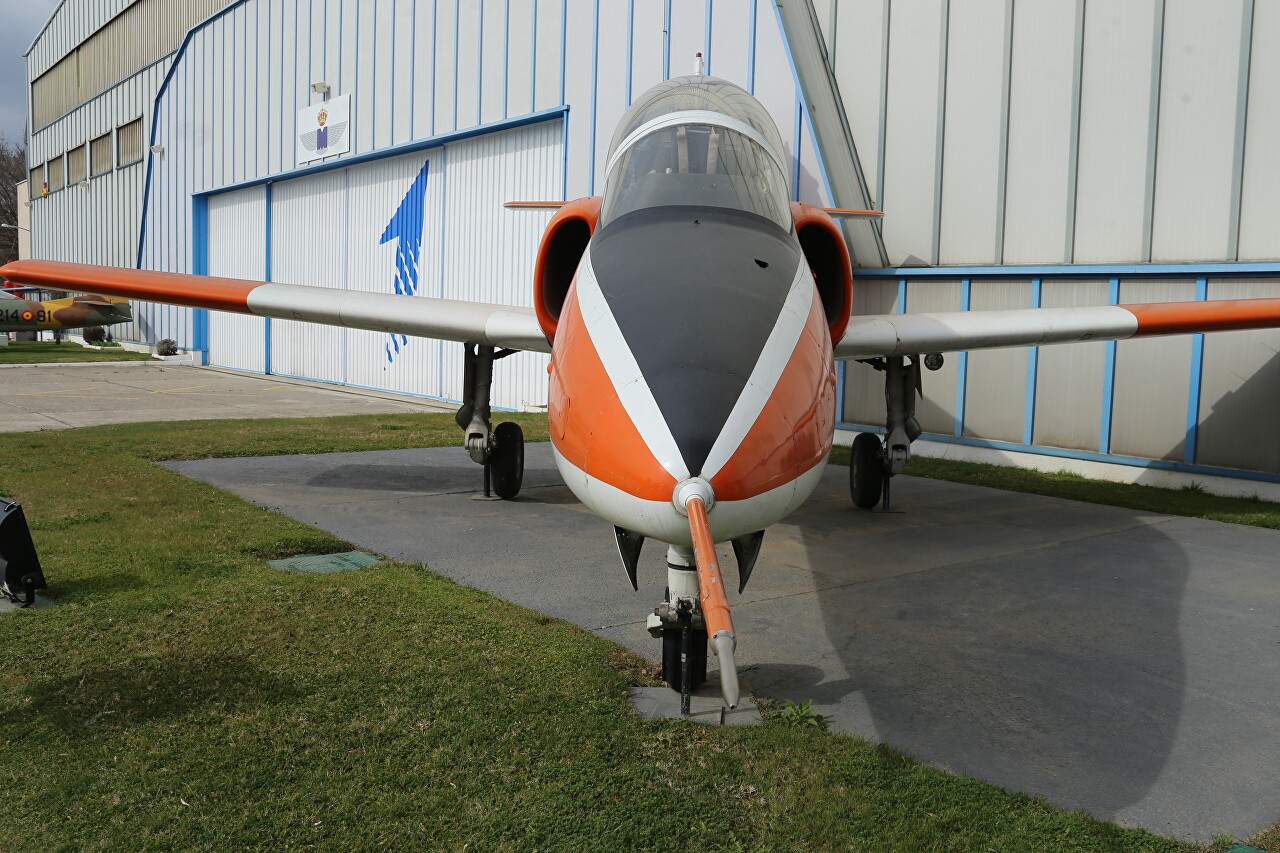 The two-circuit engine with a thrust of 1558 kg allows you to reach speeds of up to 770 km/h. Due to the low fuel consumption, the C-101 can make two-hour training flights at a single refueling station. The aircraft with a maximum weight of 5600 kg has excellent maneuverability and climb rate , they are flown by the Patrulla Águila aerobatic team.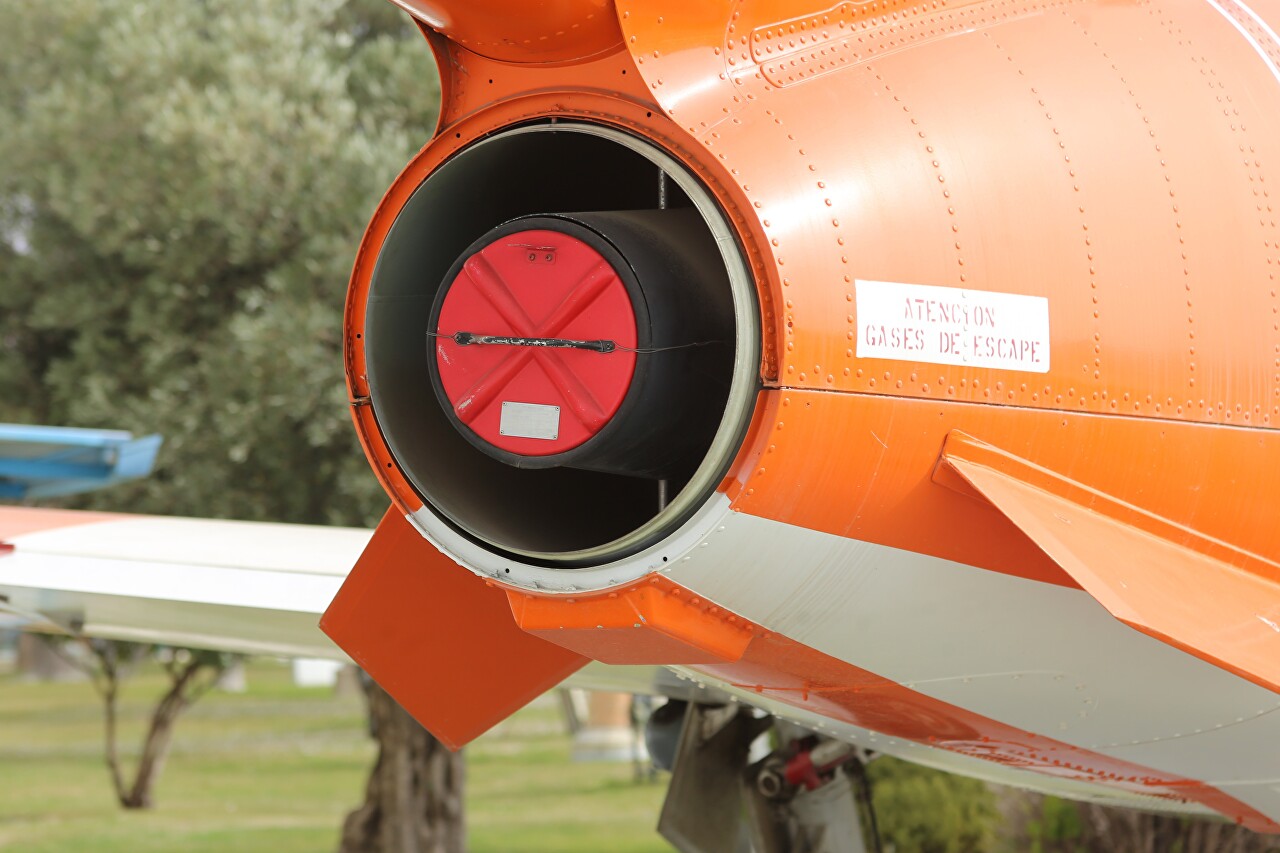 The aircraft has a double cabin with ejection seats. The instructor's chair is set 33 cm higher than the cadet 's, which provides a better view.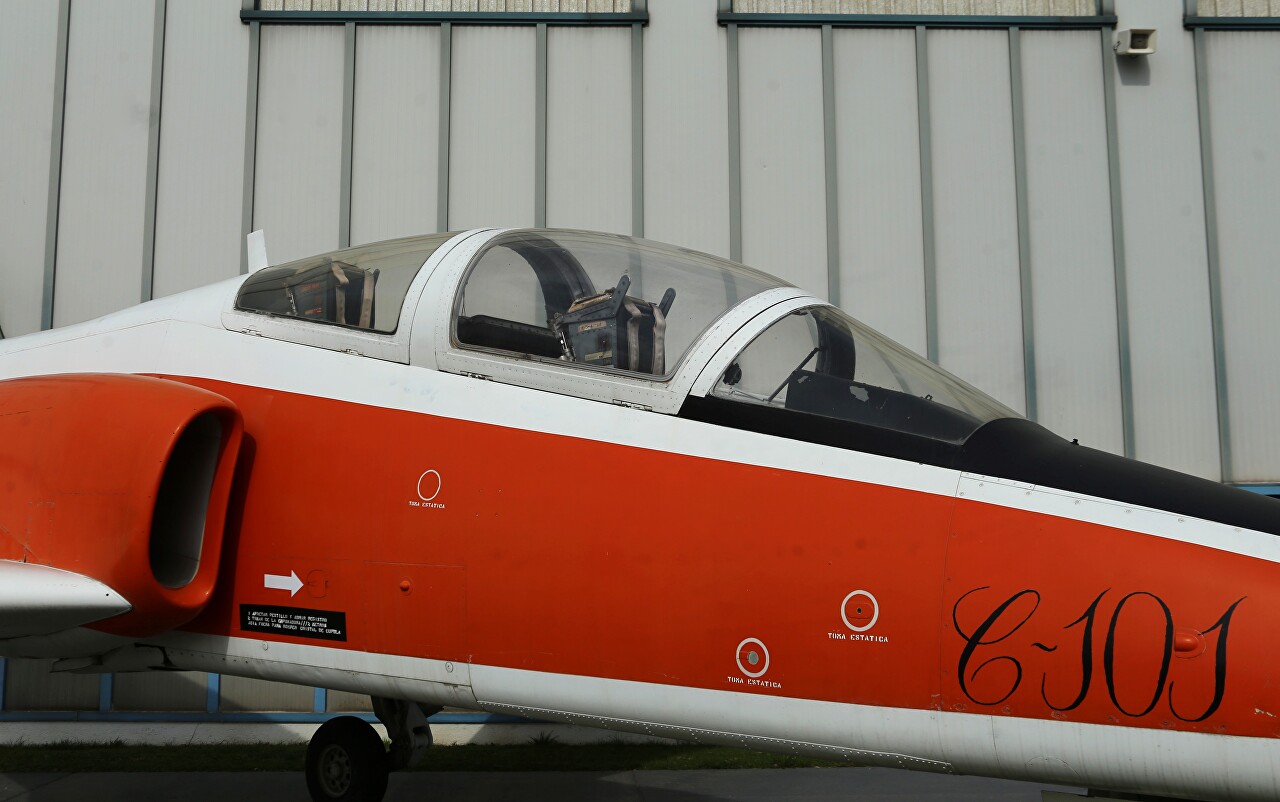 The Aeronautics Museum houses one of the first four prototypes Of the С-101 Aviojet.