Douglas C-47B Skytrain Military Transport Aircraft, Madrid
The military transport version of the mass passenger aircraft Douglas DC-3 made its first flight on December 23, 1941 and was put into production under the army name C-47 Skytrain. This aircraft was used in all theaters of World War II, playing a significant role both in military transportation and in the largest amphibious operations of the Allies. More than 10 thousand copies were built, which for many years remained in the military and civil service of many countries. Currently, a certain number of "Douglas" are still in flight operation.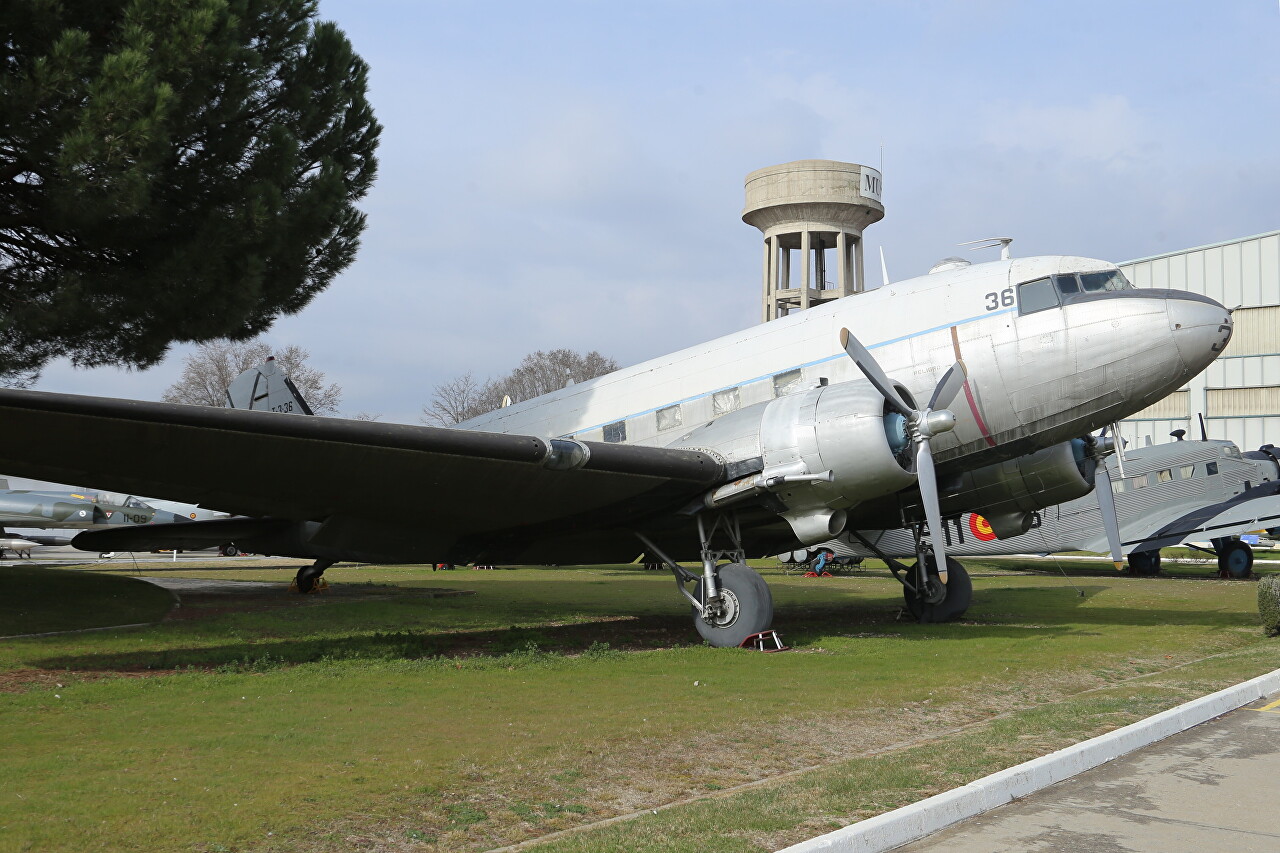 The first C-47s appeared in Spain on November 8, 1943. These were USAAF planes flying soldiers from England to Oran as part of the Allied landings in North Africa. Three planes got lost and when fuel was running low, they landed at airfields within the Spanish protectorate in Maroco. Spain, being a neutral country, interned planes and military personnel. The Franco government signed an agreement with the United States, according to which people were taken to Gibraltar in the same year, and the planes were bought for 100 thousand dollars apiece. In 1944, the aircraft were transferred to the European territory of Spain and transferred to Iberia Airlines. After re-equipping the cabins for passenger transportation, they began to make regular flights. Barcelona-Madrid-Lisbon and Seville-Tangier-Tetuan. The commissioning of the Douglases was a big event. The public, accustomed to the DC-2 and Junkers Ju-52, was delighted with the new aircraft, which were faster and more comfortable. Initially, their cabins could accommodate 21 passengers, but demand was so high that the airline installed 7 more folding seats.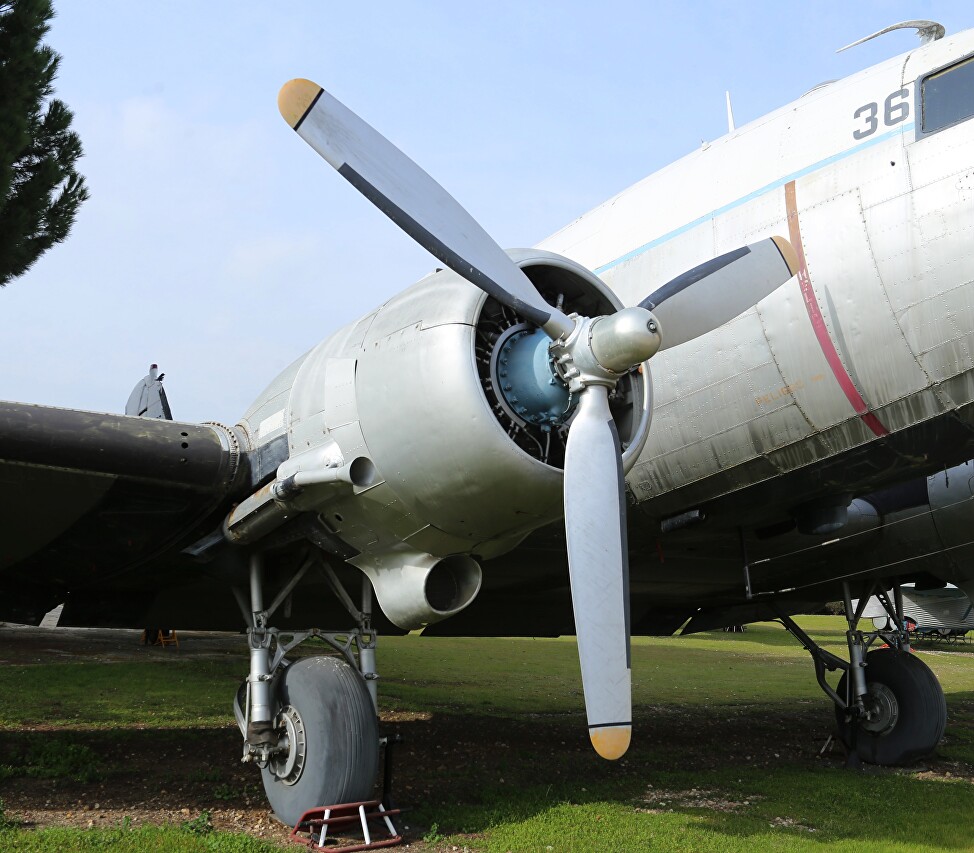 In March 1947, the Spanish Air Force purchased the first two C-47s, which were given the Army designation T.3. But most of the aircraft were received after the signing of an agreement with the United States, according to which Spain provided its airfields to the American Air Force, receiving a large number of aircraft in return. The planes were still in service, but for Spain, which was technologically isolated, this was a big breakthrough. C-47s began to arrive in May 1956 and until December 1957, 22 aircraft became part of the 35th air wing in Getafe. Deliveries continued until April 1967, and the Air Force received a total of 67 aircraft. Another 39 DC-3s were flown by Spanish civil airlines. The last T. 3 completed service in the Spanish Air Force on February 3, 1978.
In the Madrid Aviation Museum is a Douglas C-47B, decommissioned in 1976. His service began in 1962 at the Getafe air base, where he served as a training aircraft at the multi-drone Aviation School (La Escuela de Polimotores), then was transferred to the Parachute School (Escuela de Paracaidistas) on the island of Gran Canaria. In 1975, he delivered and supplied paratroopers during the military conflict in Western Sahara.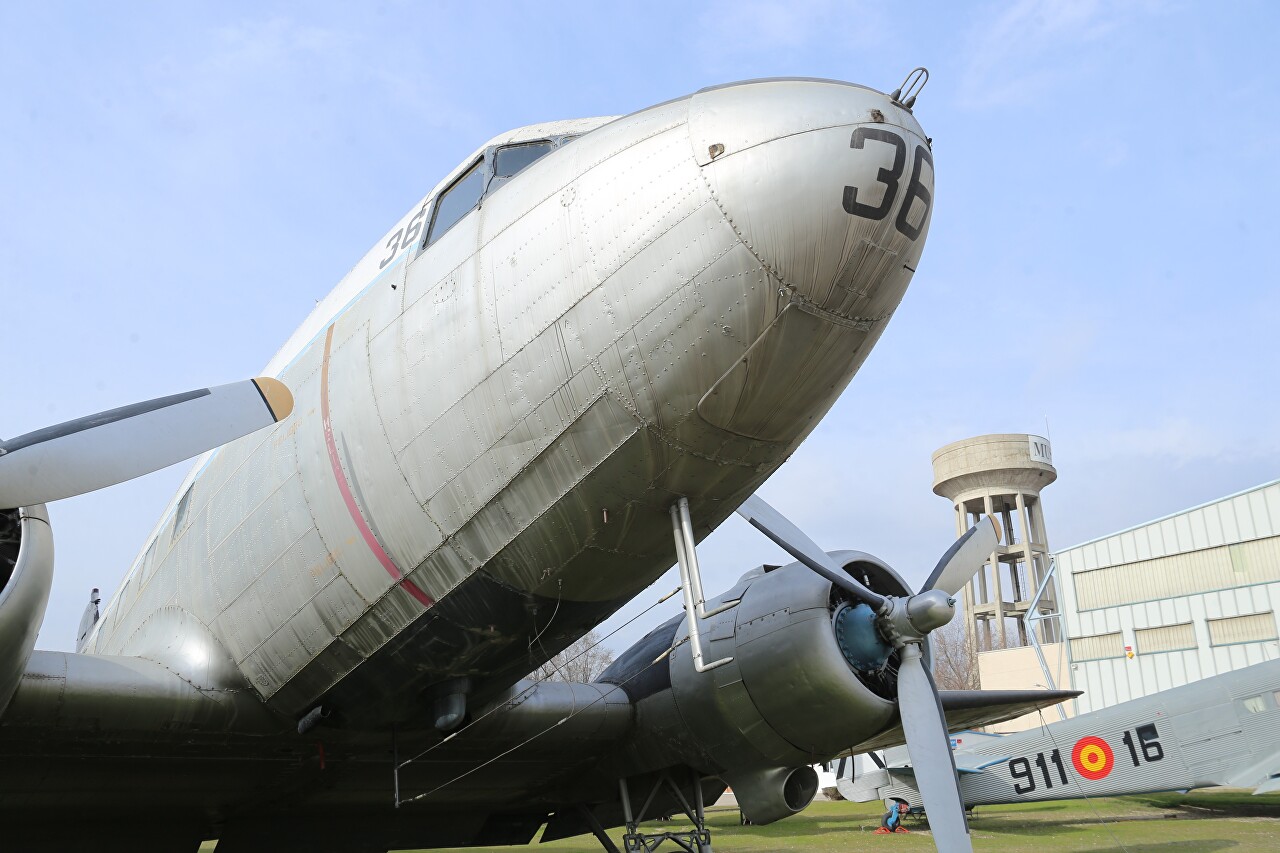 The C-47B modification was designed specifically for use on the China-Burma-India routes that passed over high-altitude terrain. To improve altitude performance, this series was equipped with 14-cylinder Pratt & Witney R-1830-90 air-cooled radial engines with two-speed superchargers. The supercharger is installed behind the engine, air is supplied to it through an external pipe with a bell. Engine power 1200 hp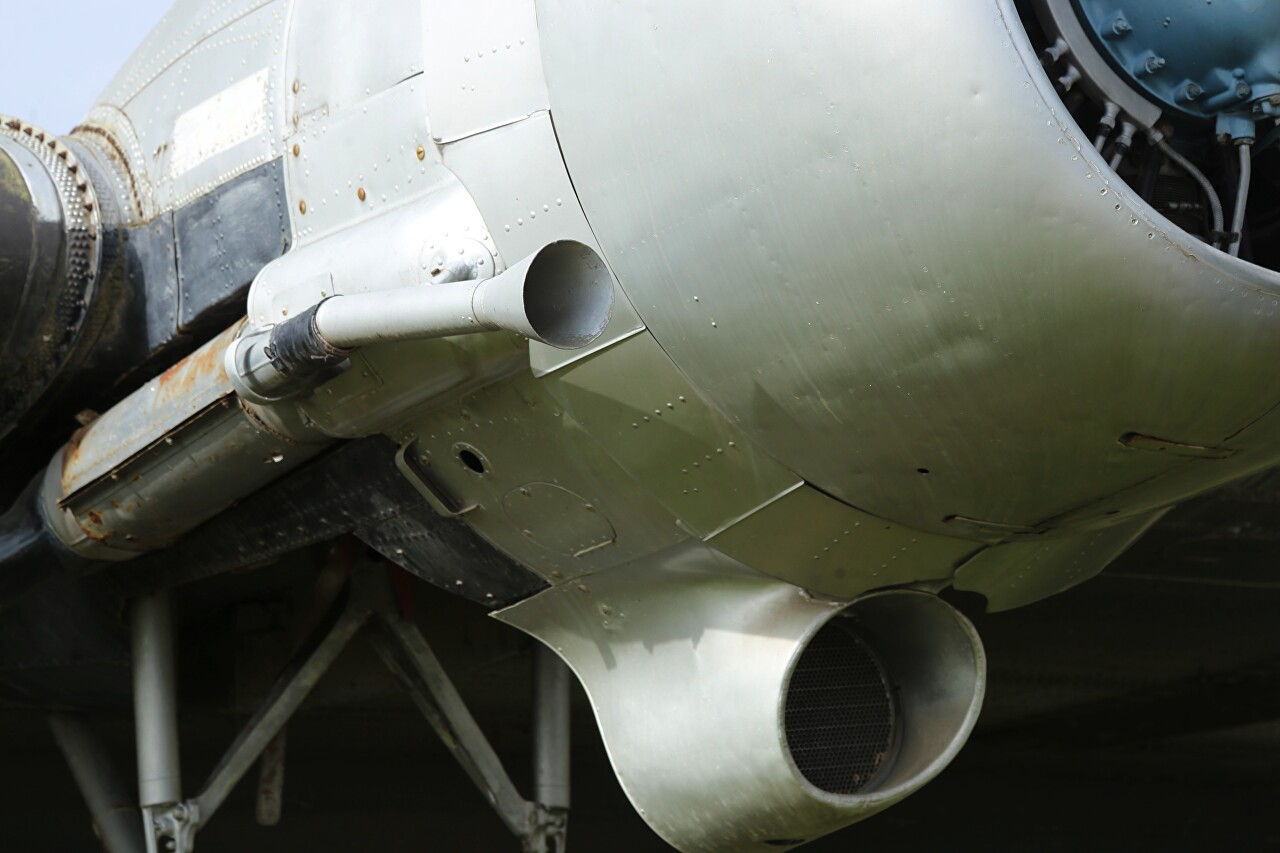 Characteristics of the Doglas C-47B aircraft: Length 19.3 m, wingspan 29.11 m, height 5.18 m. Empty weight 8226 kg, maximum take-off weight 11739 kg. Maximum speed of 360 km/h, practical ceiling of 8000 m, flight range of 4800 km. The plane can accommodate 28 parachutists with equipment. The crew consists of two pilots, a navigator and a radio operator. A total of 3,364 units were built.