DHC-4 Caribou Interior (Madrid)
After climbing the ladder, we will get acquainted with the cabin of DHC-4.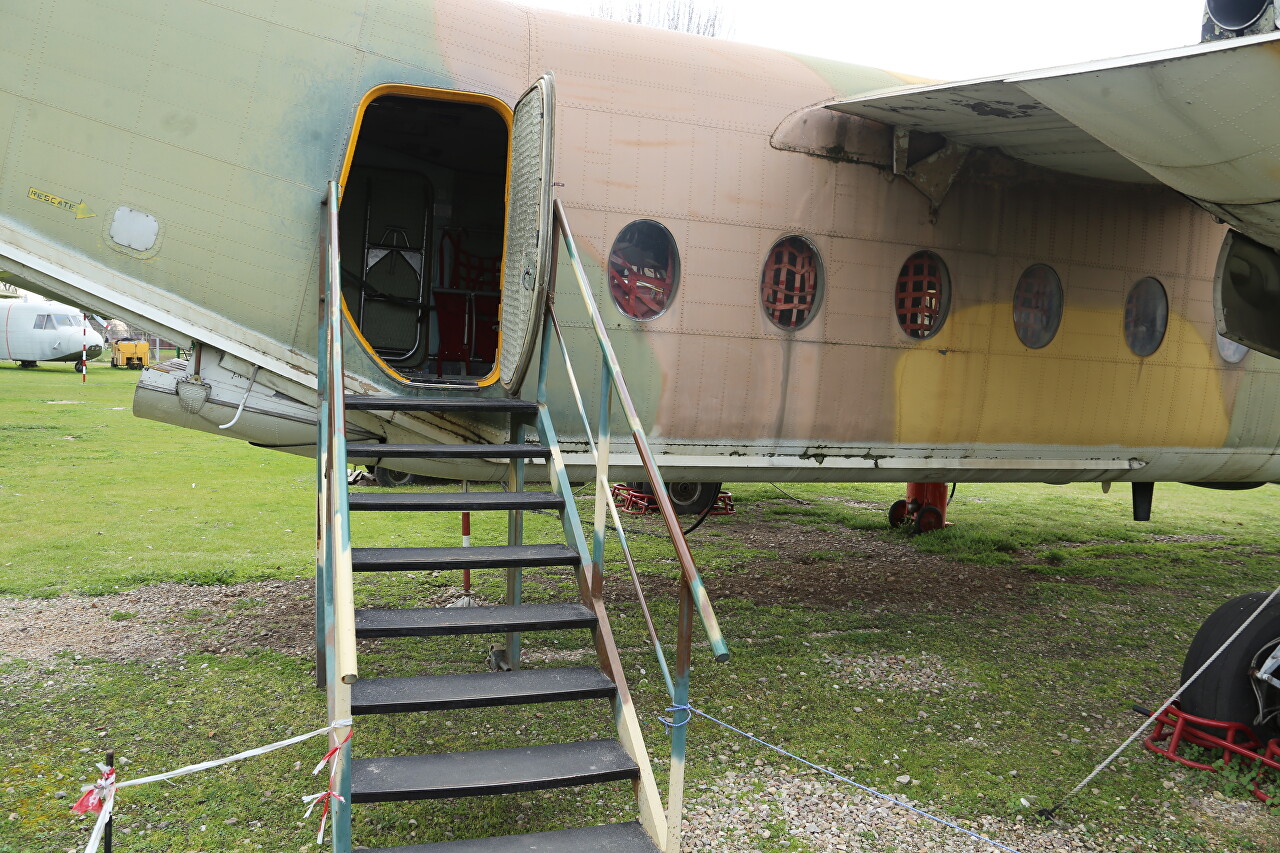 The aircraft is designed to carry 32 soldiers, or 29 parachutists.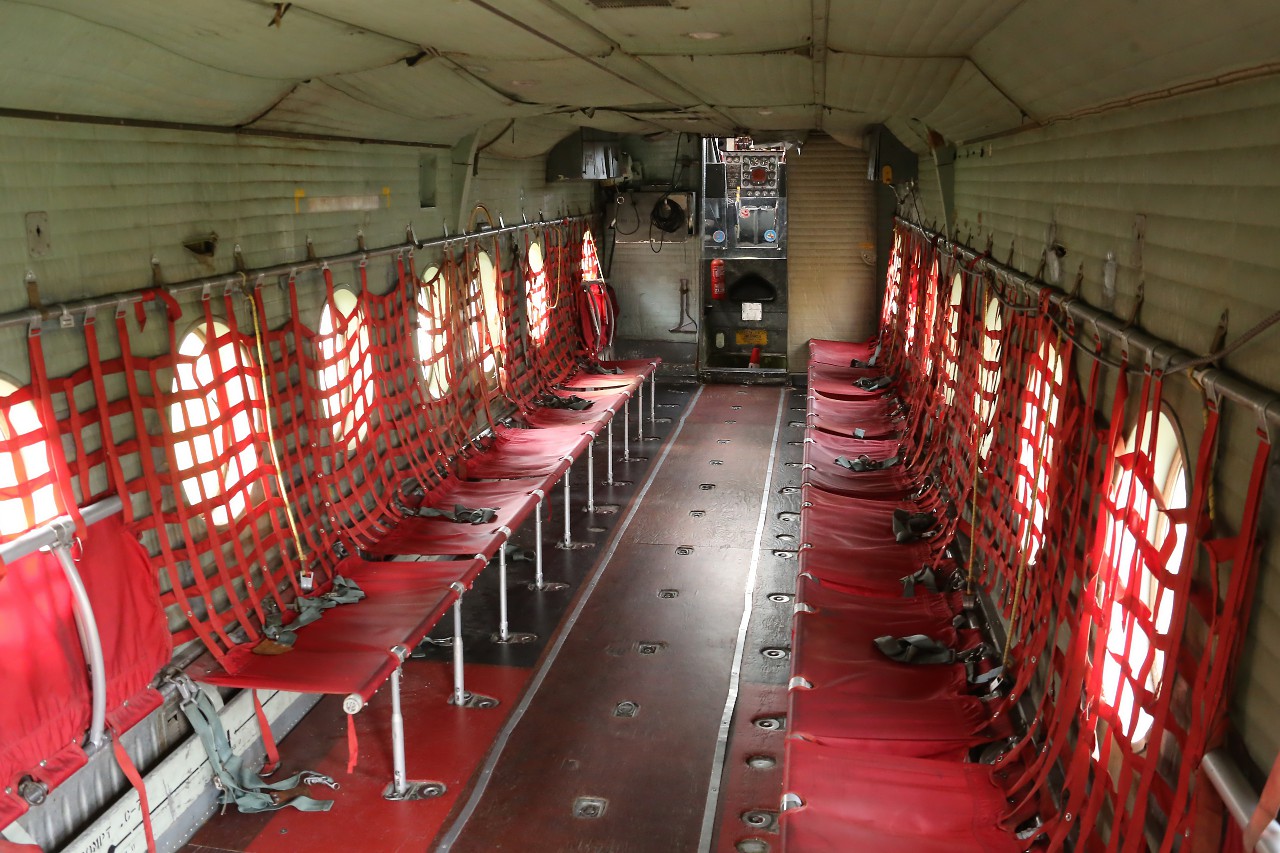 Folding seats allow you to place 22 injured people on stretchers or large loads weighing up to 4 tons.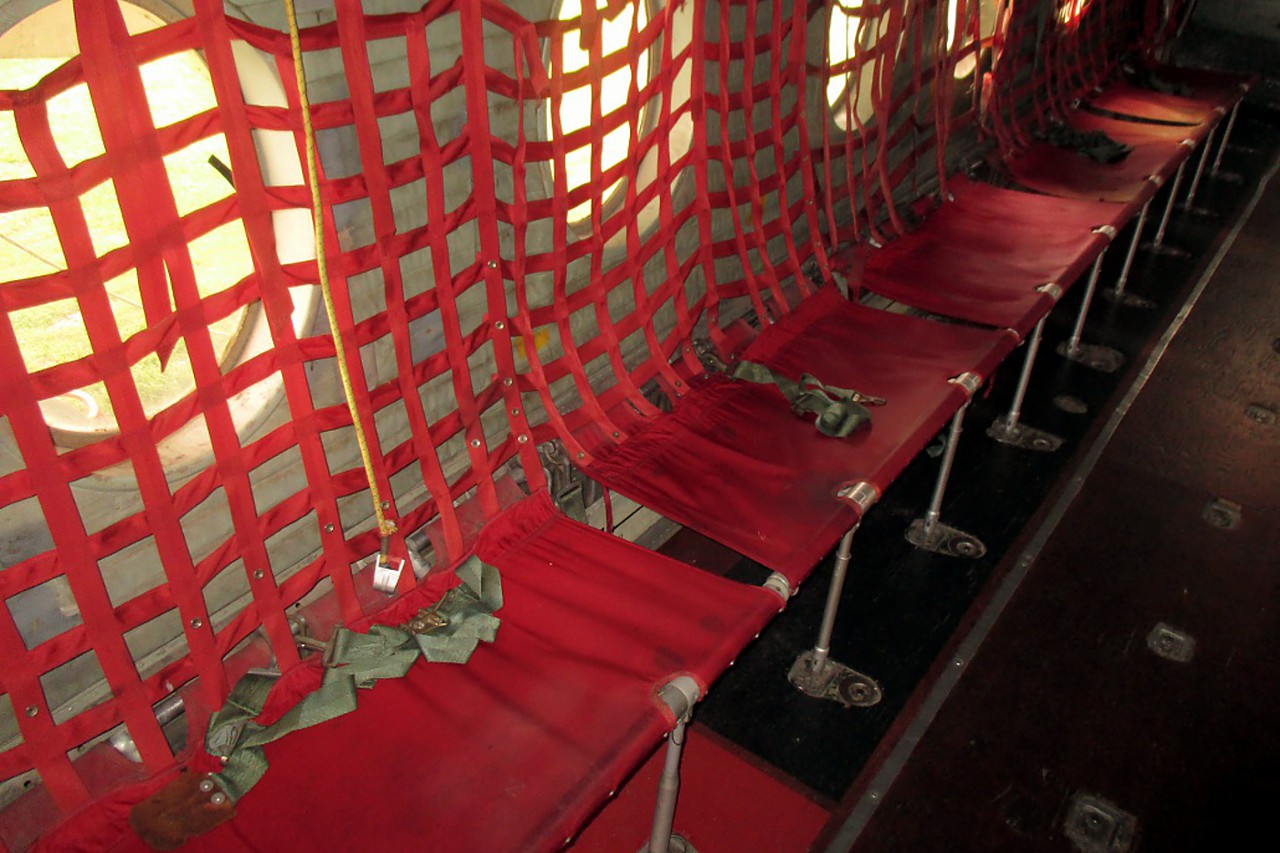 In the rear part of the fuselage there is a folding ramp like most military transport aircraft.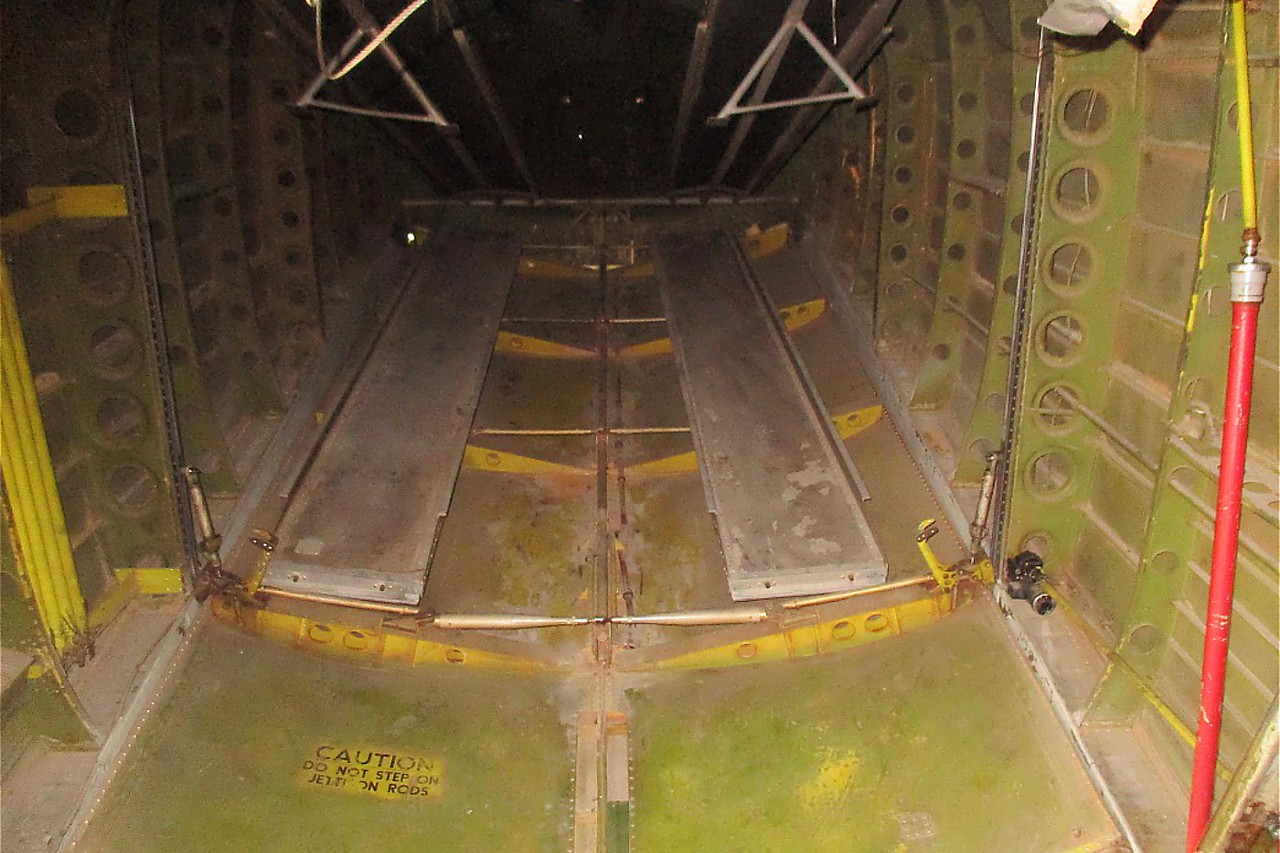 The remote control of the ramp. Here you can see "Check Ground clearance" signs and the permissible specific load on the floor of the cargo cabin is 200 pounds per square foot (976 kg/sq. m).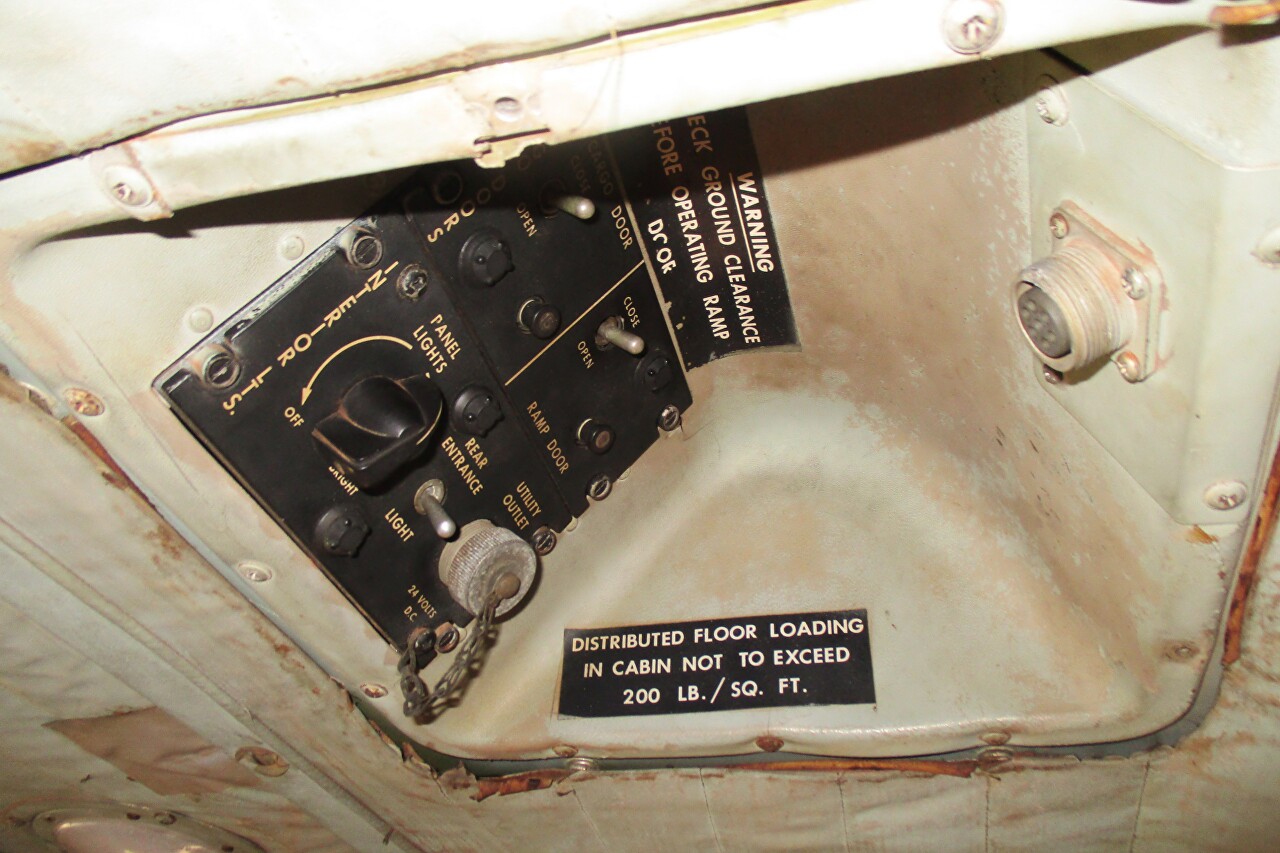 Locks for dropping cargo through the ramp in flight.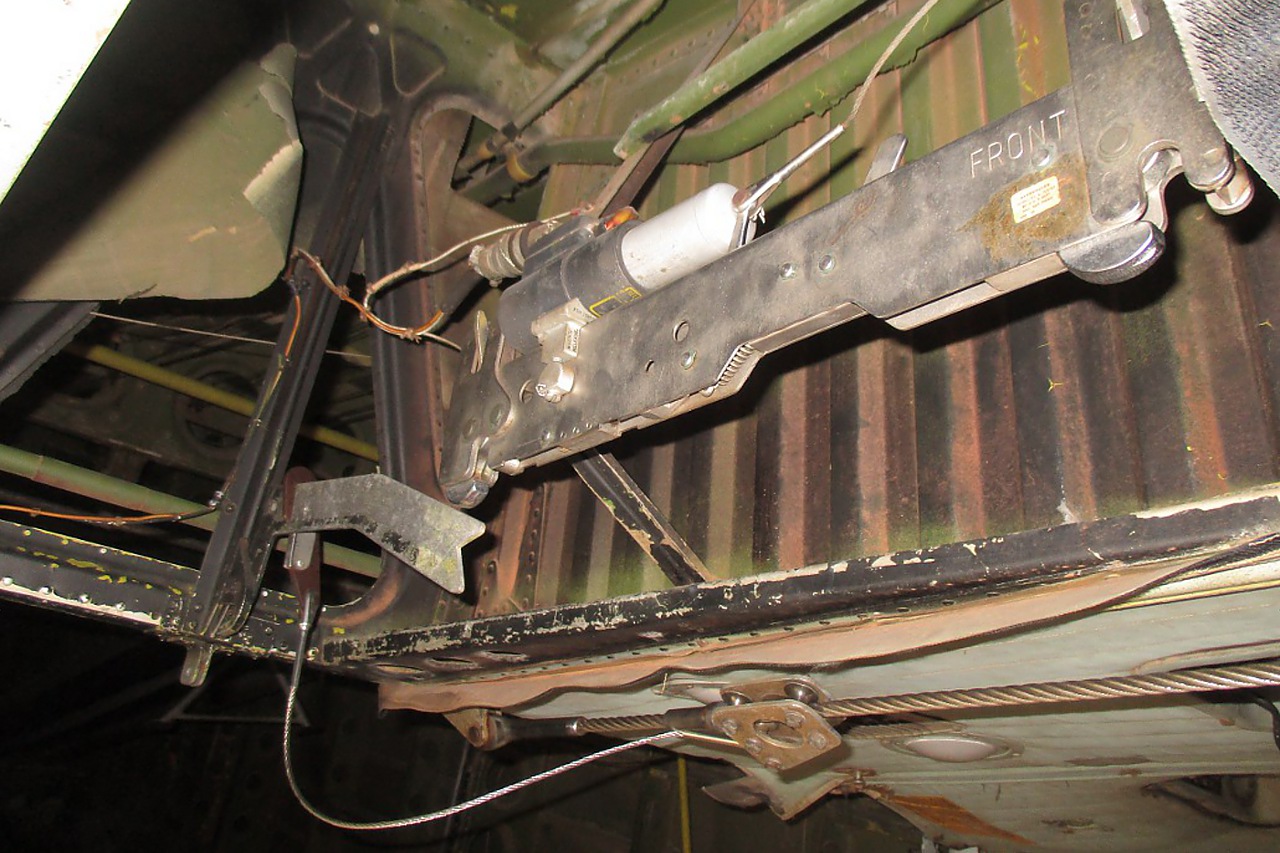 Control cables for the stabilizer and its trimmers.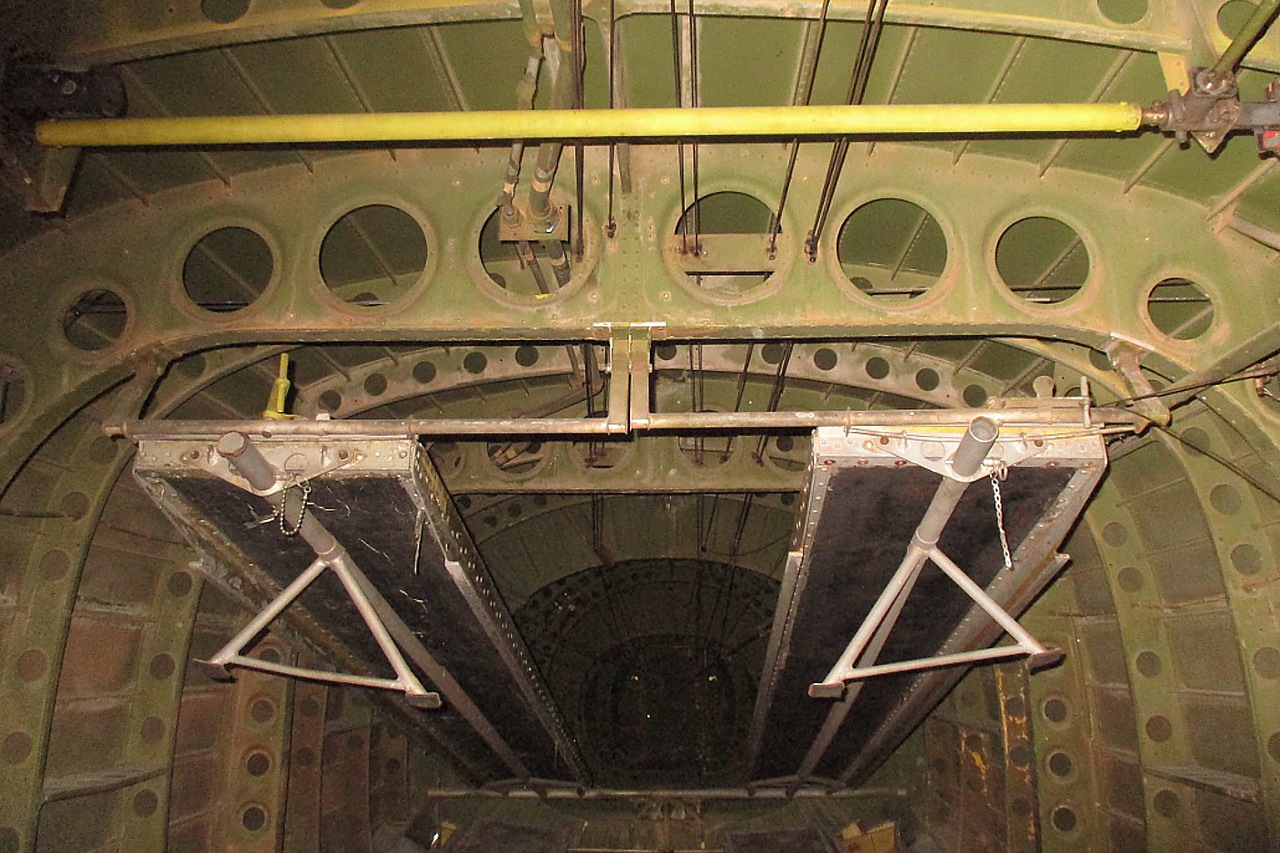 A cable is stretched under the ceiling , which is hooked to the hooks of the forced opening of parachutes.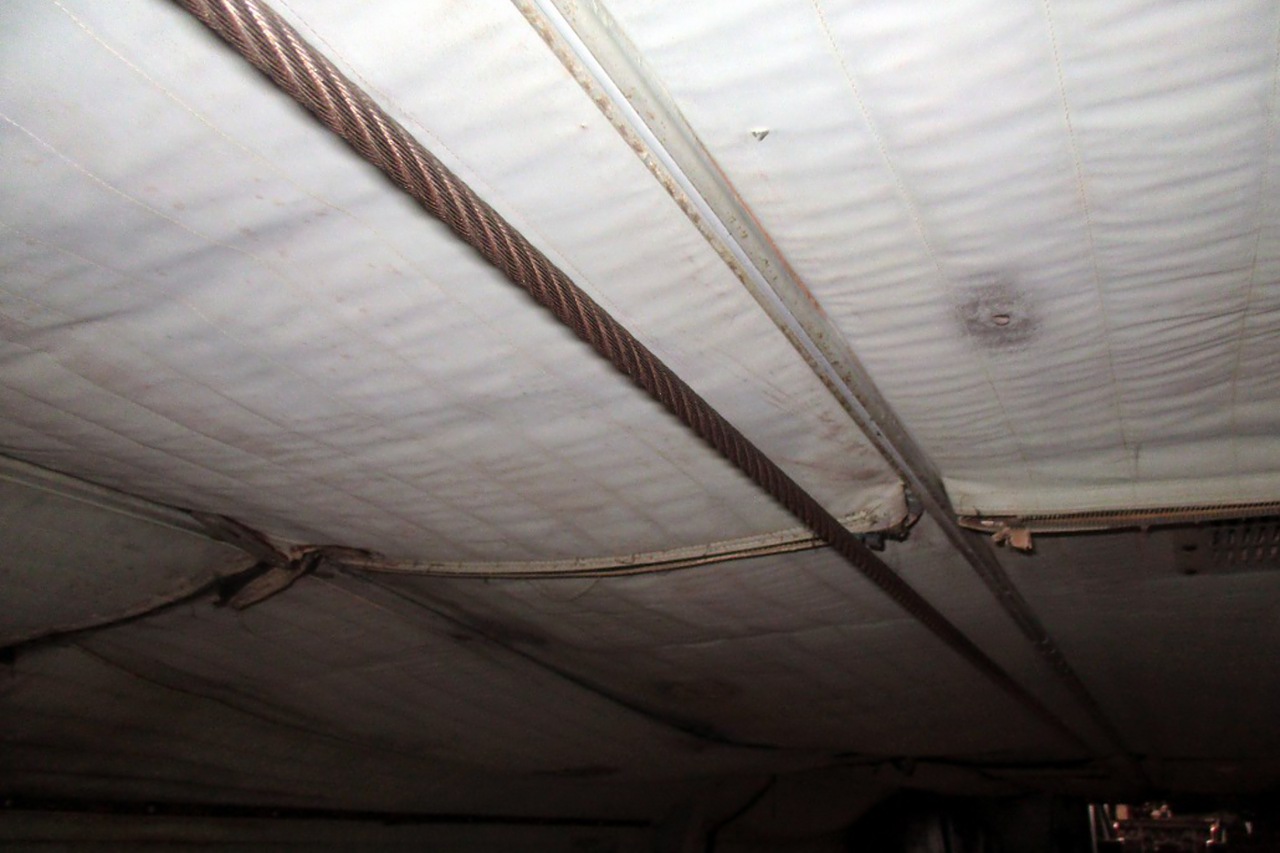 Landing can also be done through the side doors, they also fit the cable.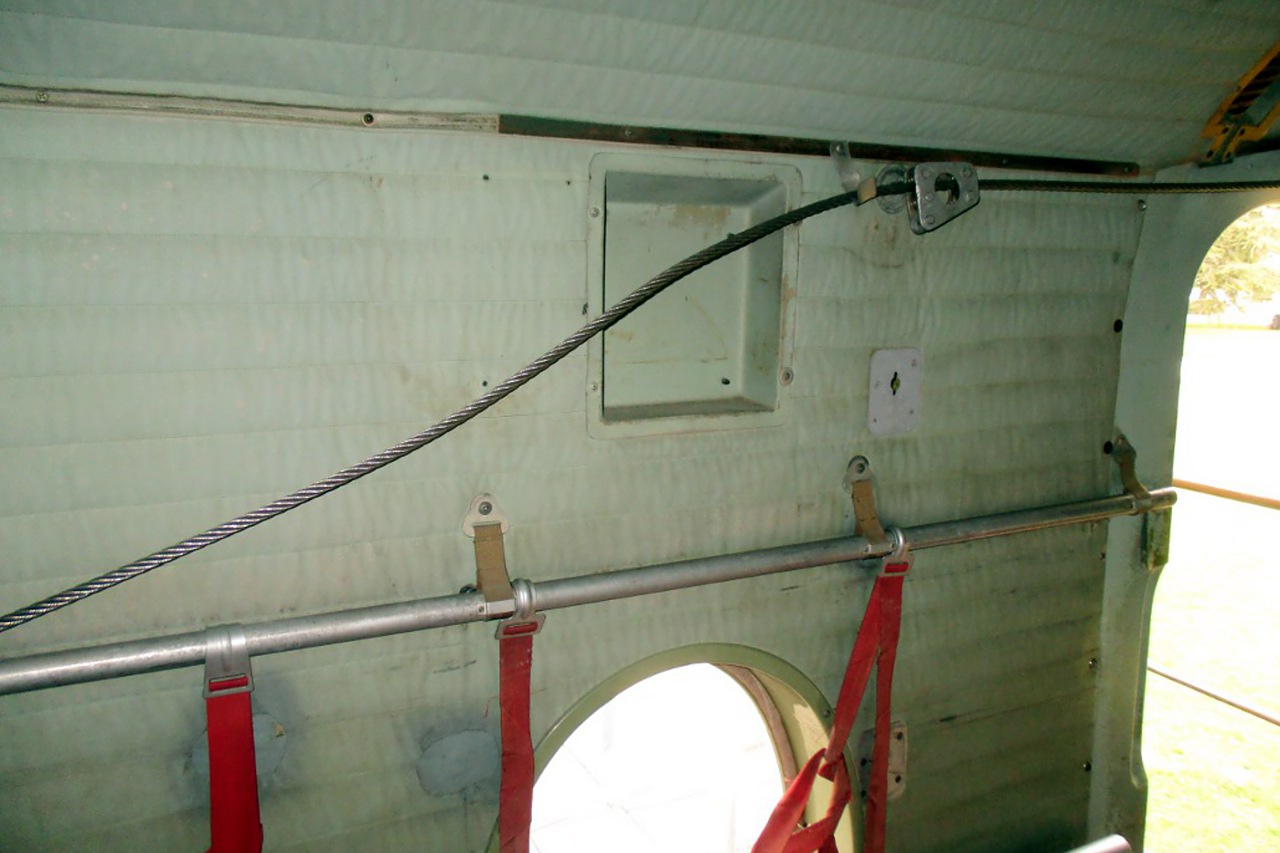 Instructor's remote control with two buttons: "caution" and "jump".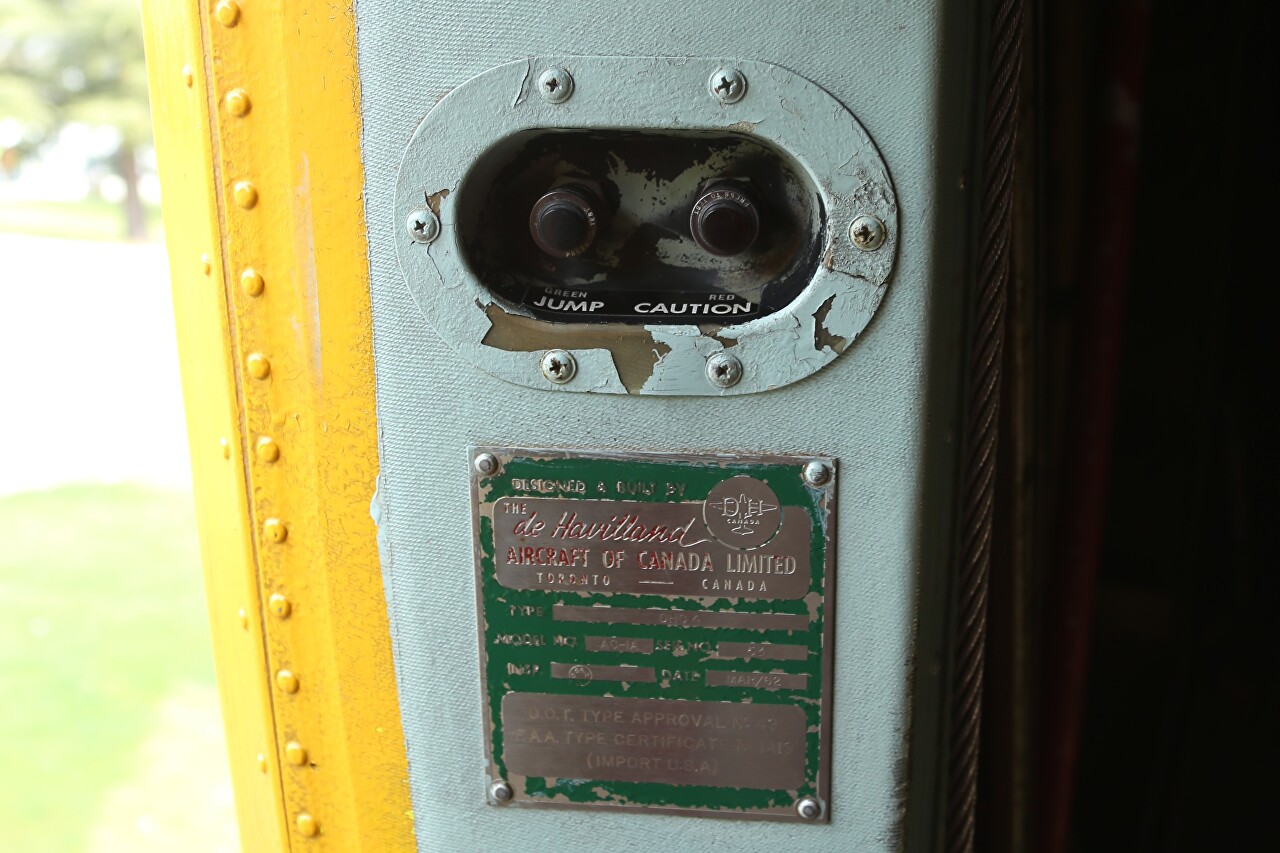 Intercom device for communicating the instructor with the personal radio stations of paratroopers.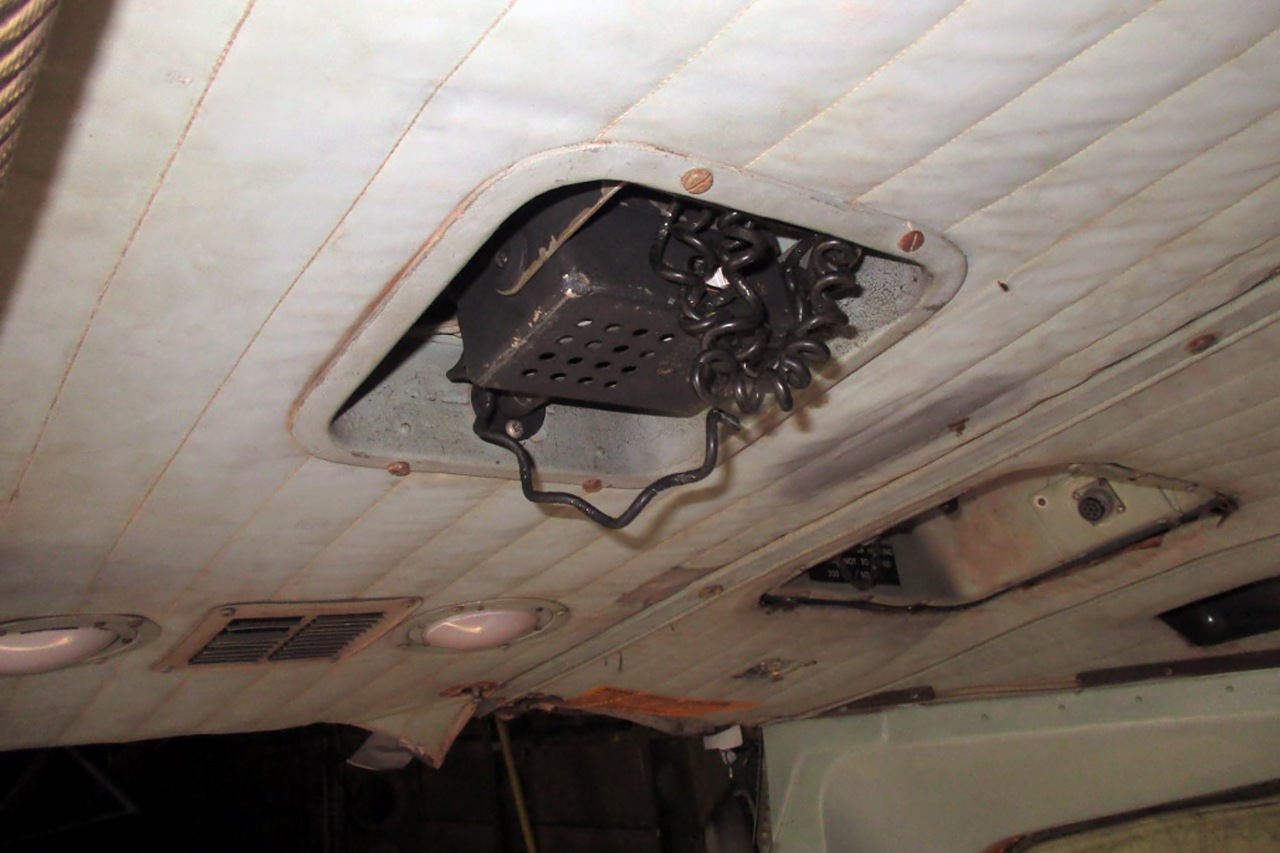 Left door with a folding staircase.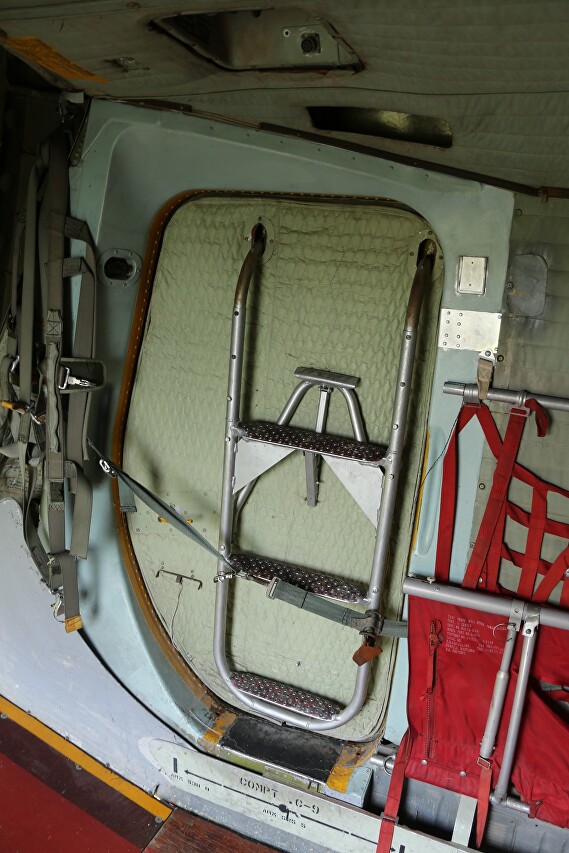 Let's look into the cockpit. The crew of the Caribou consists of two people.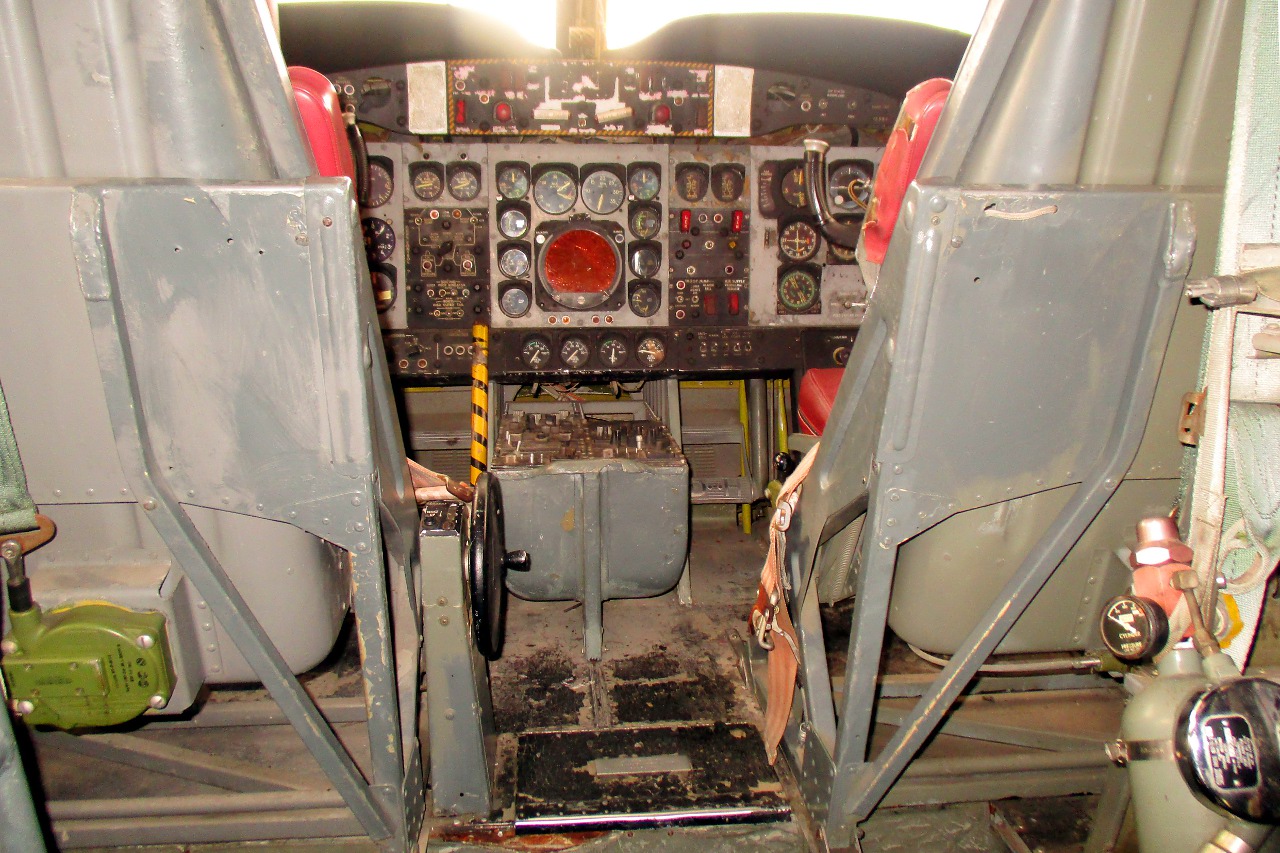 Commander's dashboard.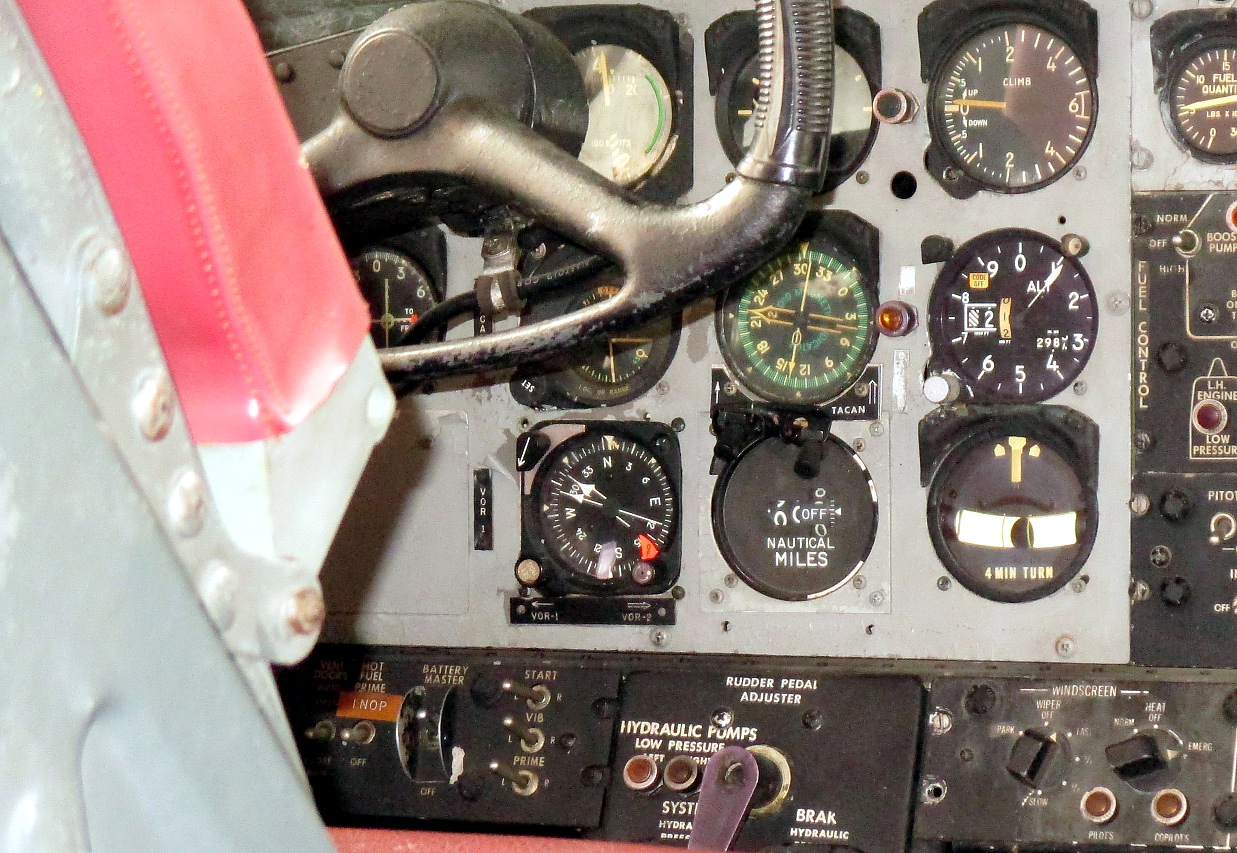 Central panel with engine control devices and radar screen. This device appeared as a result of modernization, the basic model did not have a radar.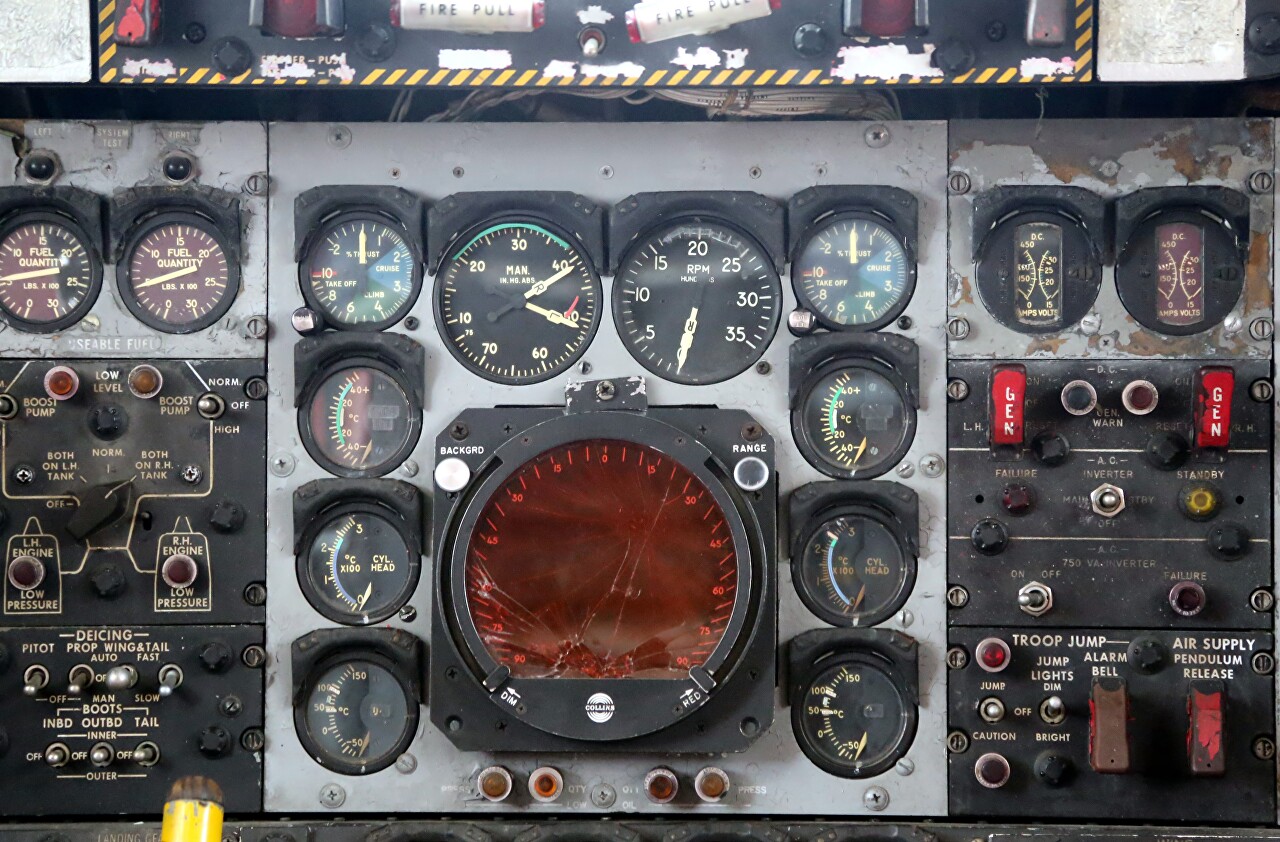 Center console, stabilizer flywheel and landing gear emergency release lever.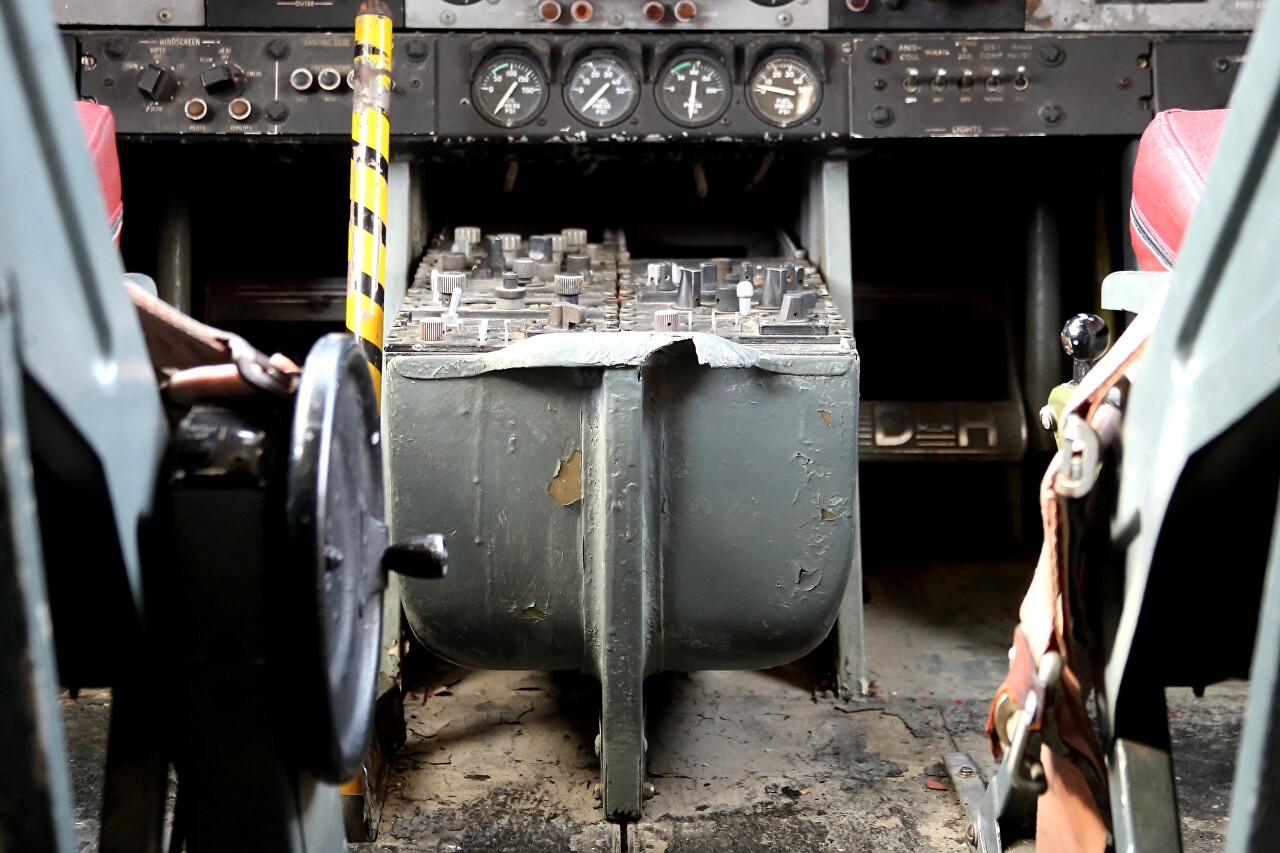 Chairs of rigid construction, have height adjustment.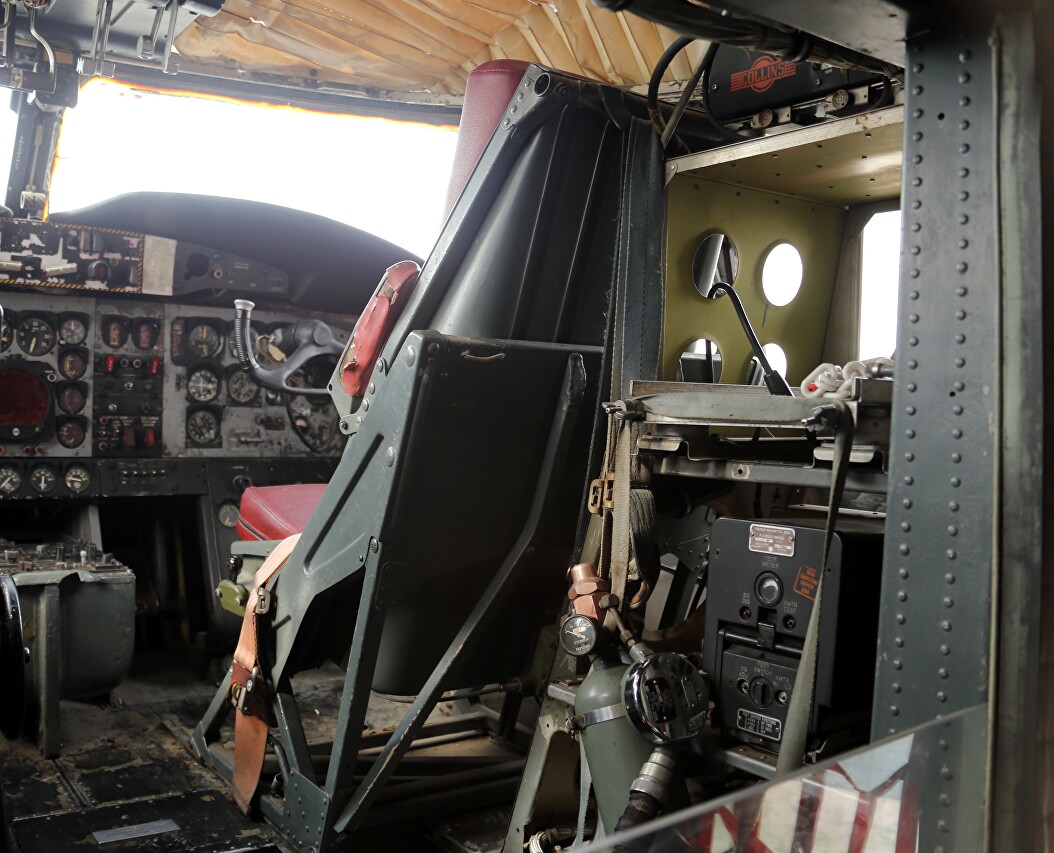 Behind the pilot's seats is the instrument compartment. Here we see the oxygen device and the FM622A transceiver.