Dassault Mirage F1 (Museo del Aire, Madrid)
In 1960, the French company Dassault began work on a prototype supersonic strike fighter with a shortened takeoff and landing, resulting in the prototype Mirage F2. In the series, it never went, but became a prototype for a light fighter, called the Mirage F1. The plane took off for the first time on December 23, 1966. This is the only Mirage model where the designers used the classic scheme, while other aircraft had a "tailless" scheme. The aircraft was very successful and at the same time inexpensive, more than 700 units were produced, including many export modifications for 12 countries. The aircraft participated in combat operations, including the Iran-Iraq war and the Gulf war.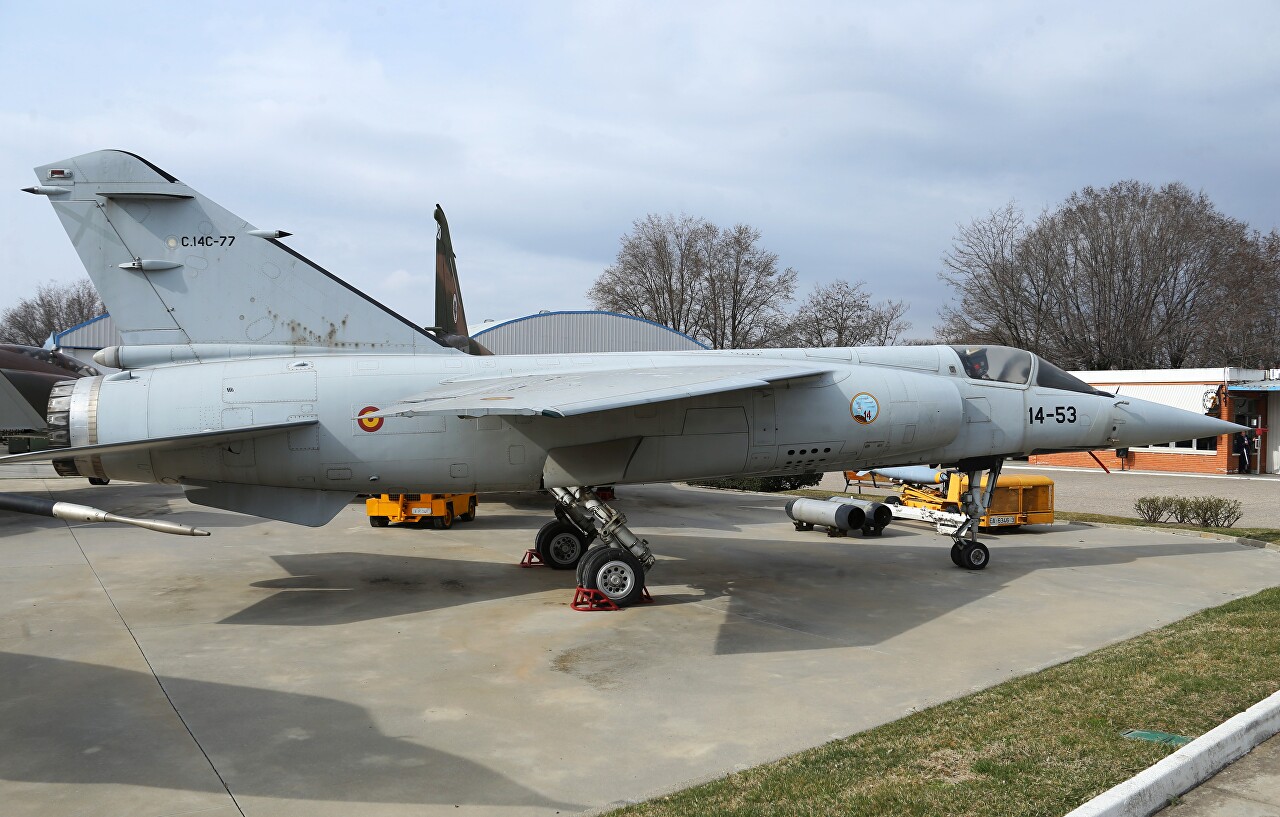 The aircraft has a SNECMA Atar 9K-50 engine with a thrust of 7.166 kg, a maximum speed of 2335 km / h and an altitude of up to 20,000 meters, due to the high specific thrust and advanced wing mechanization for takeoff and landing requires only 650 meters. With a take-off weight of 14900kg, the aircraft can carry up to 4000kg of various weapons on 7 suspension points: 2xsuper R530 and 2 R555 air-to-air missiles, one air-to-ground as guided missile.37 Martel and 4 cassettes with 18 unguided Marta missiles, as well as up to 14 free-falling bombs or 6,600 liter Napalm tanks. In addition, 2x30mm guns with 125 rounds of ammunition each. Combat range of up to 700 km.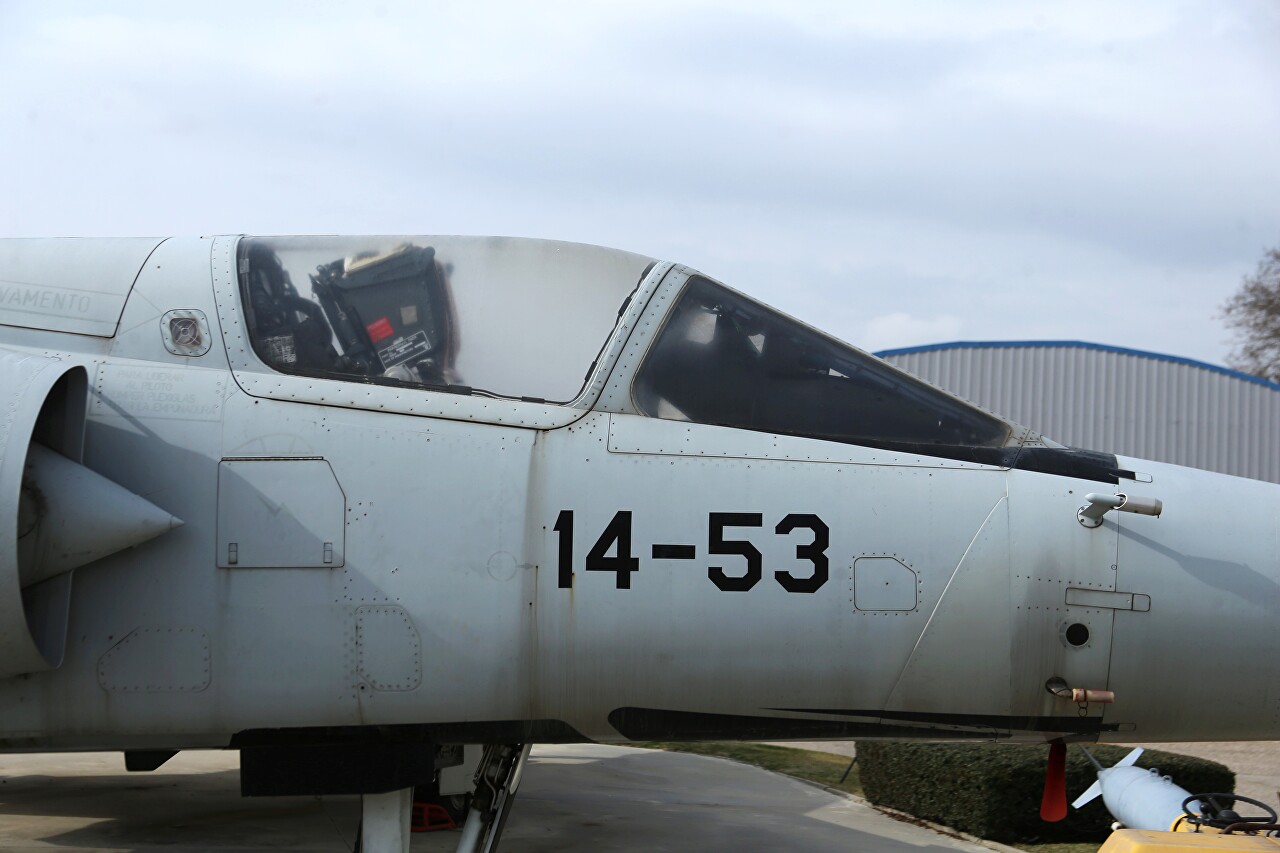 In June 1975, tensions with Morocco increased , and Spain purchased 15 Mirage f1cs, placing them at the Los Llanos air base in Albacete. A year later, 10 more of the same aircraft were ordered to counter the Libyan MiG-25s. In 1978, an additional 48 aircraft, F1C and all-weather F1E models, were ordered to replace the outdated A-104s, stationed at the Grando air bases on Gran Canaria and Los Llanos in the province of Albacete. These aircraft had the manufacturer at the end of the index letter E (export for Spain), and in the Spanish air force F1CE was named as C. 14A, F1EE as C. 14B.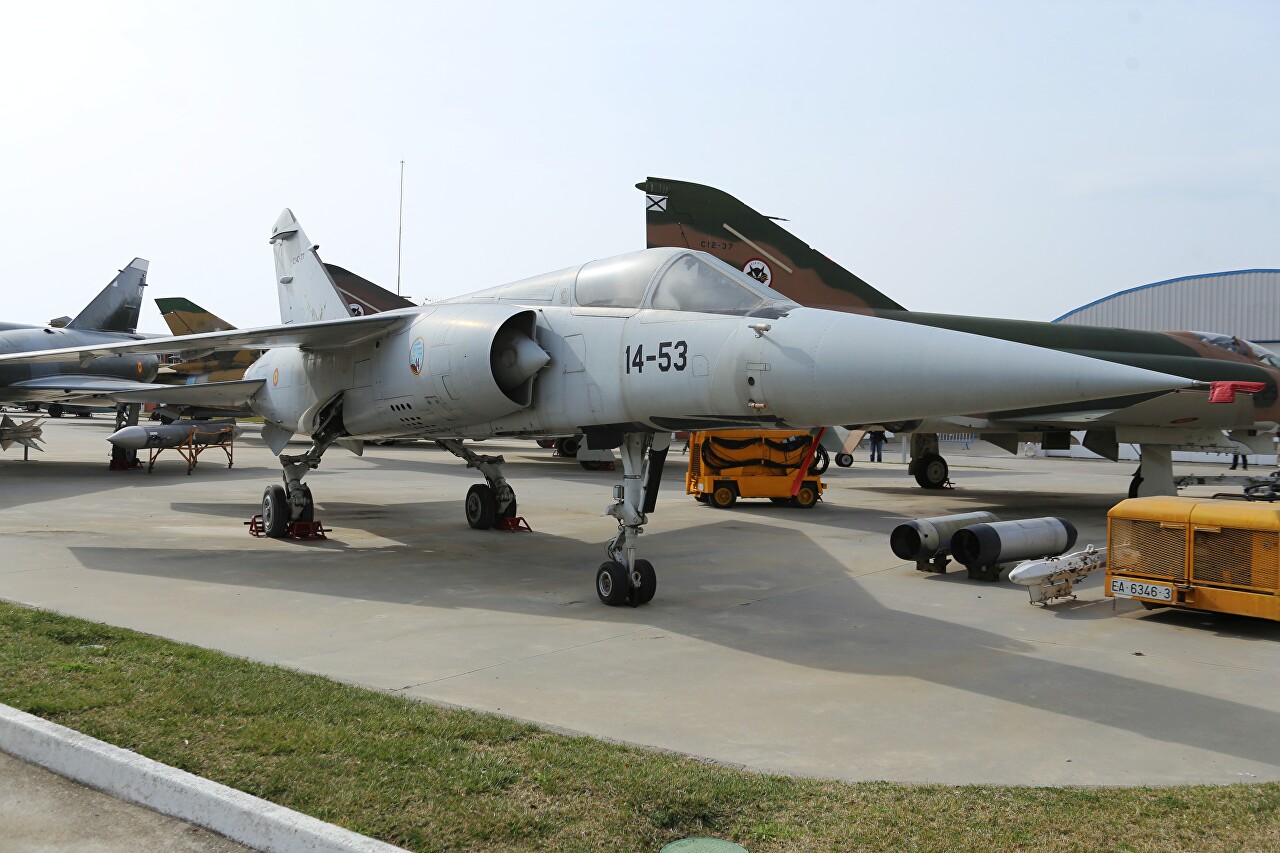 In the early 80s, Spain bought 12 aircraft from Qatar, all- weather interceptors F1EDA and two- seat combat training F1DDA (DA-export version for Qatar), which were based at the Manises air base in Valencia. Two- seat F1DDA received the index C. 14C. for a Long time, the Mirage F1 was the basis of the Spanish air defense, until they were replaced by the F-18A Hornet. The last Mirage was decommissioned in 2013. At the Madrid Museum Aeronautics presented F1E, which ended flights in 2004.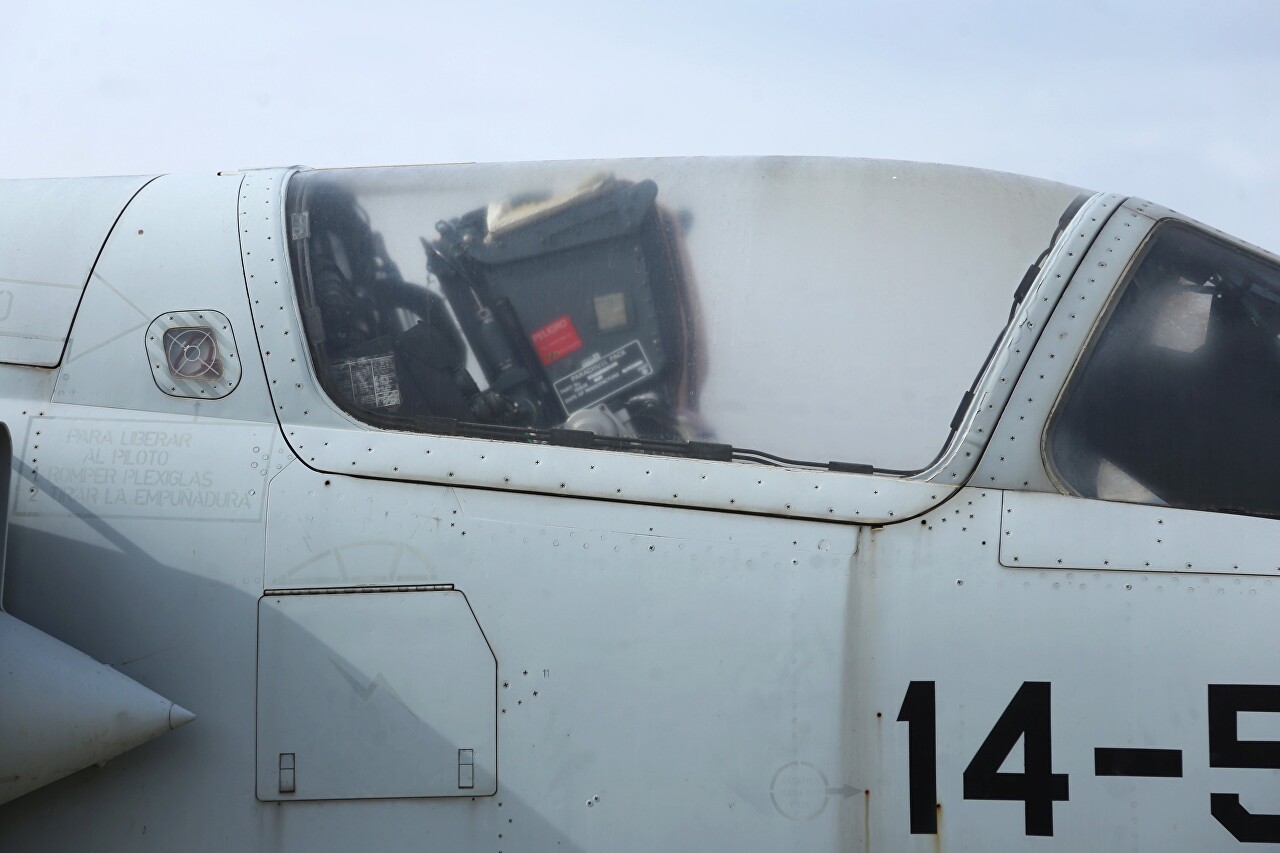 Next to the plane, you can see a car for transporting and suspending heavy bombs on the plane, a suspension device for three missiles and cassettes for 18 unguided missiles.