CASA C-212 Avocar (Madrid)
The military transport aircraft with a shorter take-off and landing was developed by order of the Spanish Air Force in 1971 and found application in the armies of many countries, including the US Navy special forces unit known as DEVGRU. I talked about the prototype and the history of the aircraft in the previous article, here I will describe the technical data in more detail. CASA C-212 is relatively small in size, with a length of 16.2 m, a wingspan of 20.2 m, and a height of 6.3 meters. The maximum take-off weight is 6000kg for early versions and 8700 for subsequent versions. The chassis is non-retractable, with powerful shock absorbers allows you to use unprepared sites.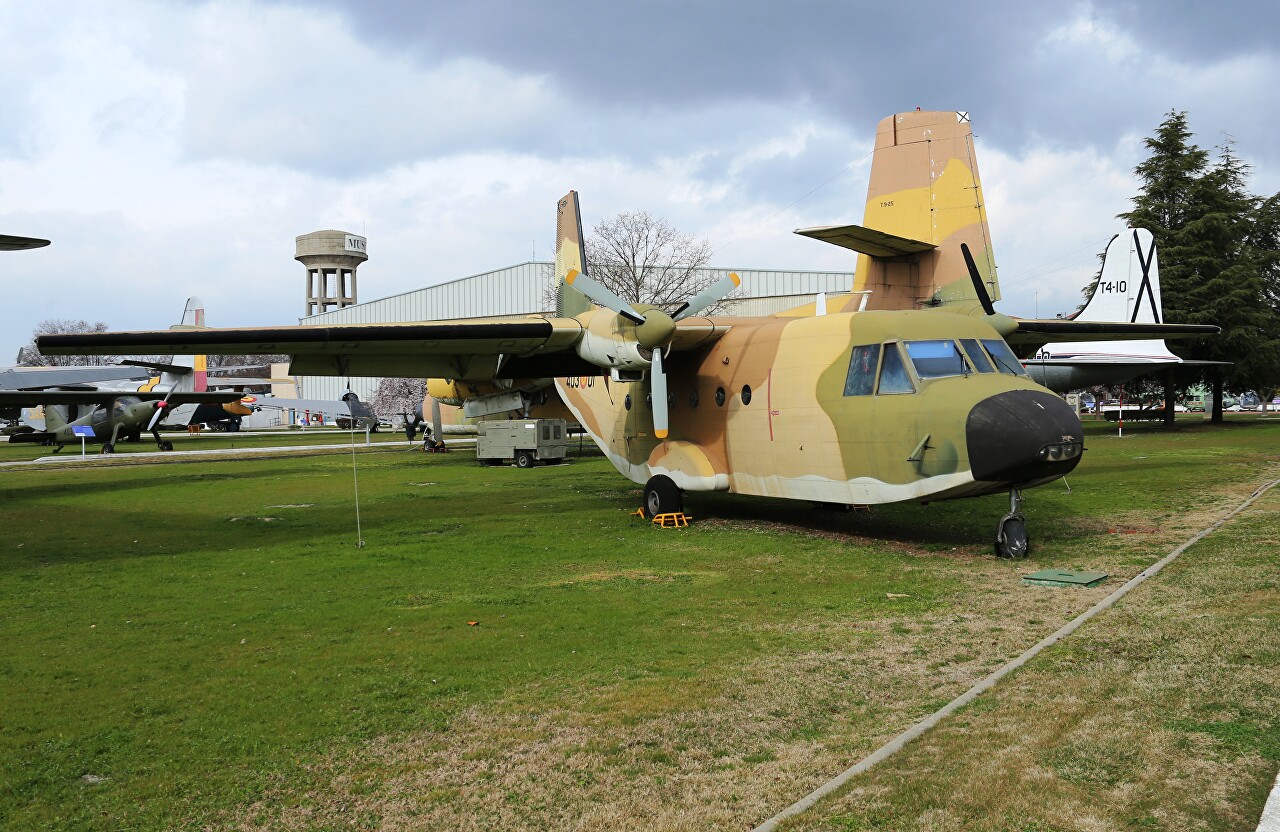 On the first series of aircraft (C-212-100), two Garrett TPE331 turboprop engines with a capacity of 775 hp each with three-bladed propellers are installed, on the 300 and 400 series there are TPE331-12-JR engines with a capacity of 925 hp with four-bladed propellers. The high power-to-weight ratio ensures a short take-off and climb with a vertical speed of up to 8.5 m/s. The maximum flight speed is 370 km/h.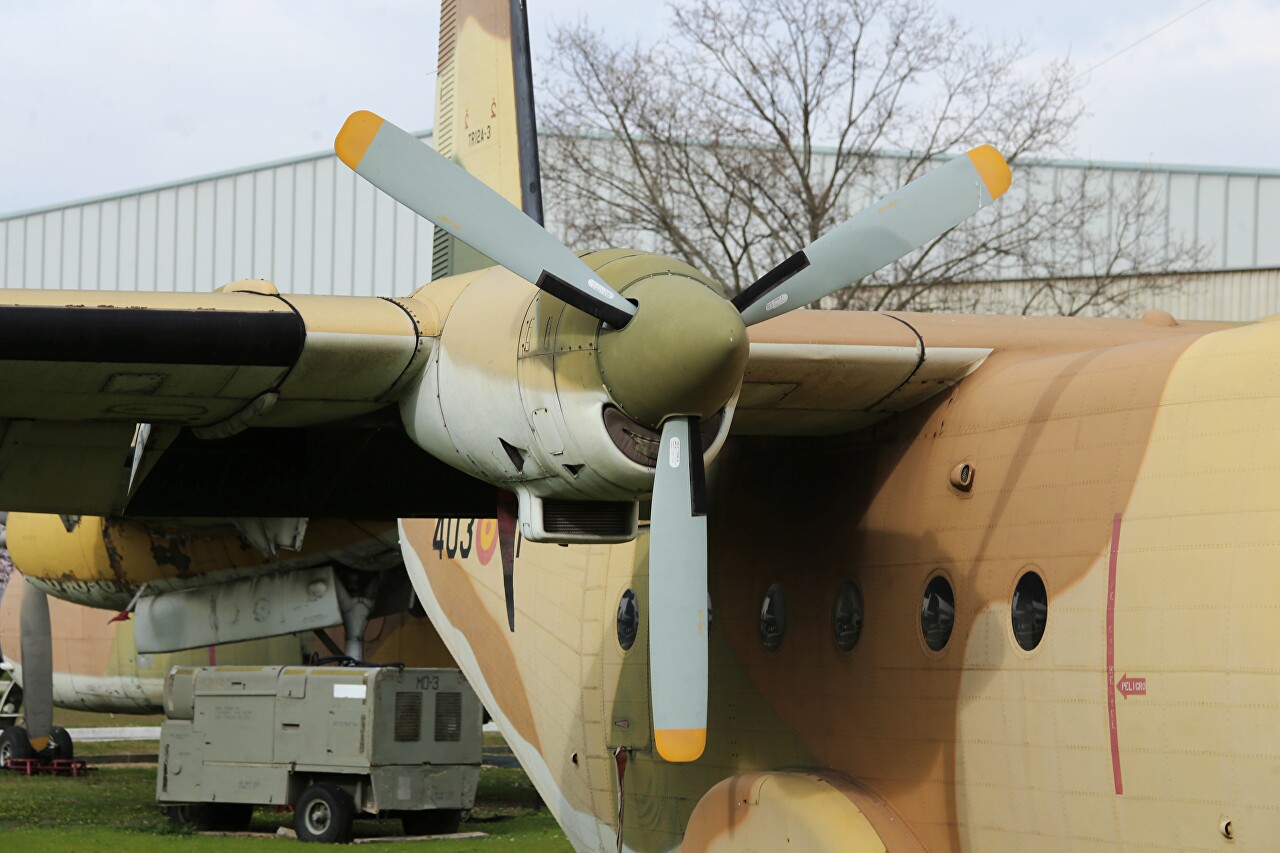 The cargo cabin of the aircraft has a rectangular cross-section and dimensions of 6.55 x 2.1 x 1.8 meters, it can accommodate up to 21 people or 2000 kg of cargo. In the 300 series, the capacity was increased to 26 people or 2950 kg of cargo. To facilitate loading, there is a ramp at the rear. Doors located just behind the wing can also be used to eject parachutists.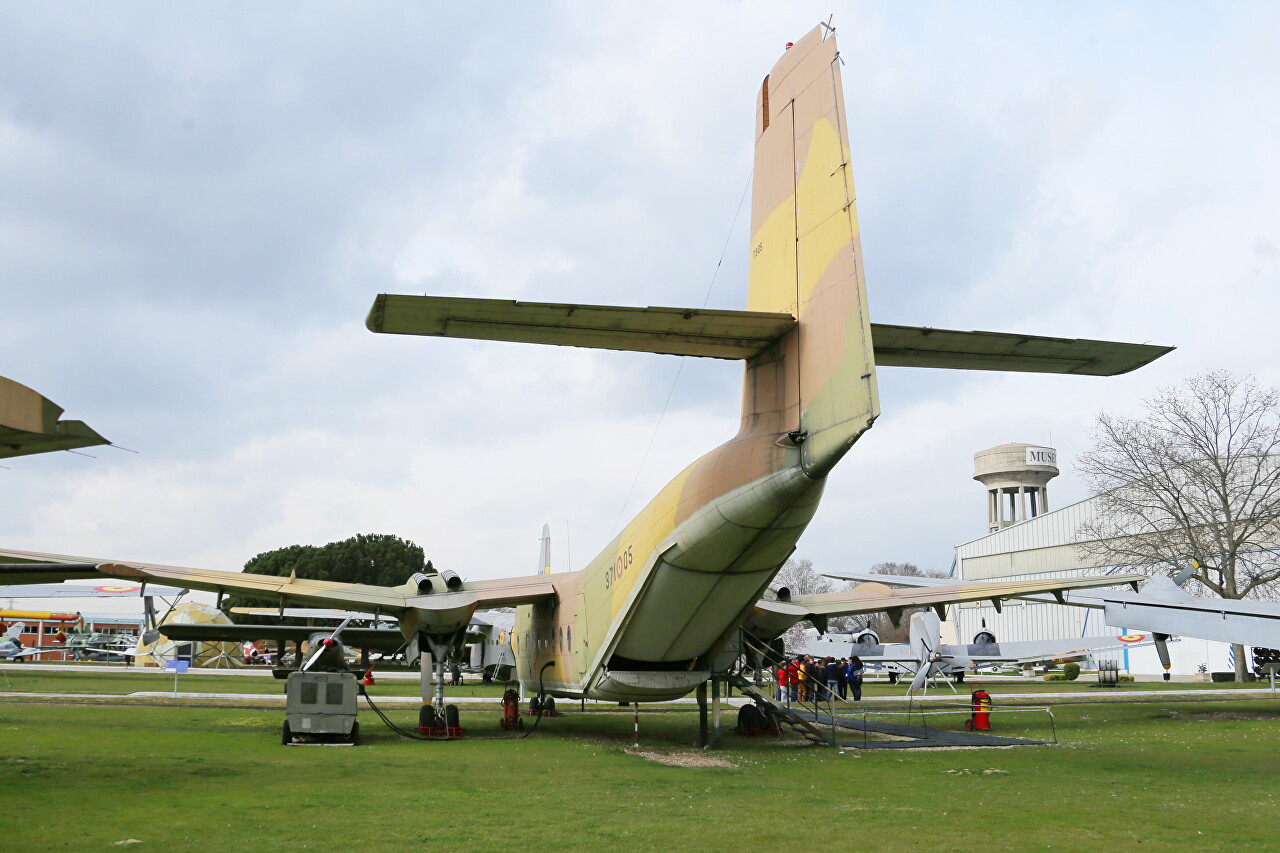 Initially, the range of 1000 km set by military customers was almost doubled and is 1950 km. The avionics and navigation equipment kit was developed on a modular basis, which significantly simplifies the task of field repairs. The equipment allows you to perform night flights, and for night landing outside airfields, three powerful headlights are installed in the nose cone.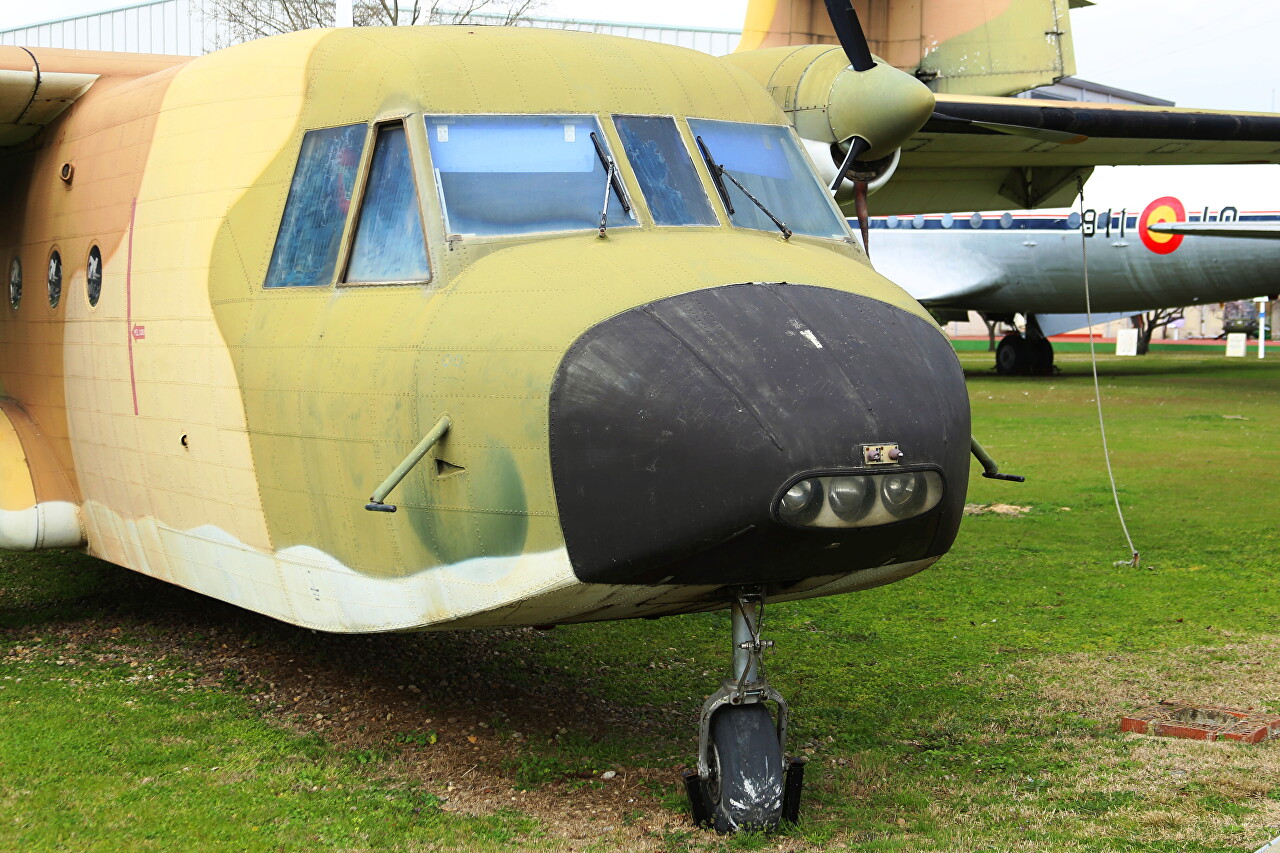 The Spanish Air Force had a total of 80 C-212 aircraft for various purposes: amphibious transport, ambulance, sea patrol and anti-submarine warfare, radio reconnaissance and electronic warfare, aerial photography, and pilot and navigator training. This aircraft belonged to the 403 squadron of the Center for Cartography and Aerial Photography (CECAF, Centro Cartográfico y Fotográfico) and was donated to the Museum of Aeronautics in 1999.