Aérospatiale SA-318C Alouette II, Light Helicopter
In the early 50s, the French company SNCASE (Sud Aviation) developed a single-seat SE 3120 Alouette helicopter with a piston engine, but the helicopter was unsuitable for mass production due to the high cost and complexity of maintenance. In 1953, the pilot Jean Boulet set a flight range record on it, which prompted the French government to provide financial support for the company to create a commercial model, with the condition that development would take no more than two years. If it failed, the government threatened to ban the company from all helicopter development activities.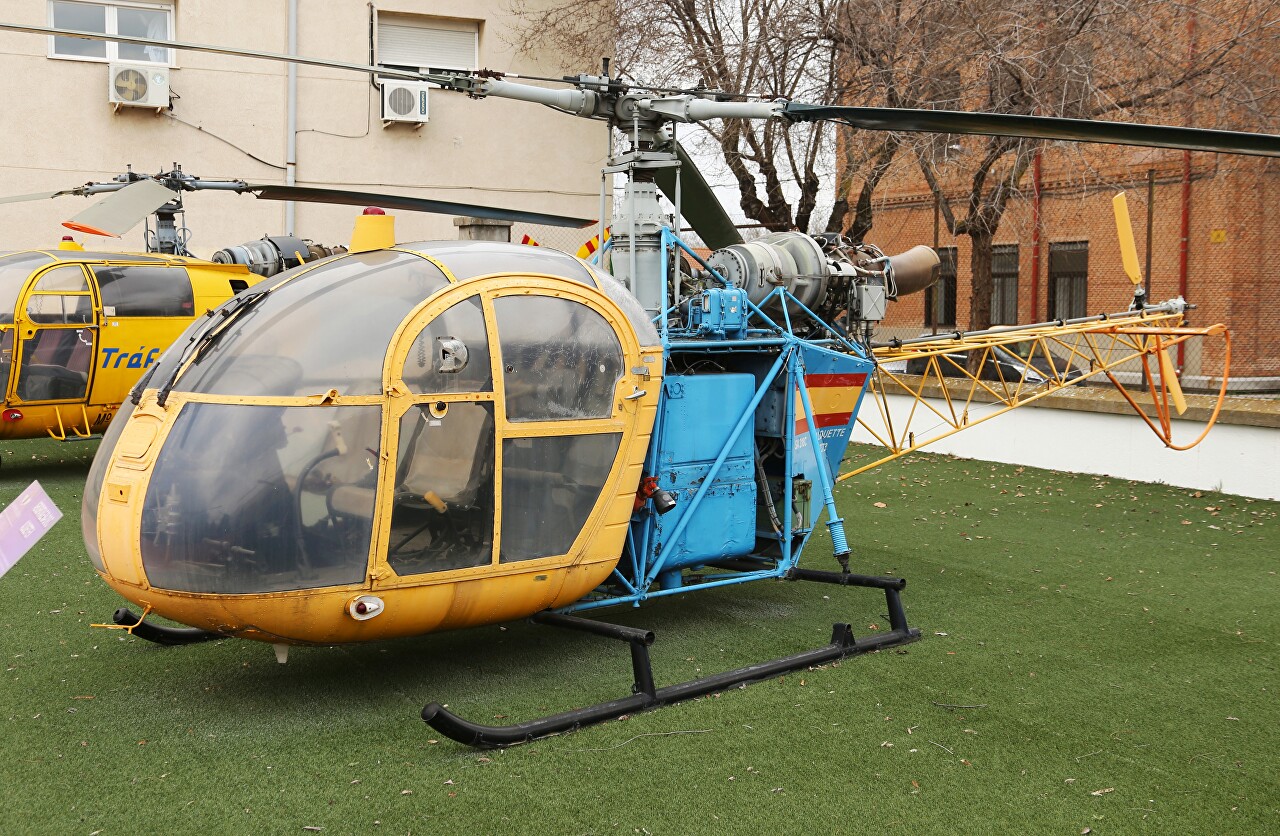 By this time, the French company Turbomeca had completed the development of the Artouste gas turbine engine with a capacity of 260 HP, which had three times less weight compared to piston engines of the same power. SNCASE engineers took it as the powerplant for the new helicopter, which first took off on March 12, 1955. In April 1956, the first production batch was built under the name SE 3130 Alouette II, from 1967 the helicopter was mass-produced under the name SA 313B Alouette II. This is the world's first production helicopter with a gas turbine engine.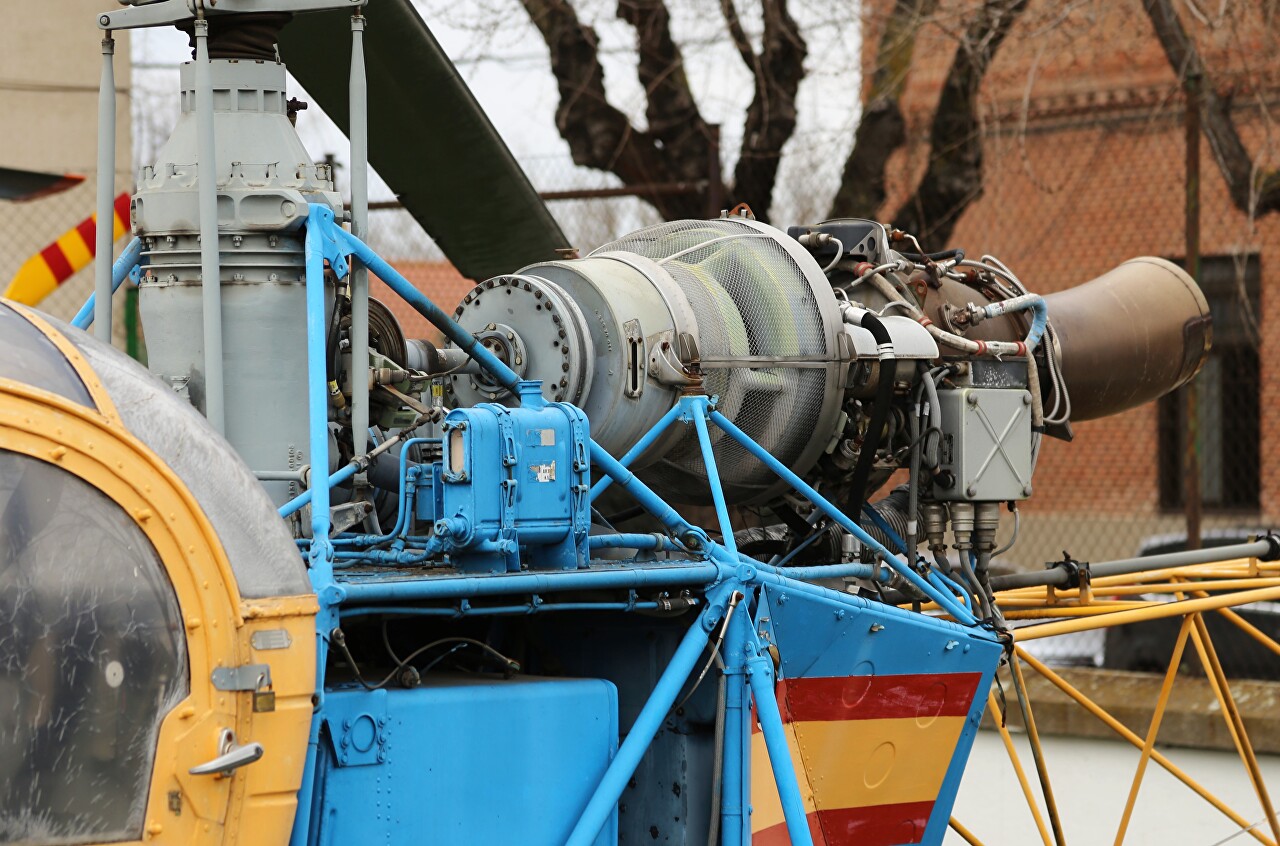 The helicopter was adopted by the French air force and immediately found wide use in the Algerian war. Rescue service in the Alps with the help of Alouette II more than once rescued climbers in trouble, which could not be reached by helicopters of other models. Despite its small size, it can carry a weight of up to half a ton on an external suspension. At one of the demonstrations, the Alouette II lifted a Citroen truck. The French claim that the Alouette IIs, equipped with anti-tank missiles, was the first combat helicopter. On June 13, 1958, the SA 313B, driven by Jean Boulet, set a world altitude record of 10984 meters. On June 21, 1972, the pilot broke his own record by climbing to 12442 meters in a SA 315B Lama helicopter. This modification was developed by order of the Indian air force for operation in the highlands. Alouette II helicopters were produced by Sud Aviation, and then its successor Aérospatiale until 1975. in total, more than 1,300 units were built in various modifications, which were operated in 80 countries around the world.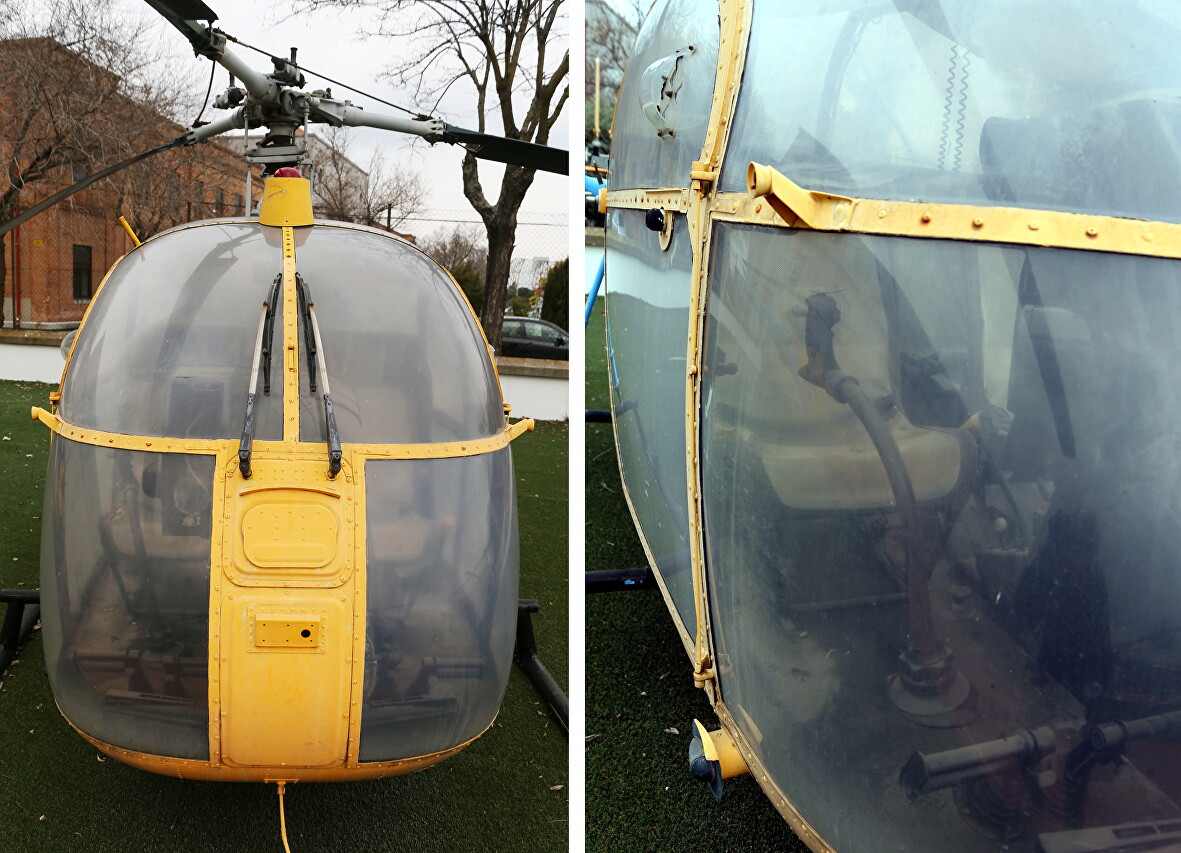 In 1974, five SA-318C entered service to the General Directorate of traffic (Dirección General de Tráfico). In 1996, one of these helicopters was donated to the National Aeronautics Museum in Madrid.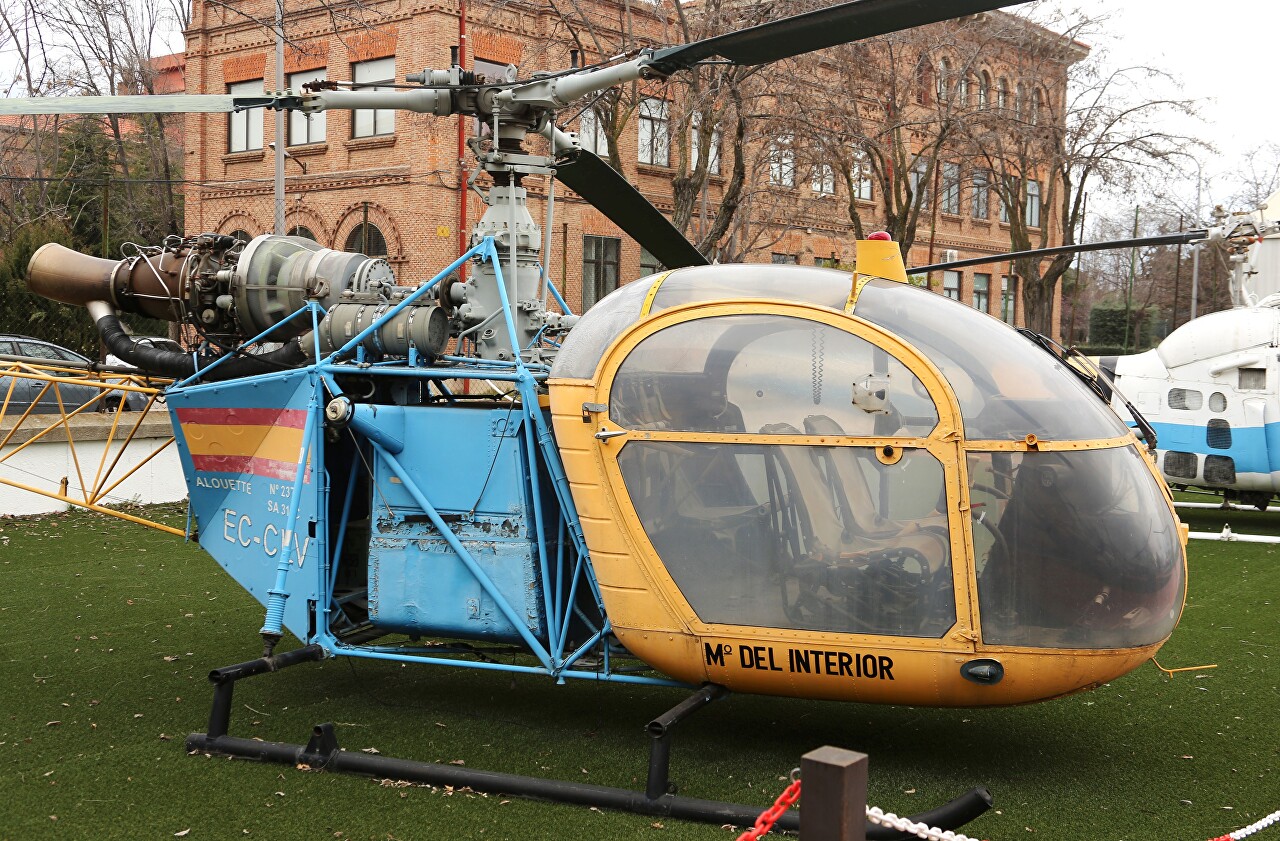 The SA - 318C model has an enclosed cabin that can accommodate 4 passengers in addition to the pilot. The take-off weight is 1650 kilograms, the rotor diameter is 10.2 m, the Turbomeca Astazou IIA engine has a power of 530 HP and provides speeds of up to 205 km / h.