Åkrafjorden
We continue to drive along the E134 highway to the east. After passing the town of Ølen, we cross the border of the province of Hordaland, go along the Stordal valley.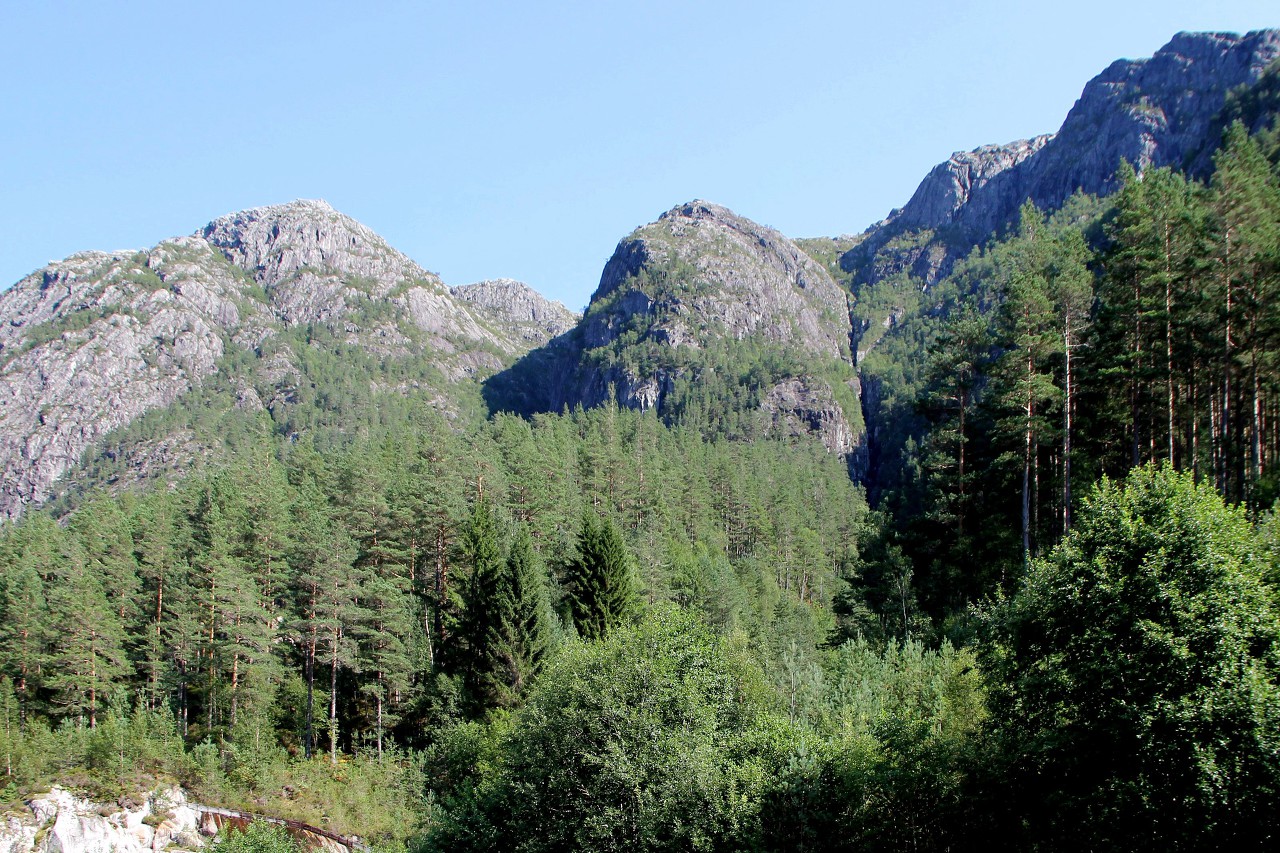 After passing through two short and one long tunnels, the road comes to the high bank of the Åkrafjorden. This is the southernmost arm of the Hardangerfjord, stretching for 32 kilometers.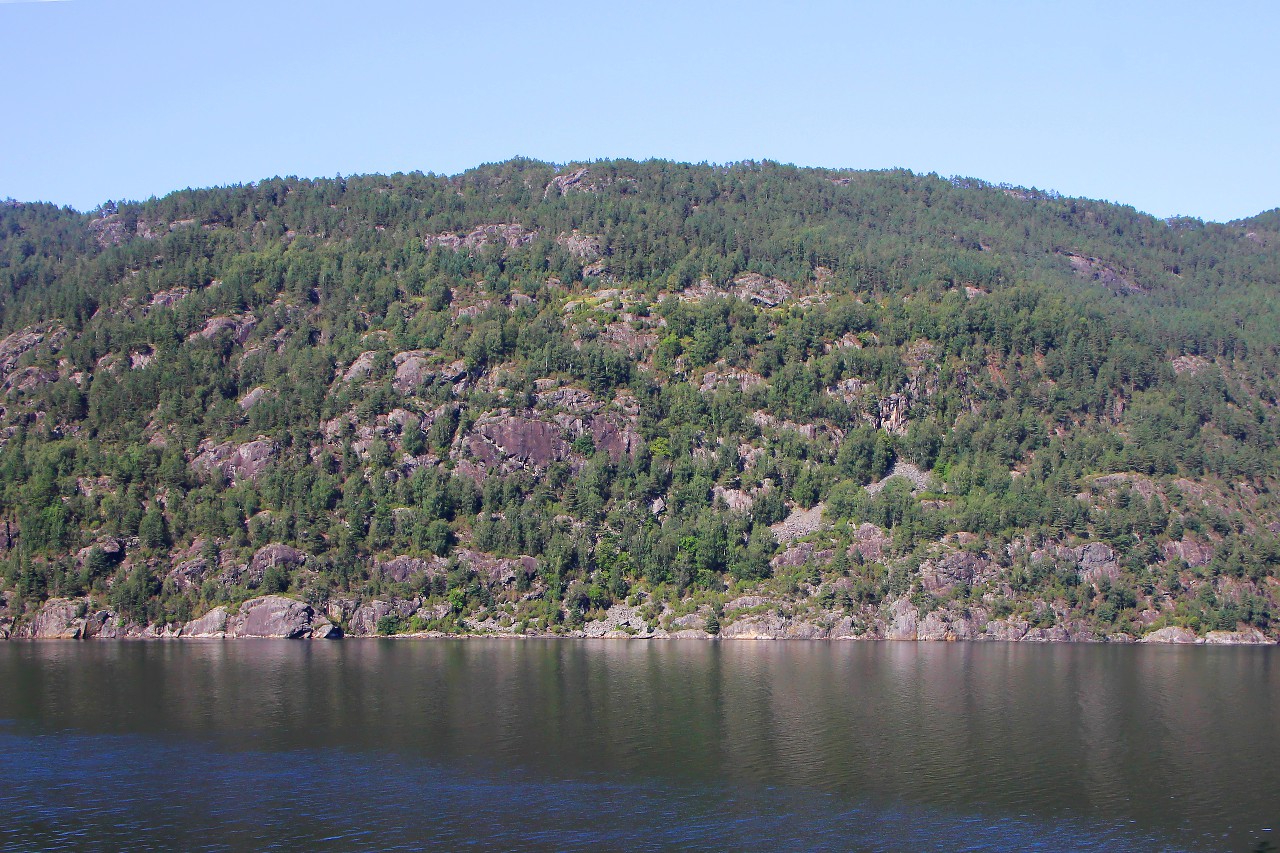 The E134 highway runs along its southern bank, but most of it is in tunnels. The most picturesque views are at the far end of the fjord from the sea.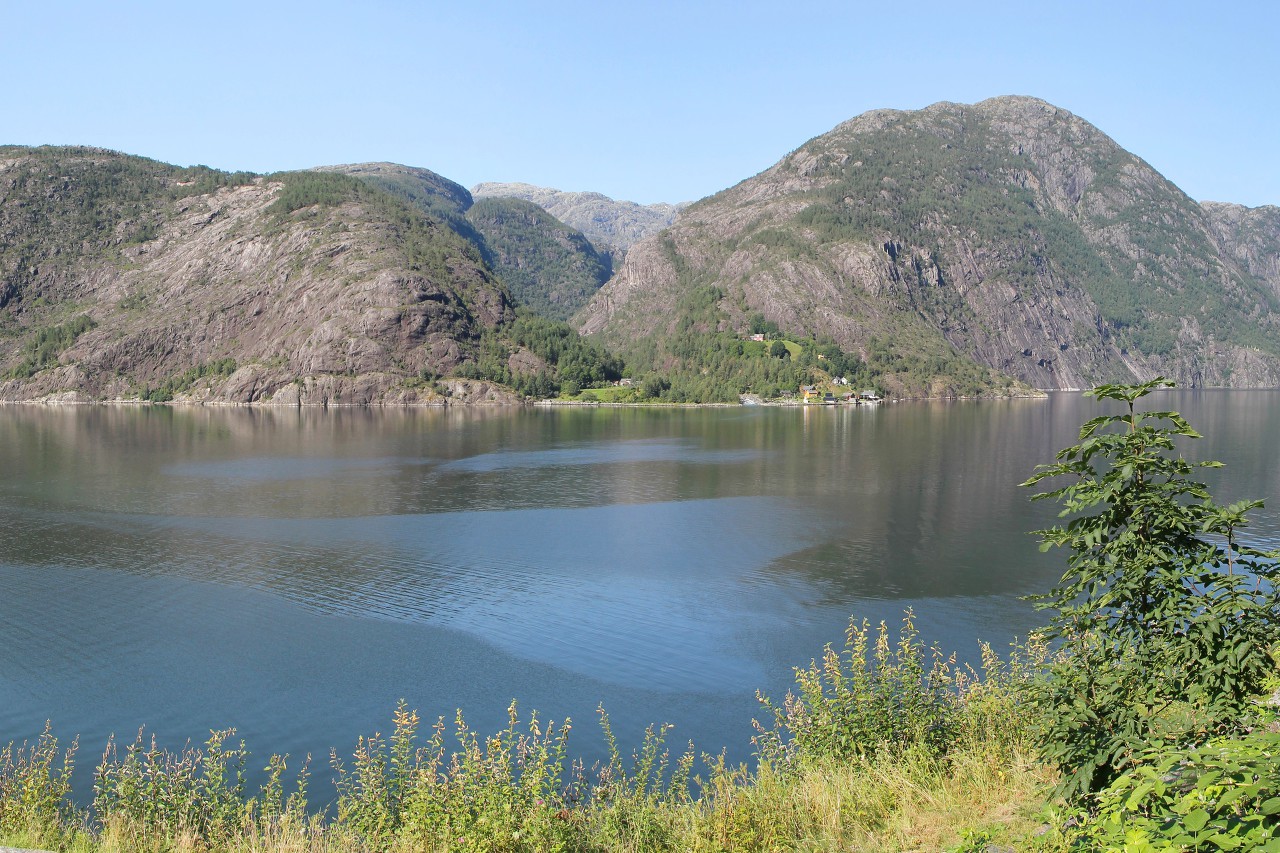 Here is the main attraction of the Åkrafjorden - Langfossen waterfall. It starts at an altitude of more than 600 meters, and the width of the stream in early summer reaches 80 meters.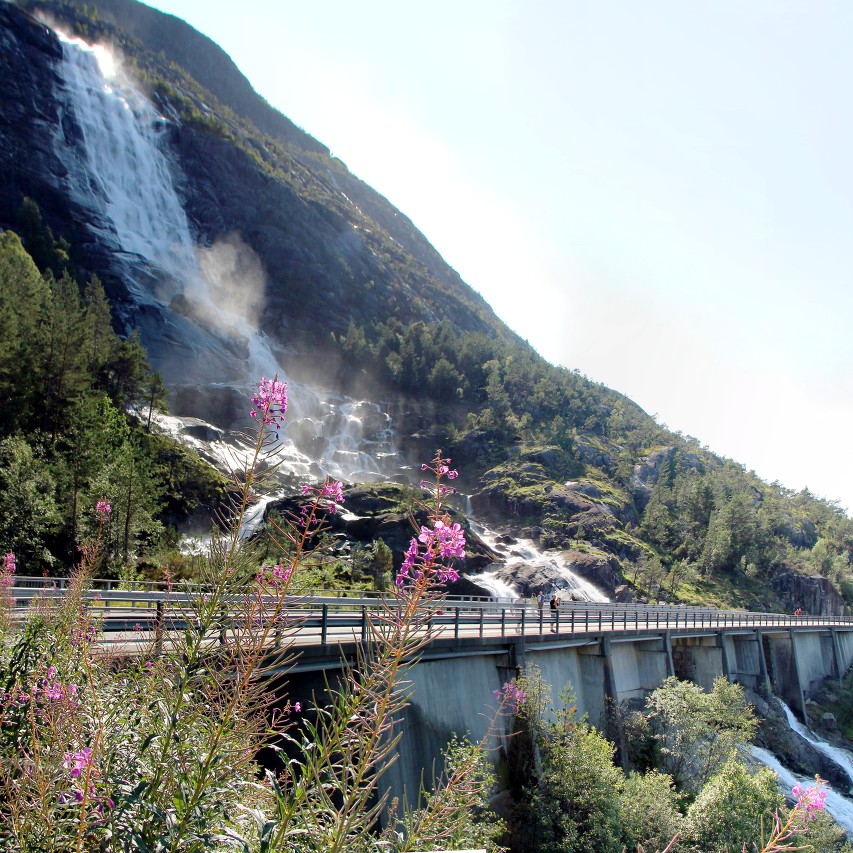 This is the fifth highest waterfall in Norway, and I'll tell you more about it in the next article.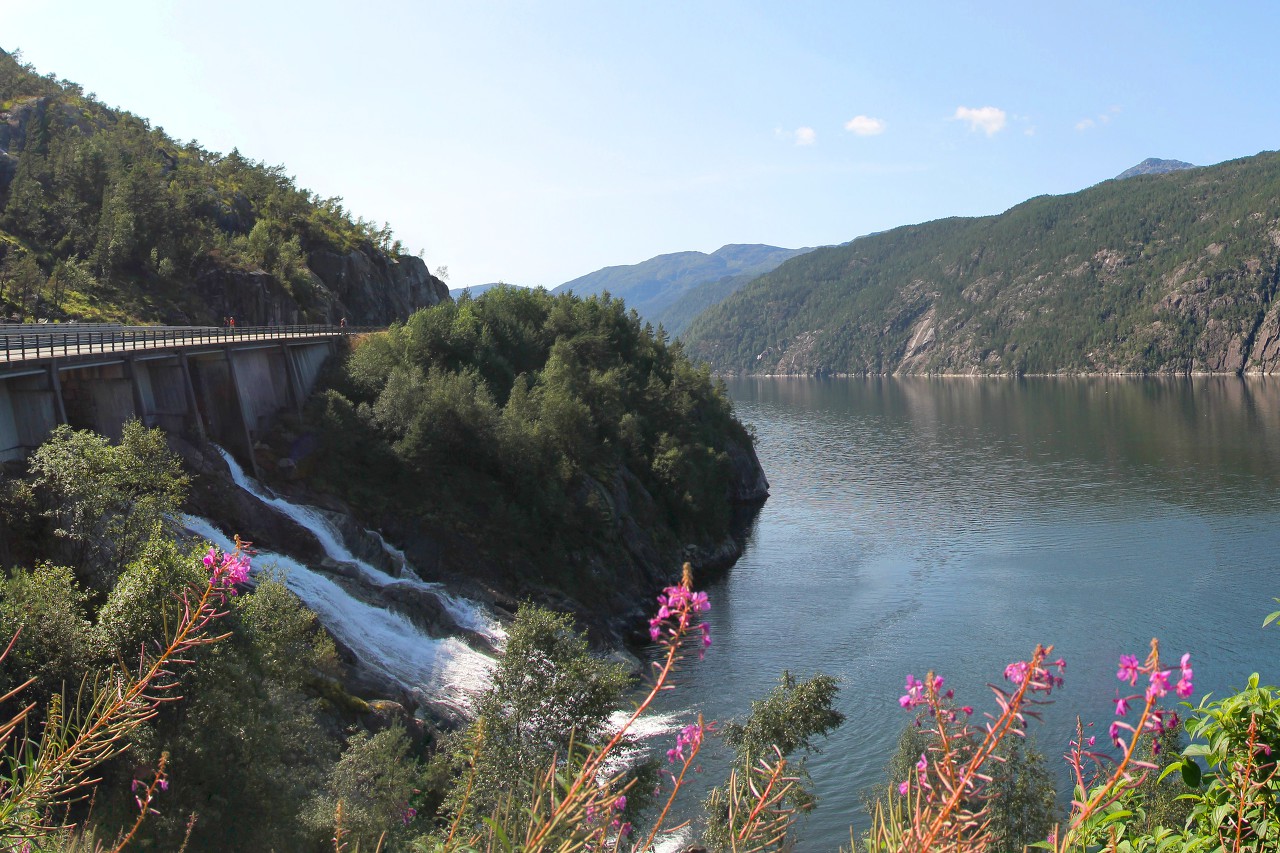 Next to the waterfall there is a parking lot and a viewing platform, from where you can look around the entire eastern half of the fjord. Several hiking trails start here, including one to the top of the waterfall.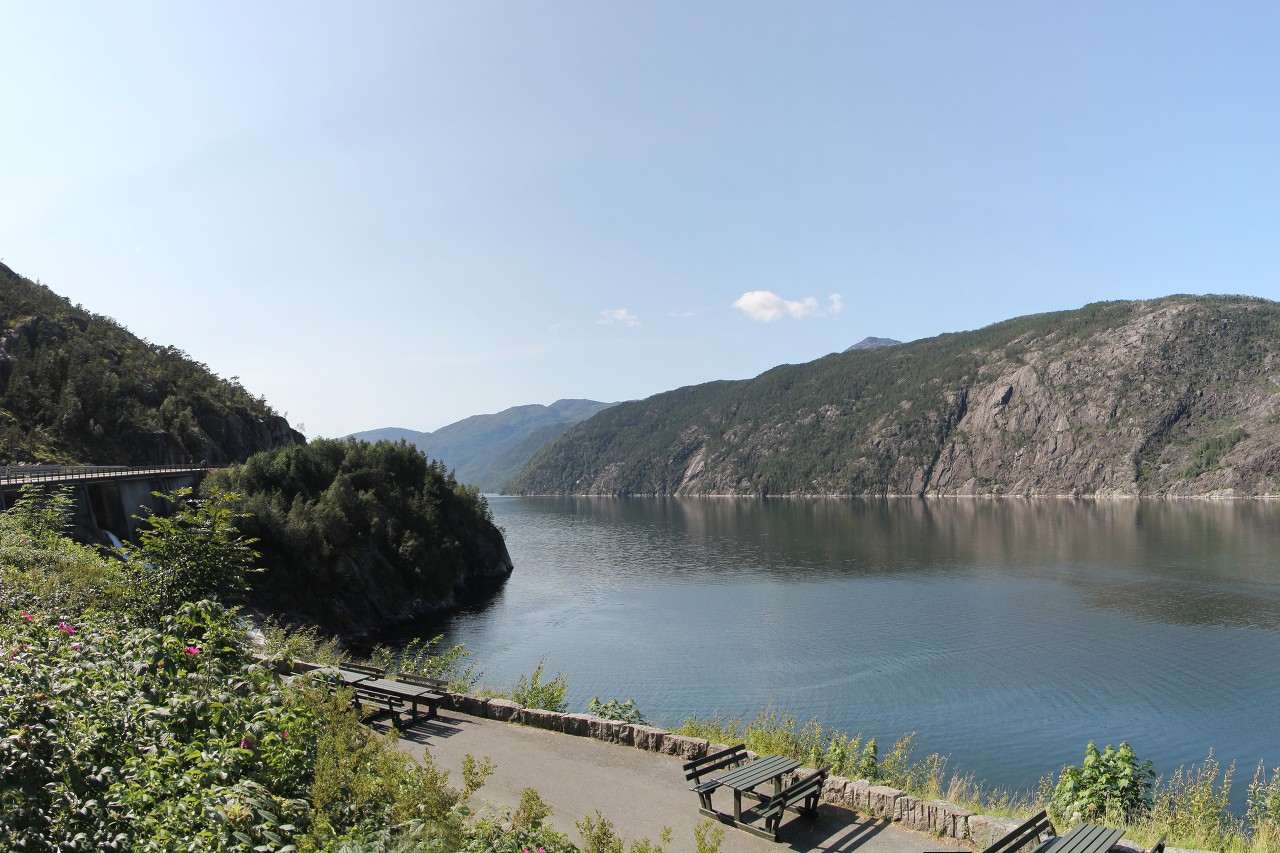 One and a half kilometers from the waterfall is the Eljervik farm, where they breed sheep. Here, too, the views are stunning and you can spend the night in a real farmhouse and enjoy real village food. In the summer, the main herd is driven to mountain pastures, but a few sheep and lambs remain and you can get acquainted with the daily work of farmers.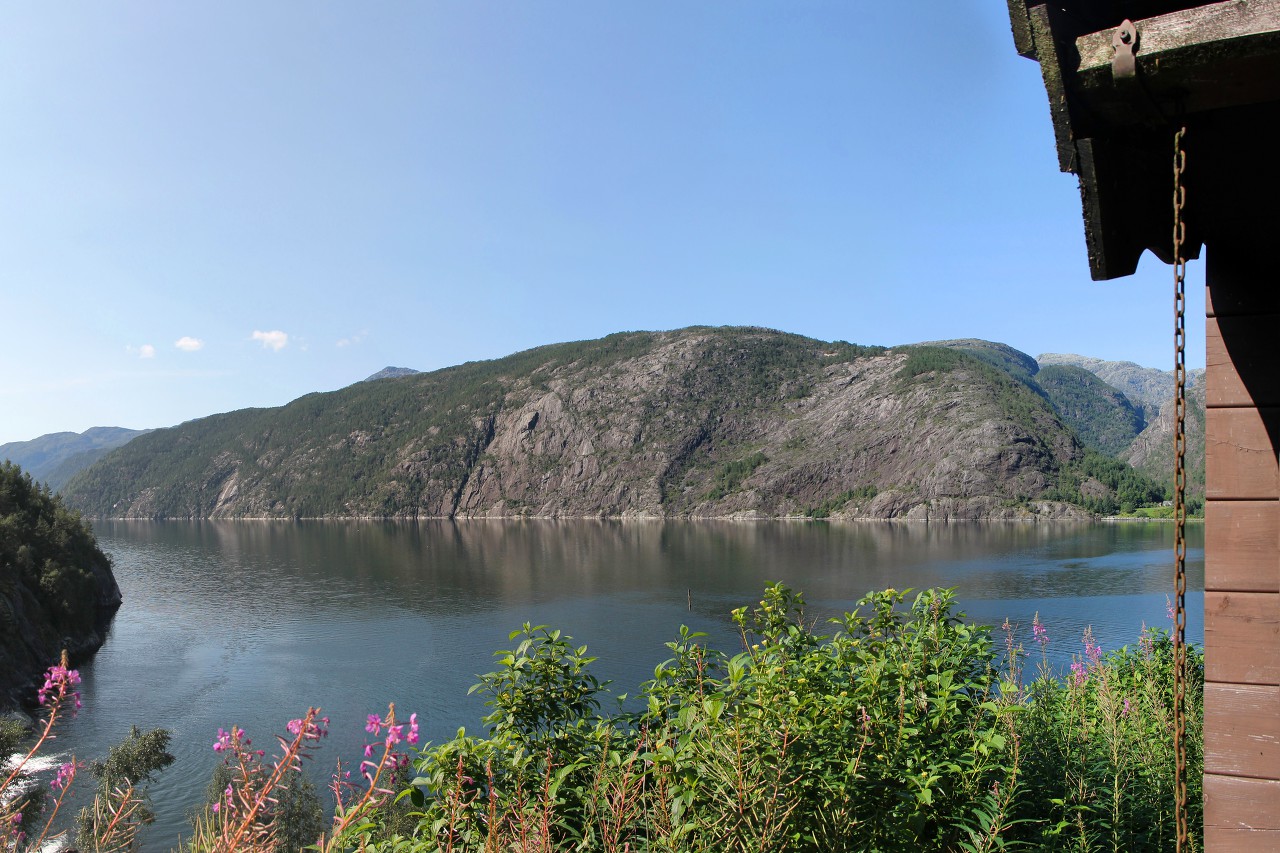 The farm has a marina with boats and fishing gear, and a small beach for swimming.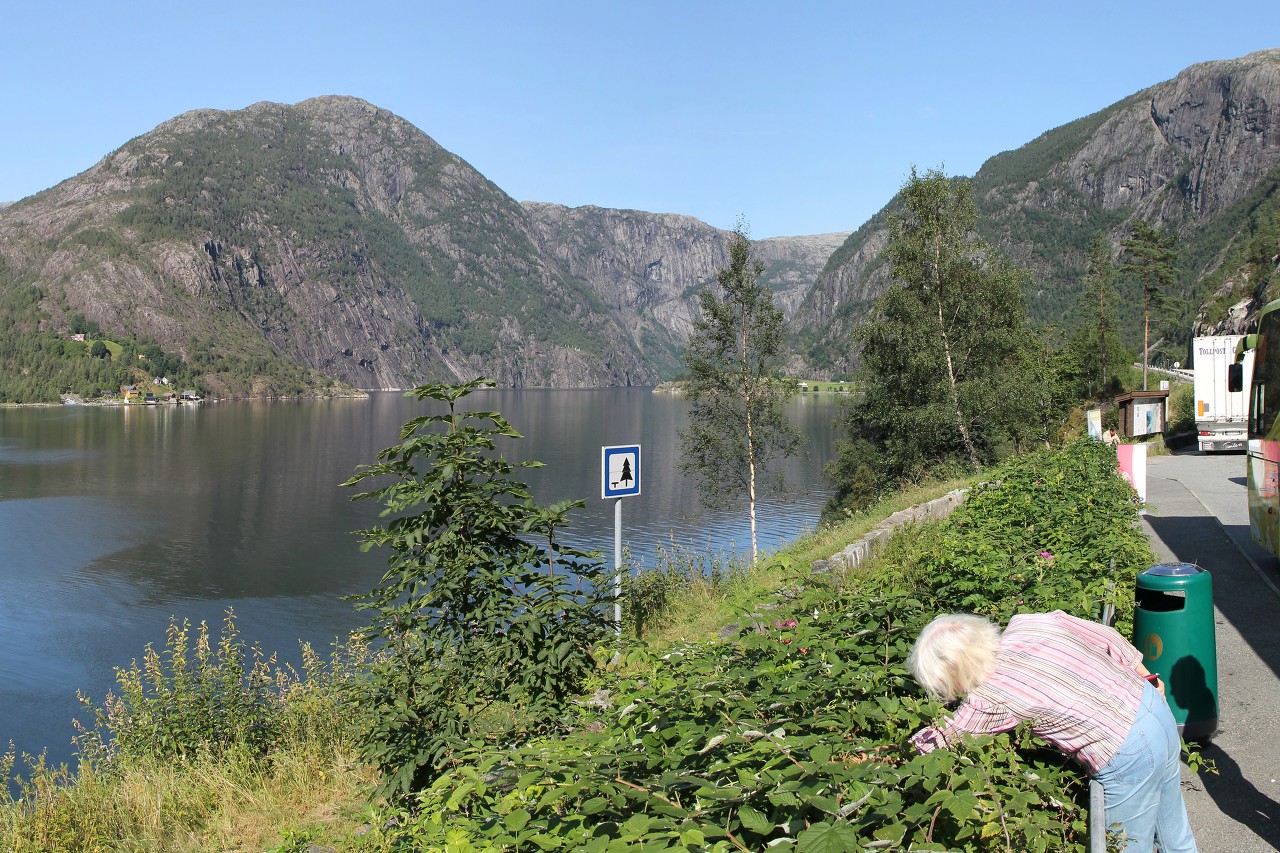 Hiking enthusiasts can enjoy the cleanest air and admire the local vegetation. The shore is covered with rosehip bushes that bloom in August.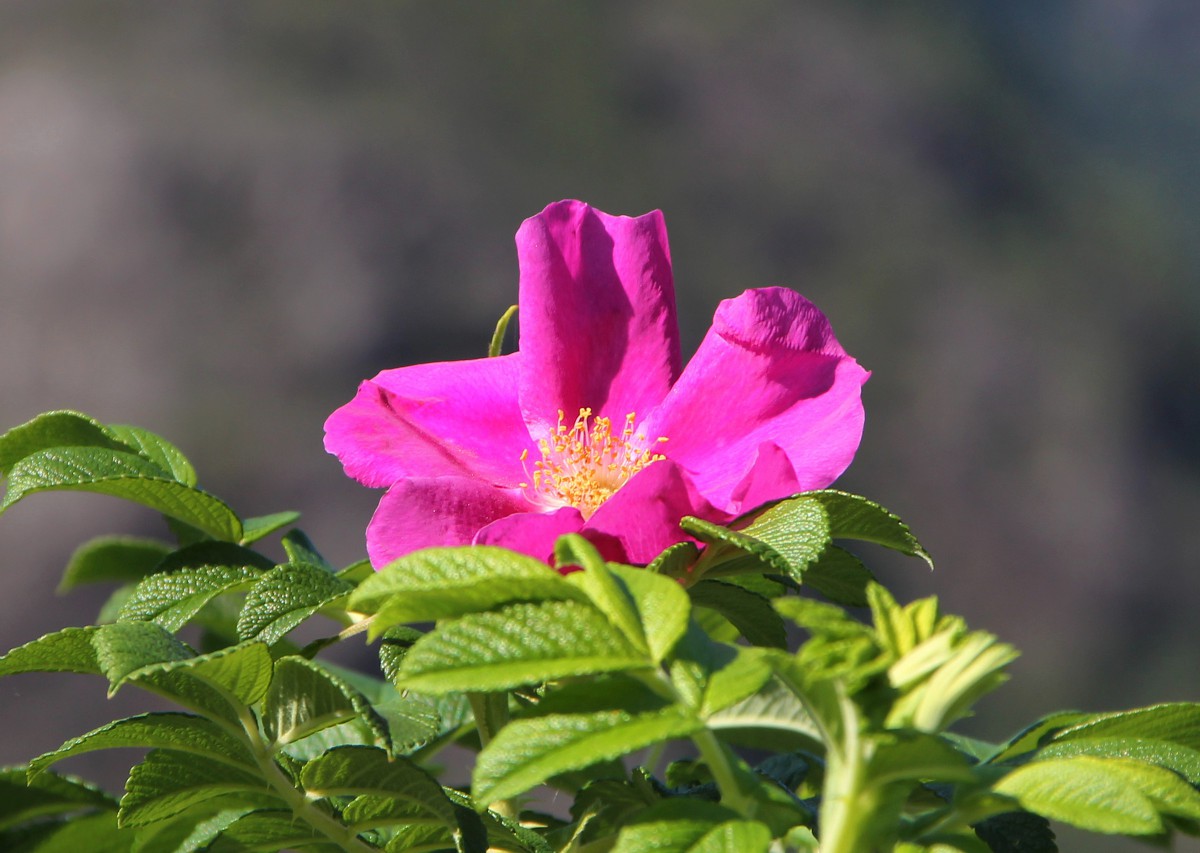 Just beyond the farm, the road dives back into the tunnel and exits at the farthest end of the fjord.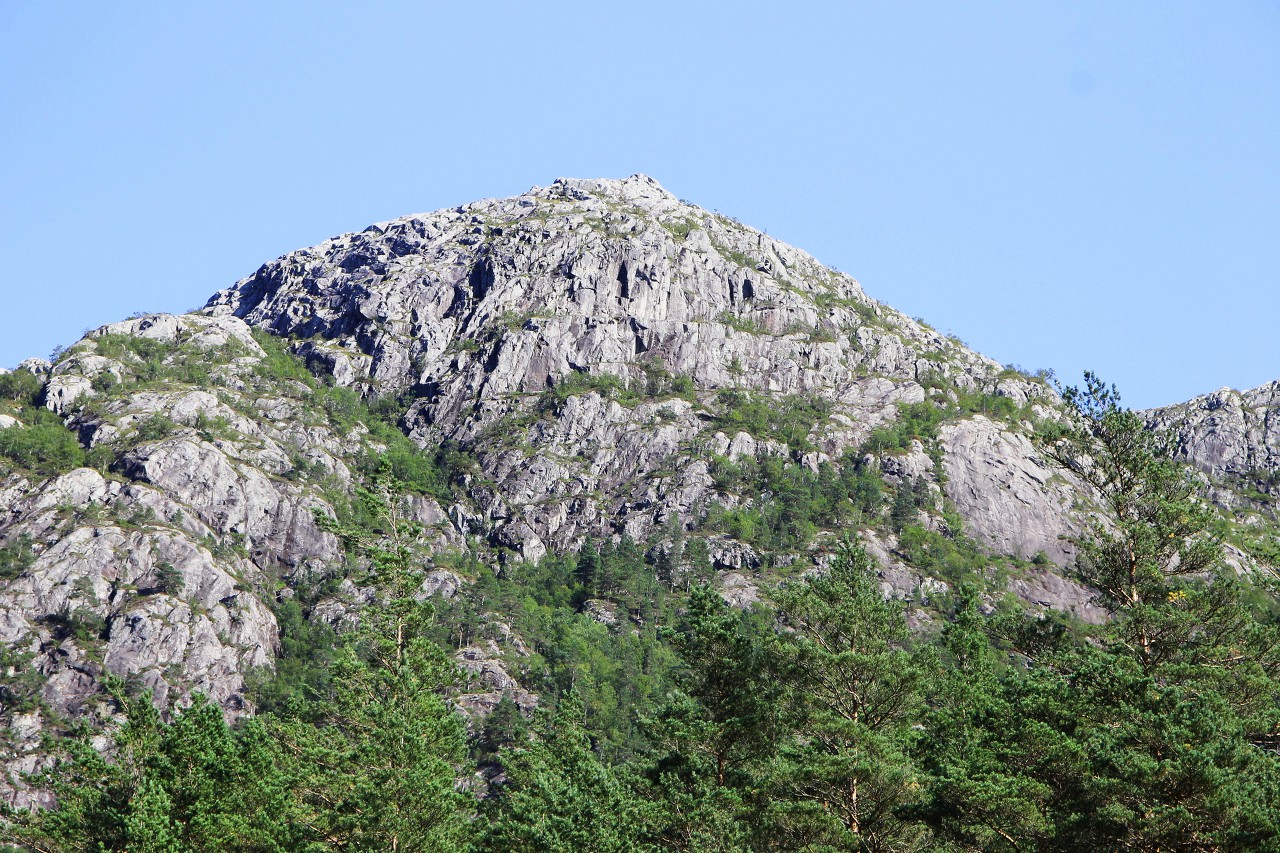 Here is the village of Fjæra, in the name it is easy to guess the origin of the word "fjord". Here, fans of extreme sports are offered a completely unique attraction-canyoning, which includes mountain climbing with wading rivers, and then rappelling in a waterfall jet up to 60 meters high, and swimming at the foot of waterfalls. Tourists are provided with a wetsuit and climbing equipment, a protective helmet and a waterproof bag. For those who like a more relaxing holiday, there is a hiking and cycling route around the Rullestadvatnet Lake.