The Masonic Hall (Frimurerlogen), Trondheim
To the left of the Our Lady church is the building of the Masonic Lodge (Frimurerlogen on map). The construction of the building for meetings of the Lodge began in 1899. The authors of the project are architects Carl Norum and John Christensen, and the interiors were designed by Axel Gould, Sr. The building was opened in 1902 by king Oscar II, the Grand master of Freemasons in Norway and Sweden. From its construction until 1934, part of the building was occupied by the Trondheim stock exchange, which was controlled by members of the order. Now the building is used as a concert hall.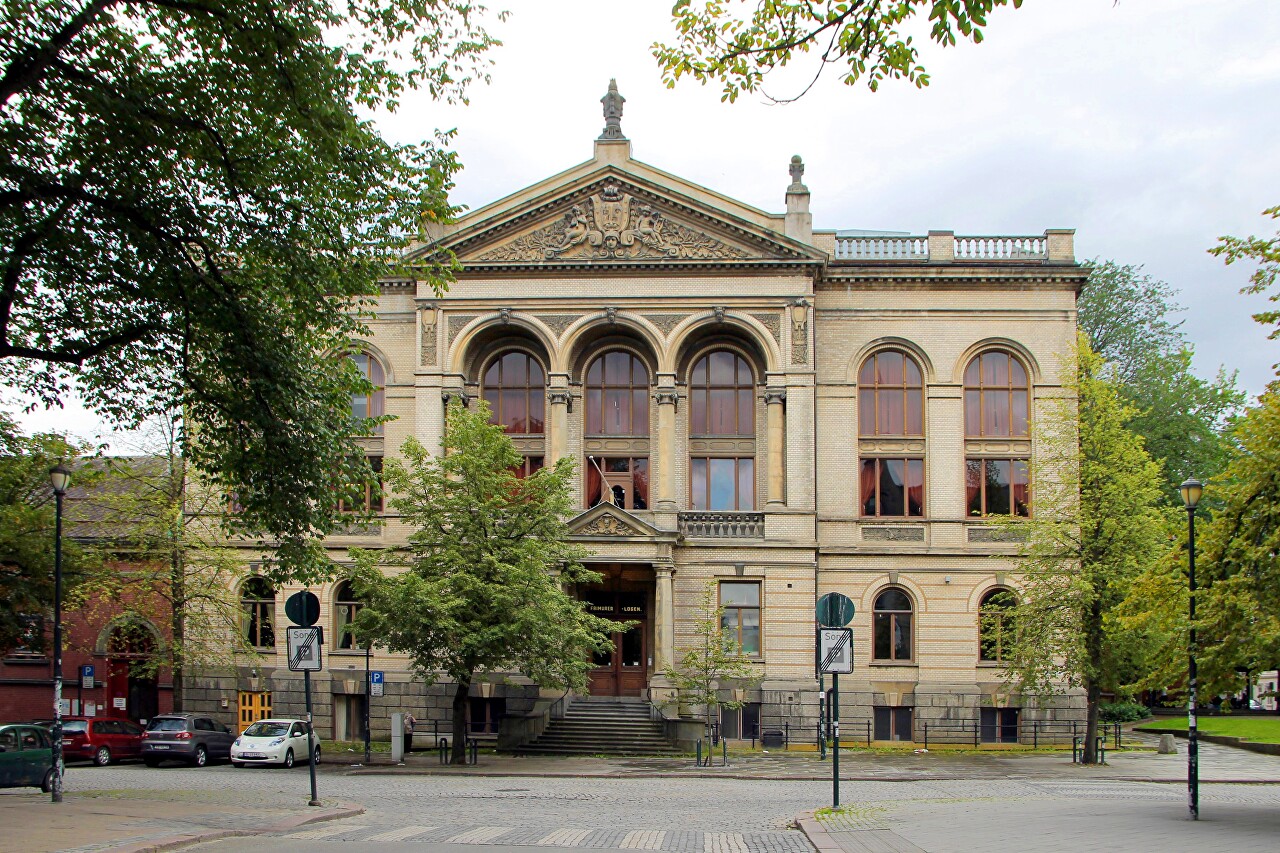 The first Lodge in Norway was established in Kristiania (now Oslo) by the Danish-Norwegian king Frederick in 1749. In the second half of the 19th century, lodges were established in Bergen, Drammen and Trondheim. The Trondheim Lodge was established in 1882 and was named Nordlyset (Northern lights). The main goal of their organization is the improvement of the human nature of each of their members, as well as the creation of a worldwide brotherhood of enlightened people, which by its actions and ideas would non-violently contribute to the establishment of a better world on earth. The two main principles of Masonic organizations are non-participation in politics and professing the basic precepts of Christianity. But at the same time, the religious tolerance of masons is extremely broad: the official affiliation of any denomination, even non-Christian, does not play a role for them. There are even non-religious Masonic organizations whose worldview is based on the principles of humanism. Norwegian Freemasonry differs from others in its openness - members of lodges who held state and even religious posts did not hide their involvement in Freemasonry. The position of Freemasons in Norway was particularly strong in the early 20th century.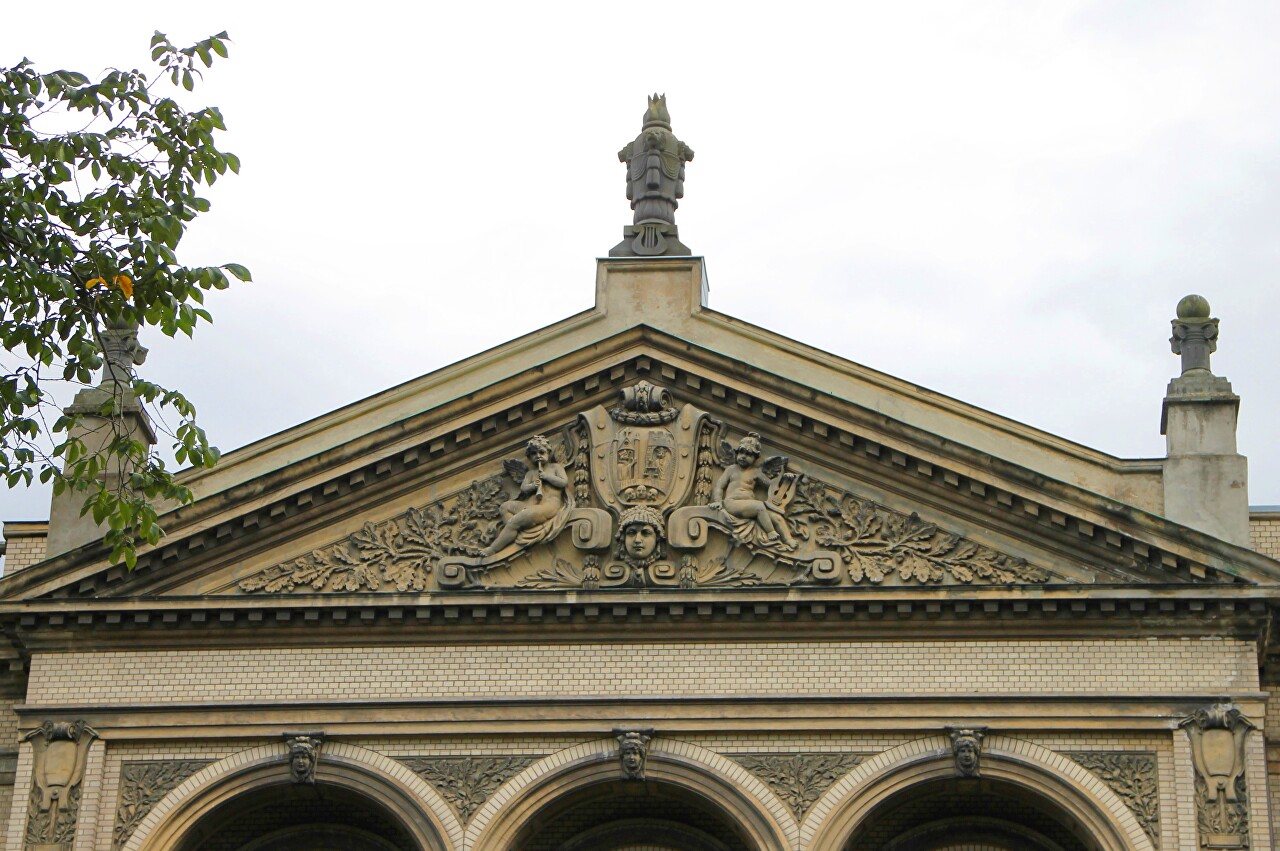 Next to the Lodge building, you can see two monuments to famous natives of Trondheim:
to the right of the building is a monument to Arve Tellefsen, a famous Norwegian violinist. The musician was born on December 14, 1936 in Trondheim, where he studied at a music school from the age of 6. In 1955, he entered the Copenhagen Conservatory, and in 1959, he made his debut in the University of Oslo violin competition. Subsequently, he played with several leading orchestras and conductors, released several albums, and received numerous awards. The monument was opened in 2006.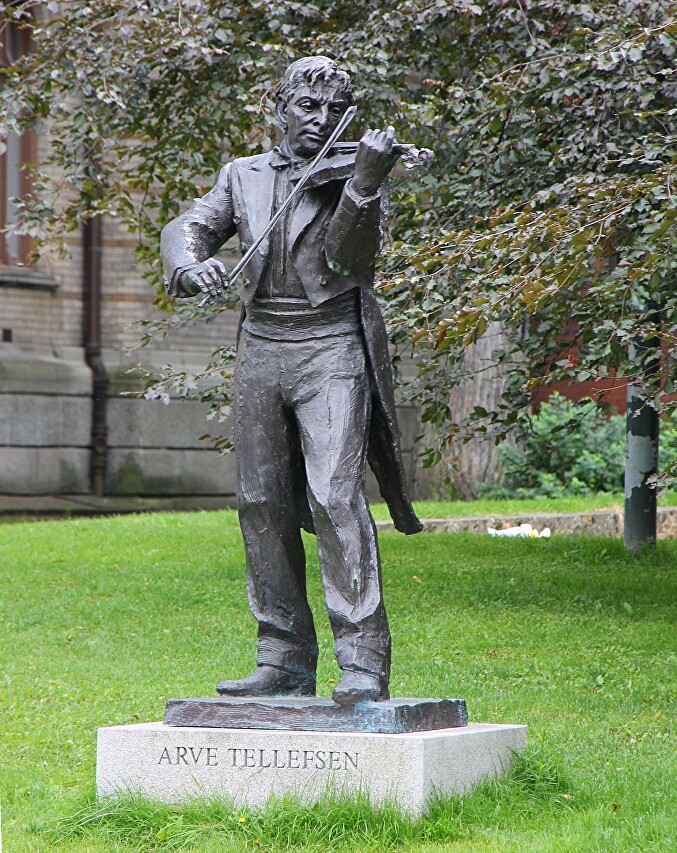 Across the road is a monument to three-time Olympic champion, multiple World, European and Norwegian champion and record-breaking speed skater Hjalmar Andersen Hjalmar Johan "Hjallis" Andersen.