Kongens gate allmenning, Trondheim
The Royal street led me to a small square on the banks of the river Nidelva, which is called Kongens gate allmenning (almening means public space in Norwegian) and divides approximately into two parts of the Kjøpmannsgata street. The residents of Trondheim sometimes use a different name, Rådhusallmenningen.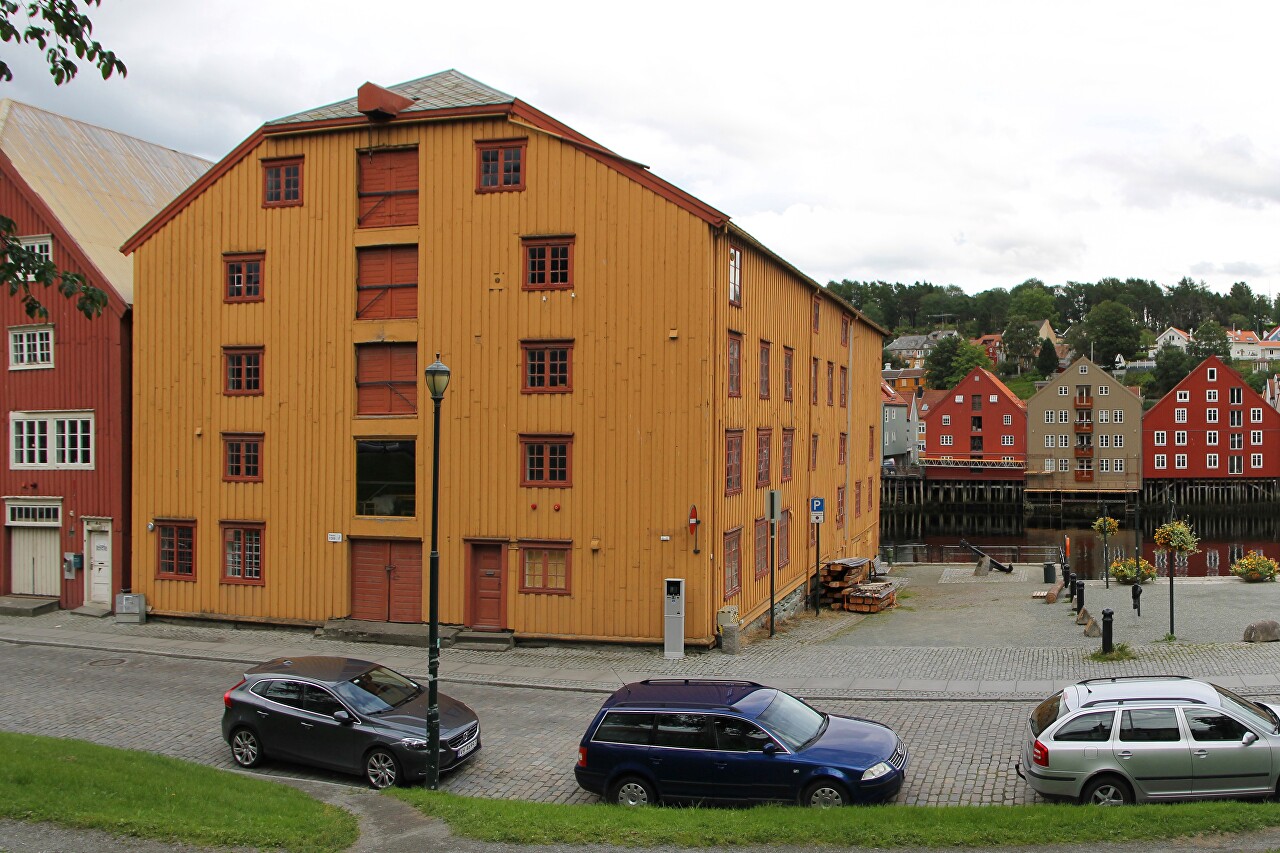 The area among the port warehouses appeared after a major fire in 1681, which destroyed a significant part of the city. Military engineer Johan Caspar von Cicignon, who led the restoration of the city, took all measures to avoid similar disasters in the future. The project he developed provided for wide streets that made it difficult for the fire to spread, and convenient entrances to the water.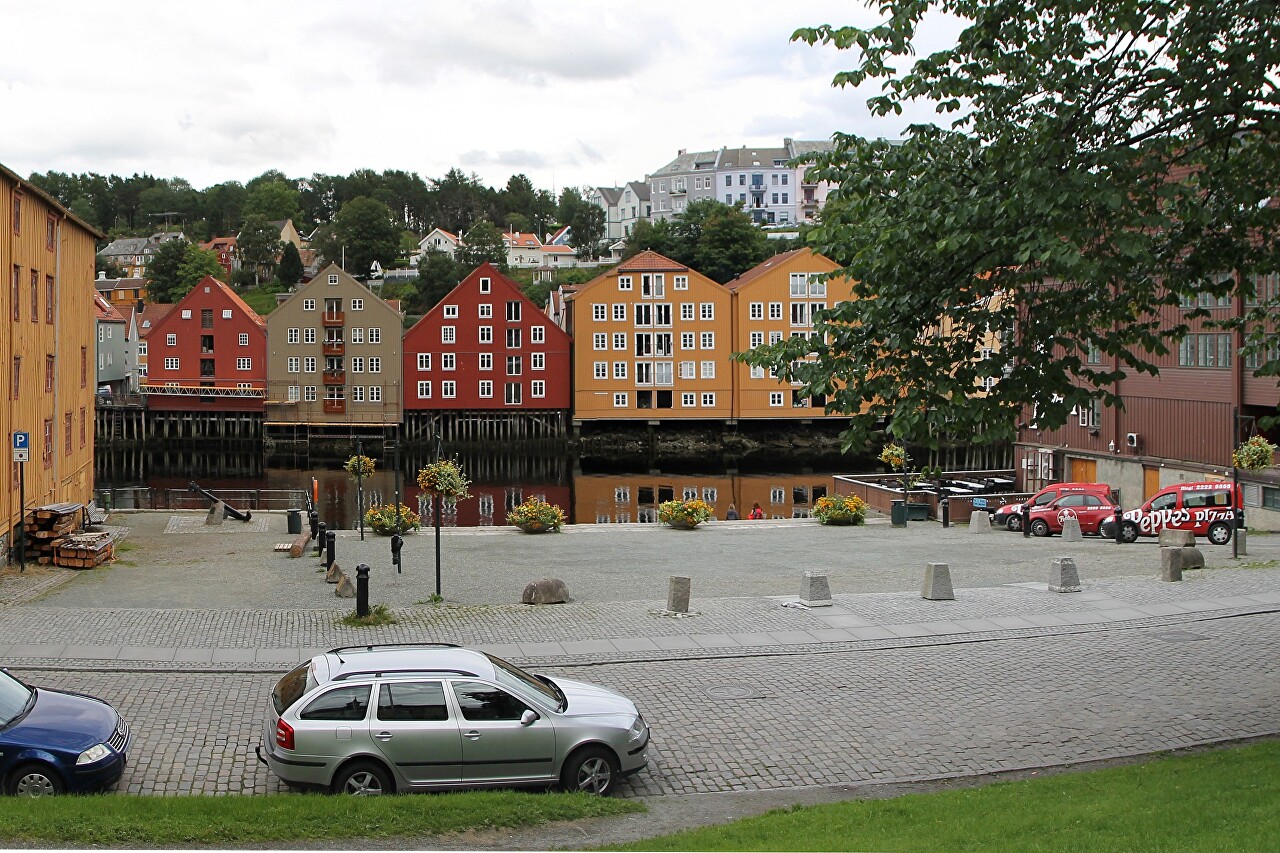 A wide staircase made of large granite blocks leads to the water. In addition to numerous flower beds, the square is decorated with a large old anchor.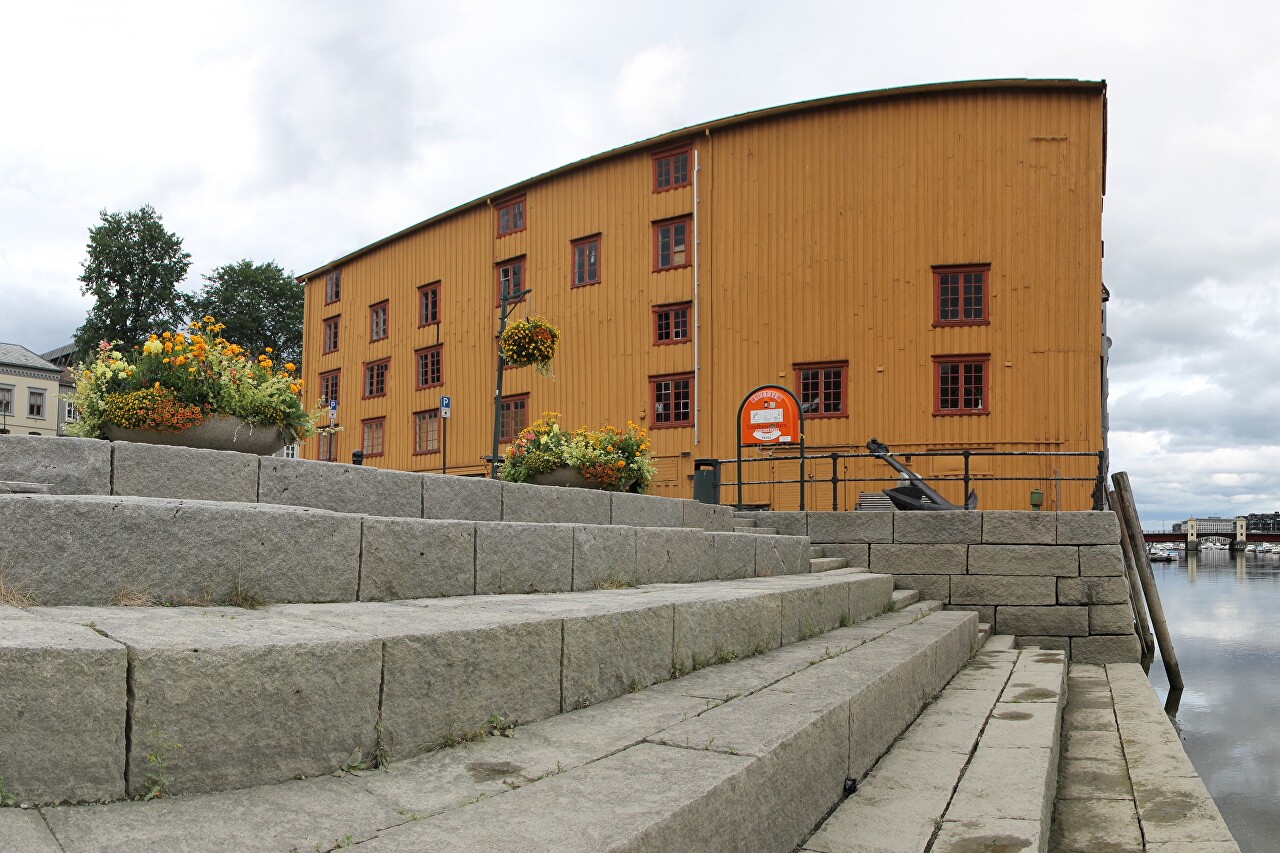 On the square there is a wooden pier, which you can climb to look at the banks of the river, the wooden buildings of which are a UNESCO cultural heritage. On the opposite Bank we see the historical quarter of Bakklandet.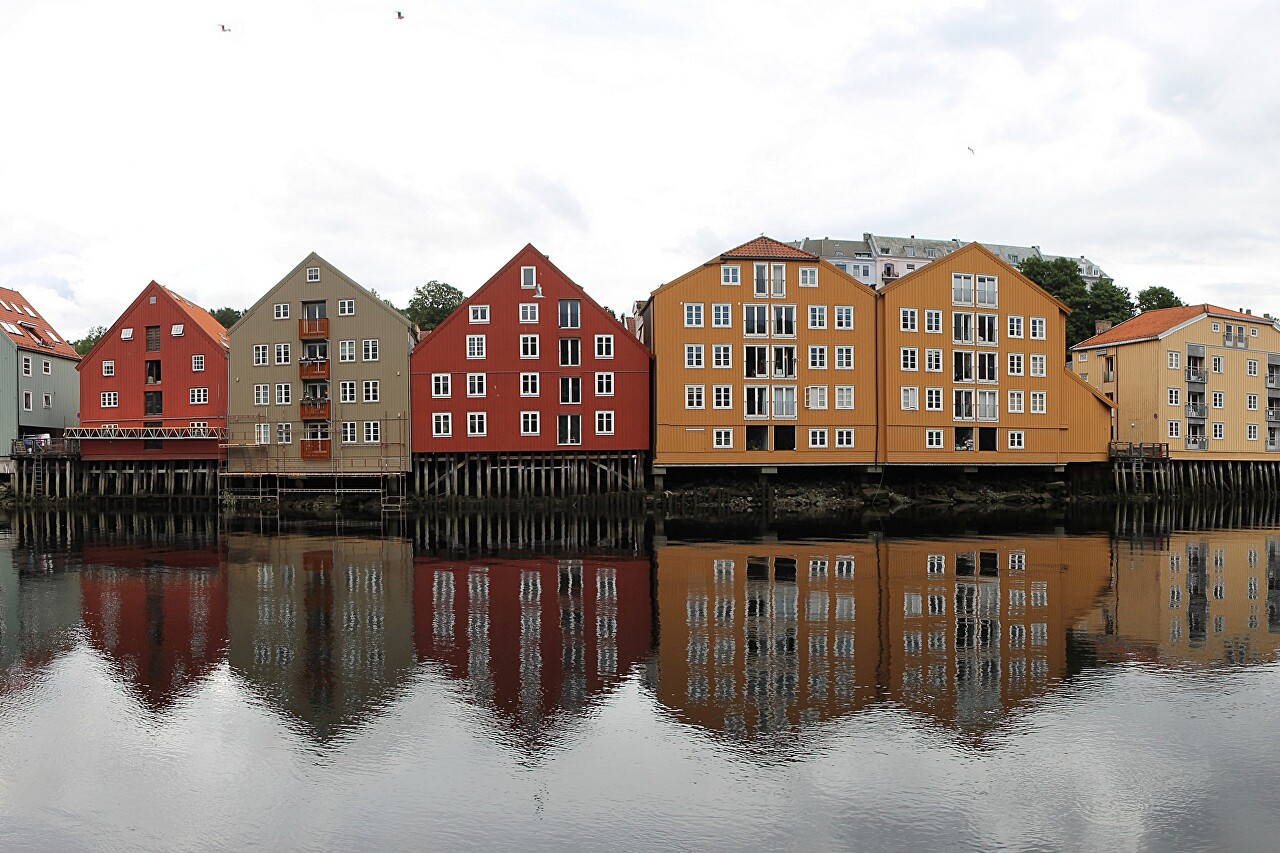 On the left is the Bakke Bru bridge, behind it you can see the water area of the old port, now there is a Parking lot for yachts and boats.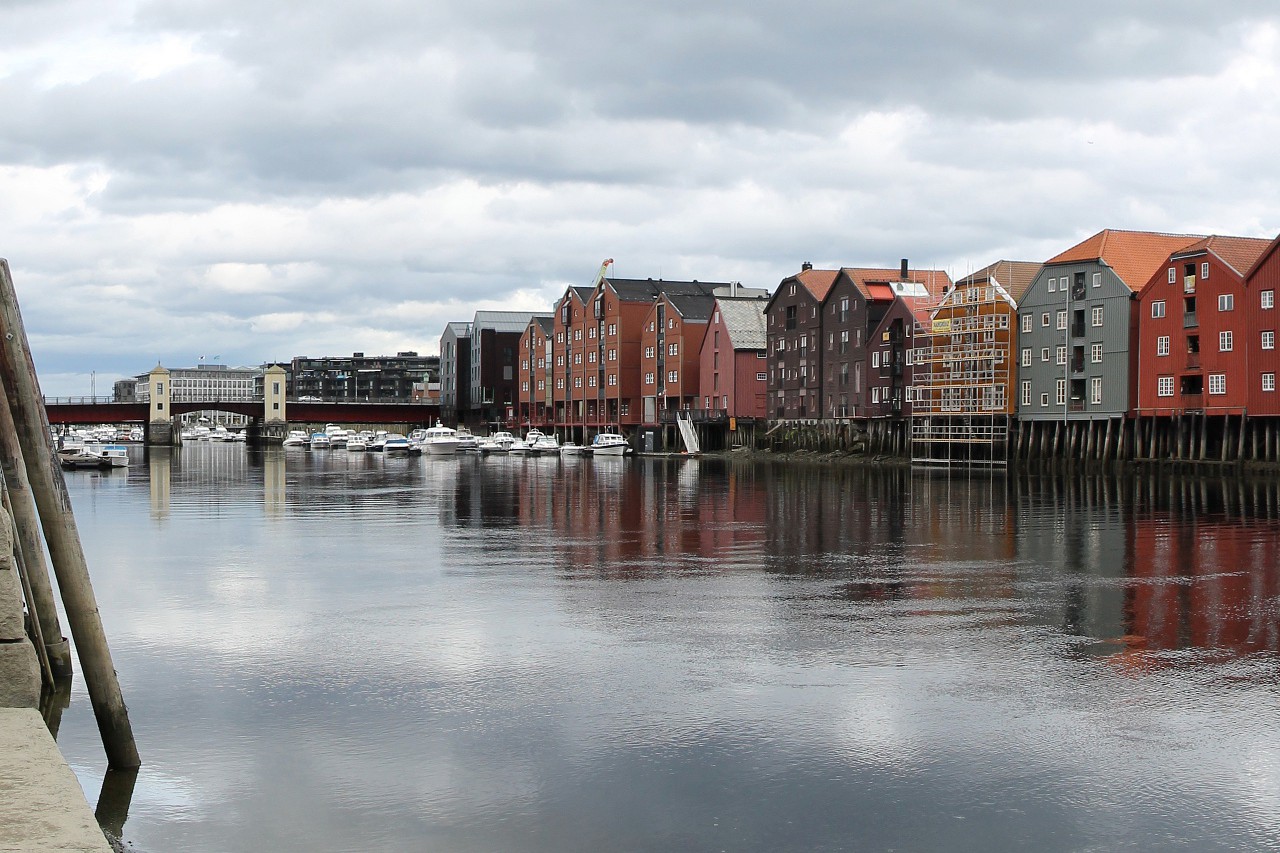 On the right you can see the Old bridge (Gamle Bybrua), where I'm actually heading.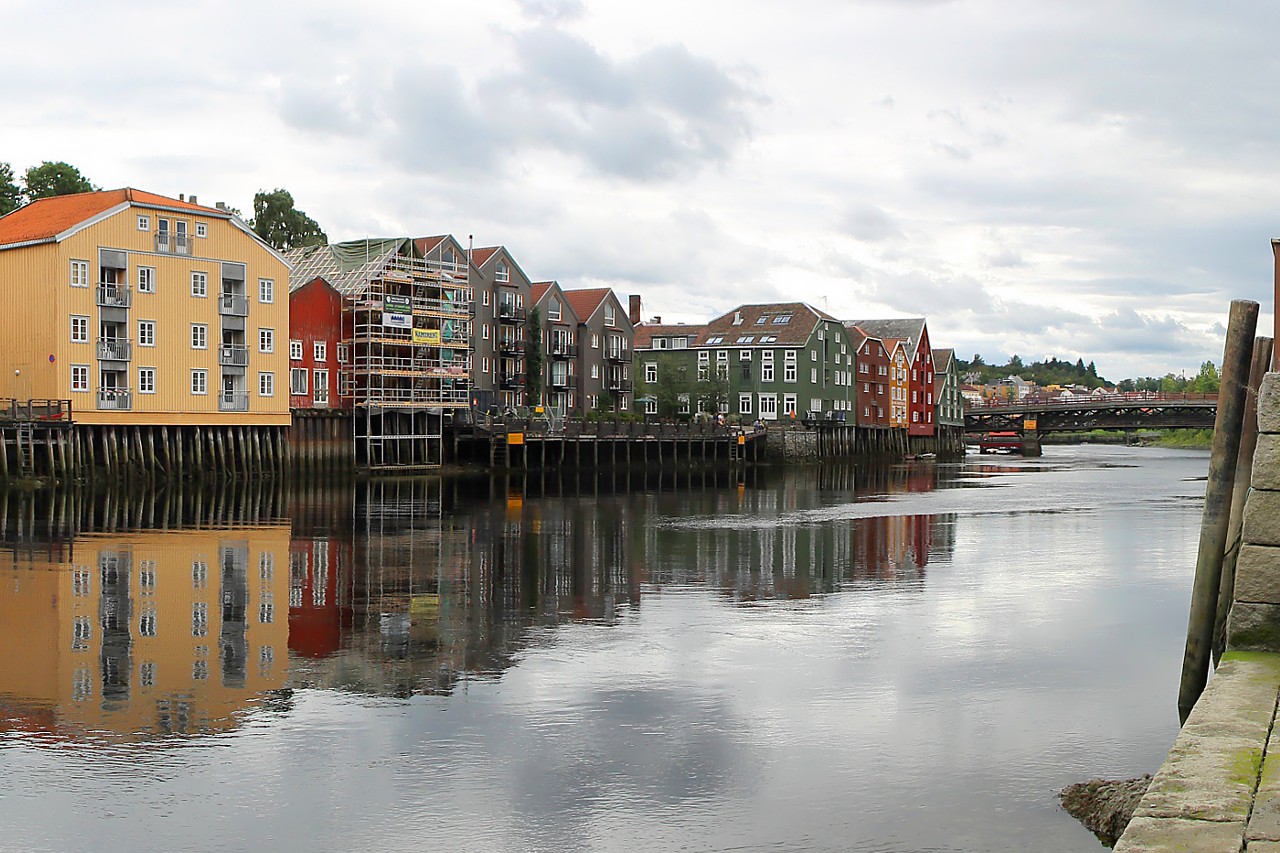 In one of the old warehouses there is a cozy cafe Pepper's Pizza, offering fifty varieties of this dish, as well as salads, ice cream and drinks.