Thomas Angells Hus, Trondheim
Opposite the western entrance to the Old bridge is a luxurious mansion known as the Home of Thomas Angell. Thomas Angell (1692-1767) was a major Trondheim industrialist and merchant, who in 1762 bequeathed all his savings to help the poor. After his death a large residential complex for elderly single widows was built on the site of the Dominican monastery.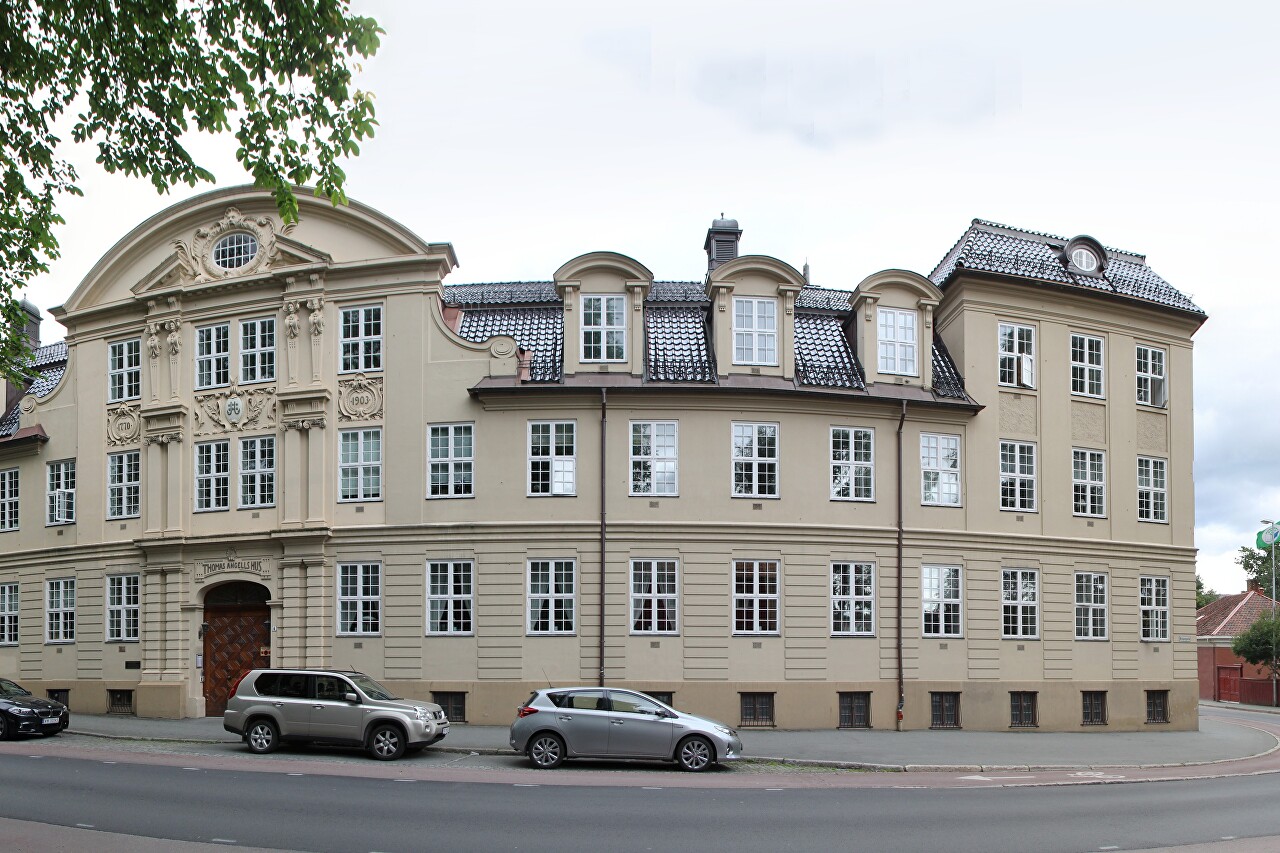 The building was rebuilt in 1903 with a beautiful neo-Baroque facade. Now it is a state pension for the elderly, including 50 small apartments with an area of 35 to 75 square meters, a library, a chapel, a Banquet hall, guest rooms, a large courtyard for walking. The house is also home to the administration of the Thomas Angel Foundation.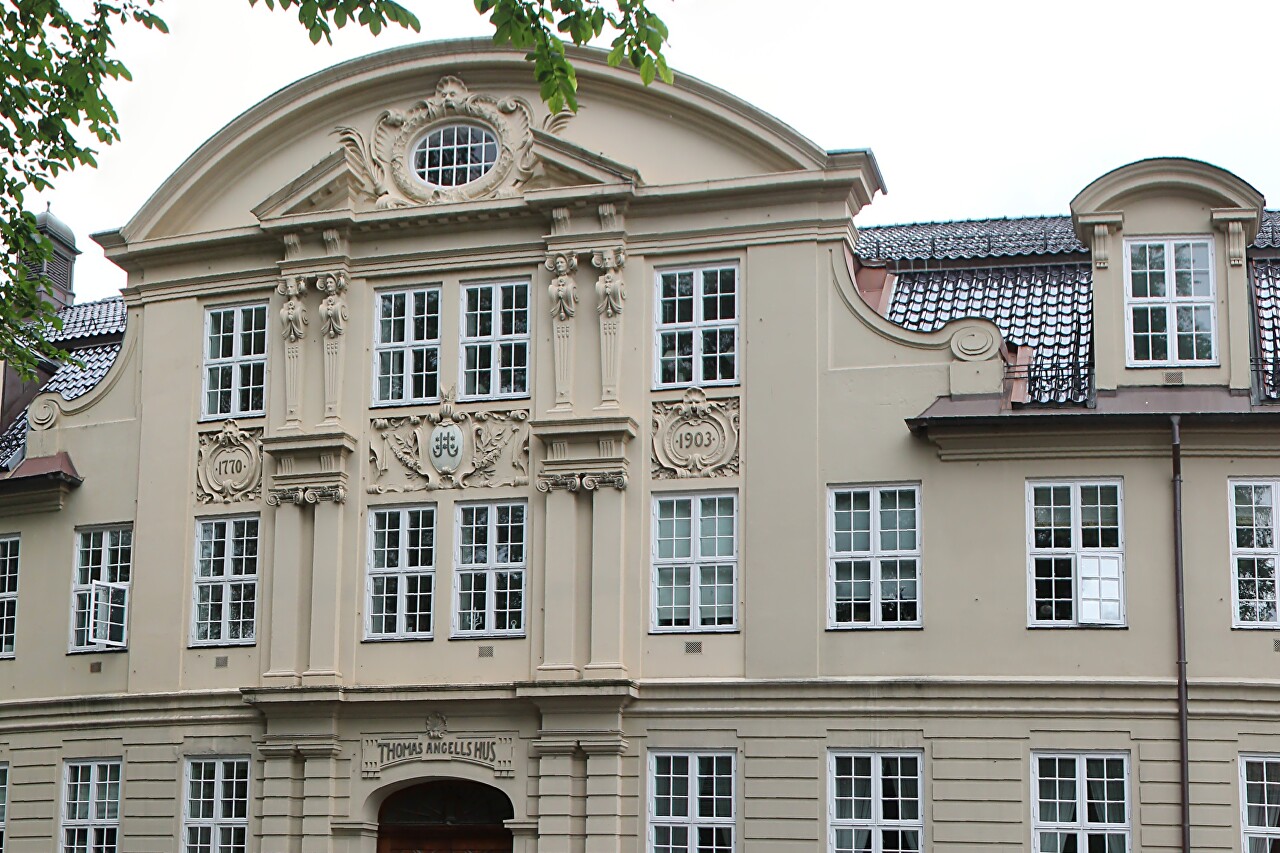 In front of the building there is a monument to the benefactor, opened in 1892.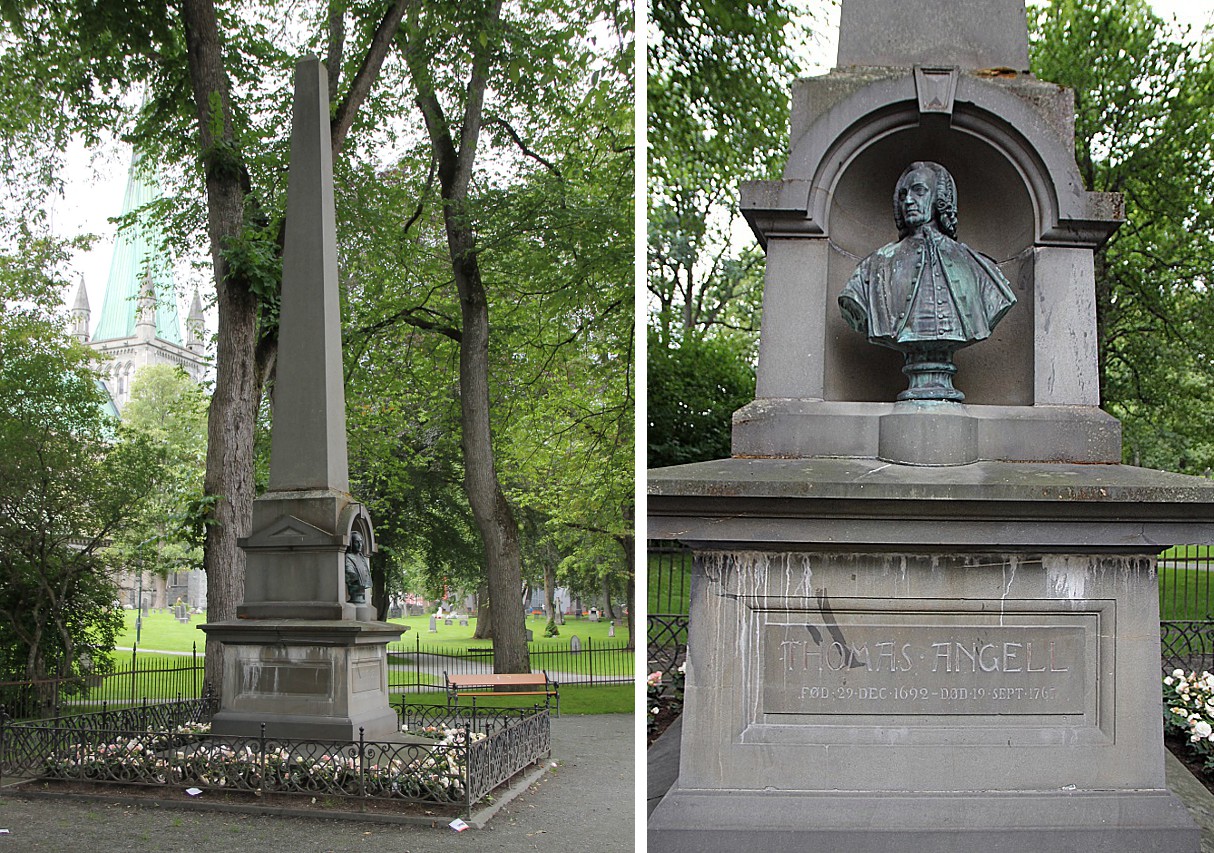 Thomas Angells Hus (на карте)